A gin boom in the last few years has seen a host of small producers springing up across the UK, and the Cotswolds is no exception, with an impressive number of boutique distilleries creating high-quality artisan gins. Whether served neat, with tonic, ice and a slice of lemon, or in a creative cocktail, these fantastic Cotswold gins are a delicious taste of the region – cheers!
10 of our favourite Cotswold gins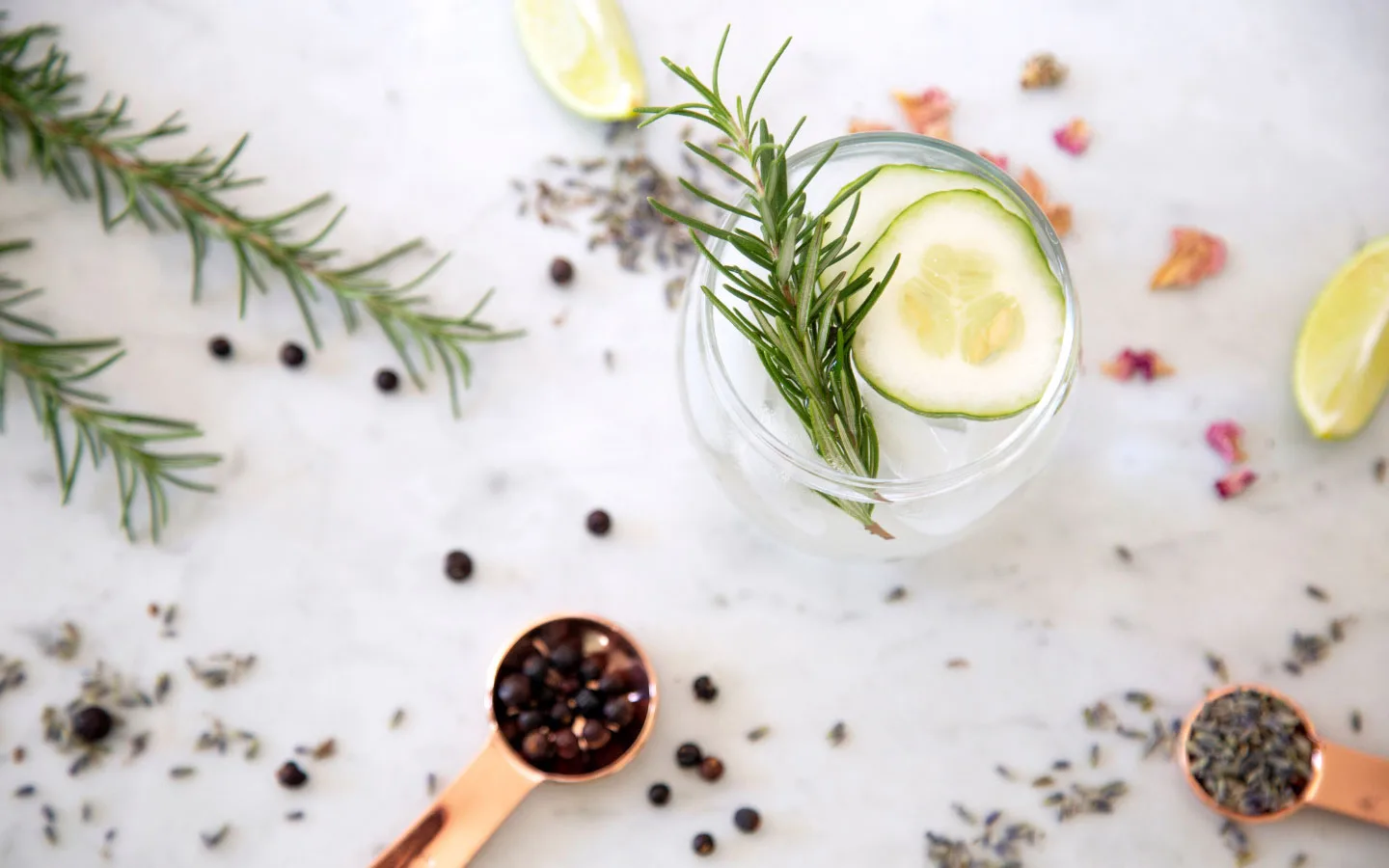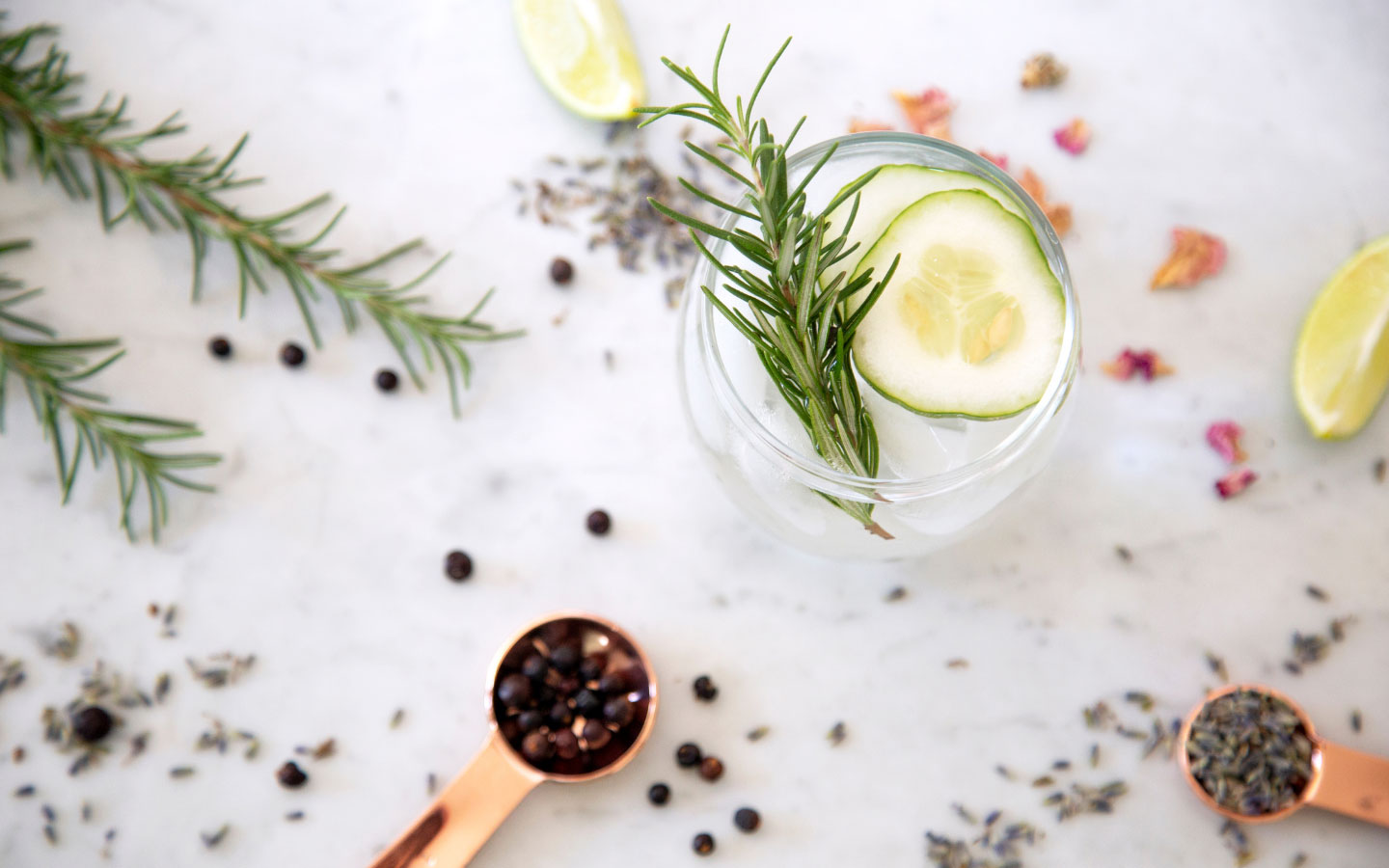 1. Cotswolds Distillery
Founded in 2014, the Cotswolds Distillery is the biggest and best-known of the Cotswold gin producers. Their distillery is located in Stourton in the northeast Cotswolds, but they also have shops in Broadway and Bourton-on-the-Water where you can pick up a bottle. You can also join in a tour and tasting at the distillery or in Broadway – or do one online if you live further afield.
If you fancy trying your hand at making your own gin, they run Gin Blending Masterclasses in Stourton and Broadway where you can choose from different botanical and fruit flavours to create your own special blend, with expert advice on how to turn it into the perfect Martini.
Their flagship Cotswolds Dry Gin – which goes cloudy when you add tonic – is an aromatic London Dry with nine botanicals. But they also do a changing range of special Cotswold gins, including hedgerow and wildflower gins, as well as their own Cotswold whisky. Buy online*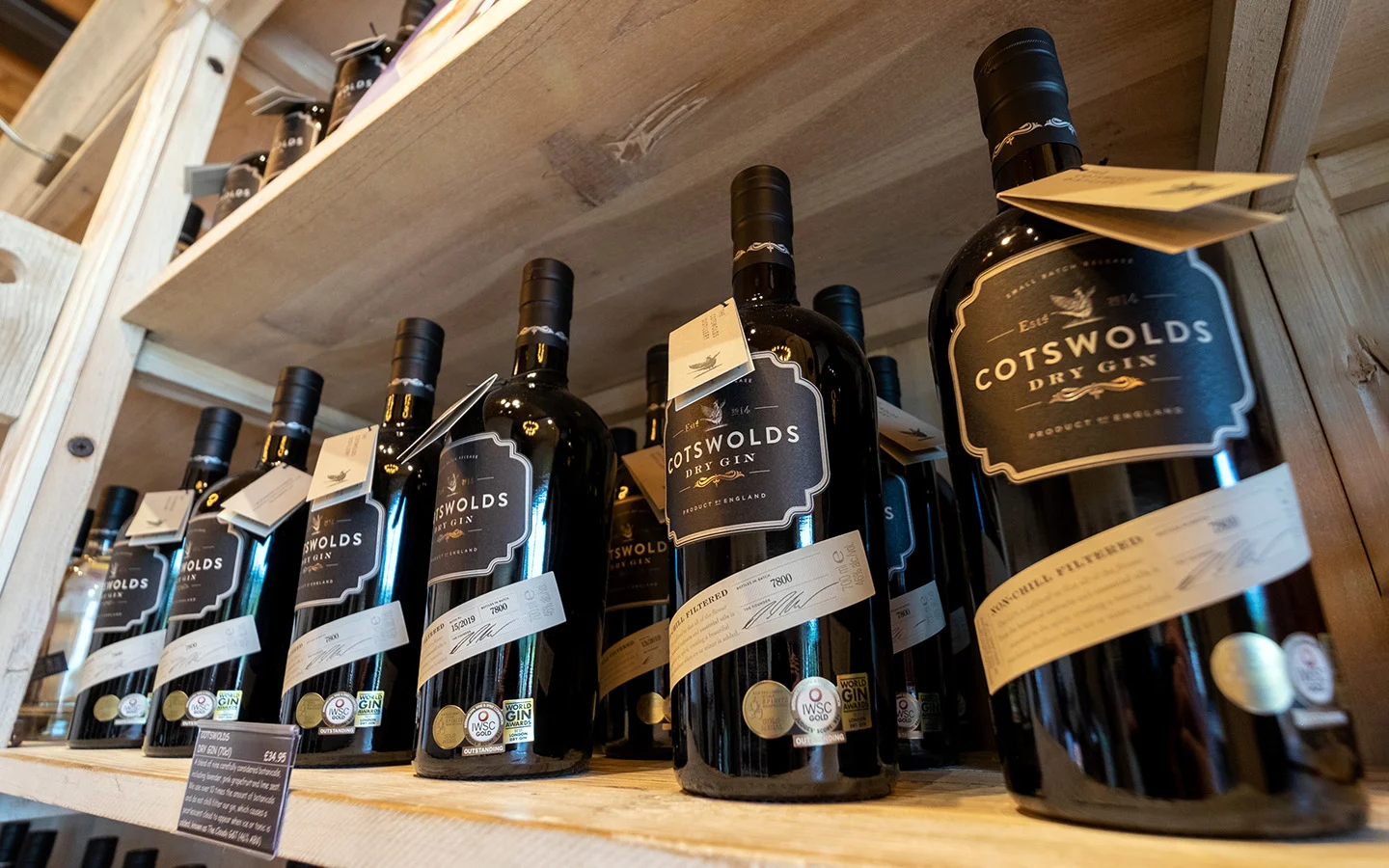 2. Sibling Gin
Located on the outskirts of Cheltenham, Sibling Distillery was founded in 2014 by two brothers and two sisters who inherited their drinks skills from their brewery-owning parents. They do everything on site, from distilling their own base spirits to bottling their gin. You can also take a distillery tour to see how it's done or blend your own gin – they're generous with samples so book a taxi!
Sibling's Original Gin has notes of citrus, vanilla and blueberry, and they also make a range of seasonal gins, including a winter warmer infused with festive cranberries and clementines. Or serve their Negroni Gin with tonic for a bitter, Italian-style aperitivo. Buy online*
3. Racing Gin
One of the newest of our Cotswold gins, Racing Gin was inspired by the distiller's love of horse-racing and comes in a bottle decorated with colourful racing silks. It's produced by the Burford Distilling Co, who are based at the 18th-century Golden Pheasant Inn in Burford, and is the first in a new range of gins which are inspired by the area's history and use local ingredients.
Racing Gin is a London Dry style gin with a citrusy flavours from lime and lemon zest, as well as notes of rosemary, thyme and meadowsweet – a sweet, grassy herb that's appropriately enough a favourite of horses. Perfect in a classic G&T while you watch the racing. Buy online*
4. Polo Gin
Another sport-inspired gin is Polo Gin, which was founded by a former professional polo player after injury forced him to retire from the sport. After discovering that British polo players in India were among the first people to mix gin and tonic in India in 1857, Polo Gin was born, a smooth easy-drinking gin that's made using sustainable, organic production methods.
Their original Botanical British Polo Gin has won multiple Great Taste Gold Awards, and has been joined in the stable (apologies for the pun) by a London Dry gin, hedgerow foraged Sloe Gin, Strawberry & Rose, and Rhubarb & Plum gins, all using 100% organic botanicals. Buy online*
5. Garden Swift Gin
Named after a species of deer living in the Cotswolds, the Capreolus Distillery started off distilling locally harvested fruit like apples, pears, plums, damsons and blackberries to make eaux de vie – a type of clear fruit brandy. The business is run from distiller Barney Wilczak's greenhouse, but has expanded to a team of four family and friends and added a gin to their repertoire.
Their Garden Swift Gin (formerly known as Garden Tiger) uses 34 carefully selected botanicals, including Sicilian blood orange and flowers from the lime tree. And there's also the Hart and Dart gin, which is aged in a mulberry wood barrel to add sweetness and spice. Buy online*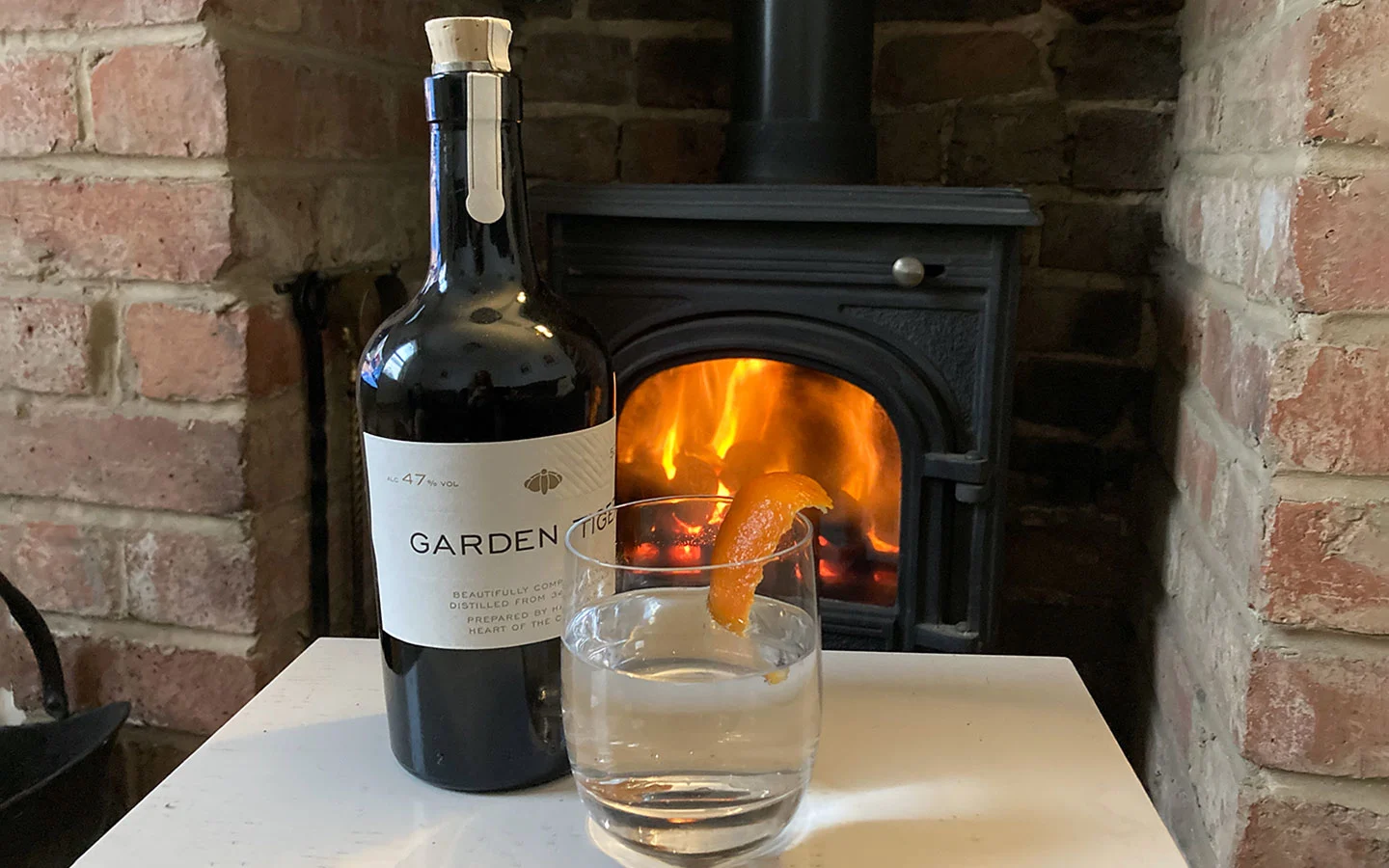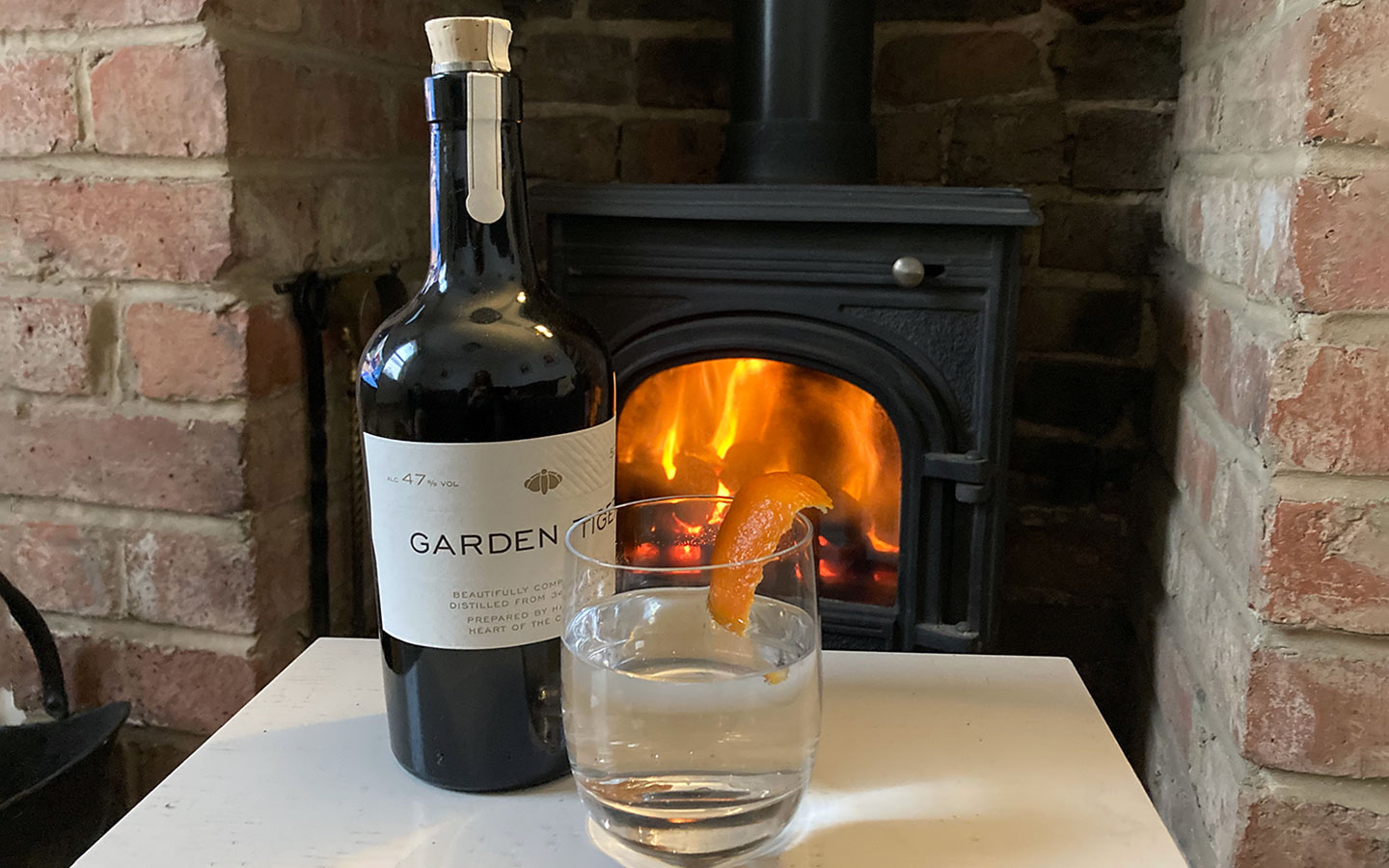 6. Douglas Fir Gin
For something a bit different, how about a Kaffir Lime and Lemongrass, Earl Grey Tea or Douglas Fir infused gin? Twisting Spirits is run by a husband and wife team Mary and Rich, who started distilling in their garage in Oxfordshire in 2017 before moving to a small unit in Tewkesbury. They do everything by hand, from distilling and bottling to labelling and boxing the gins.
Twisting Spirits are known for their bold, fresh-tasting gins with contemporary flavours and colourful bottles. As well as their standard range there are also special edition gins, including a unique Kimchi Gin, with spicy, savoury flavours from Mary's homemade kimchi. Buy online*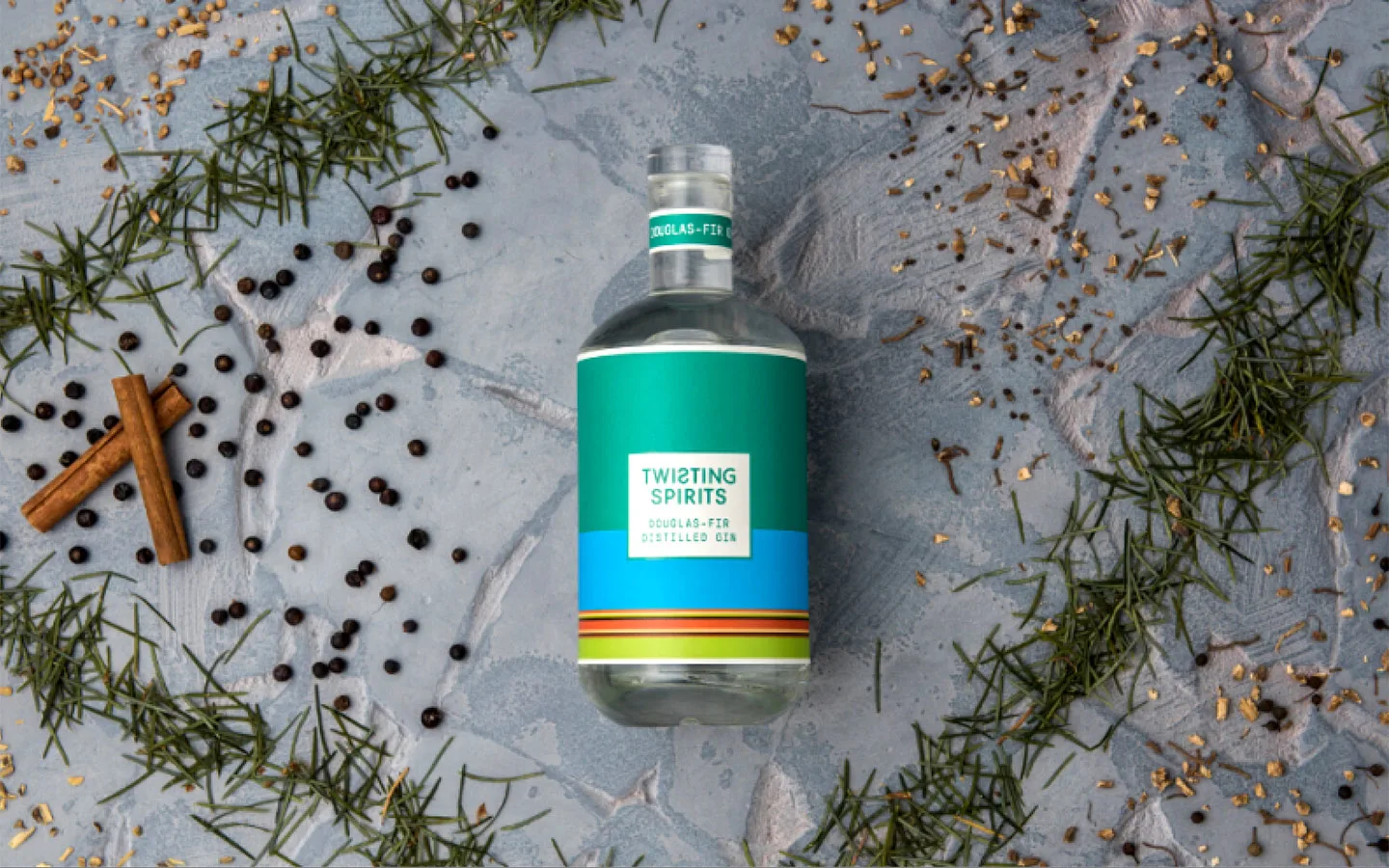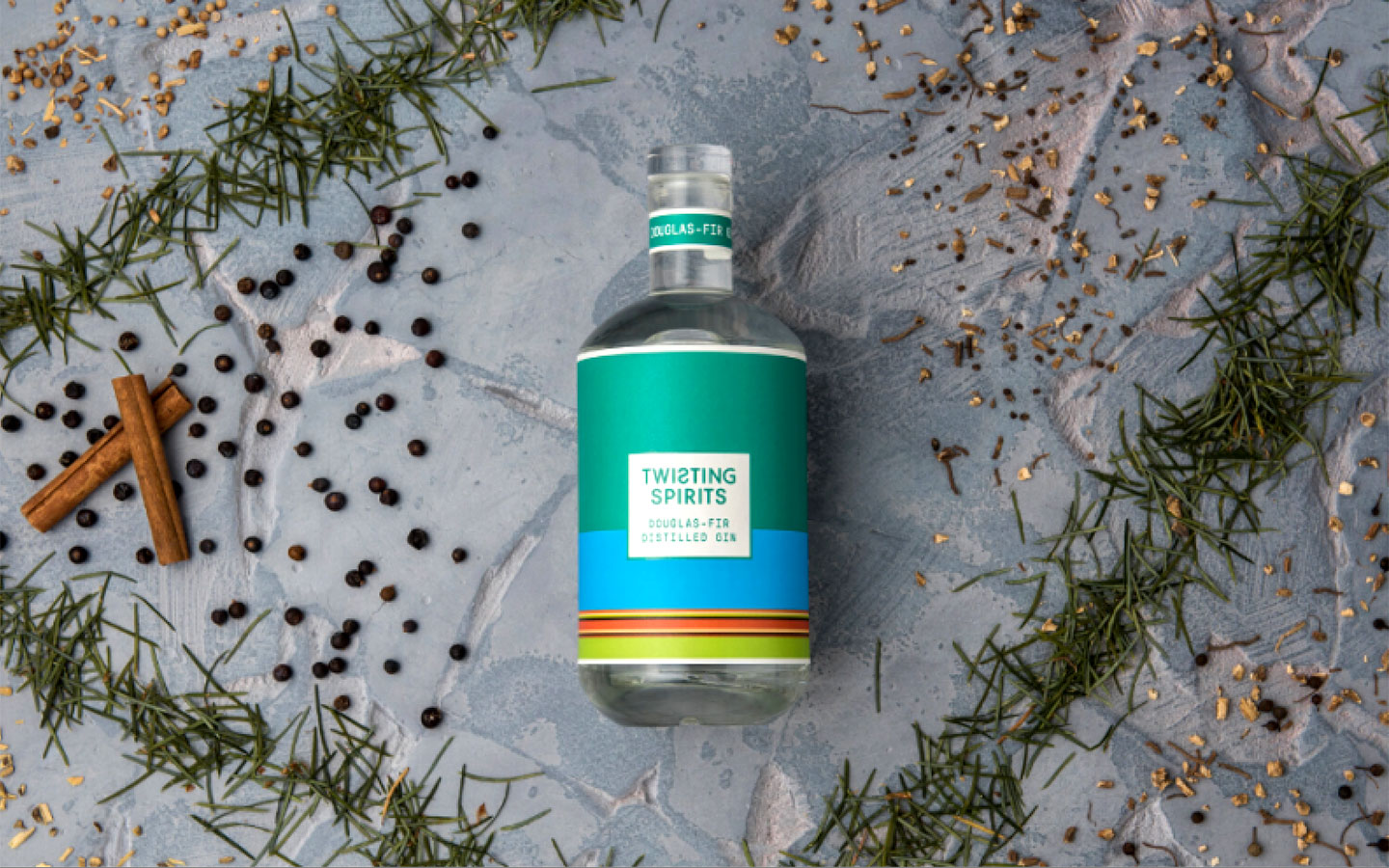 7. Boutique Distillery Gin
After starting out making moonshine in the New Zealand bush, Boutique Distillery relocated to Gloucestershire and began crafting their artisan gins. This eco-friendly distillery is the only one in the country that's built its own copper still – known as 'Ginavive' – from scratch using upcycled materials, and uses 100% renewable energy and condensers which reduce water usage.
Their original Fine Dry Gin is produced in small batches and uses 13 botanicals to give it flavours of juniper, cardamom, citrus and floral, which makes a cloudy G&T when mixed. They also have a pretty in pink Raspberry & Hibiscus Gin which uses local raspberries. Buy online
8. Piston Distillery
Piston Distillery started life in Worcester before opening a distillery at Cheltenham's Staverton airfield. Founder Nick Weatherall wanted to challenge old school methods, creating a unique recipe for his classic London Dry gin. Since then the range has expanded with a selection of flavoured gins, from ginger or coffee-infused gin to raspberry and hibiscus or Black Forest flavours.
They also run a Gin School where you make your own gin in their state-of-the-art labs. You start by learning about the gin-making process and choosing your botanicals, then your gin is infused in their copper stills while you try their gins, before it's bottled to take home. Buy online*
9. Bath Distillery Gin
The Bath Distillery was the first gin distillery in the city for 250 years and is located in the historic heart of Bath. You can call in to their Canary Gin Bar on Queen Street for a 'Gin' Austen cocktail, a teapot of gin or a cocktail-making masterclass. And there are tours and tastings at their distillery, which recently moved from beneath the bar to bigger premises on Monmouth Place.
Bath Distillery's Classic Gin is flavoured with bitter orange, kaffir lime leaf and coriander. They also do a range of infused flavoured gins, with an Orange Sloe Gin and Hopped Rhubarb Gin currently available, and suggestions for cocktails to make with them on their website. Buy online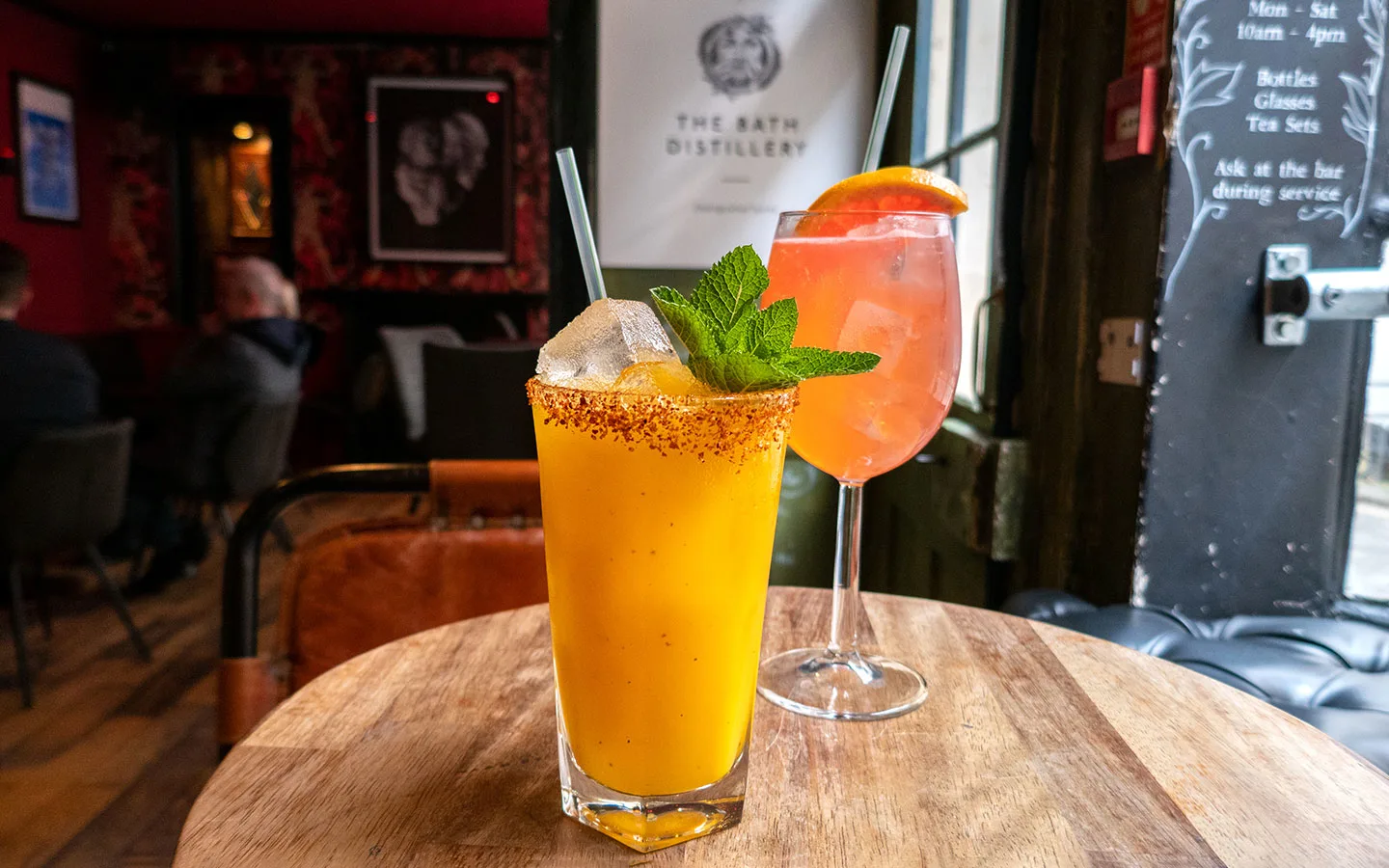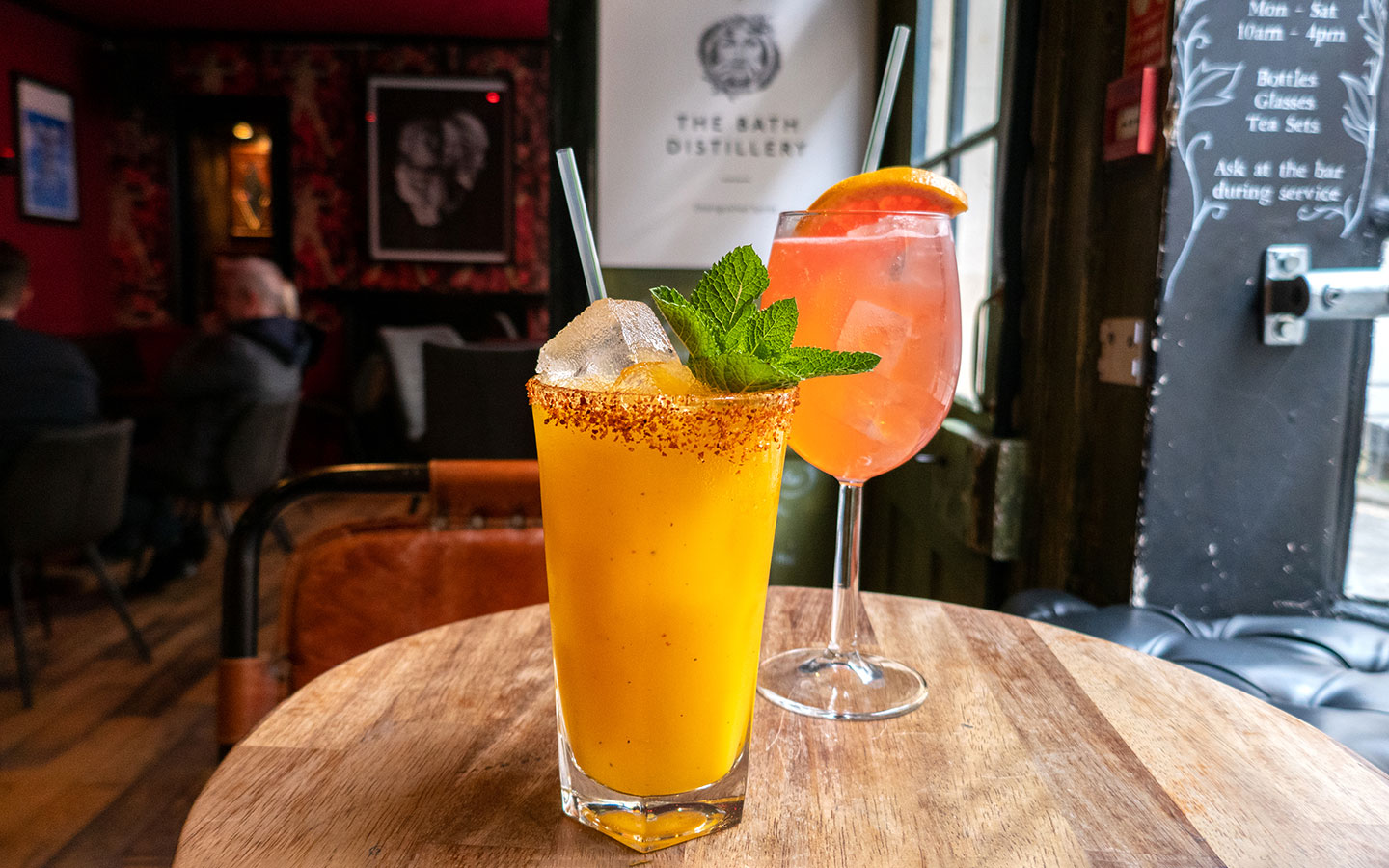 10. Bath Botanical Gin
Another Bath-based distillery, the evocatively-named Bath Botanical Gin Distillery & Herbal Apothecary is a small-scale gin producer across the river from the city centre in Widcombe. It's a hands-on place with ingredients locally sourced, organic, biodynamic and hand-picked wherever possible, and bottles created, filled, waxed, labelled and numbered by hand.
The distillery is run by Sue Mullett, a medical herbalist who started making herbal elixirs before teaching herself to make gin. Their signature Botanical No.1 Gin is a London Dry gin using hand-picked lime flowers from Bath, and they also make a selection of seasonal fruit gins. Buy online
Save for later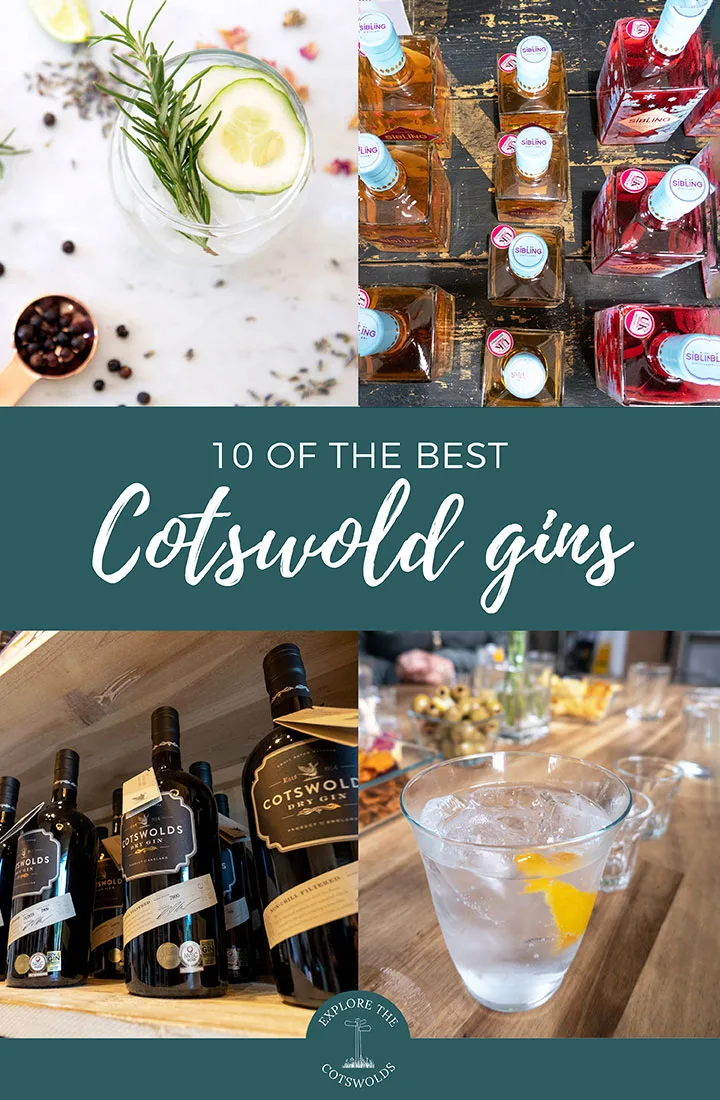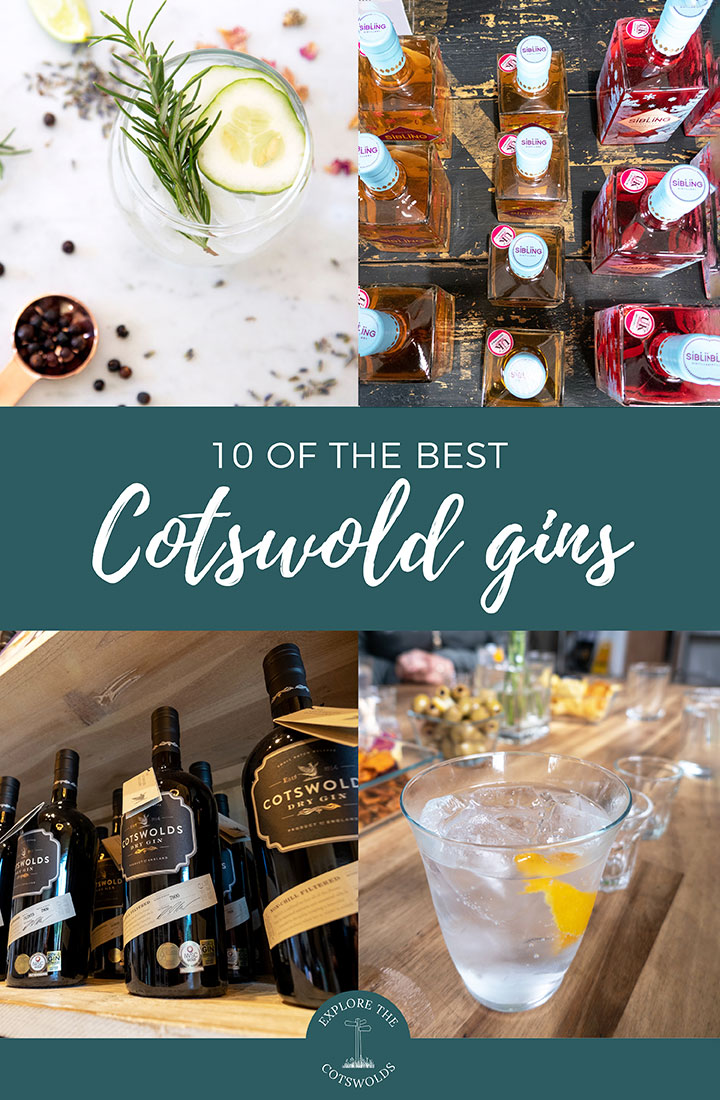 * This site contains affiliate links, where I get a small commission from purchases at no extra cost to you.