Dig out your scarves, grab a hot chocolate and head out with us to explore Cheltenham at Christmas with Visit Cheltenham (AD: hosted trip). The Regency town is a great place to spend the festive season, whether you live locally or are visiting for the weekend. So if you're looking for inspiration this winter, here's our guide to Cheltenham at Christmas, featuring 10 great things to do, from fine dining to independent shopping, light trails to theatre shows … and plenty of sparkle.
You can also find out more about visiting Cheltenham on a winter weekend break in posts by Visit Cheltenham, Weekend Candy and Danni Meets World, who explored the town with us.
Things to do in Cheltenham at Christmas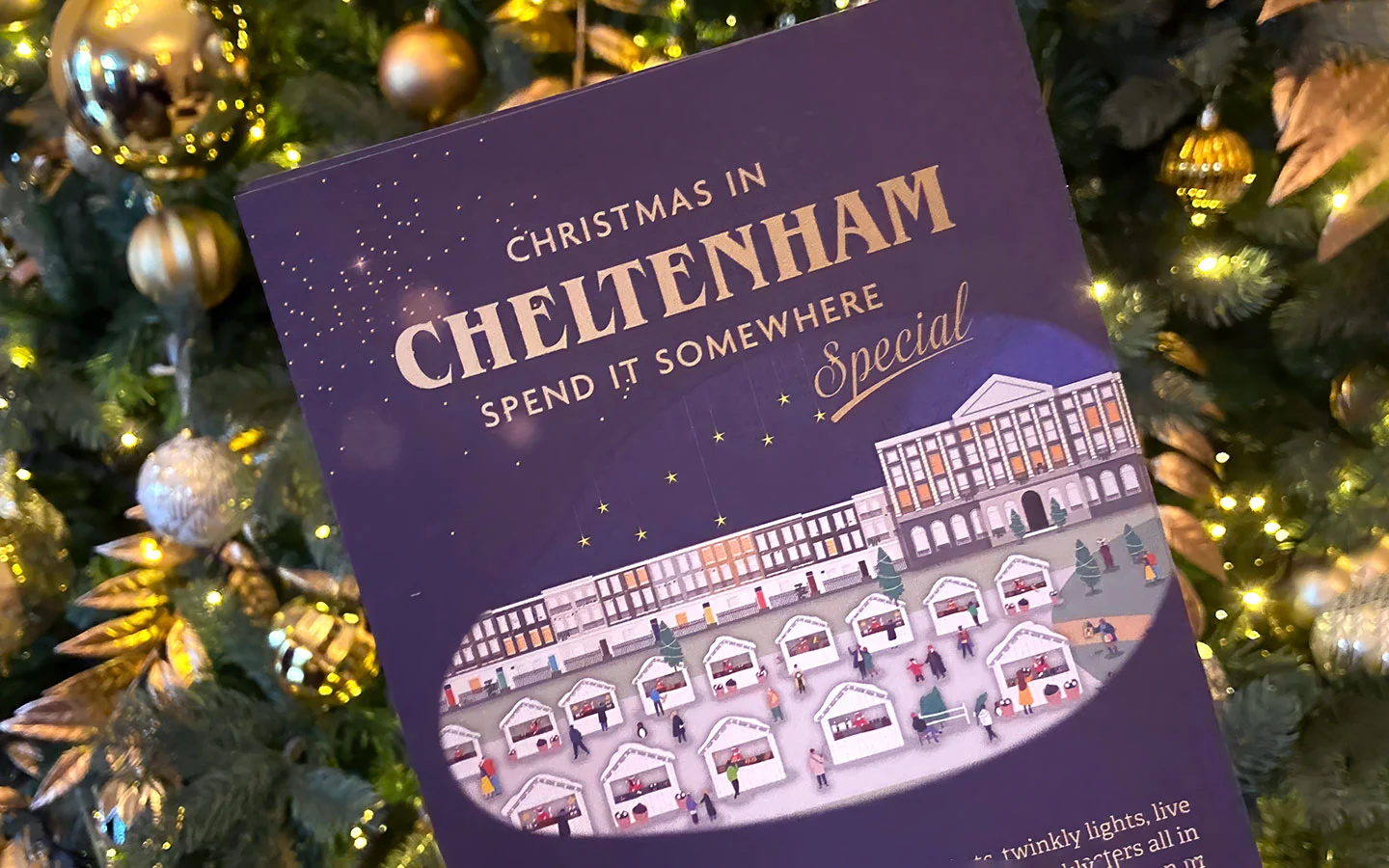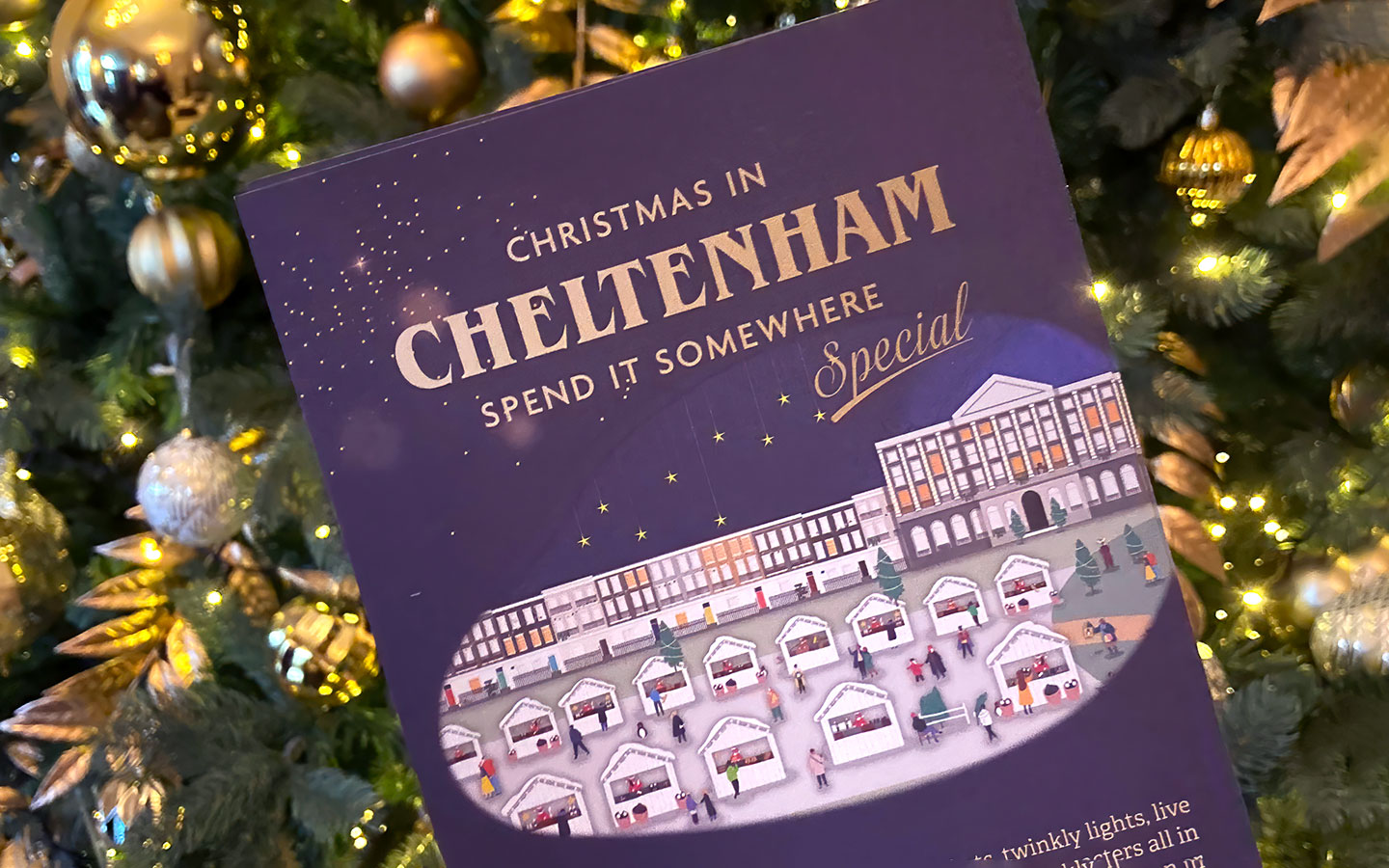 Have a vintage Christmas at Holst Victorian House
If you want to see how the Victorians celebrated Christmas, head to Holst Victorian House at number 4 Clarence Street, the house where composer Gustav Holst was born in 1874. Inside is a time capsule taking you back to Victorian times, with recreated rooms showing you how people lived – both the Holst family upstairs and the servants in the scullery and kitchen downstairs.
Around the house are Holst's original gramophone, photographs and even the piano where he composed his most famous work The Planets in 1916. He started composing at the age of 12 but music was in his blood, with three generations of musicians coming before him.
At Christmas the parlour is decorated with a beautiful Christmas tree and there are special events like a Victorian puppet show (17 December), children's crafts drop-in day (20 December) and you can see the museum lit by candlelight on 21 December as it would've been in Holst's day.
Walk back through time
Another way to time travel in Cheltenham at Christmas is with a guided history tour, which can be tailored to your interests – from festive traditions to famous residents.
Our walking tour with Blue Badge Guide Anne Bartlett started at the refurbished Wilson museum and gallery, where we headed to the archives to learn about local hero Edward Wilson – the artist, doctor, naturalist and explorer born in Cheltenham who died on Scott's expedition to the Antarctic.
Anne also took us through Cheltenham's days as a spa resort – and how it's all thanks to some pigeons. Pigeons helped discover the springs after they were seen pecking at the salts, and have been commemorated with the pigeon statues around town and a place on the town's coat of arms.
And King George III helped make the town famous after he visited the spa in 1788, with his son inspiring the Regency architecture you see in Cheltenham today. And that's just a taste of the tales about Cheltenham you can discover, whether you're a visitor or have lived here for years.
Visit the Christmas markets
With their cosy wooden cabins, colourful lights and the smell of mulled wine, we can never resist a trip to a Christmas market. And Cheltenham's Christmas markets are back this winter, running along the Promenade and Long Gardens between 8 and 23 December 2022.
There's a mix of craft and gift stalls, selling scarves and candles, jewellery and prints, soap and spirits. Plus there is a selection of food and drink stalls so you can pick up a hot chocolate or a crêpe while you browse. And as well as the markets on the Prom, there's also an artisan craft market featuring local makers at the Pittville Pump Rooms on 20 and 21 December.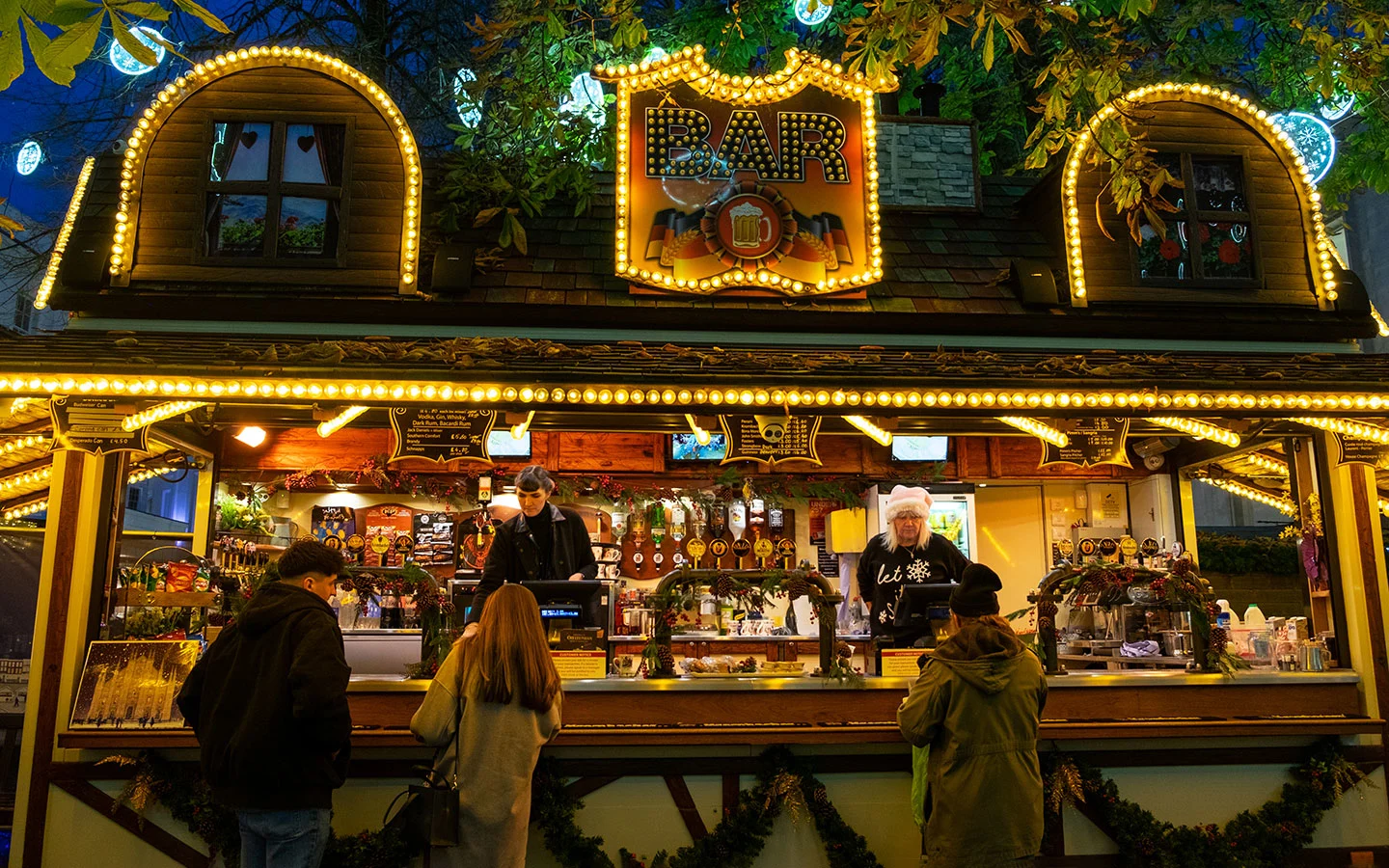 Follow the Nutcracker Trail to the après-ski bar
A new activity in Cheltenham at Christmas this year is the family-friendly Nutcracker Trail, with 10 Nutcracker Kings hidden away around the town. You can download a map online or pick up a copy around town. The trail runs from 19 November–30 December 2022, and if you find them all and fill in their names you can enter the draw to win a £100 Cheltenham gift card.
And to give you a clue, one of them can be found in the Orangery in Imperial Gardens, which has been transformed into an après-ski bar for winter. You can also warm up with a mulled wine, wrap up in fluffy blankets, pose for a selfie on their ski lift and listen to live music.
Go Christmas shopping in Montpellier
One of our favourite spots to shop in Cheltenham is the Montpellier district, where you'll find lots of interesting independent stores for unique Christmas gifts. Like the Gloucestershire Guild of Craftsmen, which features products from the Guild's designer-makers, including leatherwork, ceramics, furniture and textiles, perfect for anyone who appreciates good craftsmanship.
At Edible Art Patisserie you'll find colourful macarons and beautifully crafted Christmas tree and bauble cakes which look almost too good to eat. Pink Vintage sell quirky homeware, art and jewellery. James of Montpellier stocks high-quality menswear and gifts. And Rossiter Books is an independent bookshop full of literary treasures which also hosts book signings and events.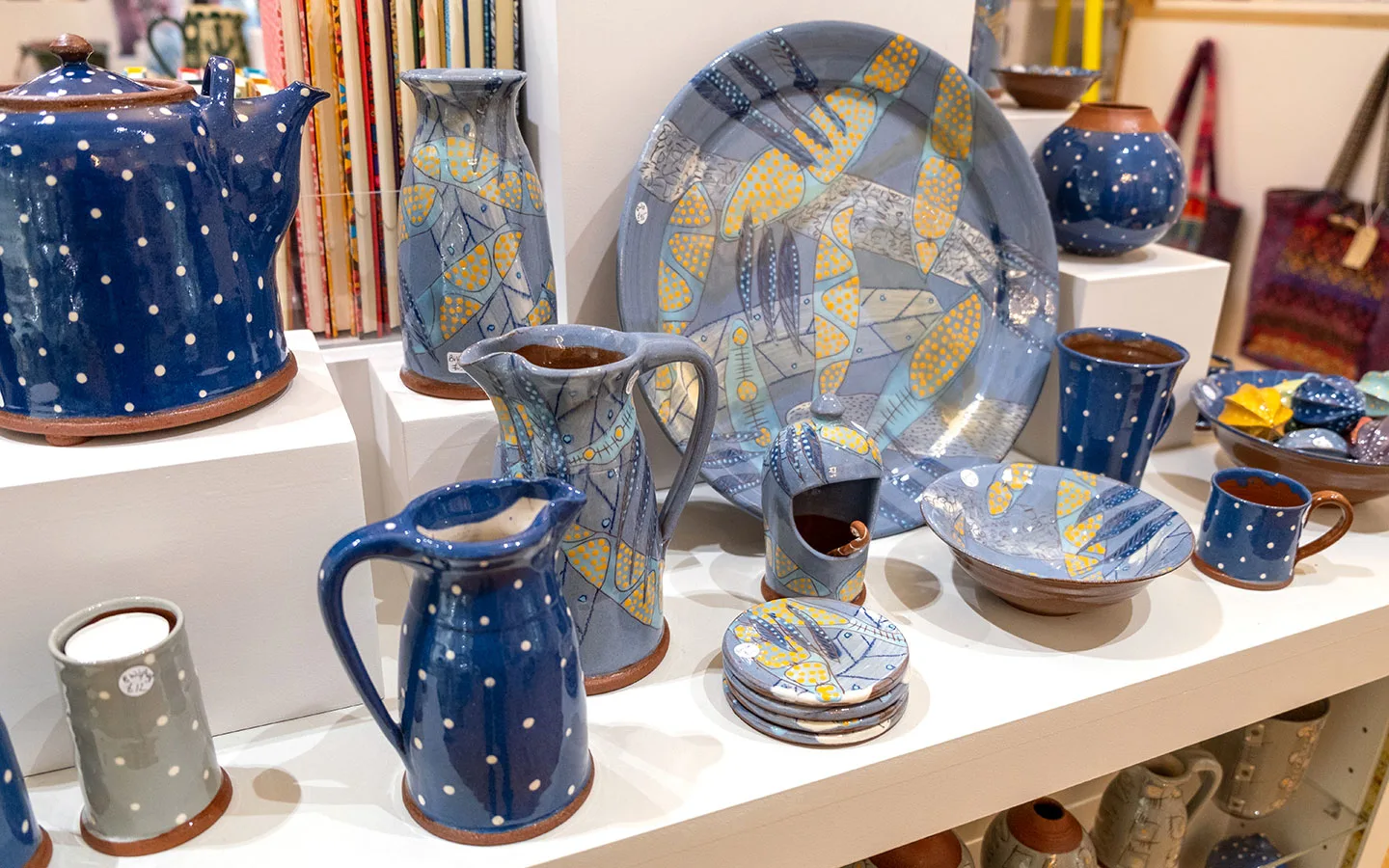 Admire the decorations at the Queen's Hotel
The historic Queen's Hotel was one of the first purpose-built hotels in Europe when it opened in 1838, and has welcomed visitors to Cheltenham from Edward Elgar to Sir Arthur Conan Doyle to stay, drink and dine with them. And it gets some extra sparkle for the winter, from the archway of baubles around the revolving doors to the giant Christmas tree in the lobby.
Victoria's restaurant makes a great stop off for lunch in between Christmas shopping – or you can enjoy their festive brunch during December. The menu features seasonal British cuisine with a view of Imperial Gardens. And don't miss a peek at the hotel's grand staircase, which uses the same wallpaper as the Houses of Parliament, designed by architect Augustus Pugin.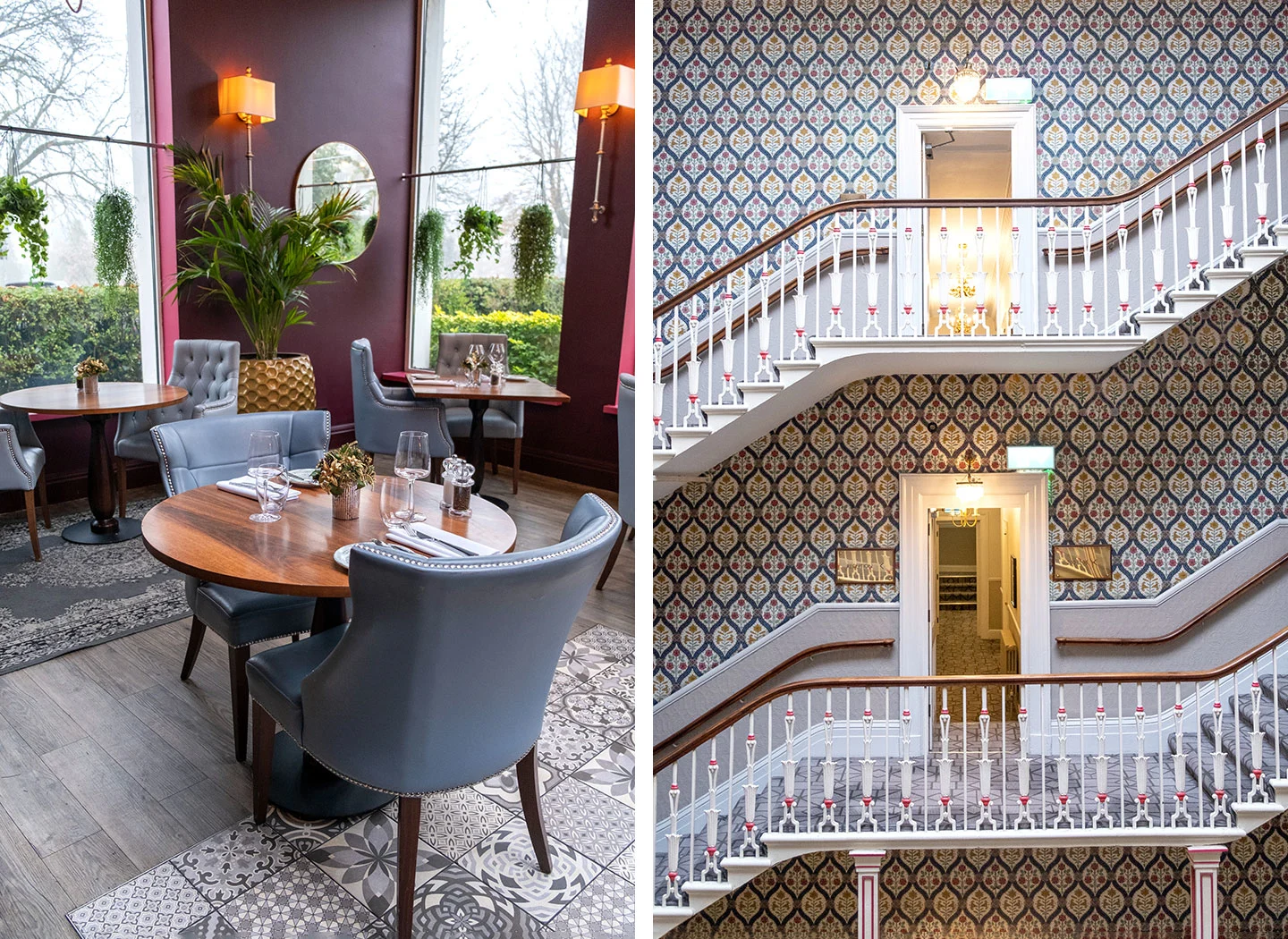 Sparkle at the Spectacle of Light
Back for its seventh year, the Spectacle of Light transforms 15th-century Sudeley Castle just outside Cheltenham into a riot of colour and light. The castle ruins, chapel and grounds are decorated with light beams, lanterns, glitter balls hanging from the trees and sparkling fountains, all set to music. The light trail is one of our Christmas traditions and we've visited almost every year.
Each year there's a new design, and this year's incorporates the CoExistence animal sculptures which have been on display over the summer, so look out for giant elephants, rhinos and bears as you wander. It takes around 60–90 minutes to walk around, with food and drink stalls on the Castle terrace, and is on selected evenings from 25 November–30 December 2022.
Spend the night at the panto
A trip to the panto is another Christmas family tradition, and this year's show at the Everyman Theatre is Dick Whittington and His Cat Tweedy, as Dick heads to London to seek his fortune (with a few local jokes along the way), with shows from 25 November 2022 to 8 January 2023.
It features local favourite Tweedy the Clown from Giffords Circus as well as an all-singing, all-dancing cast of characters, and ticks all the panto boxes – a baddie to boo at, catchy songs, dance routines, over-the-top costumes, a pantomime Dame and the chance to shout 'It's behind you!'
Go for 180 at Flight Club
For a more unusual Christmas activity, why not head to Flight Club in Cheltenham's Brewery Quarter for a social game of darts? It's a long way from the traditional pub dartboard, with a selection of different games you can play alone or as a team so more than two people can play at once – and they even do the scoring for you so you don't need to practice your maths.
You don't need to actually have any darts skills either (as we proved on our visit), and it's a fun activity to do with a group of friends. There are also special festive darts brunches being held on Thursdays to Sundays in December, which include Prosecco and bottomless pizza.
Dine on the rooftop at The Nook
One of the newest additions to Cheltenham's thriving restaurant scene is The Nook – the town's first rooftop restaurant. It opened recently on the fifth floor of the Quadrangle on the edge of Imperial Gardens. Inside it's sleek and stylishly decorated, and there's an extra wow factor from the roof terrace, where you can see Cheltenham lit up for Christmas stretching out below you.
The expert bar staff mix up a great selection of cocktails, and the menu features local produce in fine dining dishes (the Marmite chicken was a favourite with our group) – as well as a good selection of local wines. And they're hosting a special New Year's event to welcome 2023 in style.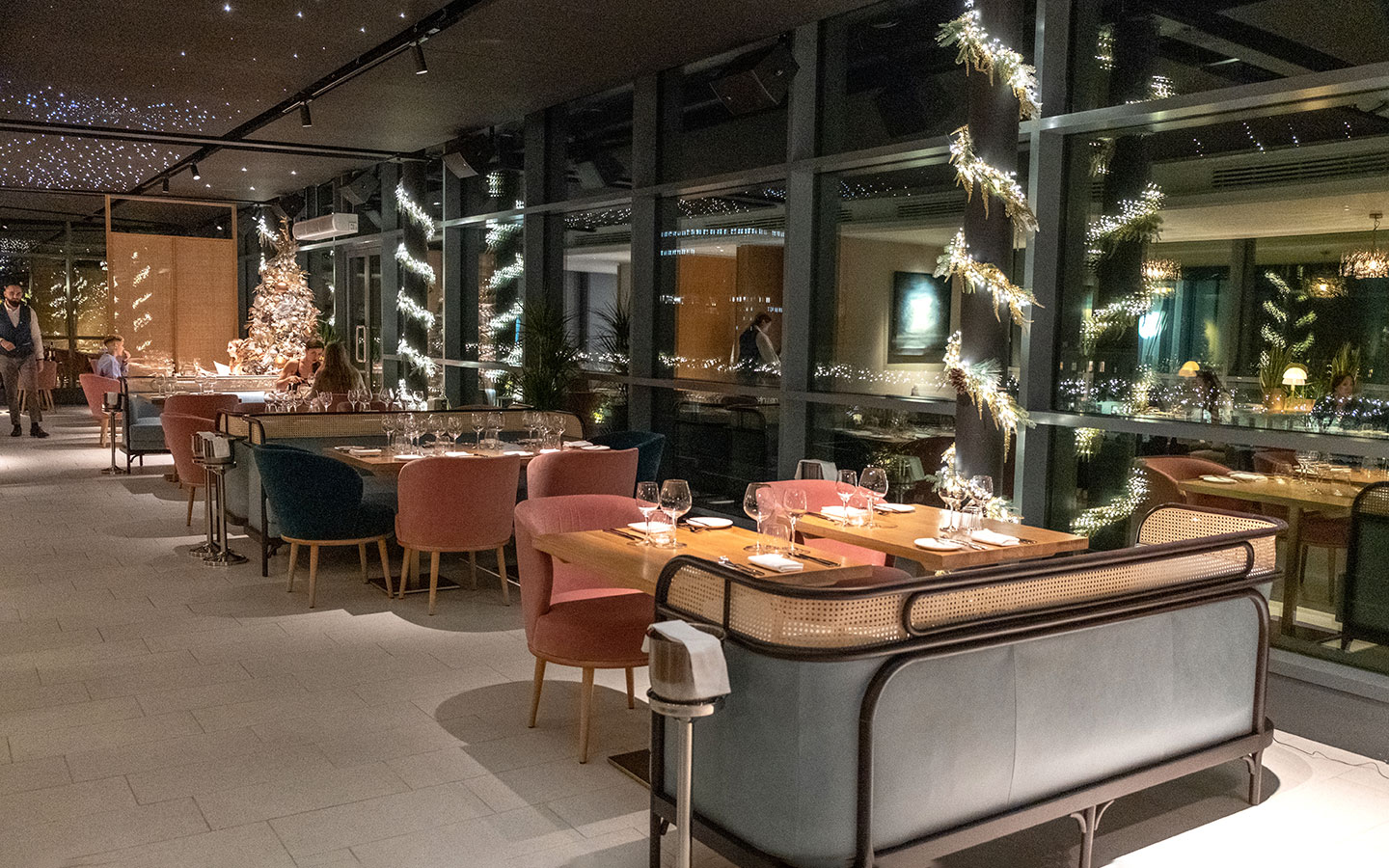 Where to stay in Cheltenham at Christmas
Ellenborough Park
Five-star Ellenborough Park hotel lies to the north of town, close to the racecourse. It's bursting with history and character, starting life as a manor house in the 15th-century. It hosted George III and it's said Oliver Cromwell shot at their front door! Today it's a luxurious country house hotel, with 61 rooms spread across various different buildings as well as a spa and swimming pool.
At Christmas it's a cosy place to stay, with Christmas trees and nightcaps by the fire. You can dine in the wood-panelled splendour of the dining room or the more casual Horse Box Brasserie. And even if you're not staying overnight, they do a fab afternoon tea with a festive twist.
Neptune Apartments
Or if you'd rather be right in the heart of town to take advantage of all of Cheltenham's bars and restaurants, Neptune Apartments are right on the Promenade (the perfect spot for the Christmas markets at the moment). Two neighbouring period buildings have been newly refurbished and converted into 12 one-bedroom apartments named after Cotswold towns and villages.
They vary in size but each have kitchens and seating areas, so you can self-cater if you want to. They've all been individually designed with velvet fabrics, high-end appliances and stylish décor to give them a deluxe feel, and would be great for a romantic break or girls' weekend away.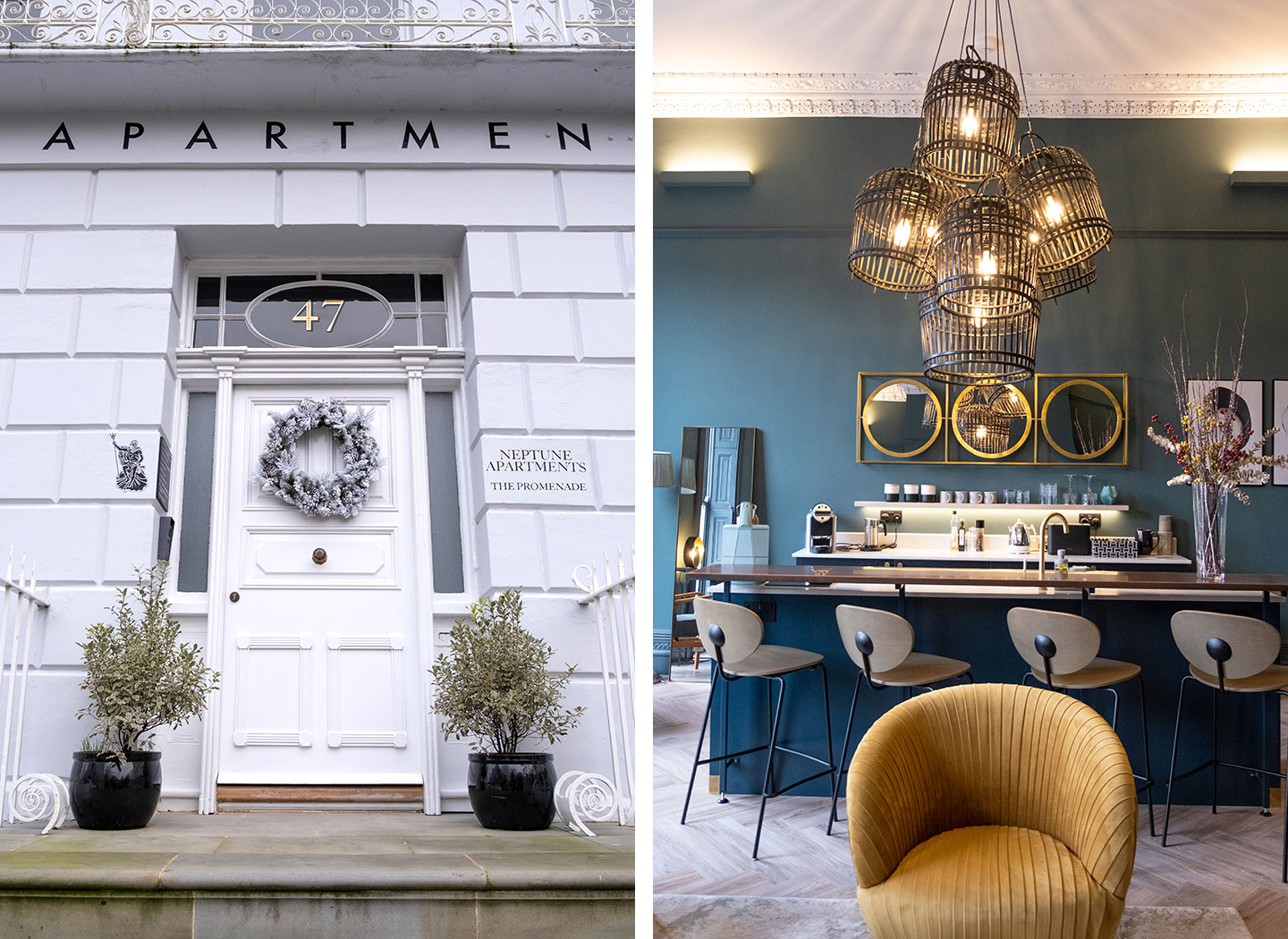 Save for later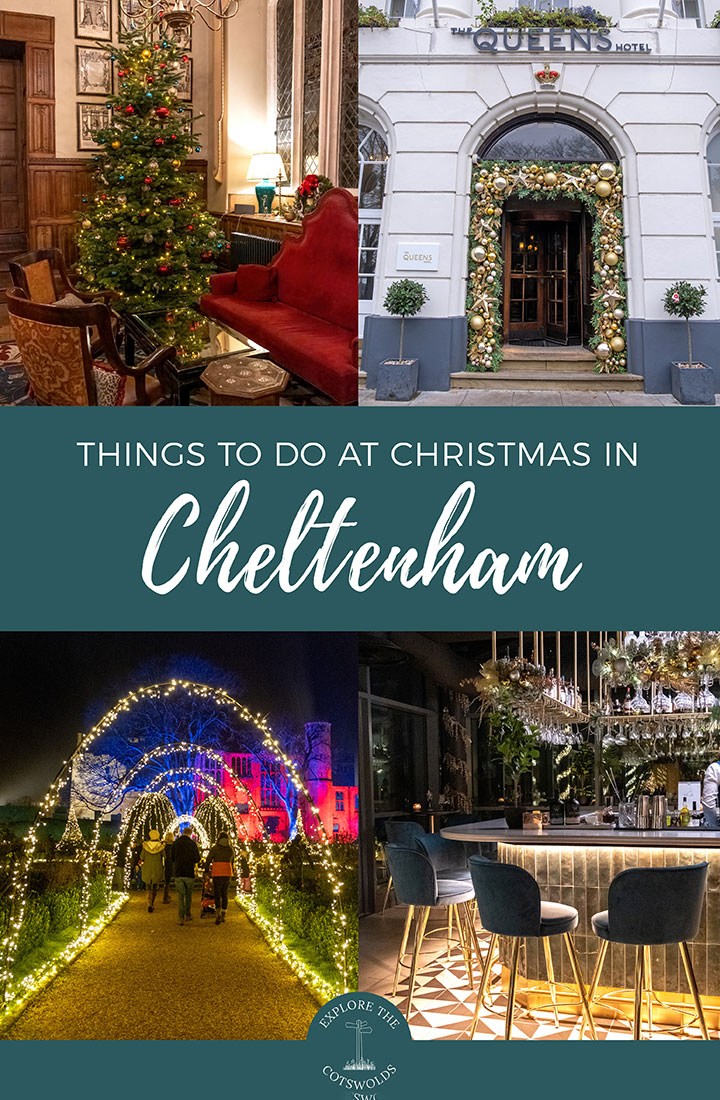 * This site contains affiliate links, where I get a small commission from purchases at no extra cost to you.