Discover the best markets in the Cotswolds with this guide to the region's food, craft and street markets. Most of the major towns in the Cotswolds have their own market – whether it's held weekly or a few times a month – where you can buy the choicest of the region's produce.
There's a mix of farmers' markets with their fresh, seasonal fruit, vegetables, meat and bread from the area's farmers, butchers and bakers. Art and craft markets showcasing the creative talents of the Cotswolds' makers. And traditional street markets for a little bit of everything.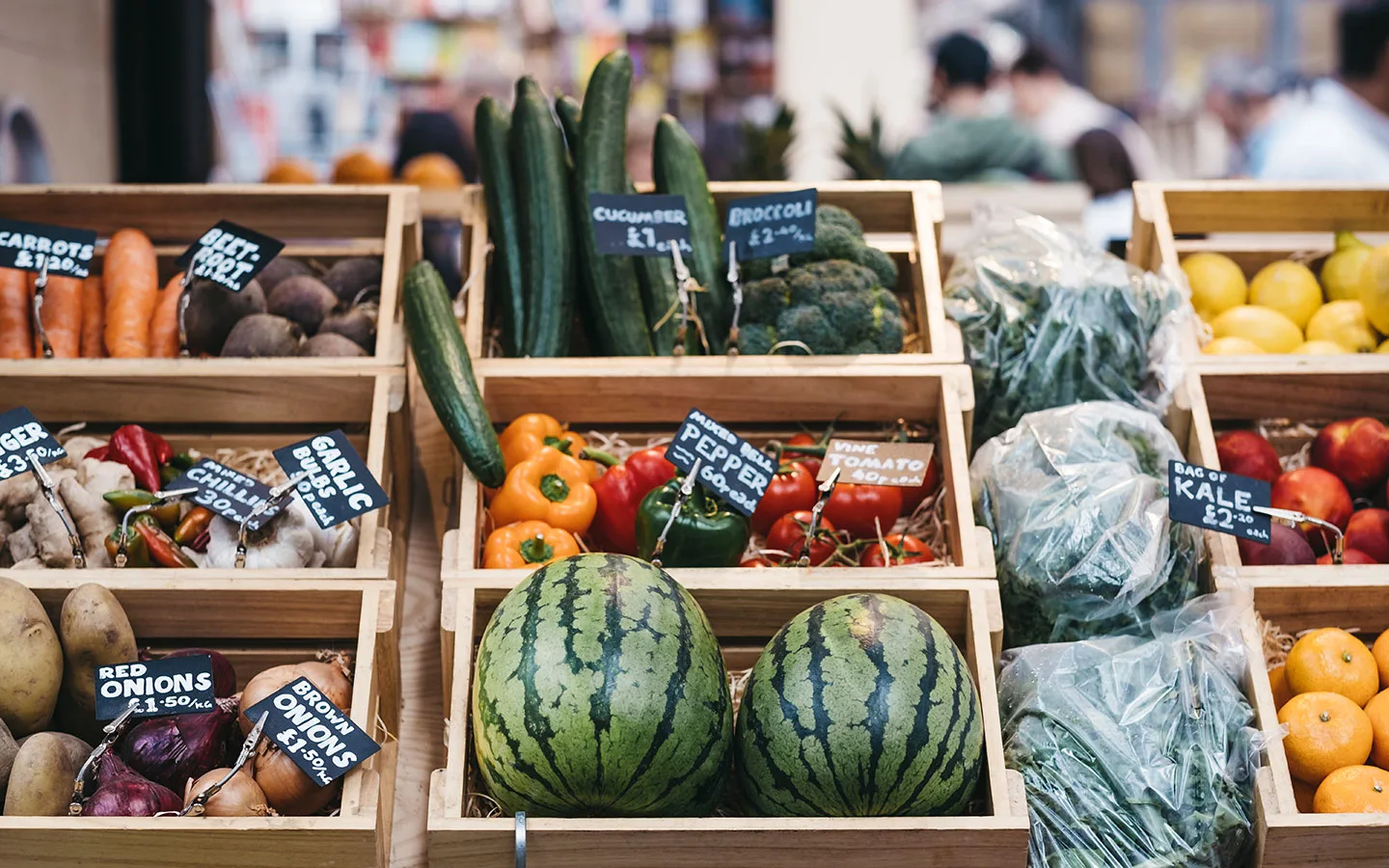 Markets are a great way to support small local producers by buying direct, as well as being a chance to pick up some delicious treats and unusual gifts. We've included dates and locations for each market in the area – if you know of a Cotswold market that's not listed, please get in touch!
And as well as the regular markets, there are also a whole range of different Cotswold Christmas markets to get you into the festive spirit with gifts, decorations, food and drink.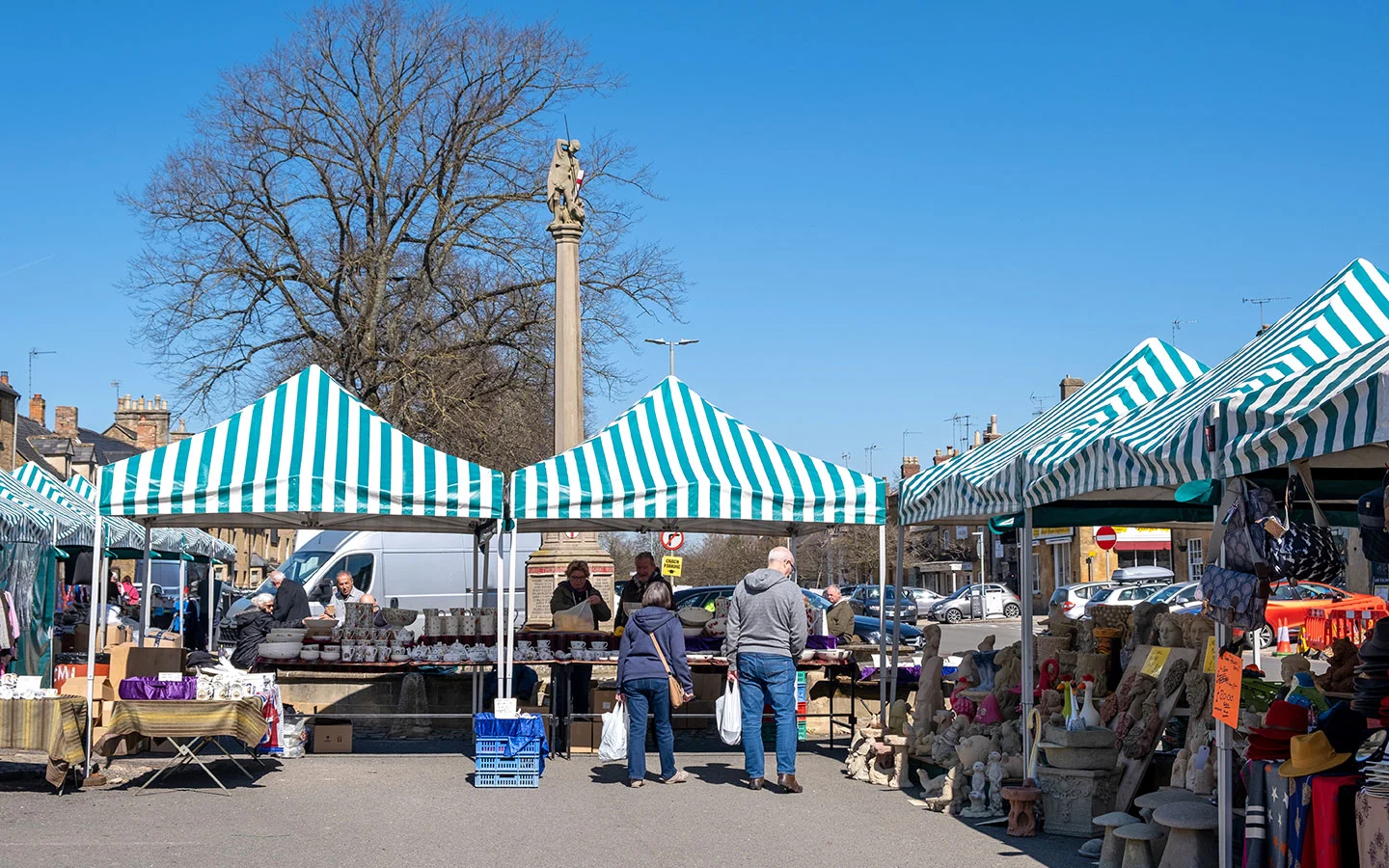 Map of Cotswold markets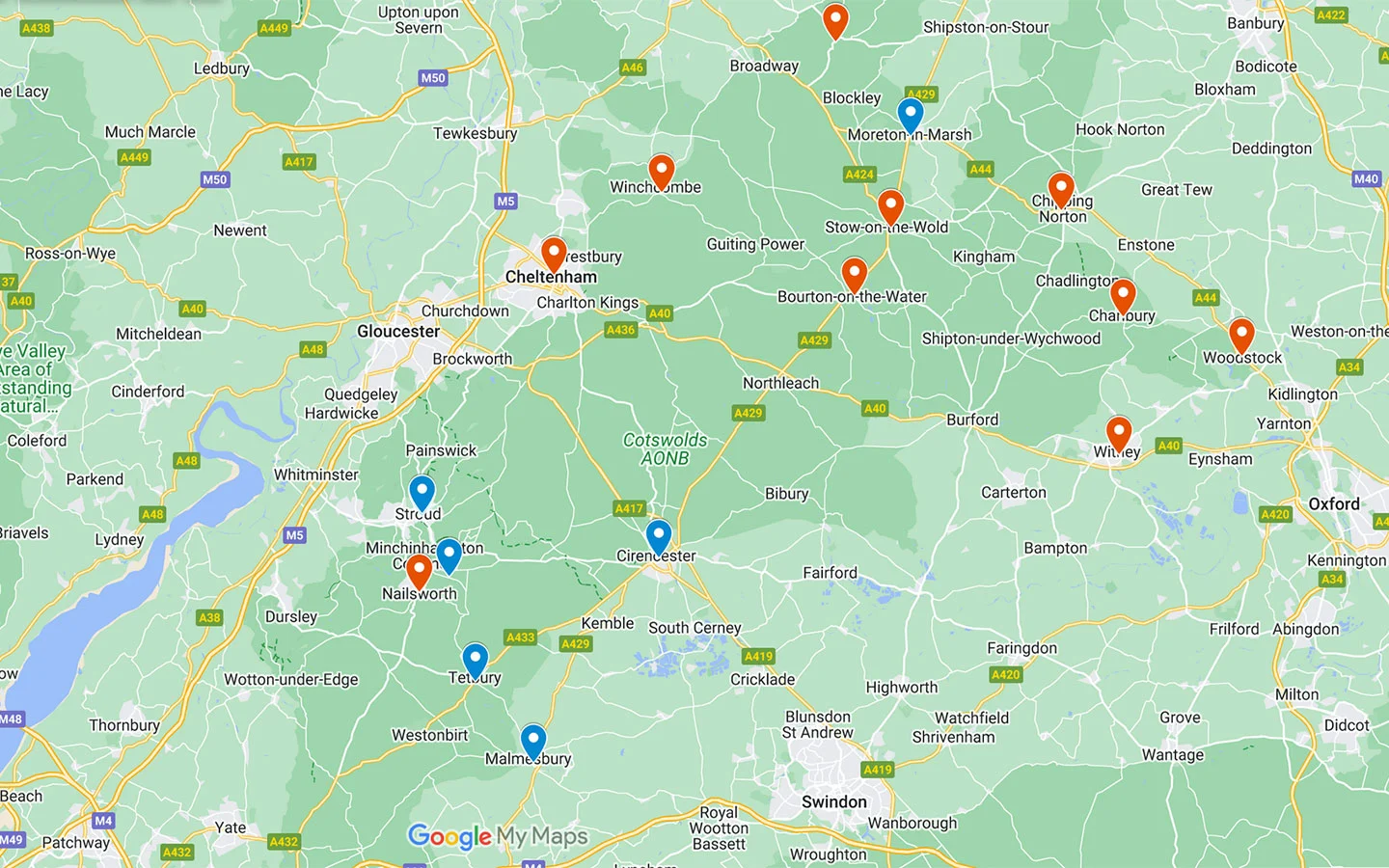 Weekly markets in the Cotswolds
The following towns and villages host regular markets every week. We keep this list of market days in the Cotswolds as up-to-date as possible, but do check latest details before you travel using the website or Facebook links provided as things may change, especially around Christmas.
Bradford on Avon Market
In Bradford on Avon in the far south of the Cotswolds, there's a thriving street market on Thursday mornings on Bridge Street alongside the River Avon. Stalls feature foodie delights like freshly baked bread, meat, fish, cheese, honey and olives as well as plants and flowers. And the market's easy to reach by public transport as it's just a short walk from Bradford on Avon train station.
Cirencester Charter Market
Cirencester's Charter Markets are some of the oldest in the country, mentioned as far back as the Domesday Book of 1086. The town's two weekly markets take place against the scenic backdrop of the Church of St John the Baptist and have a range of stalls – fresh produce, cakes, homewares, crafts and plants, as well as food to take away (Burgerlish's tasty burgers are a favourite).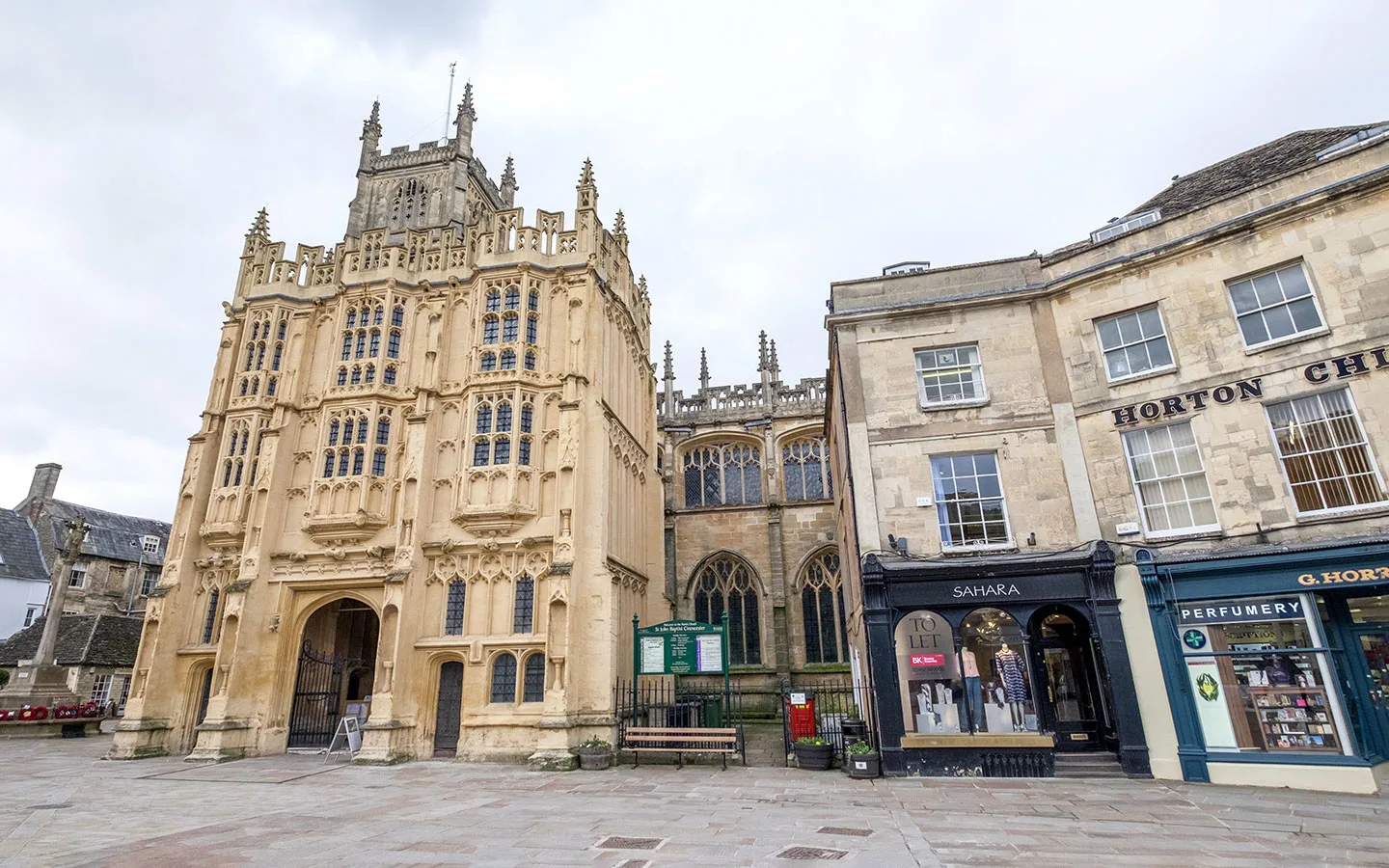 Malmesbury Market
In the pretty riverside Wiltshire town of Malmesbury, their outdoor market takes place on Fridays around the historic Market Cross, which was built in the late 15th century. There's a friendly mix of stallholders showcasing the best of the area's local and organic produce as well as crafts and gifts – regulars include Malmesbury Honey, Krowns Cakes and Mr Grumps Charcuterie.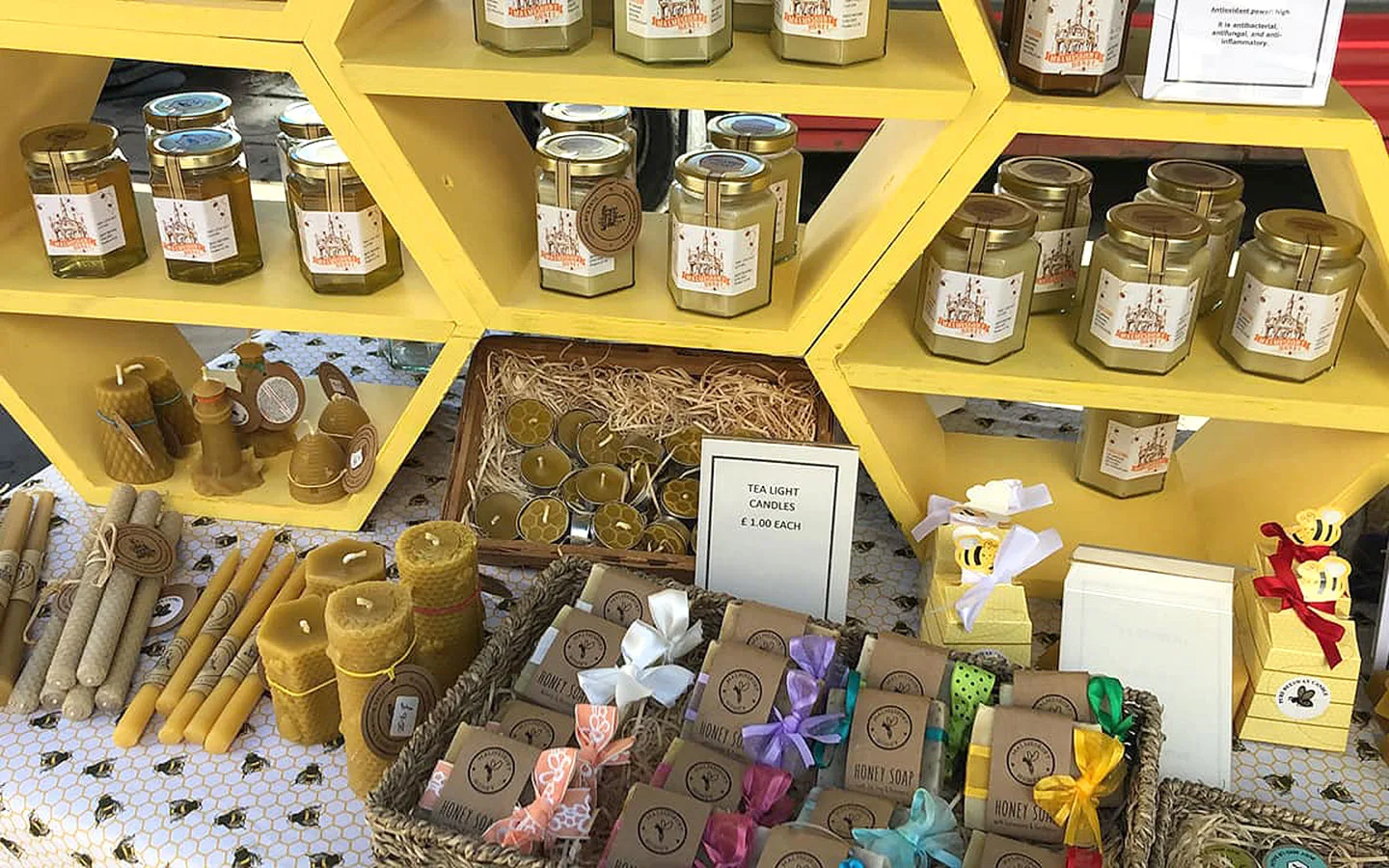 Minchinhampton Market
At Minchinhampton, south of Stroud, there's a regular Wednesday market in the town's Market House. It was built in 1698 to house a wool and yarn market and then later used for sheep, cattle and horse fairs. Today you can buy food, crafts, books and plants from local traders there.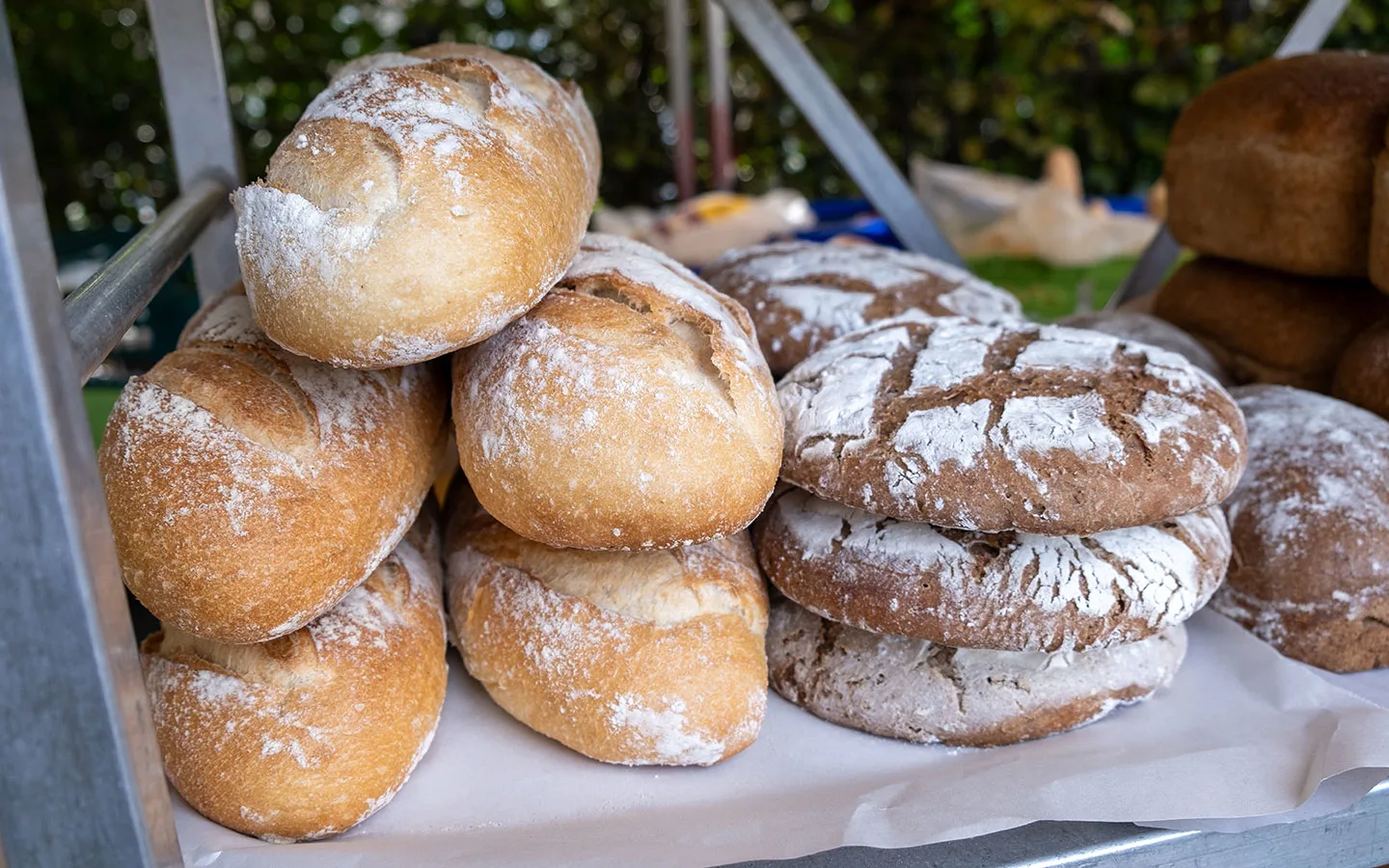 Moreton-in-Marsh Market
Moreton-in-Marsh's weekly Tuesday market takes place thanks to a market charter given to the town by Charles I in 1638, though the current market has only been running since 1976. It's the biggest open-air market in the Cotswolds and is a popular day trip for coach parties, with over 200 stalls along the High Street selling food and drink, clothes, homewares and collectables.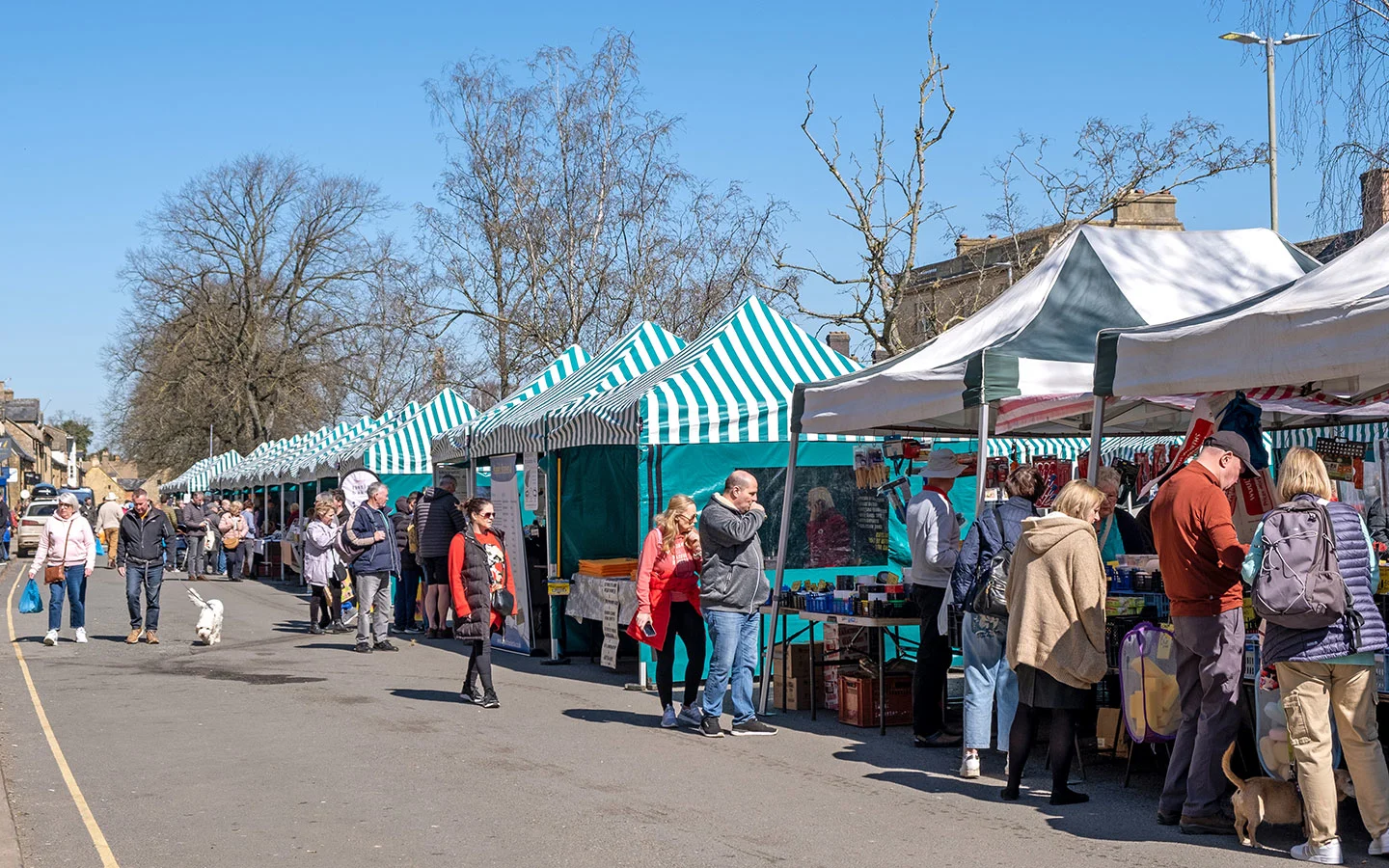 Stroud Farmers' Market
Stroud's multi-award-winning Farmers' Market is one of the top markets in the Cotswolds. This much-loved local favourite takes place in the streets around the Cornhill Market Place, with 50 stalls loaded with tempting treats like cheese, cured meats, bread, fruit and vegetables, as well as locally made crafts – there's often live music too and plenty of hot and cold food to tuck into.
Stroud Shambles Market
Stroud also hosts another market on Fridays and Saturdays in the Shambles near St Laurence Church – one of the oldest and most atmospheric areas of town. The Shambles Market has indoor and outdoor sections, with food and drink alongside crafts and vintage items like jewellery, prints, handmade cards, knits, books and antiques, with plenty of interesting, unusual items.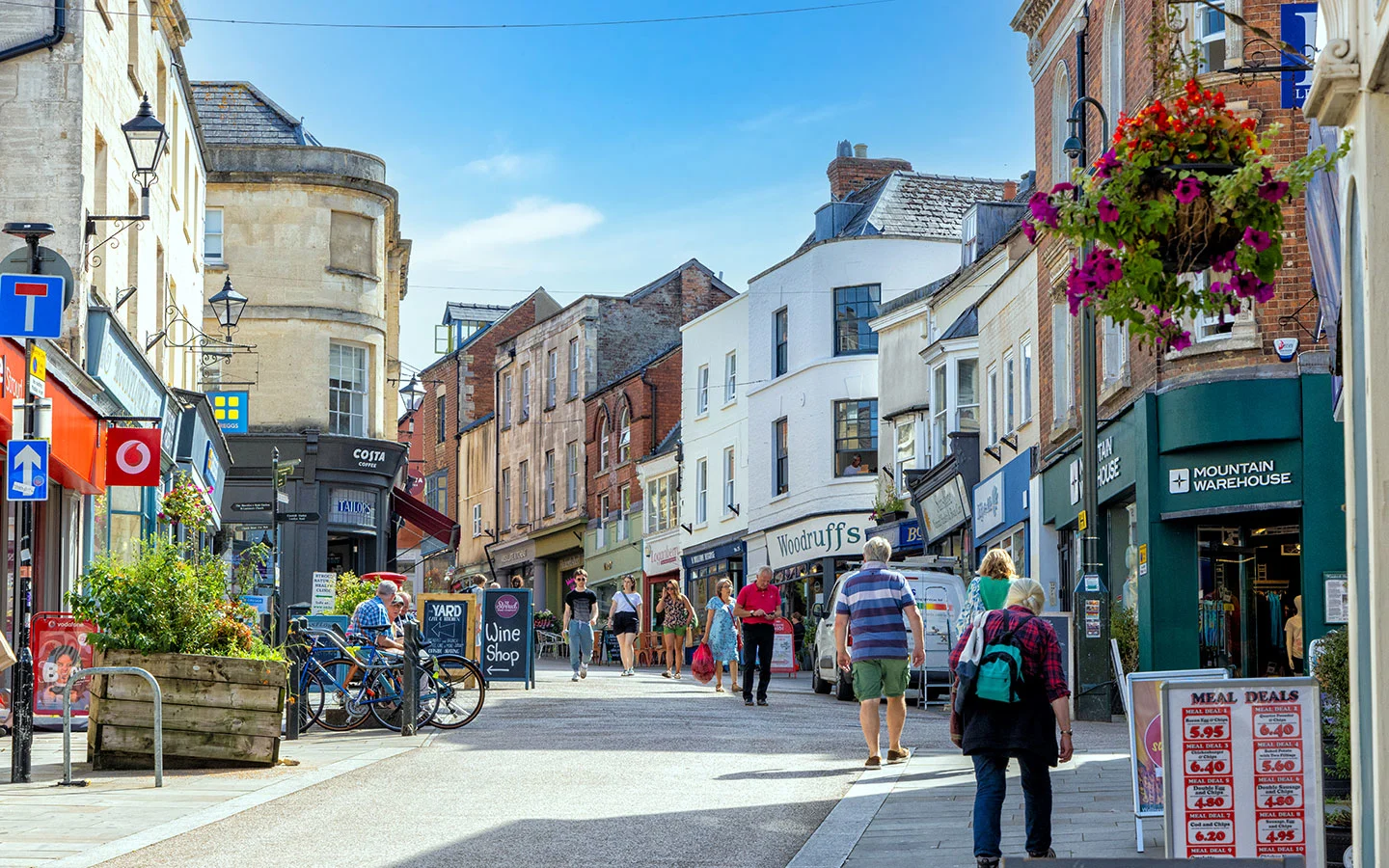 Tetbury Market
The Grade I-listed Market House in Tetbury was built in the 17th century and provides a colourful backdrop for the town's two weekly markets. Wednesday's market focuses on seasonal produce like vegetables, meat, fish and plants. Whereas Saturday's is more of a mixture, with bric-a-brac, books, arts and crafts. And there are often exhibitions on the first floor of the Market House.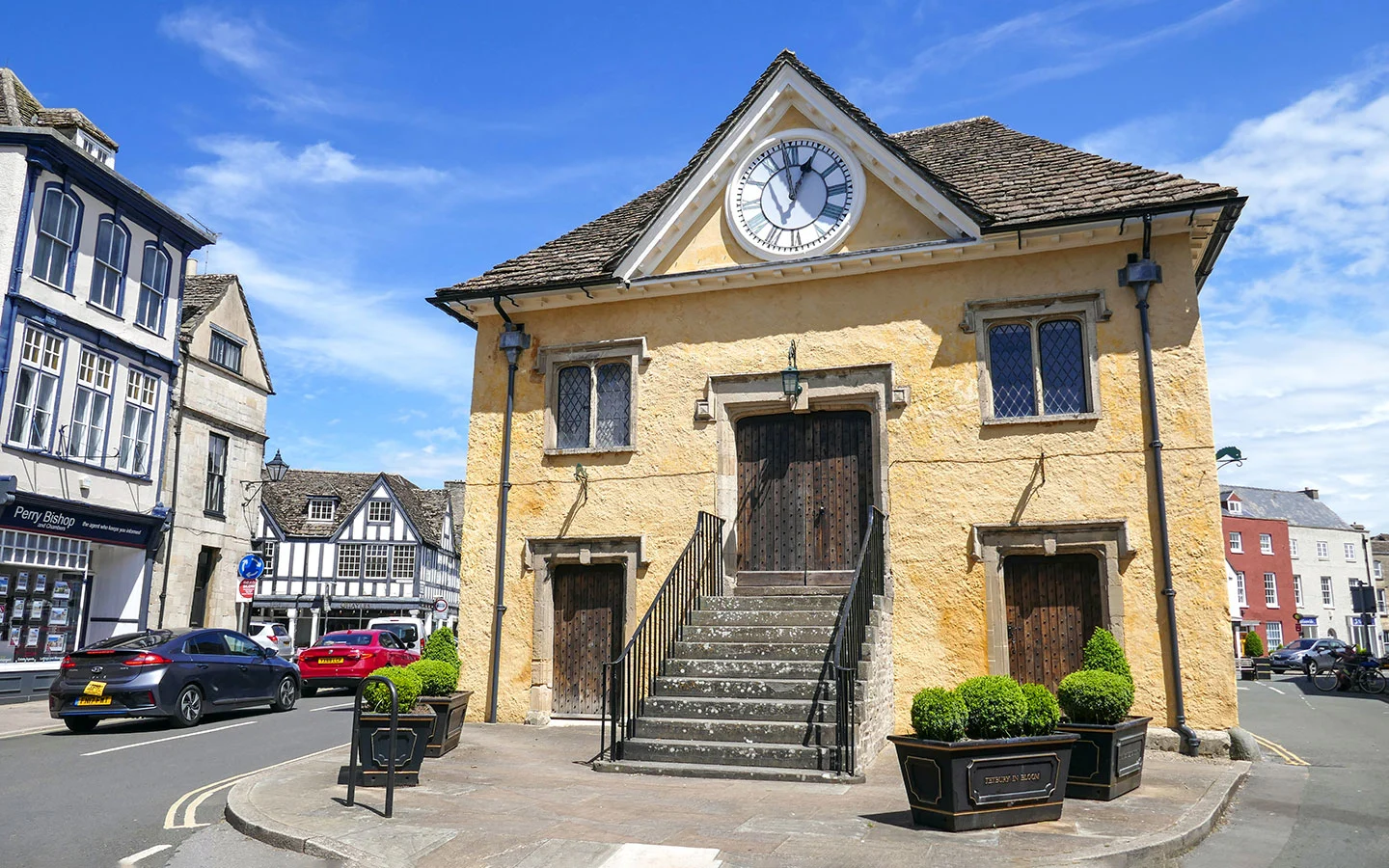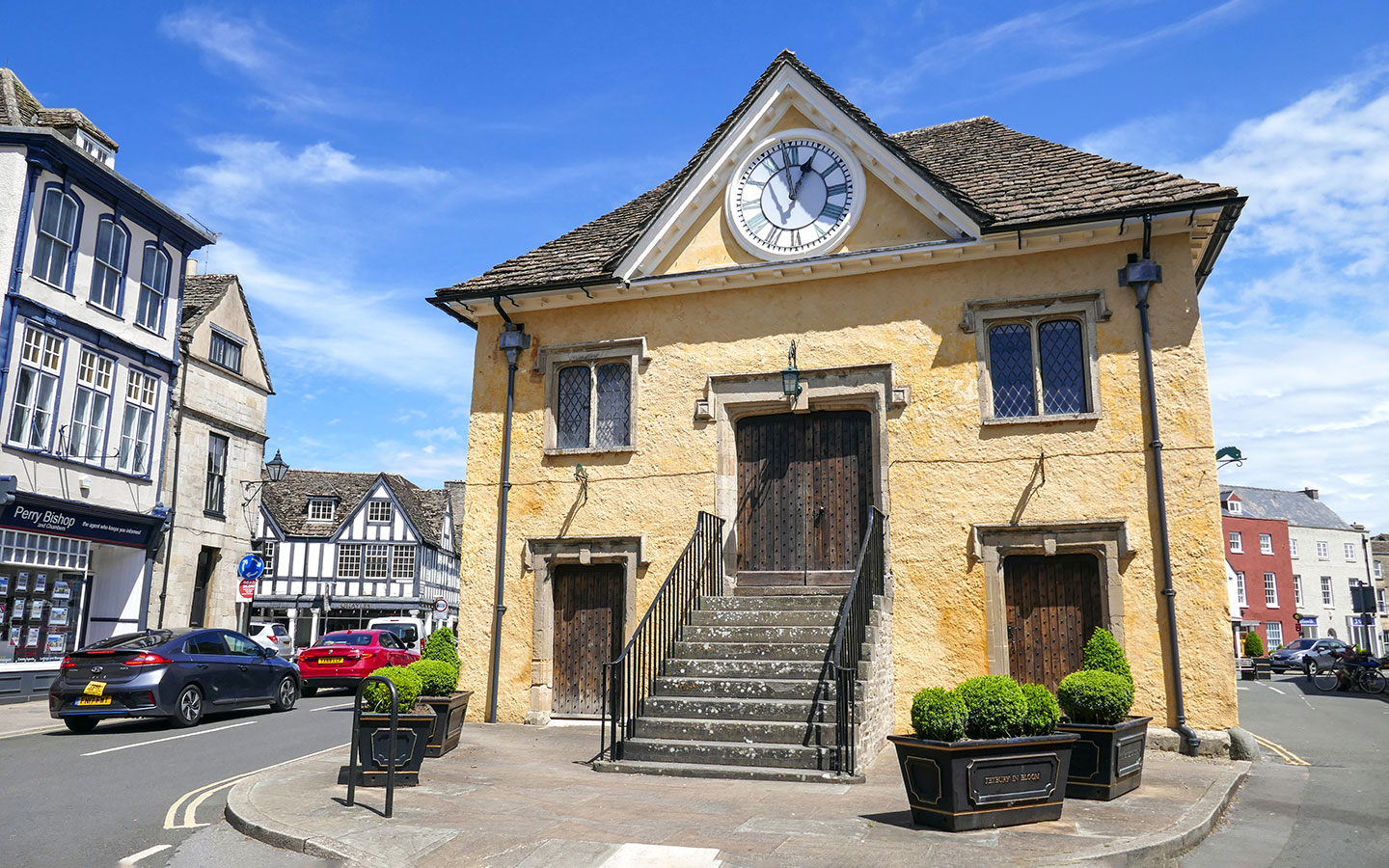 Weekly Cotswold market days
The following table gives you a rundown of the regular weekly markets taking place in the Cotswolds, broken down by day of the week. Where a time isn't shown, markets usually start around 9am and finish around 2pm (though they may start packing up a bit earlier so don't leave it too late).
Day
Market/s
Mon
Cirencester (10am–3pm)
Tue
Moreton-in-Marsh (9am–3pm)
Wed
Minchinhampton (8.30am–12pm)
Tetbury
Thu
Bradford on Avon (8am–1pm)
Fri
Cirencester (9am–3pm)
Malmesbury (9am–2pm)
Stroud Shambles (8am–3pm)
Sat
Stroud Farmers' (9am–2pm)
Stroud Shambles (8am–3pm)
Tetbury
Sun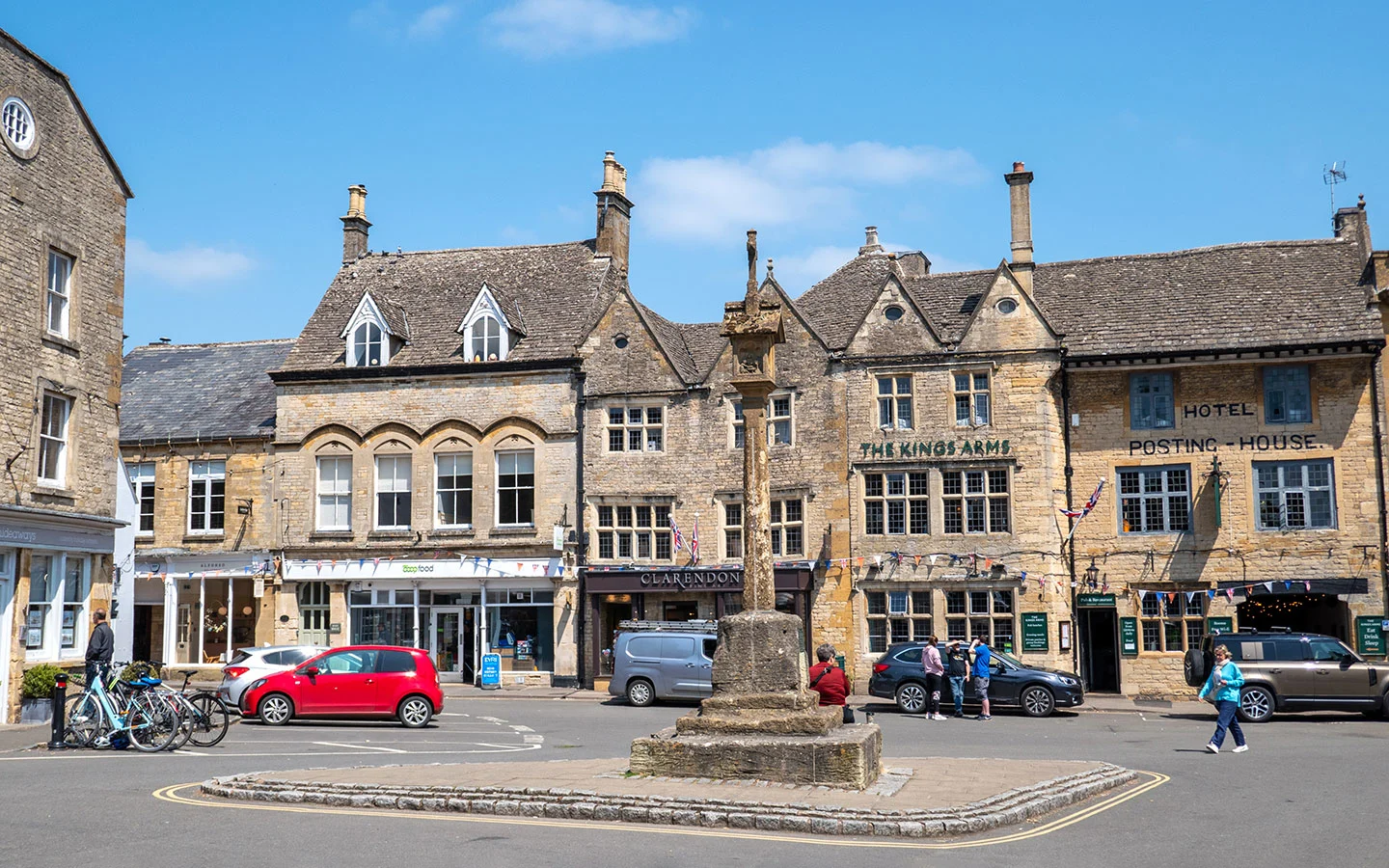 Occasional Cotswolds markets
As well as the regular weekly Cotswold market days, there are also less-frequent markets taking place in other towns and villages. Many are monthly farmers' markets where producers from the local area bring their fruit, vegetables, meat and fish to sell as well as homemade cakes, pies, jams and sweets. It's a great way to get the freshest food direct from where it's grown or made.
There are also a few other markets which sell arts and crafts or antiques and collectables, where you can bag a bargain or find a unique locally made gift for someone special.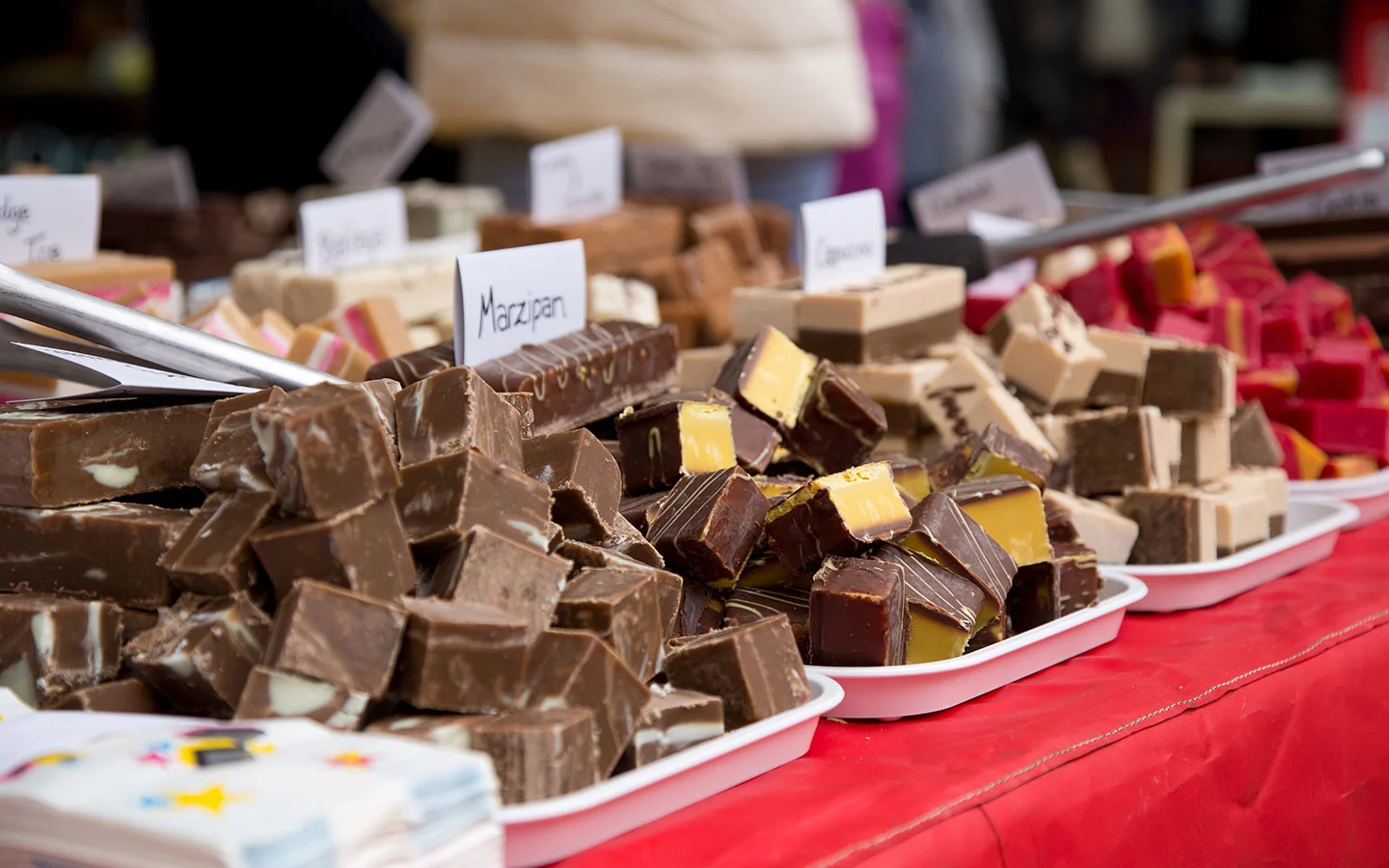 Bourton-on-the-Water is one of the most popular and picturesque villages in the Cotswolds, and on the fourth Sunday of each month there's an extra reason to visit for the Farmers & Producers Market, taking place in the Royal British Legion Car Park (8.30am–2.30pm) | More info
At Charlbury in Oxfordshire, their quarterly farmers' market takes place at The Playing Close on the second Saturday of March, June, September and December (9am–1pm) | More info
The word 'chipping' comes from a Saxon word for market, and Chipping Campden holds a market on the second Saturday and Sunday of each month (10am–5pm). The market takes place in the Town Hall between March and December, and sells crafts, gifts and cakes | More info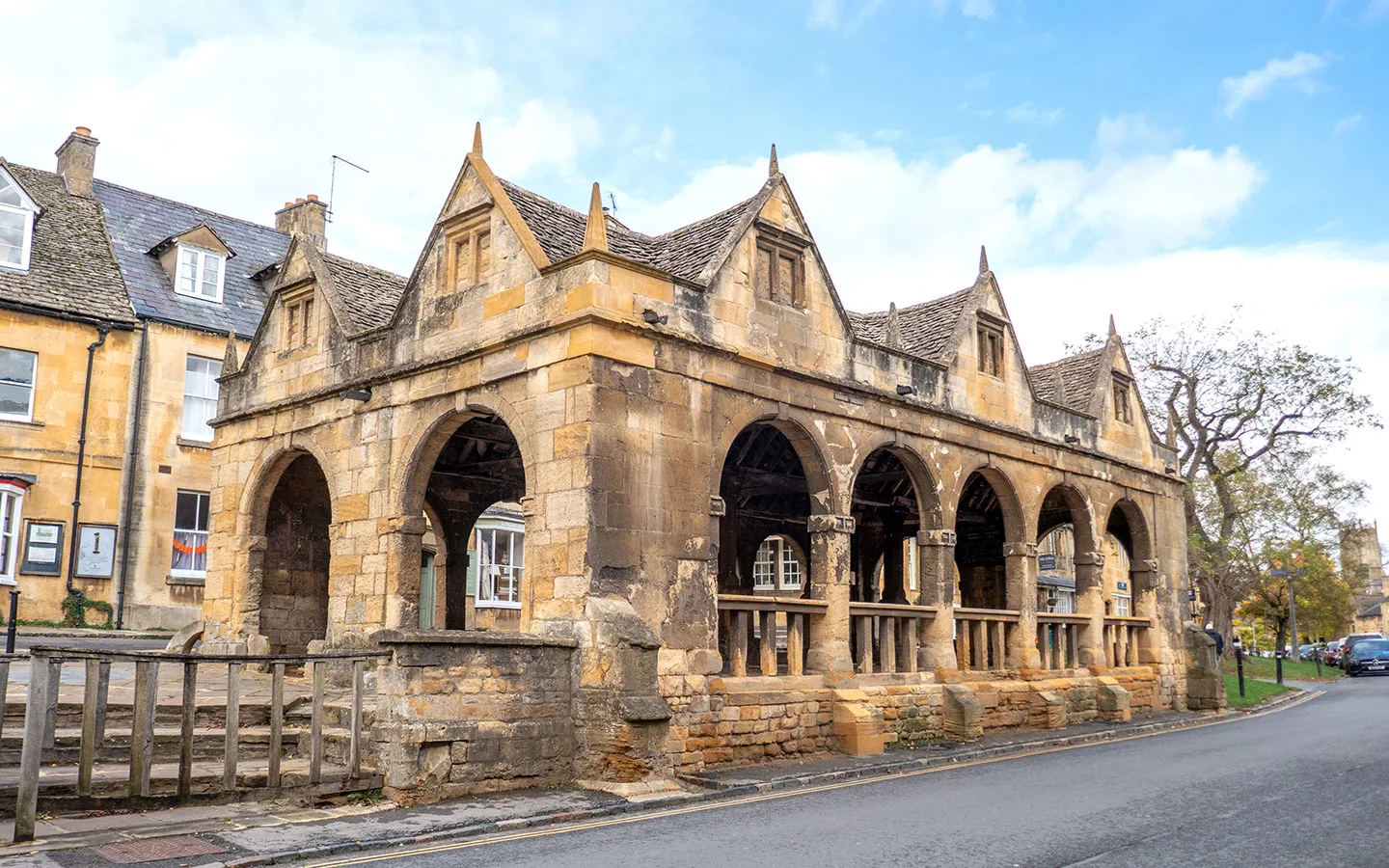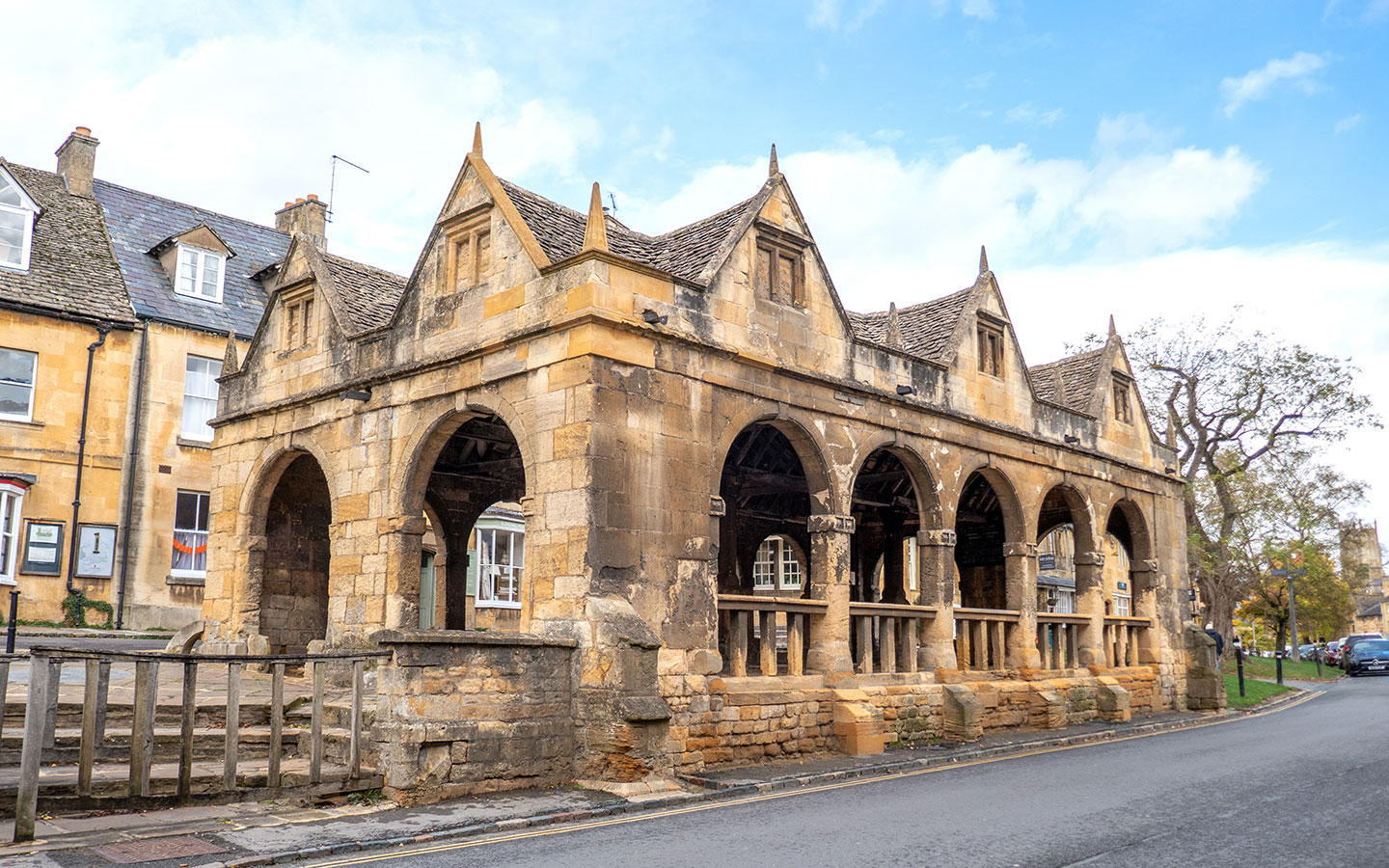 Cheltenham has a series of regular monthly markets on the town's busy Promenade. There's a farmers' market on the second and last Friday of the month (9am–2pm). And a craft market on the third Saturday of the month (9am–5pm) for gifts and handmade goods | More info
In Chipping Norton, their farmers' market takes place in the Market Place on the third Saturday of each month (8.30am–1.30pm) and features local and seasonal produce | More info
As well as the weekly Charter Markets, Cirencester also hosts an arts and crafts market on the first Saturday of the month (9am–5pm) and a farmers' market on the second and fourth Saturdays of the month (9am–2.30pm) in the Market Place. There are also occasional twilight markets in summer, and speciality events including vegan and vintage markets in the Corn Hall | More info
Nailsworth holds a regular street market on the fourth Saturday of the month in Mortimer Gardens behind the bus station (9am–2.30pm). Its 30 plus stalls include local honey, homemade jam, cakes, soap and freshly cut flowers, and there's often live music | More info
Stow-on-the-Wold's farmers' market is run by the same people as the popular Stroud market, and takes place on the second Thursday of the month year-round (9am–1pm). There's also an extra market on the last Thursday of the month between April and September | More info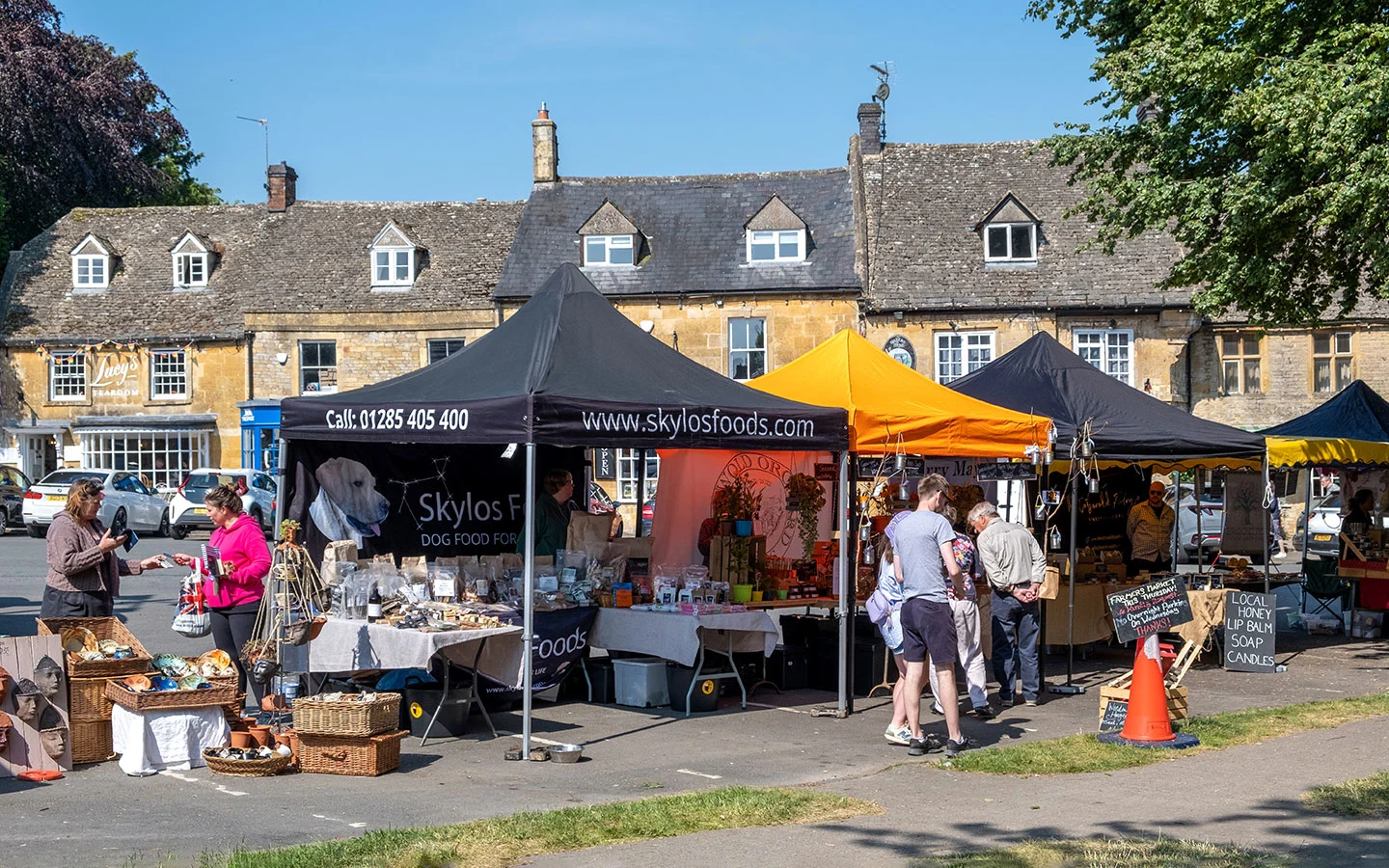 At Winchcombe Country Markets, you can pick up baked goods, preserves, home-grown produce and plants in the Guide Hall on the second Saturday of the month (9am–12pm) | More info
Witney northwest of Oxford also holds a monthly farmers' market, which takes place on the fourth Friday of the month (8.30am–1.30pm). The town's Market Square is filled with local producers including breweries, bakeries, beekeepers, farmers and cheesemakers | More info
And finally, the last of our monthly farmers' markets in the Cotswolds takes place in Woodstock, close to Blenheim Palace. It's run by the same organisers as the Witney and Charlbury markets, and takes place on the first and third Saturday of the month (8.30am–1pm) | More info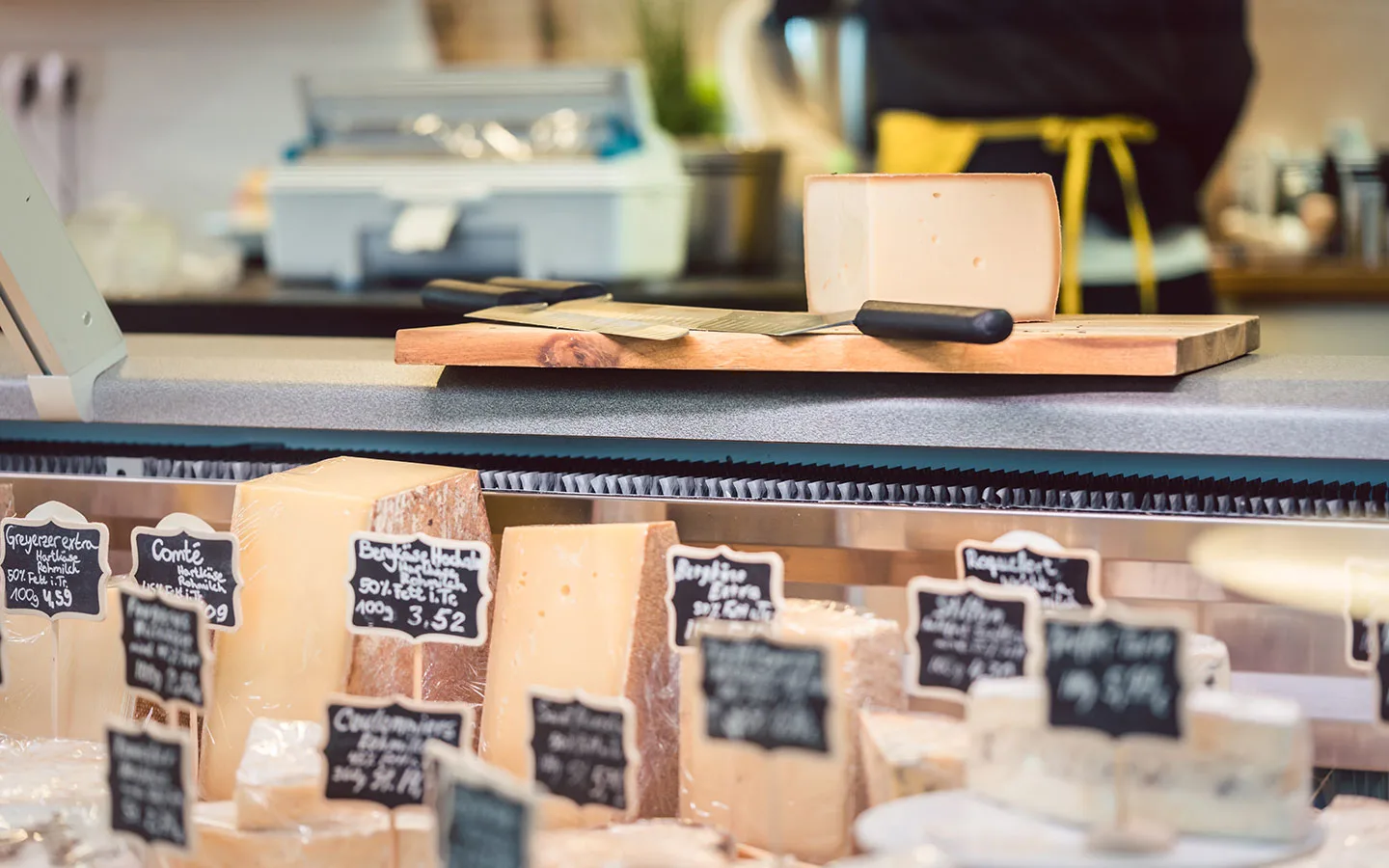 Monthly Cotswolds markets by day of the week
Week 1
Week 2
Week 3
Week 4
Mon
Tue
Wed
Thu
Stow-on-the-Wold
Stow-on-the-Wold1
Fri
Cheltenham
Cheltenham
Witney
Sat
Cirencester Craft
Woodstock
Charlbury2
Chipping Campden3
Cirencester
Winchcombe4
Cheltenham Craft
Chipping Norton
Woodstock
Cirencester
Nailsworth
Sun
Chipping Campden
Bourton-on-the-Water
April to September only ↩︎
March, June, September and December only ↩︎
March to December only ↩︎
March to December only ↩︎
Save for later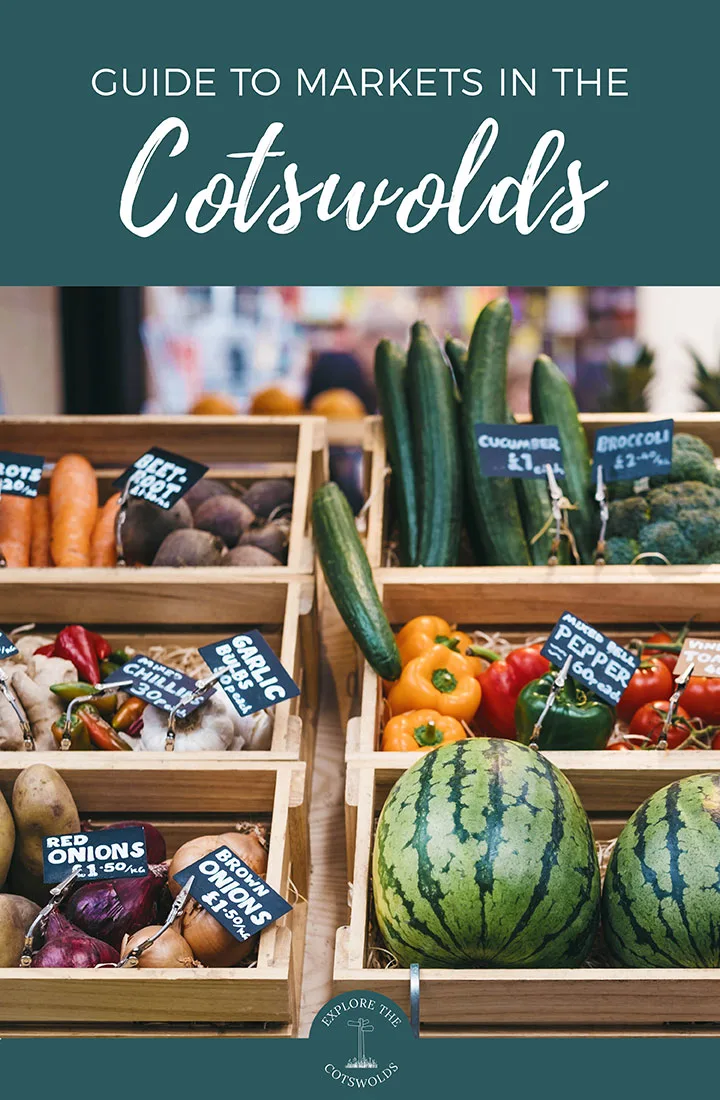 * This site contains affiliate links, where I get a small commission from purchases at no extra cost to you.