Spread over 800 square miles of countryside, the Cotswolds isn't the most obvious place to visit by public transport. But although it's undeniably easier to get around by car, it doesn't mean you can't visit the Cotswolds without one – it just might need a bit more planning. Our bumper guide to public transport in the Cotswolds explains just how to do it, with details of train and bus routes across the region and five great itineraries for visiting the Cotswolds without a car.
Can you visit the Cotswolds without a car?
Some people might say visiting the Cotswolds by public transport is too difficult to bother, but we disagree! Yes there are some villages and attractions you can't get to without a car – or which would take too long or involve too many connections to be worth it. But local train and bus links are good enough for you to reach the Cotswolds' main towns and villages without a car, so not having access to one or not wanting to drive shouldn't put you off visiting the area.
There are a few things you need to be aware of though if you're planning on visiting the Cotswolds by public transport. One is that transportation around the Cotswolds isn't very frequent. Although you can reach most of the main towns and villages by a combination of train and bus, if you want to get out and explore you're limited by the bus timetables.
Busy routes might have one bus an hour each way, but many smaller services only have two to four buses a day – and on Sundays or public holidays there might not be any. So you need to plan carefully and keep an eye on the time, especially when it comes to making sure you don't miss the last bus. And with services usually finishing by 6pm, if you want to stay out for dinner you'll probably need to take a taxi (it's a good idea to book in advance, especially at weekends).
If you're planning a trip to the Cotswolds without a car and only have a few days to spare, our advice would be to base yourself in one place and take trips out.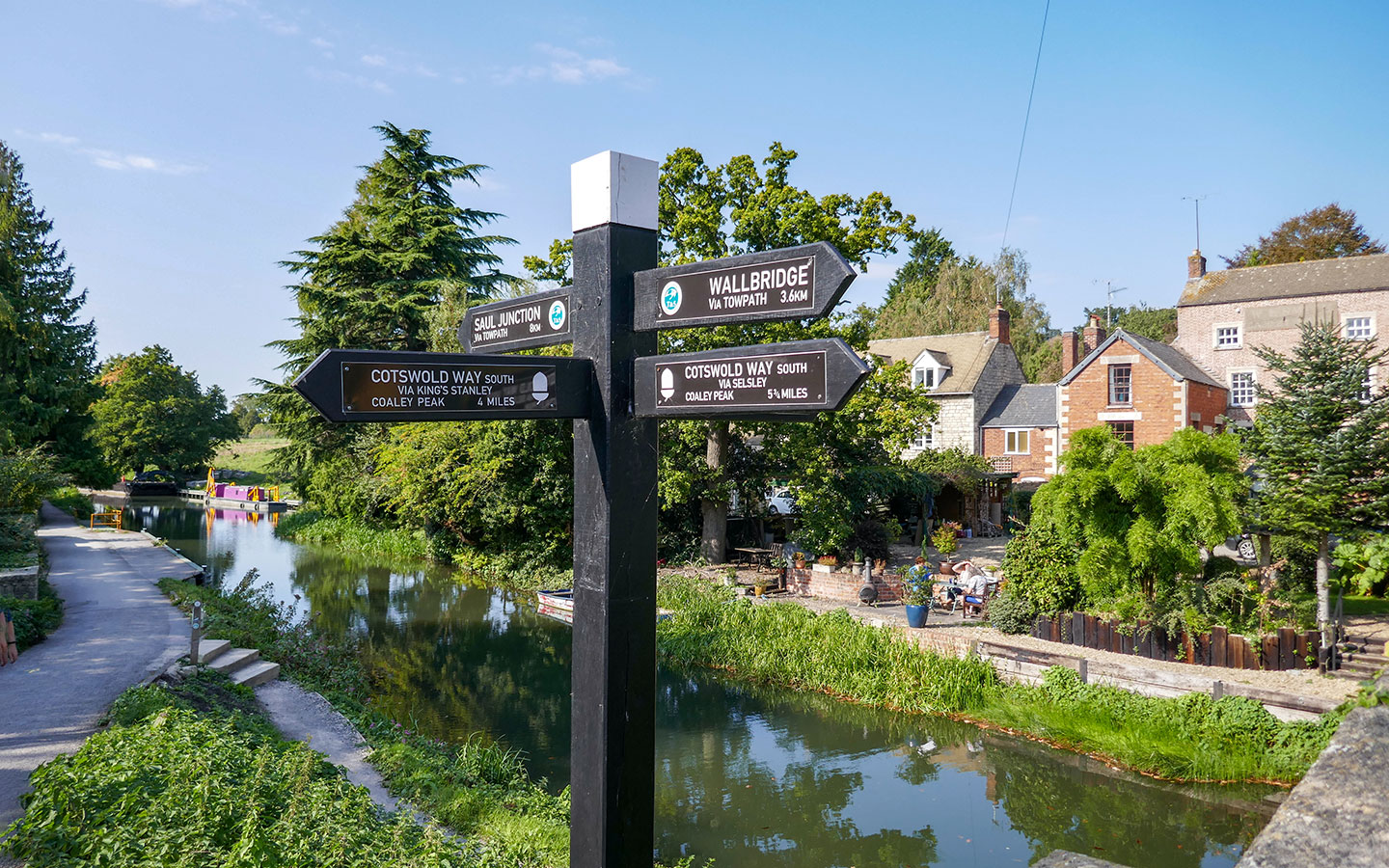 You could either catch a train to one of the bigger towns or cities like Oxford or Cheltenham and do day trips by bus into the Cotswolds. Or connect on to one of the smaller places like Broadway or Bourton-on-the-Water and stay there, using buses and footpaths to explore nearby.
Our Cotswolds public transport map shows the main train and bus connections – and at the end of the post we have five simple itineraries for exploring by public transport to get you started.
Cotswolds public transport map
The map below highlights the towns and cities in and around the Cotswolds which have train stations (shown in black with the British Rail logo) and also shows the main bus routes around the region (excluding services which only run once or twice a week). You can also click here to download and print a larger PDF version of our Cotswolds public transport map.
The Cotswolds by train
There are three main train routes which run through the Cotswolds – one in the north, one in the centre and one in the south, calling at:
Worcestershire Parkway > Pershore > Evesham > Honeybourne > Moreton-in-Marsh > Kingham > Charlbury > Hanborough > Oxford (and on to London)
Cheltenham > Gloucester > Stonehouse > Stroud > Kemble > Swindon (and on to London)
Bristol > Yate > Cam and Dursley > Gloucester
There are also railway stations in larger towns and cities just outside the Cotswolds which are on different train lines: Stratford-upon-Avon, Chippenham, Bradford on Avon and Banbury.
Though one thing to beware of if you're planning on travelling around the region by train is that the routes don't link up all that well. So often it's quicker and easier to catch a bus between two places rather than having to change trains and hang around waiting at stations.
The Cotswolds by bus
Although the Cotswolds is pretty well connected by bus, it's not the easiest thing to get your head around – not least because services are run by six different bus companies! The map above shows the route numbers and below you can find a list of the routes by number, showing the main stops and with a link to the timetables to check days, times and where the bus stops are.
(Rural) 4: Evesham > Broadway > Willersey (NN Cresswell)
31: Malmesbury > Royal Wootton Bassett > Swindon (Coachstyle)
35: Chippenham > Castle Combe (Faresaver)
50: Stratford-upon-Avon > Shipston-on-Stour > Chipping Norton (Stagecoach)
51: Cheltenham > Cirencester > Cricklade > Swindon (Stagecoach)
51: Stratford-upon-Avon > Shipston-on-Stour > Moreton-in-Marsh (Pulhams)
60: Gloucester > Dursley > Wotton-under-Edge > Thornbury (Stagecoach)
64: Gloucester > Stonehouse > Stroud (Stagecoach)
65: Stroud > Uley > Dursley (Stagecoach)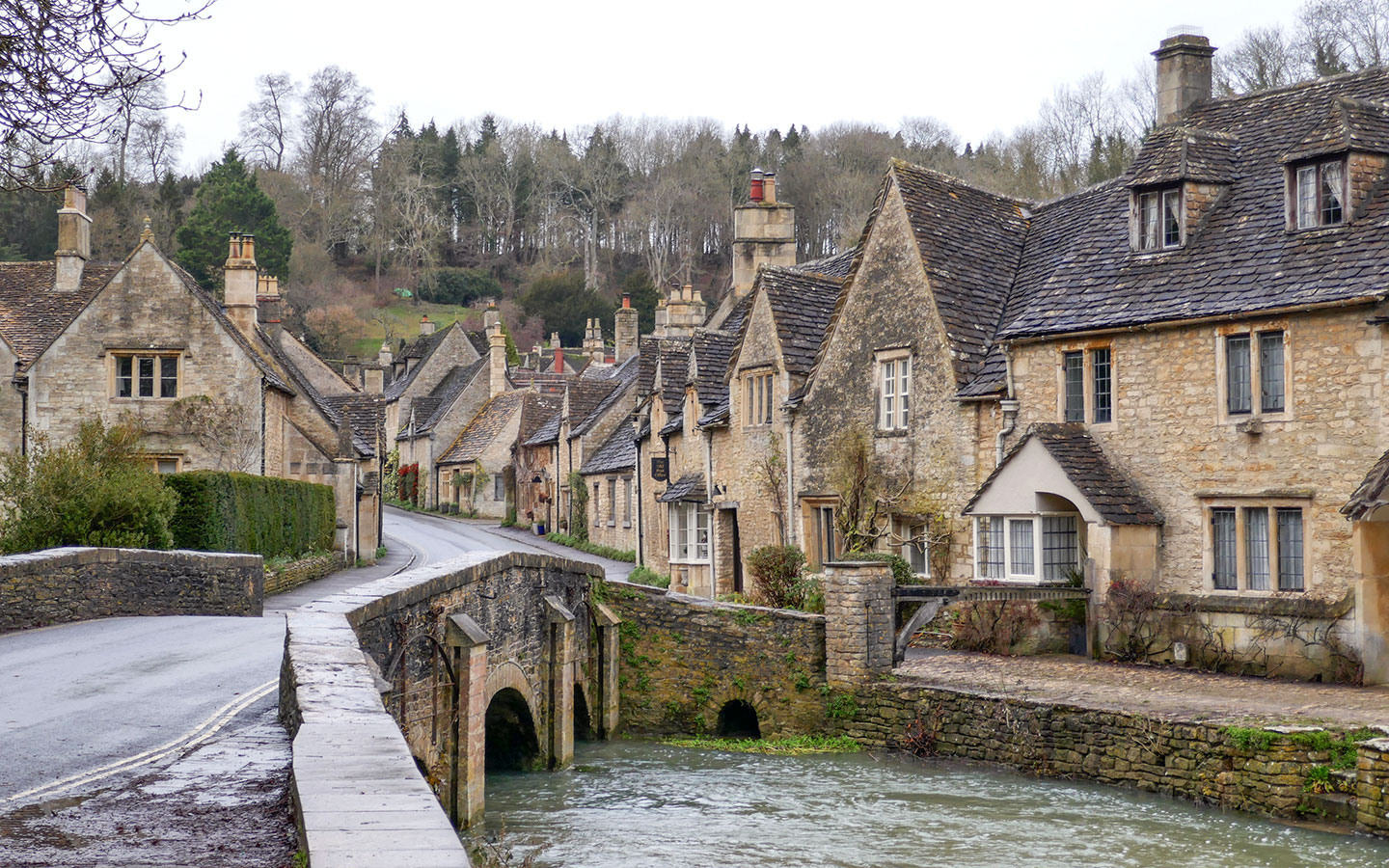 Cotswold travel passes
If you'll be travelling around a lot, there are couple of passes available which can save you money on travel. The Cotswolds Discoverer One Day Pass costs £10.50 for adults (£5.25 for children or £6.90 with a railcard) and includes unlimited travel on many buses and trains.
You can buy the passes at train stations or on board buses. But there are a few conditions – it only covers Stagecoach and Johnson's bus routes (not Pulhams) and trains after 9.30am between Oxford and Moreton-in-Marsh, Swindon and Ashchurch, and Gloucester and Yate.
Stagecoach also has an Explorer ticket which gives you one day of unlimited travel on their services in the west, including the Cotswolds. You can buy them on the bus or online with their app (which saves you a bit of money). Adult tickets cost £7 or there are versions for children under 15 for £4.80, concessions for £5.30 or groups of up to four people travelling together for £15.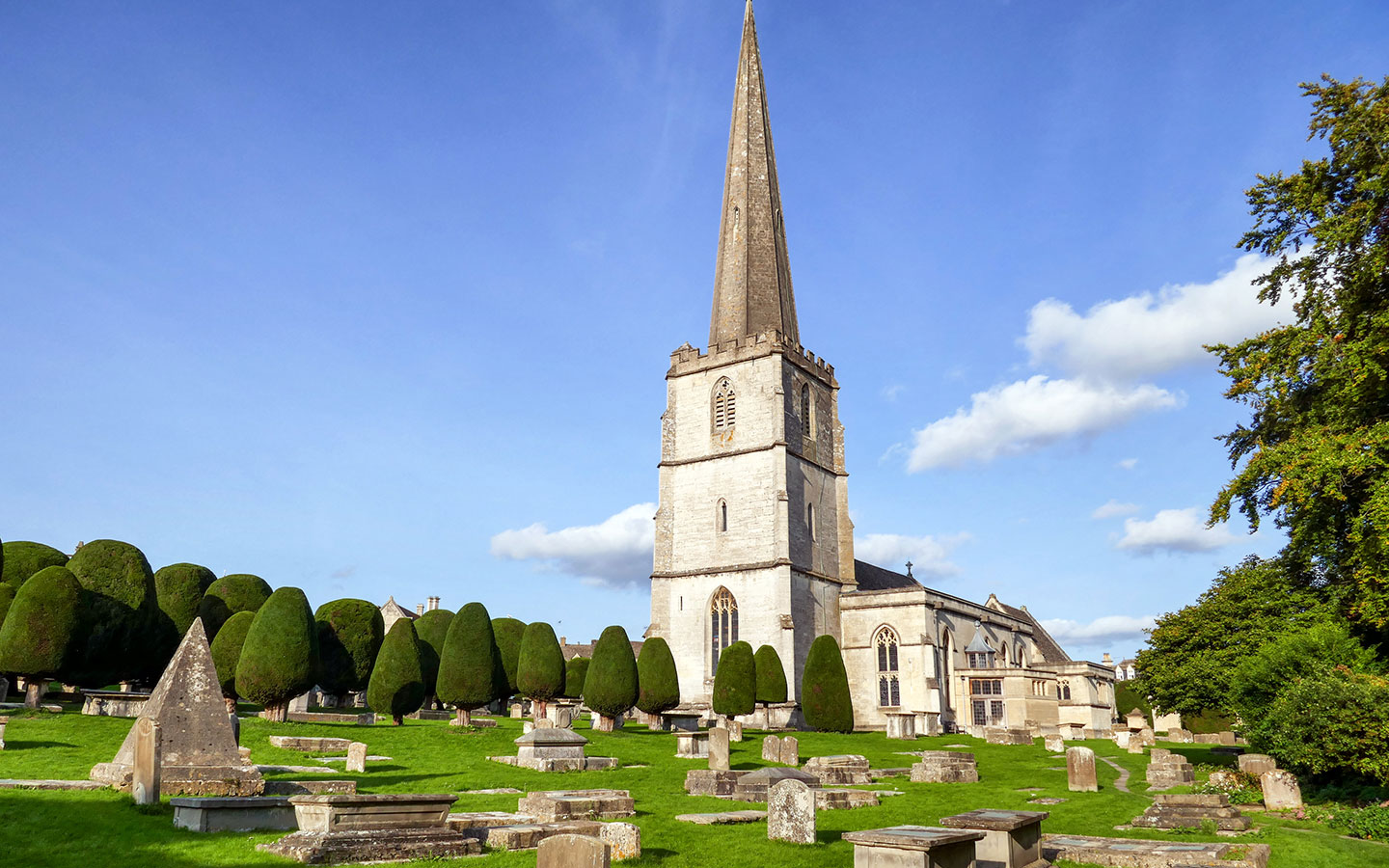 5 Cotswolds public transport itineraries
If you want to visit the Cotswolds using public transport but have no idea where to start planning your trip, these five sample itineraries might give you some inspiration. Each itinerary involves basing yourself in one place and visiting nearby places by bus or train over a few days.
The itineraries keep it simple so you won't have to manage connecting buses or spend your entire time travelling.
1. Moreton-in-Marsh
The biggest benefit of basing yourself in Moreton-in-Marsh is that it's on a direct train line from London, so it's an easy place for a Cotswold weekend break, as many bus services stop by 6pm so aren't much use if you're heading off after work. Moreton is a traditional market town in the Evenlode Valley with plenty of charm and a good selection of places to stay and eat.
From Moreton you can reach some of the Cotswolds' best-known towns by bus. Catch the 1/2 bus to Broadway (25 minutes) where you can walk up to the Broadway Tower, or carry along on the same line to Chipping Campden (45 minutes). You can also take the 801 bus to Stow-on-the-Wold (15 minutes) or Bourton-on-the-Water (30 minutes). Though if you are visiting at the weekend, the 1/2 doesn't run on Sundays but the 801 has three services on Sundays in summer.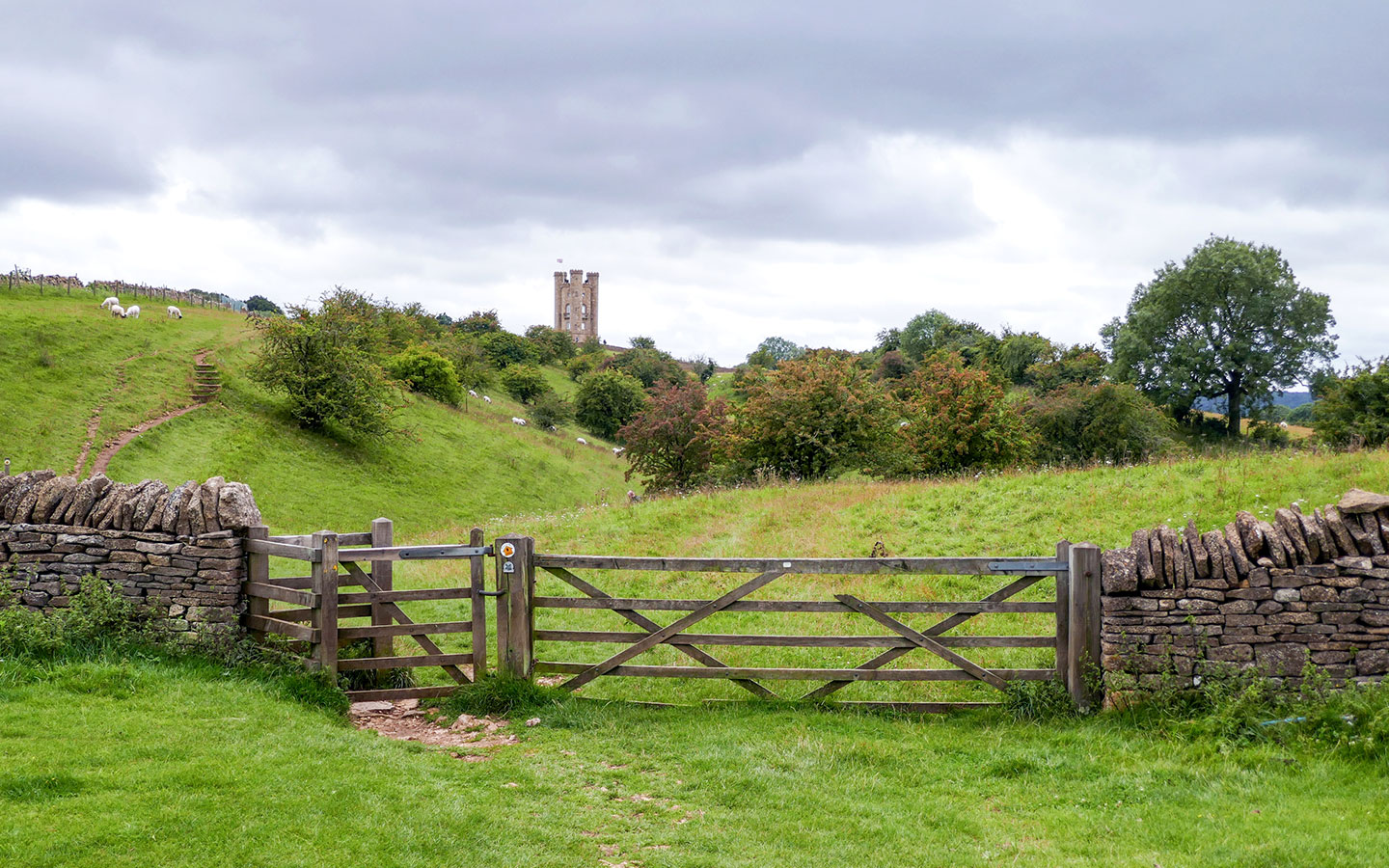 2. Cheltenham
The Regency town of Cheltenham lies to the west of the Cotswolds, with good train connections to London, Birmingham and Bristol. It's also linked to many towns in the central and northern Cotswolds by bus. The 801 runs northeast to Bourton-on-the-Water (45 minutes), Stow-on-the-Wold (55 minutes) and Moreton-in-Marsh (70 minutes), with around nine services a day.
The W connects Cheltenham with Winchcombe (35 minutes), as does the less-frequent 606, which carries on to Broadway (1 hour 35 minutes) and Chipping Campden (2 hours). You can also reach Painswick using the 66 bus (40 minutes) or head to Cirencester on the 51 (40 minutes). Alternatively, you could catch the train to Stroud where it's a seven-mile walk along the canal to Stonehouse, where you can pick up a return train to Cheltenham.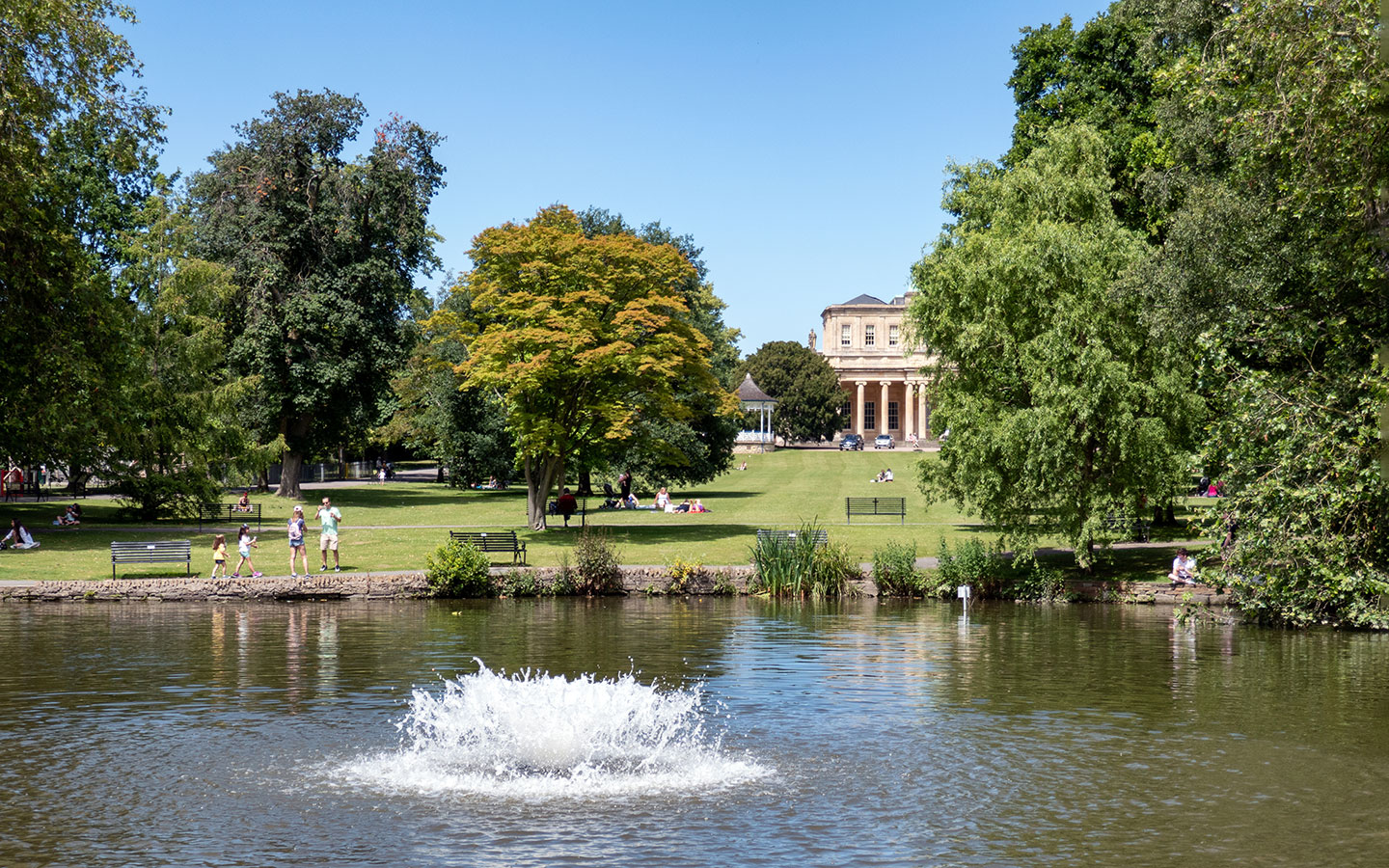 3. Cirencester
The 'capital of the Cotswolds', Cirencester is a market town dating back to the Romans. Although it doesn't have a train line, it does have plenty of bus connections. You can reach Cirencester via trains to Swindon, Kemble, Gloucester or Cheltenham. Kemble is the closest, with the 882 bus connecting to trains from London and only taking 12 minutes to reach Cirencester.
From Cirencester you can head north on the 855 bus to visit Bibury (17 minutes), where Arlington Row is one of the Cotswolds' most photographed spots. You can also head south on the 882 bus to visit the town of Tetbury (35 minutes), or take the 93 bus south to Malmesbury (1 hour), which is surrounded by the River Avon and known as the 'Queen of Hilltop Towns'.
4. Bourton-on-the-Water
Bourton-on-the-Water is one of the most famous villages in the Cotswolds – and one of the busiest. Even off-season its riverside gets packed by day-trippers, but using it as a base means you can have it almost to yourself in the early mornings and evenings.
The easiest way to reach Bourton by public transport is via the train to Cheltenham or Kingham. From Cheltenham the 801 bus takes 45 minutes to reach Bourton. Or the 802 connects with trains from London at Kingham and will take you to Bourton in just under an hour.
From Bourton it's a lovely 1.5-mile walk along the River Windrush to Lower Slaughter, where you can do a short diversion to neighbouring Upper Slaughter, and on to Stow-on-the-Wold. Then it's only 10 minutes from Stow back to Bourton on the 801 bus. You can also easily reach Northleach (12 minutes) on the 801 bus or visit the foodie hub of Kingham (55 minutes) on the 802.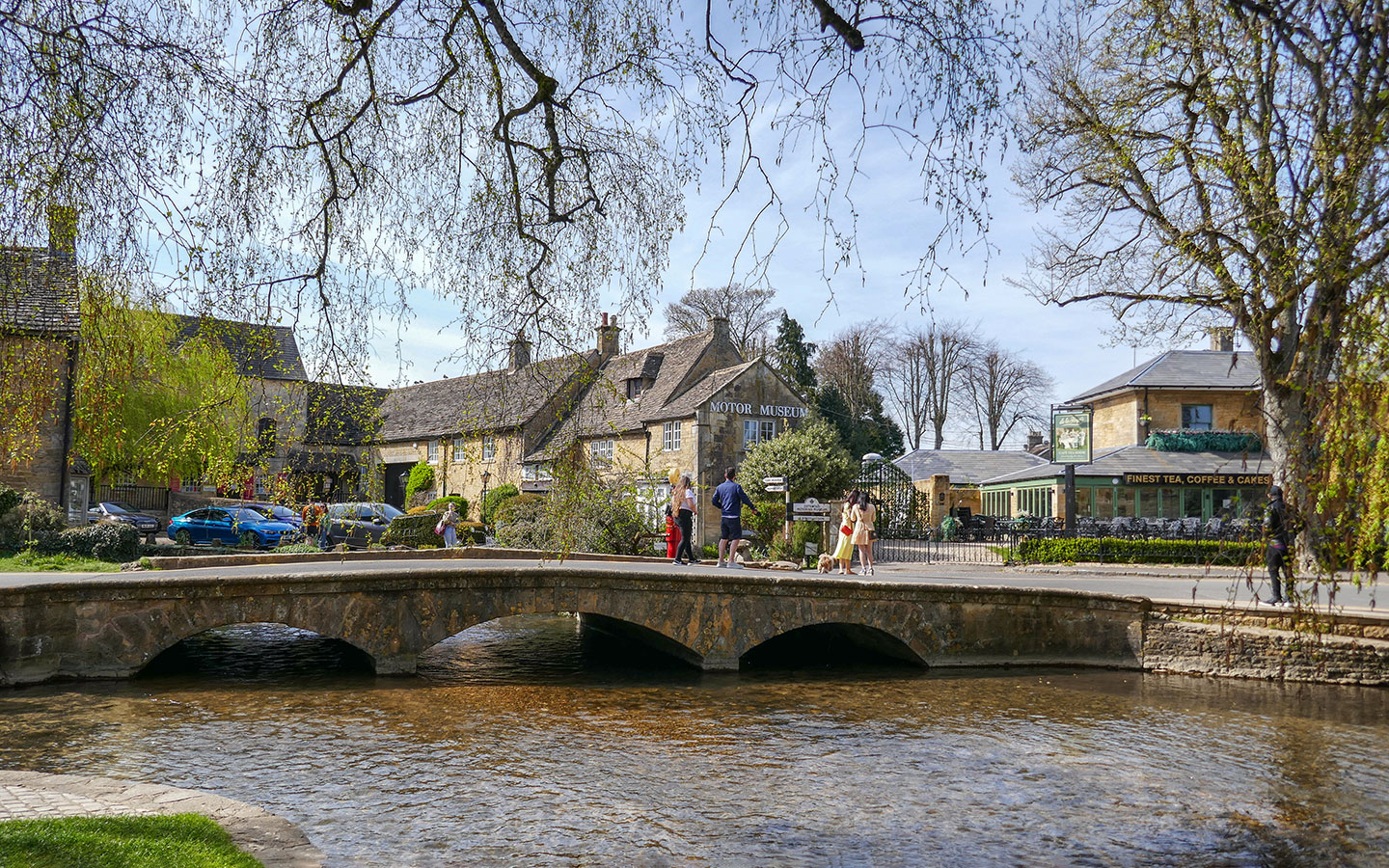 5. Oxford
You could easily spend a few days in the 'city of dreaming spires' and not run out of things to do. But as well as having colleges, museums and gardens to visit, Oxford is also a good base to explore the eastern Cotswolds. And just outside the city is grand Blenheim Palace – easy to reach on the S3/7 buses (50 minutes), and you get a 30% discount on entry if you arrive by bus.
The S3 bus carries on past Blenheim to connect Oxford with Charlbury (1 hour) and Chipping Norton (70 minutes). Or you can take the 833 bus to the medieval town of Burford (50 minutes), which calls at Northleach (65 minutes) on its way to Cheltenham. The train line from Oxford also makes it easy to visit Charlbury, Kingham and Moreton-in-Marsh.
Cotswold tours
If you're limited on time or want to make things really easy, there are also a range of guided tours that let you see some of the highlights of the Cotswolds in a day and include travel.
There are of Cotswolds tours departing from London* and most include similar stops – Bourton-on-the-Water, Bibury, Burford and Stow-on-the-Wold – but some also visit Oxford* and/or Stratford-upon-Avon.* There are also some tours starting in the Cotswolds, which cuts down on time on the bus, with one from Moreton-in-Marsh* and another from Oxford.*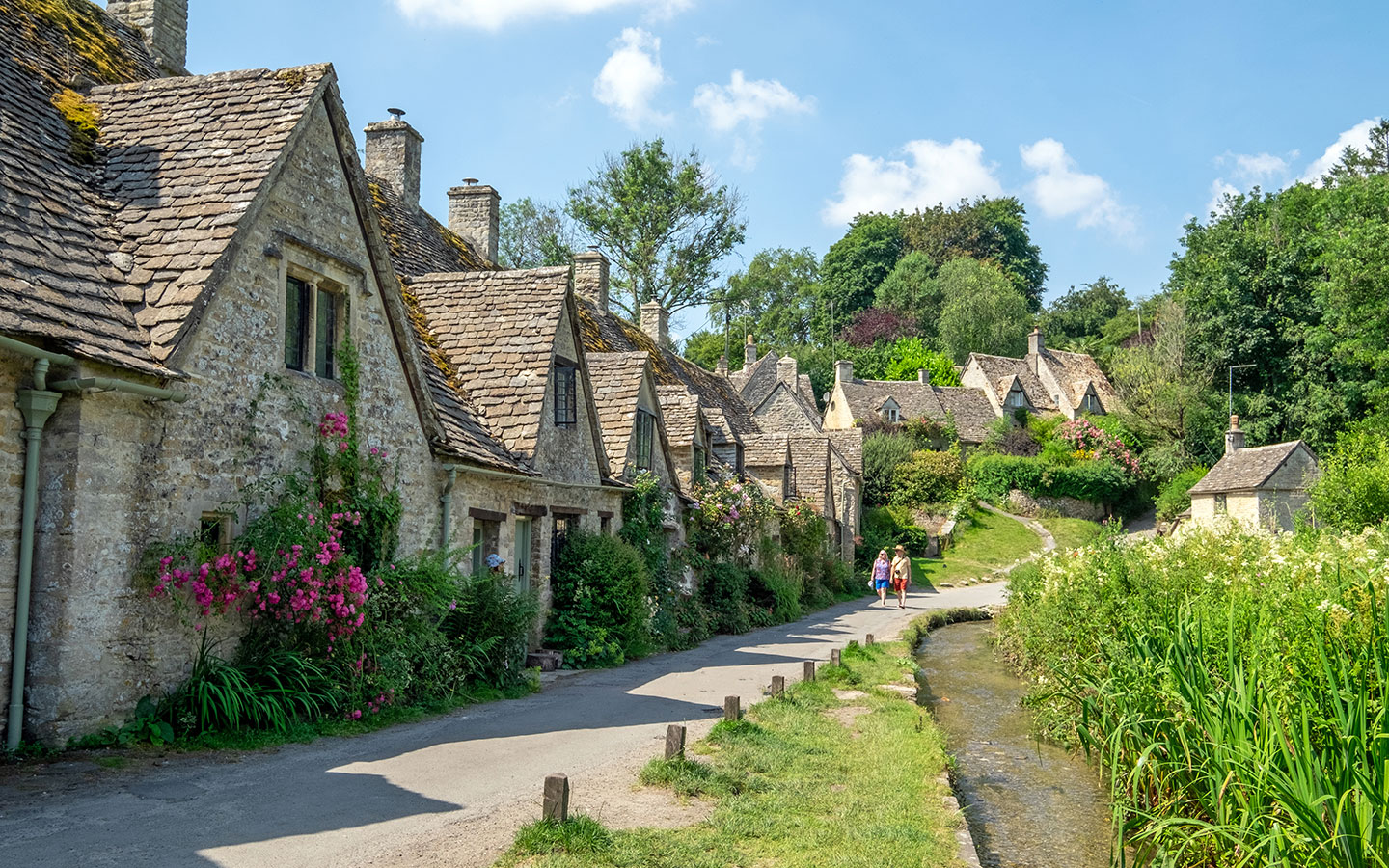 Save for later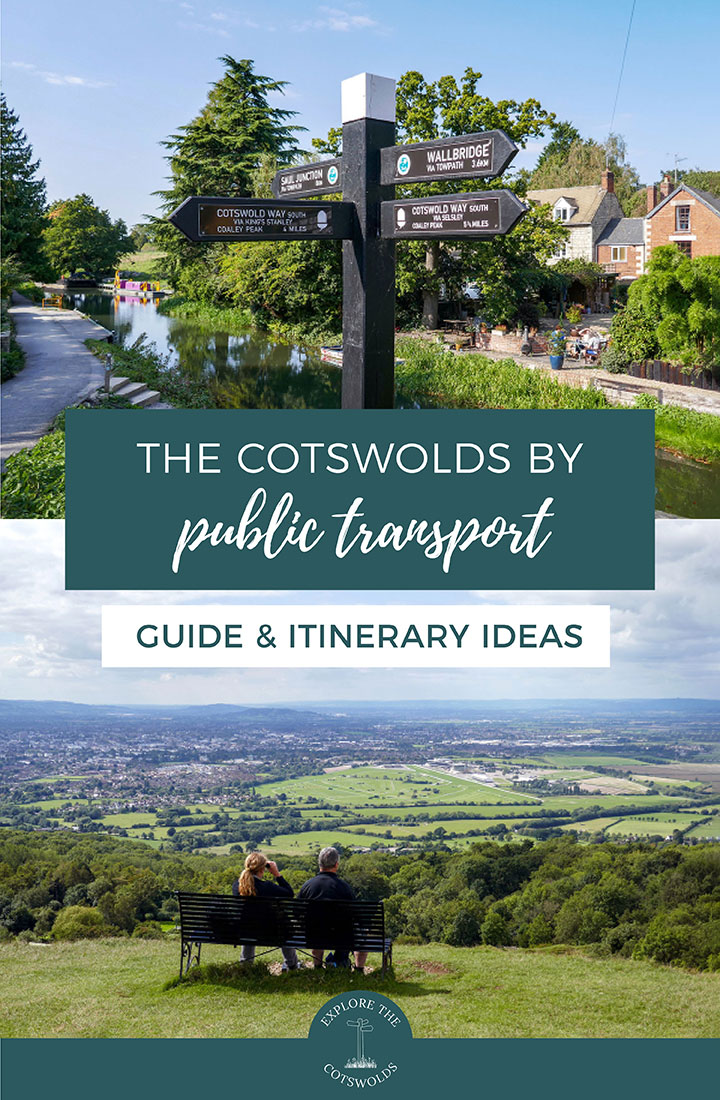 * This post contains affiliate links – find out more.