With a mission to bring the story of England's history to life, English Heritage is responsible for over 480,800 objects and 400 properties across the country. Their historic buildings, monuments and sites date all the way from 3900 BC to the 1960s – and include 15 sites in the Cotswolds for you to explore, ranging from Neolithic burial mounds to Roman villas and ruined abbeys.
This post gives you a rundown of all the English Heritage sites in the Cotswolds and nearby, with details of what to see and where they are, plus how to get free entry to all 400 sites as a member.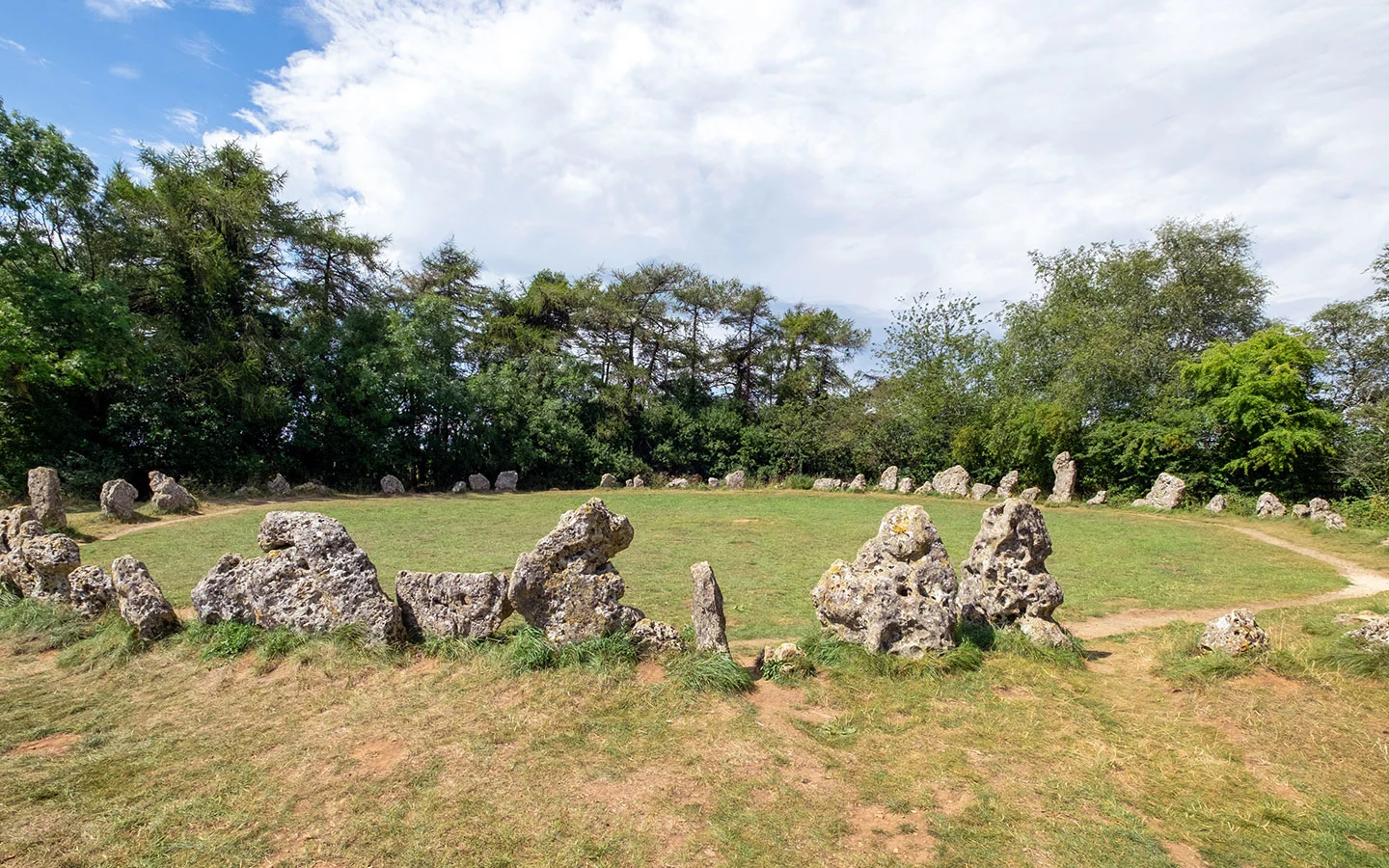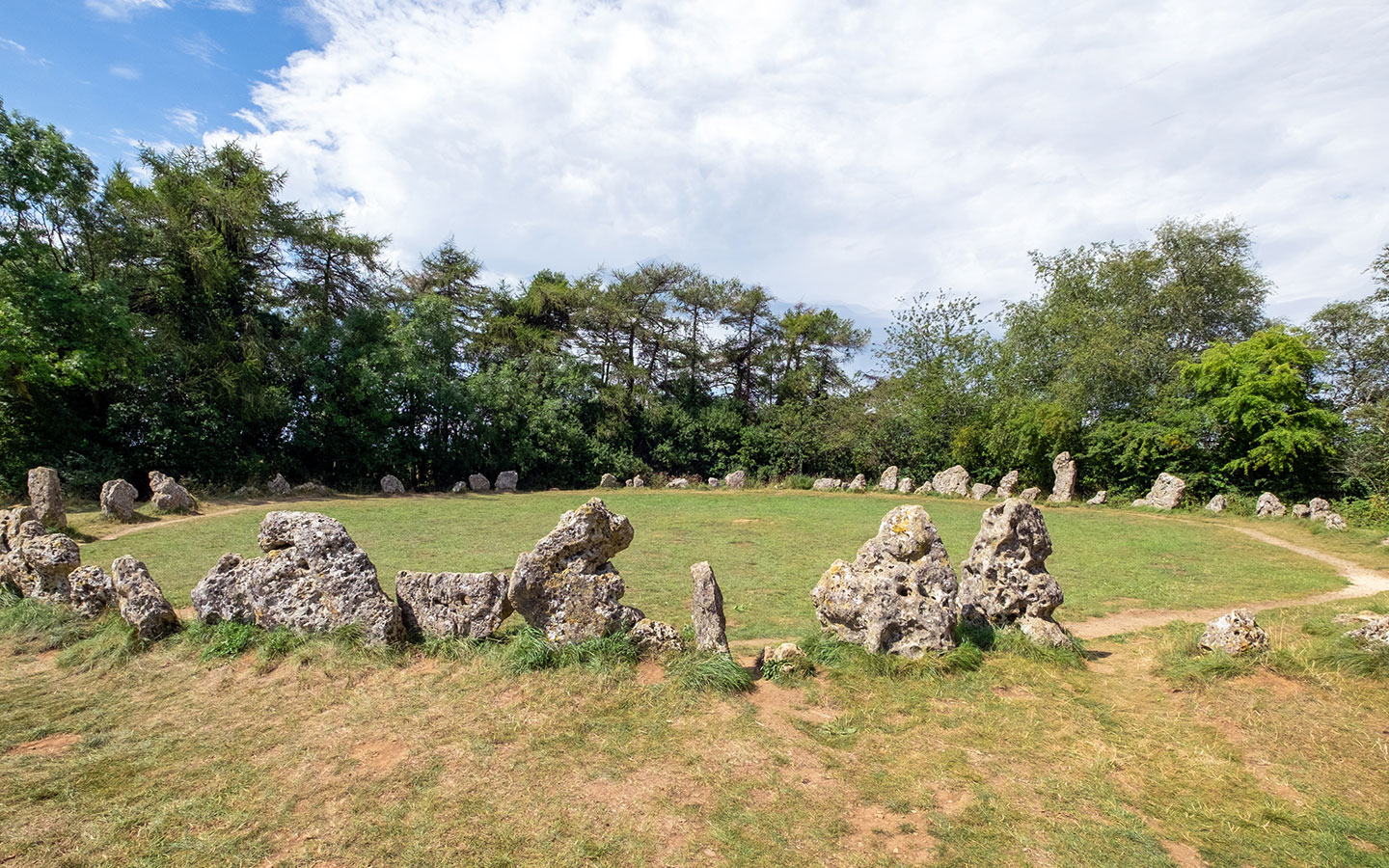 English Heritage sites in the Cotswolds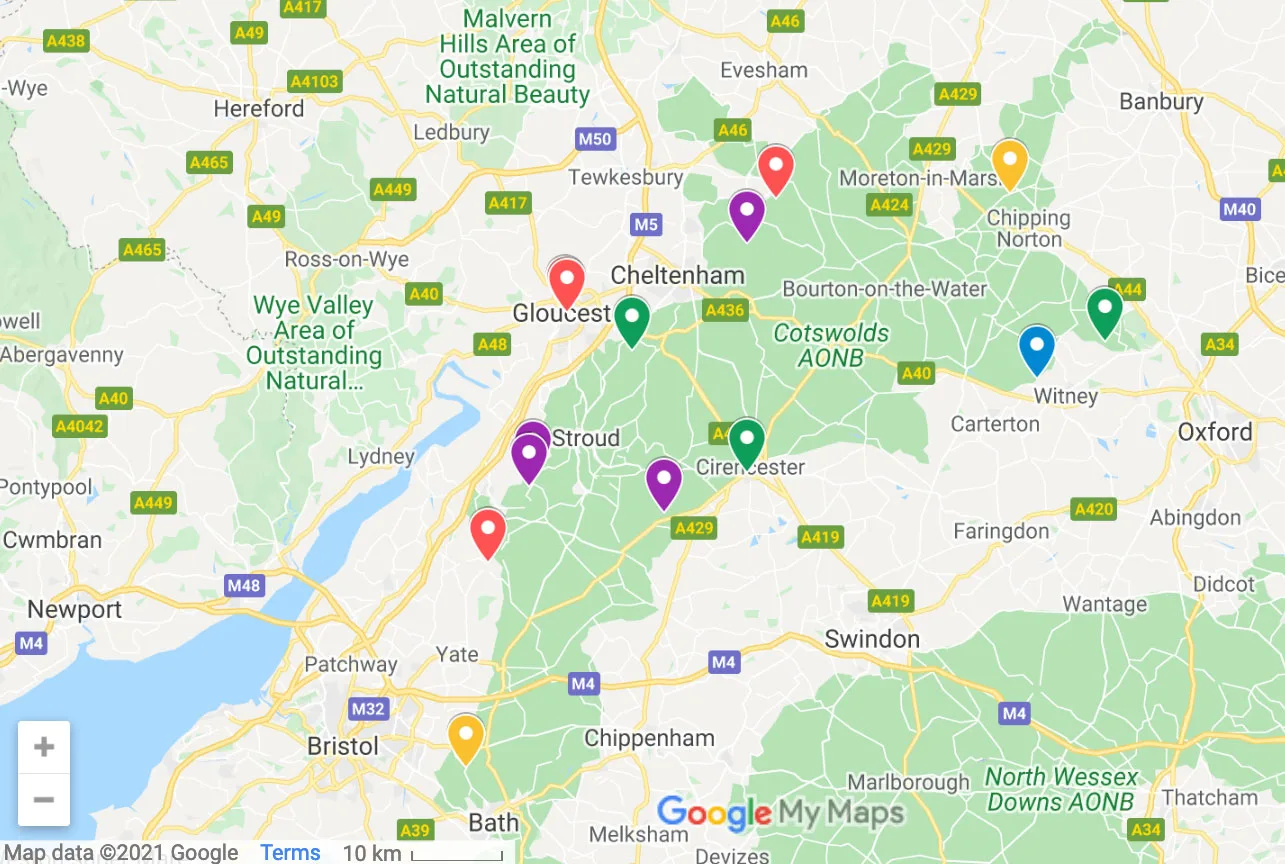 Long barrows and burial mounds
Belas Knap Long Barrow
Long barrows are earth or drystone mounds which were built in the Early and Middle Neolithic periods, around 3400–2400 BC. They were used as tombs for communal burials, built as long thin mounds with a ditch on each side. Because of their age and being made from earth they're now fairly rare, with only around 500 remaining in England – including four in the Cotswolds.
Belas Knap Long Barrow lies south of Winchcombe along the Cotswold Way. It was built around 3000 BC, with 31 Bronze Age skeletons uncovered when it was excavated in the 19th century. Its mound is in tact and you can see into the chambers. But what makes it unusual is the false entrance built at the front – the real entrances were hidden on the sides to deter grave robbers.
Free entry. Address: Winchcombe, Gloucestershire GL54 5AL
Rodmarton Long Barrow
Also known as Windmill Tump Long Barrow, Rodmarton Long Barrow is an early Neolithic tomb with a false entrance. Roman pottery and coins of Emperor Claudius Gothicus (who reigned from AD 168–70) were found inside, which show it was in use beyond the Neolithic period.
Free entry. Oathill Lane, Rodmarton, Cirencester, Gloucestershire GL7 6PU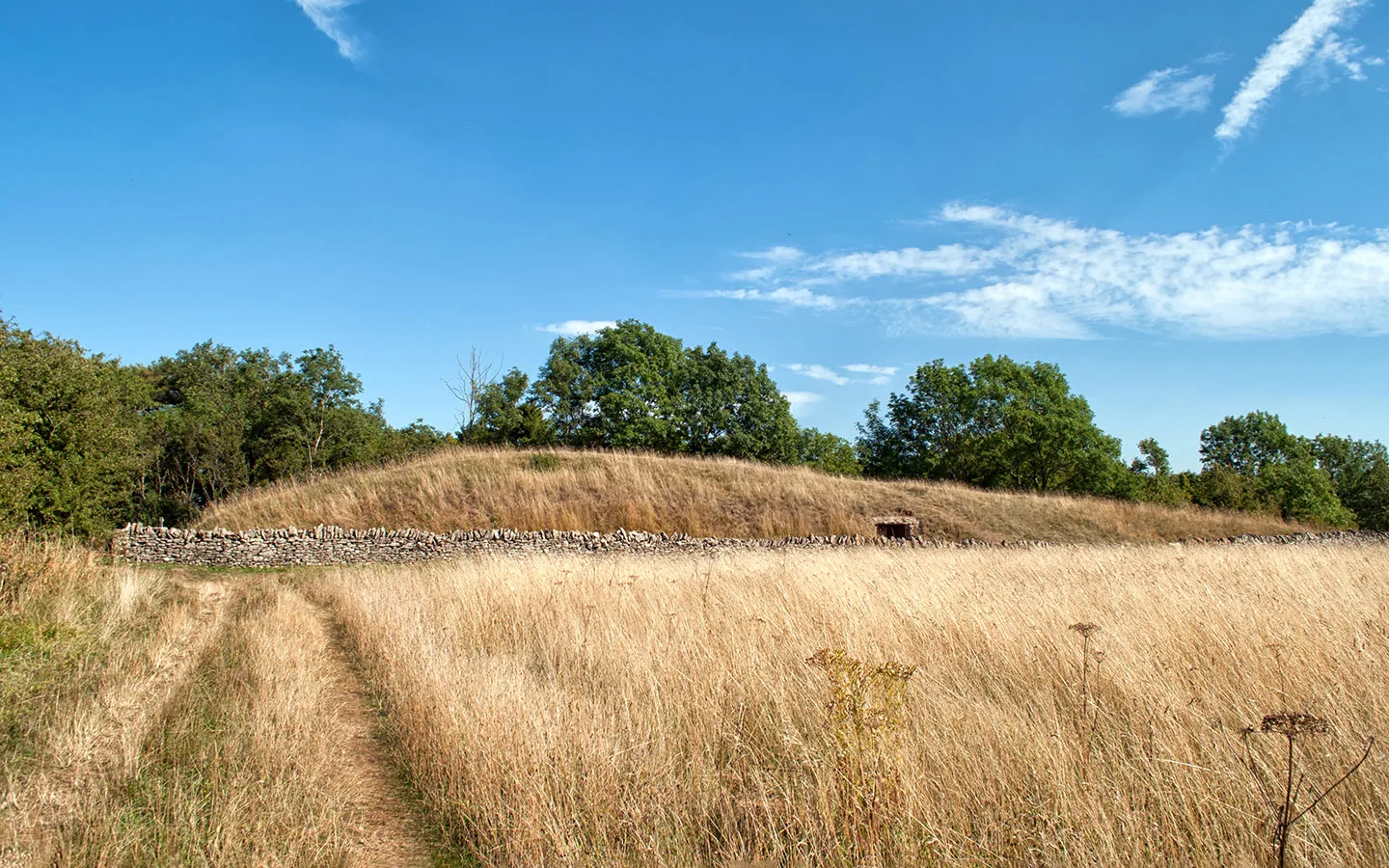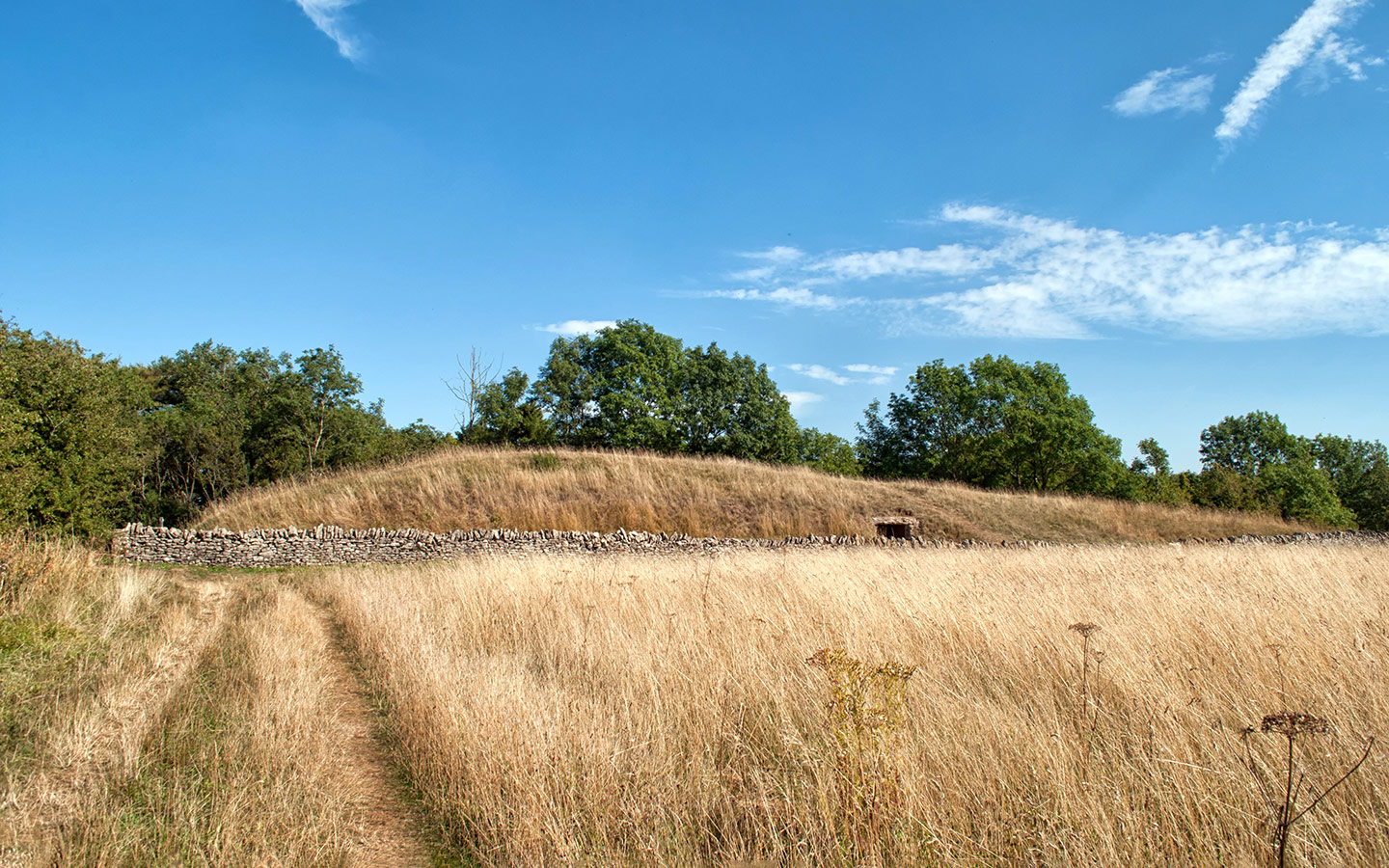 Hetty Pegler's Tump
Located just north of Uley, Uley Long Barrow is better known as Hetty Pegler's Tump (tump being an old word for a mound) after Hester Pegler who owned the land in the 17th century. This long barrow is 5000 years old and was excavated in the 1850s, uncovering 15 to 20 skeletons as well as coins and pottery left in there when it was previously opened by the Romans.
Free entry. Address: Coaley, Dursley, Gloucestershire GL11 5BH
Nympsfield Long Barrow
A mile from Hetty Peglar's Tump is another Neolithic burial mound – Nympsfield Long Barrow. It is located next to Coaley Peak and is on another section of the Cotswold Way, with a picnic area and panoramic views over the Severn Valley. The barrow's mound has been removed so you can see the shape of the chambers, where Neolithic pottery and skeletons were uncovered.
Free entry. Address: Coaley Peak, Dursley, Gloucestershire GL11 5AU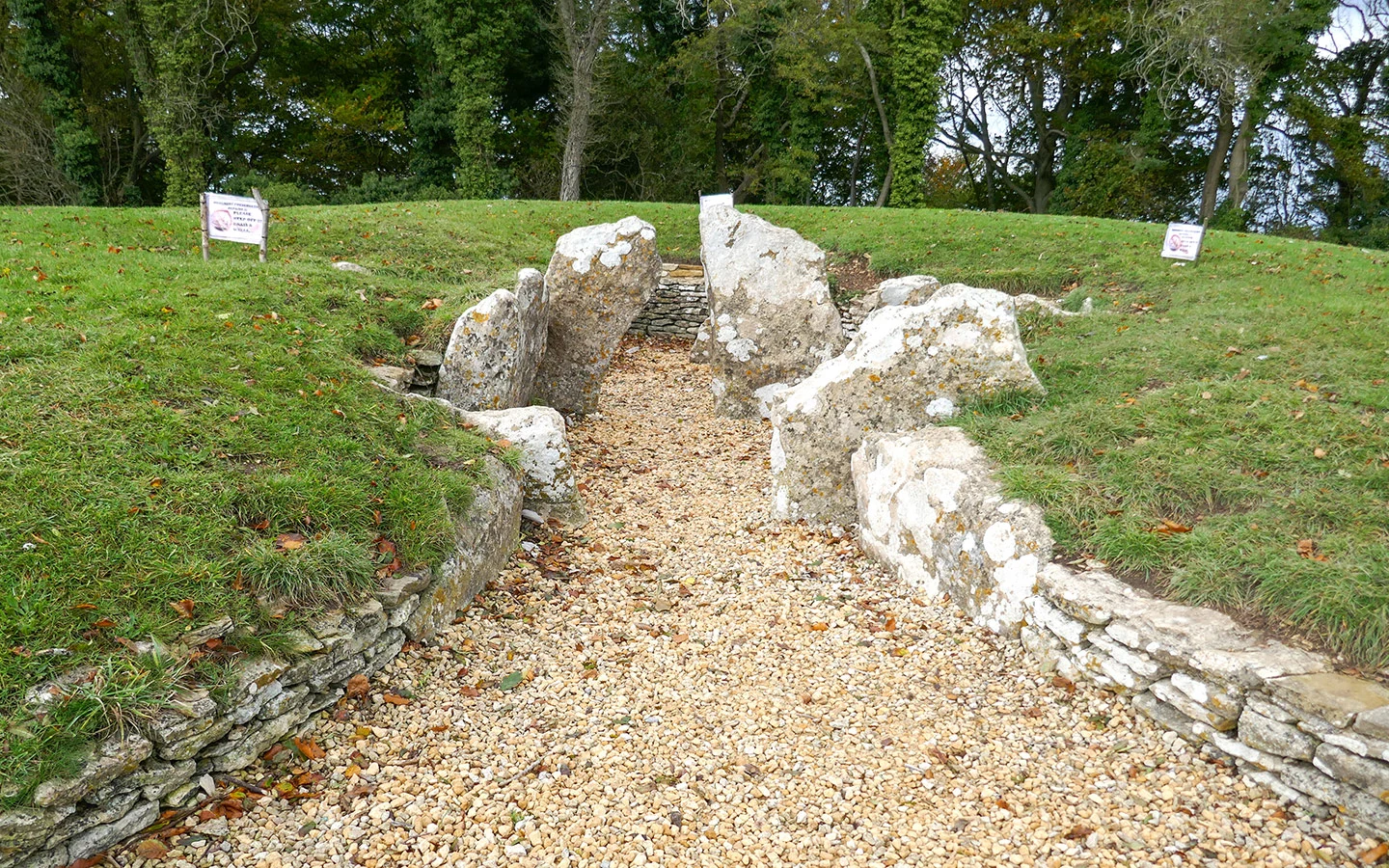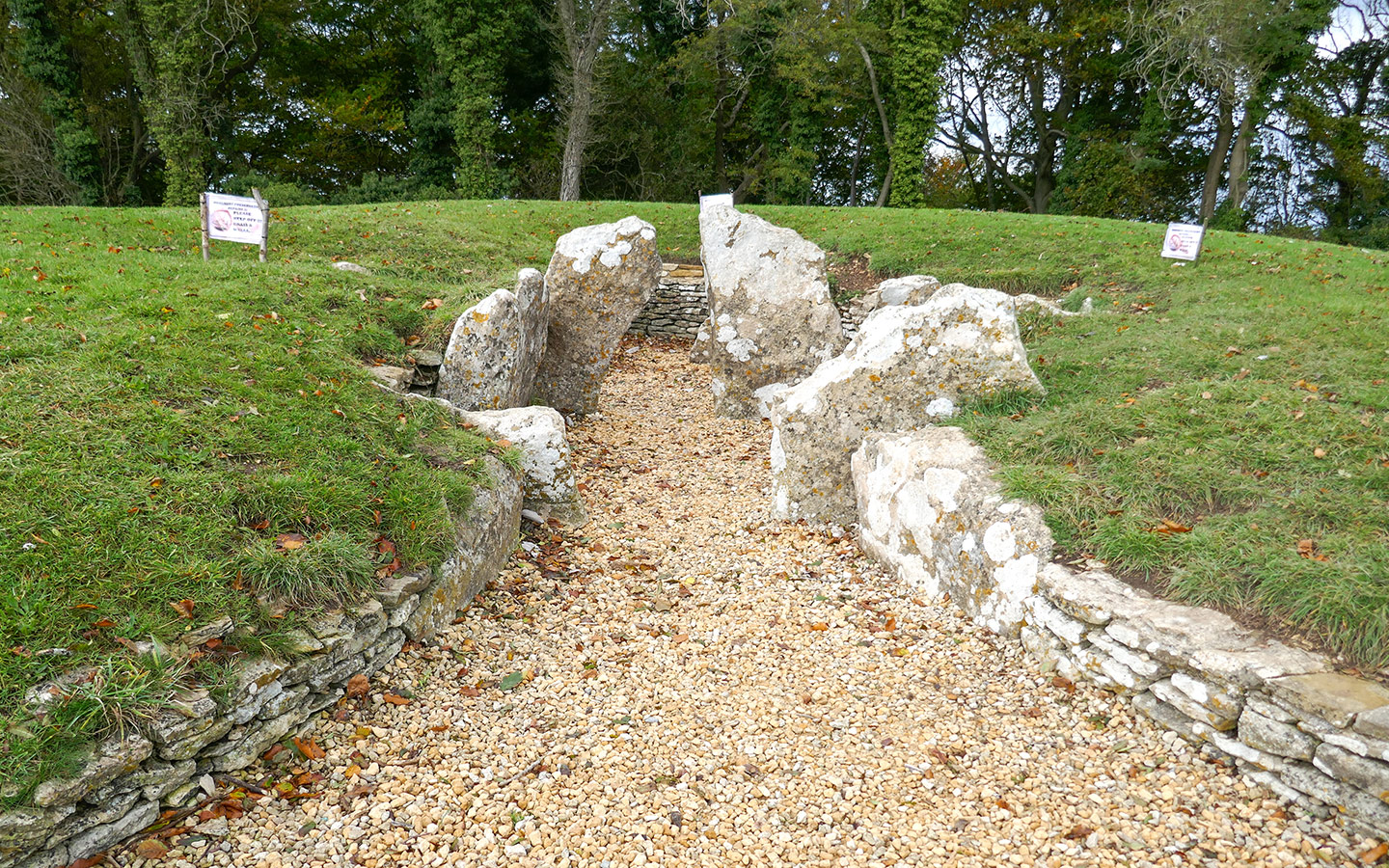 Roman remains
Cirencester Amphitheatre
Originally known as Corinium Dobunnorum, Cirencester was settled by the Romans in the second century. It was a thriving settlement – the second largest town in England after London – with a prime position on three main Roman roads. The town was home to a theatre, basilica and forum to cater to its 10,000–20,000 residents. But most impressive was its amphitheatre.
The amphitheatre was built just outside the town walls and could hold 8000 spectators, who would come to watch events like gladiatorial contests and executions. Then later in the 18th century it was used for bull-baiting, giving it the nickname the 'Bull Ring'. Today all that's left are the earth mounds showing where the original seating banks were, giving you an idea of its scale.
Free entry. Address: Cotswold Avenue, Cirencester, Gloucestershire GL7 1XW
North Leigh Roman Villa
Set on the banks of the River Evenlode, North Leigh Roman Villa was a 'courtyard villa' – an architectural style with buildings on three sides and a gate on the fourth, all set around a central courtyard. It was one of Roman Britain's larger villas, with four bath suites, 11 rooms and 16 mosaic floors – with an almost complete mosaic floor from the 3rd century still remaining.
Free entry. Address: North Leigh, Witney, Oxfordshire OX29 6PZ
Great Witcombe Roman Villa
Great Witcombe Villa was once one of the largest Roman houses in Britain and made up part of a grand country estate. It's though to have been built around 250 AD, and although much of it has been destroyed over the years, there are still the remains of the original bathhouse as well as sections of mosaic pavements featuring sea creatures which show how opulent it once was.
Free entry. Address: Brockworth, Gloucestershire GL3 4TW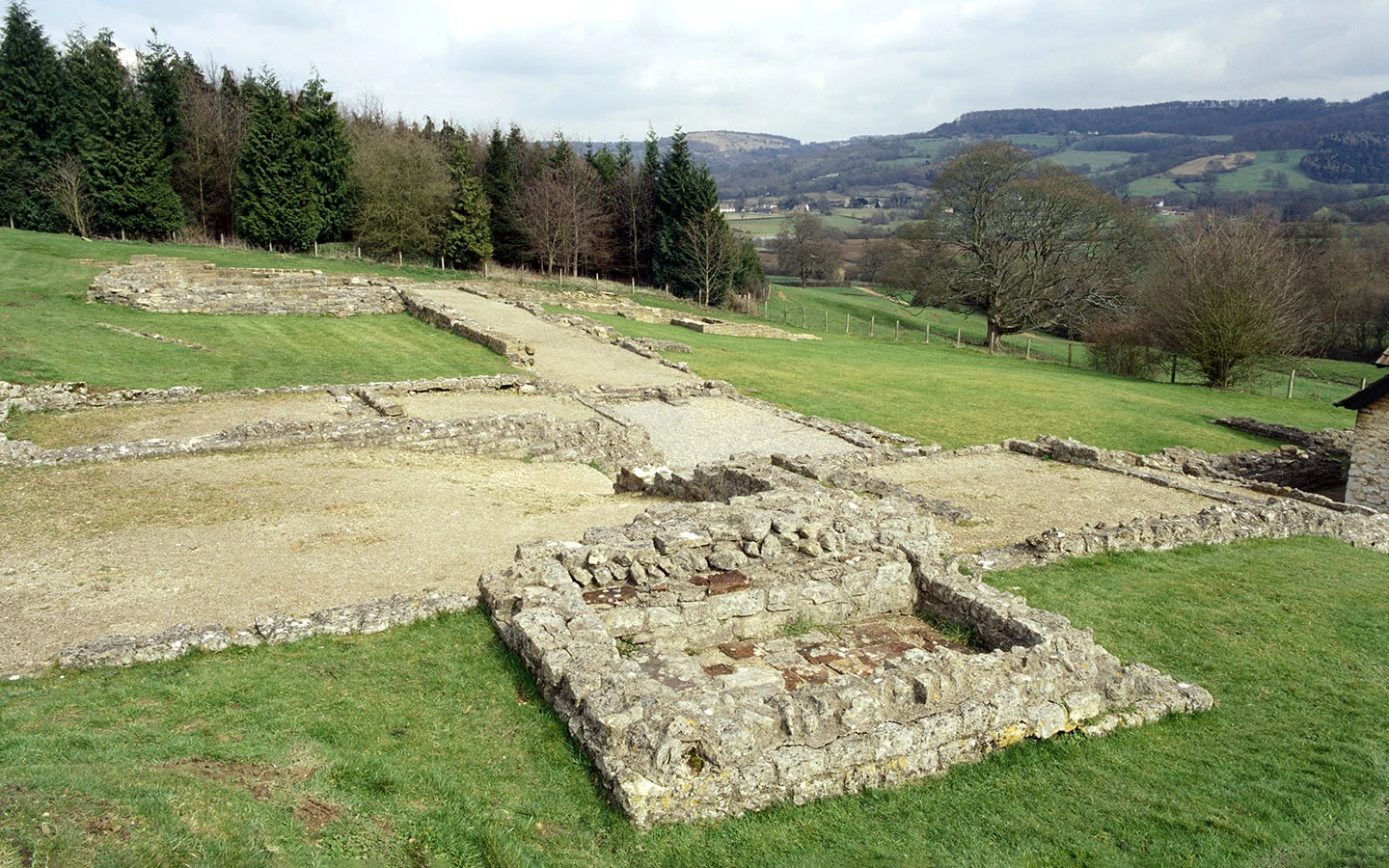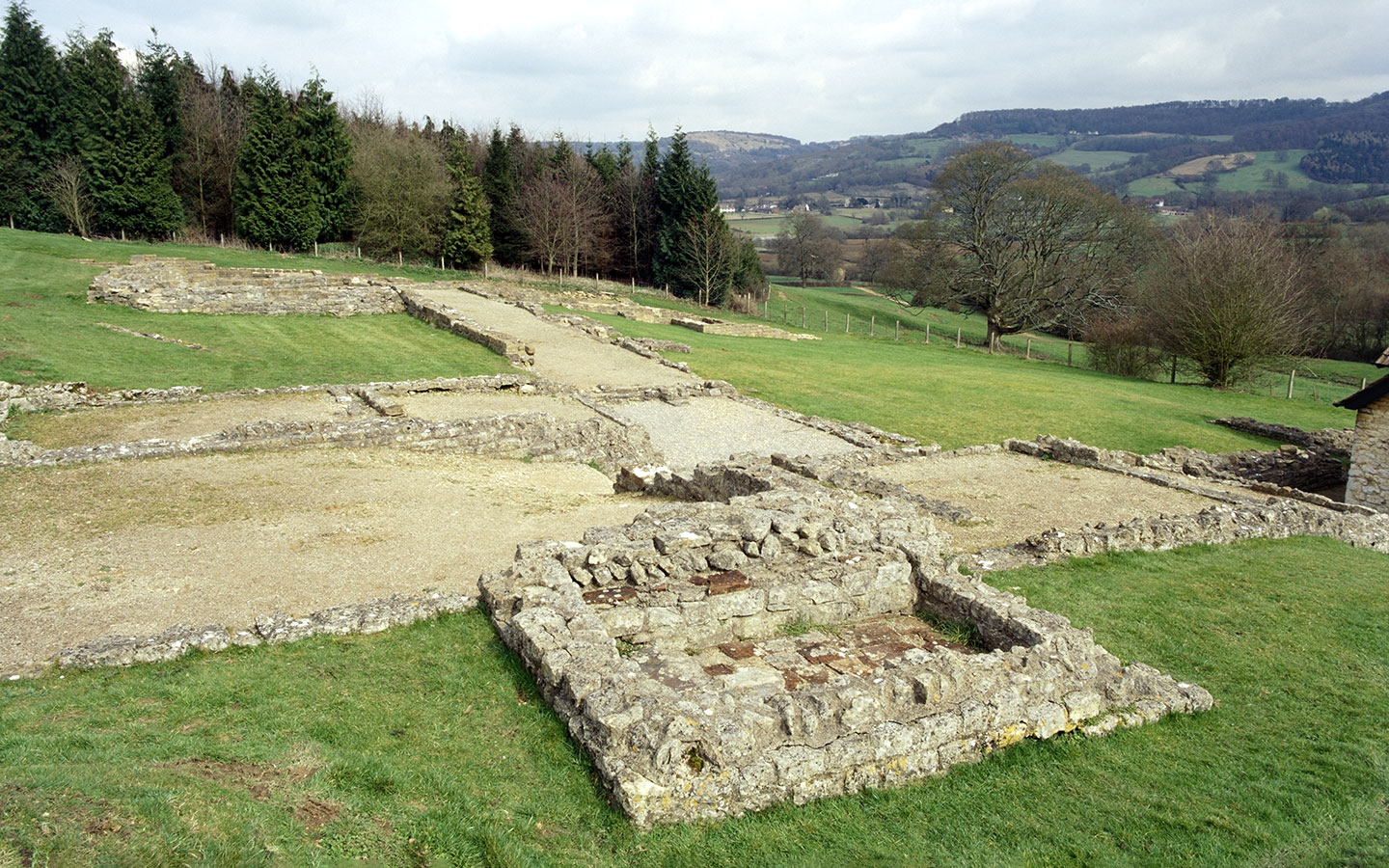 Churches and abbeys
Blackfriars Priory
Gloucester's Blackfriars Priory is one of the country's most complete surviving Dominican priories. It was founded in 1239 to house 40 friars, and was built using wooden roof beams harvested from royal forests. Later it was covered into a mansion and a cloth factory by a local alderman, but it has now been restored and is used as a venue for weddings and events.
Private tours only. Address: Ladybellegate Street, Gloucester GL1 2HN
Greyfriars
Just down the road from Blackfriars, this ruined friary and church was built in 1231 for Franciscan monks, nicknamed 'greyfriars' because of their grey habits. But it was damaged in the siege of Gloucester in 1643 and now only the ruins of the nave and north aisle survive.
Free entry. Address: Greyfriars Walk, Gloucester GL1 2EZ
Bradford on Avon Tithe Barn
This 14th-century stone barn is one of England's largest medieval barns. It was built to serve a manor farm owned by Shaftesbury Abbey nunnery in Dorset before being confiscated during Henry VIII's Dissolution of the Monasteries. It was used as a farm building until 1914 then later taken over by English Heritage and restored, and still has its impressive original roof.
Free entry. Address: Pound Lane, Bradford on Avon, Wiltshire BA15 1LF
Kingswood Abbey Gatehouse
Originally the site of an important Cistersian Abbey, all that's left now is this 15th-century gatehouse. With an ornate carved window, the gatehouse straddles a road running through the village of Kingswood. You can view it from outside or pick up a key to see the interiors.
Free entry. Address: Abbey Street, Kingswood, Wotton-Under-Edge, Gloucestershire GL12 8RA
Hailes Abbey
Set in tranquil countryside along the Cotswold Way, Hailes Abbey was founded by the Earl of Cornwall in 1246 and became one of the most renowned shrines in medieval England. Pilgrims came to see the Holy Blood of Hailes – allegedly a vial of Christ's blood (though Henry VIII's commissioners later decided it was actually duck's blood). And although the abbey is now in ruins, a museum shows you how lavish it would've been, and tells stories of misbehaving monks.
Entry £7.70 adults/£6.80 concessions/£4 under 17s. Address: Hailes, Gloucestershire GL54 5PB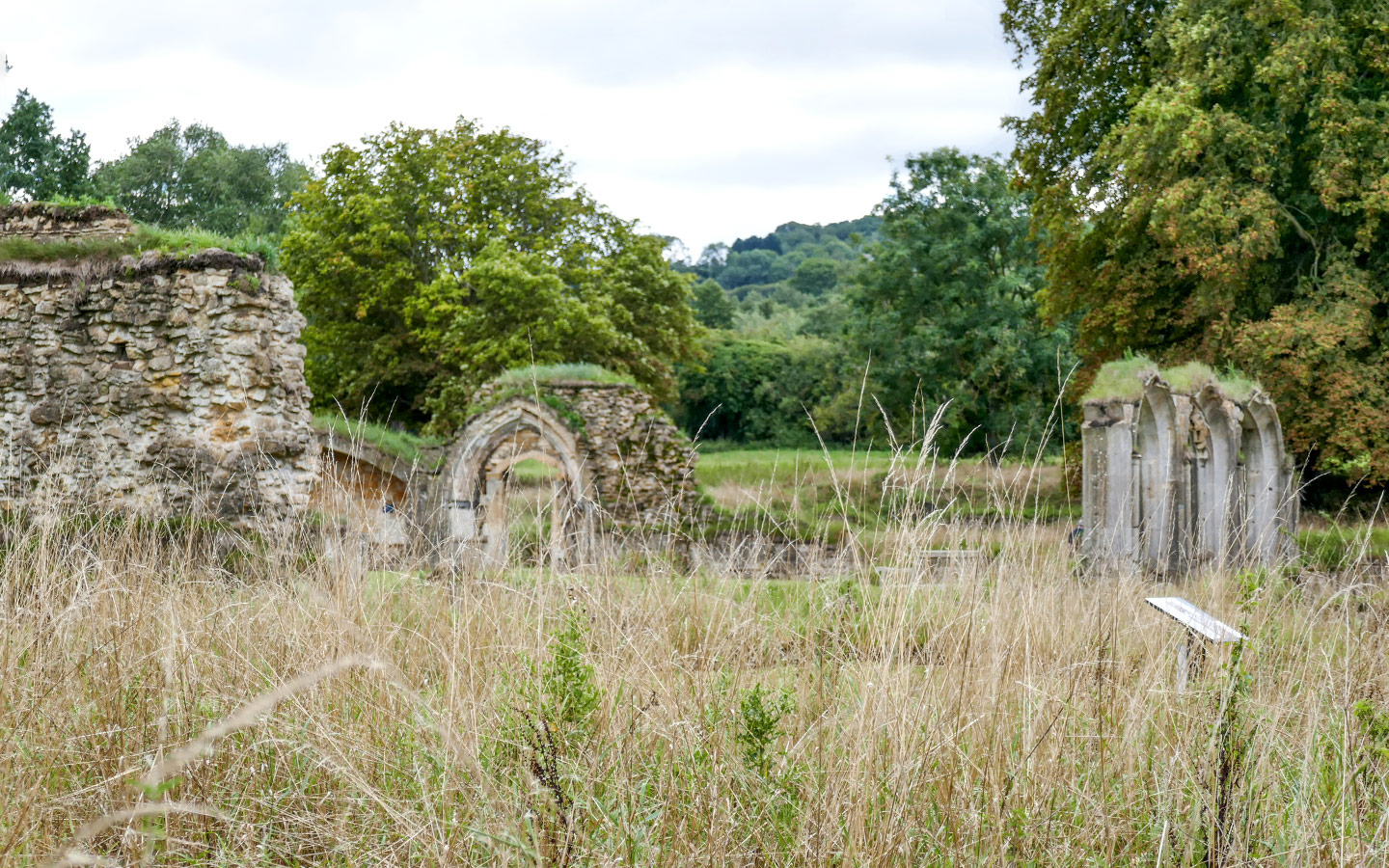 Castles and country houses
Minster Lovell Hall and Dovecote
This grand manor house along the banks of the River Windrush was built in the 1430s for William, Baron of Lovell and Holland, who was one of the richest men in England at the time. But by the 18th century it had been abandoned, with most of the stone taken away to use in other buildings, leaving Minster Lovell Hall a picturesque ruin with only the original dovecote in tact.
Free entry. Address: Minster Lovell, Oxfordshire OX29 0RR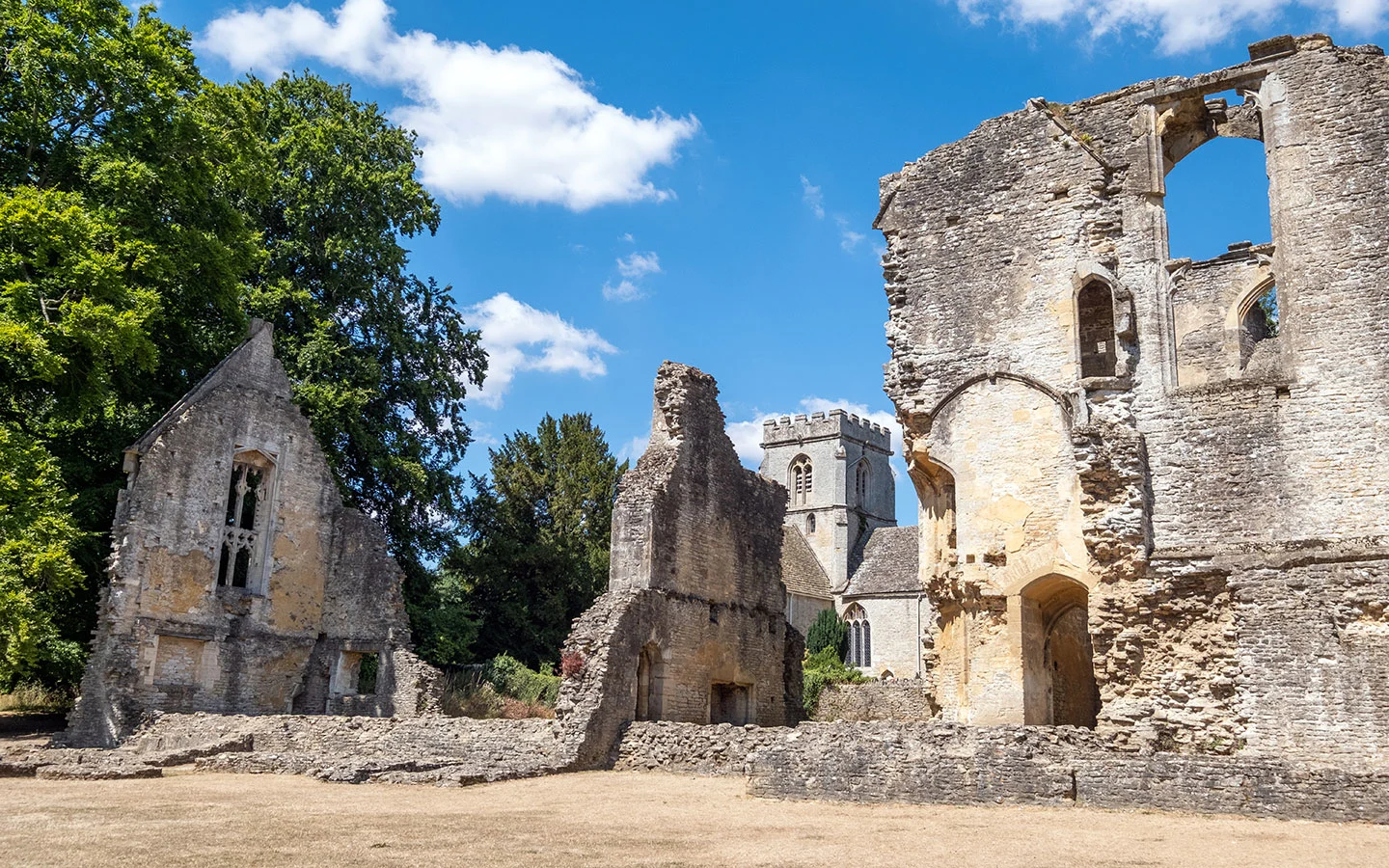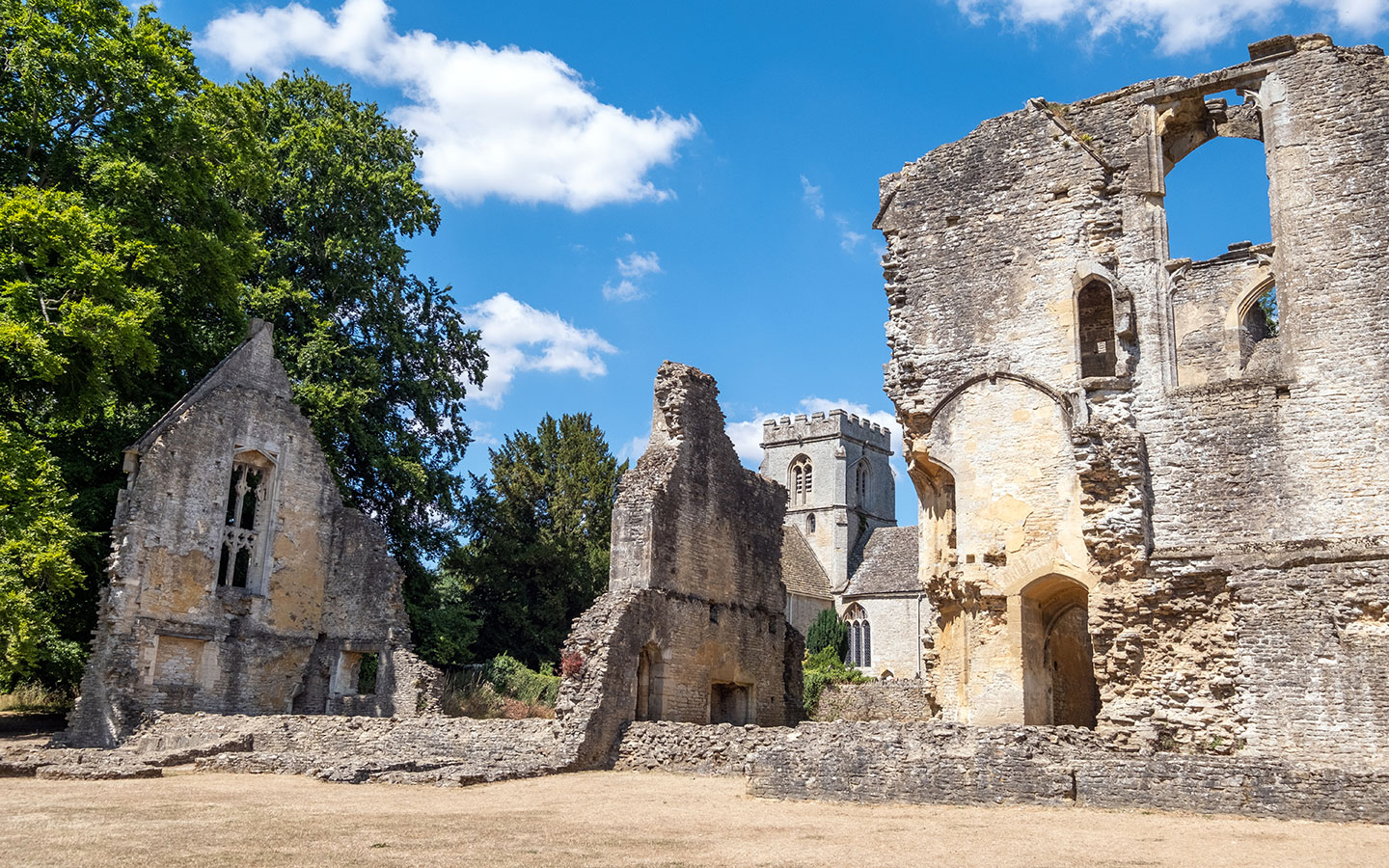 Monuments
Sir Bevil Grenville's Monument
Located on the Cotswold Way and set on the edge of Lansdown Hill just north of Bath, this 18th-century monument commemorates the heroic death of Royalist commander Sir Bevil Grenville in 1643 who fought with his Cornish pikeman at the Battle of Lansdown.
Free entry. Address: Cotswold Way, Bath BA1 9DD
The Rollright Stones
These stone monuments date from the Neolithic and Bronze Age, with three different sites from different time periods. Oldest are the Whispering Knights, a dolman burial chamber which looks like a giant doorway. Next is the King's Men stone circle, which is a sacred site for pagans said to be on ley lines harnessing the Earth's energy. And finally there's the single King Stone.
Entry by donation to the Rollright Trust of £1 adults/50p children. Address: Little Rollright, Chipping Norton, Oxfordshire OX7 5QB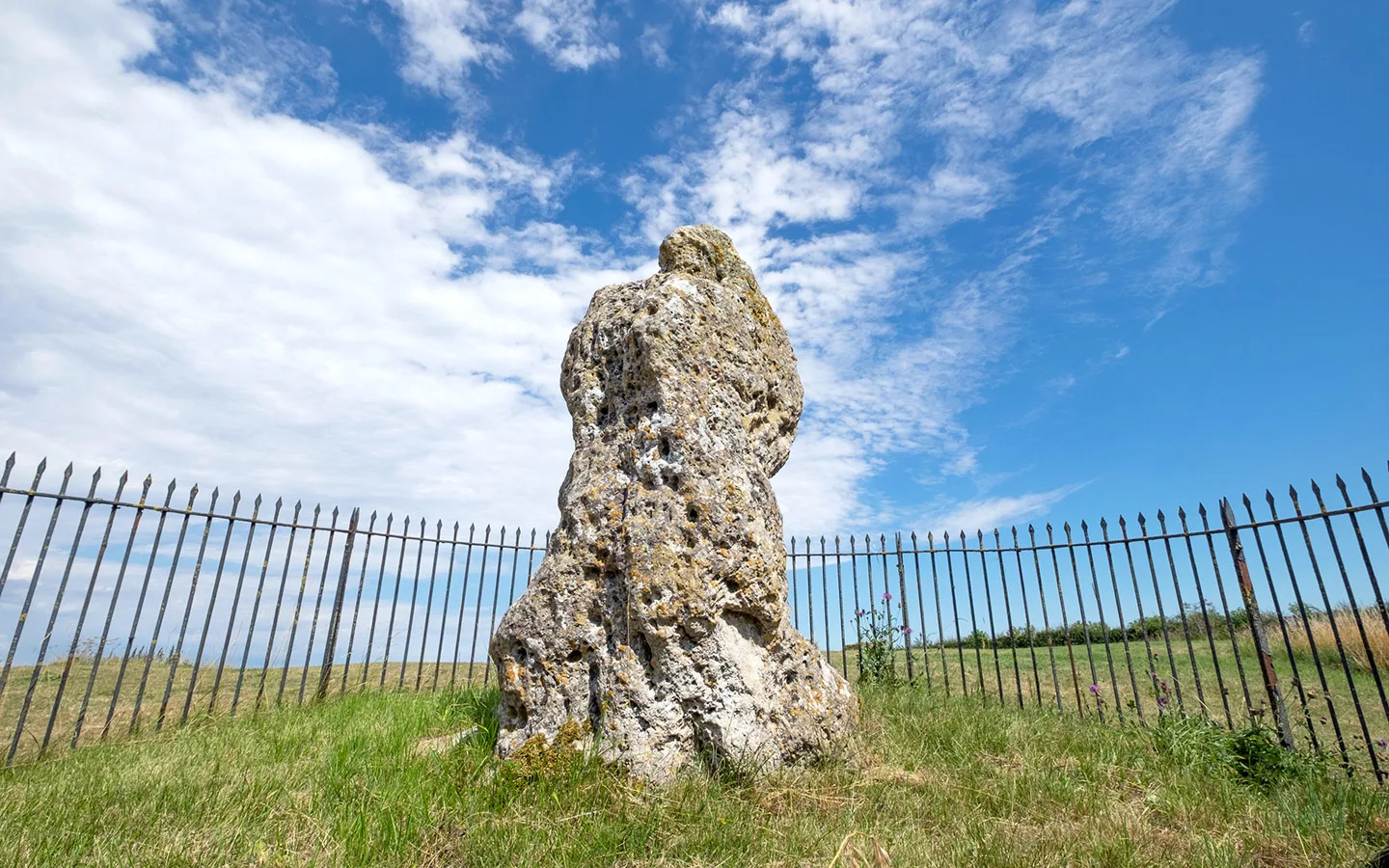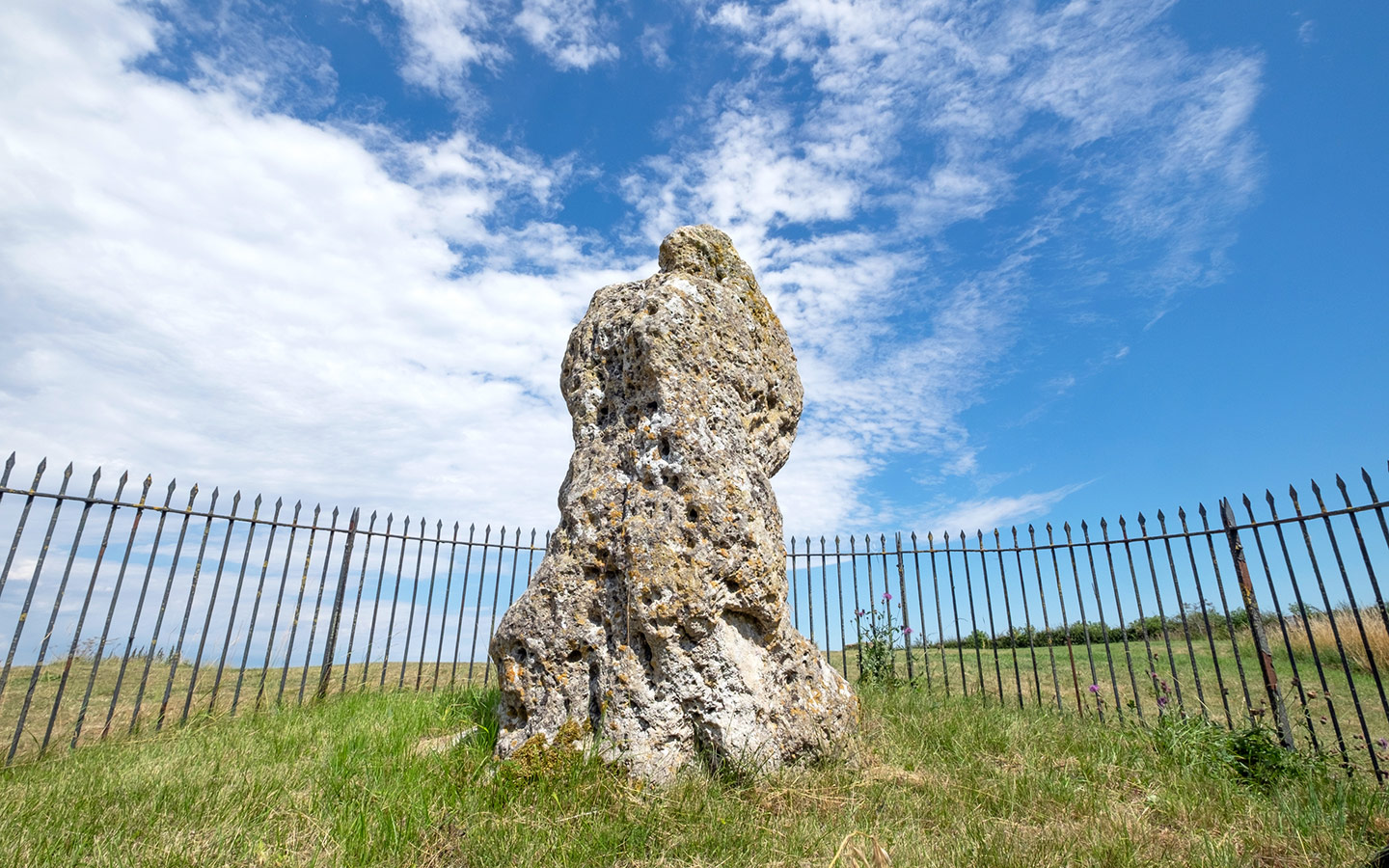 Further afield
If you don't mind travelling a bit further afield, there are several other English Heritage sites within easy reach of the Cotswolds which are well worth making a day trip to visit.
Kenilworth Castle
Medieval Kenilworth Castle was one of the country's most impressive castles, located 15 miles north of Stratford-upon-Avon. The first castle was built in 1120 but it was later home to Elizabeth I's love Robert Dudley, who converted it into a lavish palace to impress her. It was slighted after the Civil War and now lies in ruins, surrounded by beautiful Elizabethan gardens.
Entry £14.50 adults/£12.70 concessions/£8.60 under 17s. Address: Castle Green, Off Castle Road, Kenilworth, Warwickshire, CV8 1NG
Goodrich Castle
Goodrich is one of England's best preserved medieval castles, built in the 13th century to defend a crossing point over the River Wye, 24 miles west of Gloucester. It survived a two-month siege in the Civil War, with the Royalists battering it with a cannon called Roaring Meg that's on show inside. There are dungeons and towers to explore – as well as a few ghost stories.
Entry £10 adults/£8.60 concessions/£5.90 under 17s. Address: Castle Lane, Goodrich, Ross-on-Wye, Herefordshire HR9 6HY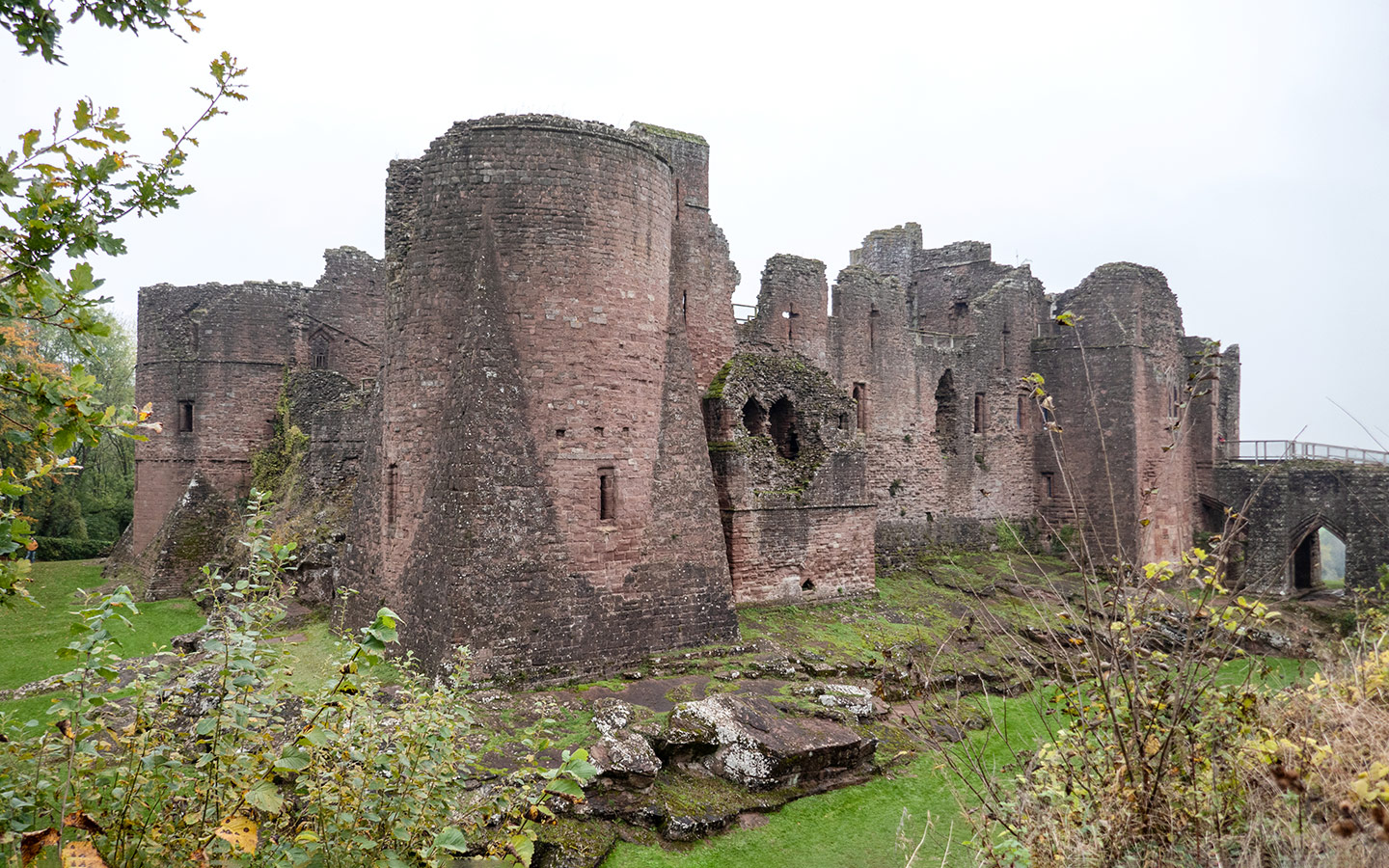 Stonehenge
One of the UK's most famous heritage sites, the stone circle of Stonehenge is 33 miles southeast of Bath and easily accessible on a day trip from the Cotswolds. Along with nearby Avebury this prehistoric ring of standing stones has been made a World Heritage Site. Stonehenge dates back to around 3000–2000 BC and has long been surrounded by mysteries and legends.
Entry £23.60 adults/£20.90 concessions/£14.50 under 17s. Address: Amesbury, Wiltshire SP4 7DE
Witley Court
Just north of the Cotswolds and 11 miles from Worcester, Witley Court was a grand country house surrounded by landscaped gardens. In the late 19th century it was at the heart of fashionable society, known for its elaborate balls and shooting parties. But in 1937 a fire broke out and tore through the house. With no insurance the contents were sold off and it was left as an atmospheric ruin, best known for its elaborate, Versailles-inspired Perseus and Andromeda fountain.
Entry £10 adults/£8.60 concessions/£5.90 under 17s. Address: Worcester Road, Great Witley, Worcestershire WR6 6JT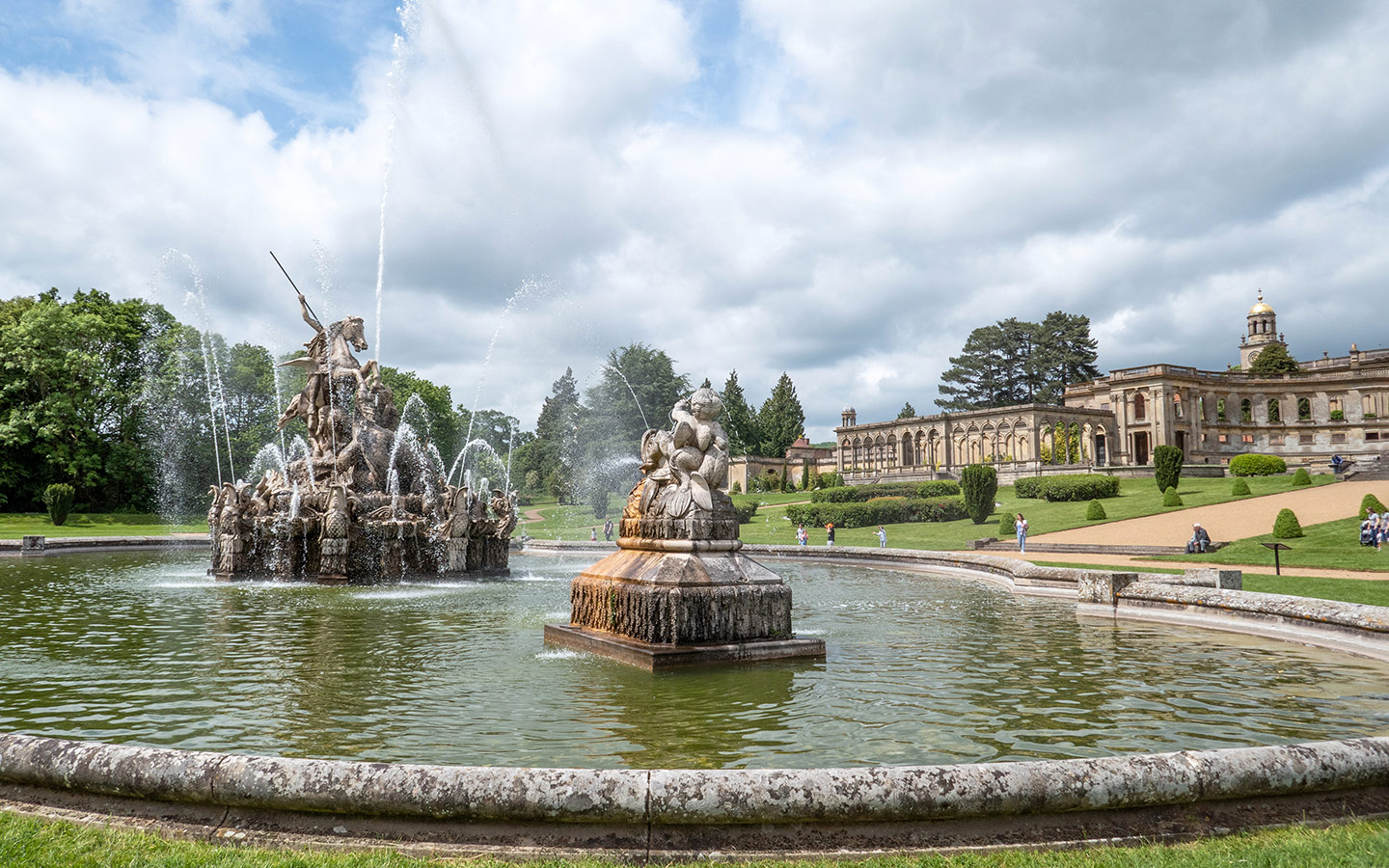 English Heritage membership gets you free entry and free parking at all of their 400 sites across England, not just the Cotswolds. Annual membership* helps support the charity as well as making a great gift. It costs £69 for adults (which also covers up to six children under 19), £63 for seniors and £57 for students, and there are also joint memberships available. Members also get 50% discount on entry to Historic Scotland and CADW (Wales) sites in their first year and free entry in subsequent years.
Save for later
* This site contains affiliate links, where I get a small commission from purchases at no extra cost to you.