With its scenic views, picturesque towns and villages and historic sites, the Cotswold Way is one of the UK's most beautiful long-distance walks, running for 102 miles between Chipping Campden and Bath. After completing the route this spring, we're sharing our tips in this Cotswold Way guide.
Whether you're walking straight through or as day walks, up for a challenge or taking it easy, here's everything you need to know about walking the Cotswold Way – from how long it takes and which is the best direction to walk it in, to transport, accommodation, food and what to pack.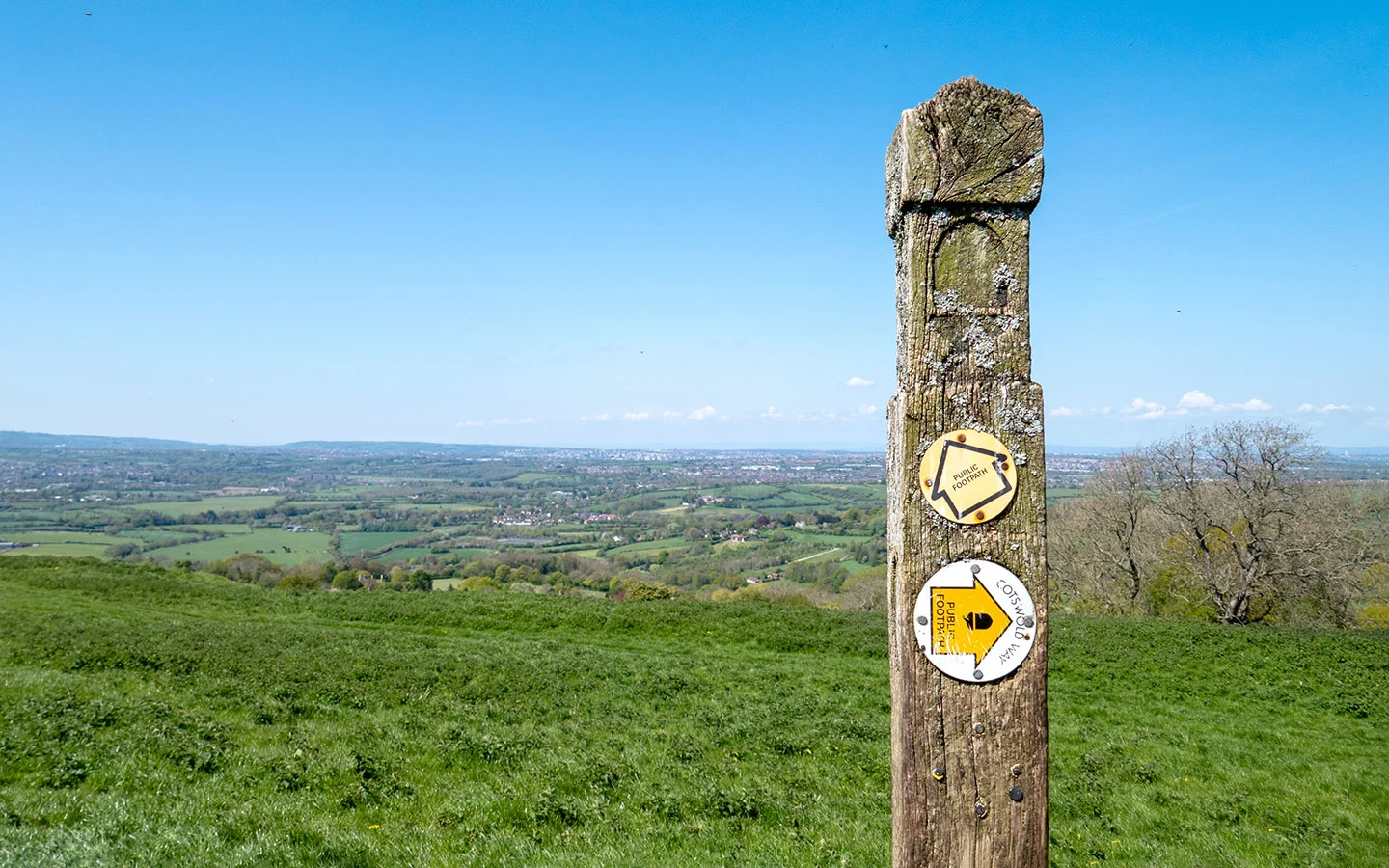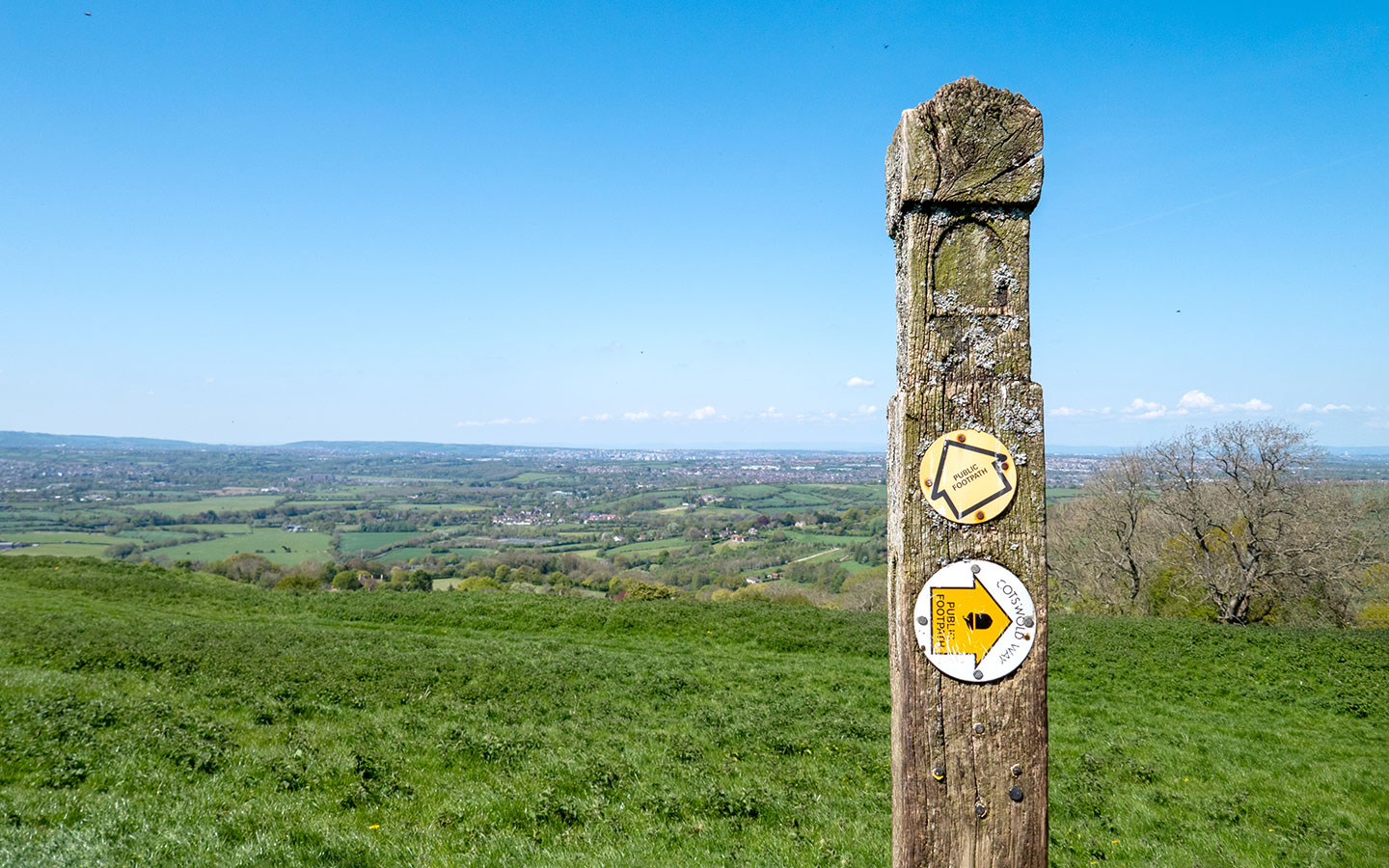 What is the Cotswold Way?
The Cotswold Way is a 102-mile (164km) long-distance walking route through the Cotswolds Area of Outstanding Natural Beauty, connecting Chipping Campden in the north and Bath in the south.
Each end of the route has a circular carved stone marker on the ground, which is next to Chipping Campden Market Hall at one end and outside Bath Abbey at the other. And between them you follow the western edge of the Cotswold Hills, through woodland and meadows, to hilltop viewpoints, past honey-stone towns and villages, stately homes, churches and battle sites.
The Cotswold Way is one of 16 National Trails across England and Wales which cover over 2500 miles (4000km) altogether. And although it was first suggested over 50 years ago, it was only officially inaugurated as a National Trail in 2007. But it's already become one of the most popular, with thousands taking on the challenge of walking the Cotswold Way each year.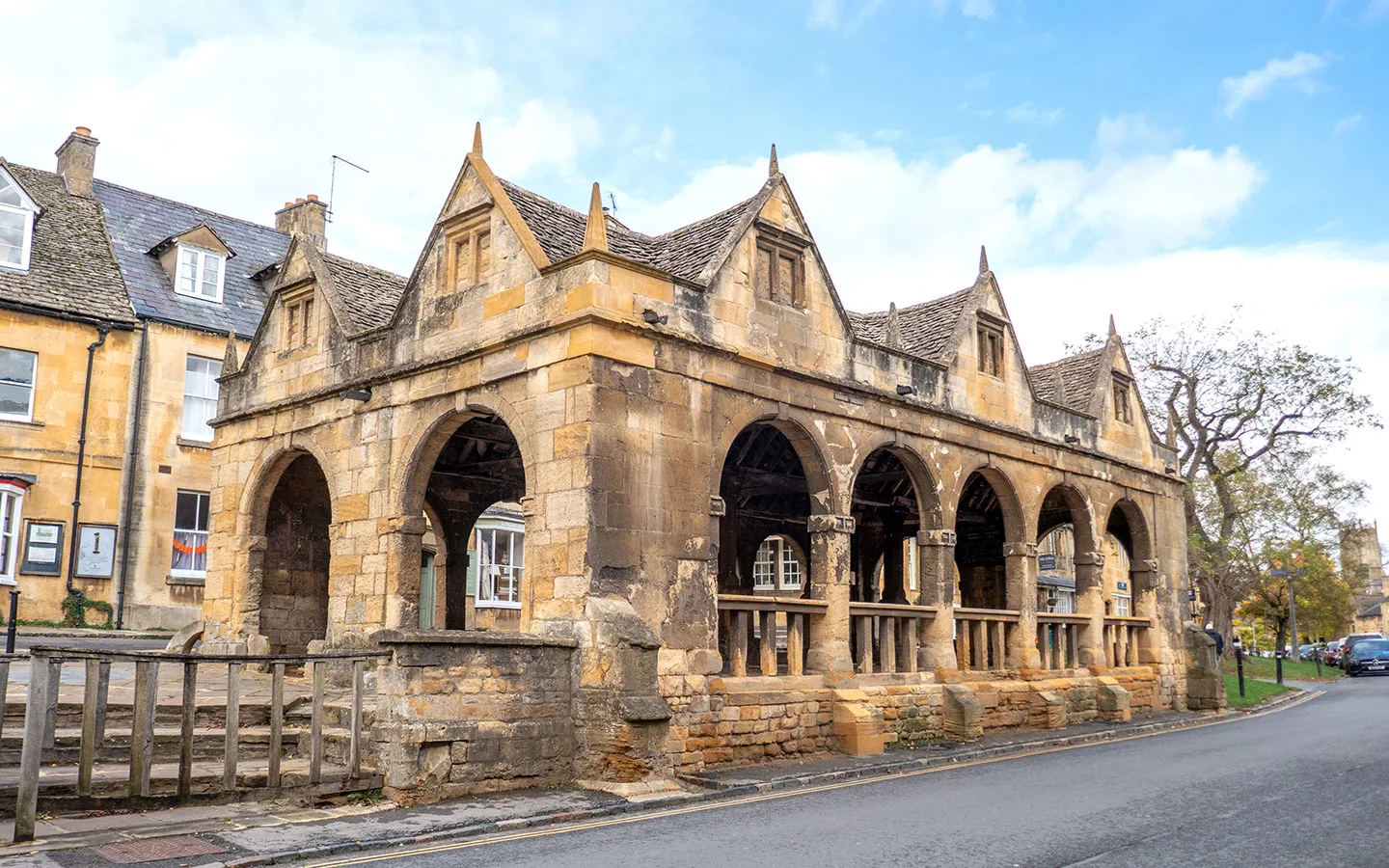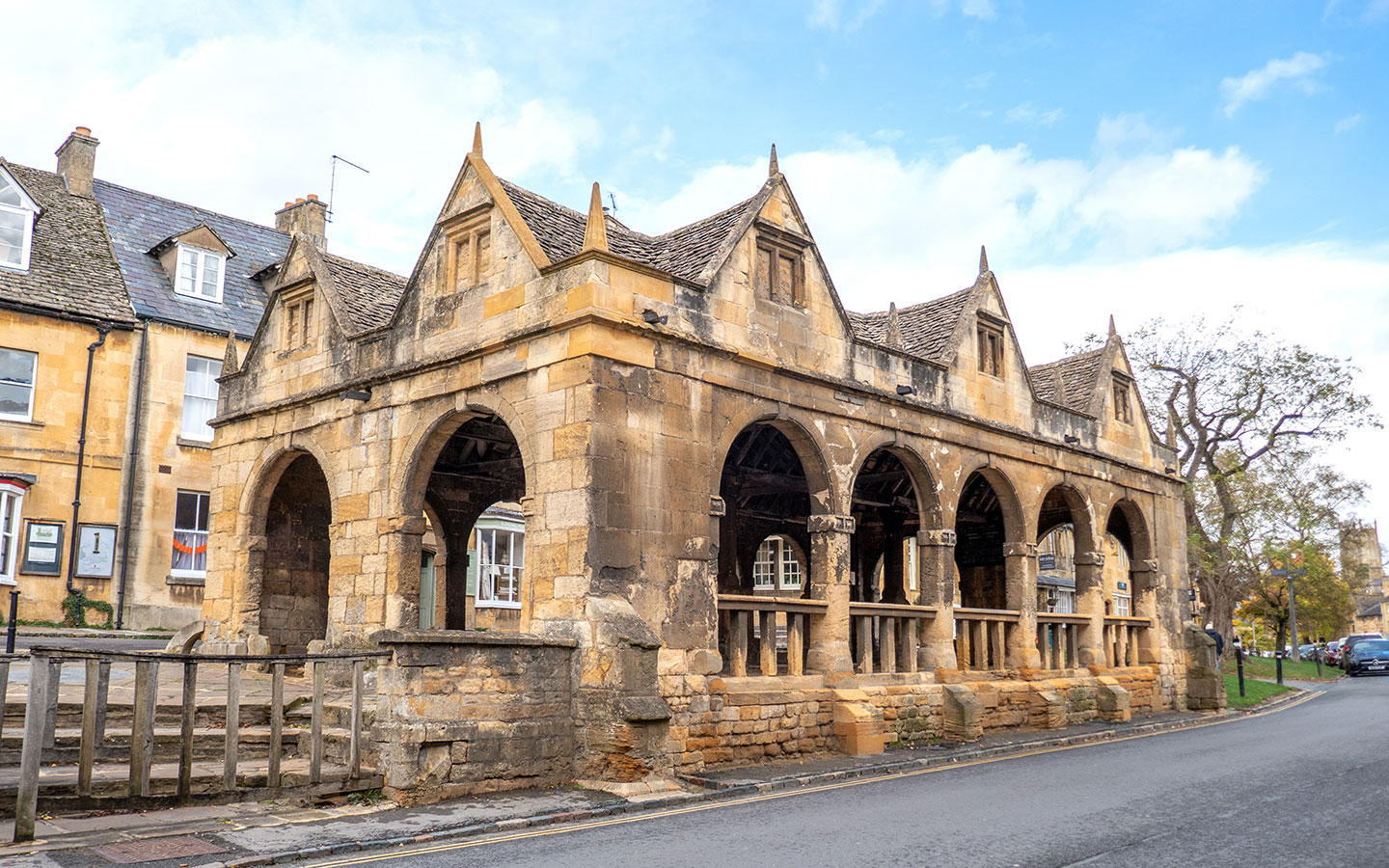 Where does the Cotswold Way start and finish?
The map below shows the route of the Cotswold Way marked in green, with the main towns and villages along the route (and a couple of larger ones just off it) highlighted.
How long does it take to walk the Cotswold Way?
The biggest decision you need to make when planning your Cotswold Way walk is how many days you want to spread it over – the right timing will depend on your fitness, how much exploring you want to do along the way, and how much time you have available to do it in.
The route isn't particularly tough, but it does have a lot of hills. And beware that the distances for each section are the minimum, and you'll probably end up walking more (we ended up doing 107 miles in total) and may need to add on diversions to reach your accommodation.
A very fit, experienced hiker who wants to push themselves could complete the Cotswold Way in 5–6 days. Though that would mean early starts and long days, with around 18–20 miles of walking each day, going straight through without making any stops along the way.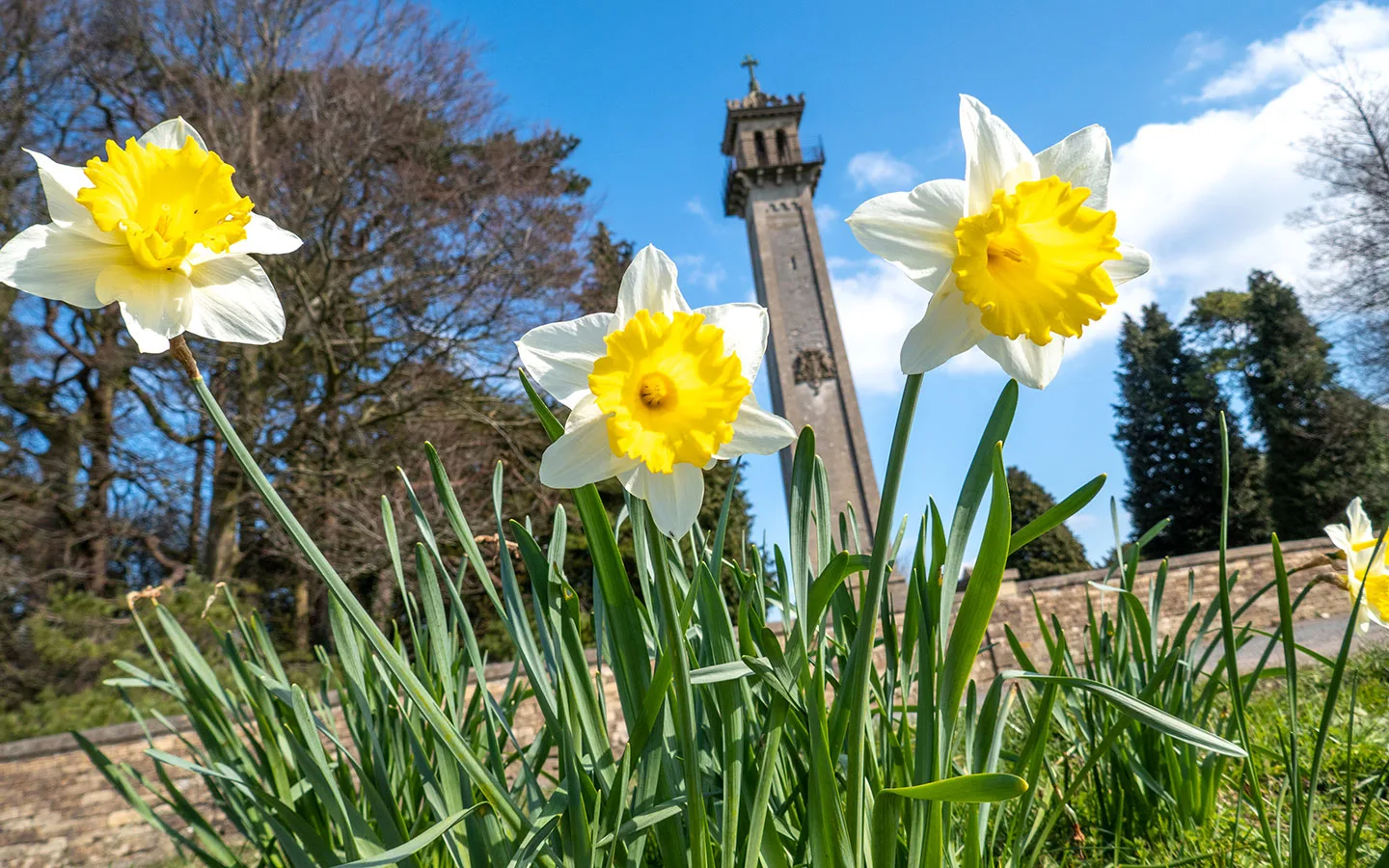 Most people walking the Cotswold Way straight through do it in 7–8 days. This gives you around 13–14 miles to walk each day, which is still a challenge for someone with average fitness but means you don't have such long walking days and gives you a bit more time to spare.
Or if you want to explore some of the destinations along the route, spreading the Cotswold Way over 9–10 days means you only have around 10 miles to walk each day so can take it easy and stop off for a pub lunch, visit a National Trust property or add in a rest day to break it up.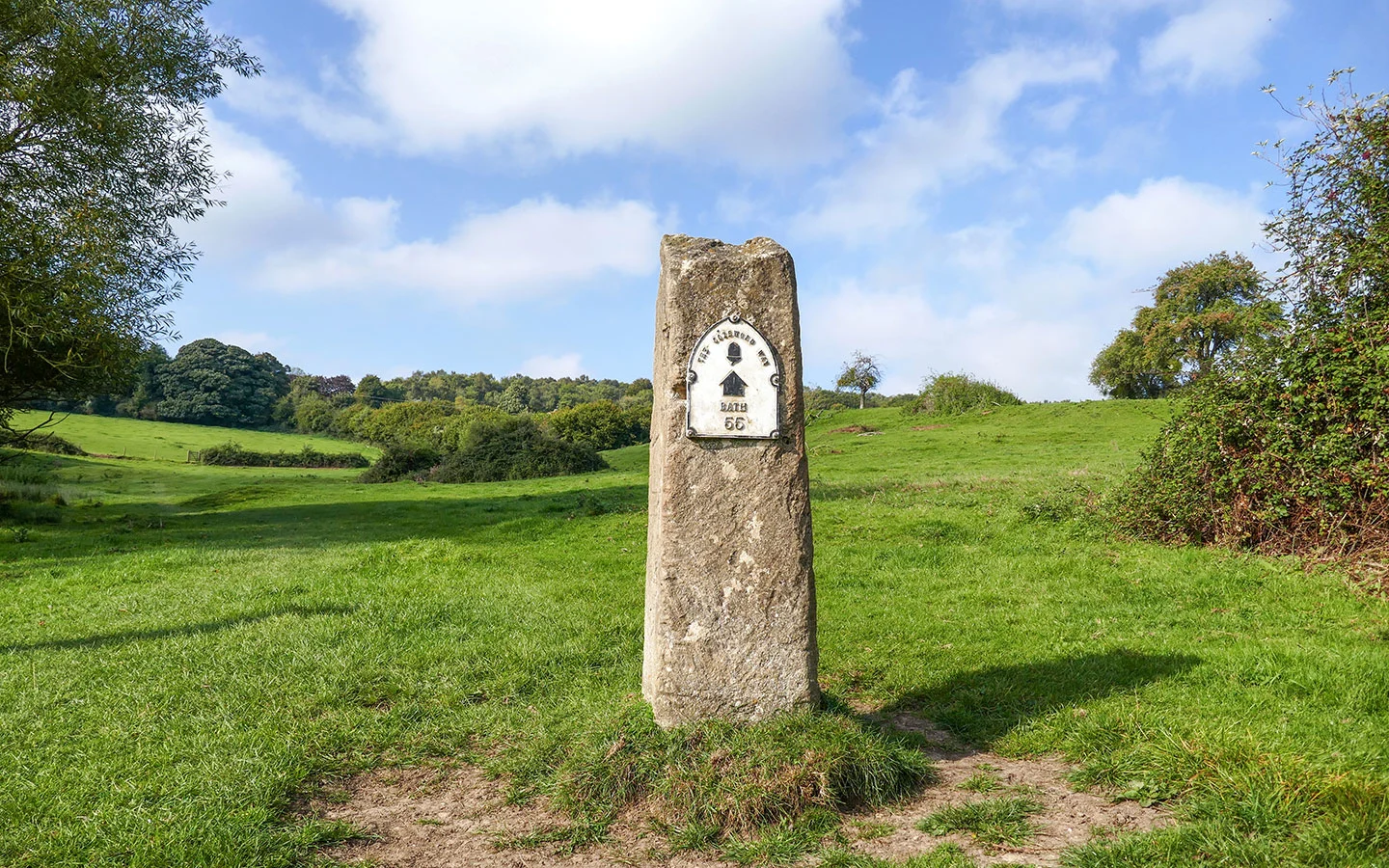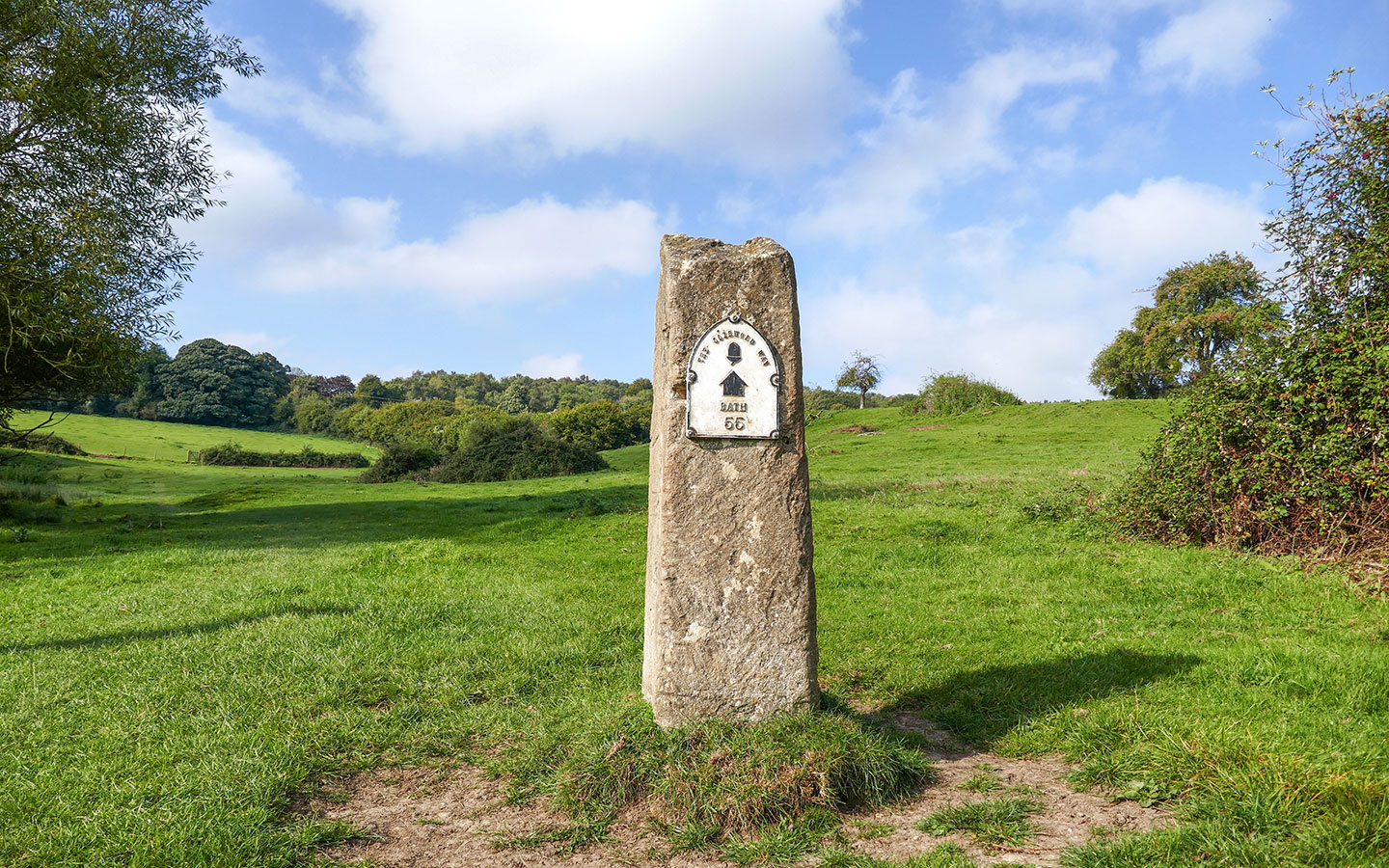 Our advice would be not to overcommit yourself to a super-tight schedule and add in a bit more time than you think you need, rather than having to rush through and end up exhausted and not appreciating the route. The Cotswold Way is all about the beautiful landscapes and historic towns and villages, and there's a lot to see along the way so it's worth taking it slowly.
Note that availability of accommodation will also affect the number of days you need – you might find that if places are booked up you'll need to add in an extra day or take one away and rejig your itinerary, so book accommodation well in advance if you're tied to specific dates.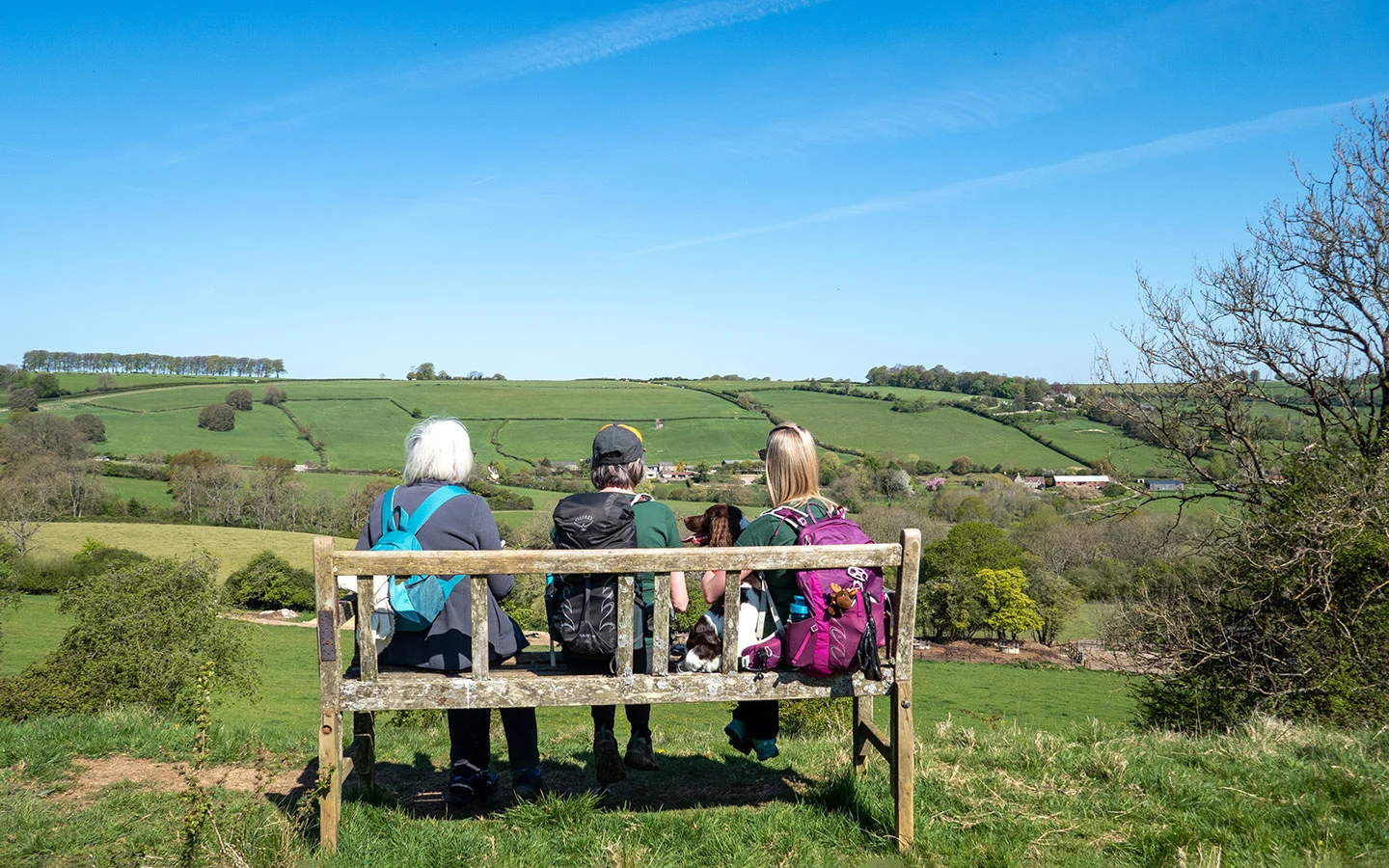 Which direction should I walk the Cotswold Way?
The other big decision you need to make when walking the Cotswold Way is which direction to do it in – from north to south or from south to north? Most of the guidebooks are based around walking from north to south, starting in Chipping Campden and finishing in Bath, which seems to be the most common direction. But each direction has its benefits and drawbacks.
Starting in Bath means you'll finish the walk with some of the prettiest Cotswold scenery and the best-known villages like Winchcombe and Broadway, which can help keep you motivated towards the end. You'll also avoid having the sun in your eyes for a lot of the route.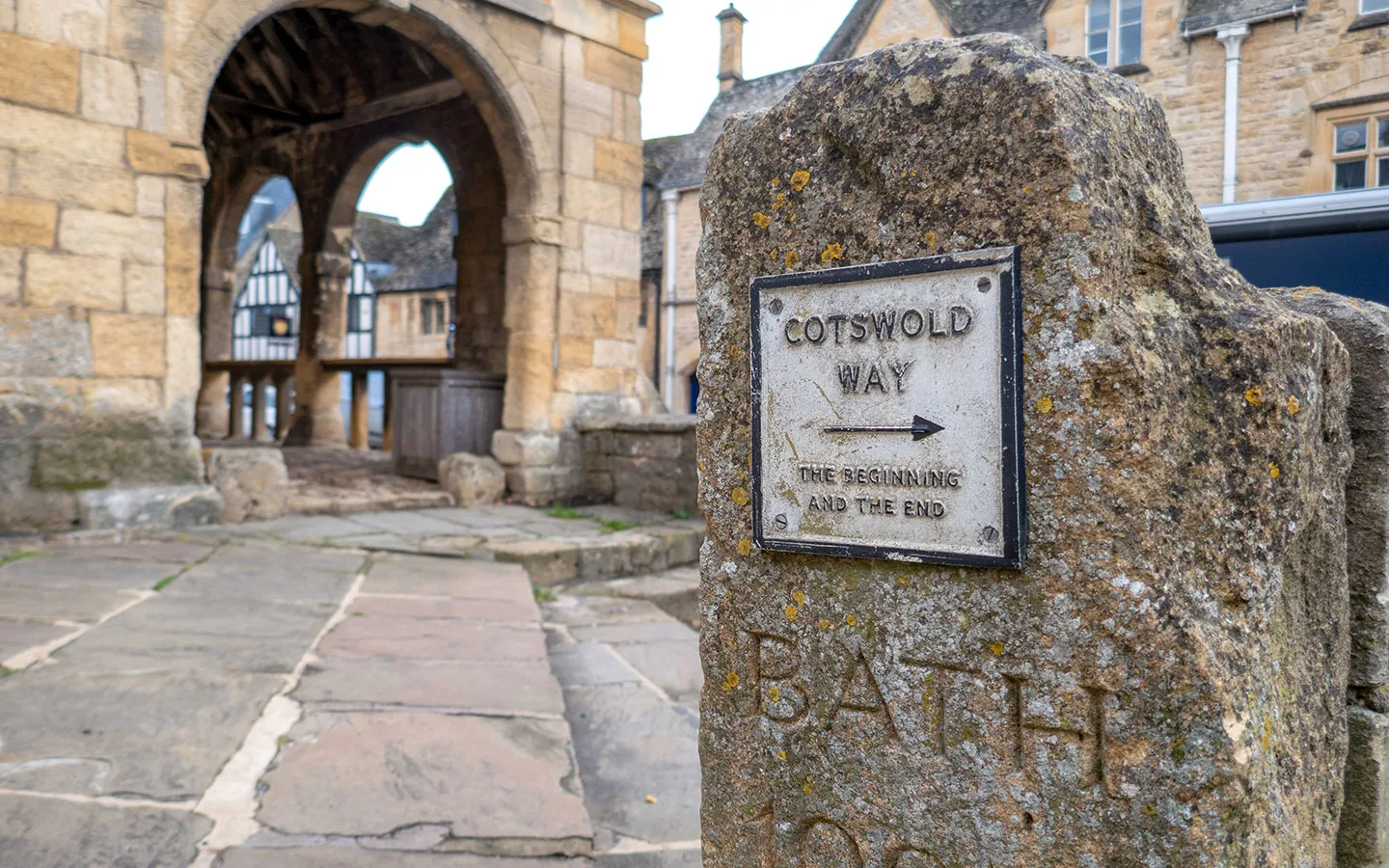 But there's arguably not so much of a sense of achievement in arriving in sleepy Chipping Campden as there is in walking into the historic centre of Bath and ending in front of the Abbey. There are a lot more pubs, bars and restaurants to toast your achievement in Bath, or you could soak any aching muscles in the steaming rooftop pool at the Thermae Bath Spa.
Also public transport is less frequent in Chipping Campden, so it will be easier to start there and finish in Bath where there are frequent trains and buses. That way you can be more flexible in your timings and don't have to rush in order to catch the last bus of the day.
We chose to walk north to south, partly as Chipping Campden was closest to us and partly so we could celebrate in Bath at the end. But it's very much a personal choice. Or if you're really keen, some people do the route in both directions to compare the experience!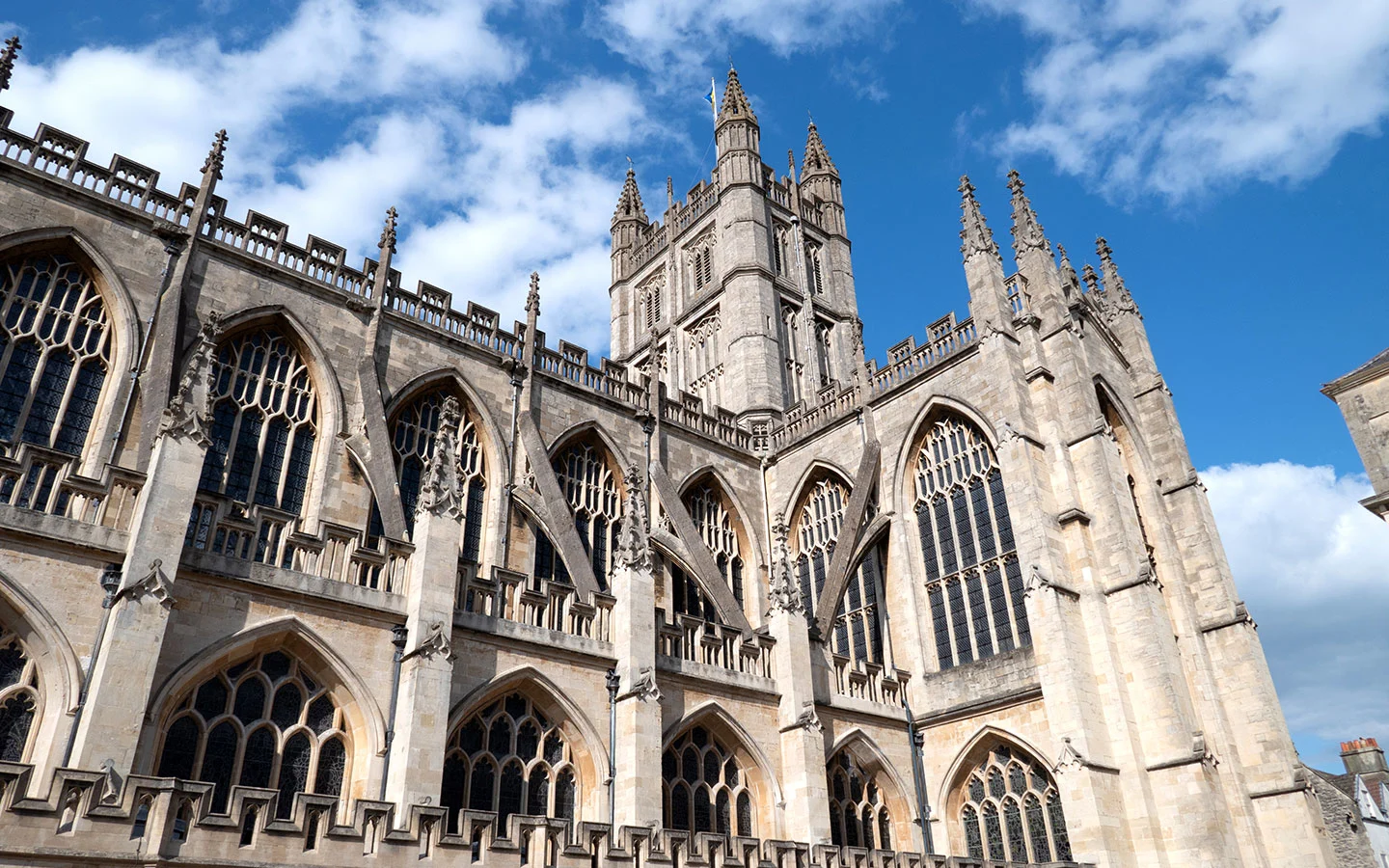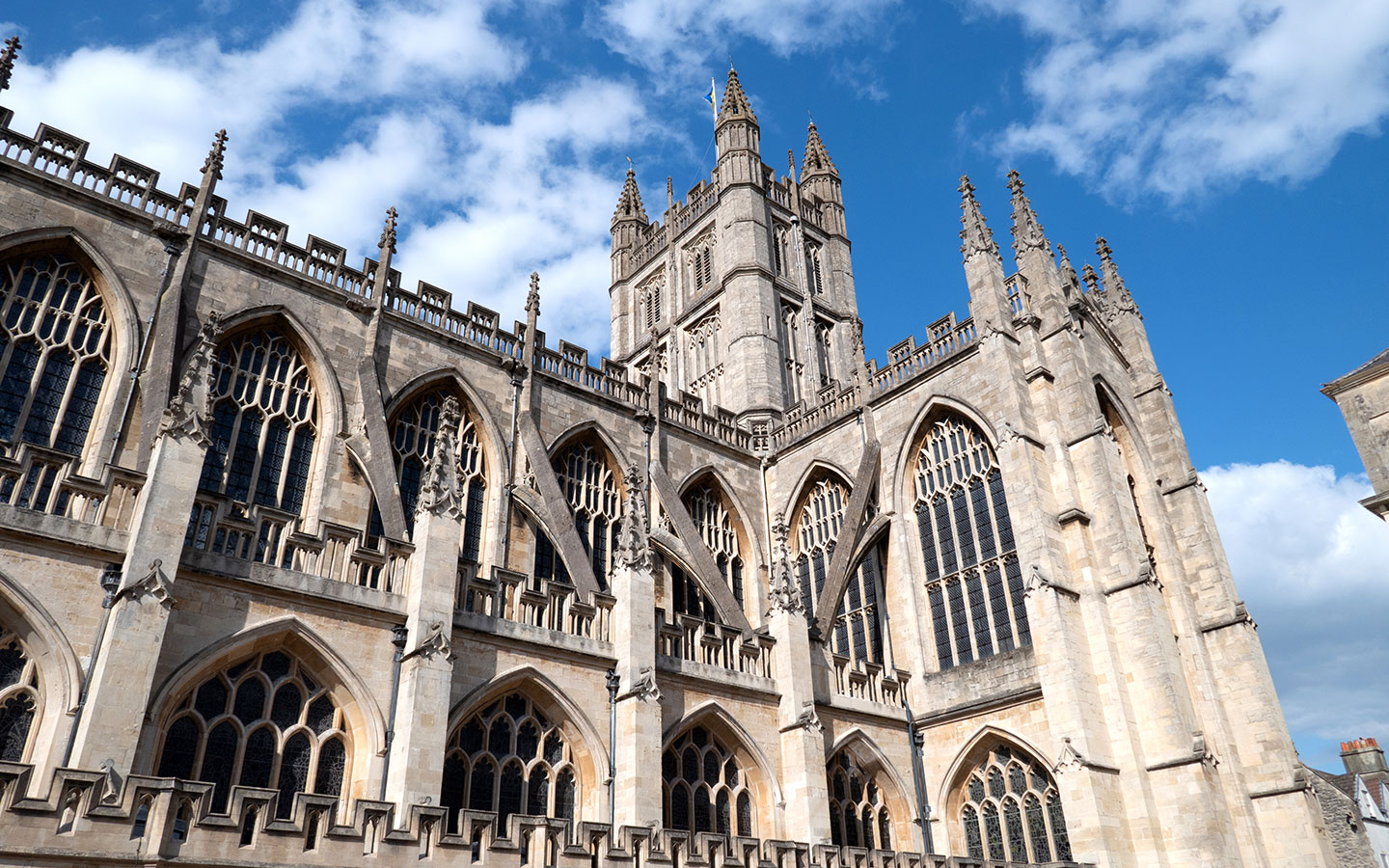 How do I get to the start and finish points?
To avoid having to leave your car for a week or more if you're walking straight through, it's best to get to the start and finish points of the Cotswold Way by public transport if you can.
Getting to Bath by public transport is easy. Bath Spa train station is 1 hour 20 minutes by train* from London, and there are frequent rail services from around the UK to Bristol Temple Meads, where you can take a connecting train to Bath in just 12 minutes. There are also local buses to Bath from Bristol and National Express coaches from London and other UK destinations.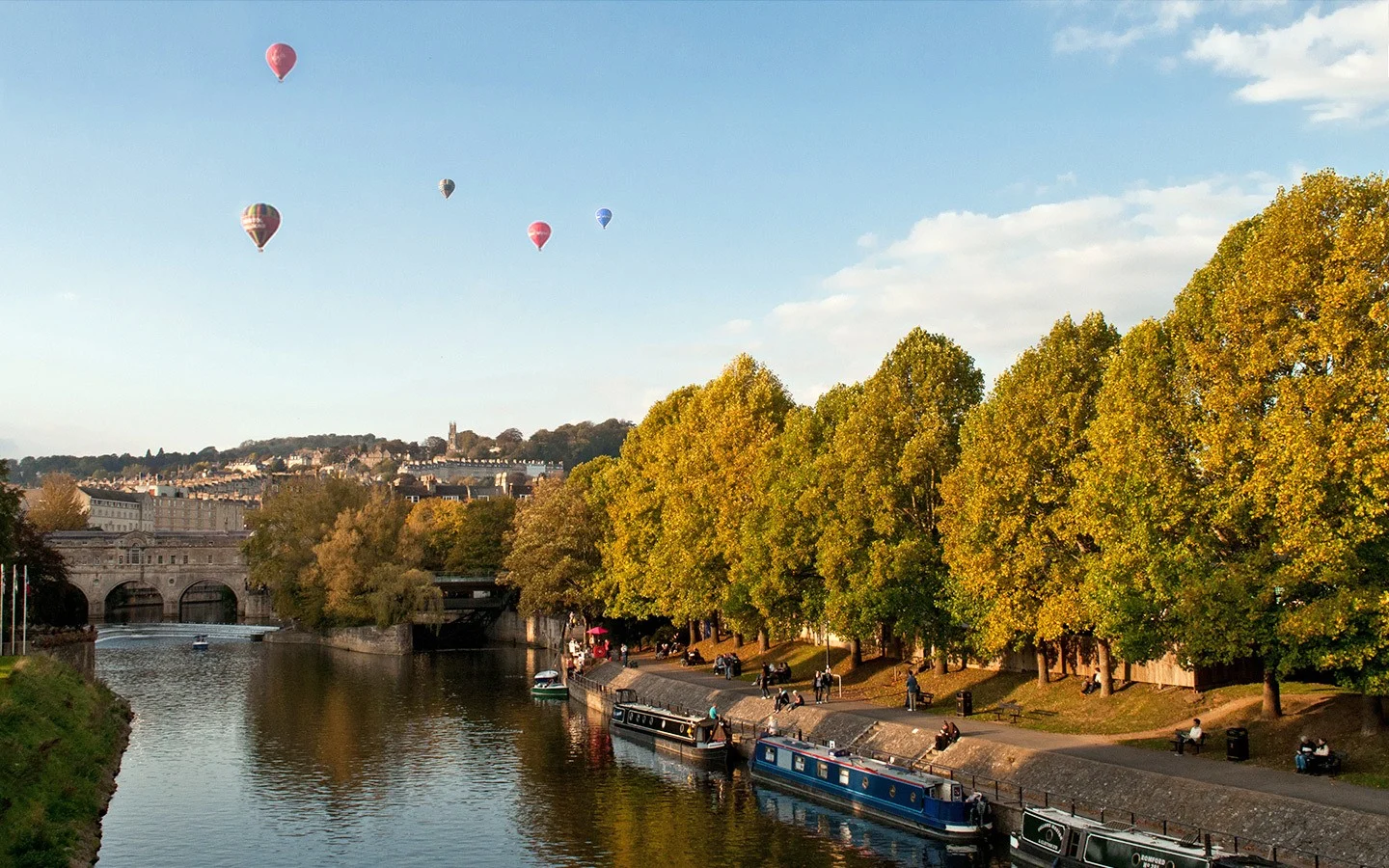 Getting to Chipping Campden is a bit more fiddly by public transport. The nearest train stations are in Moreton-in-Marsh and Stratford-upon-Avon, both of which are connected to Chipping Campden by the Stagecoach 1/2 bus, which takes around 45 minutes from either.
Beware though that there are only a few bus services each day (and none on Sundays). So another option is to take a taxi, which costs around £30 from either Moreton or Stratford to Chipping Campden. It's a good idea to book one in advance as there might not be taxis at the station.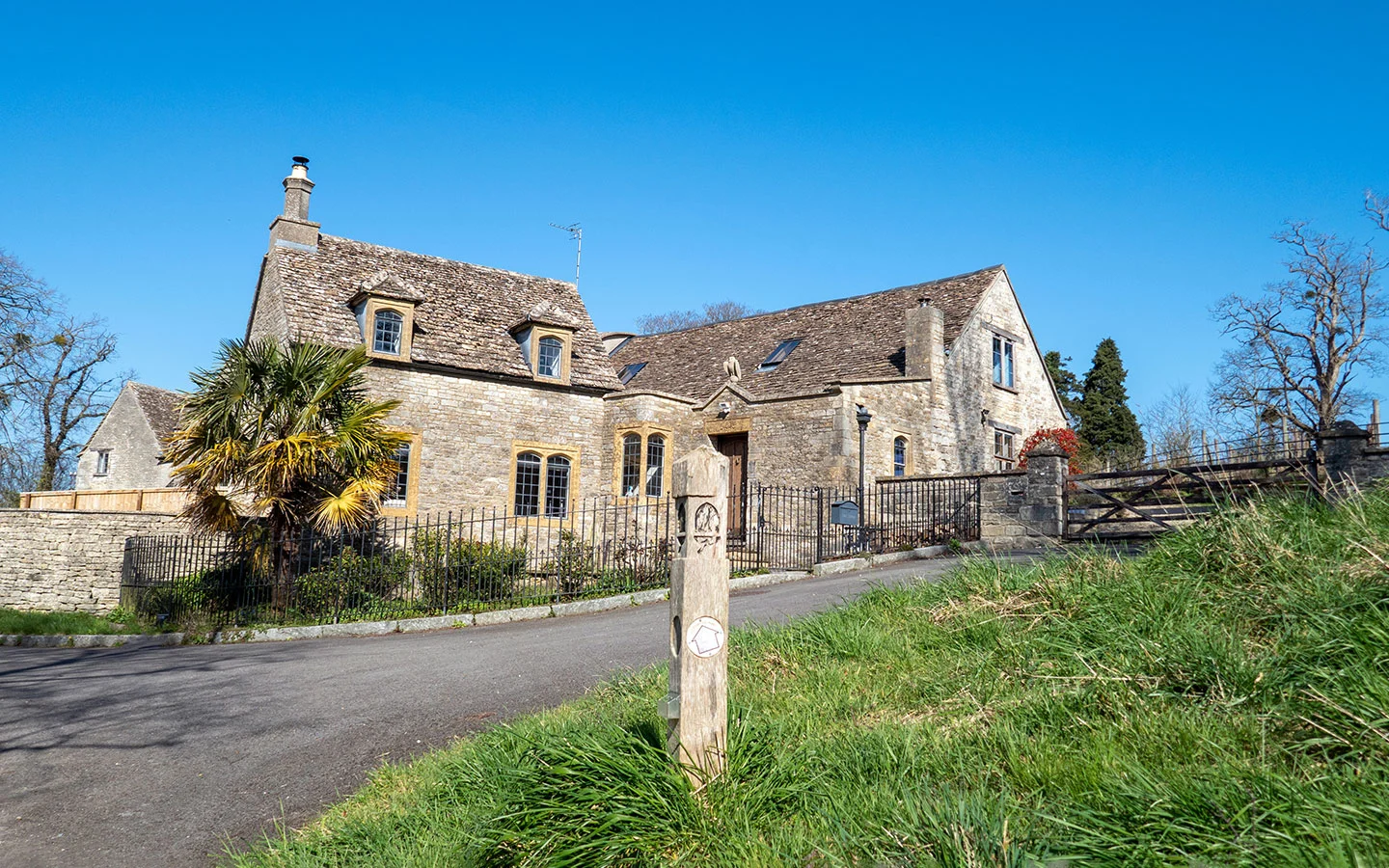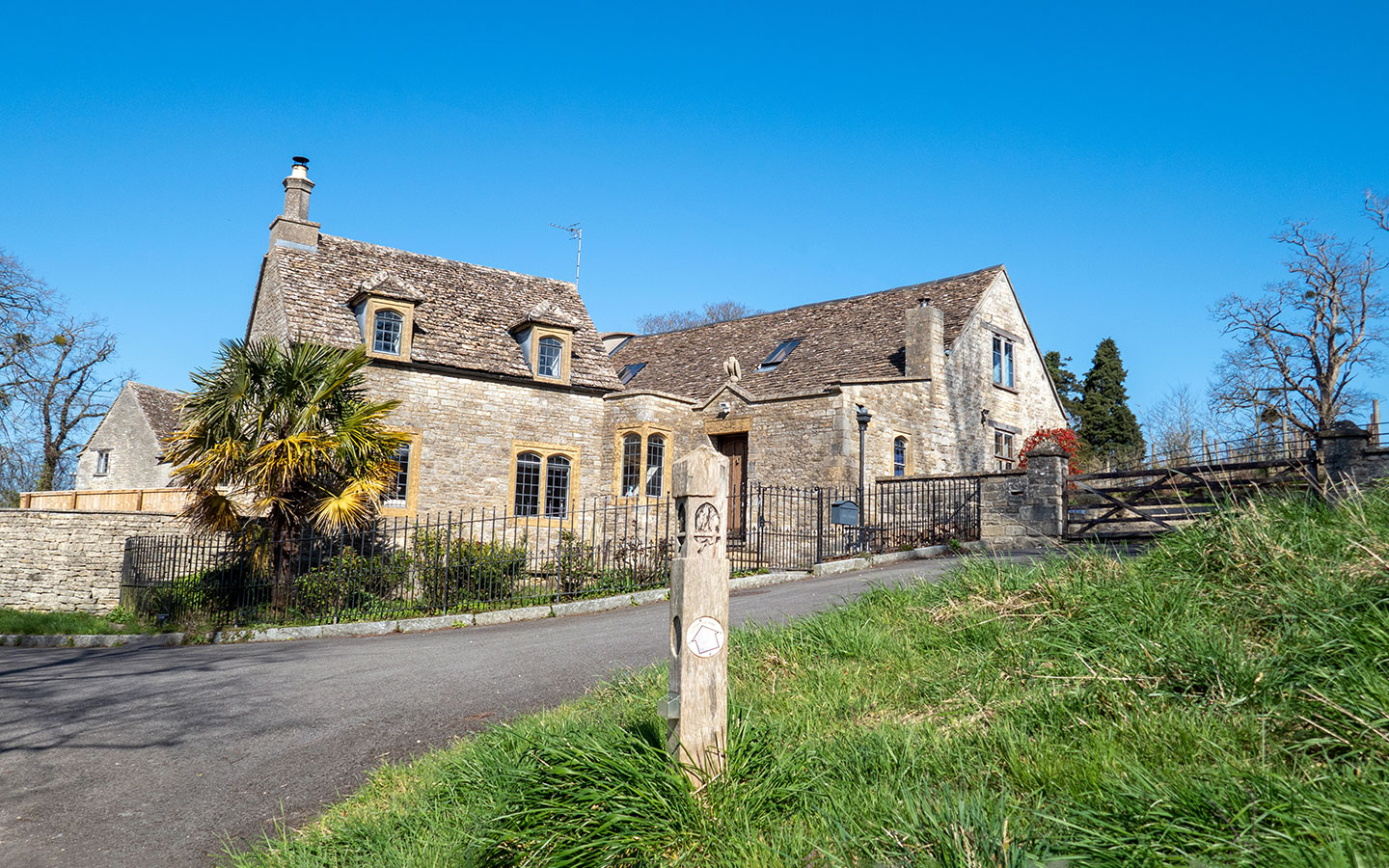 When is the best time of year to walk the Cotswold Way?
You can walk the Cotswold Way at any time of year, but this being England, make sure that whichever time you choose, you're prepared for all weathers.
Spring is a great time to see the Cotswolds in full bloom, with bluebells and wild garlic in the woods. High temperatures average 11–15ºC (52–59ºF) in the Cotswolds in spring, but there are often rain showers and the paths can get muddy, which will slow down your progress.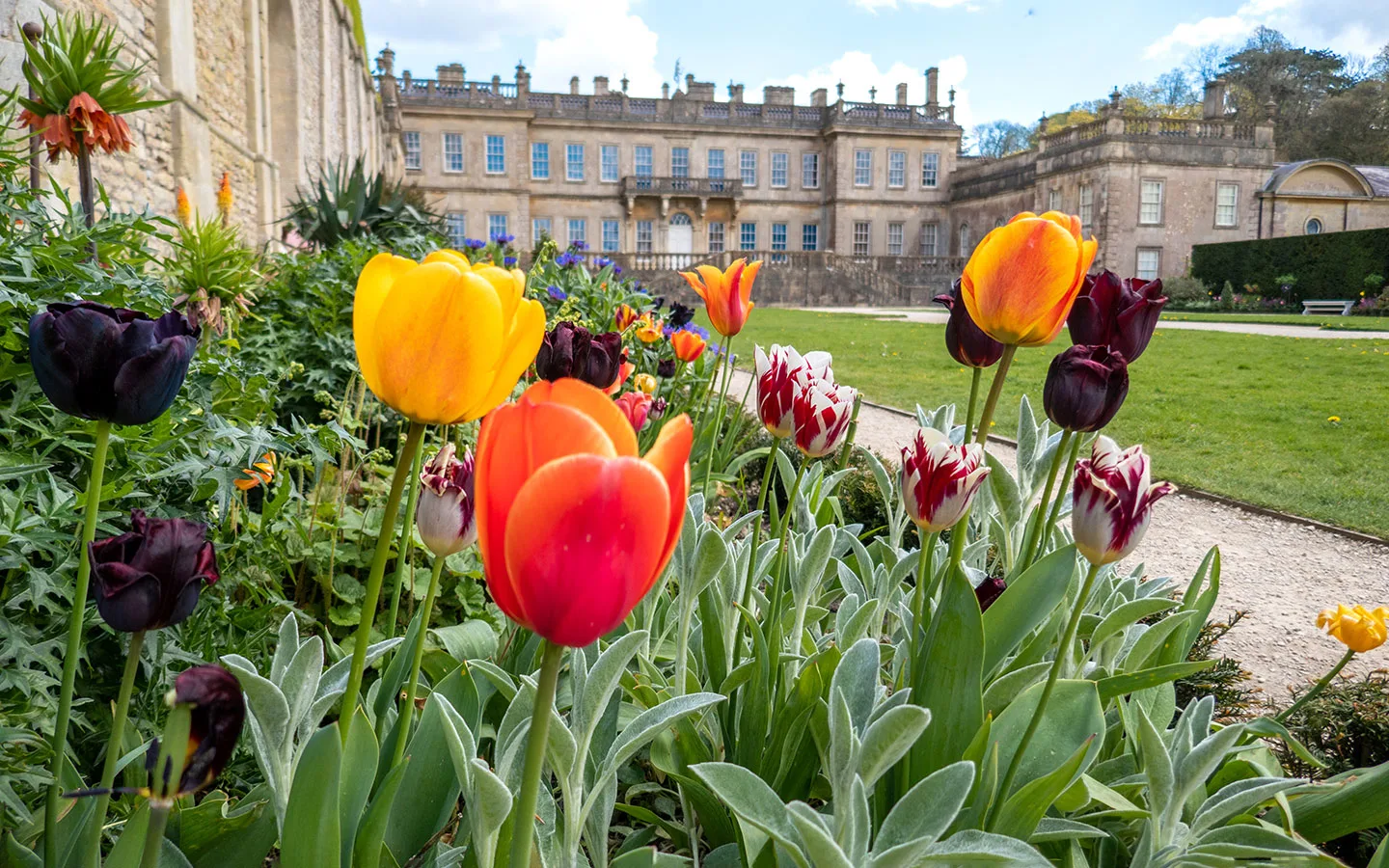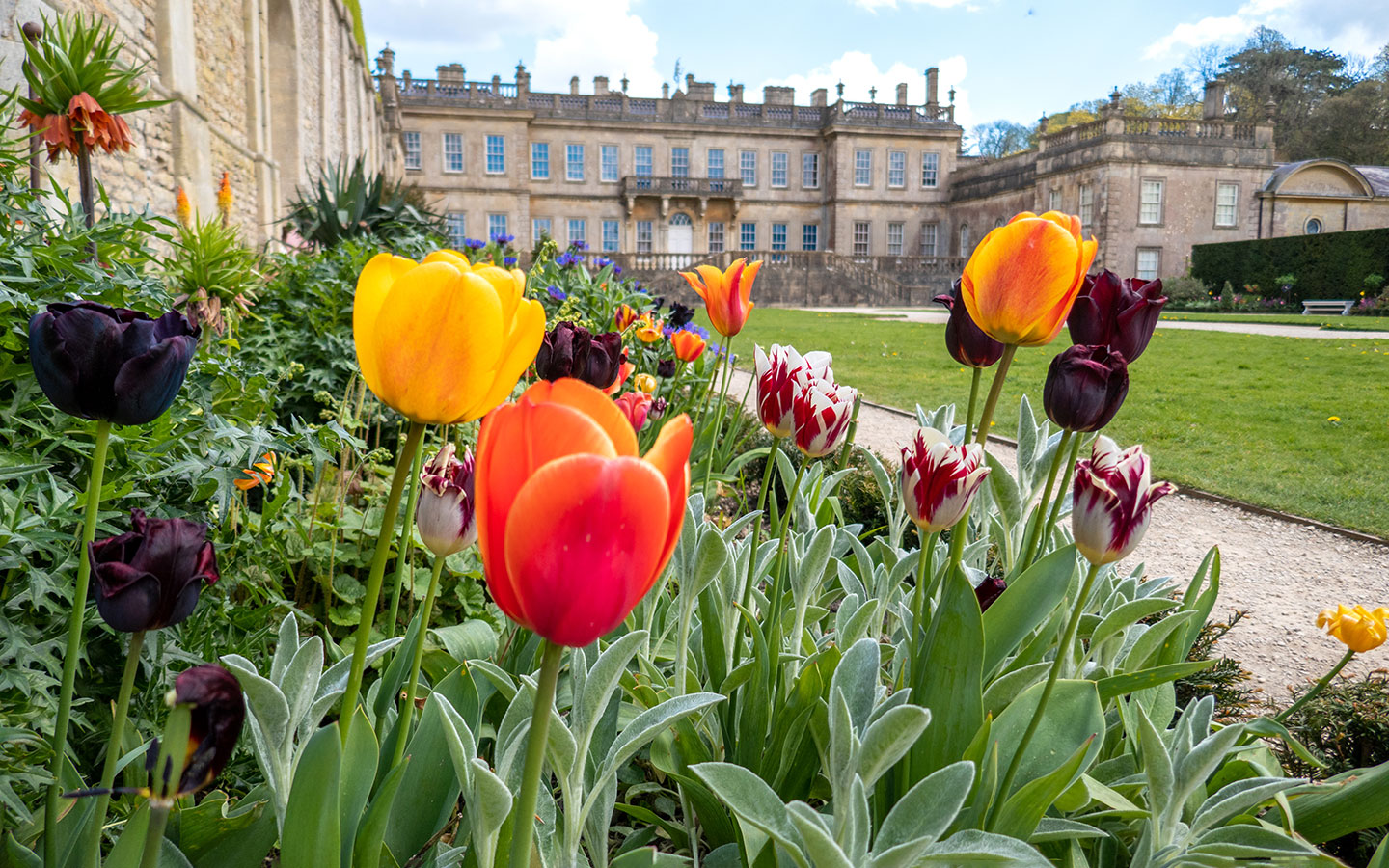 Summer is peak season in the Cotswolds, so book accommodation well in advance and expect big crowds in the towns and villages. The long summer days mean you can cover more ground, but average highs of 18–20ºC (64–68ºC) and not a lot of shade on some sections mean it can get uncomfortable walking in the middle of the day during July and August.
Autumn sees similar temperatures to spring, but tends to be wetter. It's a beautiful time to walk though with all the autumn colours. And winter is a bit more of a challenge, with short days, temperatures under 7ºC (45ºF), cold winds and plenty of rain – or maybe even some snow. The pros are that you'll probably have the trail to yourself and accommodation is cheaper.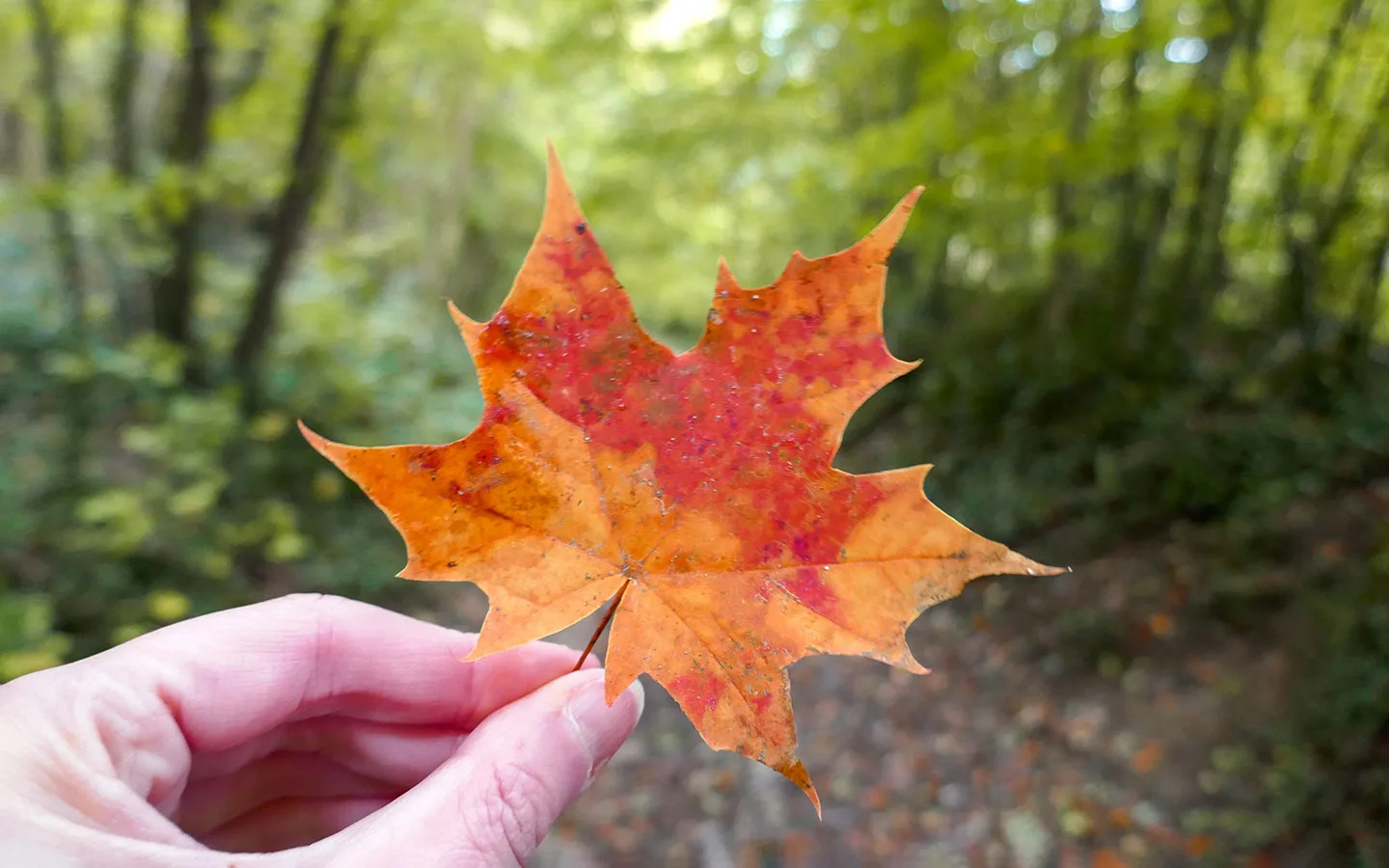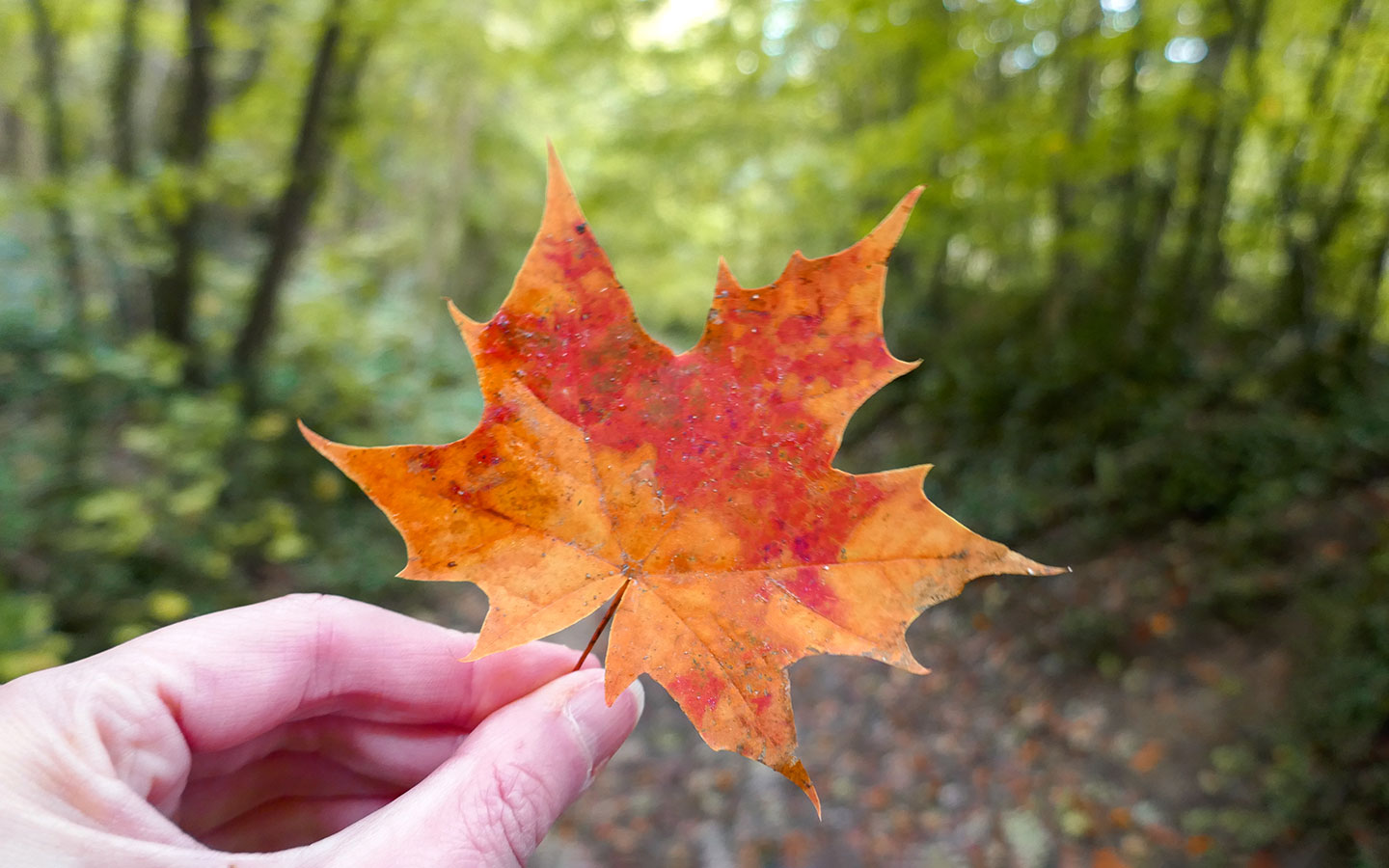 How difficult is the Cotswold Way? Do I need to do much training?
The Cotswold Way is considered one of the easiest National Trails and makes a good first long-distance walk, though that doesn't mean it's not still a challenge. Although the hills on the route aren't hugely steep, there are a lot of them, and walking continuously one day after another gets a lot more tiring than just doing a one-off long walk if you're not used to it.
Anyone with average fitness should be able to walk the Cotswold Way, particularly if you're doing it over 9–10 days. But if you're not an experienced hiker, it's a good idea to do some training in advance – walking regularly and doing a few walks of similar distances to what you'll be doing.
It's also helpful to do some simple stretching exercises before and after each day's walk and whenever you stop. And a lot of walkers swear by an evening bath to relax the muscles, so look out for accommodation which comes with a bath rather than a shower.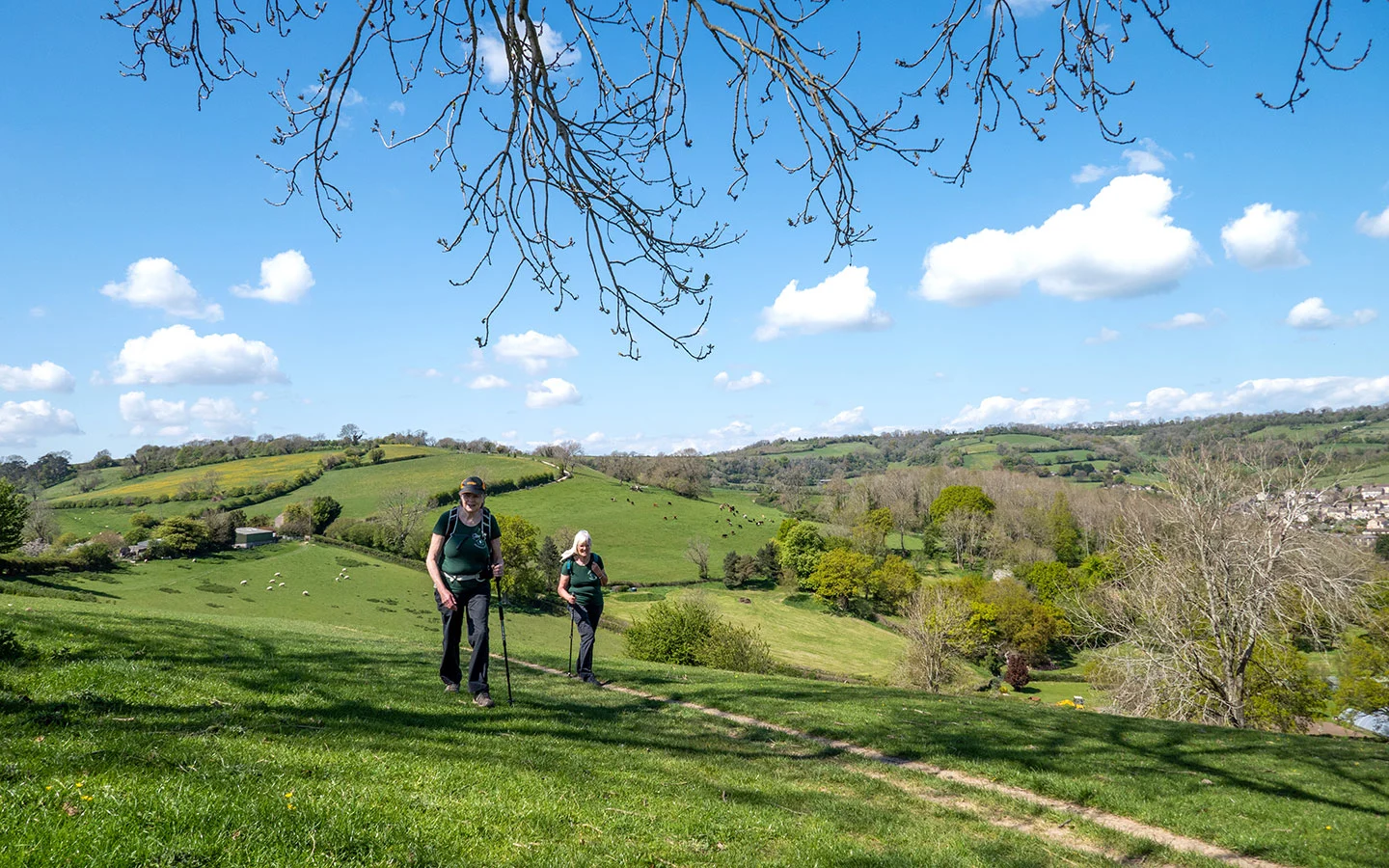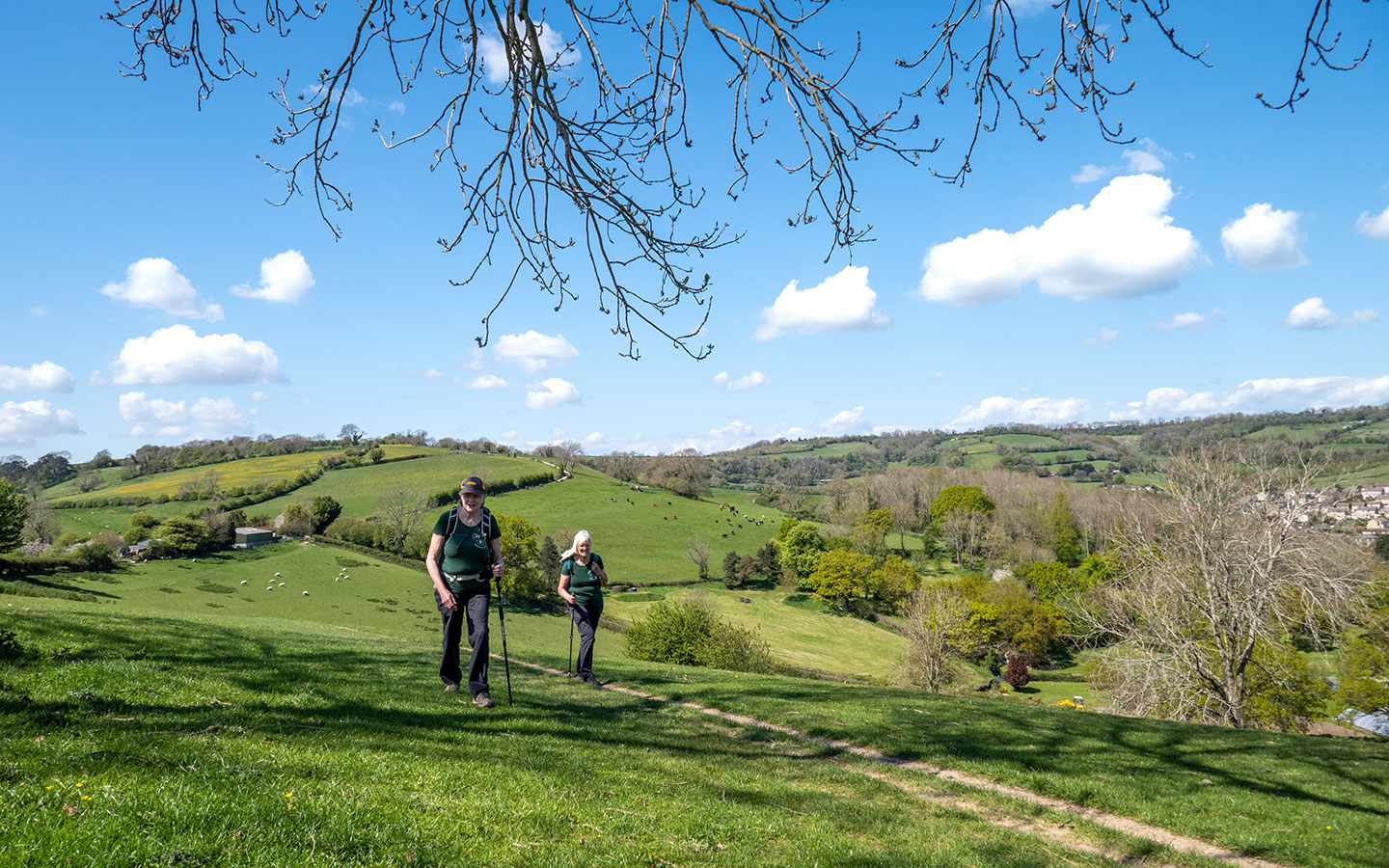 Do I have to do it all in one go?
Although there's a great sense of achievement in completing a long-distance walk like the Cotswold Way in one go, you can also break it down into smaller chunks. You could walk it as day walks if you live close enough, or choose a short section of the route to walk over a few days.
You could also do one of the Cotswold Way circular walks, which include some of the most scenic sections of the route and range from 2.5 to 6 miles. Or the Cotswold Way Voluntary Wardens run guided day walks of various lengths on different parts of the route, which are free of charge.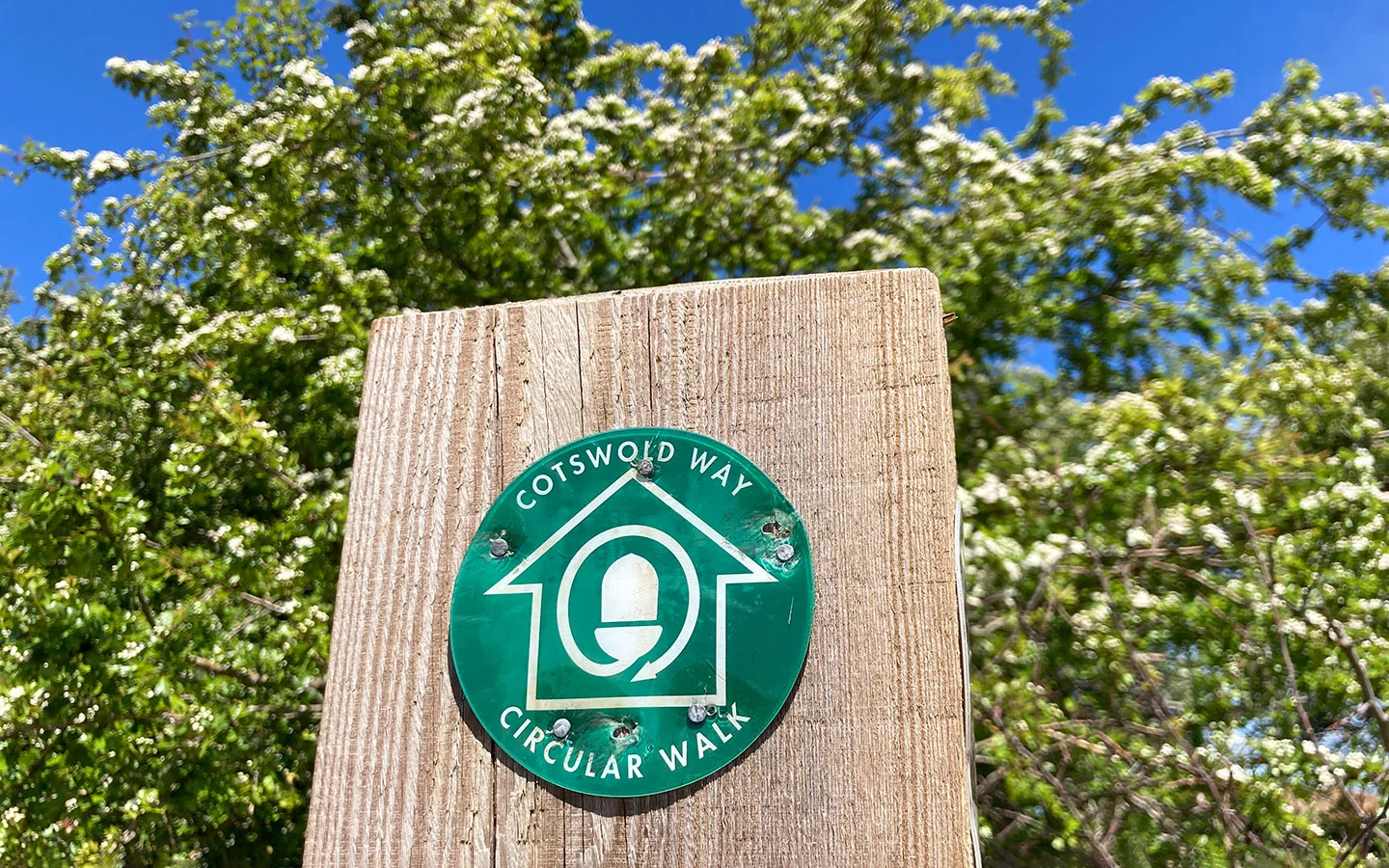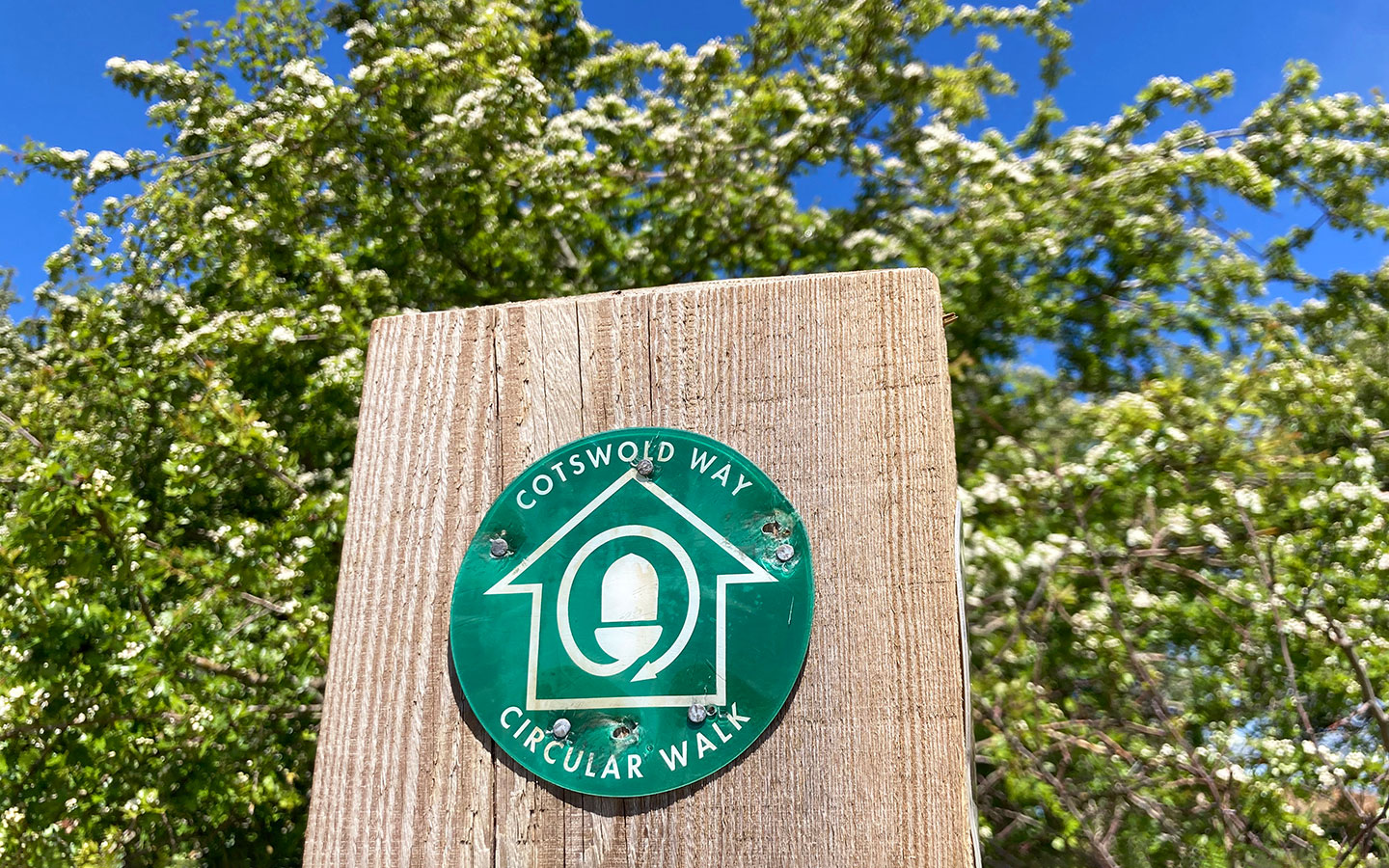 If you're walking the Cotswold Way in sections as day walks, one important consideration is transport to and from the route. Leaving one car at the start point and the another at the end is the easiest option if there's a group of you. Otherwise you'll need to use public transport (which is sparse and infrequent in some areas the Cotswolds so involves some planning) or take a taxi.
Our detailed Cotswold Way 10-day itinerary contains details of parking and transport options at the start and end of each day's walk and you can also find transport info in our town and village guides.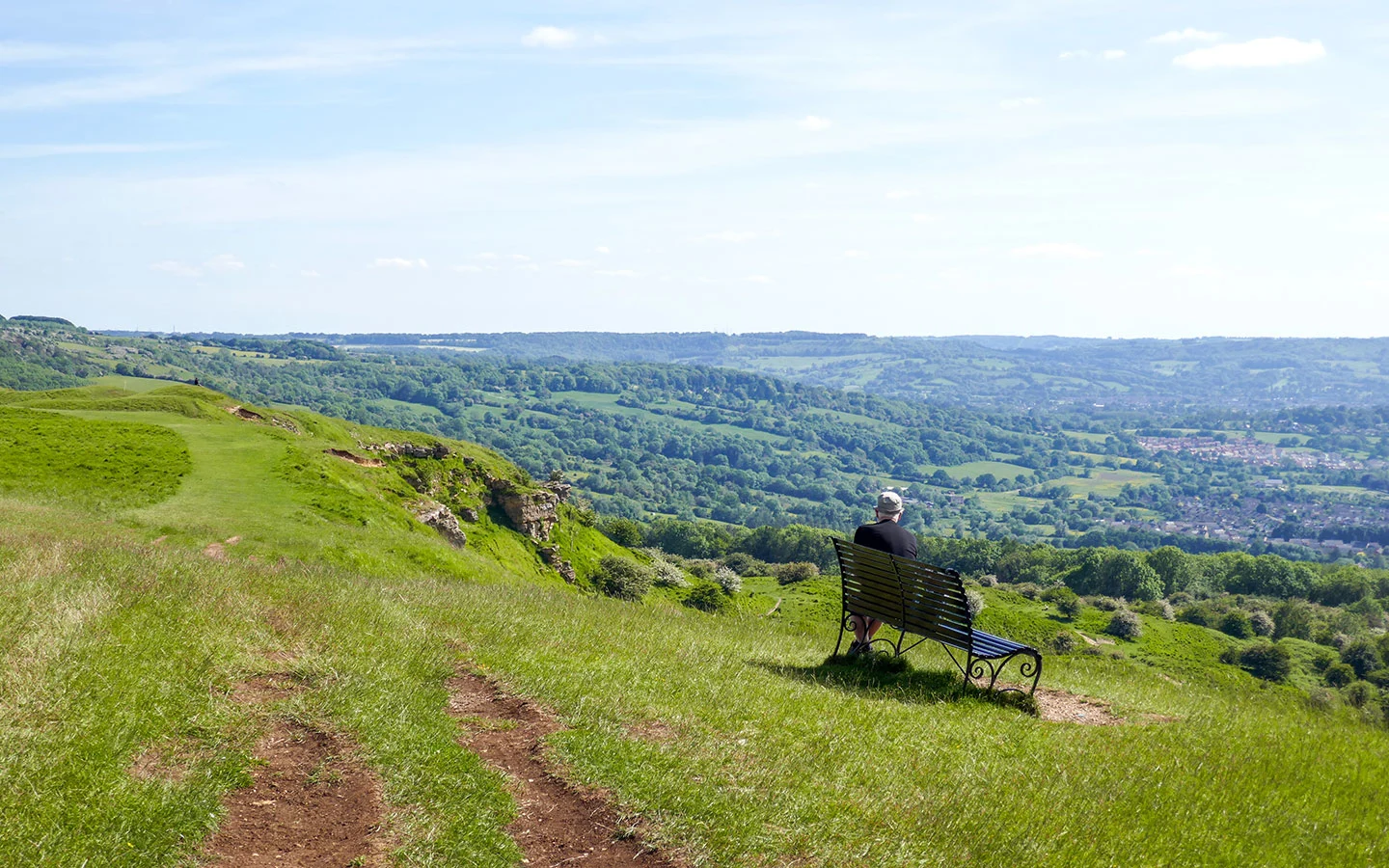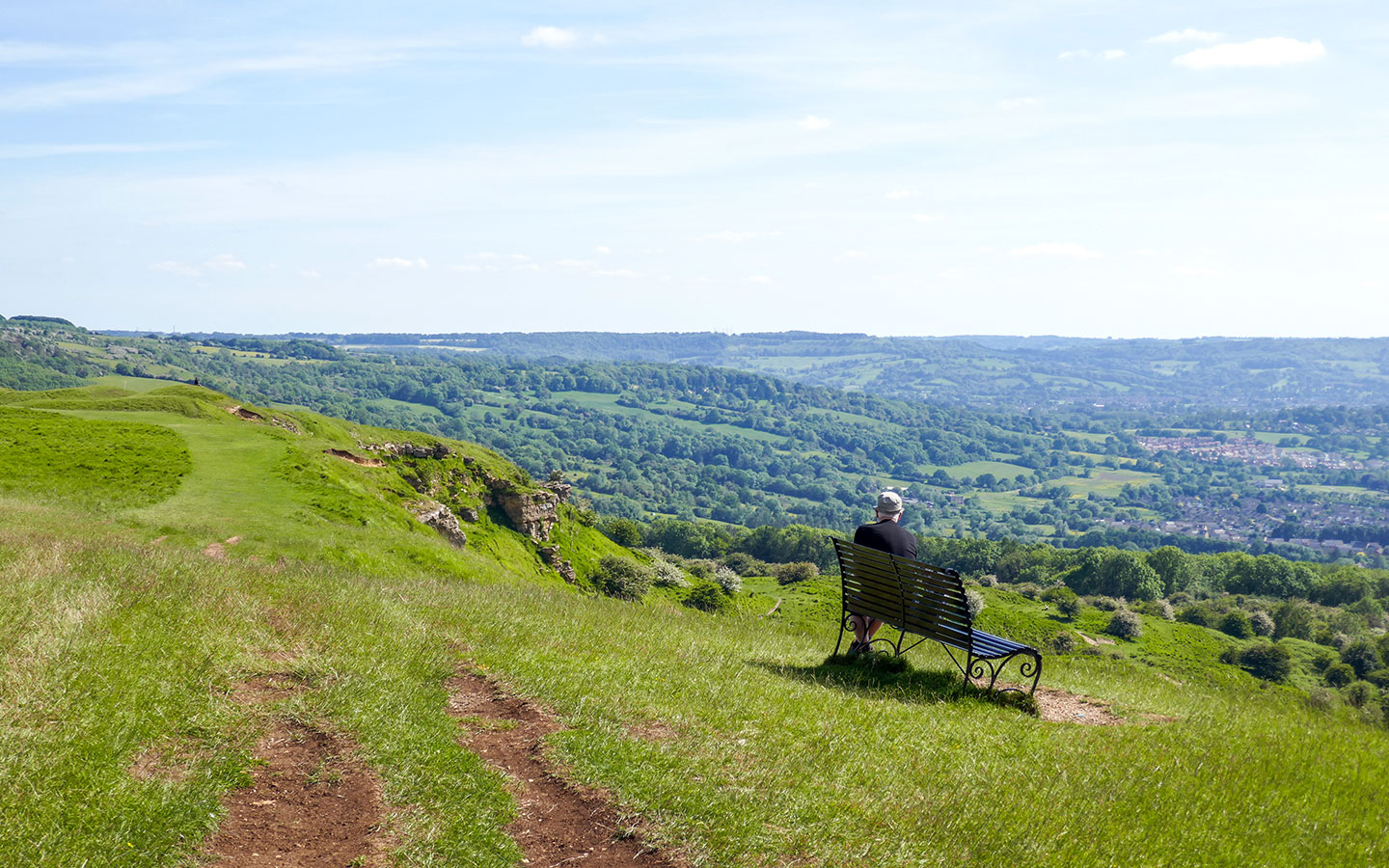 What are the paths like?
The Cotswold Way route has a mix of different terrains, with dirt and grass paths through woodlands, rolling hills and farmland, and a few stretches along country roads. It mostly steers clear of main roads but there are a few you need to cross over close to Bath.
There are plenty of hills along the way (with fantastic views from the top) but the climbs aren't generally too steep, and a few short, stony downhill paths where a stick or walking poles might be useful. Some sections run through farmland where you might see cattle – keep to the edge of the field, walk slowly and give them a wide berth, especially if they have calves.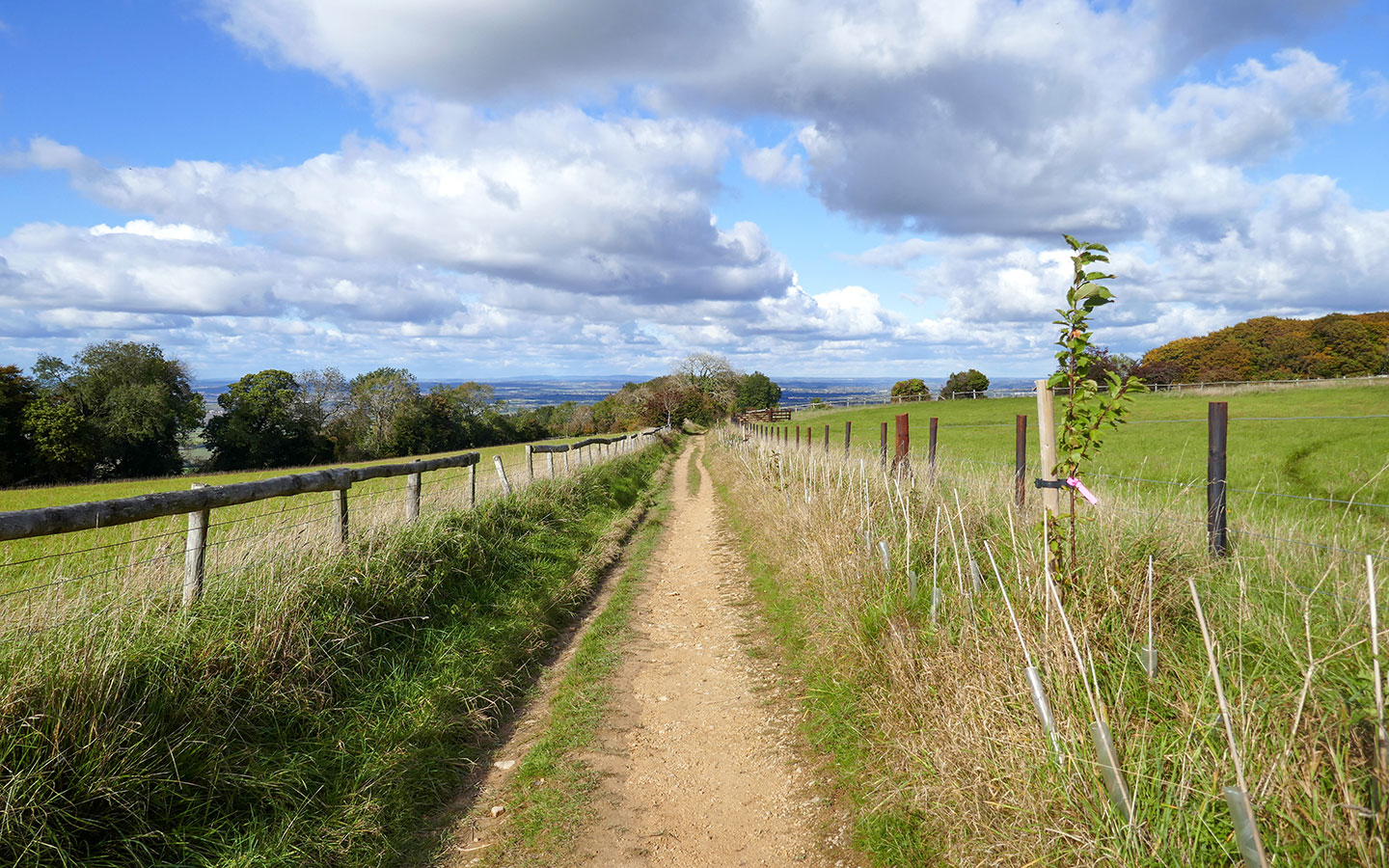 Is the Cotswold Way trail easy to follow?
The Cotswold Way is one of the newest National Trails so it's very well marked. And any major diversions are flagged up on the National Trails website.
Each National Trail is marked with circular waymarkers which have an acorn symbol on them and the name of the route, which you'll see on stiles and posts along the Cotswold Way (though in spring and summer they can sometimes get hidden amongst the greenery).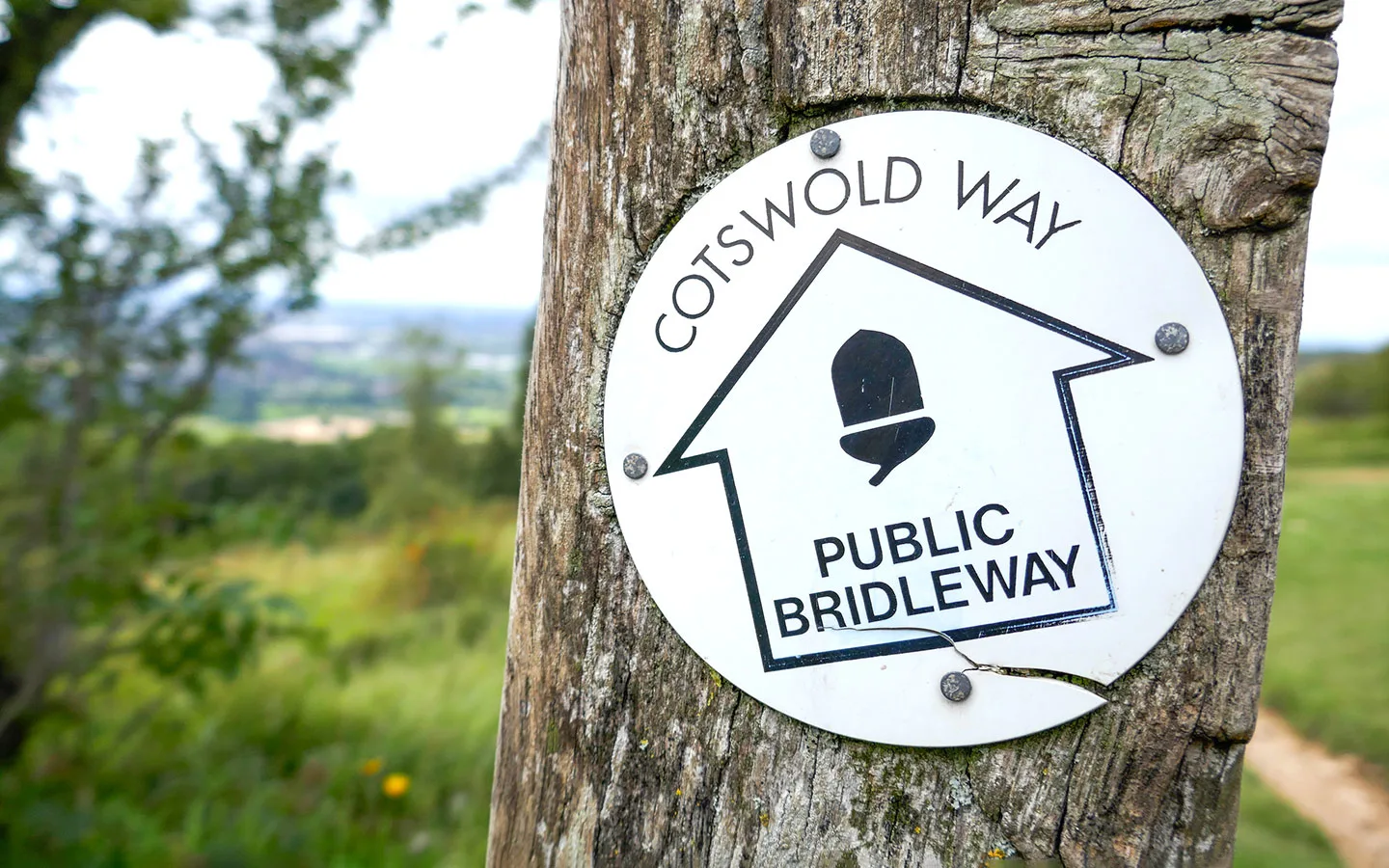 There are also wooden finger posts at most junctions which show you which way to go and sometimes have the distance to the next town marked on them. Signs are fairly frequent so if you haven't seen one for a while it's worth checking you're still on the right track.
Although the Cotswold Way is well-marked, it's good to have a backup. Maps and guidebooks which cover the trail are listed below. You can also download a GPX file from the National Trails website and use that for navigation, or we used the OS Maps app to double check.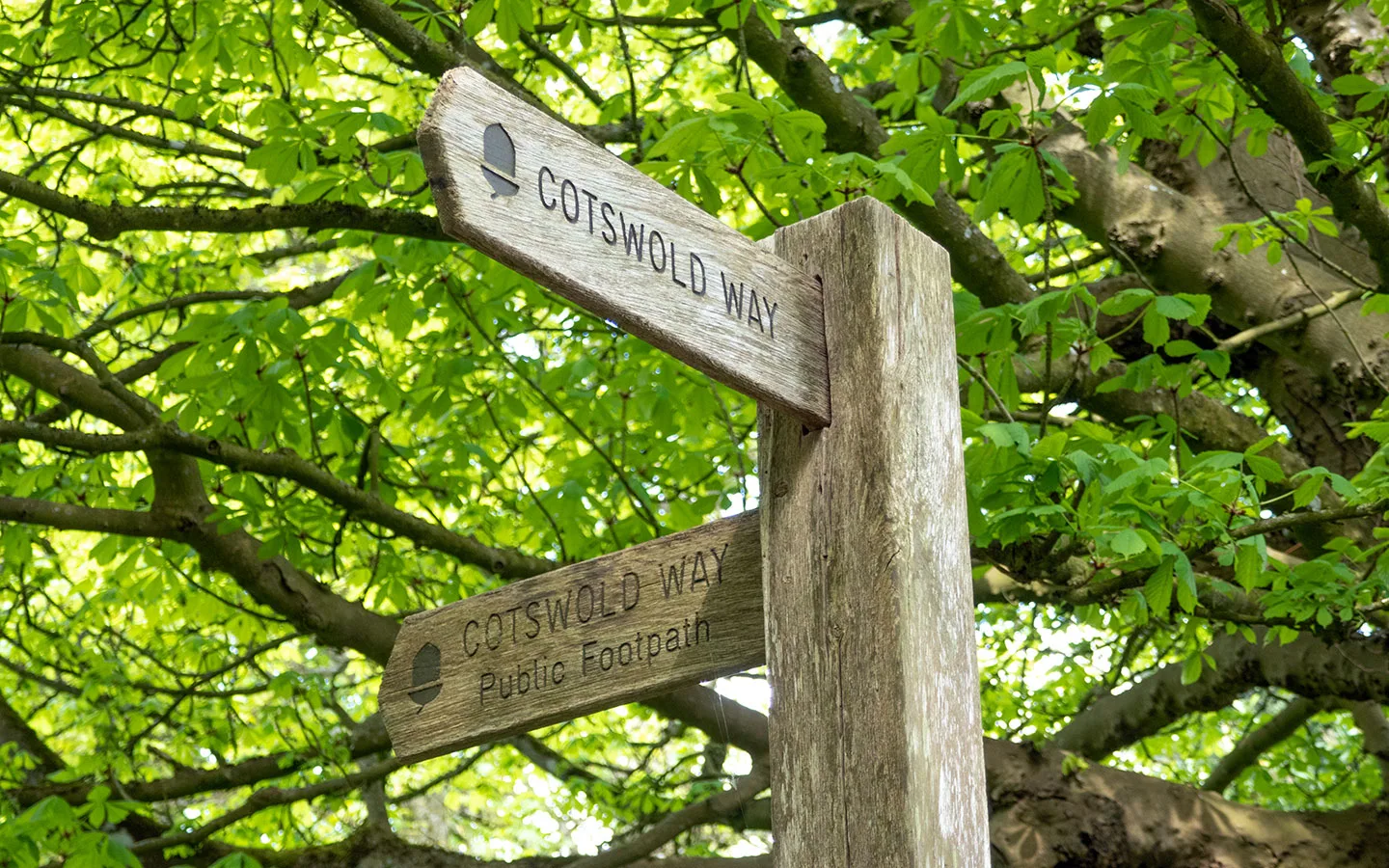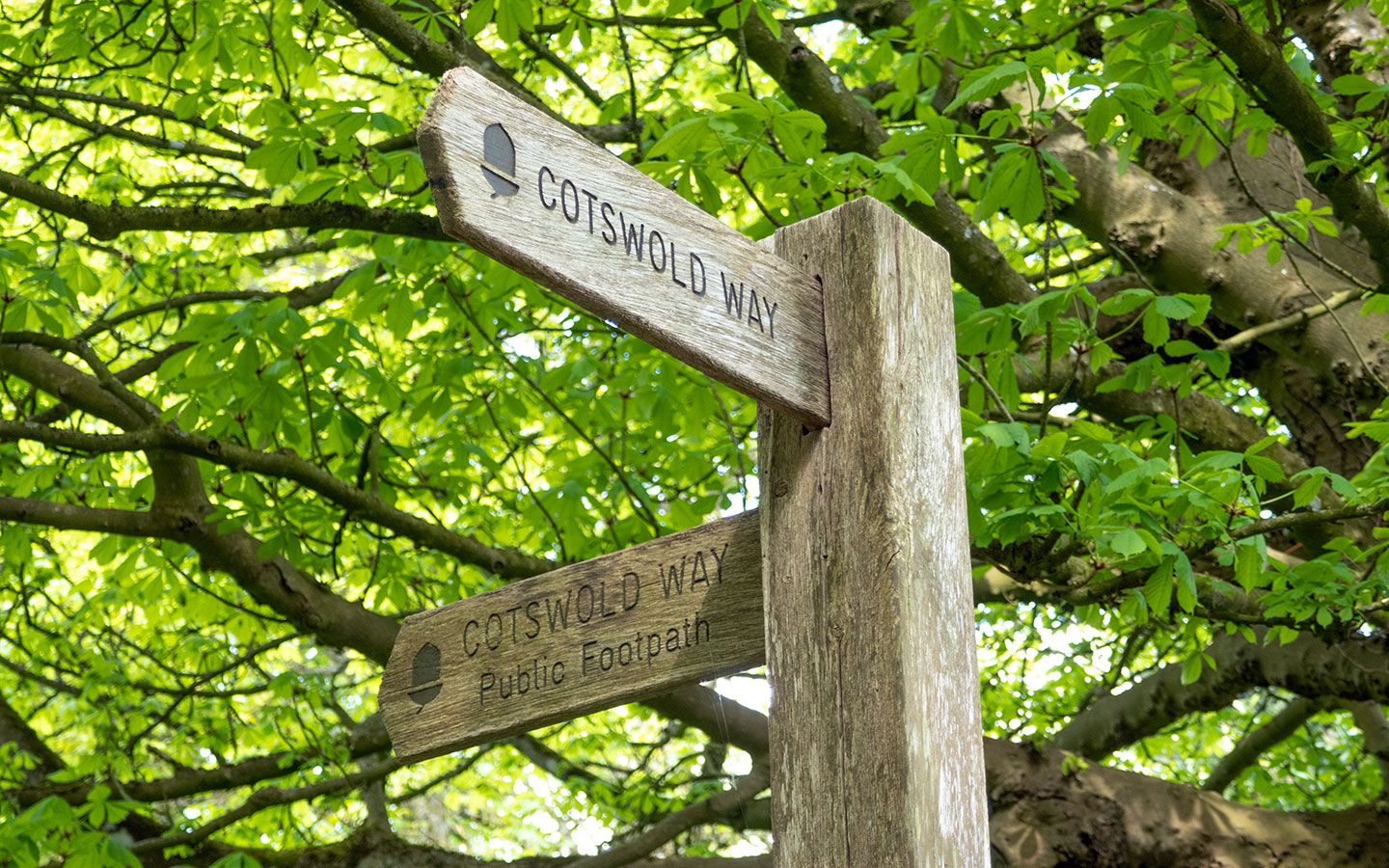 Can I take my dog on the Cotswold Way?
You're welcome to take your dog with you when you're walking the Cotswold Way, though the usual advice applies when it comes to walking with dogs in the countryside.
Always clean up after your dog and dispose of any waste safely. Keep dogs under control at all times so they don't disturb farm animals or wildlife, especially in spring around lambs or ground-nesting birds. And stay on the designated paths. Also make sure to take plenty of water for your dog and break the route up into distances which are small enough for them to manage.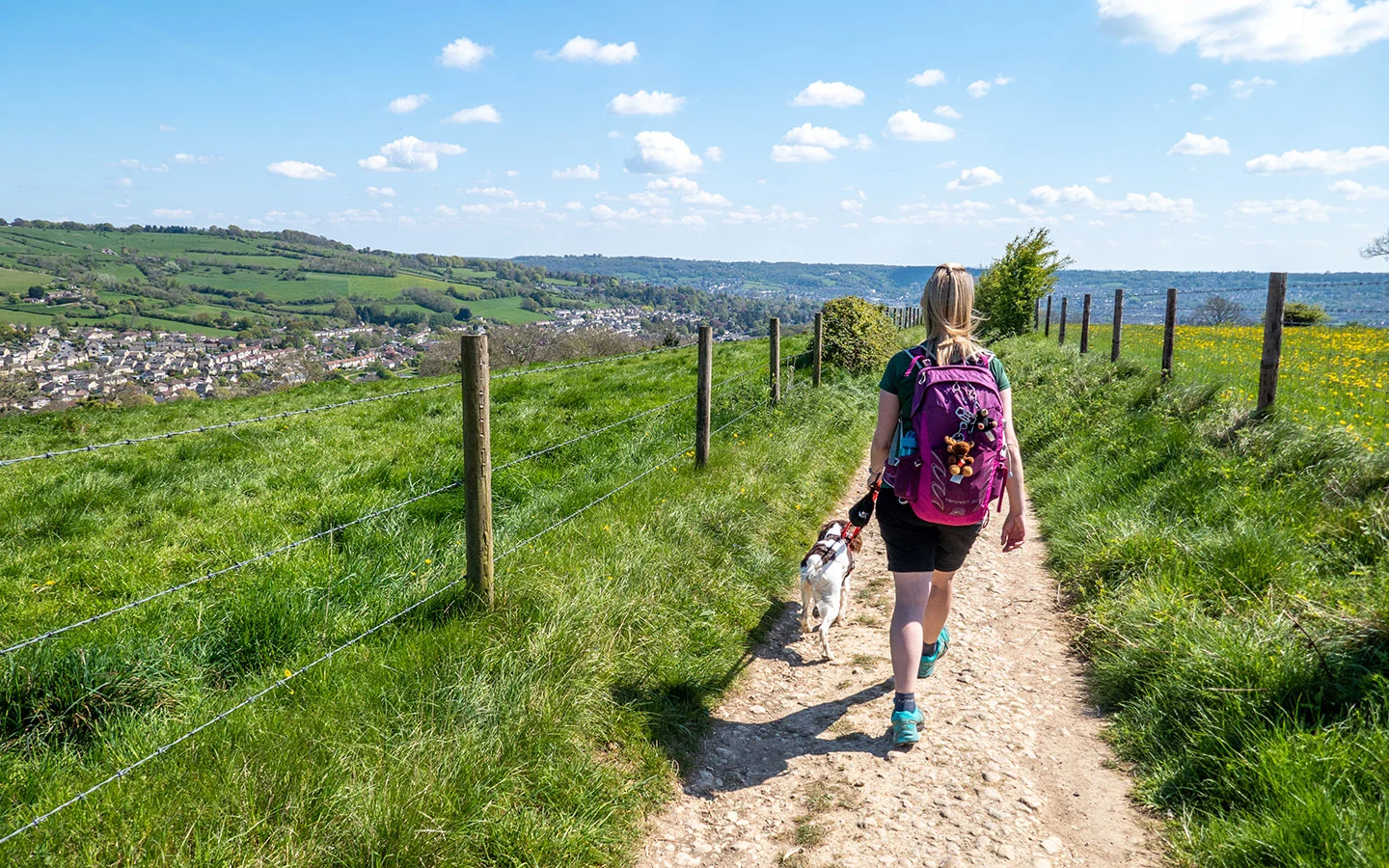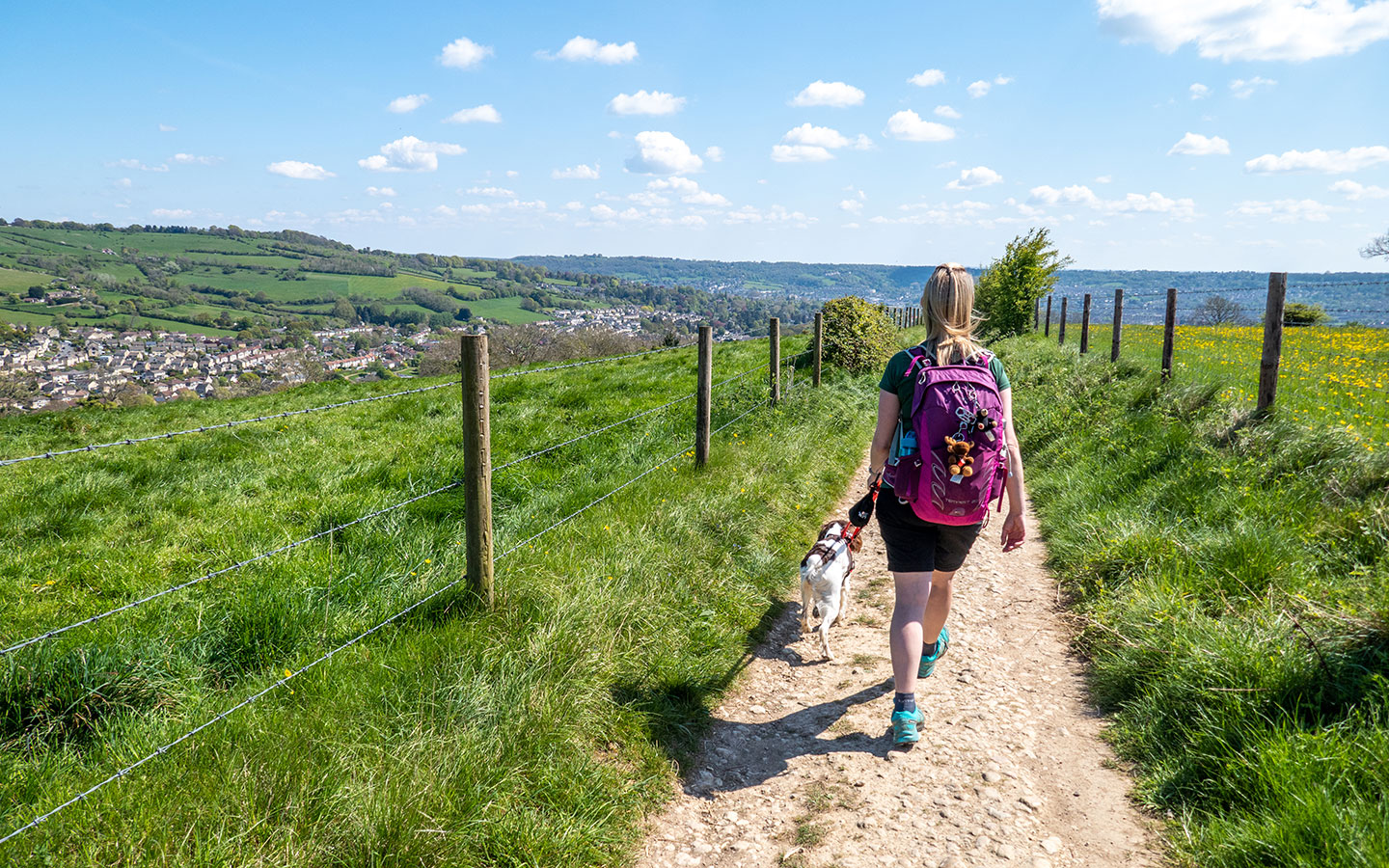 Where can I stay along the Cotswold Way?
There's a good selection of places to stay along the Cotswold Way, most commonly B&Bs, guesthouses and pubs, but also some hotels, campsites and glamping pods and cabins.
The Cotswolds is a popular place though and accommodation can get very busy, so book as far in advance as you can, particularly at peak times (during the July/August school holidays, Easter and at weekends) or in areas where there are limited accommodation options.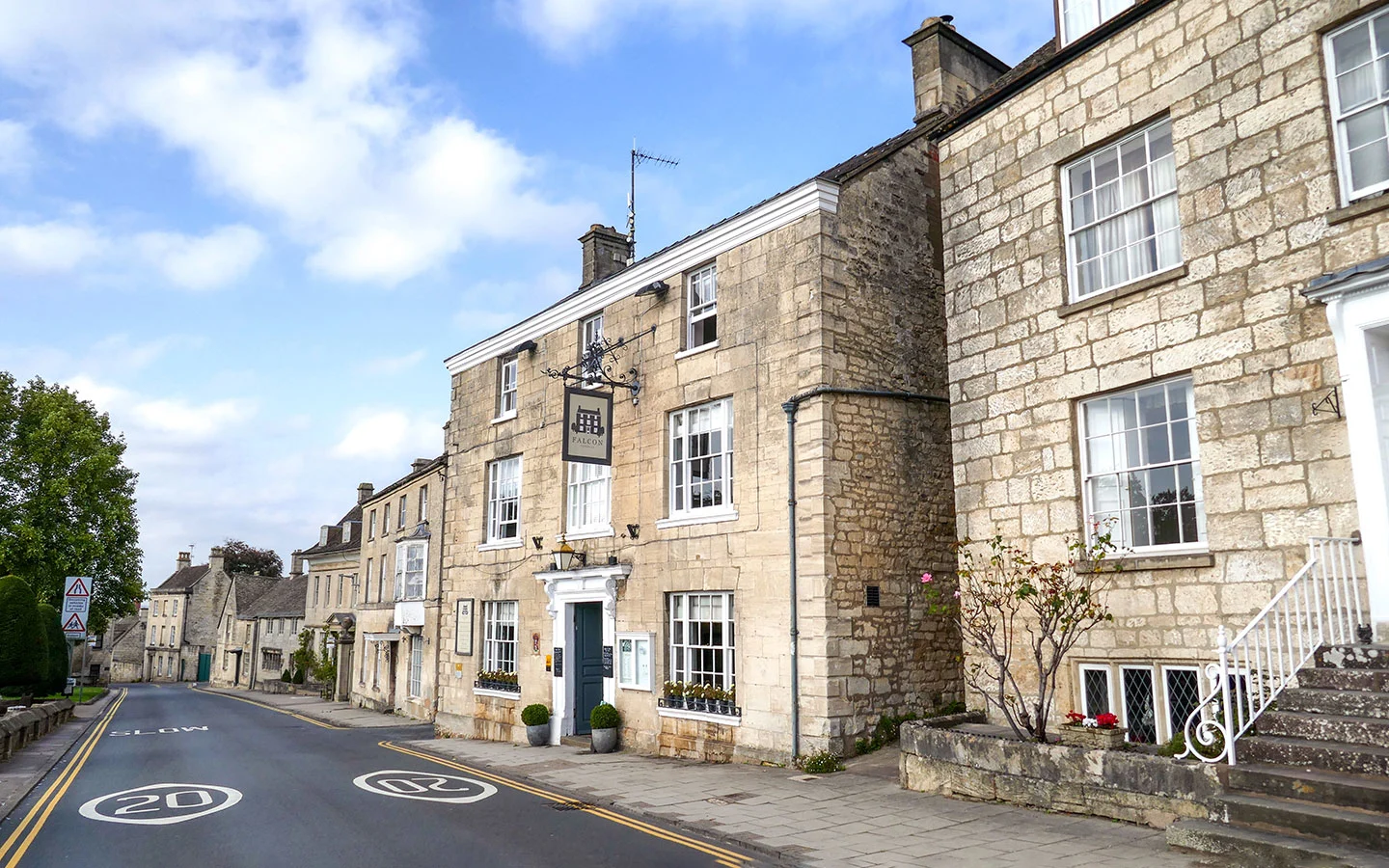 You might struggle to find accommodation right on the route in some areas and may have to walk a bit extra to reach your bed for the night – alternatively some B&Bs and guesthouses can organise lifts to and from the trail for you or you could take a taxi to and from the trail.
The Cotswold Way isn't the easiest route to do if you're trying to stick to a very low budget. There aren't many campsites along the route and wild camping is illegal in England, so if you're planning on camping you might need to combine it with a couple of nights in B&Bs or guesthouses. There also aren't budget bunkhouses or hostels like you find on some walking trails.
Read more: Cotswold Way accommodation guide
What about food and drink along the Cotswold Way?
Most B&Bs and guesthouses provide breakfast, either included in the room rate or for an extra cost, so you can fill up at the start of each day. There's normally a Full English breakfast on the menu, with bacon, eggs, sausages, beans and toast. But if walking after that sounds a bit like hard work, you can usually get lighter options like scrambled eggs on toast or cereal too.
Although the Cotswolds has no shortage of pubs, they're not always conveniently positioned on the Cotswold Way trail to make good lunch stops. It's worth checking each day's walking route to see if you'll be passing a pub around the right time (our itinerary details the options) – and double check opening times as they're not always open every day, especially in low season.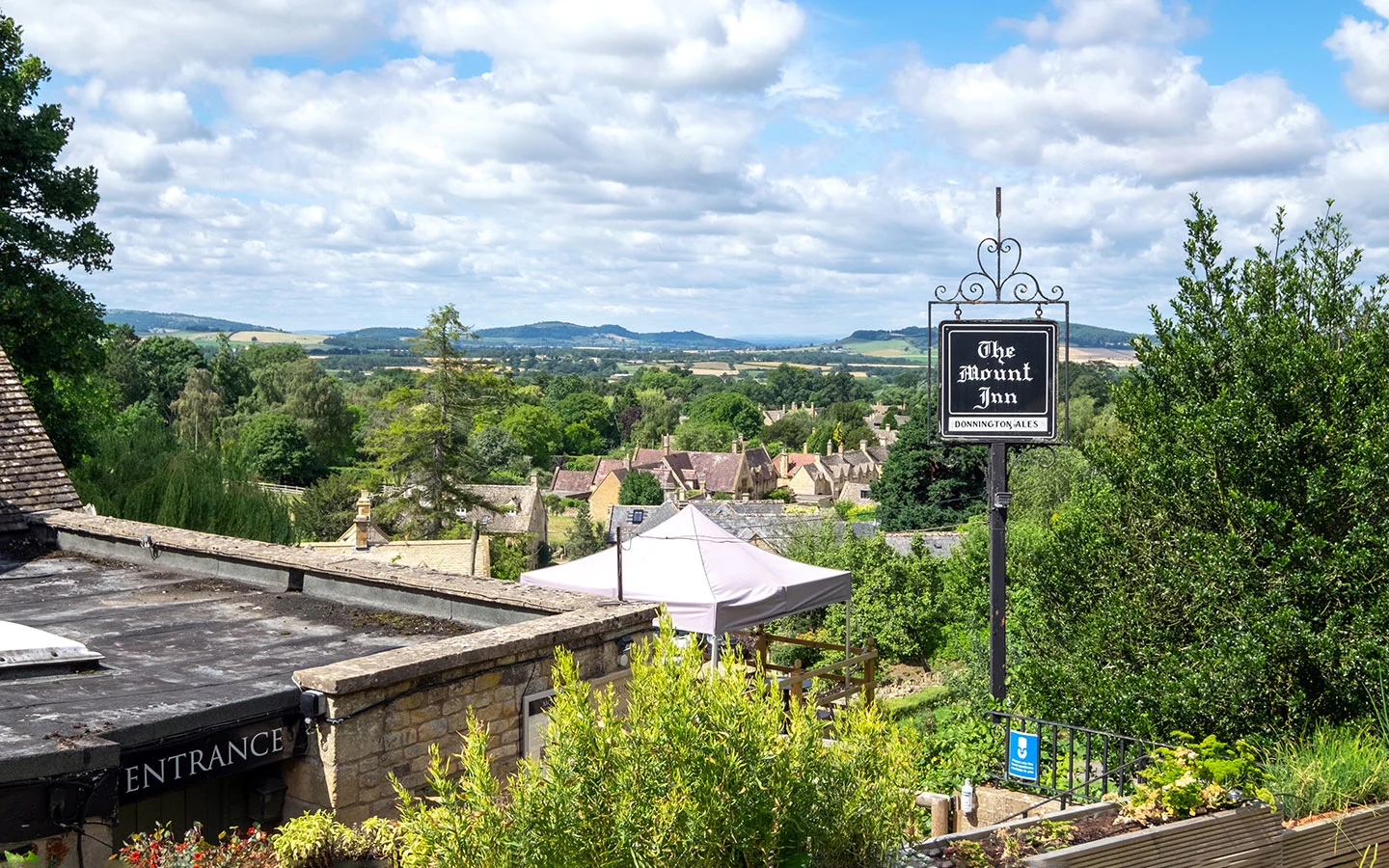 It's often easier to take a packed lunch and snacks with you each day. Many B&Bs and guesthouses can make a packed lunch for you, or you can find small grocery shops in most towns and villages, though you might not have a huge selection of options. Our snack favourites include bananas, dried fruit, nuts, granola bars – and a few packets of Jelly Babies to get us up the hills.
When it comes to evening meals, the local pub is the usual option, unless you're overnighting somewhere like Cheltenham where there's a selection of restaurants. Cotswold pubs range from traditional pie and a pint spots to gourmet gastropubs. In more remote areas you may need to get a lift or taxi from your accommodation to the nearest pub (unless you fancy an extra walk!).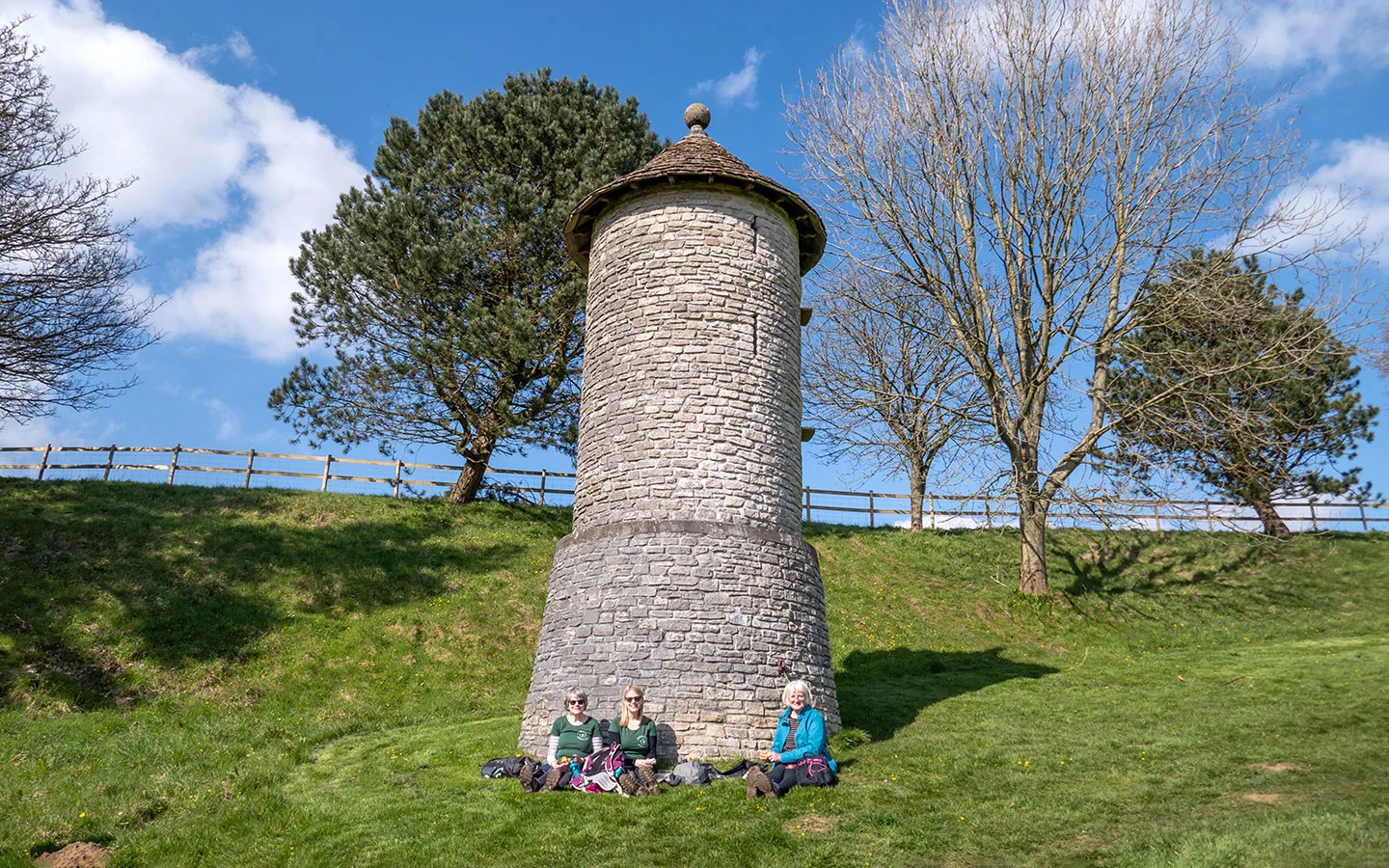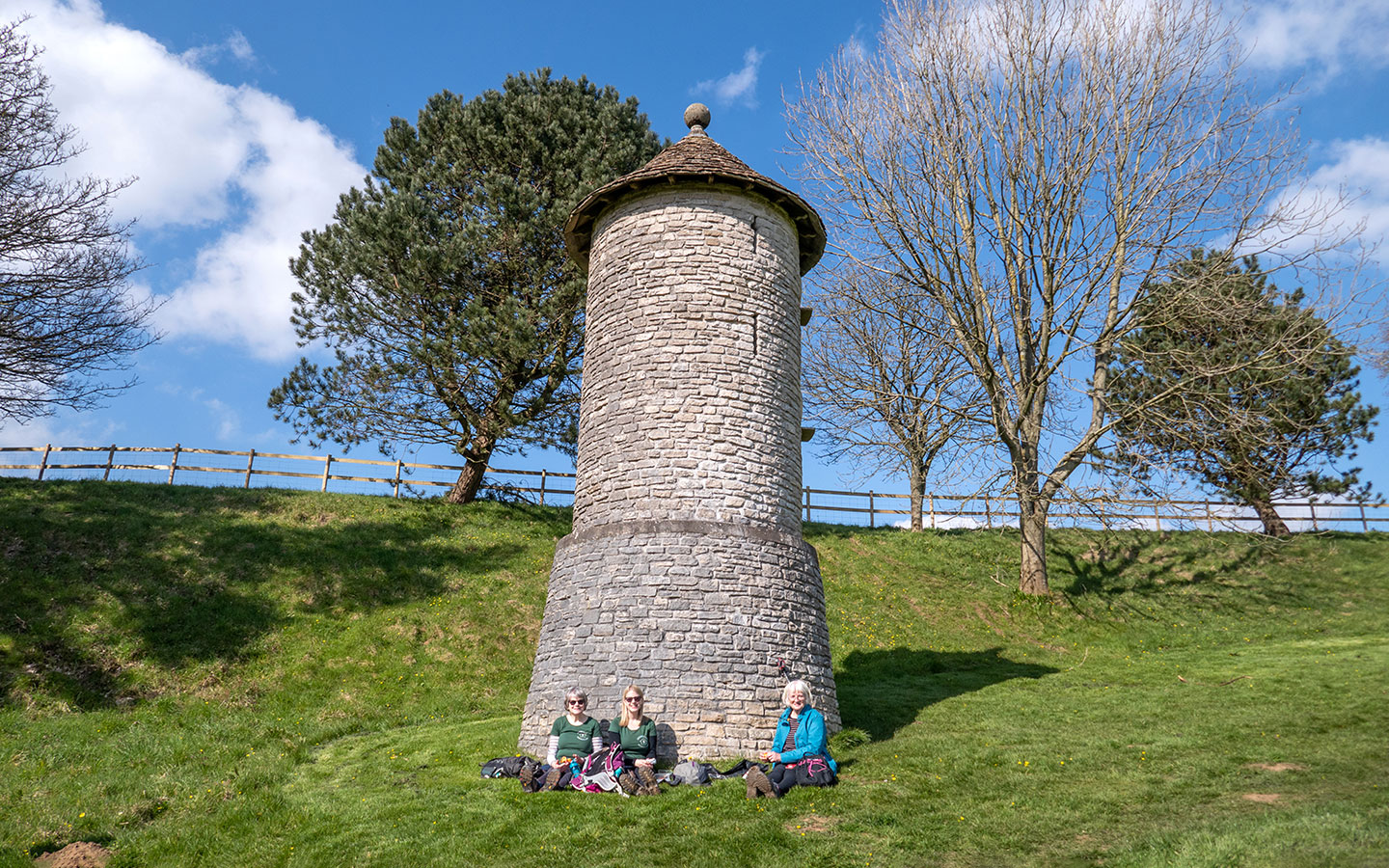 Are there toilets along the route?
When nature calls, there aren't many public toilets along the Cotswold Way – those there are are listed in our 10-day itinerary – so often your best bet is to stop off at a pub or café in one of the towns or villages along the route and make use of their bathrooms when you can.
Otherwise it's a case of finding the nearest convenient bush or tree (luckily there are plenty of both along the trail) and making sure it's off the path and away from any water sources. And if you need a 'number two', dig a hole with a stick (or seasoned walkers often bring a small shovel), bury it afterwards and bag up any toilet paper up and take it away with you to dispose of later.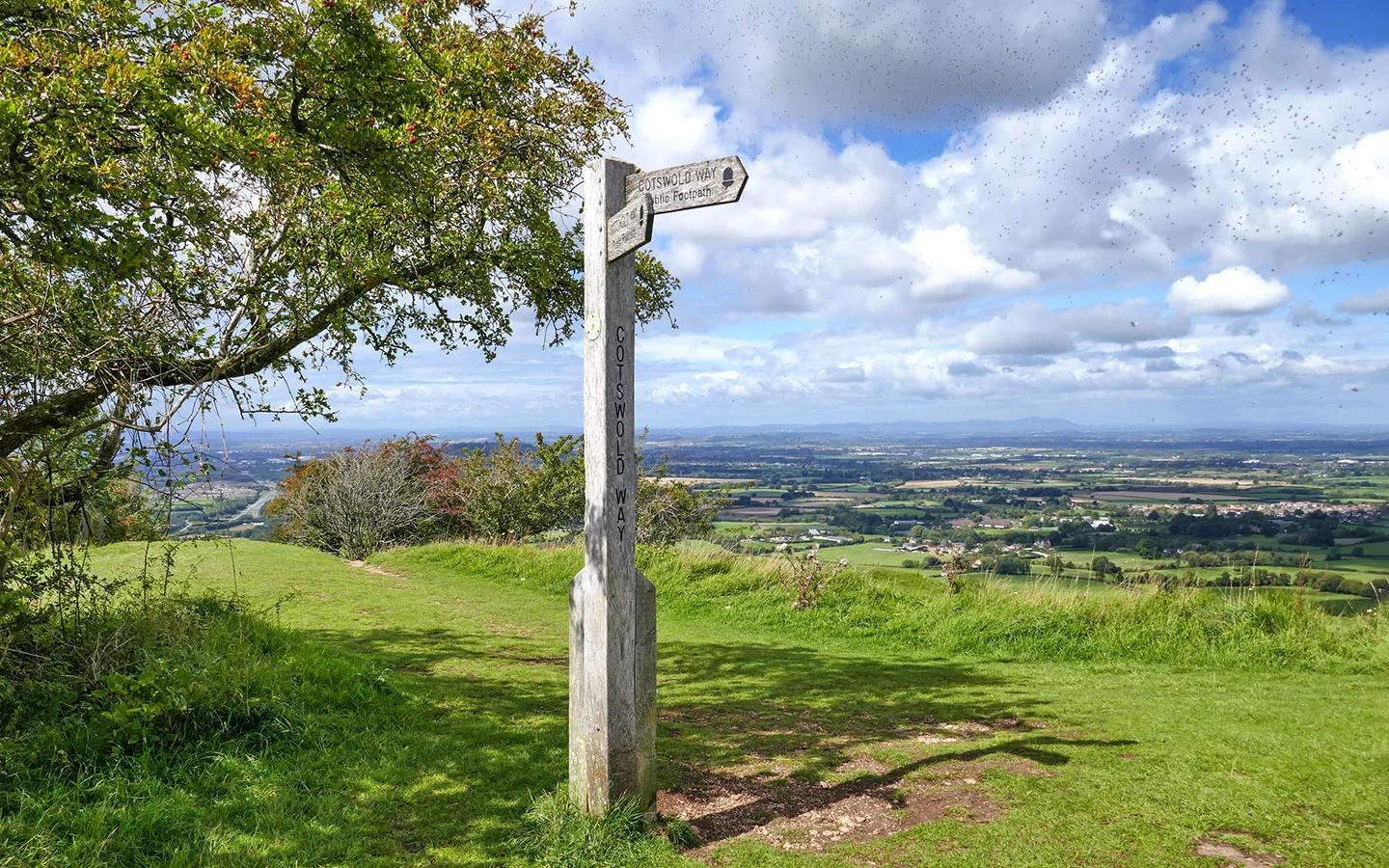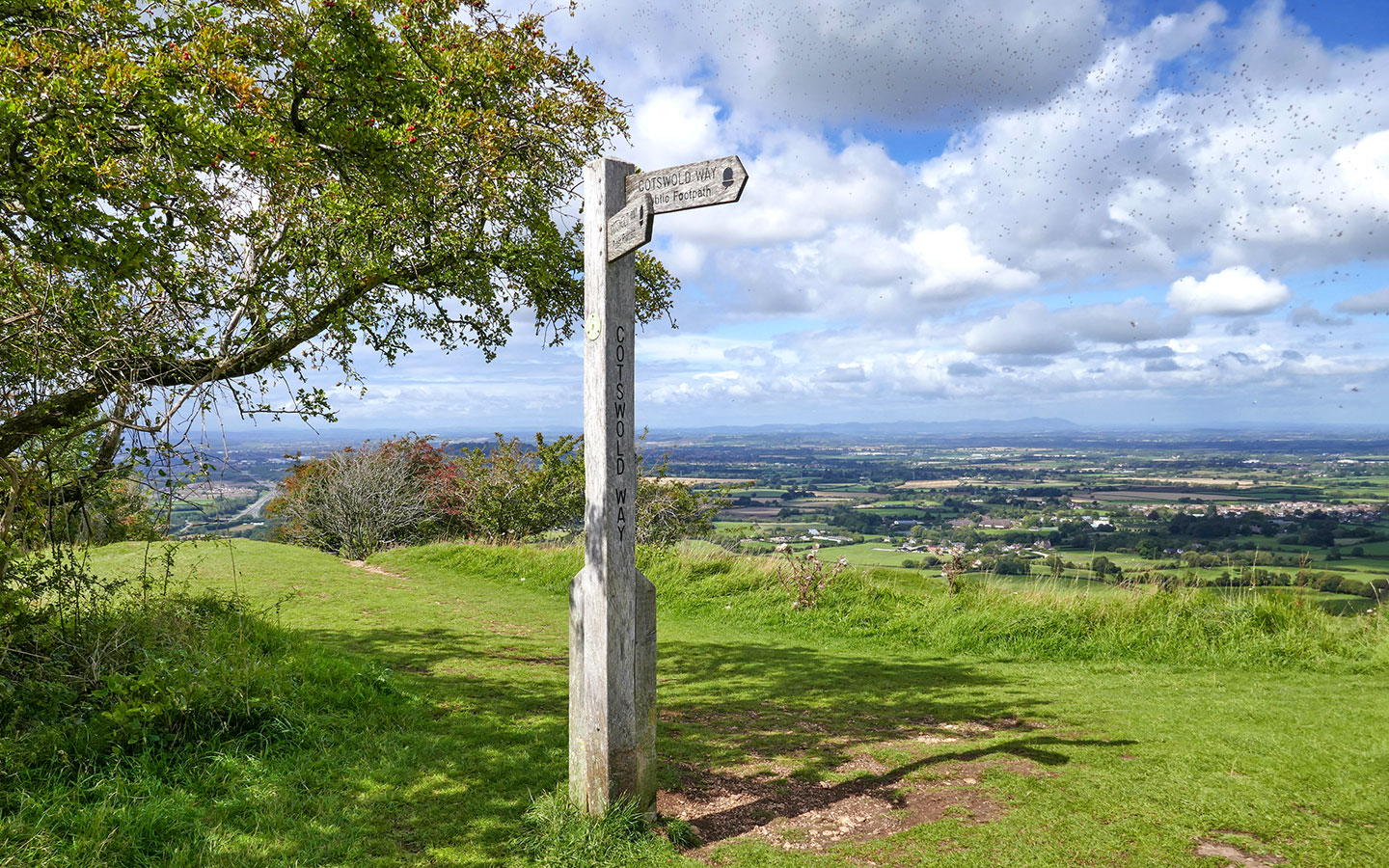 What do I need to take with me?
What you need to take with you when walking the Cotswold Way will depend on whether you're planning on carrying all your luggage with you day-to-day, or getting your main bags transported for you each day (see below for luggage transport options) and just carrying a day pack.
Either way, the most important part of your walking kit is what you'll be wearing, particularly on your feet. Although the Cotswold Way isn't a really difficult route it's advisable to wear comfortable walking shoes or boots, which are waterproof but breathable, and have decent ankle support. Some walkers also like to have walking sticks or poles to help on uneven ground.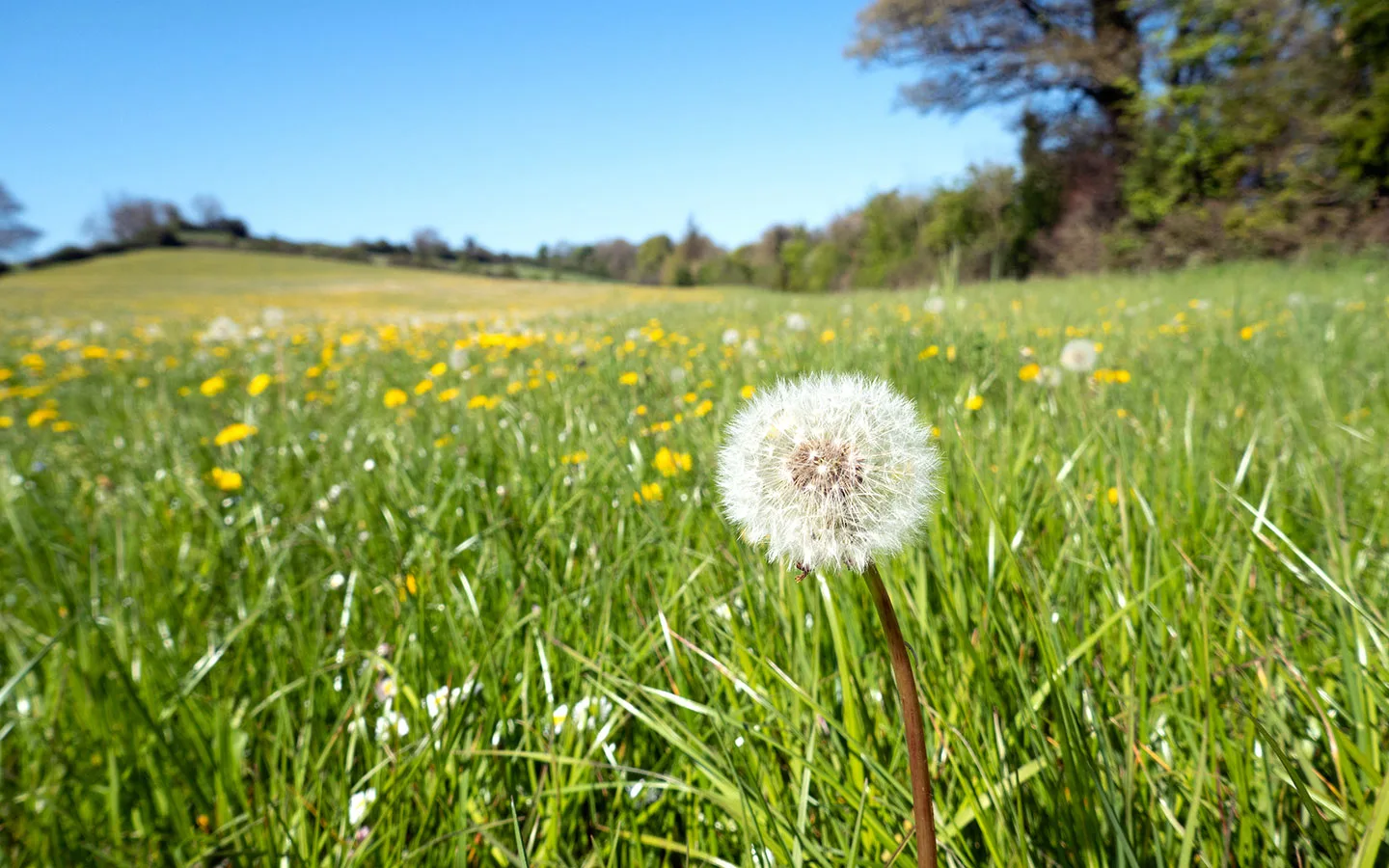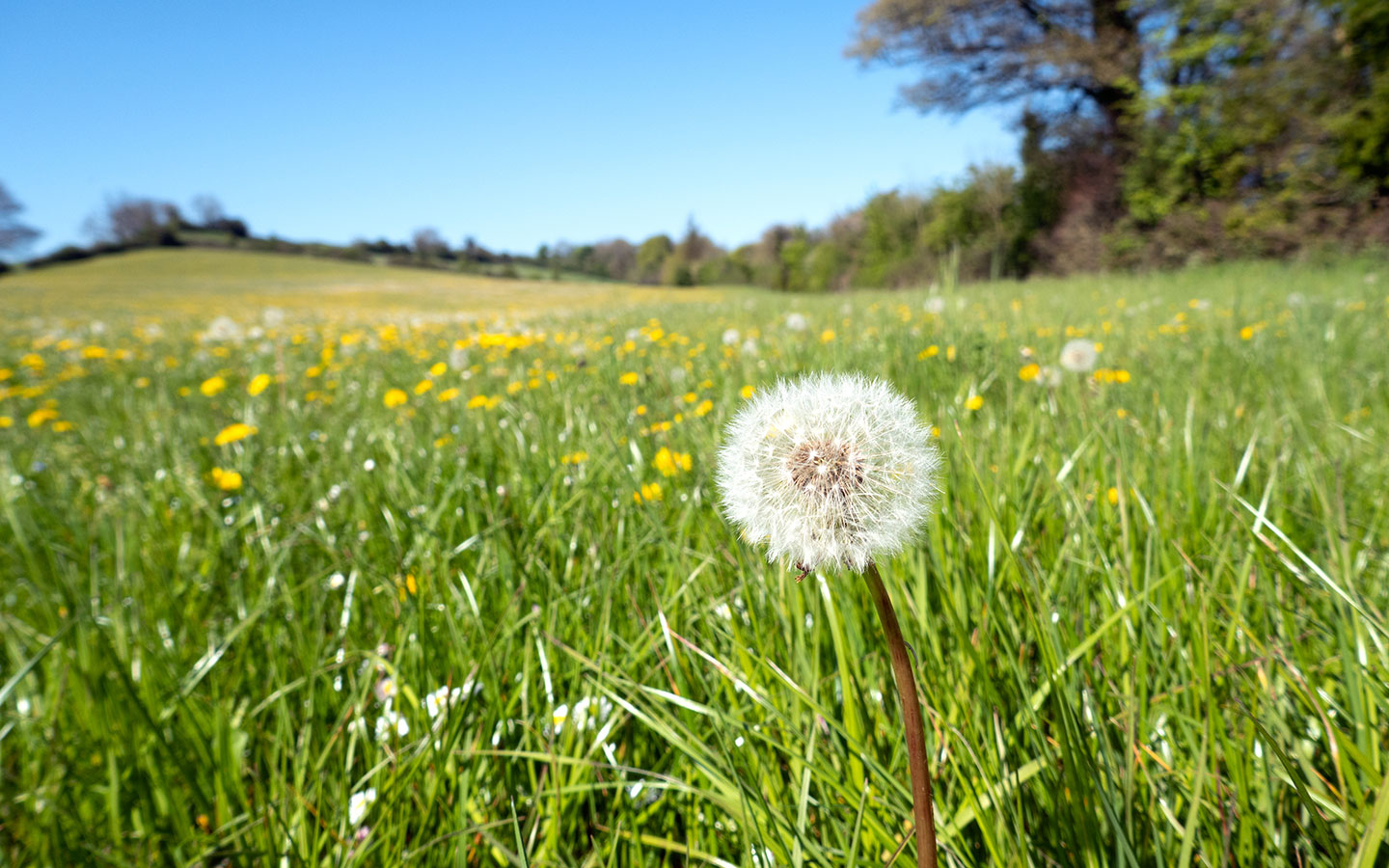 Pack plasters or blister pads too, as even well-worn boots can start to rub after a few days of walking. Seasoned walkers advise wearing two pairs of socks to prevent blisters, and merino wool socks are particularly good as they're lightweight, warm and quick-drying.
The weather in the Cotswolds is changeable year-round, so always make sure you're carrying waterproofs – at least a lightweight waterproof jacket and preferably waterproof over trousers for any really wet days. A fold-up poncho which also covers your rucksack is useful too in case the rain sets in. And if it's cold the wind can be harsh, so gloves and a scarf or buff is useful.
And at the other weather extreme, on sunny days you'll need sunscreen, sunglasses and a sun hat as there's not a lot of shade along some sections of the route, plus plenty of water.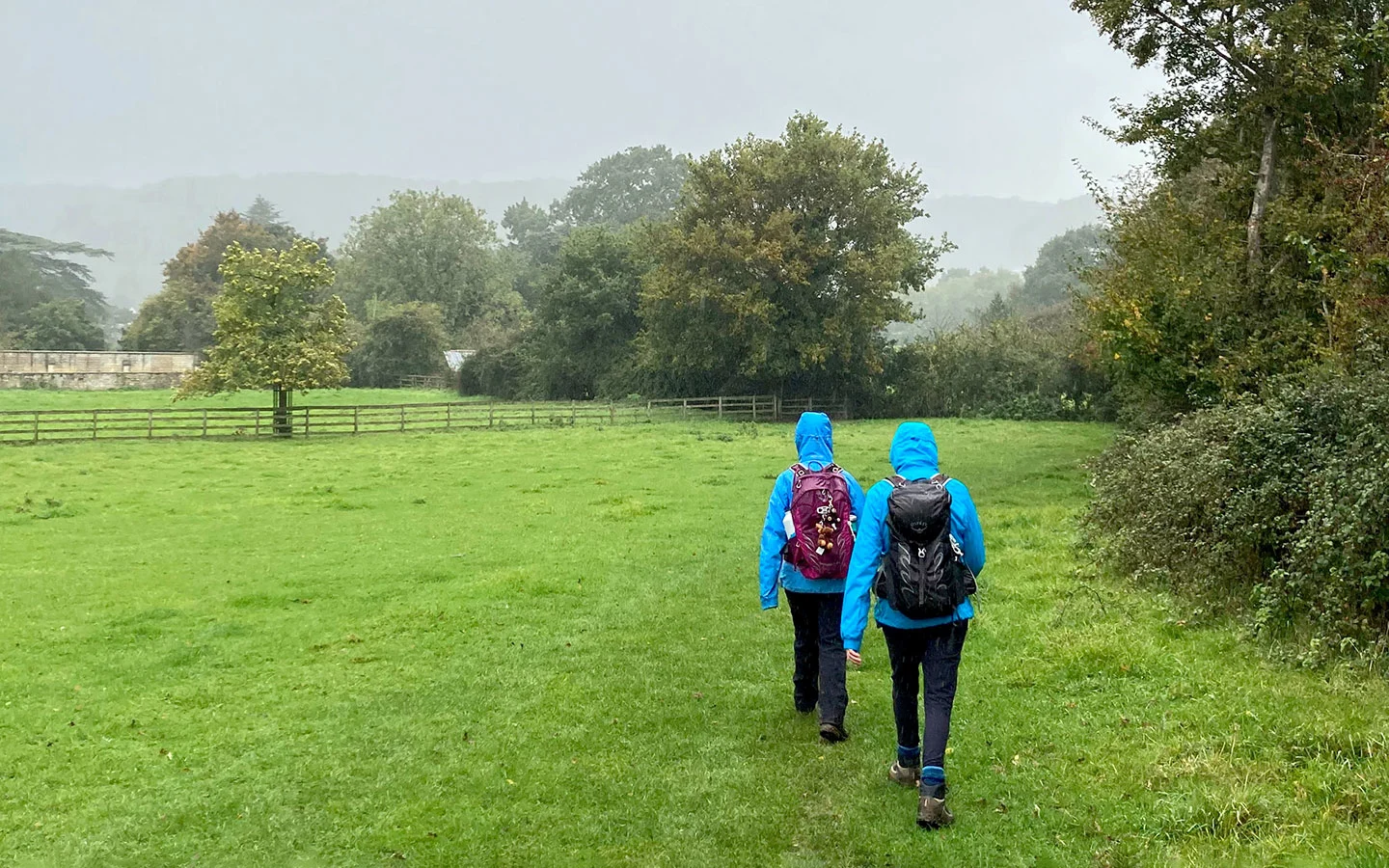 If you're carrying all your kit, a 40–50-litre rucksack should be big enough for a couple of changes of clothes, waterproofs, toiletries, a water bottle (which can be refilled at pubs and cafés along the way), lunch and snacks. If you're getting your bags transported you can add more comforts like a change of shoes to rest your feet in the evenings as you'll only need to carry a day pack.
Mobile phone reception can be patchy on the Cotswold Way, and if you're relying on a phone app for navigation it's useful to have a power bank to top up your phone battery if you need it, as well as a paper map, compass and torch in case of emergencies. And don't forget a camera (or a camera phone) to capture the gorgeous Cotswold views you'll see along the way.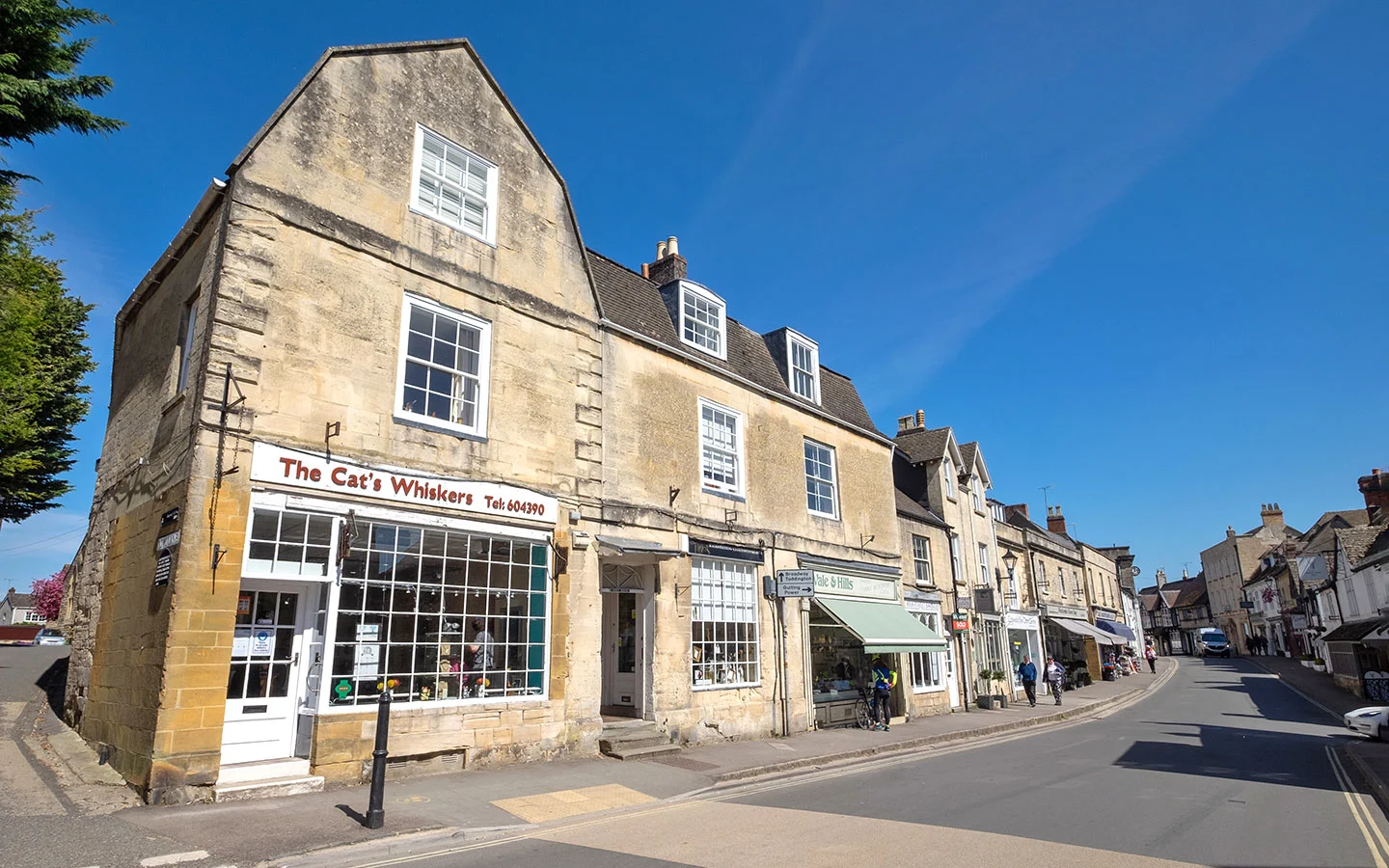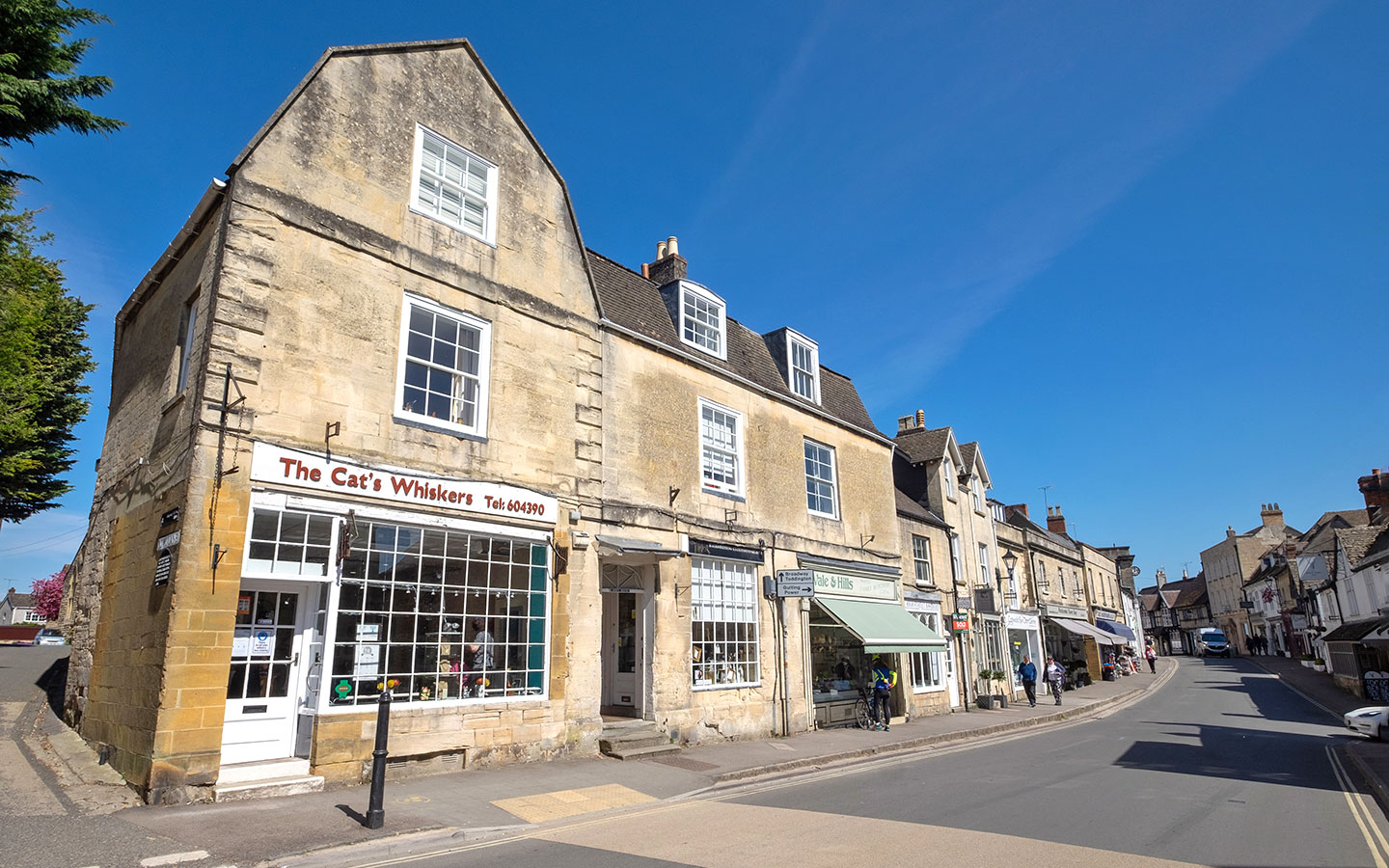 Can I get my luggage transported for me?
If you don't want to carry everything with you, there are a few different companies which offer bag transportation services along the Cotswold Way. They collect your luggage from your accommodation each morning and drop it off at your destination so it's waiting for you when you arrive later on, so you only have to carry a day bag with the essentials out with you.
Sherpa Van, Carry a Bag, Cotswold Walkers and Cotswold Luggage Transfers all offer luggage transfers on the Cotswold Way. Prices are £10–£13 per bag per transfer and are cheaper for multiple bags. Many of these companies also offer passenger transport and accommodation booking too.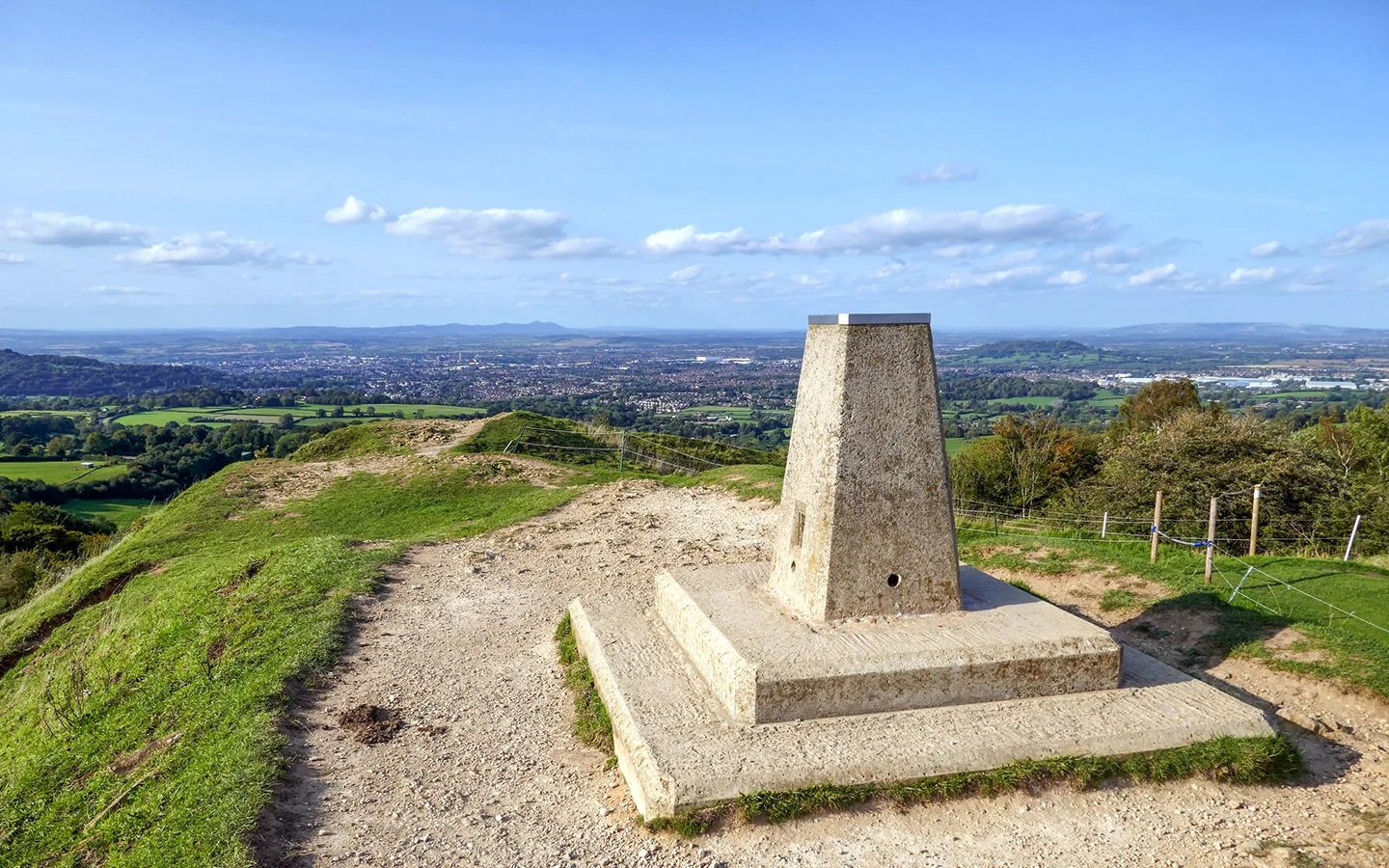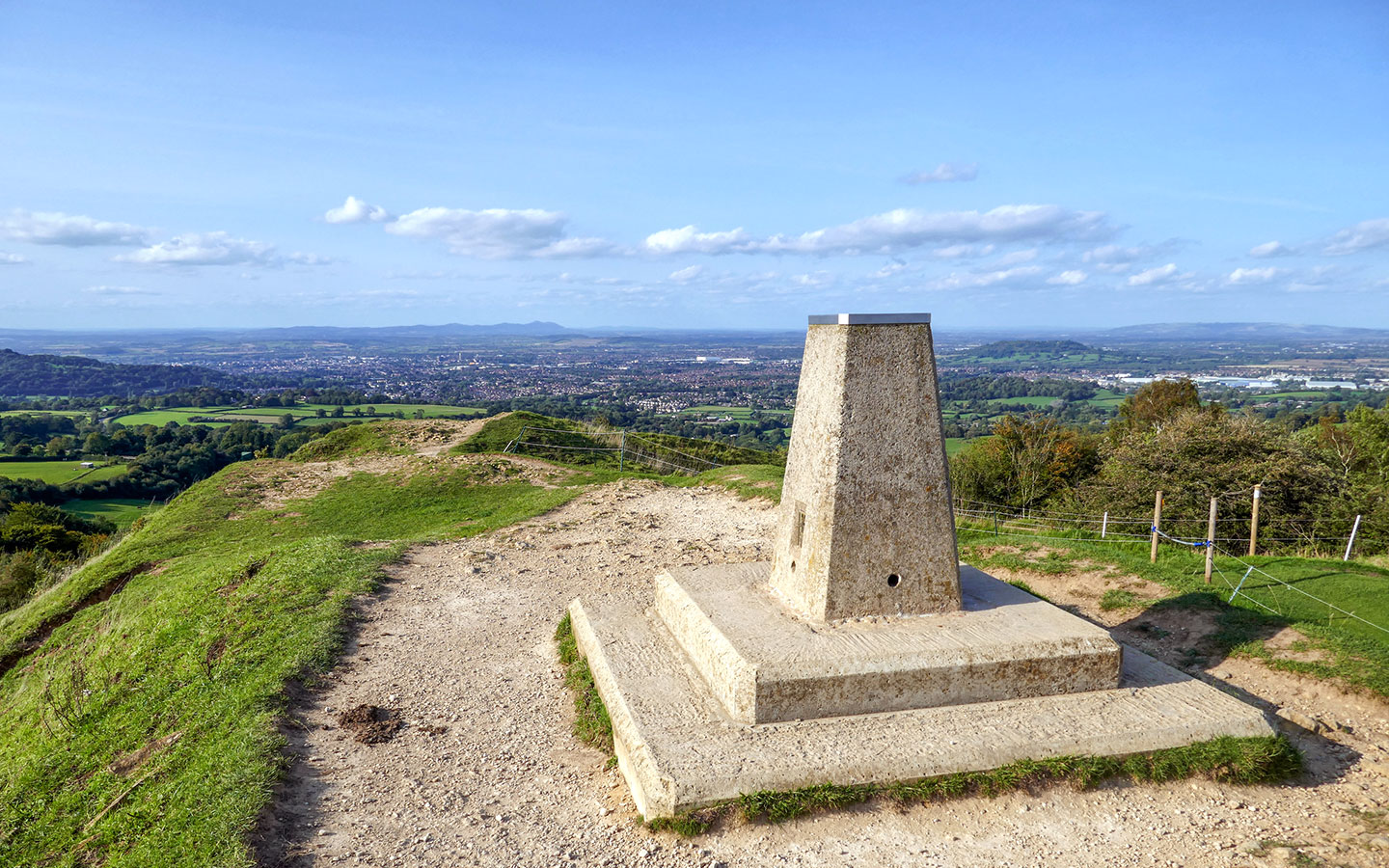 What Cotswold Way maps and guidebooks are there?
If you like to have a paper map, there are a few different maps which cover the Cotswold Way. The Ordnance Survey Explorer Maps (1:25,000 scale) – the ones with the orange covers – are ideal for walkers, with lots of details on footpaths and points of interest along the way.
The following OS Explorer Maps include different sections of the Cotswold Way: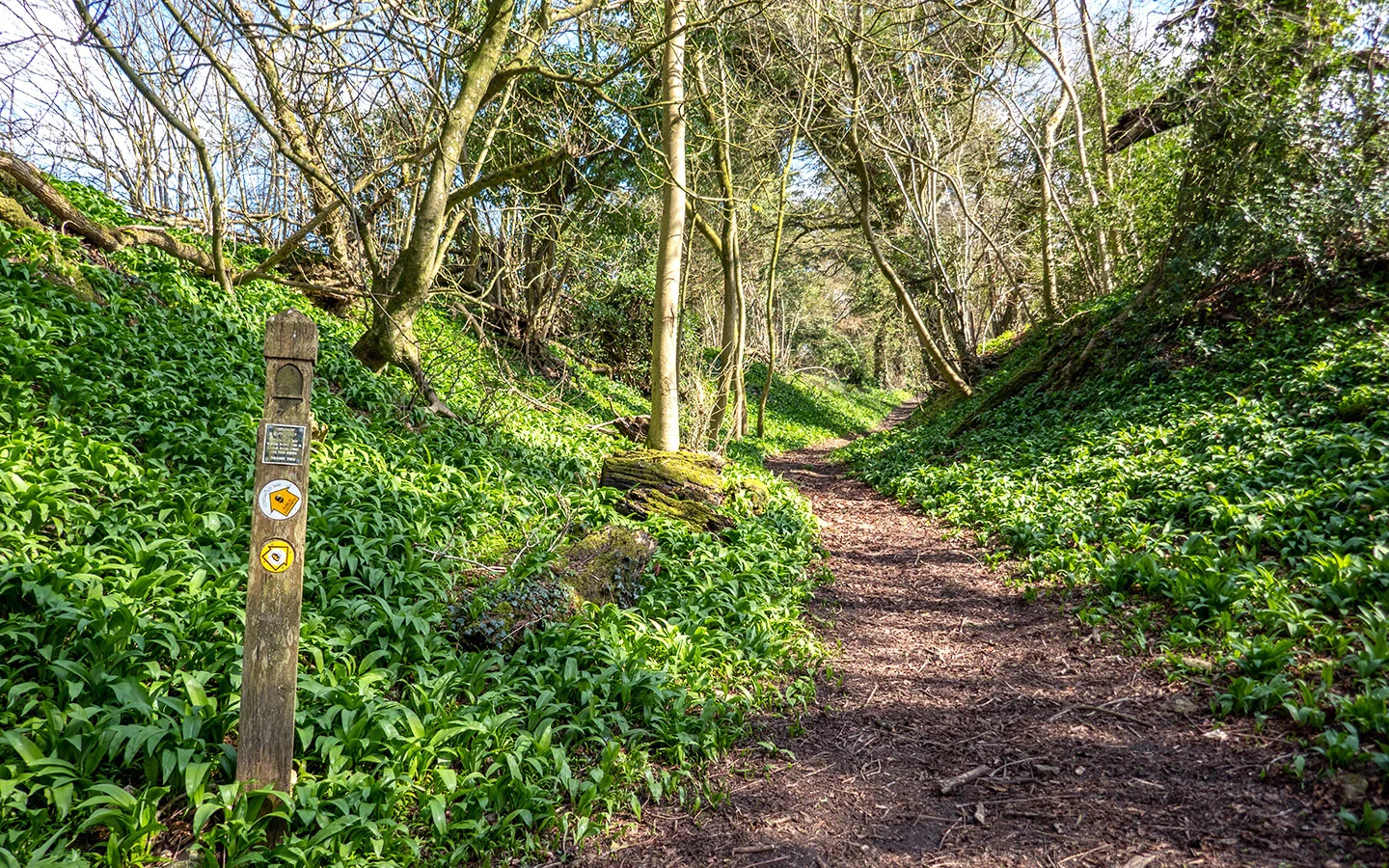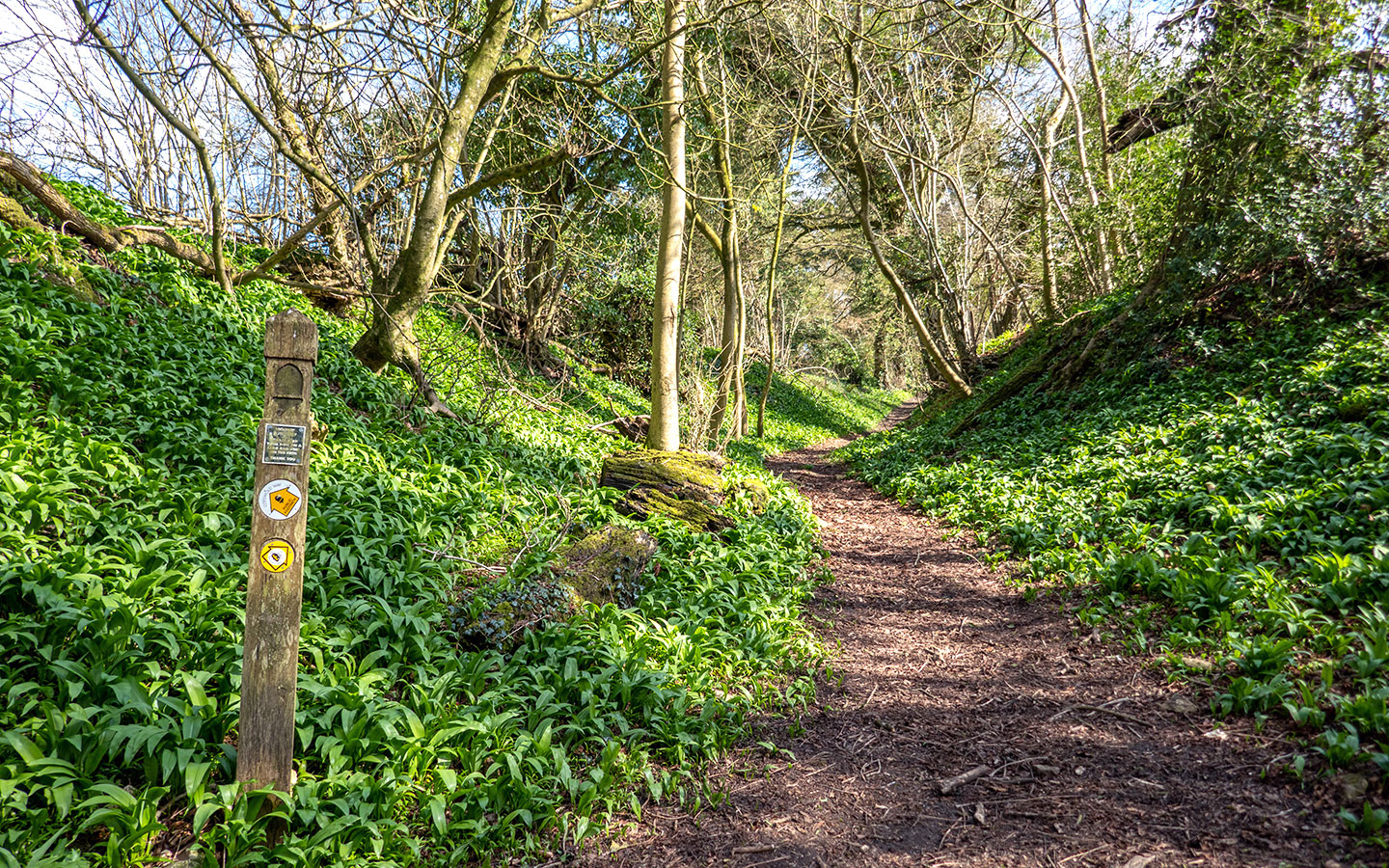 As you can see, the route crosses onto quite a few maps. If you don't want to buy them all, another option is getting an OS maps subscription* (which costs £28.99 a year) and using electronic maps though their app, which has the added benefit of a GPS marker showing where you are.
Or there are a couple of Cotswold Way maps which only cover the areas you need for the route: the Cotswold Way A-Z Adventure Atlas*, a book which uses the OS 1:25,000 maps, and the Cotswold Way Harvey Map*, a fold-out map using 1:40,000-scale maps.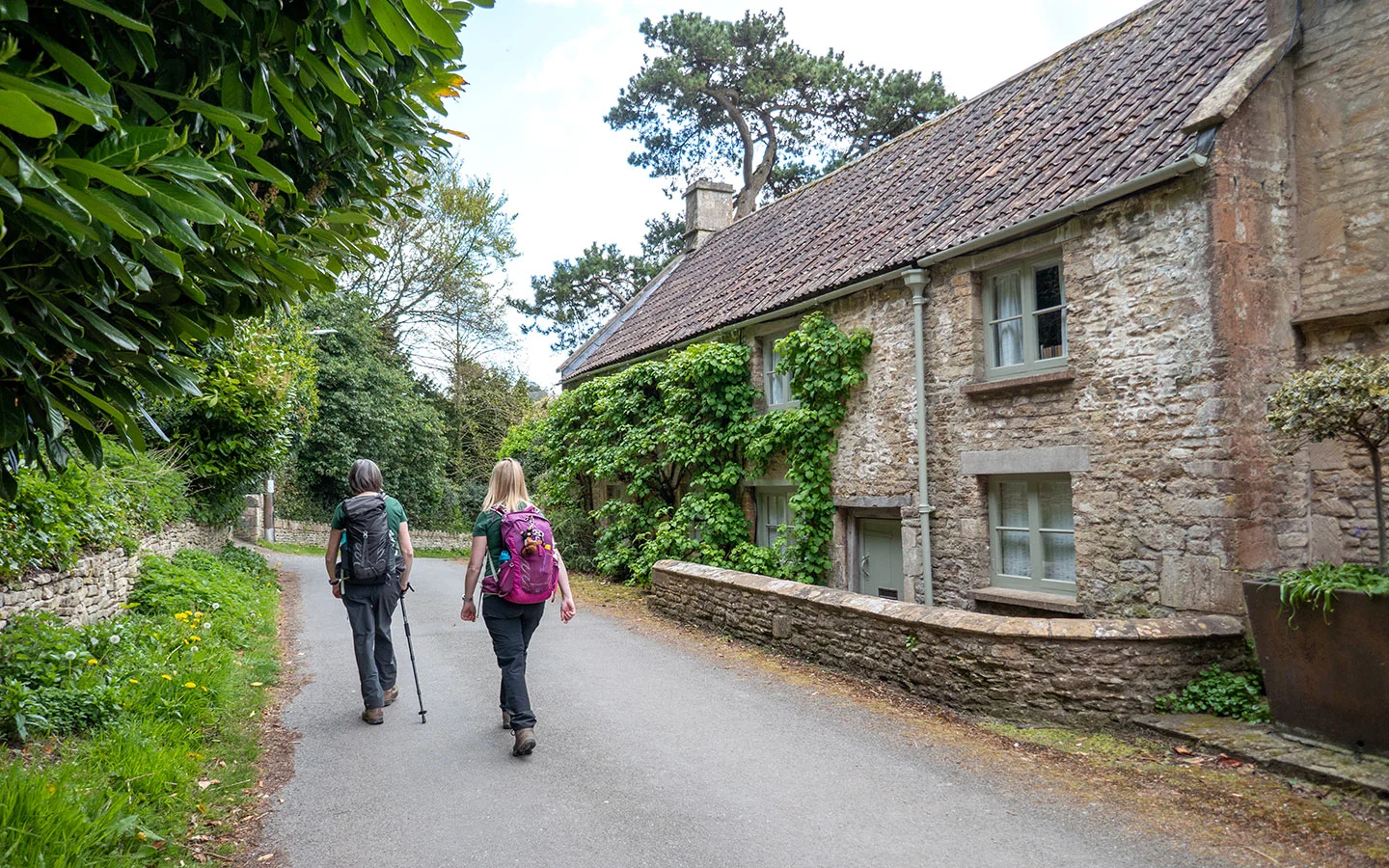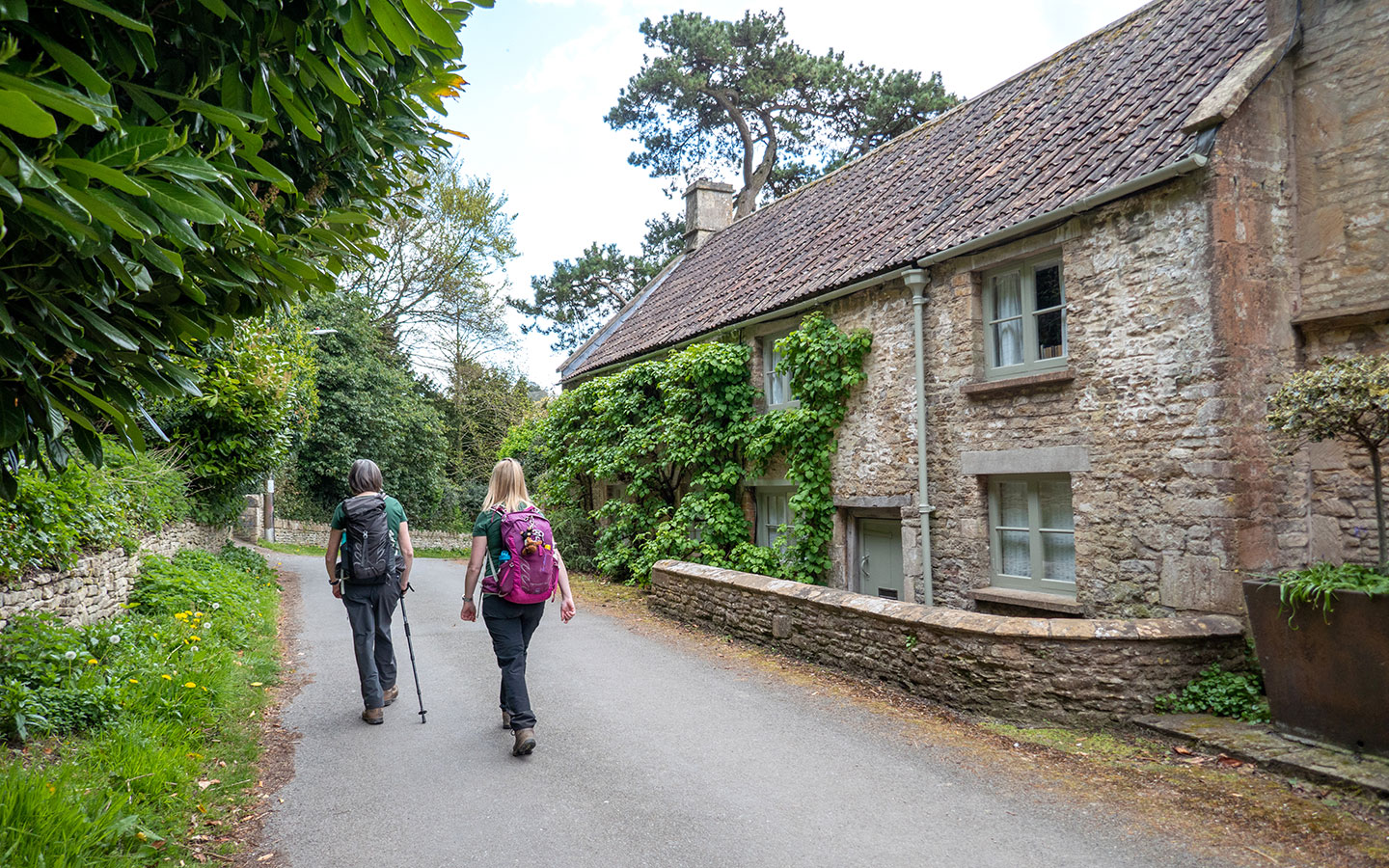 There are also several Cotswold Way guidebooks available, which have maps and directions, route-planning tips and details of accommodation and places of interest along the way.
Cotswold Way by Anthony Burton (2017): The official National Trails guidebook splits the trail into 15 sections, going from north to south, with OS 1:25,000 maps and detailed directions.
Cotswold Way (Trailblazer Guides)* by Tricia & Bob Hayne (2019): Also covers the trail from north to south, with 44 hand-drawn 1:20,000-scale maps, with details of transport, places to stay and eat, plus background on local history, flora and fauna.
Walking the Cotswold Way (Cicerone)* by Kev Reynolds (2016): Covers the trail in both directions over 13 stages using 1:25,000 OS maps, so might be most useful for people walking south to north. Also includes information on places to stay, eat and getting around.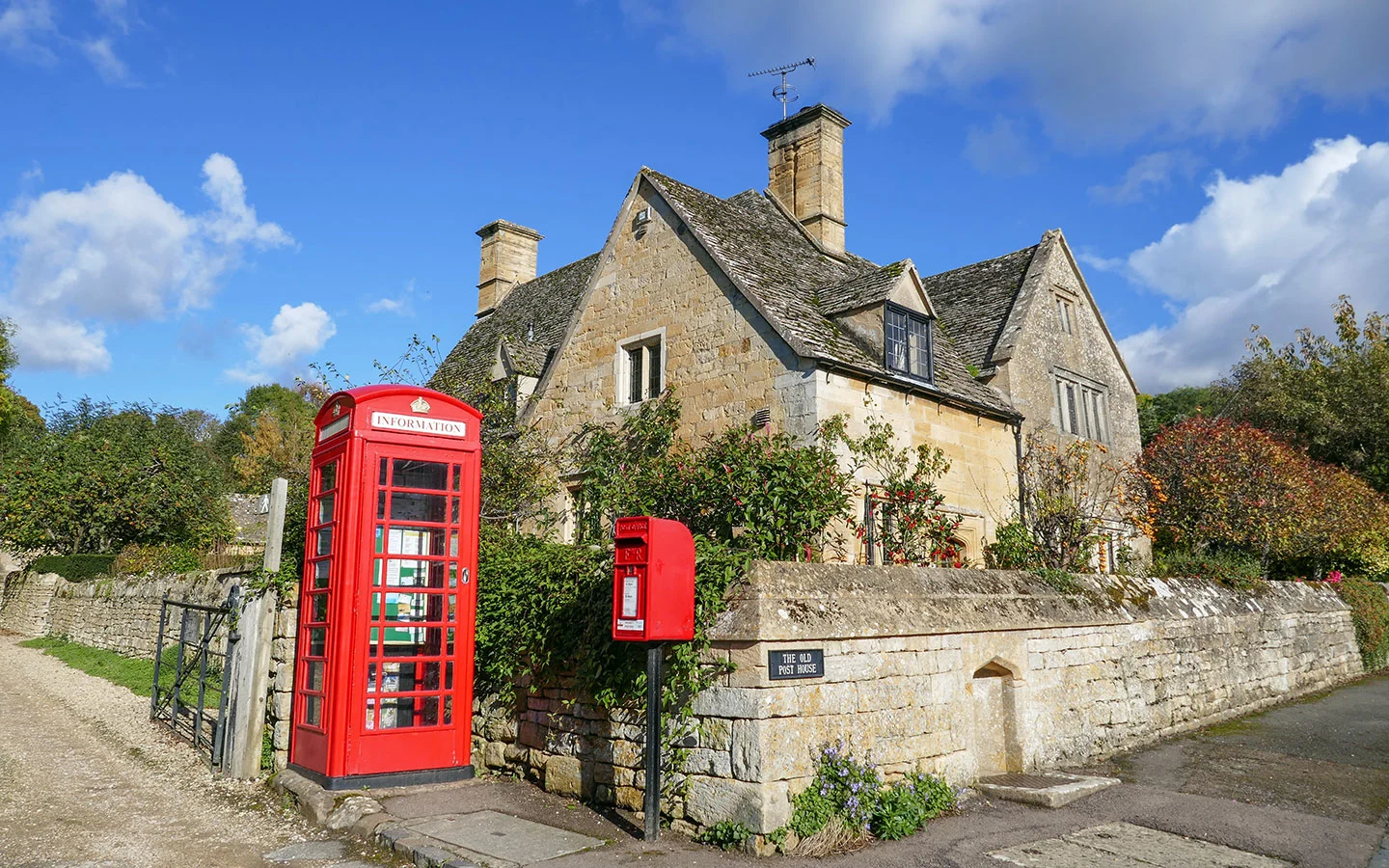 The Cotswold Way Association also publish The Cotswold Way Companion, which is an insider's guide to the trail written by its voluntary wardens. It's not a step-by-step route guide, but more an insight into the Cotswold Way and the places along it, with some interesting stories and custom maps. Plus the profits go to help support the Association maintain the trail.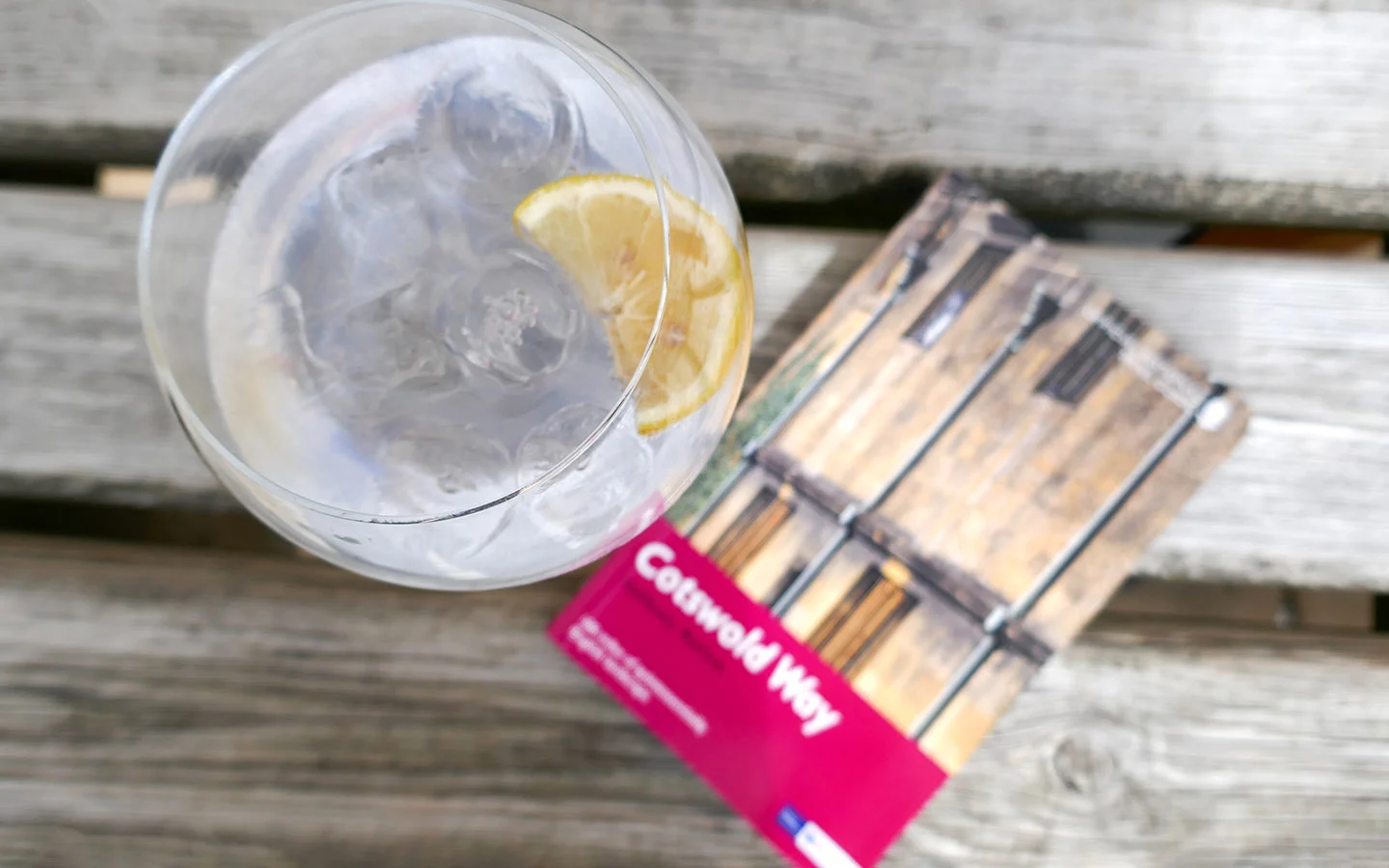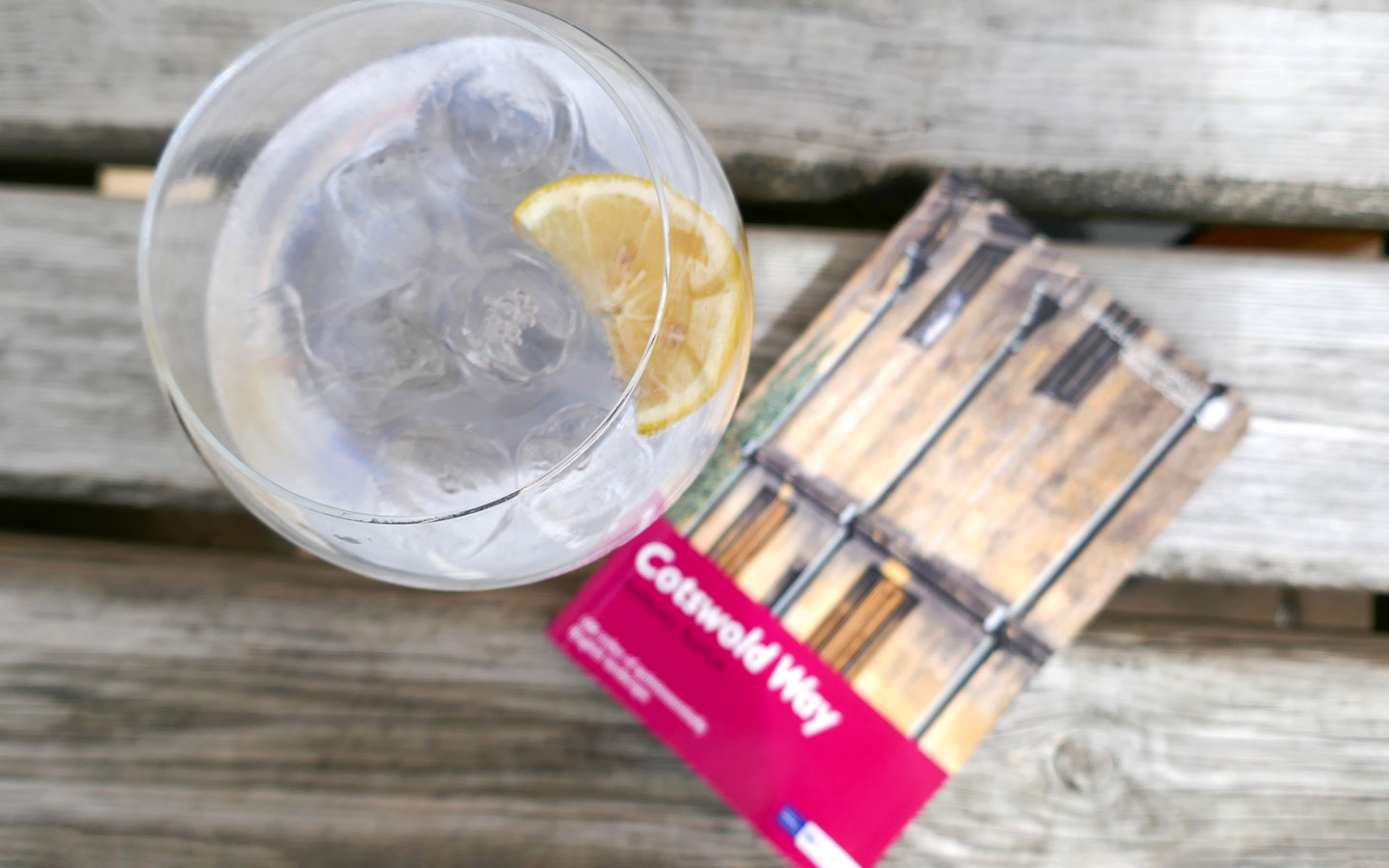 What if I don't want to organise it myself? Is there someone who can plan it for me?
If you're short on time or don't want to have to sort out planning all the details of your Cotswold Way walk yourself, there are several companies offering self-guided Cotswold Way holiday packages. These usually include accommodation, luggage transfers, guidebooks and an emergency contact, and you can choose how many days you want to spread the walk over.
These are a few of the companies offering Cotswold Way holidays:
I've finished walking the Cotswold Way! What next?
Congratulations! There's an amazing sense of achievement in finishing the Cotswold Way, especially when you look back at the Cotswold hills stretching off into the distance behind you.
If you want to mark your achievement, you can submit your details to the Cotswold Way Hall of Fame on the Cotswolds AONB website. You can also get souvenir pin and cloth badges, waymarkers and bags from the Cotswold Way Association shop. Or National Trails also have a shop selling Cotswold Way badges, mugs, posters and completion certificates.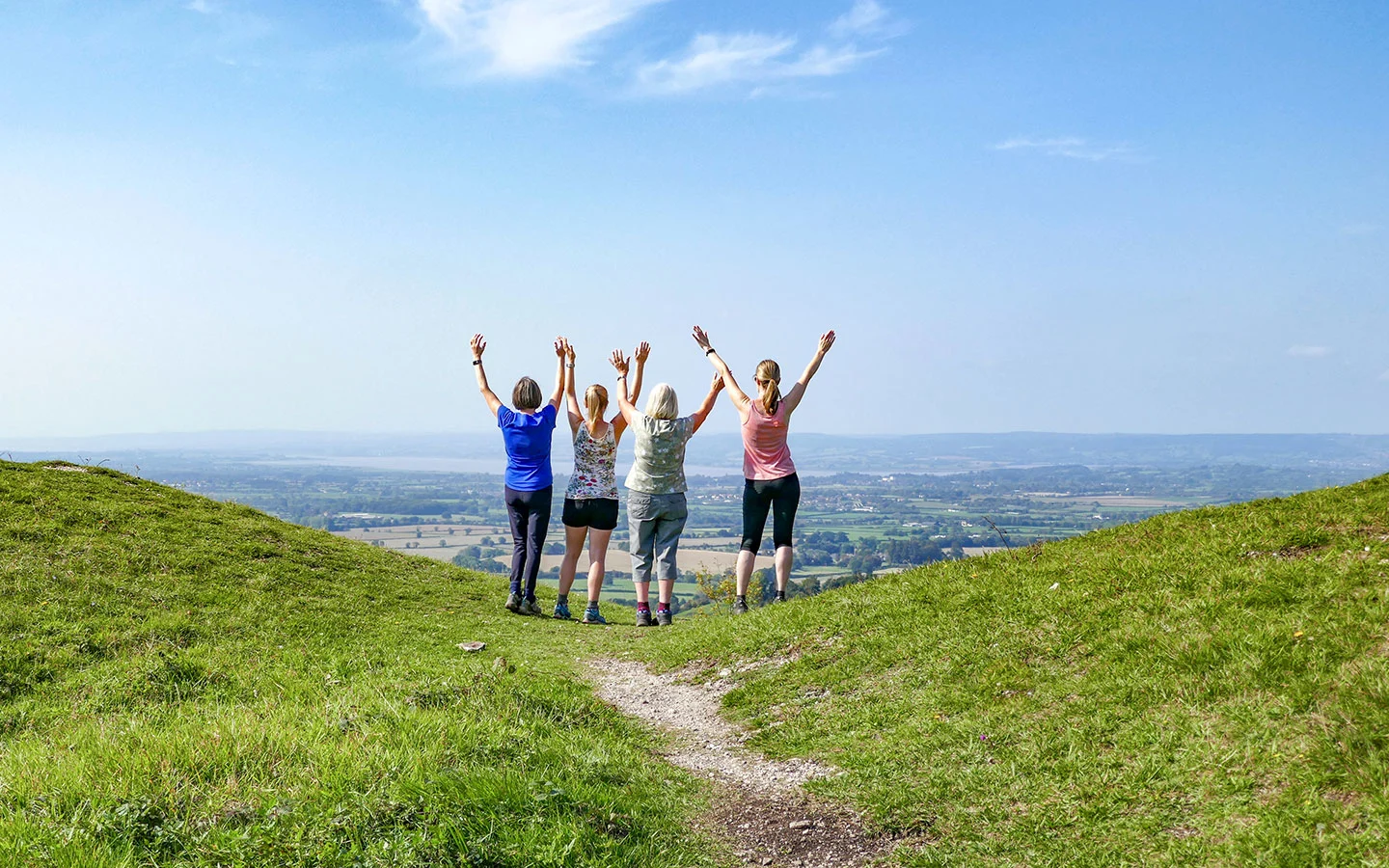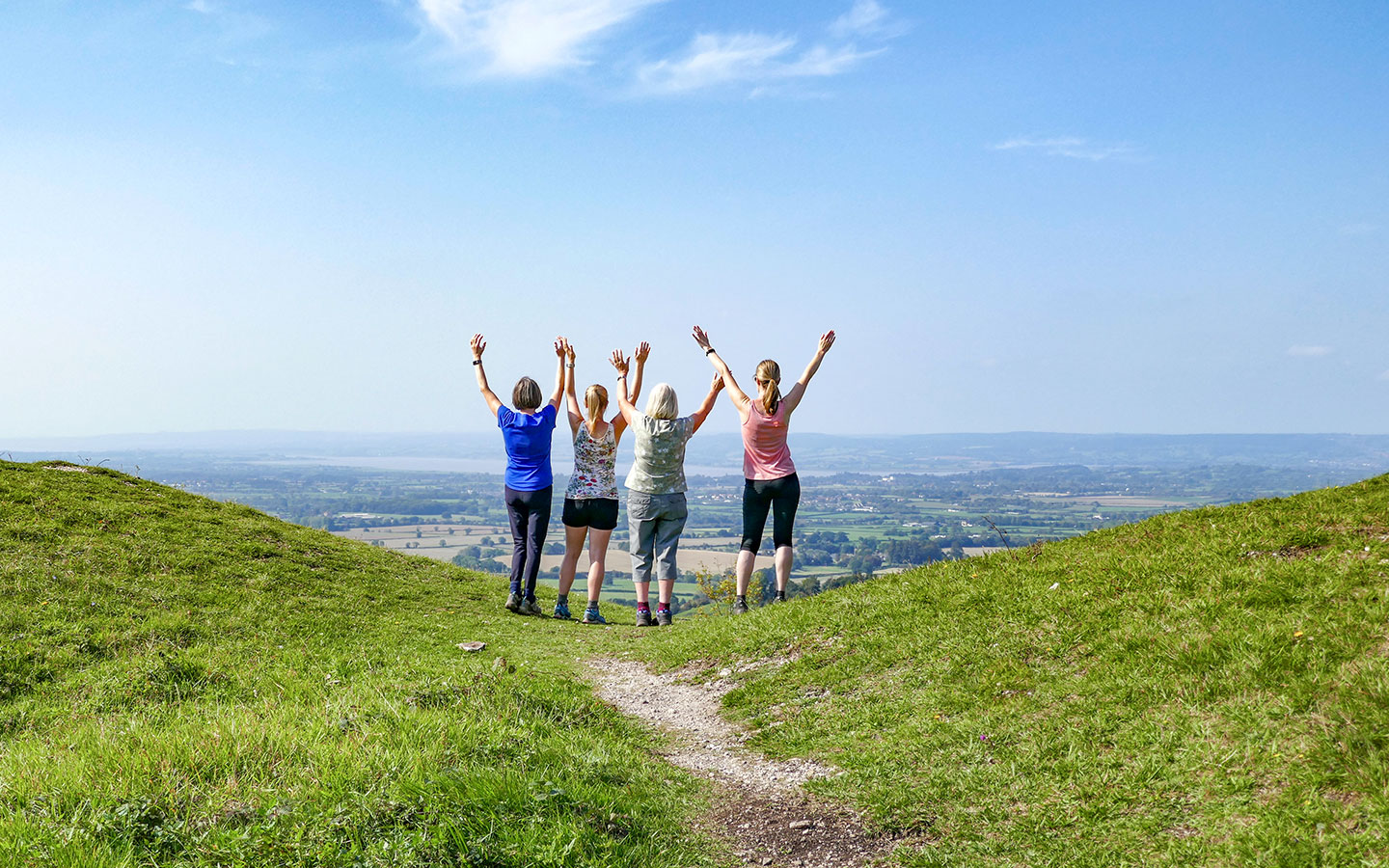 And if you've got a taste for long-distance hiking there are 15 more National Trails around England and Wales as well as coastal paths and Scottish walking routes.
Or if you want to see more of the Cotswolds, there are several other long-distance walks in or passing through the area, including the Heart of England Way (101 miles), Cotswold Ring (61 miles), Wychavon Way (40 miles) and Winchcombe Way (42 miles), as well as our next challenge – the Cotswold section of the Monarch's Way, 110 miles from Startford-upon-Avon to Bristol.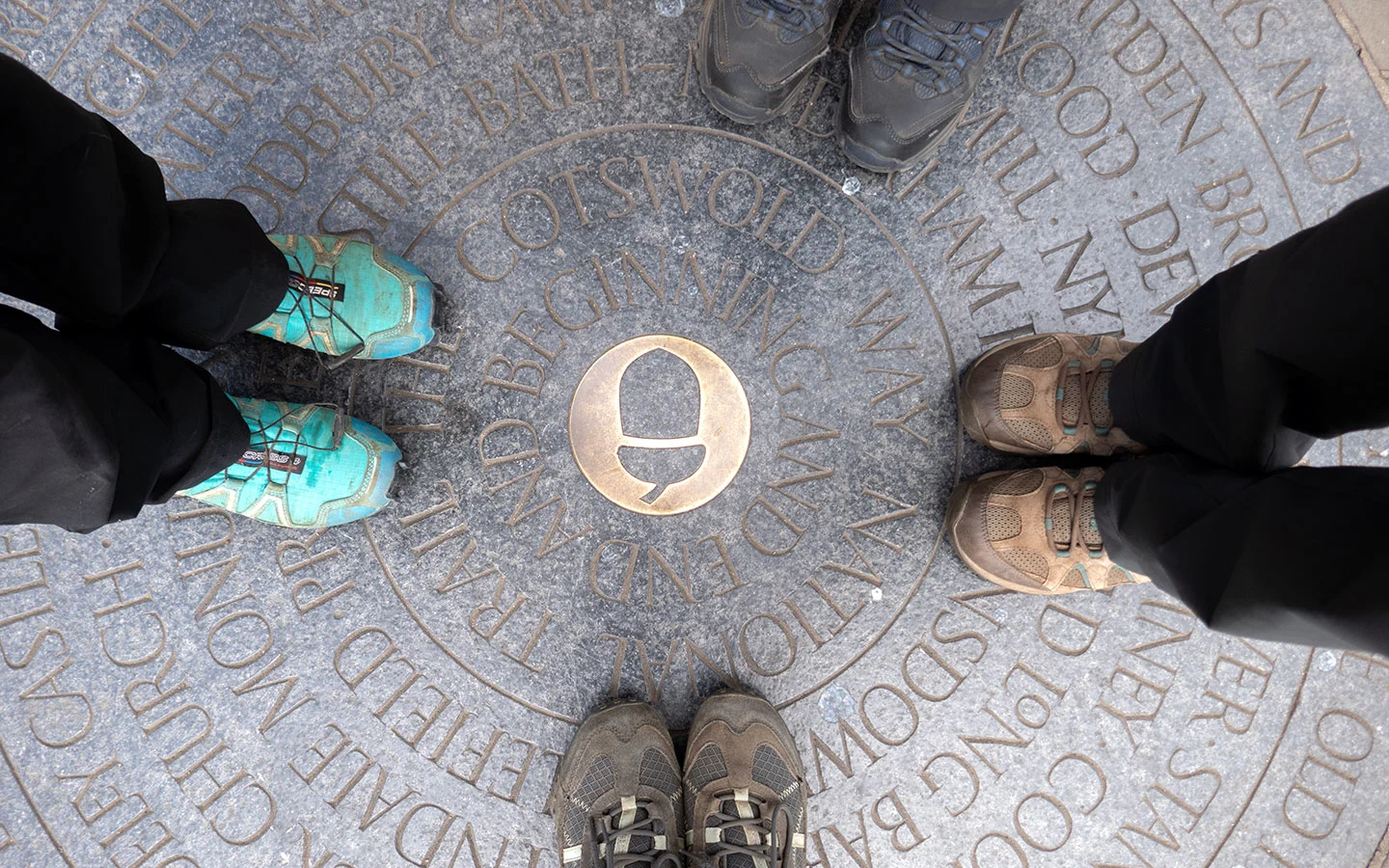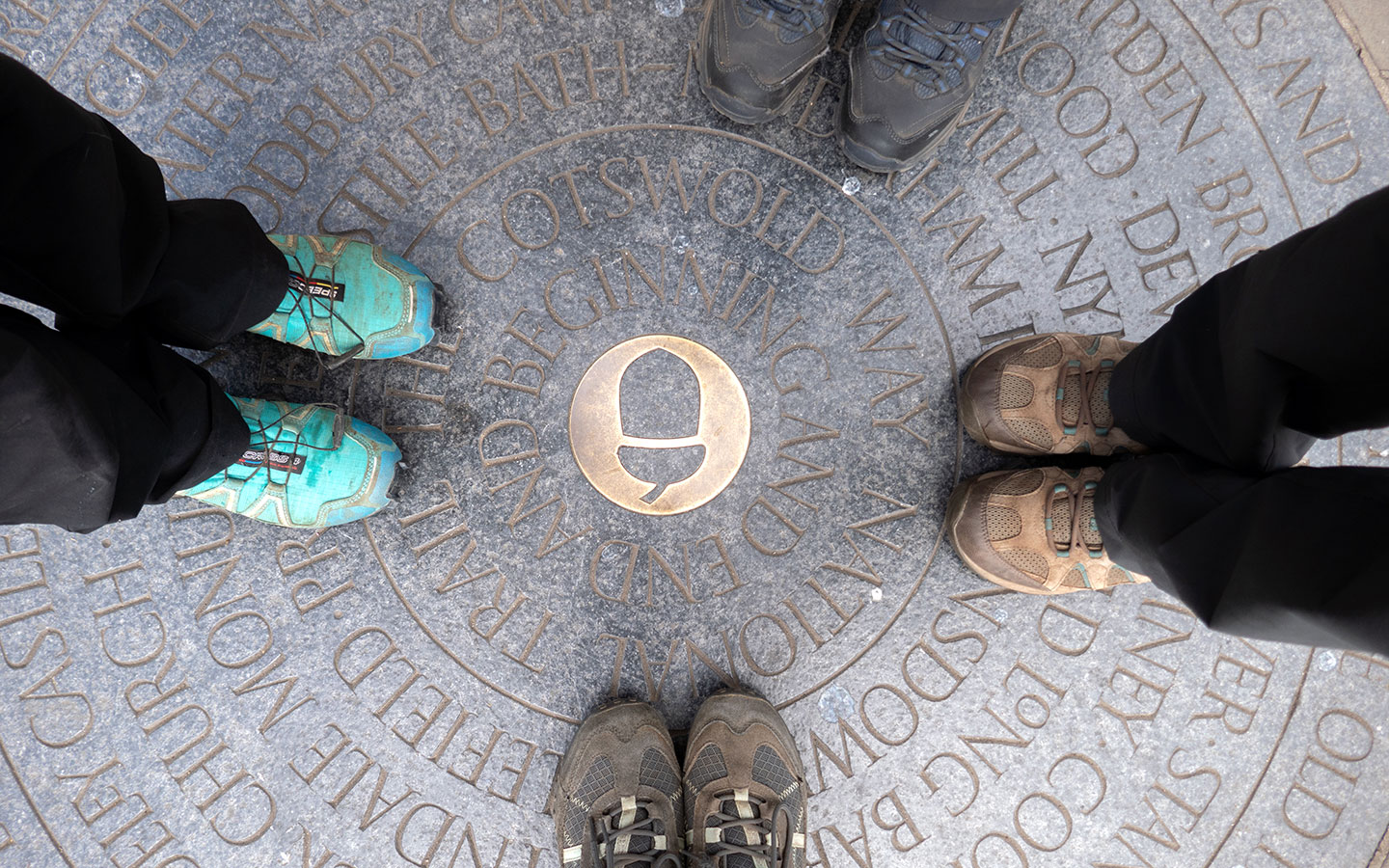 Save for later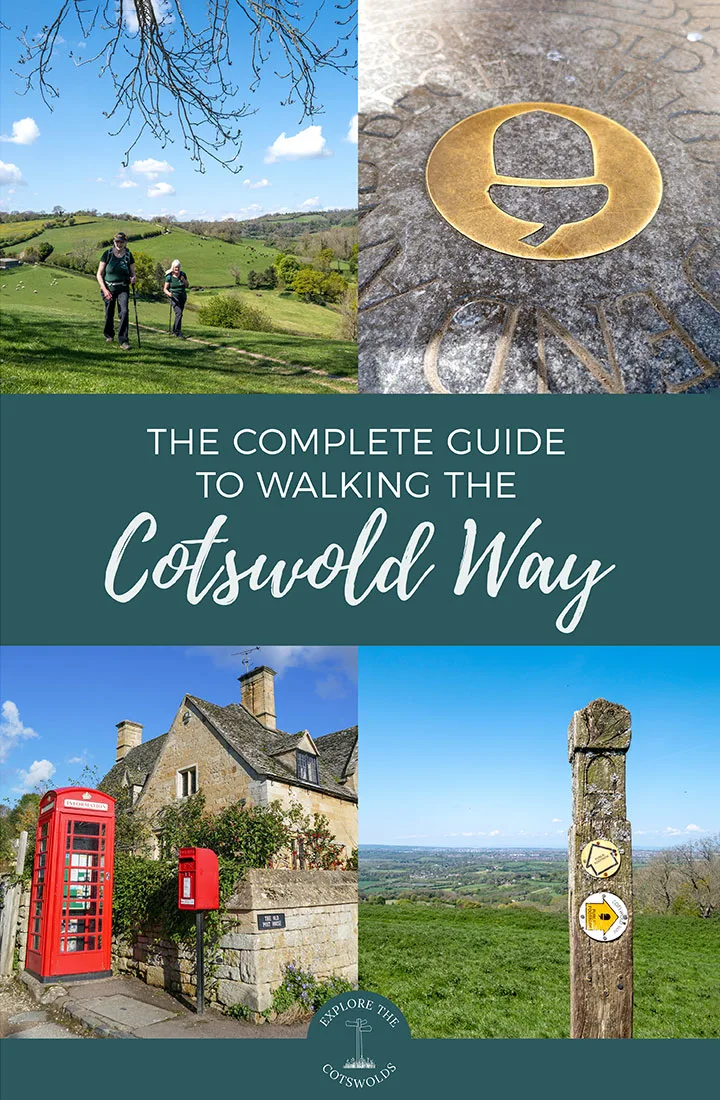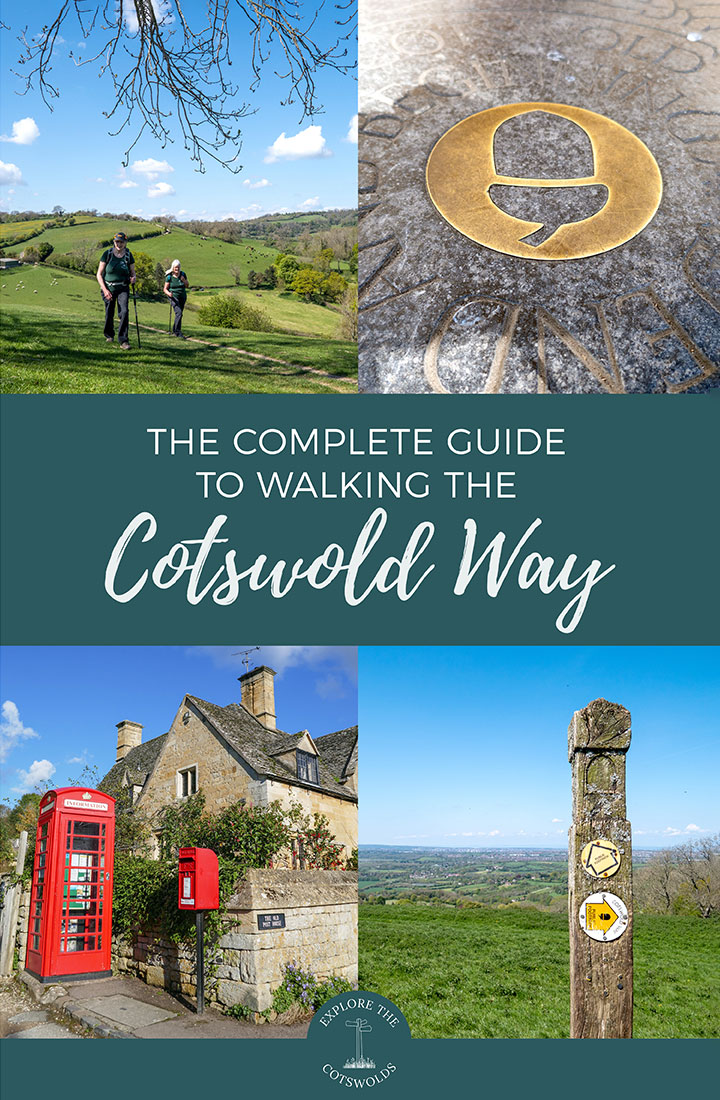 * This site contains affiliate links, where I get a small commission from purchases at no extra cost to you.