Tucked away in the Windrush Valley in Oxfordshire on the eastern edge of the Cotswolds, you'll find Minster Lovell Hall and Dovecote, a historic hidden gem. Once a grand 15th-century manor house, it's now an atmospheric ruin, with crumbling towers and ornate stone carvings, set on the banks of the River Windrush. Discover the manor house's fascinating history and everything you need to know to plan a visit with our guide to visiting Minster Lovell Hall in the Cotswolds.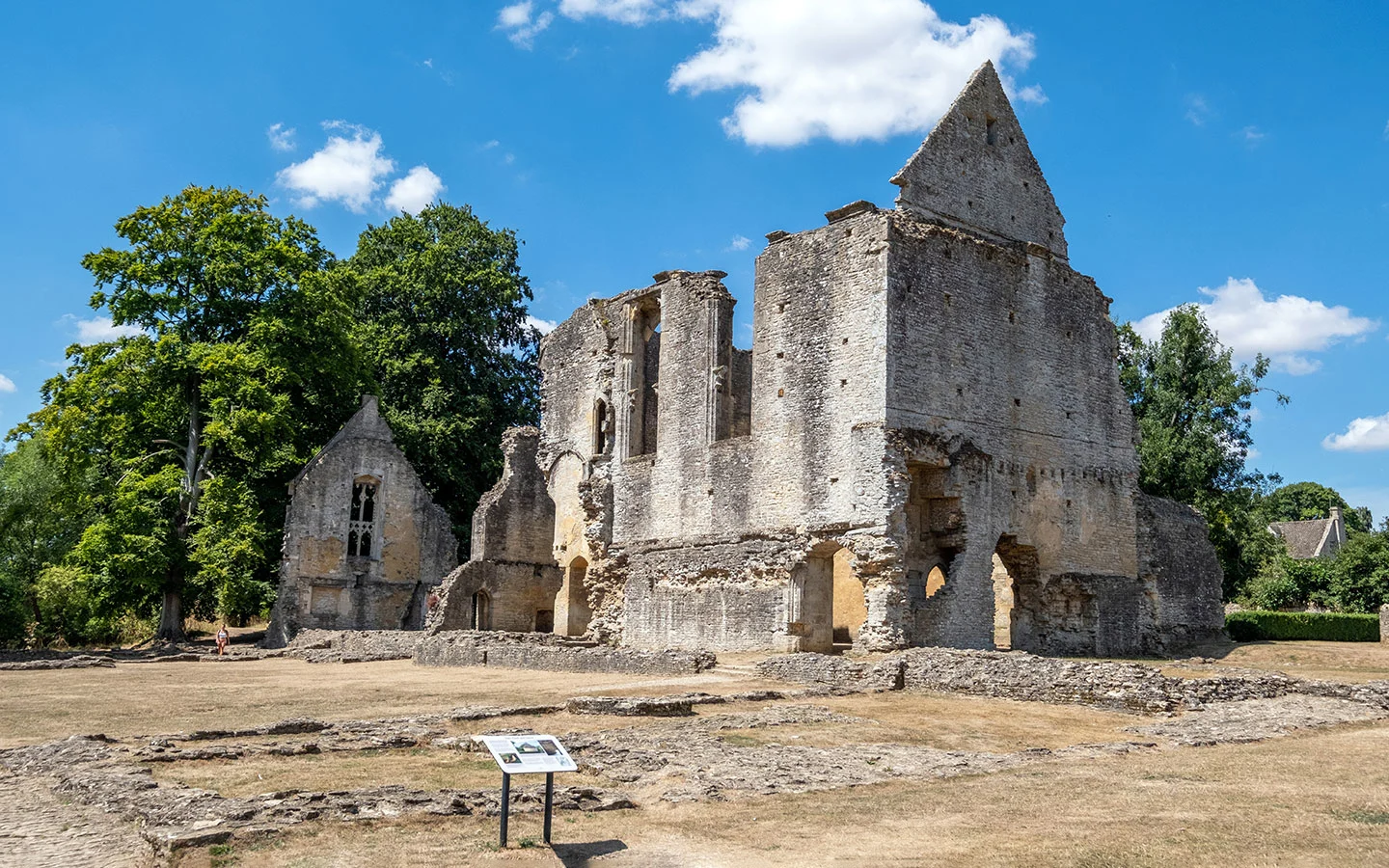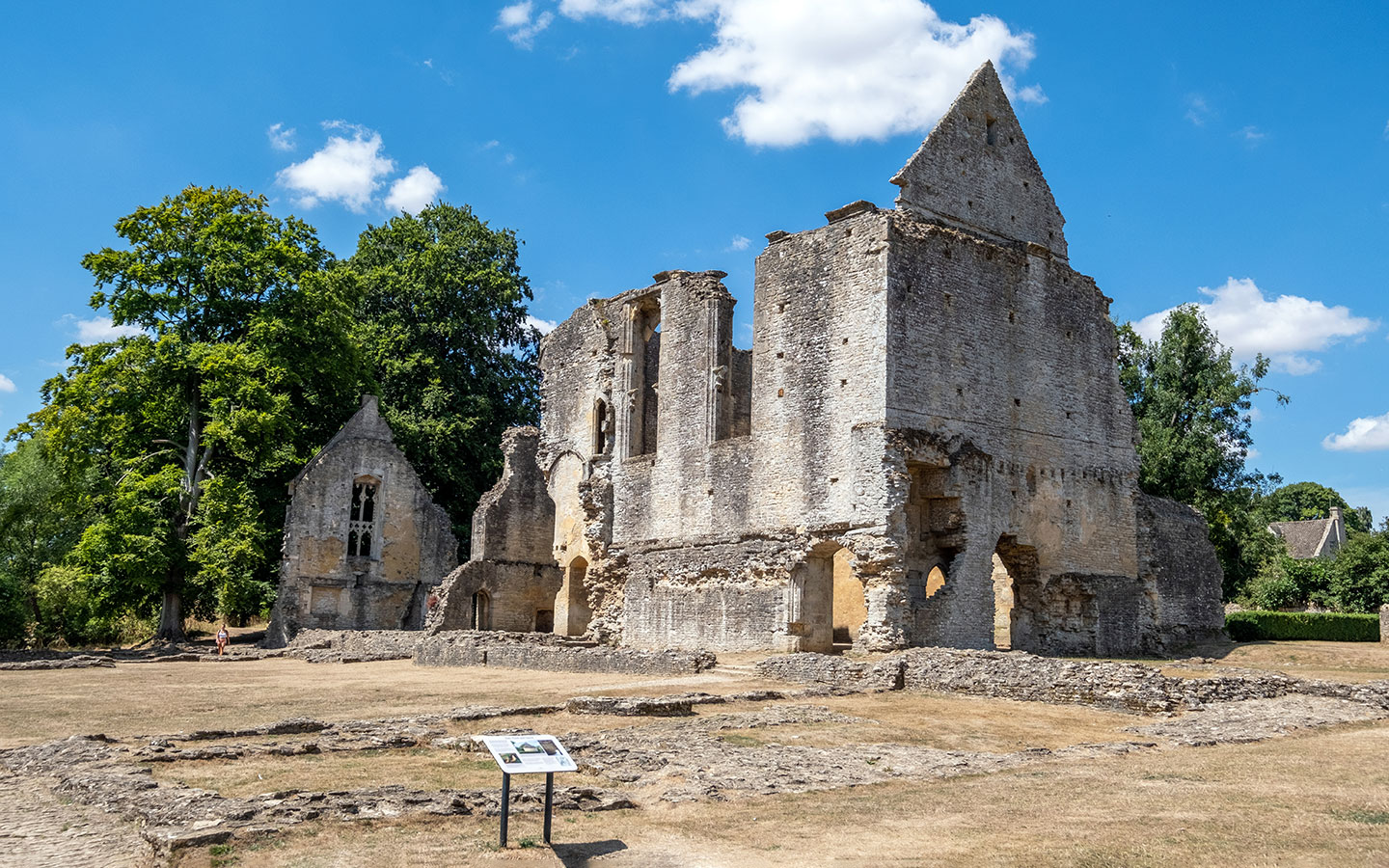 The history of Minster Lovell Hall
Minster Lovell Hall was built in the 1430s for William, the Ninth Baron of Lovell and Holland, on the site of an older 12th-century manor which had been built by his ancestors. William was one of the richest men in England at the time and wanted to show off his vast wealth by building a grand manor in the newest style of the day, with buildings surrounding a central courtyard.
The manor later passed to his son John, who fought in the Wars of the Roses on the side of the House of Lancaster and was made the master forester of nearby Wychwood royal forest by Henry VI. But John's son Francis, Ninth Baron Lovell, switched sides and supported the Yorkists instead.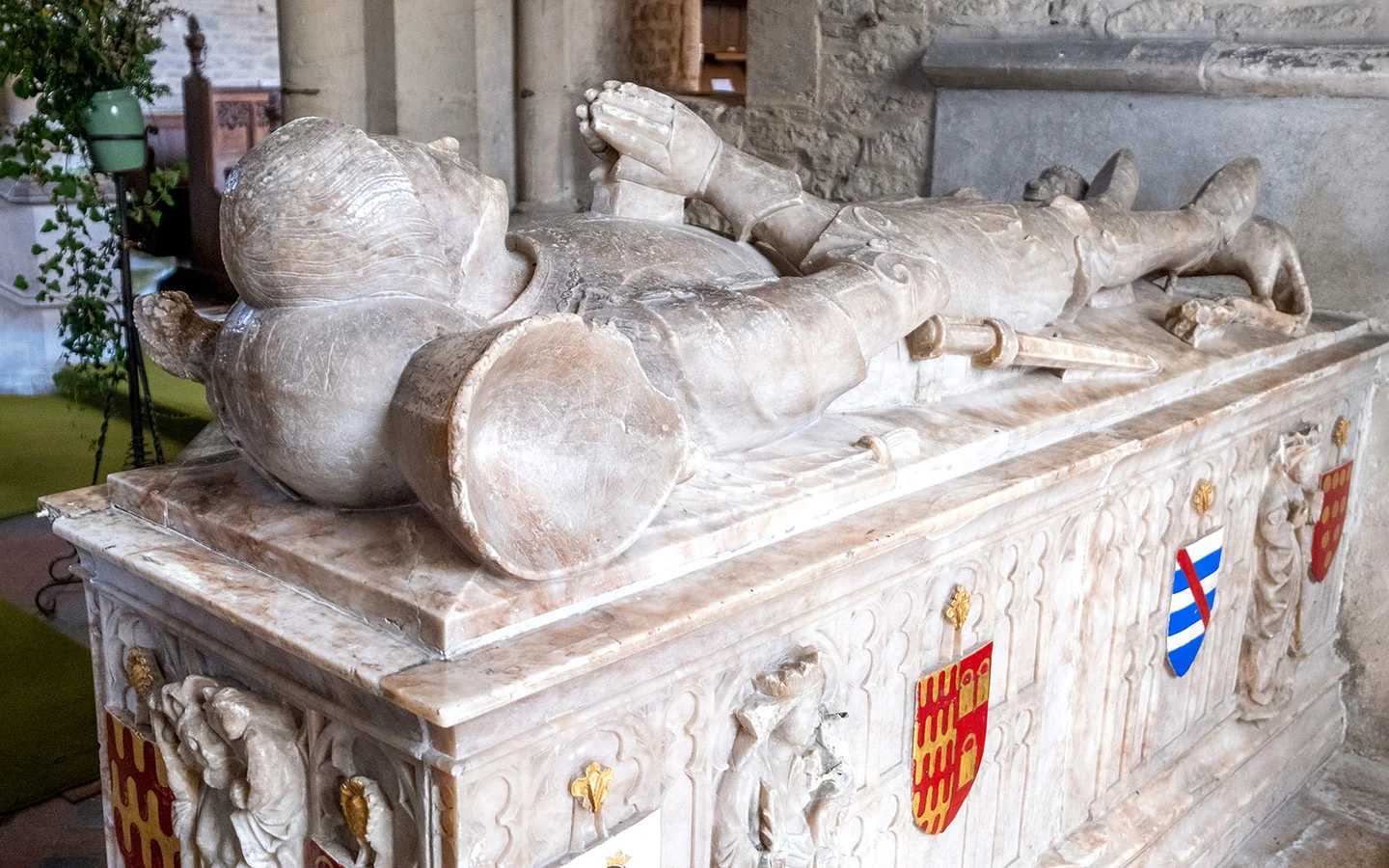 Francis Lovell was a close friend and ally of Richard III, who gave him power and status, making him a Viscount. He fought alongside Richard at the Battle of Bosworth Field in 1485, and survived when the king was killed (with his body famously discovered in a car park in Leicester in 2012).
Despite having a bounty on his head, Francis kept fighting for the Yorkist resistance, until after the Battle of Stoke Field in 1487 when he disappeared. No one knows what happened to him, but one story is that he retreated to Minster Lovell Hall and hid in a secret chamber under the manor.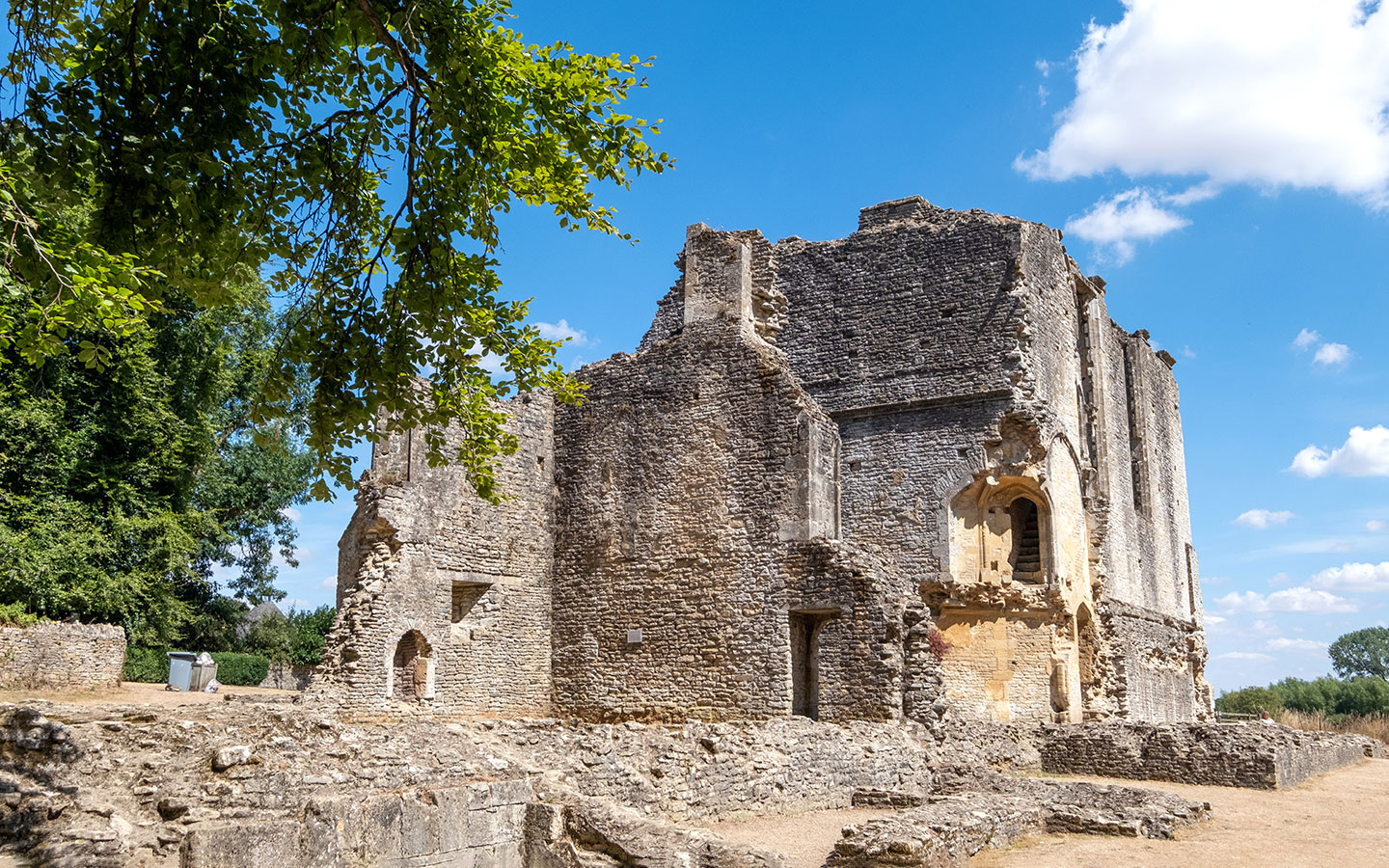 It's said he was kept safe by being locked in by a loyal servant who brought him food and drink. But when the servant unexpectedly died, Francis was trapped inside and starved to death.
In 1718, workmen apparently found a skeleton in a vault under the ruins, sat at a table with a book, paper and pen, and a dog by his feet.
Visitors to the ruins have heard ghostly wailing and echoing footsteps, and seen the shape of a tall, thin man roaming the grounds. Could it be Francis Lovell? Chances are it's not as he didn't spend enough time in Minster Lovell to have such a loyal servant, but you never know.
Francis Lovell was declared guilty of treason after the Battle of Bosworth and his property – including Minster Lovell Hall – was given to the Crown. It was gifted to Henry VII's uncle Jasper Tudor and looked after by caretakers until 1602 when it was bought by lawyer Sir Edward Coke.
His descendant Thomas Coke became Lord Lovell of Minster Lovell. But he moved to Norfolk where he was building the stately home Holkham Hall when he died. His family stayed there and Minster Lovell was abandoned. And in 1747 it was partly demolished, with the stone reused in other buildings and the manor left a crumbling ruin, now looked after by English Heritage.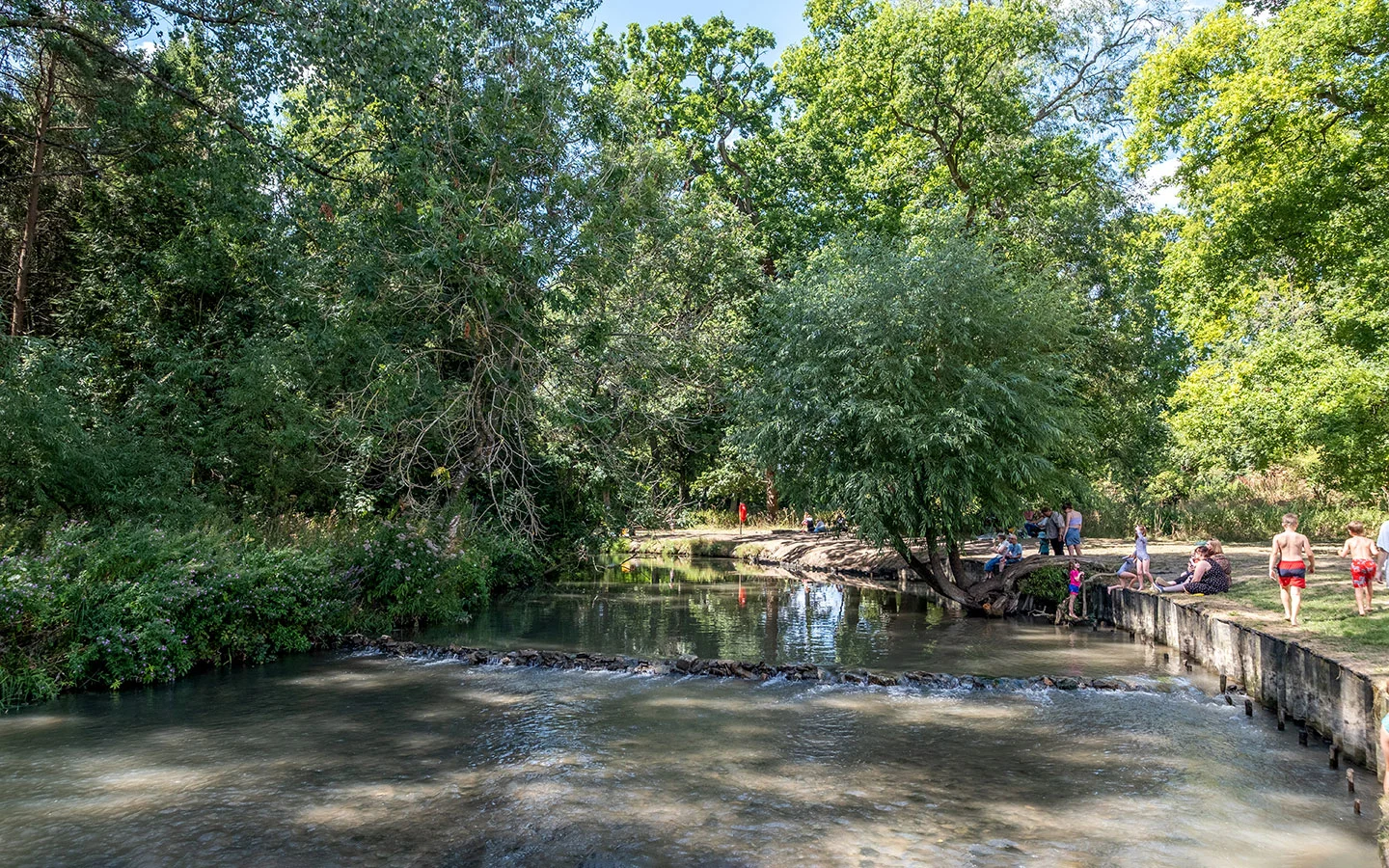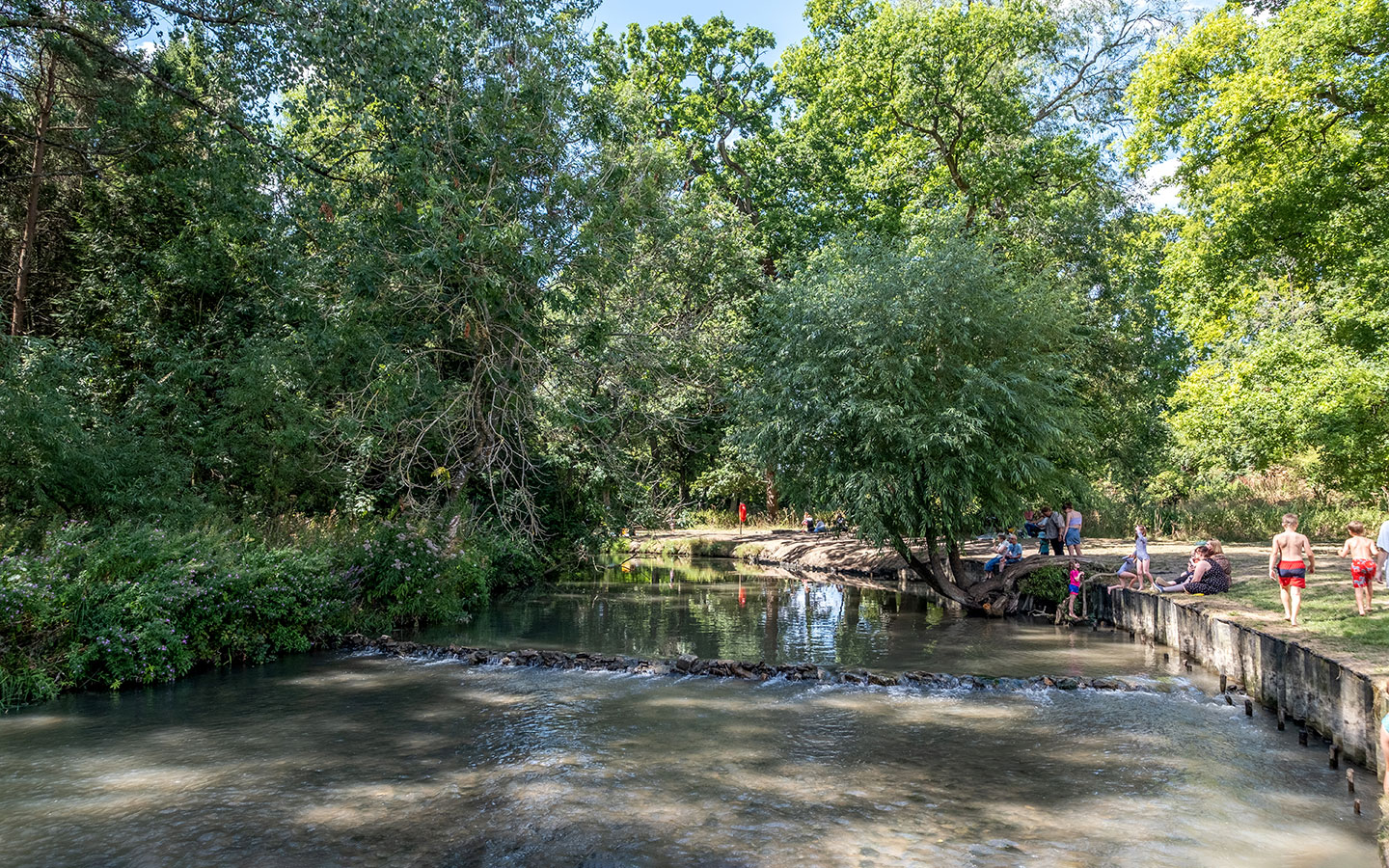 Visiting Minster Lovell Hall
Minster Lovell Hall lies on the edge of the small village of Minster Lovell. Despite its small size it's split into three different sections: Old Minster, Little Minster and New Minster. The ruins are in Old Minster, and to get to them you walk through St Kenelm's churchyard. The church was also built by William Lovell in the 1450s to match the style of the house, and you can see his tomb inside.
The ruins of Minster Lovell Hall are tucked behind the church, on a peaceful area of grassland along the banks of the River Windrush. The manor buildings were grouped around a central square courtyard, with rooms on three sides and a wall overlooking the river on the fourth side.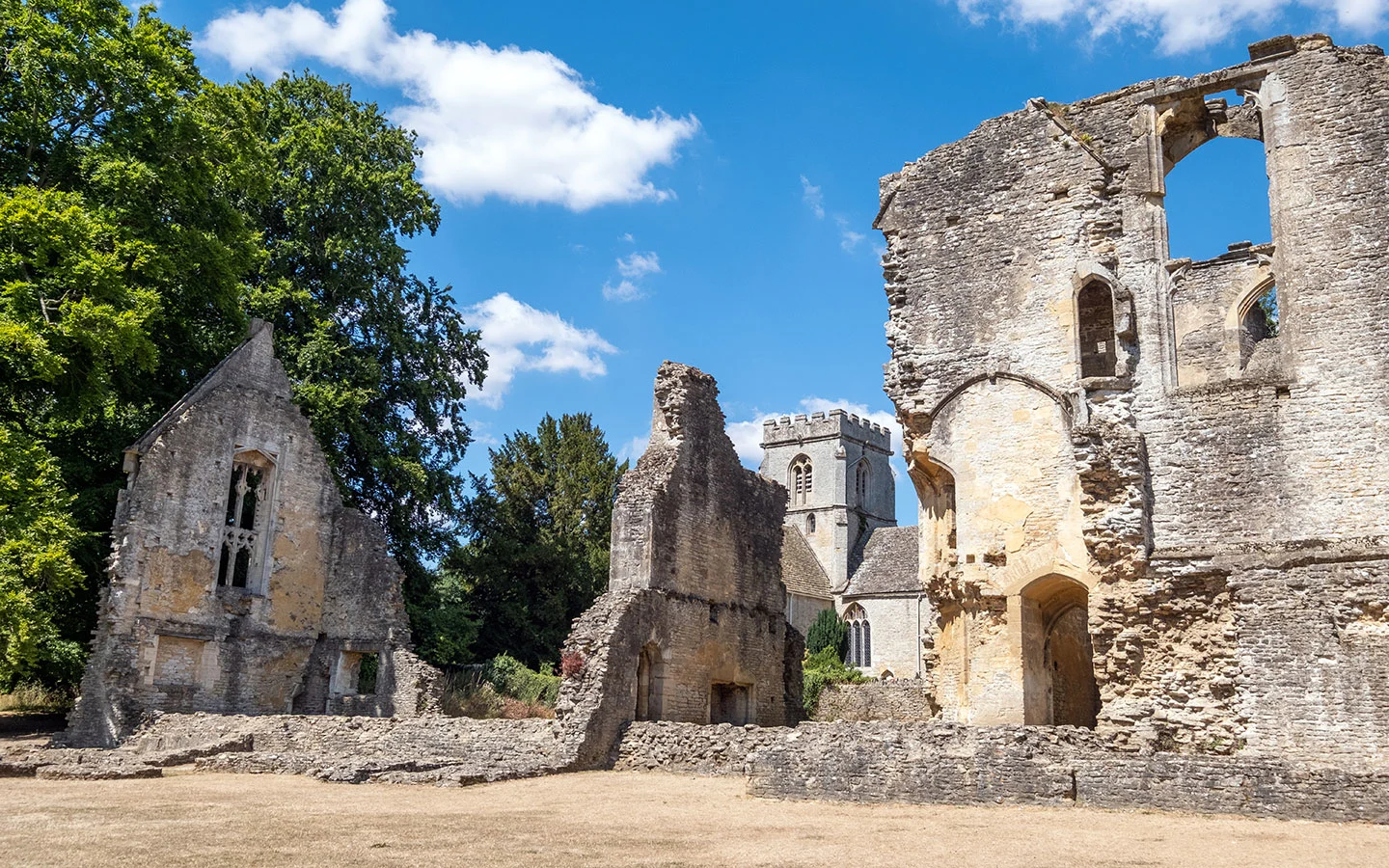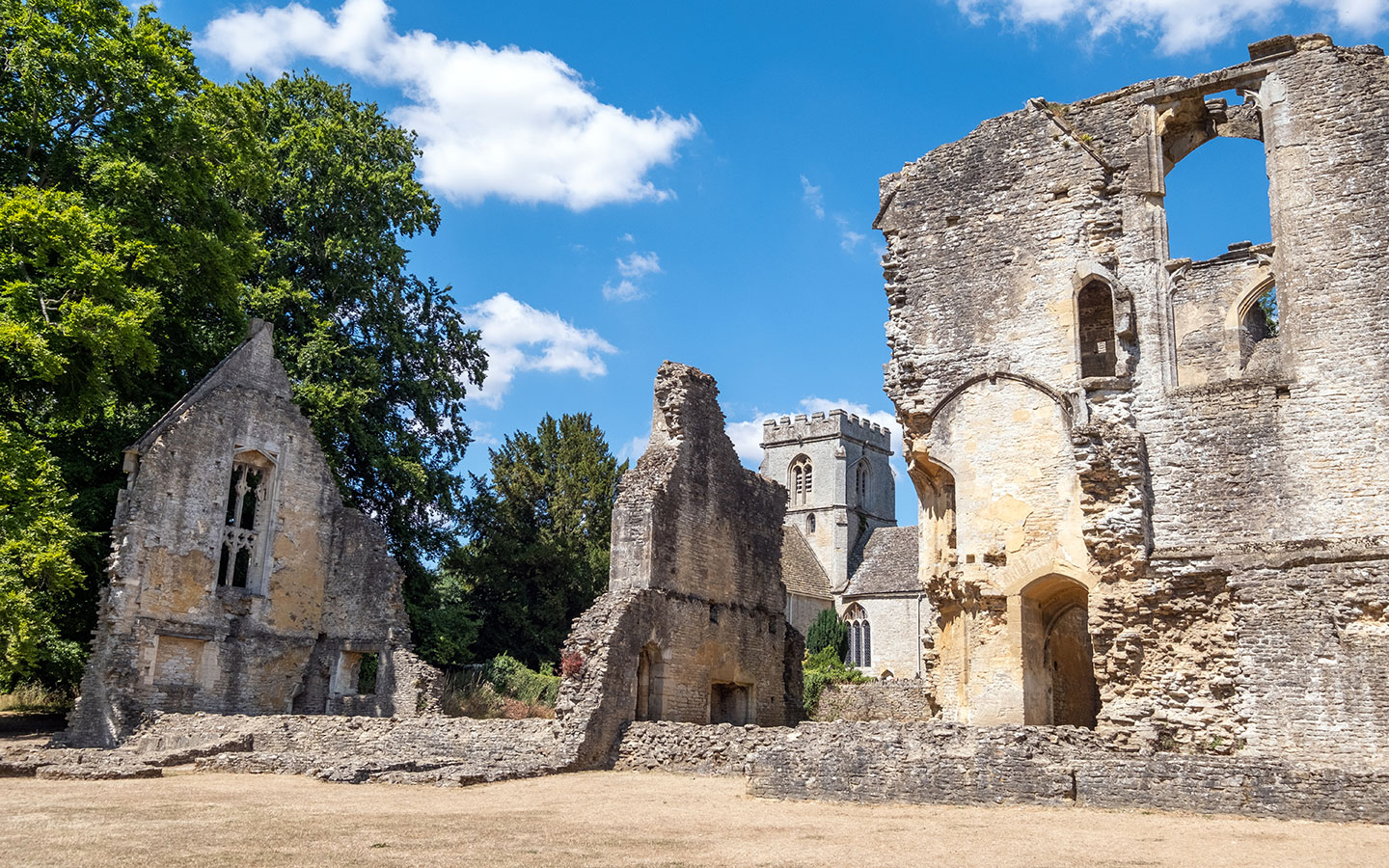 Some sections are still standing and others only have their foundations left, but you can get an idea of the manor's scale and how impressive it would've been in its heyday. And there are some English Heritage information boards around the grounds to help you picture it then, when carved wooden furniture, tapestries and banquets we used to impress important visitors like Richard III.
Minster Lovell Hall's most important buildings were on the north side of the courtyard. And you can still walk through the original arched entrance porch, with its cobbled path and vaulted ceiling – look up to see the finely carved roses and oak leaves decorating it.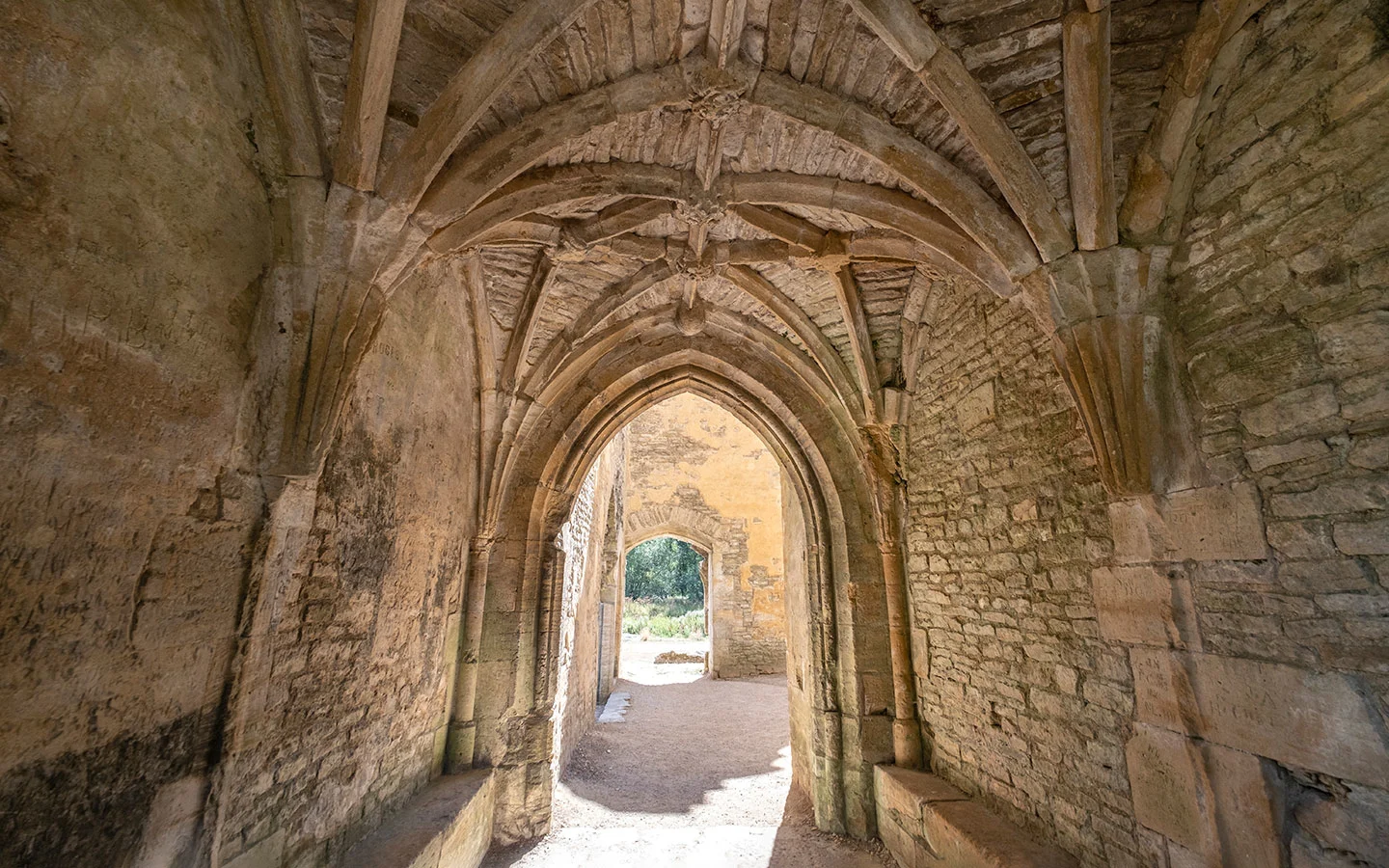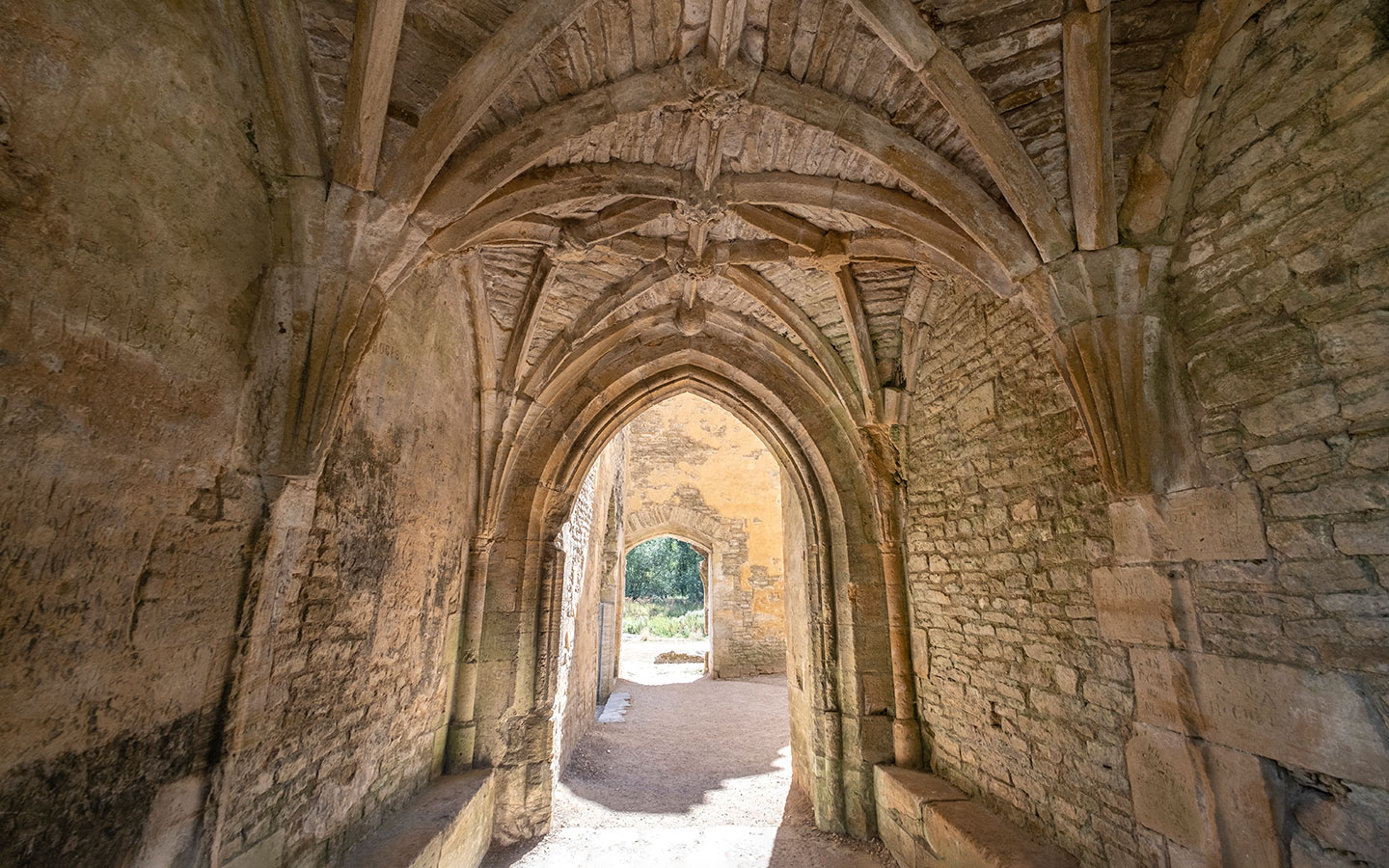 Through the porch you come to the Great Hall, which was the heart of the manor. The walls still stand 12 metres tall and you can see the outline of the old fireplace which heated the hall. There's just one wall of the northwest wing standing, with an ornate church-style stone window at the centre, after a botched attempt to turn it into a barn in the 19th century caused the roof to fall in.
The east wing only has its foundations left, but this was where service buildings like the kitchens, pantry, bakery and stables would have been. They were manned by the army of staff if took to keep a house this size running smoothly, from grooms and gamekeepers to cooks and maids.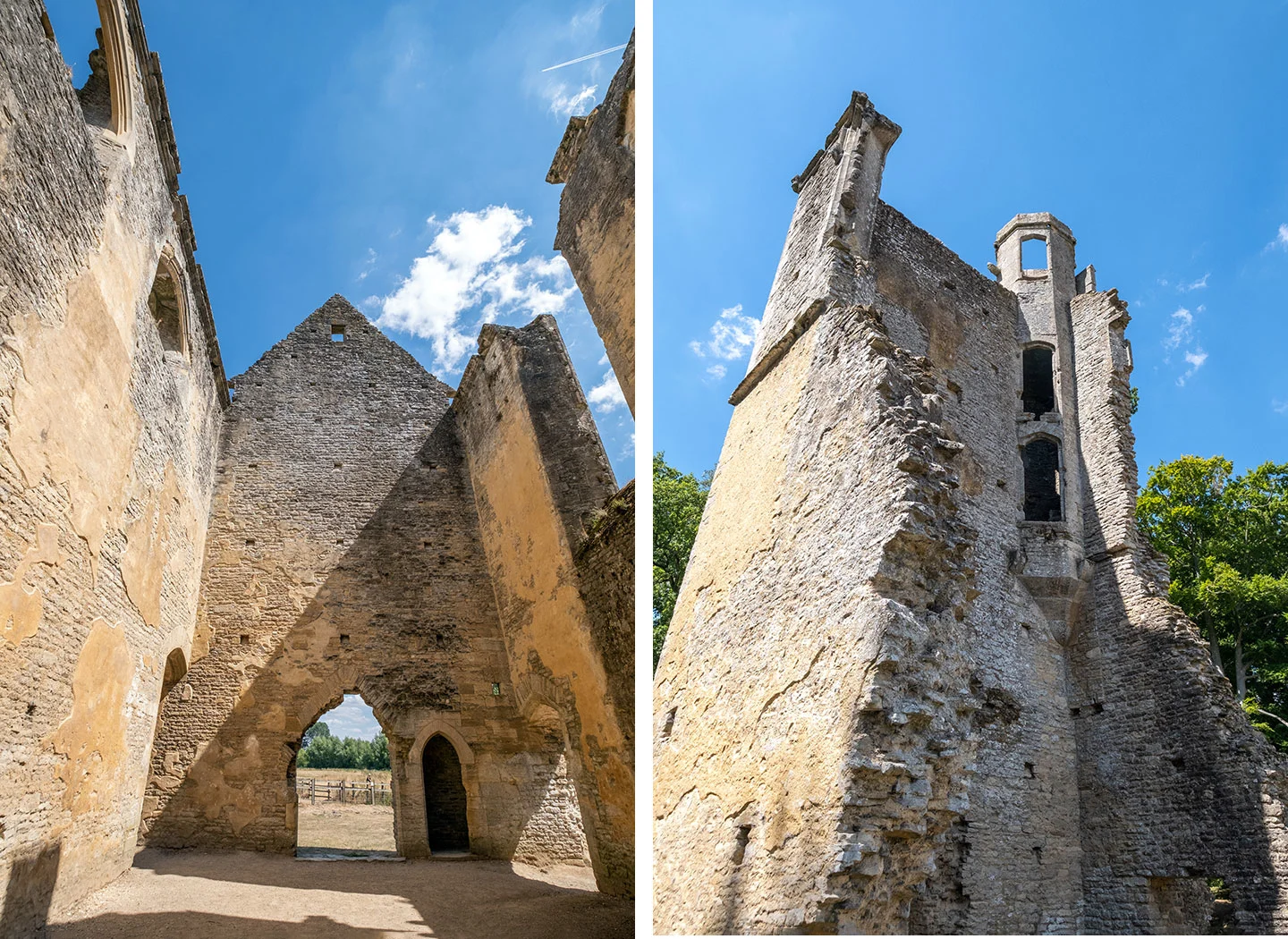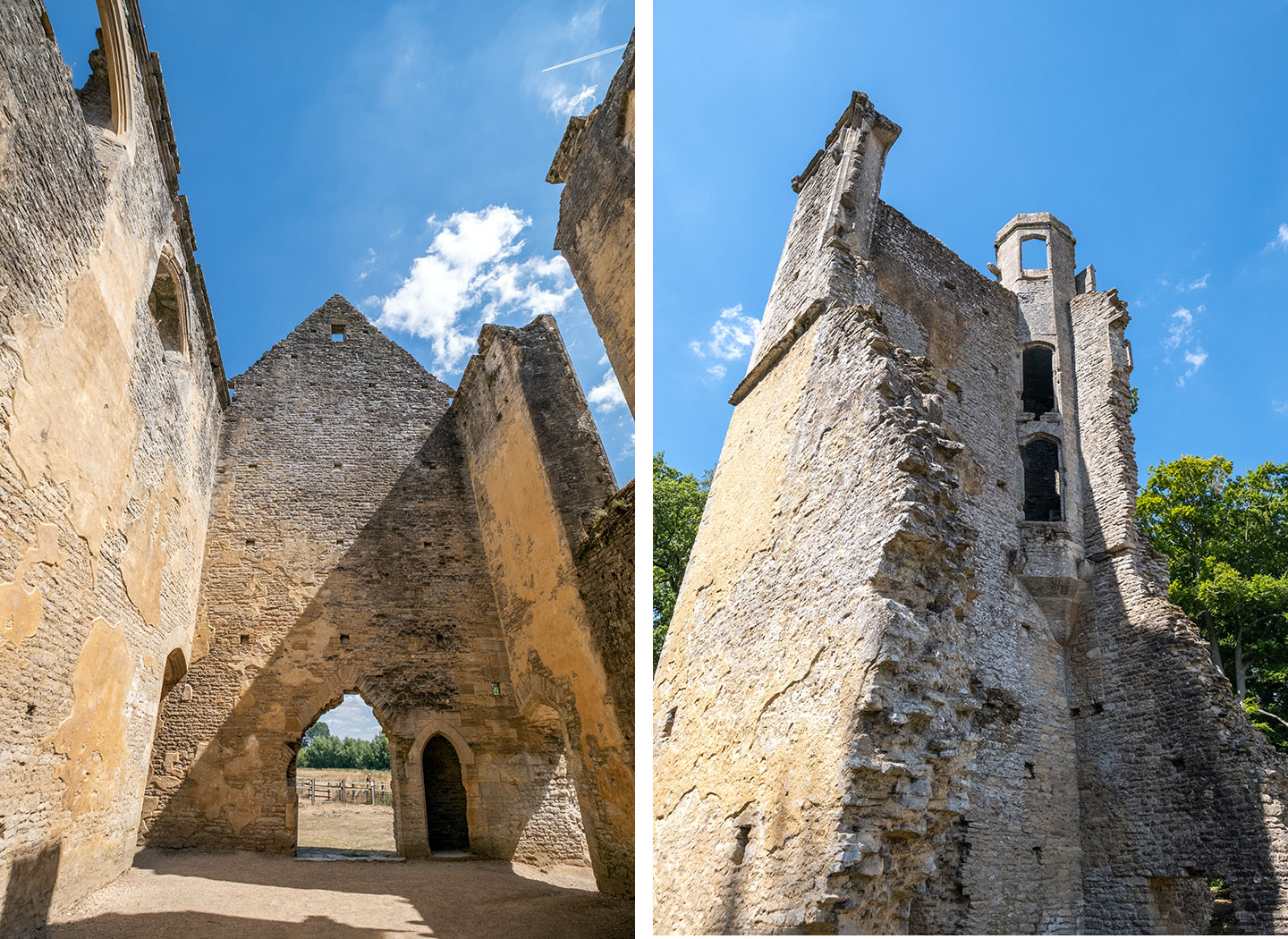 The west wing was mostly used for accommodation and has been destroyed. But you can see part of a tower still standing in the southwest corner. This is newer than the rest of the manor and is thought to have been built when Minster Lovell Hall was owned by Francis Lovell. And at the top there's a hexagonal turret left almost intact, looking out over the rest of the site.
As well as the remains of the manor there's also its 15th-century dovecote, which once housed 700 birds. It's set a bit away from the ruins surrounded by private buildings. But to get up close, take the gate by the river and follow the path across the field, through another gate and along a narrow passage around the private grounds. You can't get inside but you can walk around the outside.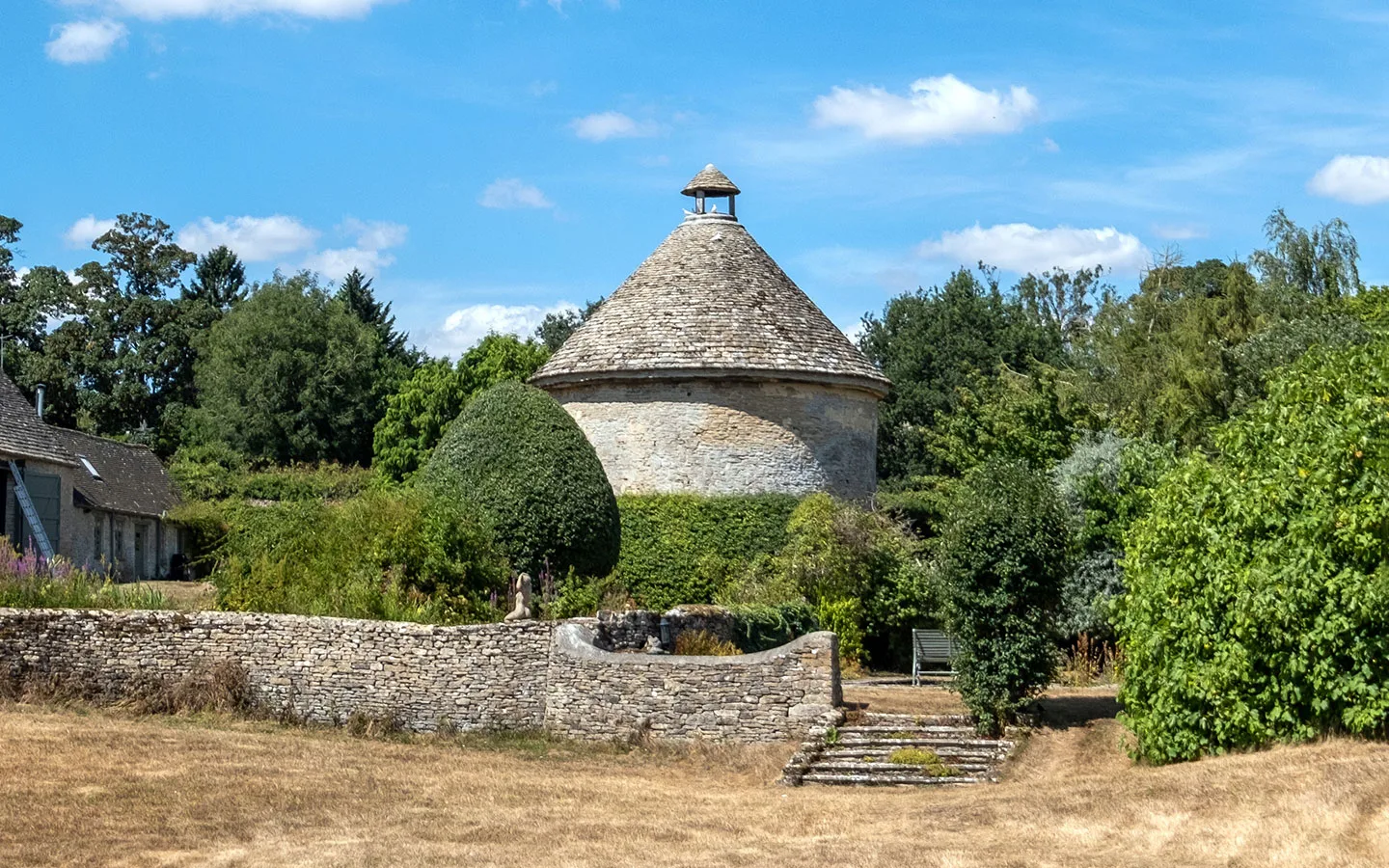 Minster Lovell Hall is surrounded by grassland which is a popular spot for picnickers and sunbathers on a hot day. There are ponds which once supplied fish for the manor. And you can dip your feet into the River Windrush. Or if you follow the footpath along the river past the gate to the dovecote you'll come to a small weir which is sometimes deep enough to swim in.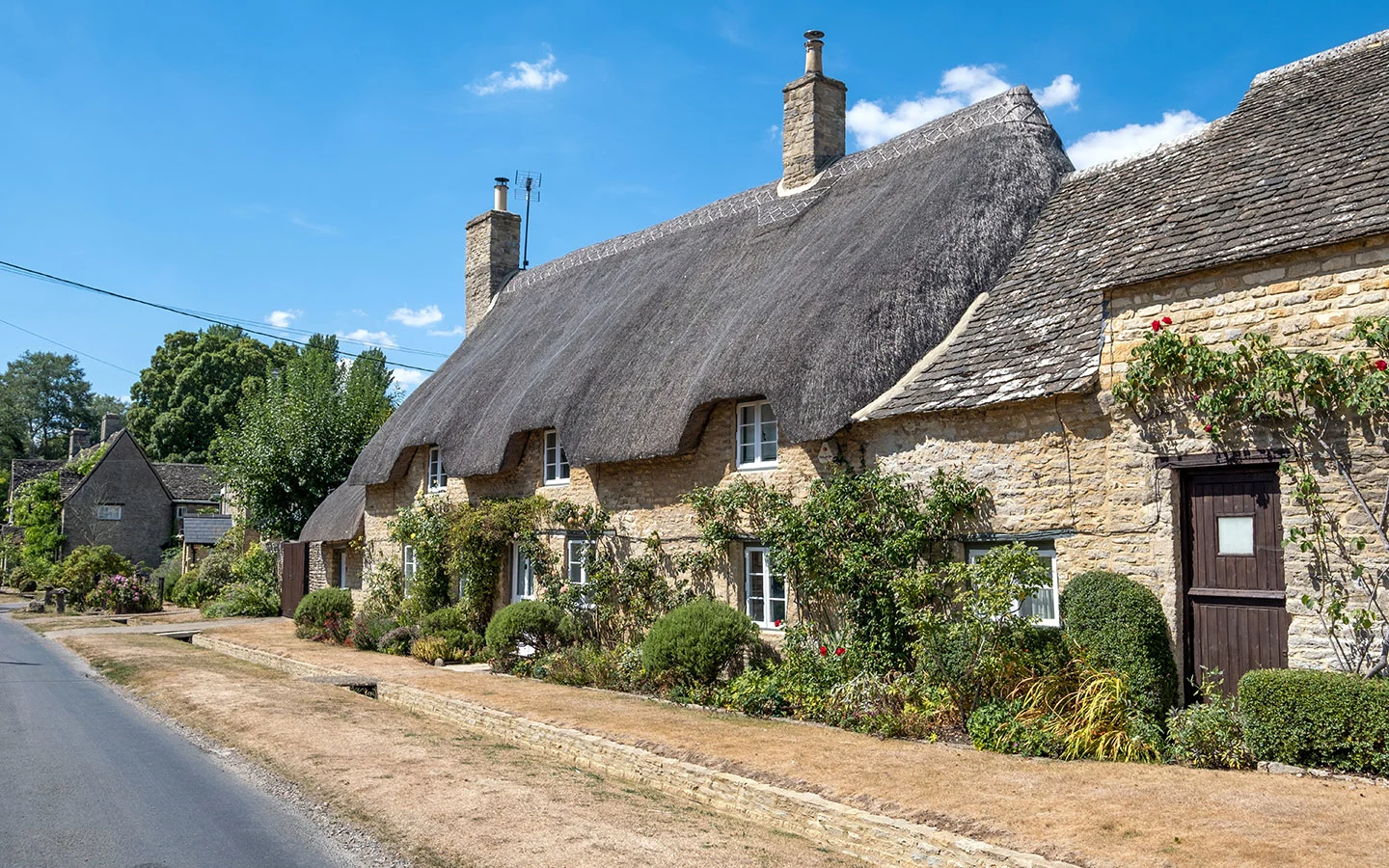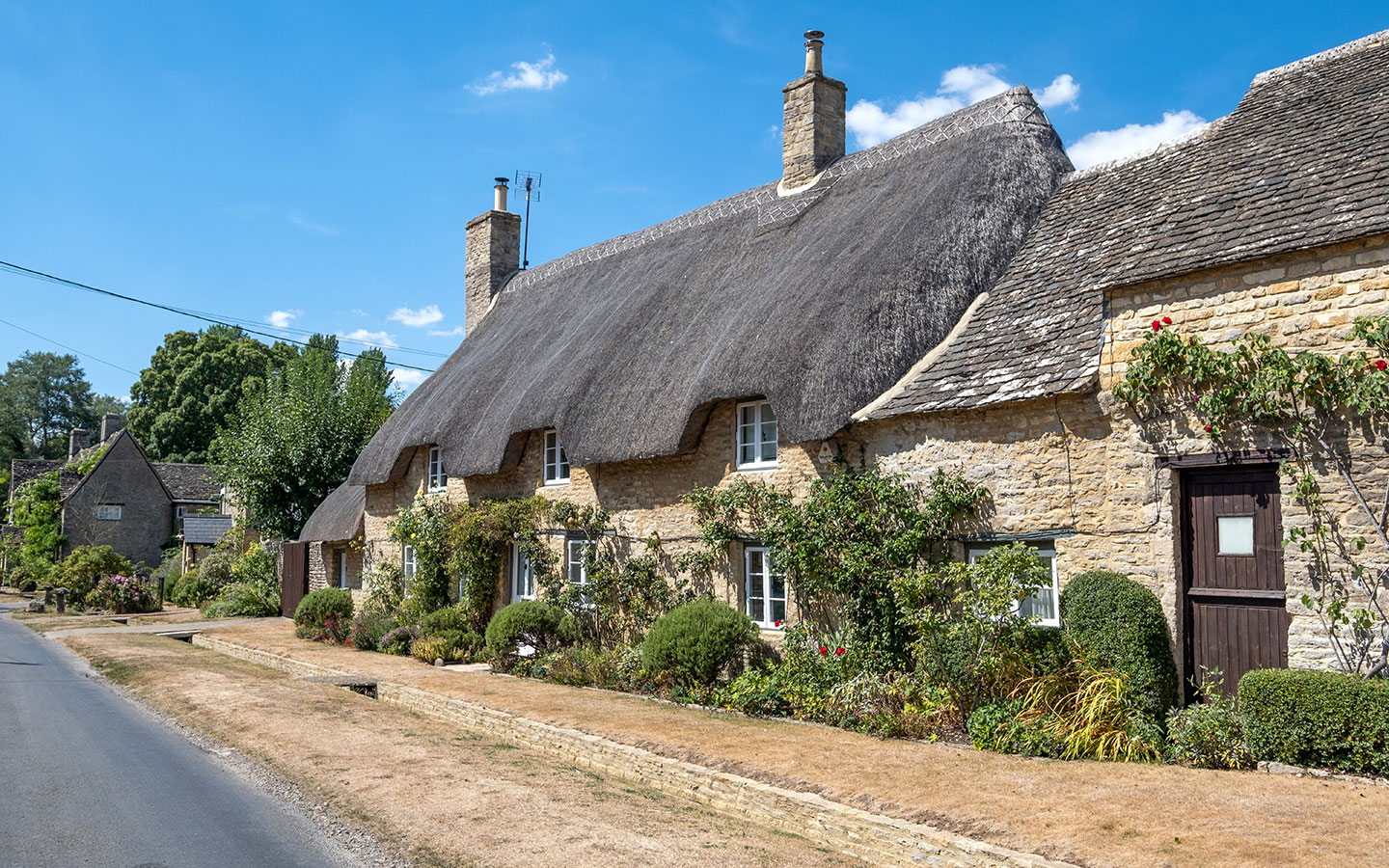 What else to see near Minster Lovell Hall
Minster Lovell Hall is on the edge of pretty Minster Lovell village, where you'll find some traditional thatched cottages. If you fancy a walk, there's a lovely 5.6km circular walk from Minster Lovell to Crawley, which starts at the Old Swan pub and heads out into the countryside to the village of Crawley before looping back along the Windrush Valley past Minster Lovell Hall.
Minster Lovell Hall is within easy reach of Burford (6 miles), where you can admire the views from Burford Hill and shop at Burford Garden Centre. Also nearby are Cogges Manor Farm (5 miles), Crocodiles of the World (5 miles) and the Cotswold Wildlife Park (8 miles).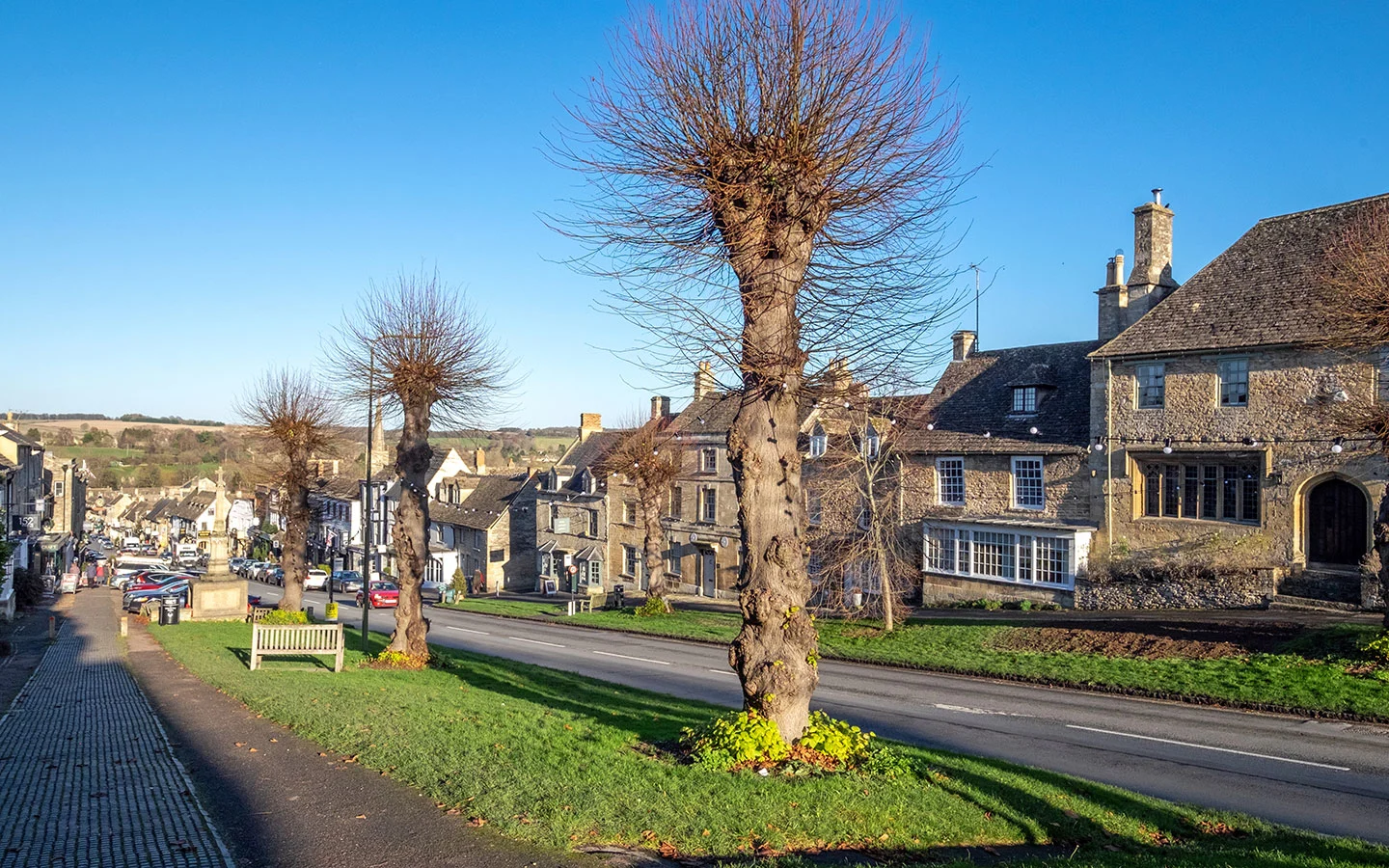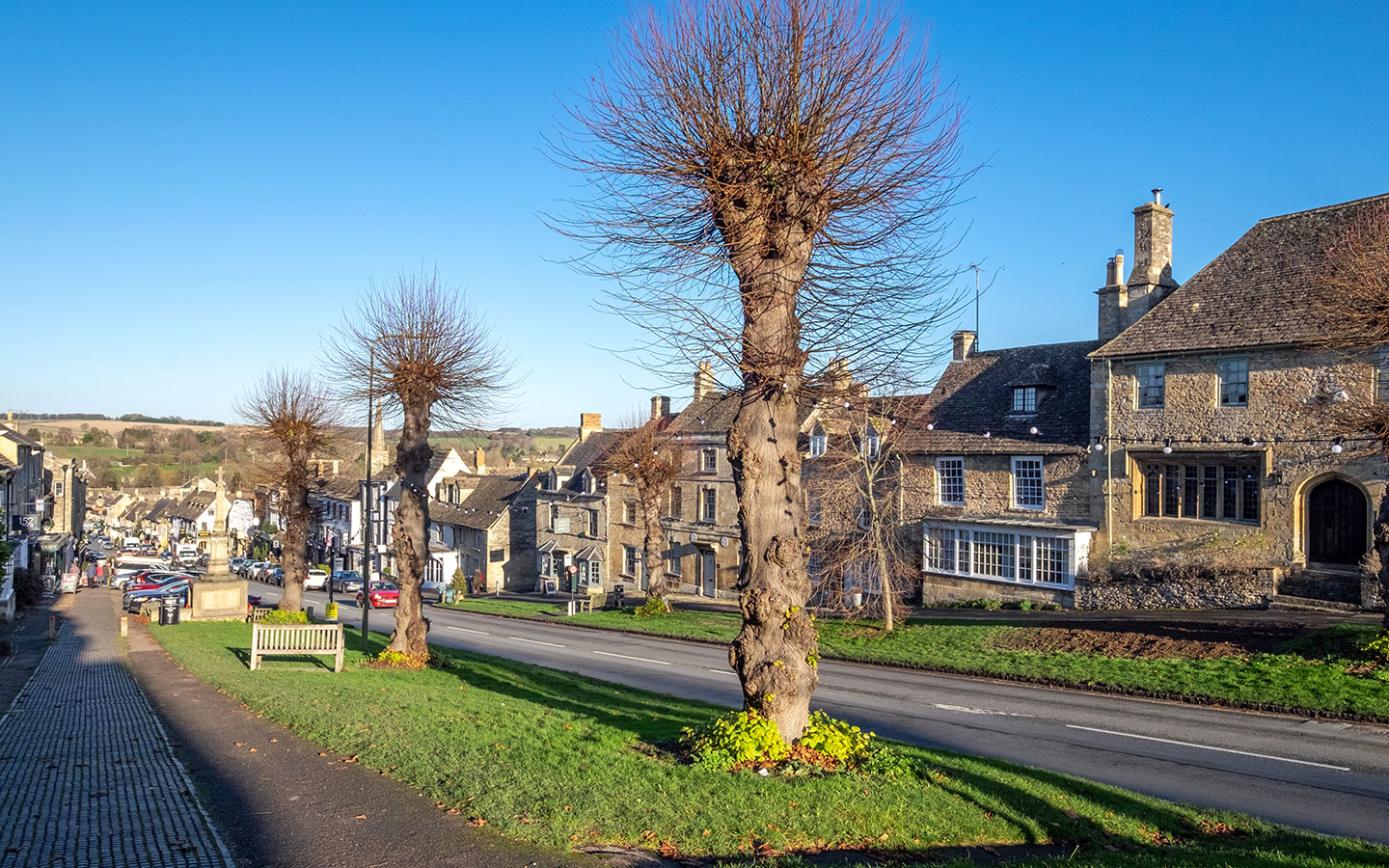 Places to eat and drink near Minster Lovell Hall
Minster Lovell village has a couple of places you can stop off for food. The Old Swan is a cosy, country pub which has flagstone floors and log fires in winter and a terrace and gardens in summer. It's known for its tasty meat and veggie pies and does a good range of real ales.
There's also a more formal three AA Rosette restaurant at their sister hotel Minster Mill which is just opposite, and has a terrace sitting alongside the River Windrush. And both the Old Swan and Minster Mill do a traditional afternoon tea with dainty sandwiches, scones and cakes.
Also within easy reach are The Swan Inn in Swinbrook (3.6 miles), once owned by the Duchess of Devonshire, the last surviving Mitford sister. It's a stylish pub with accommodation and a restaurant serving dishes using local, seasonal produce. Or The Maytime Inn in Asthall (4.3 miles) is a traditional pub with sandwiches, pub classic dishes, craft beers and seating in the garden.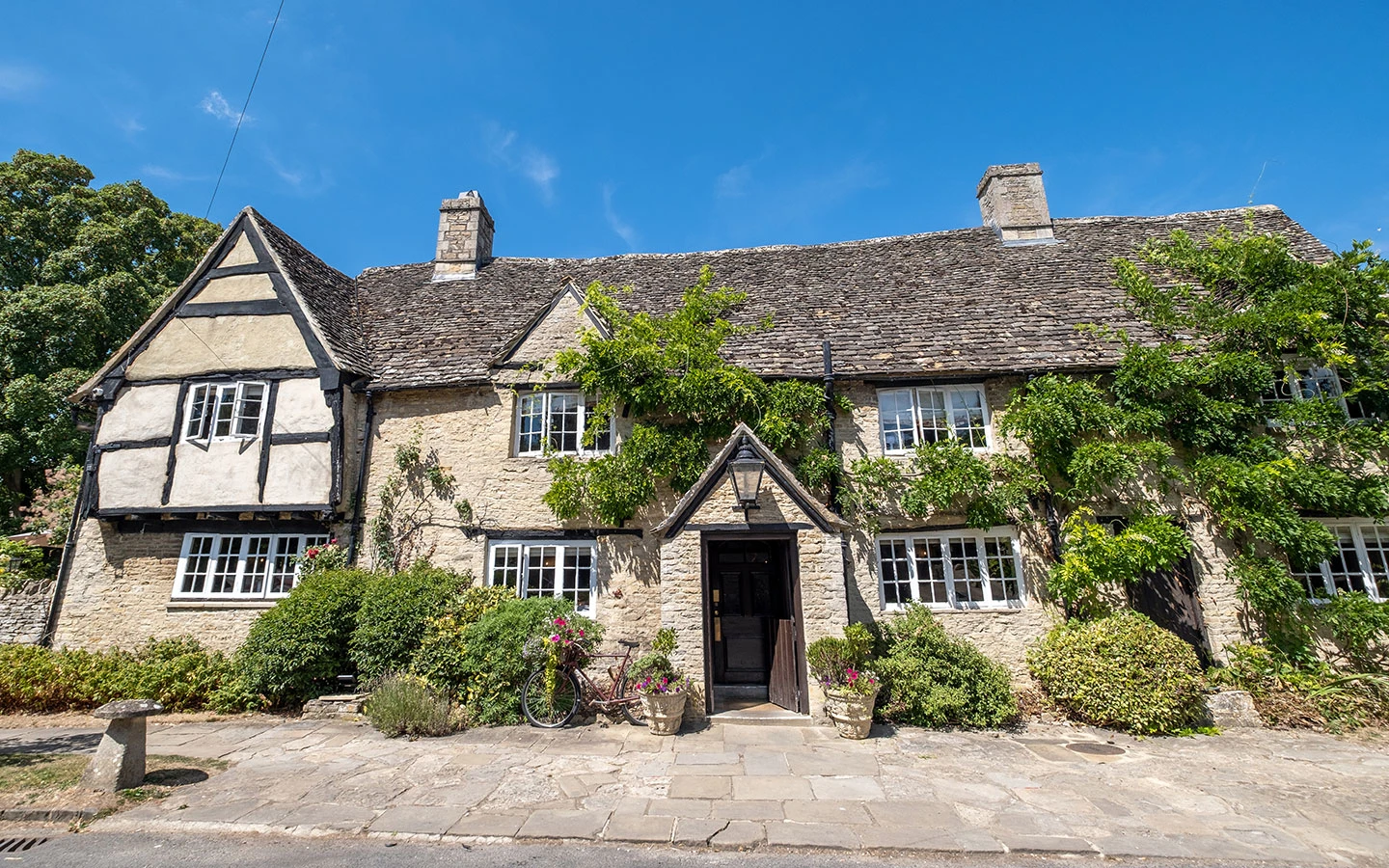 Where to stay near Minster Lovell Hall
The nearest places to stay to Minster Lovell Hall and Dovecote are in the centre of the village. The Old Swan and Minster Mill are both less than 10 minutes' walk away from the ruins. They're run by the same company and are located just across the road from each other.
The Old Swan* is a 600-year-old country inn with oak beams and sloping ceilings. They have 15 bedrooms, including the separate three-bedroom Swan Cottage. Minster Mill* is more luxurious with contemporary Scandinavian-style rooms and suites as well as a spa and tennis courts. They both share 65 acres of gardens and wildflower meadows and have private fishing.
If you prefer self-catering, Holly Cottage* is a three-bedroom Cotswold stone cottage with lots of character features, including an inglenook fireplace with woodburning stove, freestanding roll-top bath, farmhouse kitchen and a large private garden leading onto a meadow.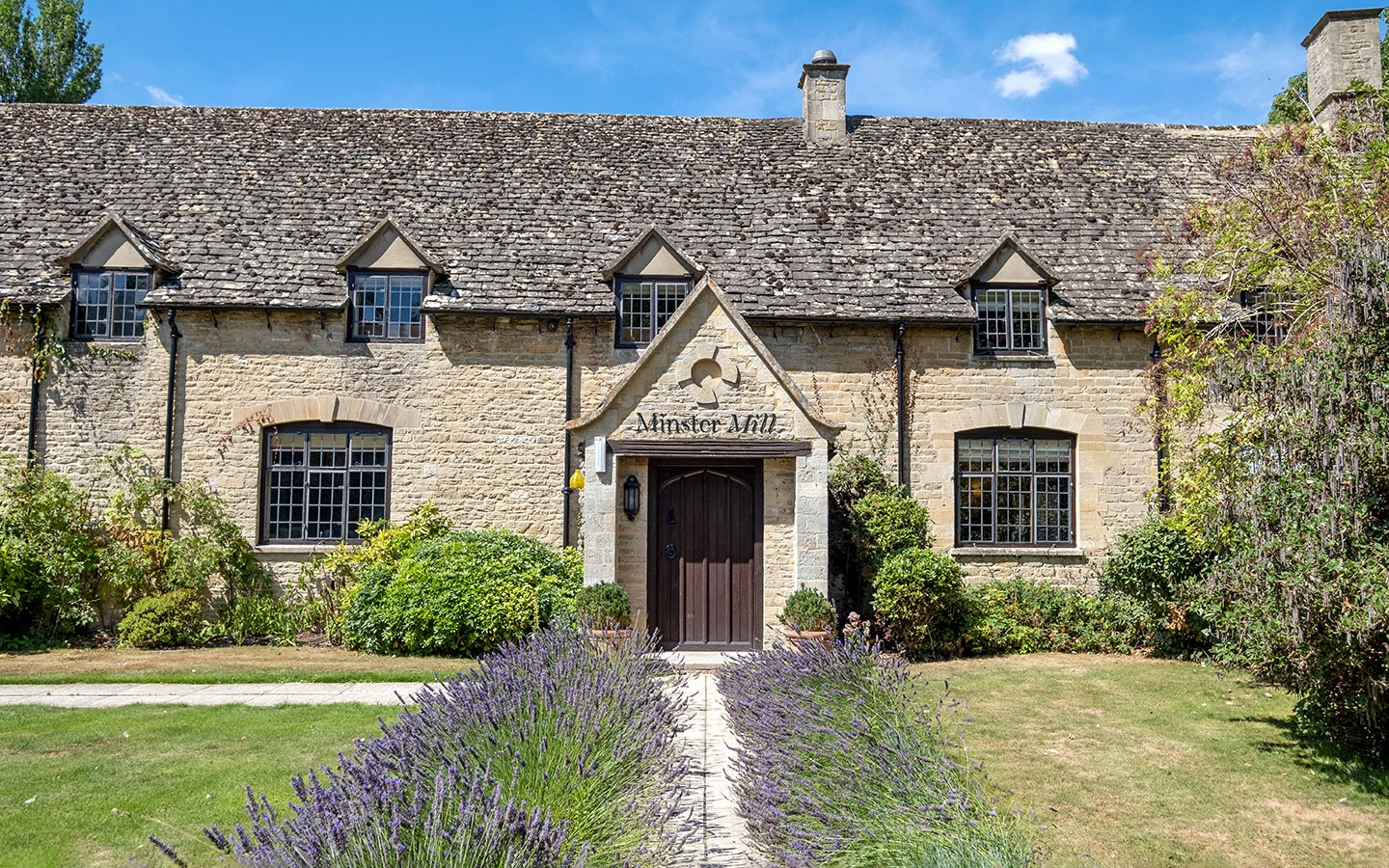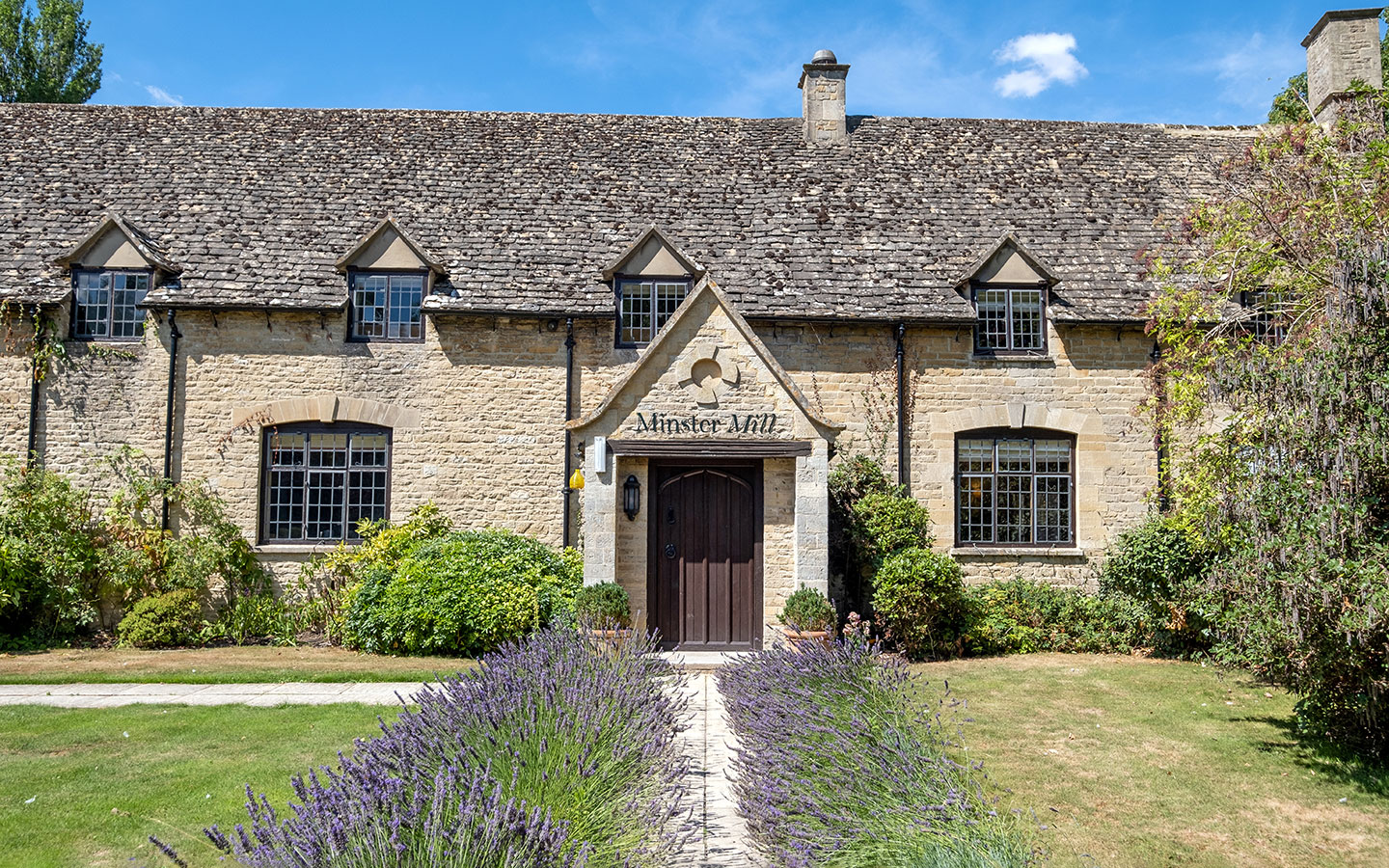 The details
How to get to Minster Lovell Hall
Minster Lovell Hall is located six miles east of Burford or three miles west of Witney, just off the A40. If you're travelling by car, the address is Minster Lovell, Oxfordshire OX29 0RR.
There's no dedicated parking space for the ruins but there is a small free parking area at the end of the lane that leads to St Kenelm's Church. There are also a few spaces right outside the church, though the road is narrow and leads to a dead end where it's difficult to turn around.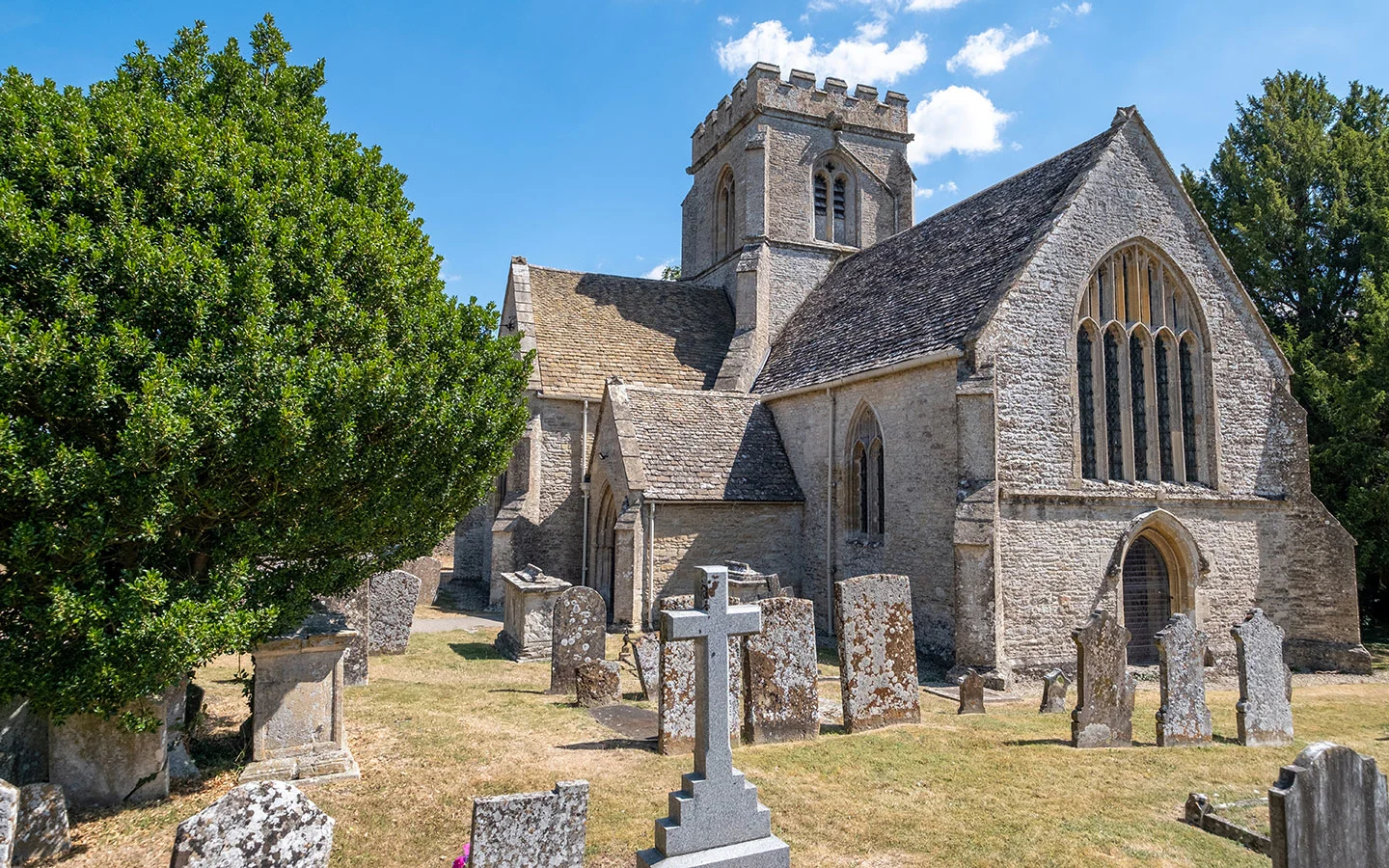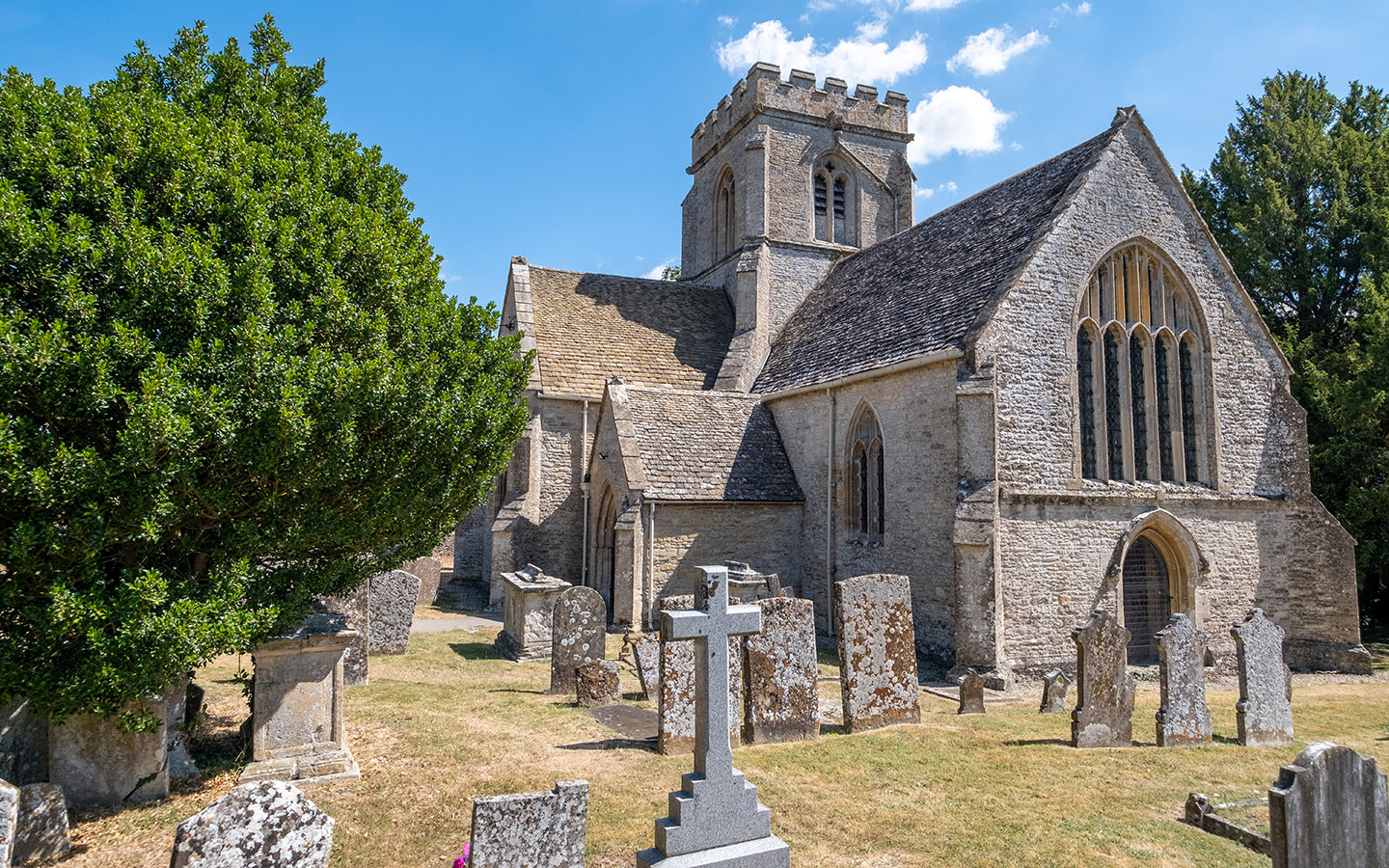 If you're visiting by public transport, the Stagecoach 233 bus stops by the White Hart pub on the B4047 in Minster Lovell, a mile from the ruins. It connects on to Witney (9 minutes) and Burford (23 minutes). And you can catch the Stagecoach S2 bus from Witney to Oxford (40 minutes).
[The Stagecoach S2 bus does also run past Minster Lovell, but it only stops at the Minster Lovell A40 Flyover, which is a 30-minute walk into the village along a main road so is not advised.]
Minster Lovell Hall opening times and prices
Minster Lovell Hall is free to visit, though you can support English Heritage's conservation work through annual membership.* There are no specific opening times but it's not advised to visit after dark (not least because of the ghosts – a lost groom and knight on horseback have also been seen!).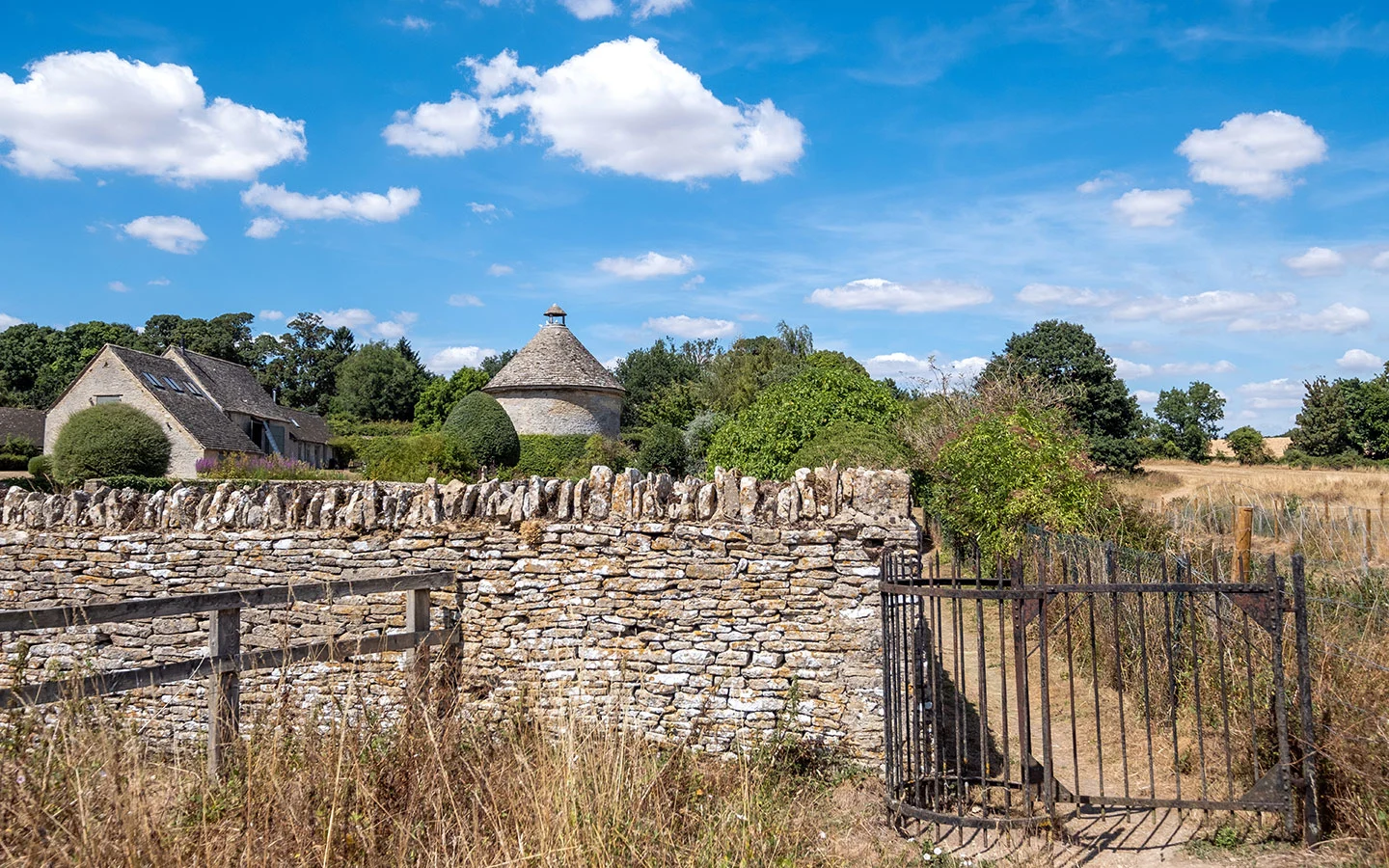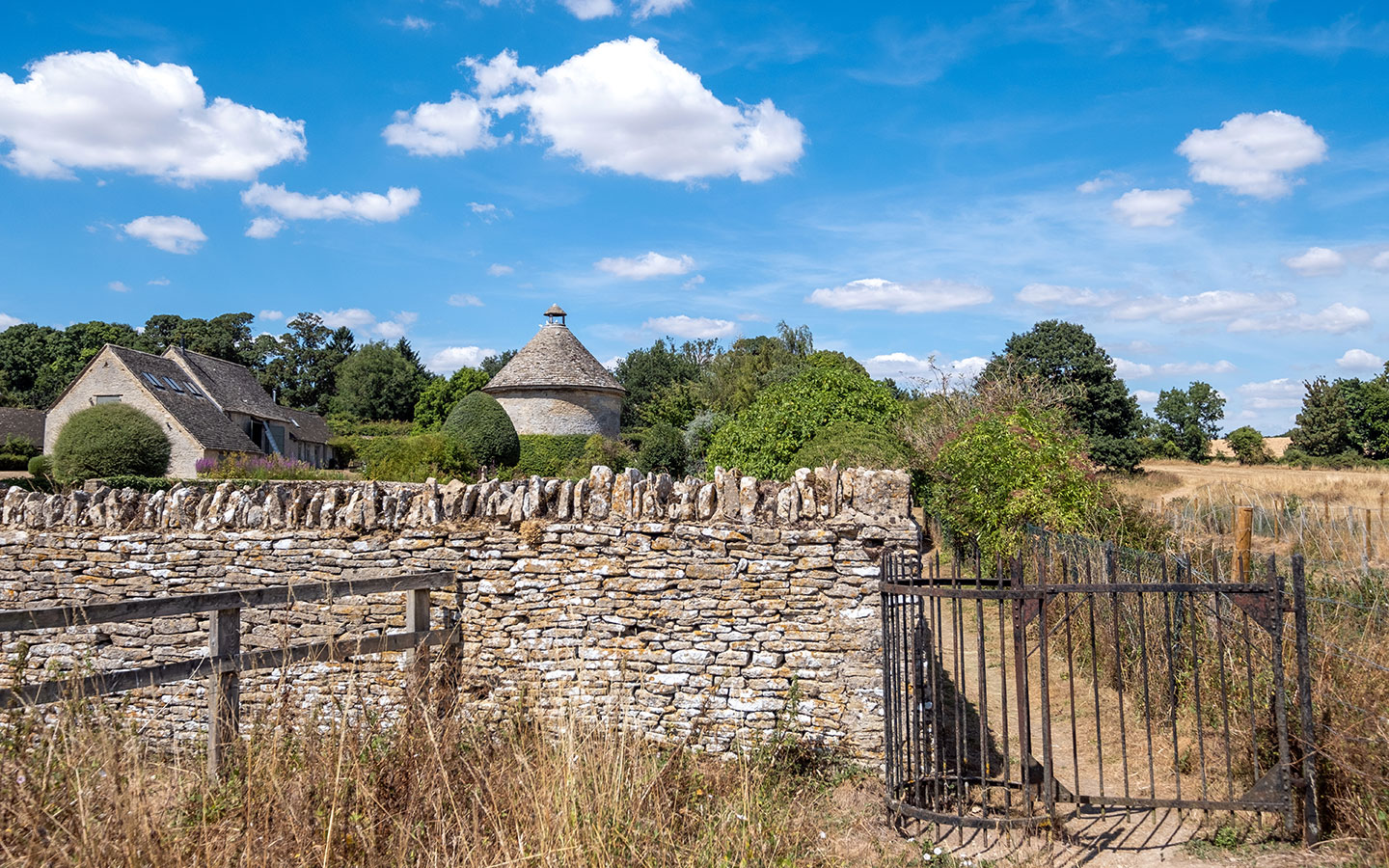 Save for later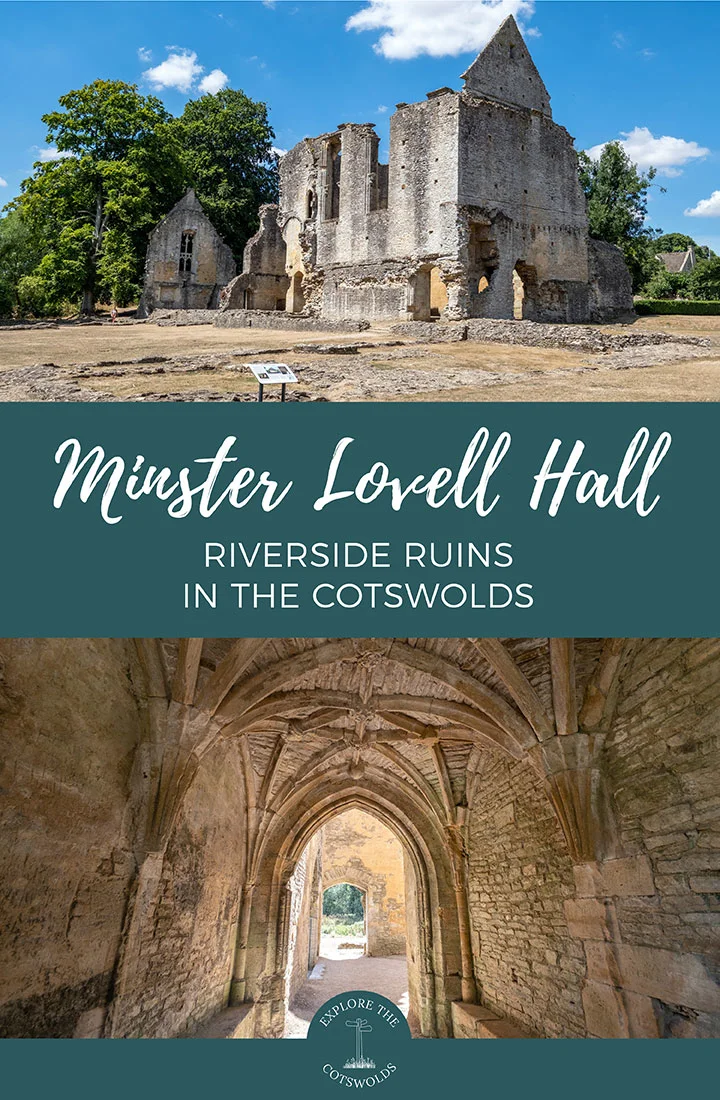 * This site contains affiliate links, where I get a small commission from purchases at no extra cost to you.