The North Cotswolds village of Blockley is one of the region's lesser-known gems. It's a peaceful spot with its golden stone buildings and Norman church nestled in a valley with the Blockley Brook flowing by. But below the surface there's a fascinating history to uncover, from its days as a centre of the silk industry to its recent starring role as a TV location. So discover the best things to do in Blockley, with tips on what to see and where to eat and stay from our local expert.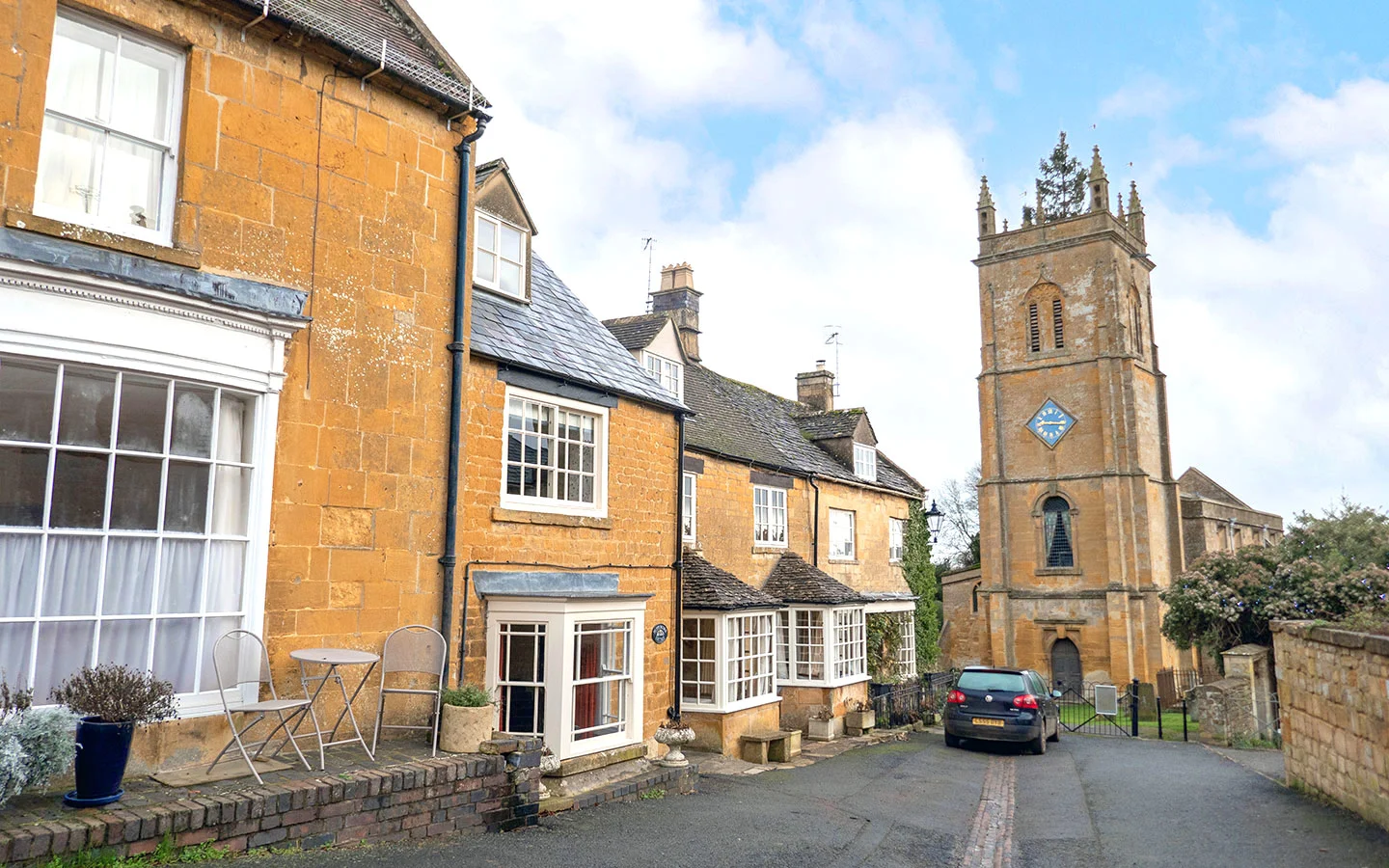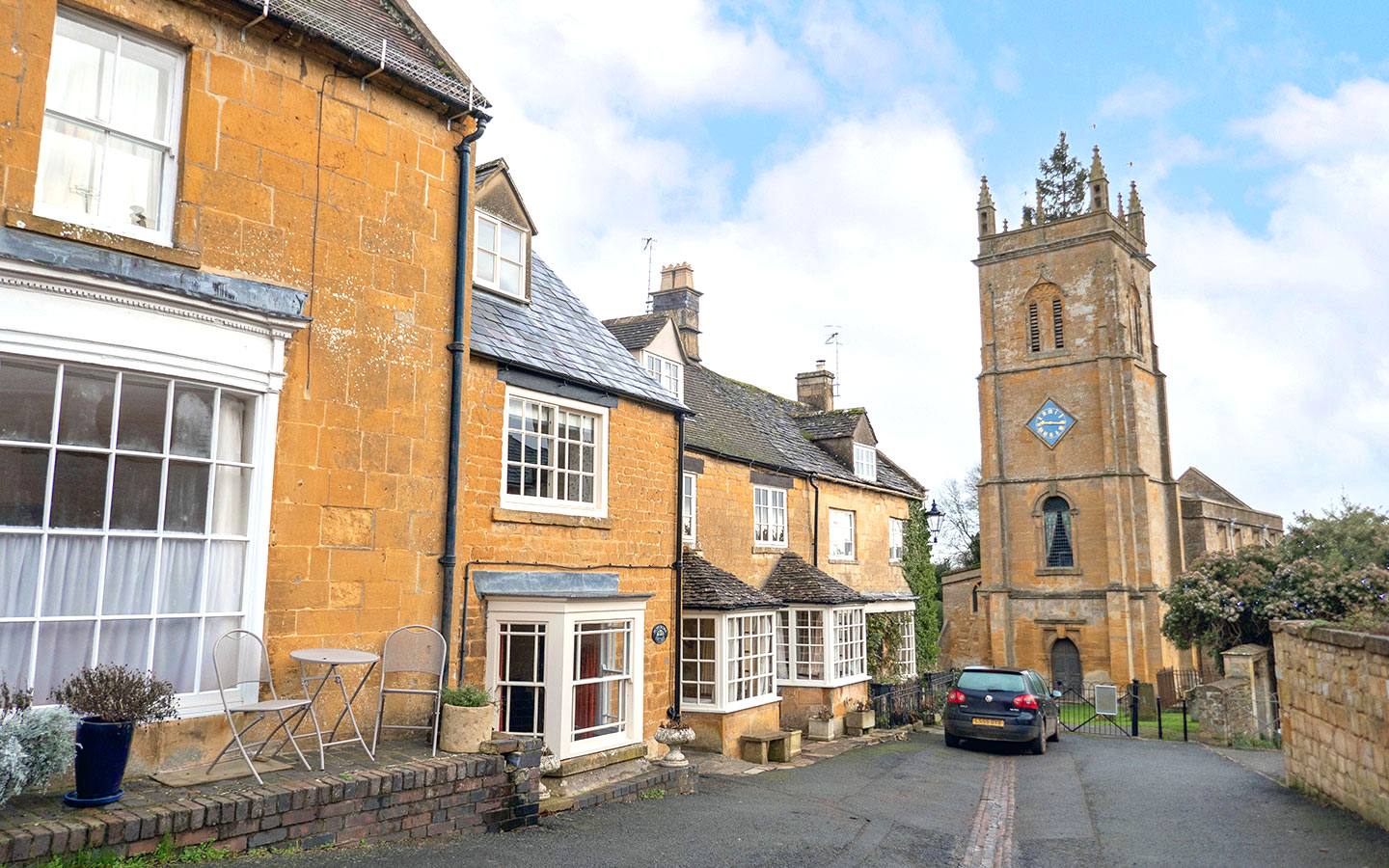 Blockley's history
The first sign of occupation in Blockley is from the Saxon period, with skeletons, spears and knives discovered in a Saxon burial site in the village. In 855 AD, the King of Mercia sold the village to the Bishops of Worcester. And other than a 12-year period after the Civil War, the bishops held court in Blockley until 1781 – and the village was still part of Worcestershire until 1931.
Blockley was a prosperous place in the 18th and early 19th century thanks to the silk trade. Mills had been taking advantage of the fast-flowing waters of the Blockley Brook since the time of the Domesday Book. And they were converted to wash silk fibres and spin them into thread.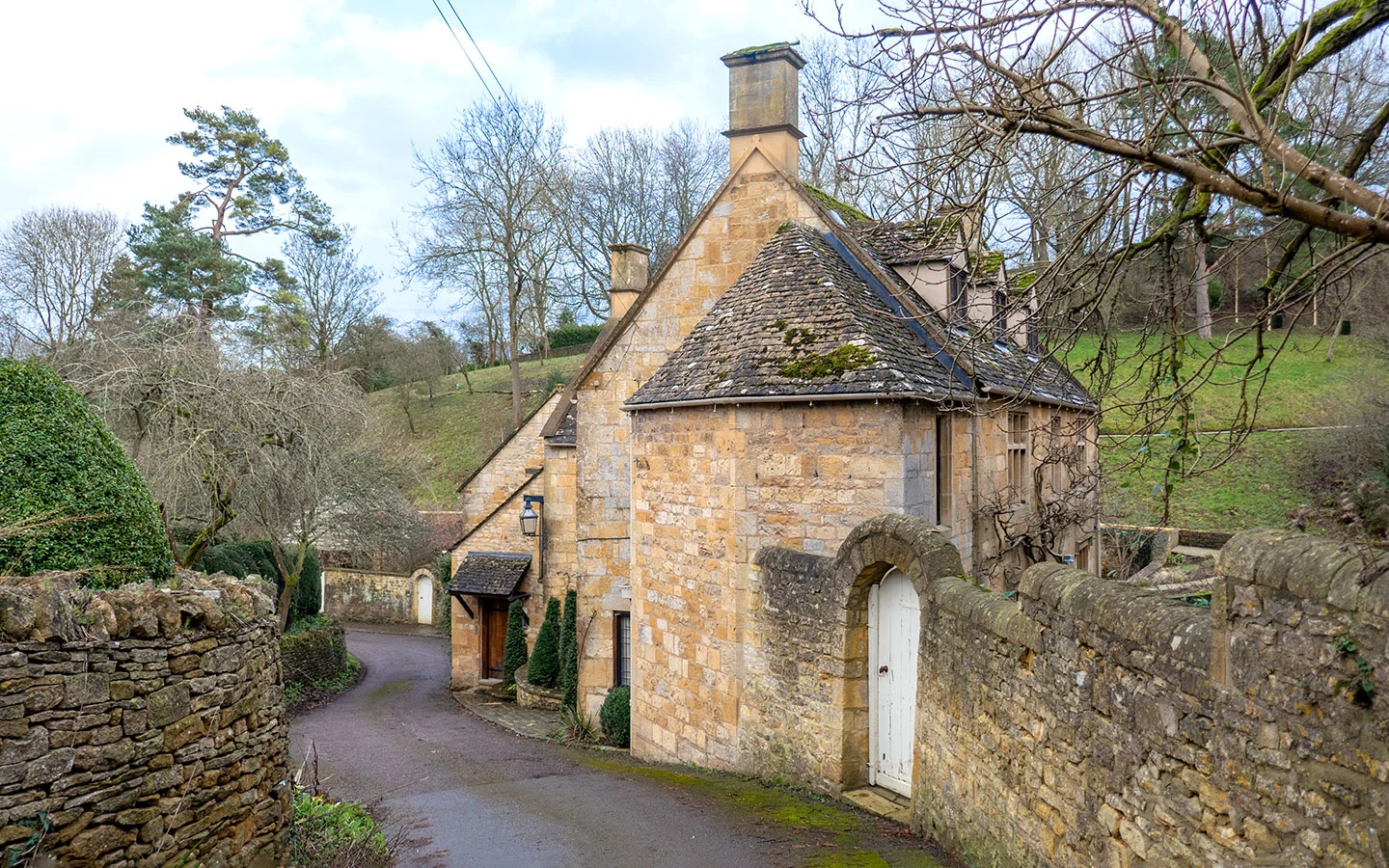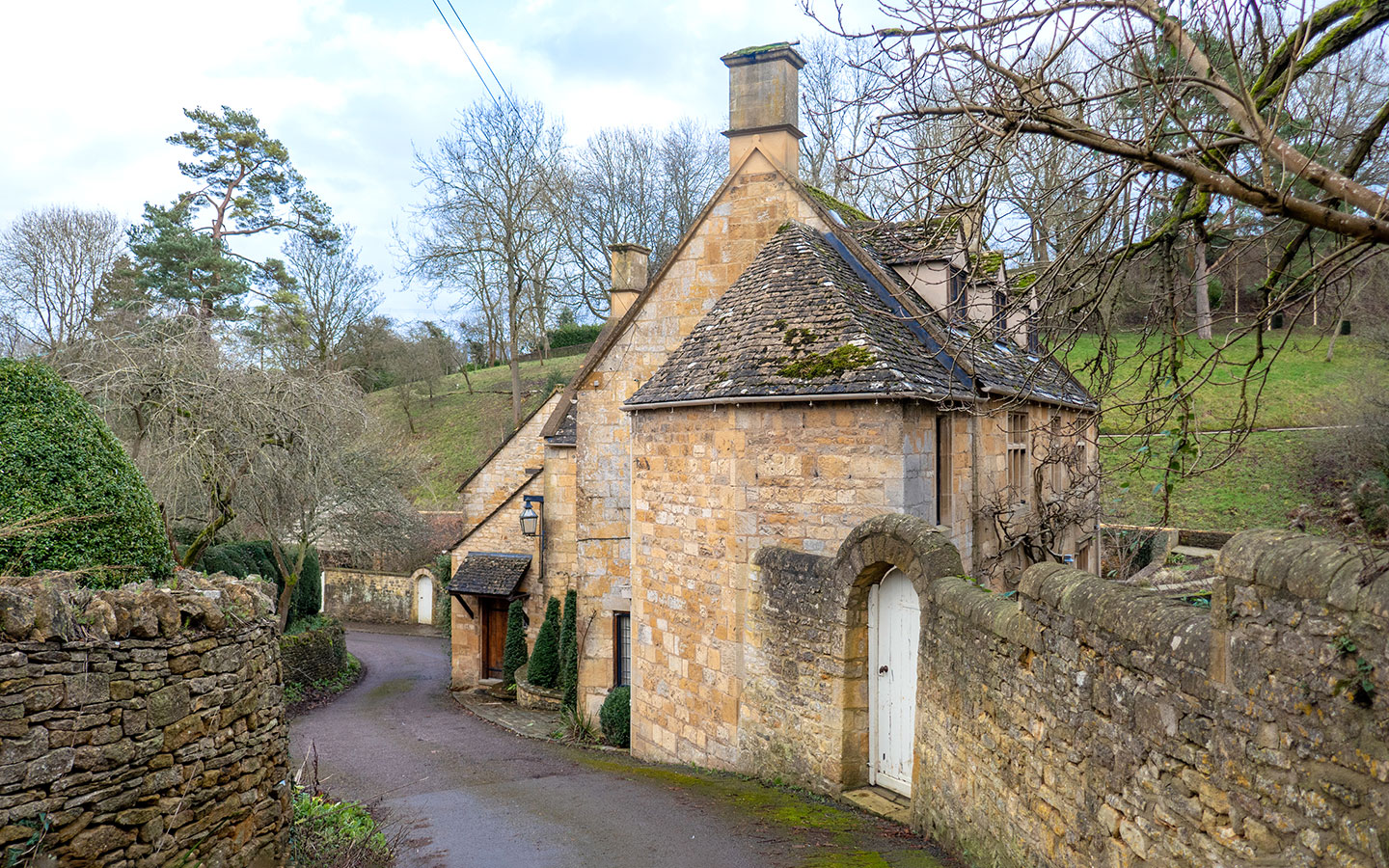 But the silk trade didn't last long. Prohibition of imports from France, which started after the Napoleonic Wars, ended in the 1820s. Prices fell and the mills were all closed by 1885.
The Blockley Brook found a new use though – in 1881 Blockley became one of the first villages in the country to produce its own electricity.
Blockley was also home to self-described religious prophetess Joanna Southcott, who wrote and dictated her prophecies in rhyme. Southcott lived in Rock Cottage in the village from 1804 until she died in 1814 and had over 100,000 followers, who were known as Southcottians. One bought the cottage after her death and turned into a shrine, but it burnt down in a fire in 1971.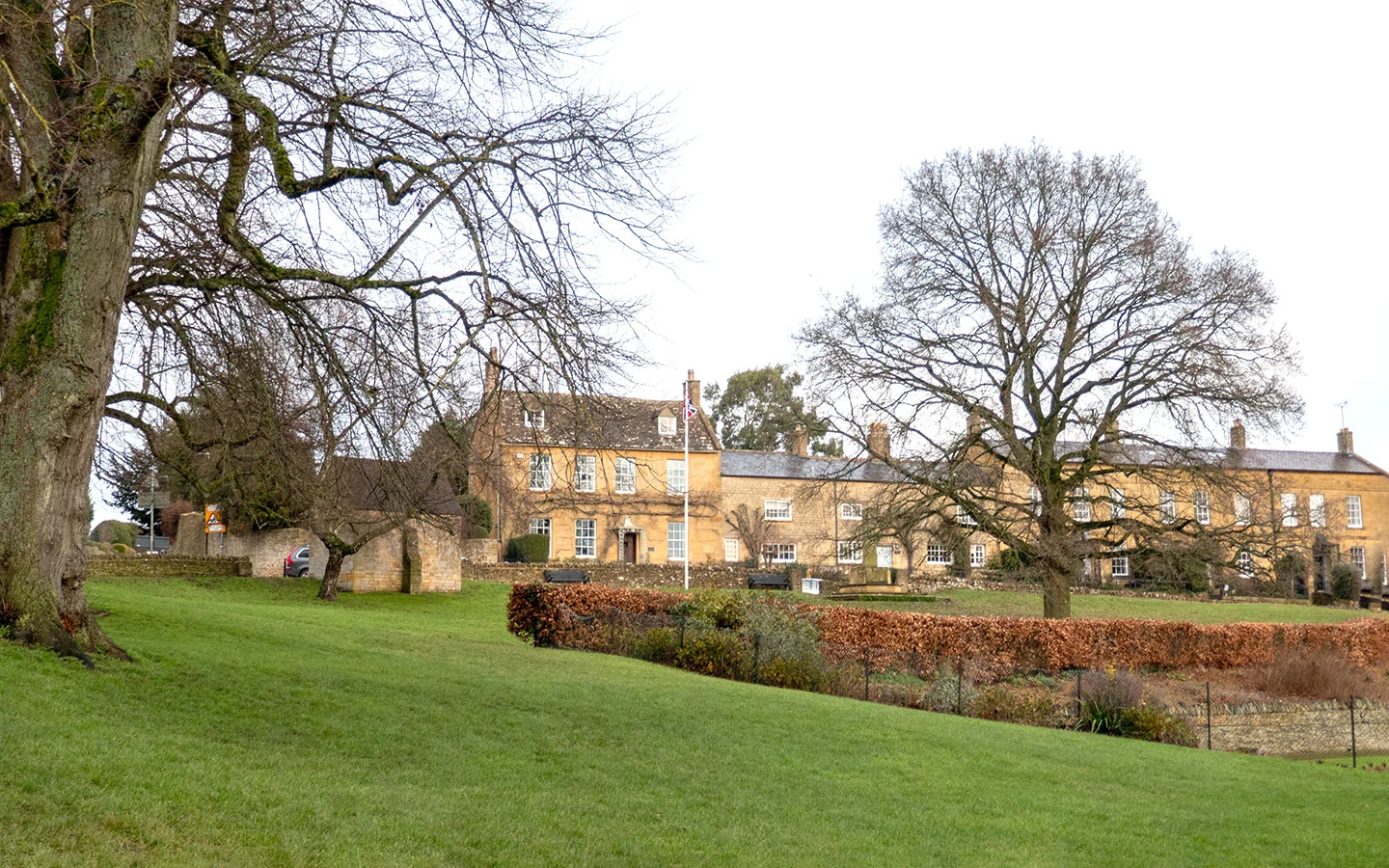 Map of Blockley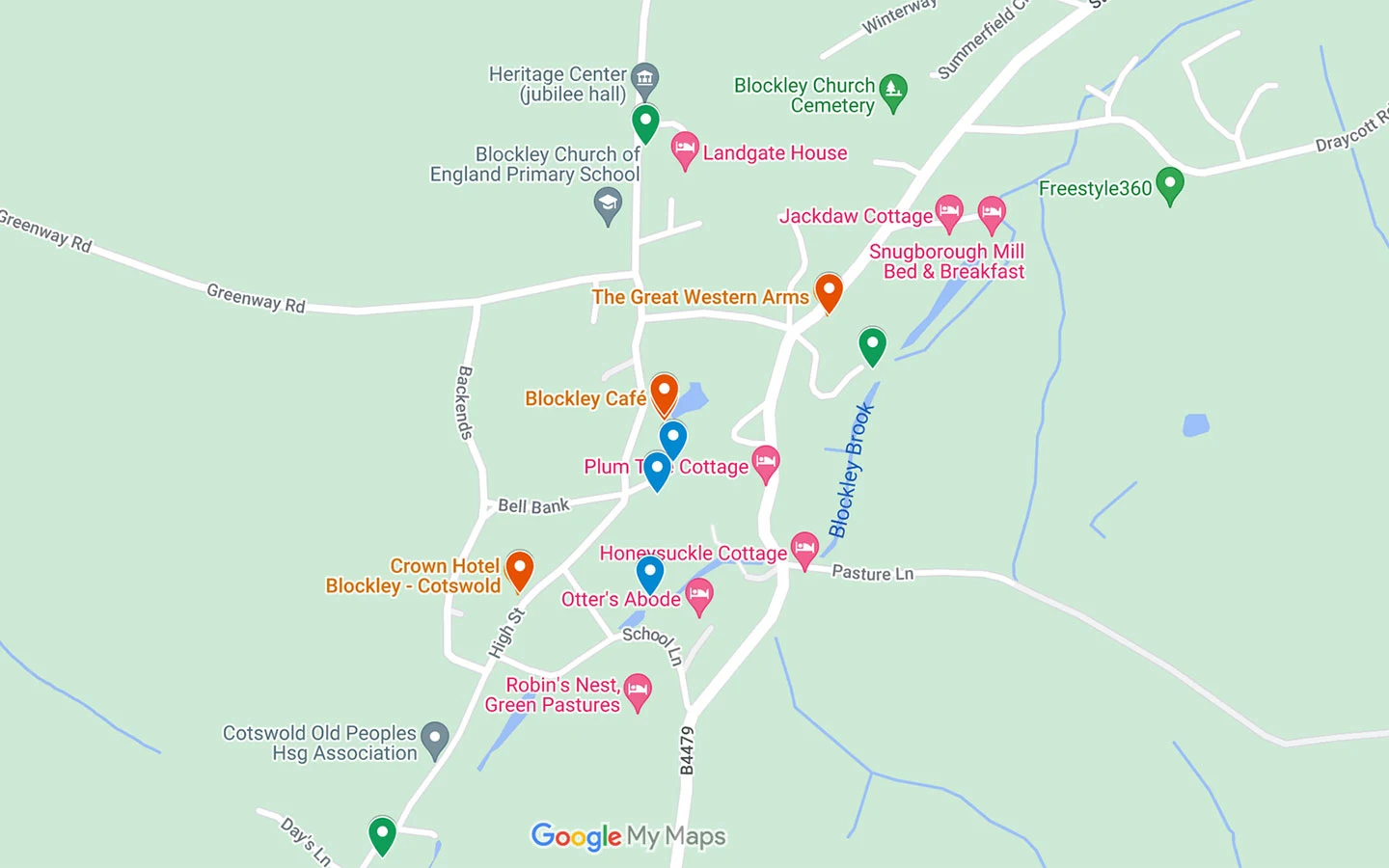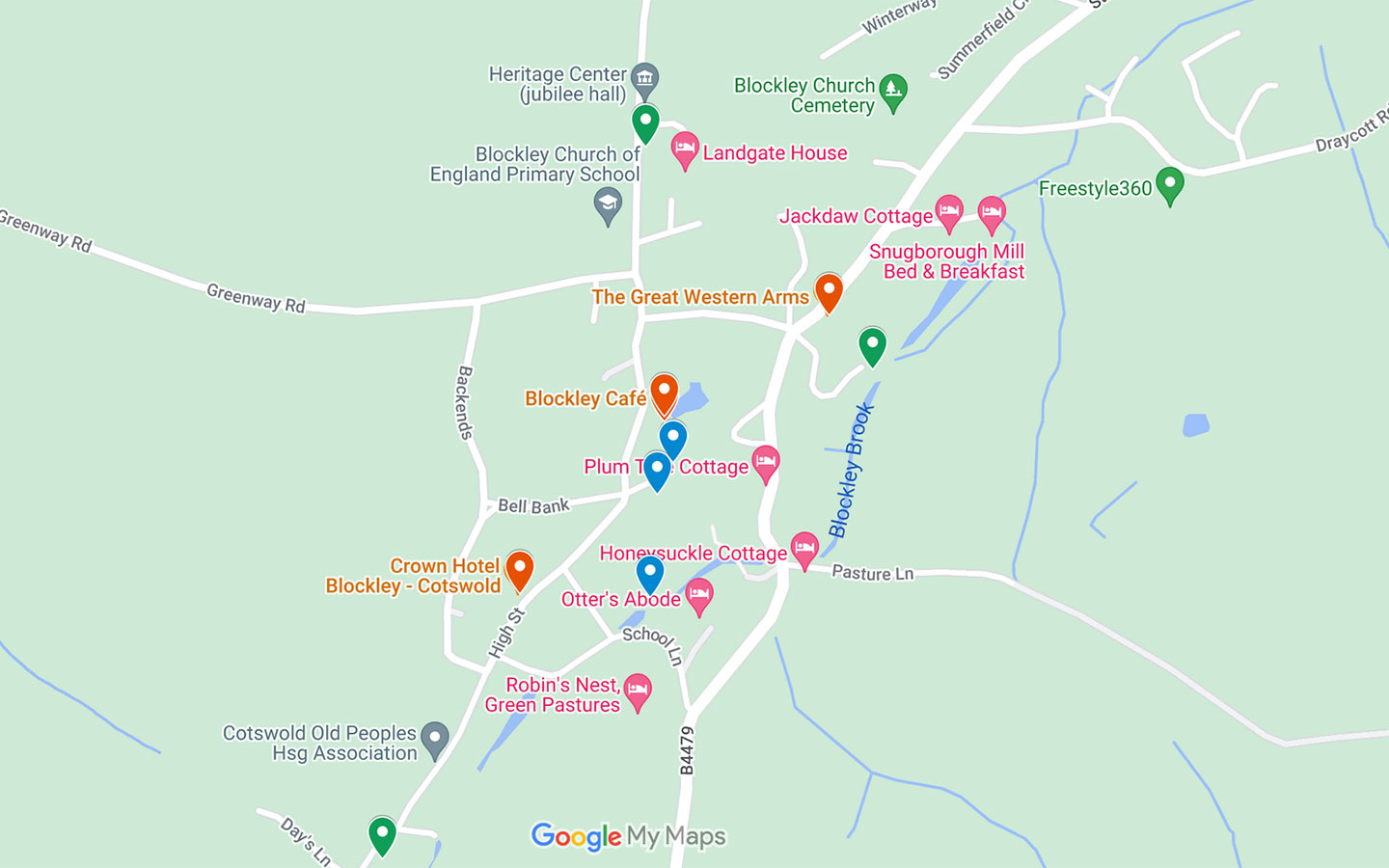 Things to do in Blockley
Historic architecture
The Cotswolds is known for its honey-stone buildings, but Blockley has some of the brightest around. One of our favourite things to do in Blockley is to wander the streets and admire its historic buildings. Blockley was made a conservation area in 1976 to preserve its character.
Some of the buildings date back to the medieval period, but many of the houses you can see today – like along Northwick Terrace – were built in the 18th century for the 'throwsters' who moved to the area from places like Coventry to work in the mills and twisted silk fibres into thread.
Bay windows in places like The Square show which houses used to be shops in Blockley's silk era heyday. And although the mills have mostly been converted into private houses, you can still see some of their old buildings and the surviving mill ponds along the Blockley Brook.
Church of St Peter and St Paul
Blockley's Norman Church of St Peter and St Paul was built around 1180 for the Bishops of Worcester on the site of an earlier Saxon minister. And you can see some of the original Norman stonework on the four walls of the chancel, and the east, south and west walls of the nave.
It's undergone repairs and improvements over the years, including replacing the Norman tower in 1727 and building new galleries in the late 18th century to fit in all the extra silk mill workers who'd moved to the area. Take a look inside to see the colourful stained-glass windows and statues and plaques dedicated to illustrious local families from the 17th to 19th centuries.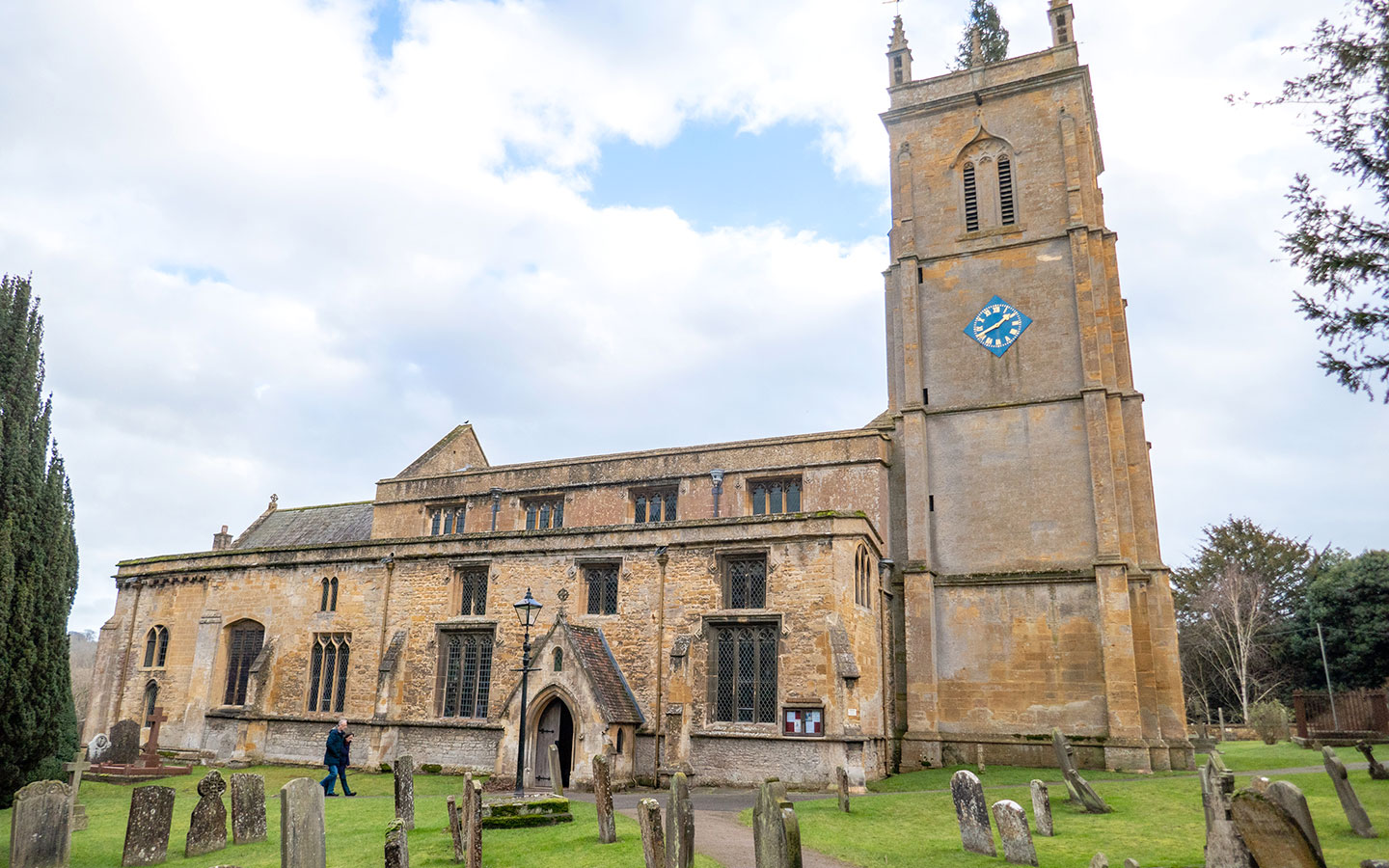 Father Brown filming locations
Blockley might look familiar to fans of Father Brown, the BBC TV series based on GK Chesterton's short stories about a crime-solving Catholic priest. The show is now in its 10th series and pulls in over 2.5 million viewers around the world. It's set in the Cotswolds in the 1950s, and Blockley is one of the main filming locations as Father Brown's parish of Kembleford.
In the show the Church of St Peter and St Paul becomes St Mary's Roman Catholic church (you can see some photos of the cast filming on location inside) and the vicarage next door becomes Father Brown's presbytery. You'll also see other parts of the village popping up in different episodes, as well as other locations nearby like Moreton-in-Marsh, Guiting Power and Lower Slaughter.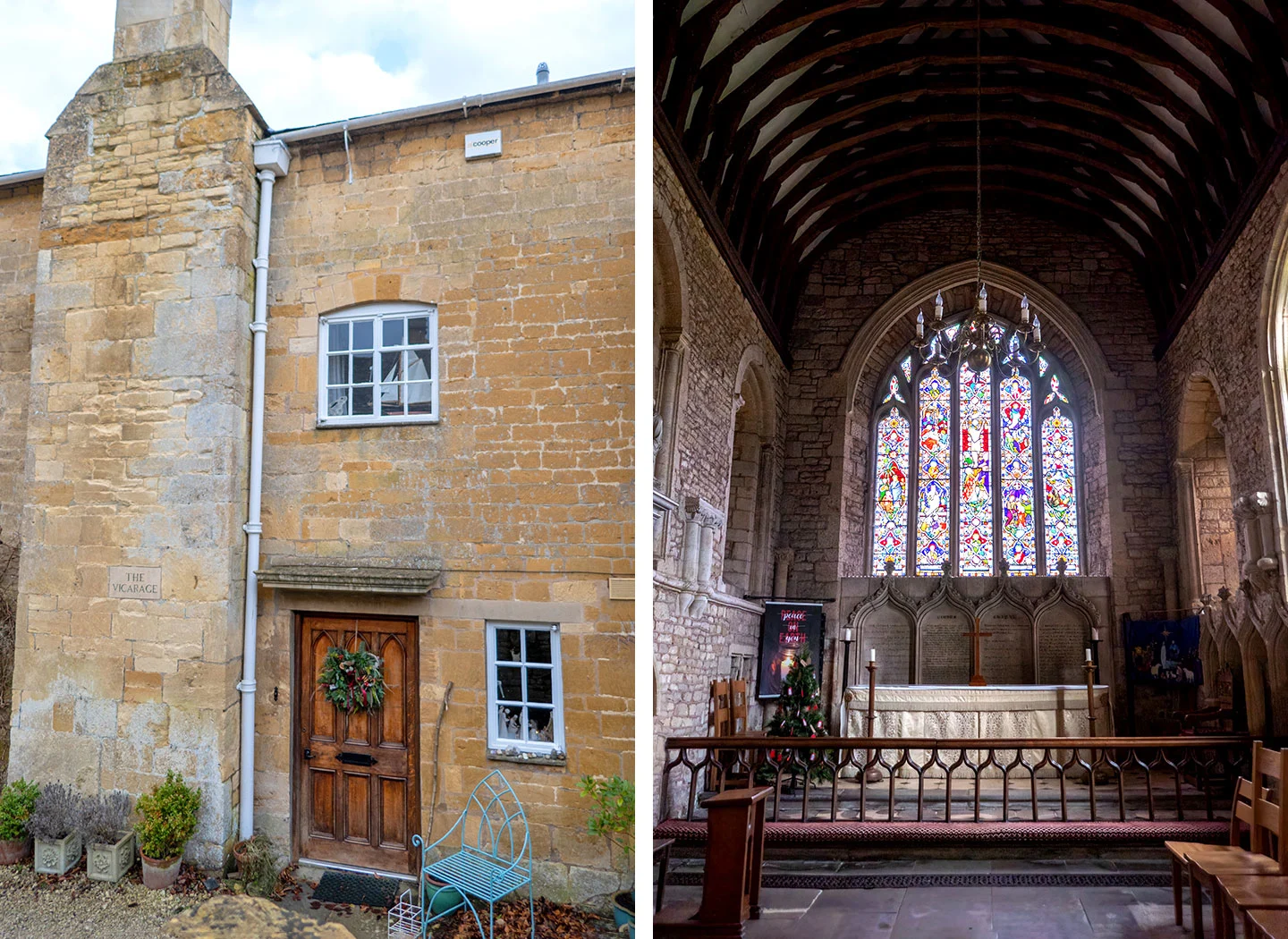 Mill Dene Garden
Mill Dene is a privately owned garden in the village that's open to the public from April to October (opening times vary so get in touch to book a visit – though their website isn't working at present). This traditional English country garden was established in 1965 and covers 2.5 acres, set over several levels surrounding an old water mill and with the Blockley Brook trickling by.
The garden is divided into different sections, with a cricket lawn complete with its own tiny pavilion, a herb garden, ornamental fruit garden and rose walk. Plants are packed together for lots of colour and there are sculptures, water features and a shell grotto among them.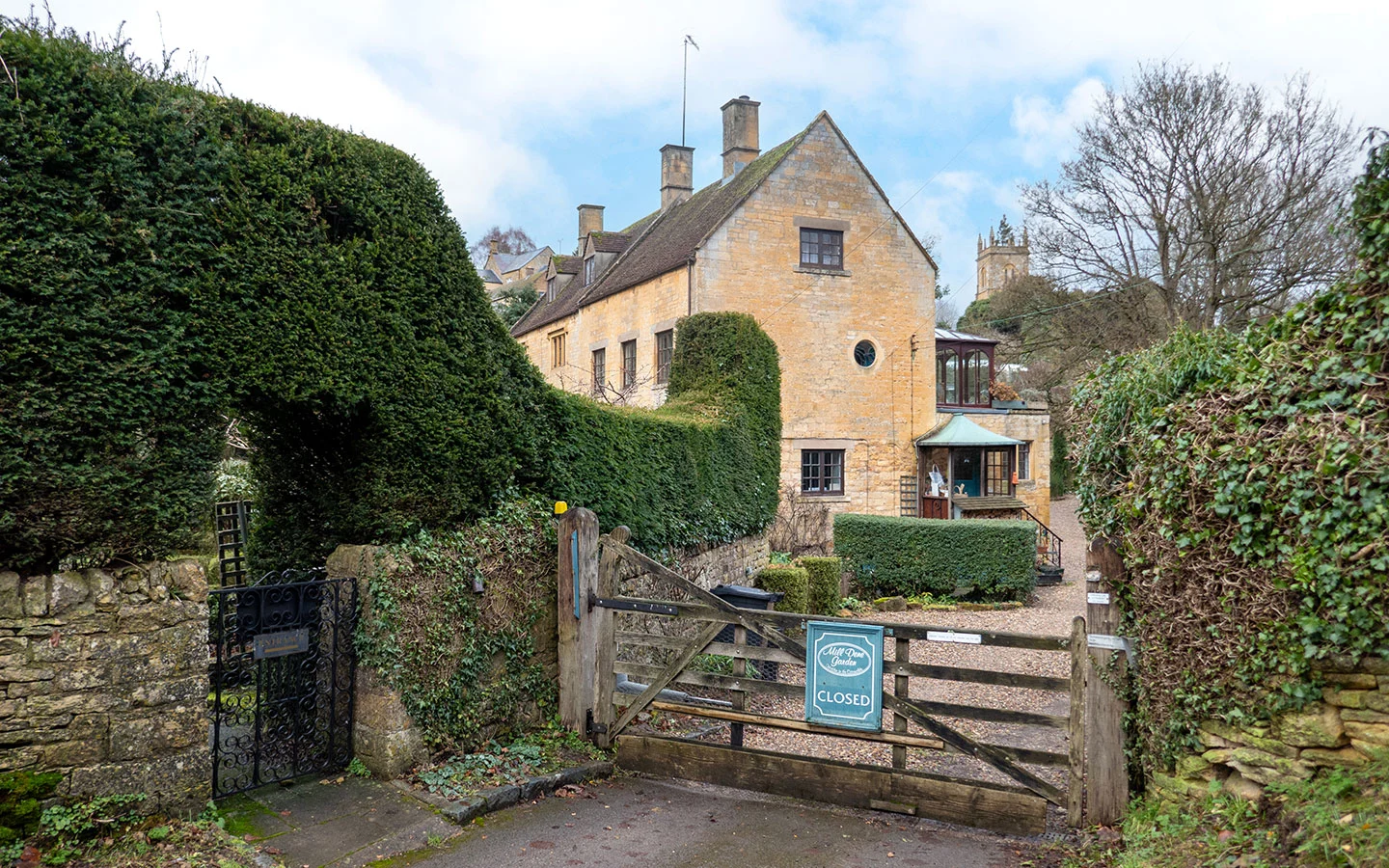 Walks from Blockley
Blockley is on the route of the Heart of England Way, Diamond Way (North Cotswold) and Monarch's Way long-distance walking routes. And if you don't want to take on the whole distance, you can use stretches of them to explore the surrounding countryside.
You can walk east to Batsford village and around the edge of Batsford Arboretum before heading back to Blockley via the Monarch's Way (4.5 miles). Or go north to Chipping Campden and back via the village of Broad Campden with its pretty thatched cottages (7.7 miles).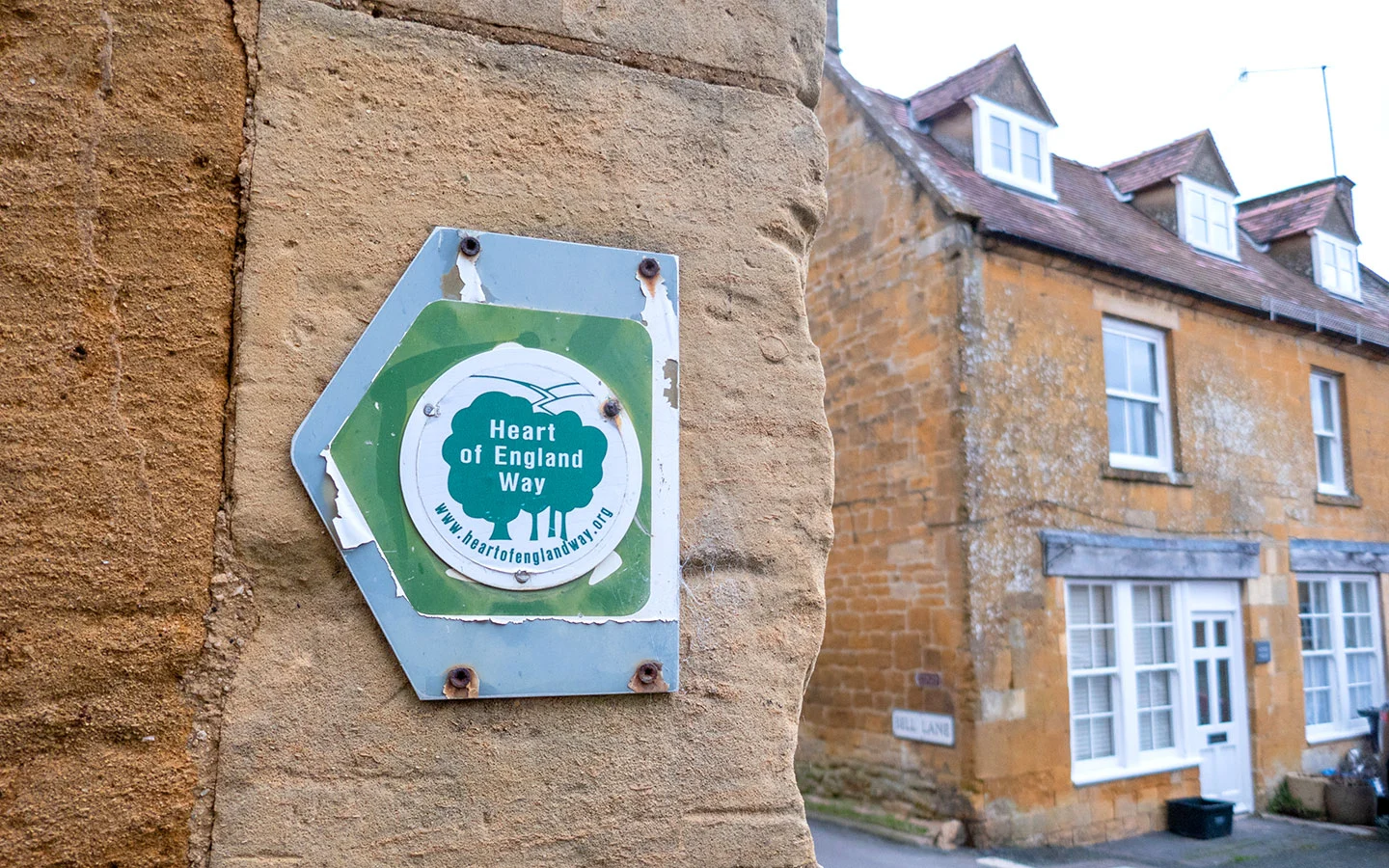 Things to do near Blockley
Blockley is surrounded by some of the Cotswolds' most beautiful gardens, including Bourton House Garden (3 miles) with its manicured topiary and herbaceous borders. And the Indian-inspired Sezincote House and Garden (5 miles) with statues and fountains among the blooms. It's also just 3.5 miles to Batsford Arboretum and the Cotswold Falconry Centre.
Also within easy reach are Chipping Campden (3 miles) with its historic buildings and Arts and Crafts design at the Court Barn Museum. The market town of Moreton-in-Marsh is 4 miles away and it's 6.5 miles to Broadway for boutique shops, restaurants and the Broadway Tower.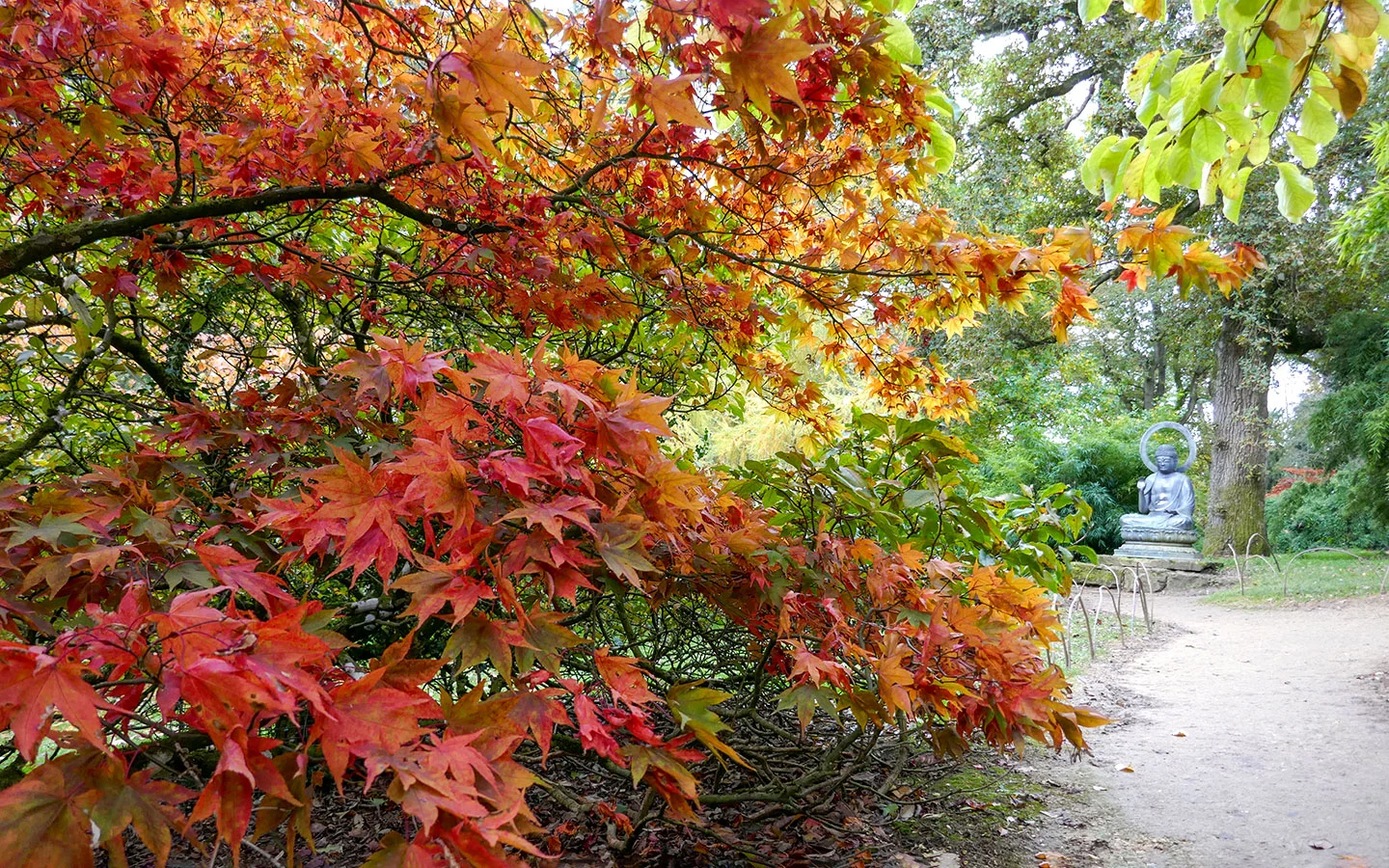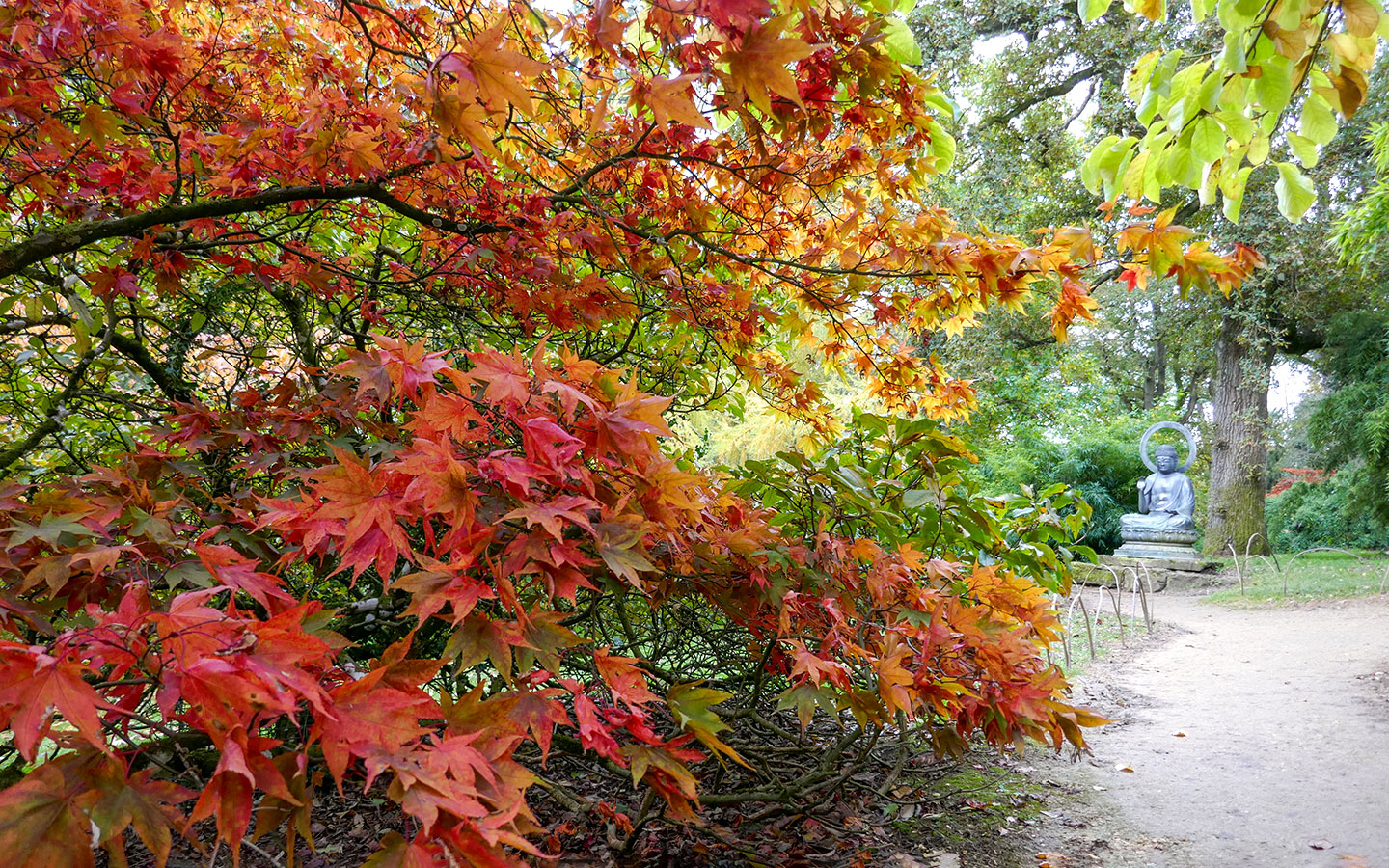 Places to eat in Blockley
Cafés and shops
The new Blockley Village Shop and Café building was funded by the local community and National Lottery Fund, and is now run as two separate businesses. The shop sells a good selection of groceries, chilled and frozen food, wines and basics like toiletries and cleaning products.
The café next door is open for breakfast, lunch and afternoon tea, and does tasty deli sandwiches, salads, cheese and charcuterie boards and homemade cakes. Much of the produce is sourced from local suppliers, a lot of it within 12 miles of Blockley. They also serve dinner on Wednesday to Saturday nights, with a four-course set menu which changes every four weeks.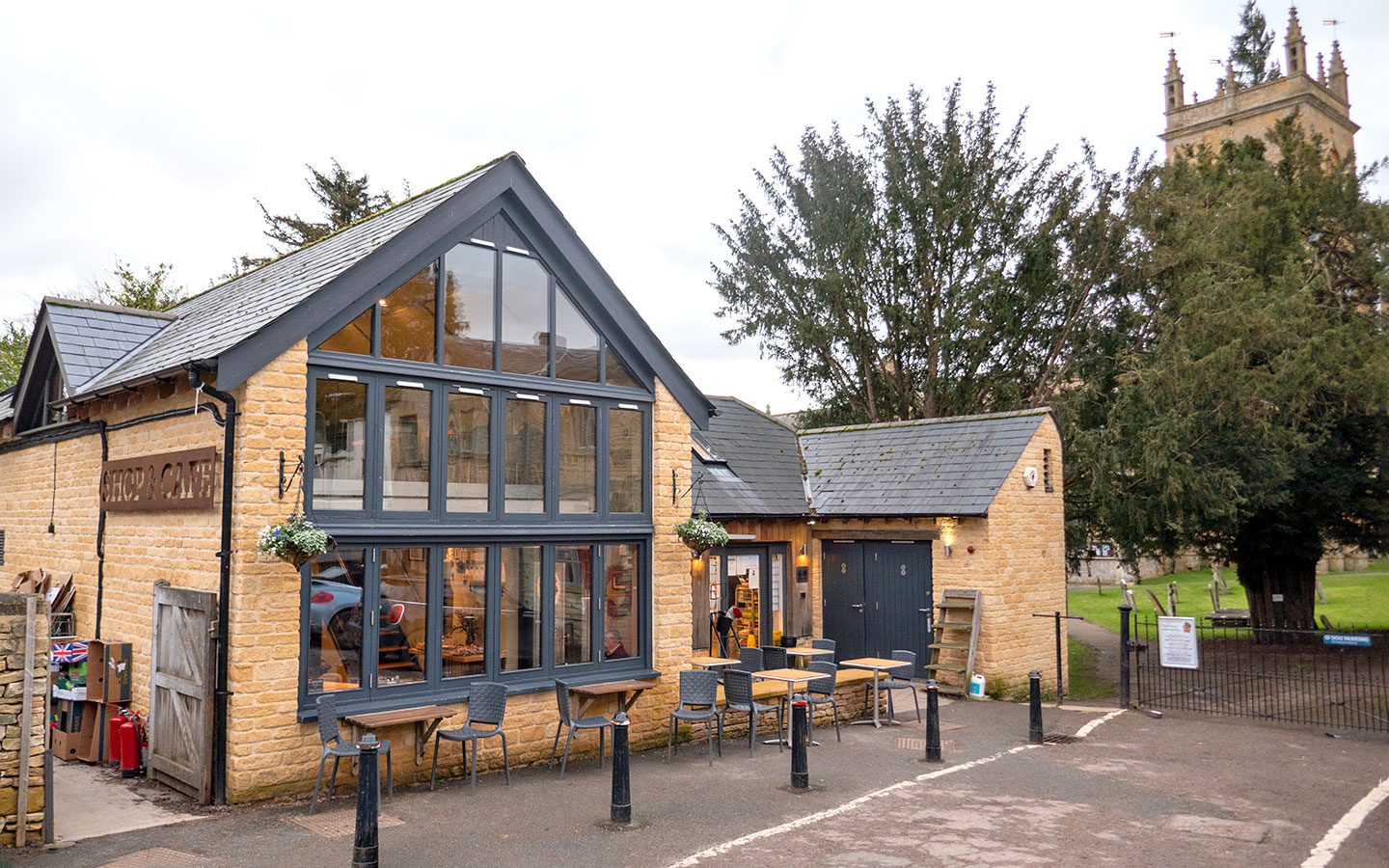 Pubs and restaurants
Victorian Blockley had seven pubs, but only two are left today. The Great Western Arms dates from the 1850s when a railway station opened in Blockley. It's a Hook Norton Brewery pub so you'll find their beers on tap, plus a good range of wines and spirits. It's dog-, walker- and family-friendly, and food is freshly prepared, with British classics like toad in the hole and beer-battered cod.
The Crown Hotel is the village's oldest pub, and was built in the 16th century as a coaching inn. It's still a hotel today, though it's looking a bit tired and dated in places. There's also a bar and restaurant, which serves standard pub grub as well as Sri Lankan curries.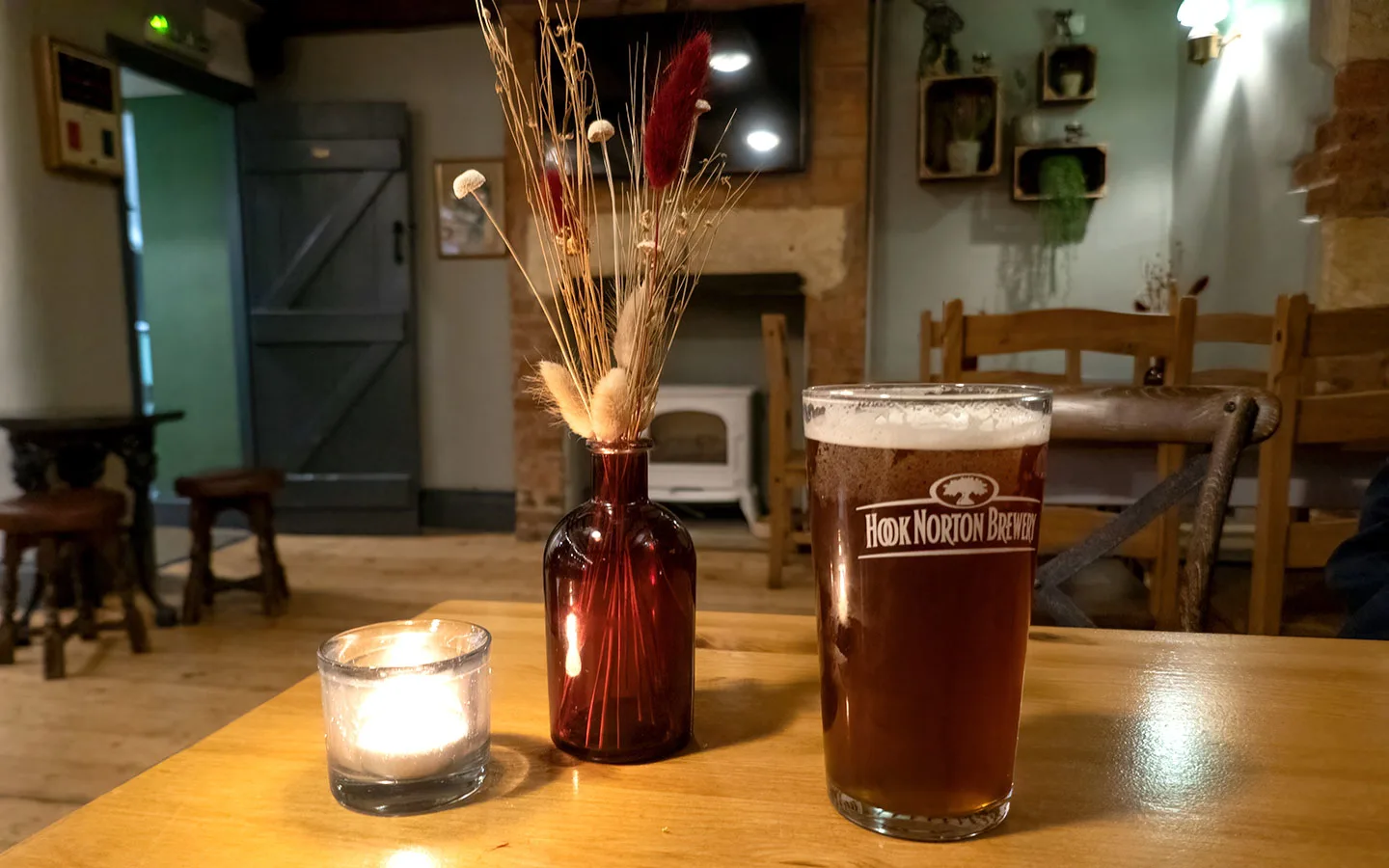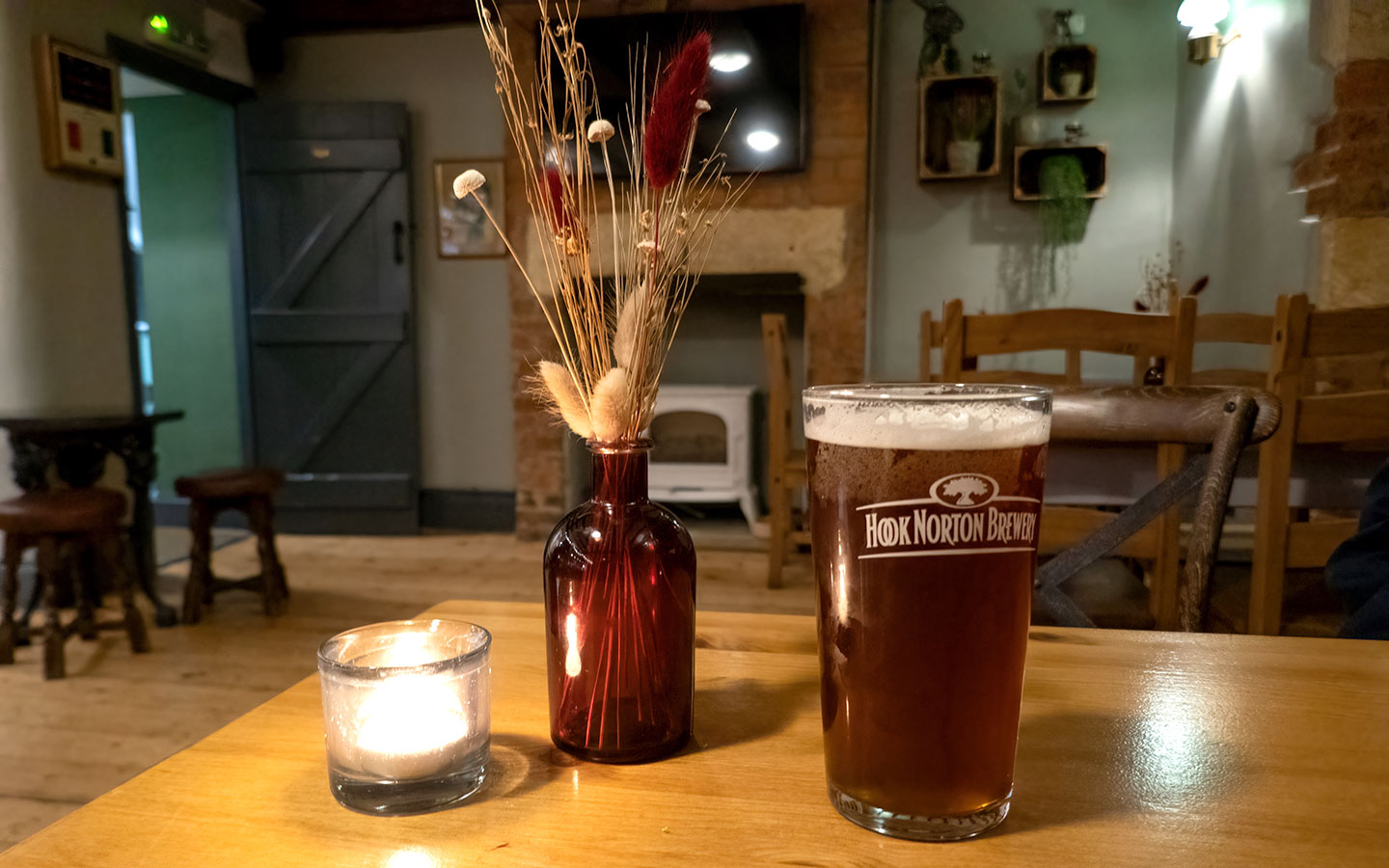 Where to stay in Blockley
The Crown Hotel* is Blockley's only hotel but there are lots of holiday cottages to rent. Middle Rose* is a cosy property spread over three floors which sleeps four, with one main bedroom and a smaller room with pull-out bed. It's owned by the Cotswold Grey interiors company so expect stylish furniture and décor, with a woodburning-stove and fluffy blankets for winter.
Honeysuckle Cottage* to the north of the village is also spread across three floors, with the kitchen-diner downstairs, lounge and bathroom on the ground floor and two good-sized double bedrooms upstairs. There's a decked garden outside with lovely countryside views.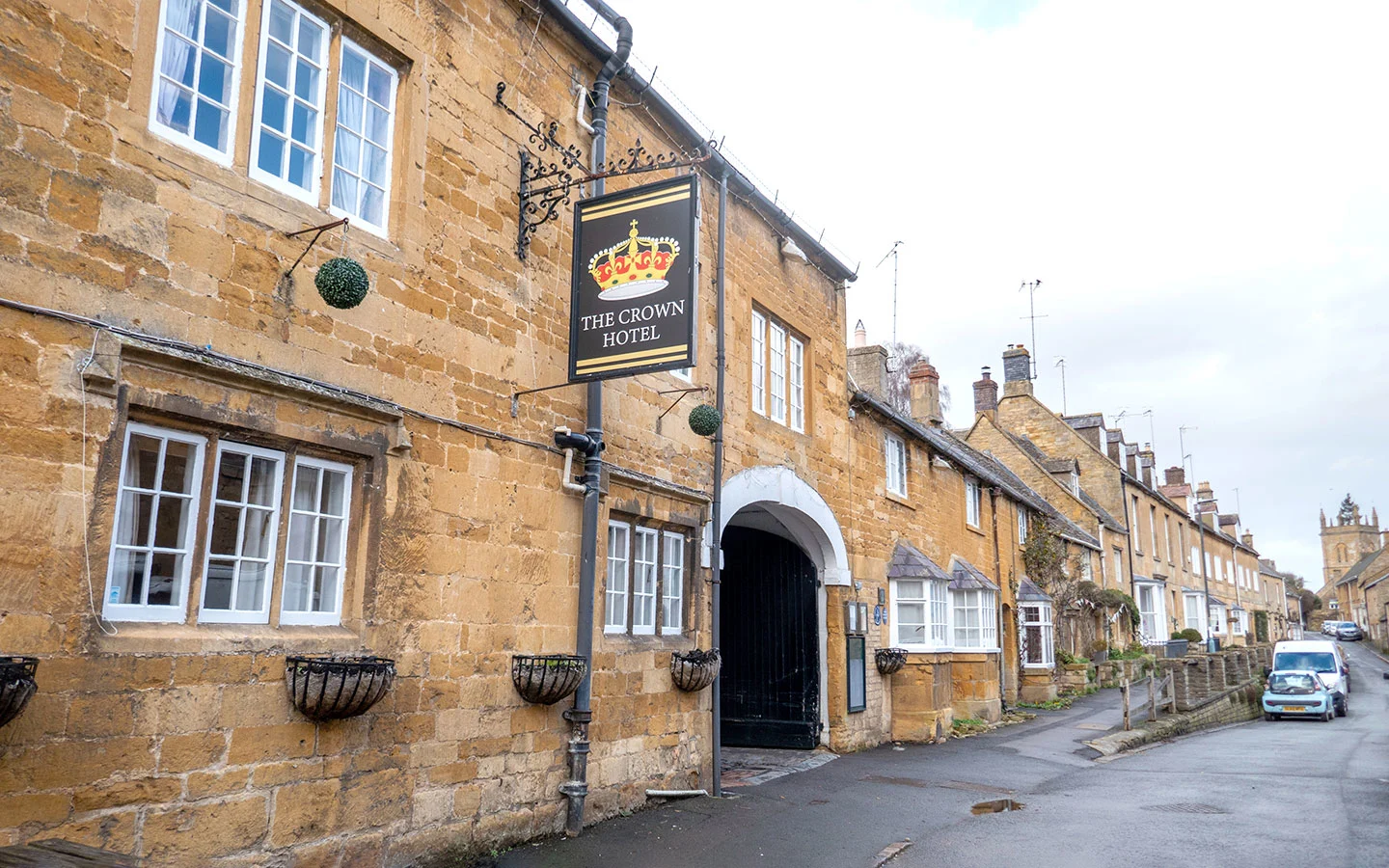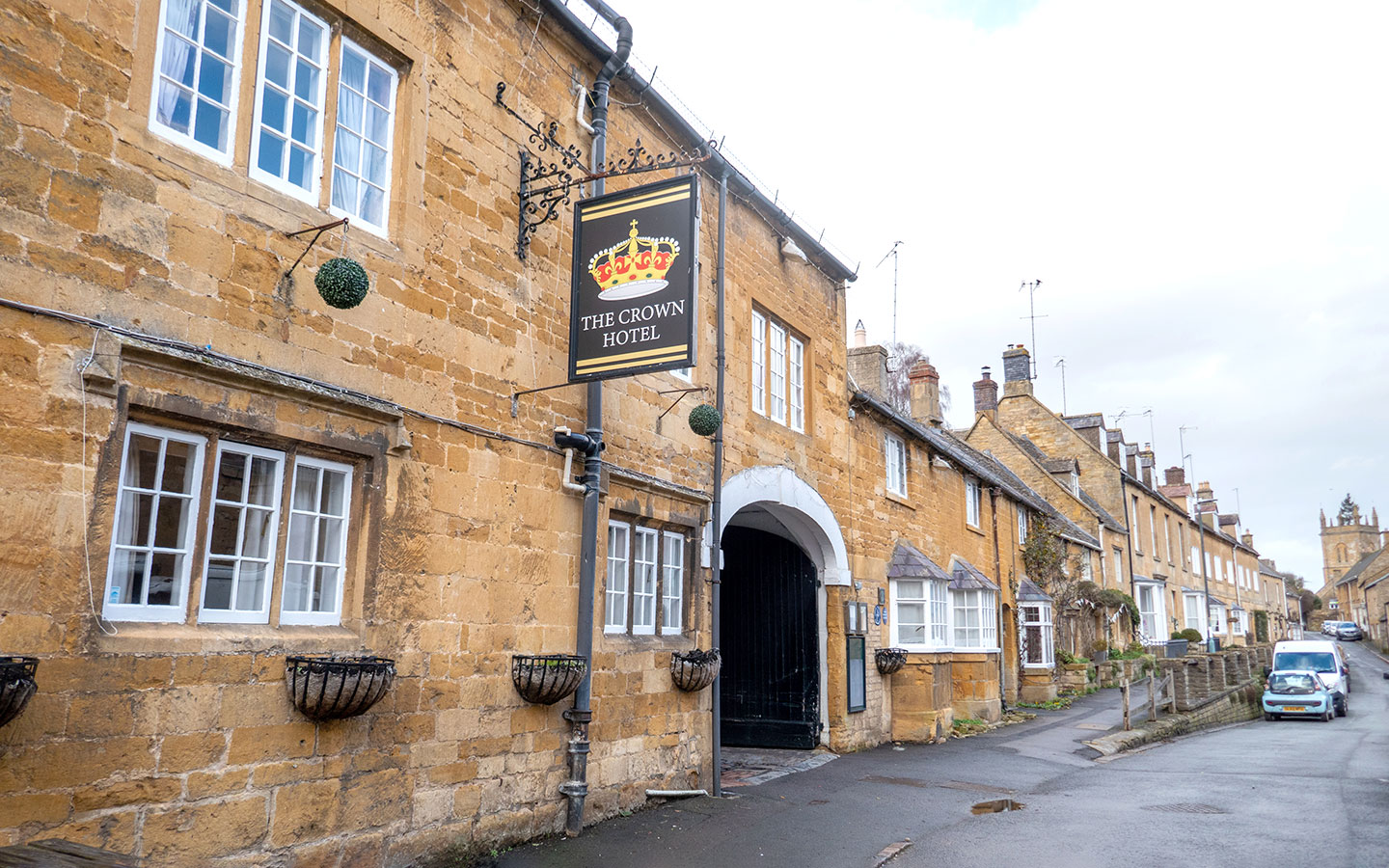 Pearl Cottage* is a three-bedroom stone cottage in a small terrace. It sleeps up to five, with double, twin and single bedrooms. The interiors are light and airy, decorated in shades of white and grey. The sun-trap garden has a BBQ, table and chairs and well-behaved dogs are welcome.
Or for big groups, The Court House* is a former silk mill which sleeps 10. Set across four floors, it has five bedrooms and three bathrooms, with period fireplaces and brick walls adding character. Outside there's an enclosed garden with the brook flowing past and a BBQ for summer.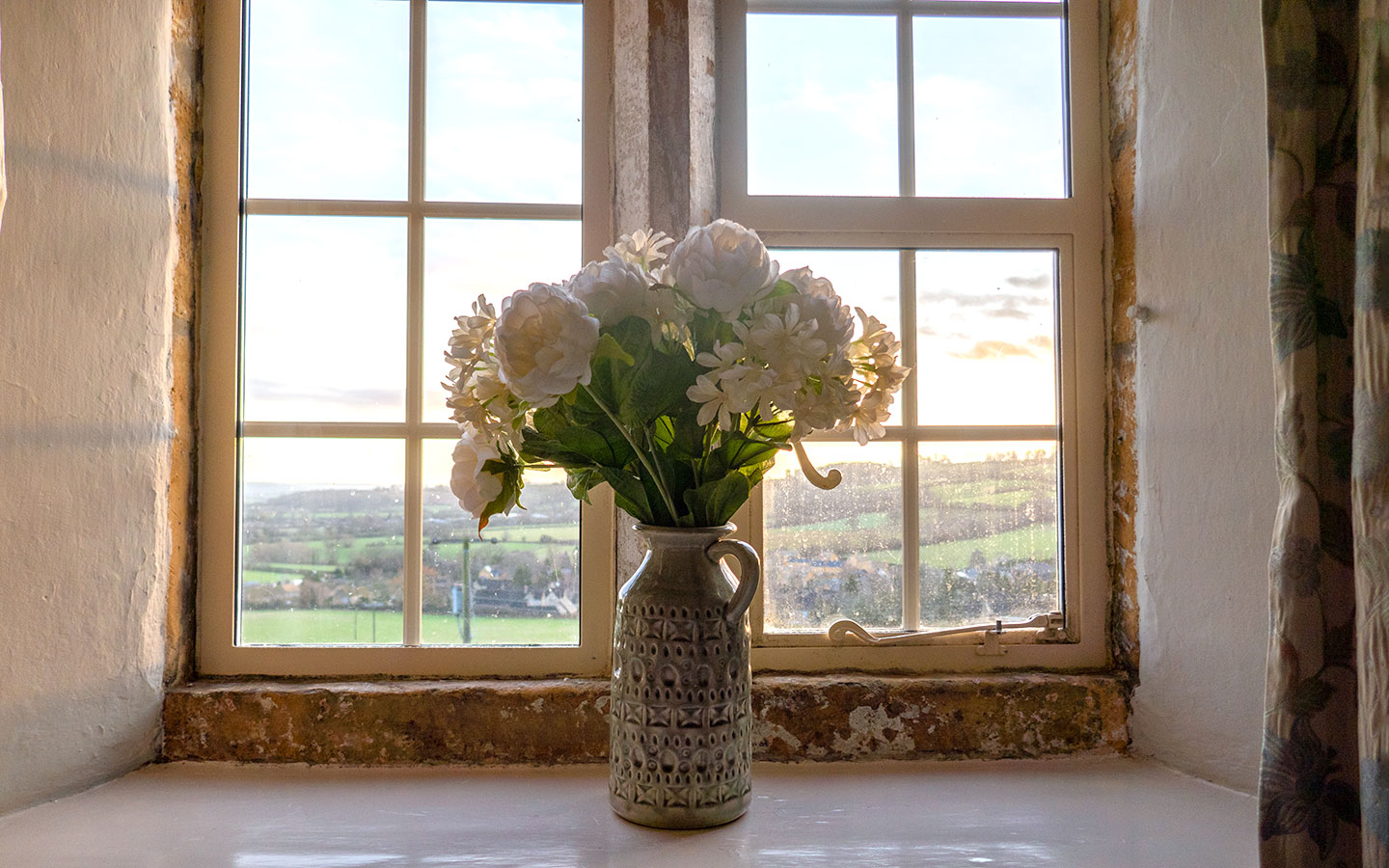 How to get to Blockley
By car
Blockley is located on the B4479, around three miles south of Chipping Campden or four miles west of Moreton-in-Marsh. On-street parking is available around the village, and there are also customer car parks at the Great Western Arms and Crown Hotel pubs.
By public transport
Unfortunately Blockley's railway station was closed and demolished in 1966. So the nearest train station now is in Moreton-in-Marsh, which is connected to Blockley by the Stagecoach 1/2 bus in around 15 minutes (except Sundays). Or you can take the 1/2 in the other direction to Broadway (15 minutes), Chipping Campden (35 minutes) or Stratford-upon-Avon (1 hour).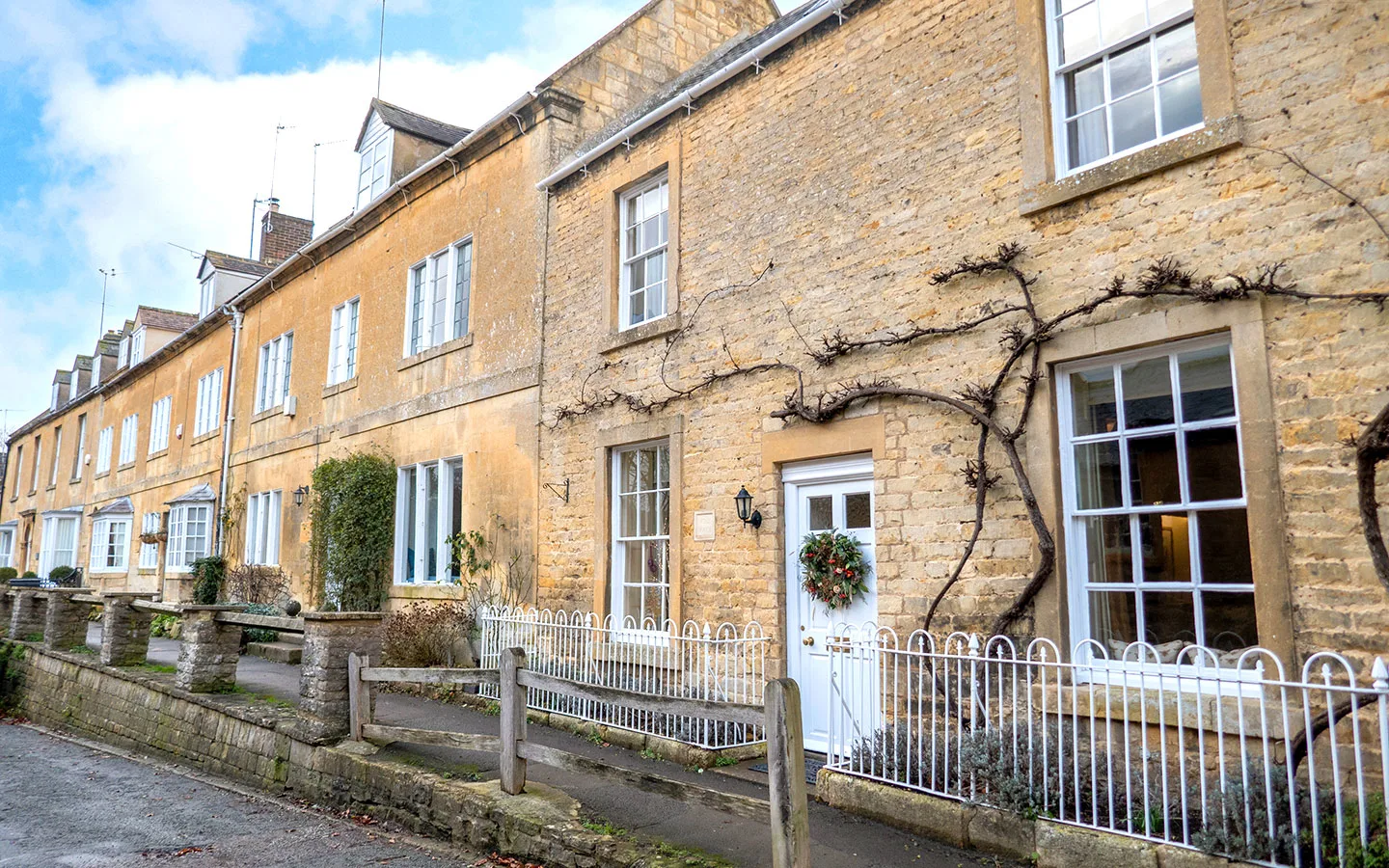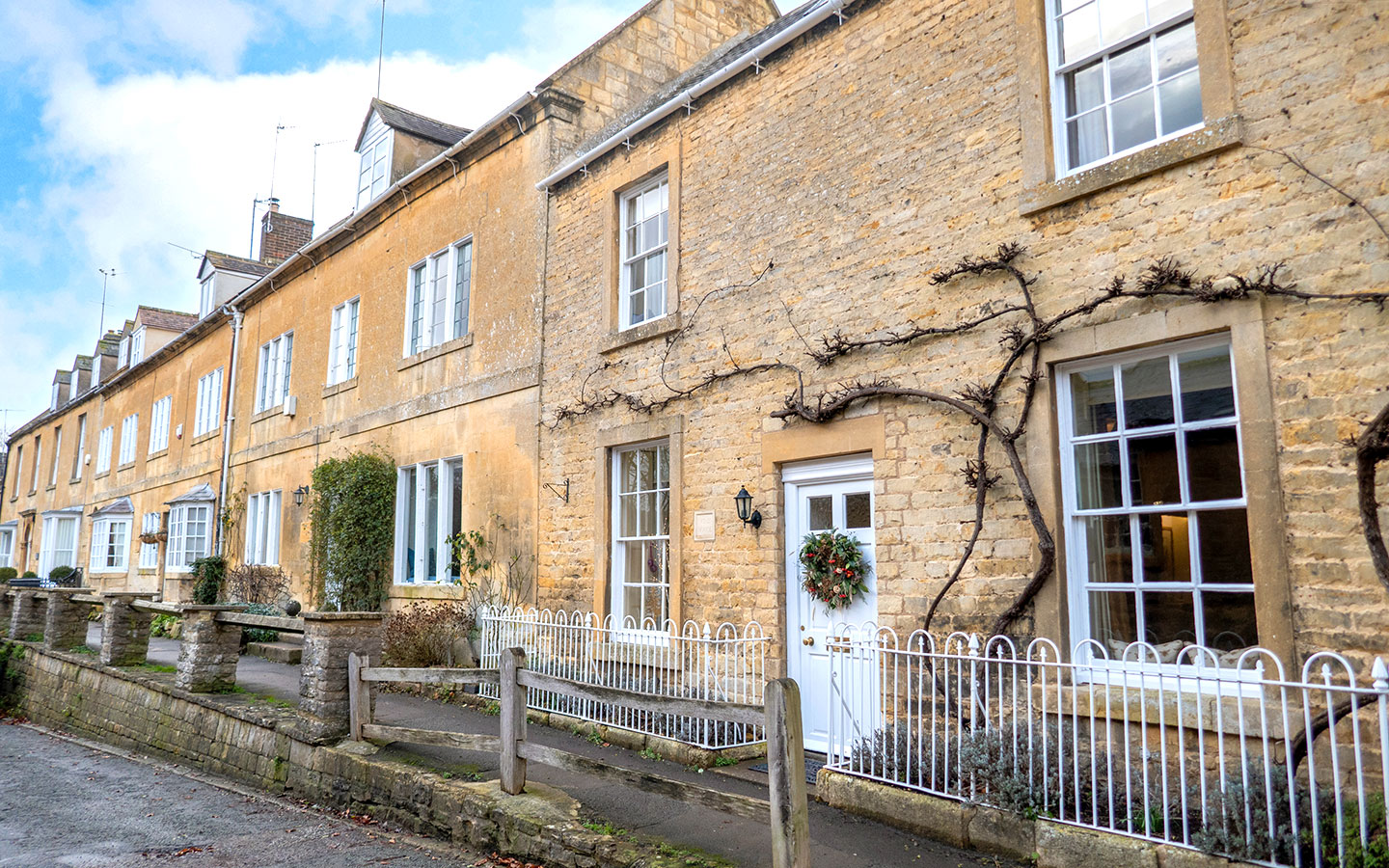 Save for later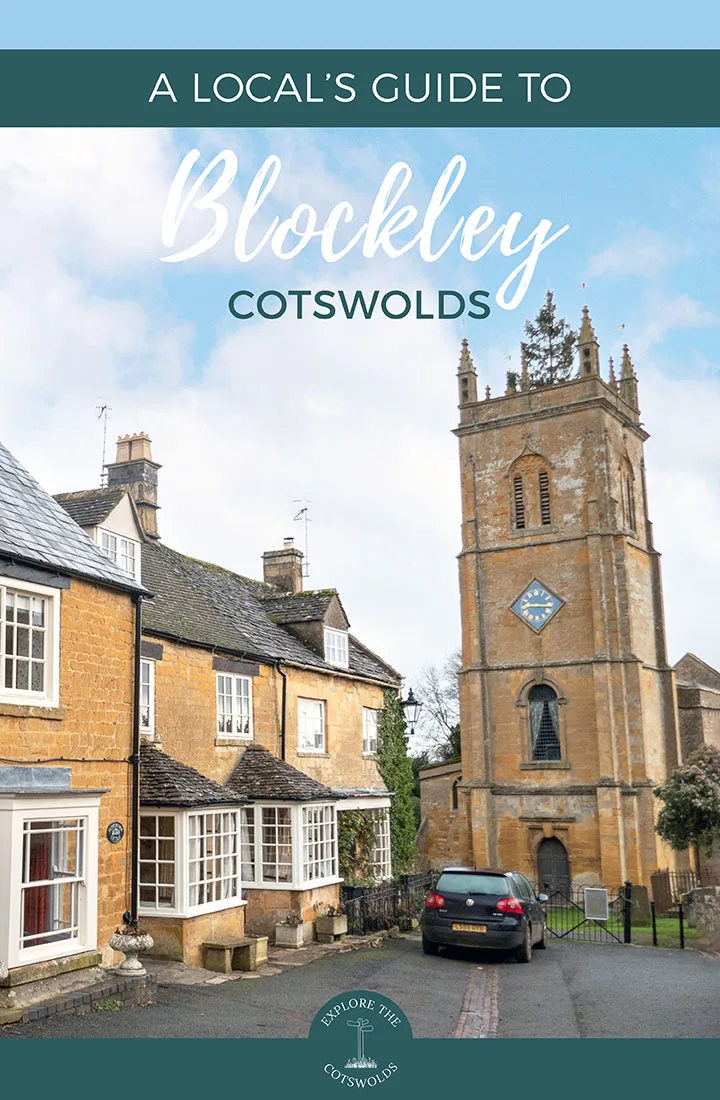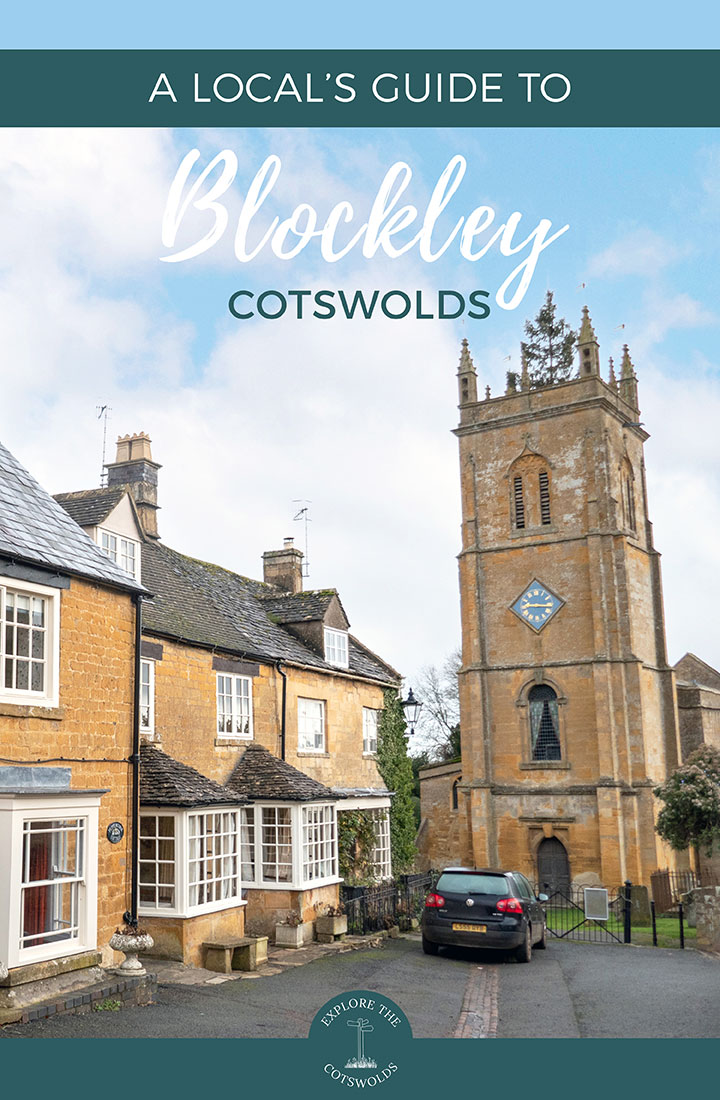 * This site contains affiliate links, where I get a small commission from purchases at no extra cost to you.