Once described as 'the most beautiful village street now left on the island' by historian G.M. Trevelyan, Chipping Campden is home to one of the most charming and impressive High Streets in England. A stroll from one side to the other of this North Cotswolds town is worth a making the trip for, but there's plenty more to experience too, as our local expert Chloe shows us as she shares her insider tips for visiting Chipping Campden in the Cotswolds.
Chipping Campden's history
With over 250 listed buildings, Chipping Campden is bursting with history. Grevel House is thought to be the town's oldest property, a Grade I listed building dating back to 1380 when it was the home of successful wool trader William Grevel (look out for the gargoyles!). Chipping Campden was an important medieval wool town – merchants would come to buy Cotswold fleece at the Woolstaplers Hall and St James' Church was built with money from the wool trade.
Later on, during the 20th century, Chipping Campden became a centre of the Arts and Crafts Movement, pioneered by William Morris. Designer C.R. Ashbee moved his studio and 50 craftsmen and their families from London to Chipping Campden's Old Silk Mill, and the Court Barn Museum celebrates his work and that of other local writers, designers and craftspeople.
Things to do in Chipping Campden
If you love historic buildings, Chipping Campden's architecture will keep you busy. At the top of the High Street, but visible from across town, is St James Church. This Grade I listed wool church was funded by the donations of wealthy wool merchants and farmers in the 15th century, but has elements thought to date to 1180. Every May since 2002 the church has hosted the Chipping Campden Music Festival, which attracts musicians and visitors from across the world.
Another prominent feature of the High Street is the Market Hall, built by Sir Baptist Hicks in 1627 to provide shelter from the elements for market traders. It was almost sold and dismantled to move across to America in the 1940s, but local residents raised enough money to outbid the buyer and passed ownership to the National Trust. It's still used by traders and you often find its stonework draped with cow hides and sheepskin rugs.
Near the Market Hall you'll find the marker stone for the start (or finish) point of the Cotswold Way, which runs for 102 miles to Bath through some of the Cotswold's prettiest scenery, towns and villages. If you don't have time for the full distance, you can follow a stretch of the route to Broadway and the unmissable Broadway Tower before looping back to Chipping Campden. The walk takes around four hours – plus time to stop and admire the views along the way.
If you don't want to leave Chipping Campden but would still like to get outdoors, a short walk along the Cotswold Way you'll find Dover's Hill, another National Trust site. The walk to the top of the hill and back is just under three miles, with views of places as close as the Vale of Evesham and as far away as the Black Mountains in South Wales.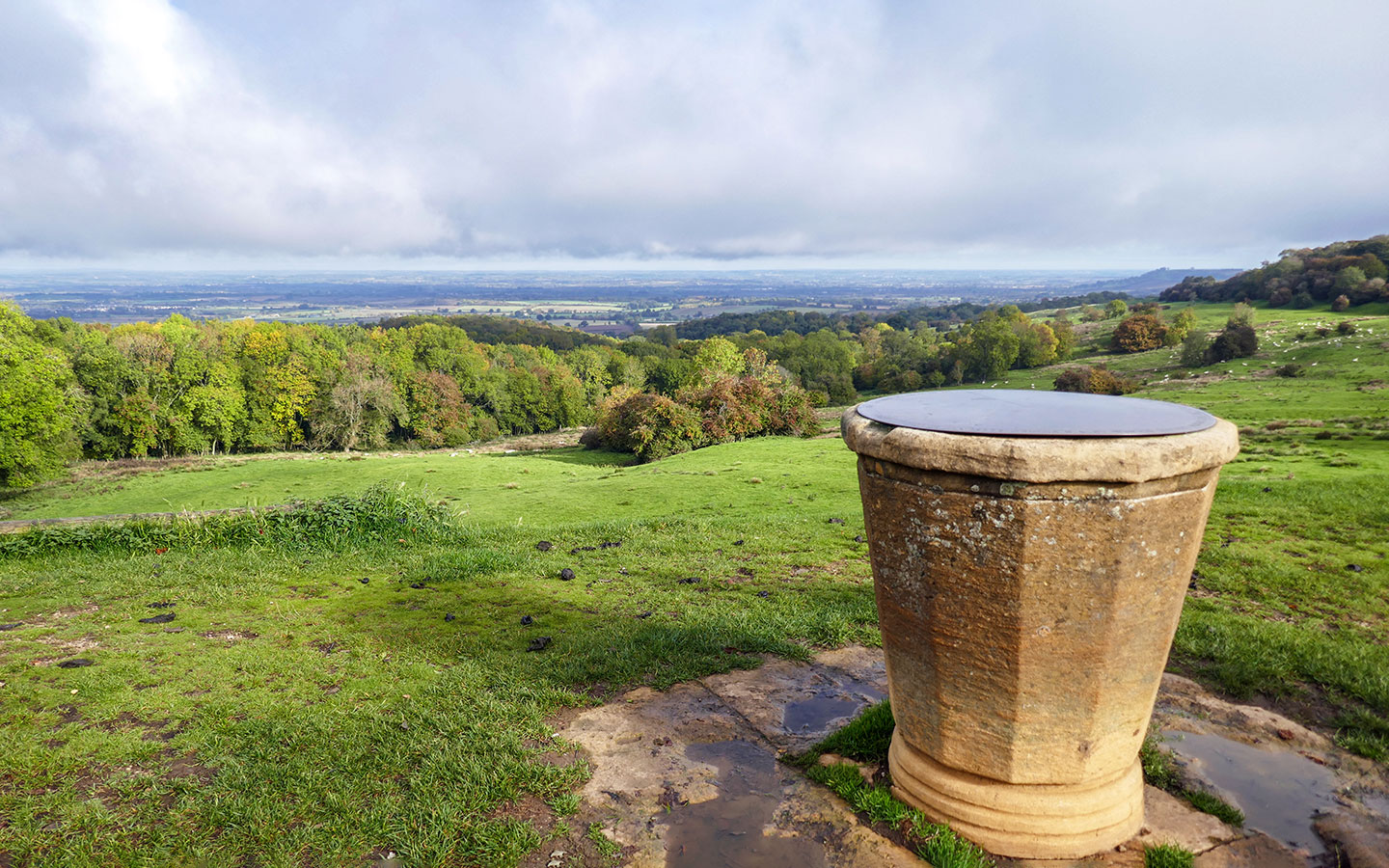 Dover's Hill is also the venue for Robert Dover's Cotswold Olimpick Games, held on the Friday following the Spring Bank Holiday. The event started in 1612 and many of the events will take you back in time, from the tug of war to shin-kicking! After dusk the bonfire is lit and a torchlit procession leads back to the square where many of the locals party into the night.
Just outside Chipping Campden are two beautiful gardens located next to each other but with different stories. First is Hidcote Manor Garden, a National Trust property heavily inspired by the Arts and Crafts Movement. The garden was designed by Major Lawrence Johnston who wanted to create the feeling of 'outdoor rooms'. The woodland area is also very impressive.
Next door you'll find Kiftsgate Court Gardens (only open between April and September). The gardens were created by three generations of women gardeners and are now known as the home of the Kiftsgate Rose, a scented climbing rose. You can even take a piece home with you as some of the plants grown here can be purchased from their garden shop.
Where to eat in Chipping Campden
When it comes to food and drink in Chipping Campden, there's a variety of settings and cuisines. However most seem to have one thing in common – a roaring fire!
A firm favourite with many Chipping Campden locals is Michael's Mediterranean. Although the name and size of the restaurant has changed over the years since it first opened in 1986, one thing that's remained is the incredible food and presence of Michael Alexious himself.
If you've built up an appetite, try the Filletto Marathona (fillet steak on a board with mushrooms, tomato and fries). During the summer there's an outdoor courtyard that feels very Mediterranean with its cobbled stonework. But be sure to book in advance as they're extremely popular.
For something a little more traditional, the Eight Bells Inn offers hearty meals and real ales and makes a great stop off after a long countryside walk. The building dates back to the 14th century when it was built to house stonemasons who were working on St James Church, and it gets its name from the eight bells which are found in the church's tower.
Lower down the High Street is Badgers Hall, which has been owned by Paul and Karen since 1996. This is the quintessential location for a traditional cream tea, with delicious scones which come freshly baked from the AGA. If you have a sweet tooth then opt for the full afternoon tea experience which comes served on a tier and has the option of a glass of fizz.
Or if you're in need of a caffeine fix, Campden Coffee Company is an award-winning coffee house that makes a cosy spot for coffee and a slice of cake. They are slightly hidden away at The Guild on Sheep Street, so be sure not to miss them.
Where to stay in Chipping Campden
The owners of Michael's Mediterranean also run a boutique bed and breakfast which has recently expanded, adding two new ground floor rooms leading into the courtyard. Woolmarket House* combines the hospitality of Michael and Sarah with their incredible food – even available in the comfort of your own room – all a few steps from the centre of Chipping Campden.
If you don't mind staying out of town, then another option is Charingworth Manor* which is just a 10-minute drive away. This 14th-century manor house is situated within 56 acres of countryside and comes with its own restaurant and spa. For an even more luxurious touch, some of the 26 rooms come with their own private terrace and hot tub.
You can also stay in your very own chocolate-box cottage through AirBnB when visiting Chipping Campden. Such as Singer House*, the most elegant Grade II listed Cotswold stone townhouse. The house can accommodate up to six people and includes grand open fireplaces, a roll-top bathtub and your own courtyard for a relaxing hideaway during the warmer months.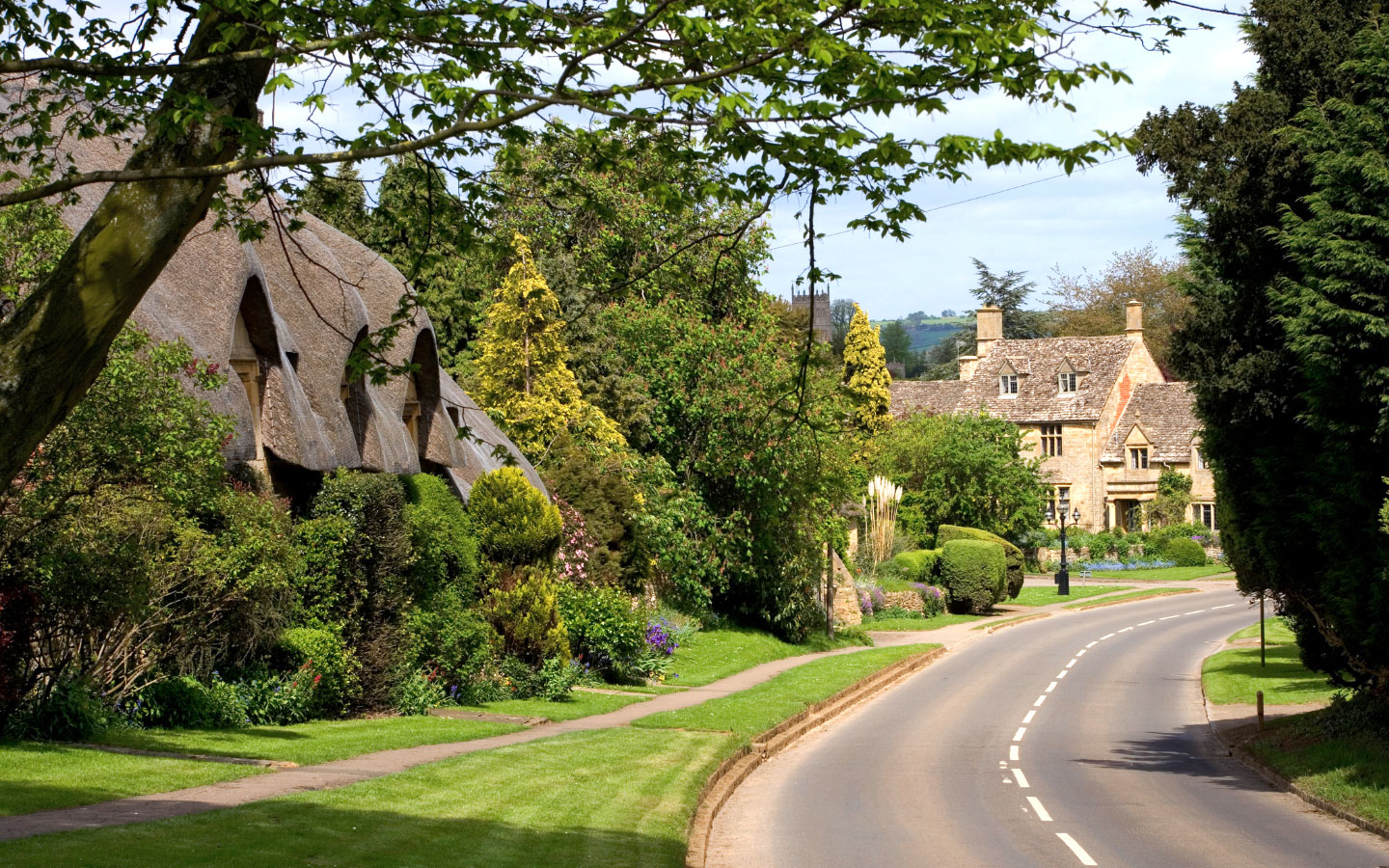 How to get to Chipping Campden
By car: It's easiest to visit Chipping Campden by car, but be aware there isn't a huge amount of parking available. The main car park in the Market Square can fill up pretty quickly so we would always recommend getting there earlier or later during quieter times.
By public transport: Unfortunately there hasn't been a railway station in Chipping Campden since 1966! The closest stations are in Moreton-in-Marsh, Honeybourne and Stratford-Upon-Avon. You can reach Chipping Campden by taxi or there are infrequent buses from Moreton-in-Marsh and Stratford using the 1/2 services, which each take around 45 minutes.
Save for later
* This post contains affiliate links – find out more.