With its grand manor houses, country estates, quaint villages and historic towns, the Cotswolds has unsurprisingly become a popular spot for location scouts, appearing in big-name films from Harry Potter to Bridget Jones' Diary, James Bond to Pride and Prejudice. So if you're looking to visit the locations that inspired your favourite movies and TV shows, our Cotswolds film locations guide reveals all – with a custom map to help you create your own film road trip.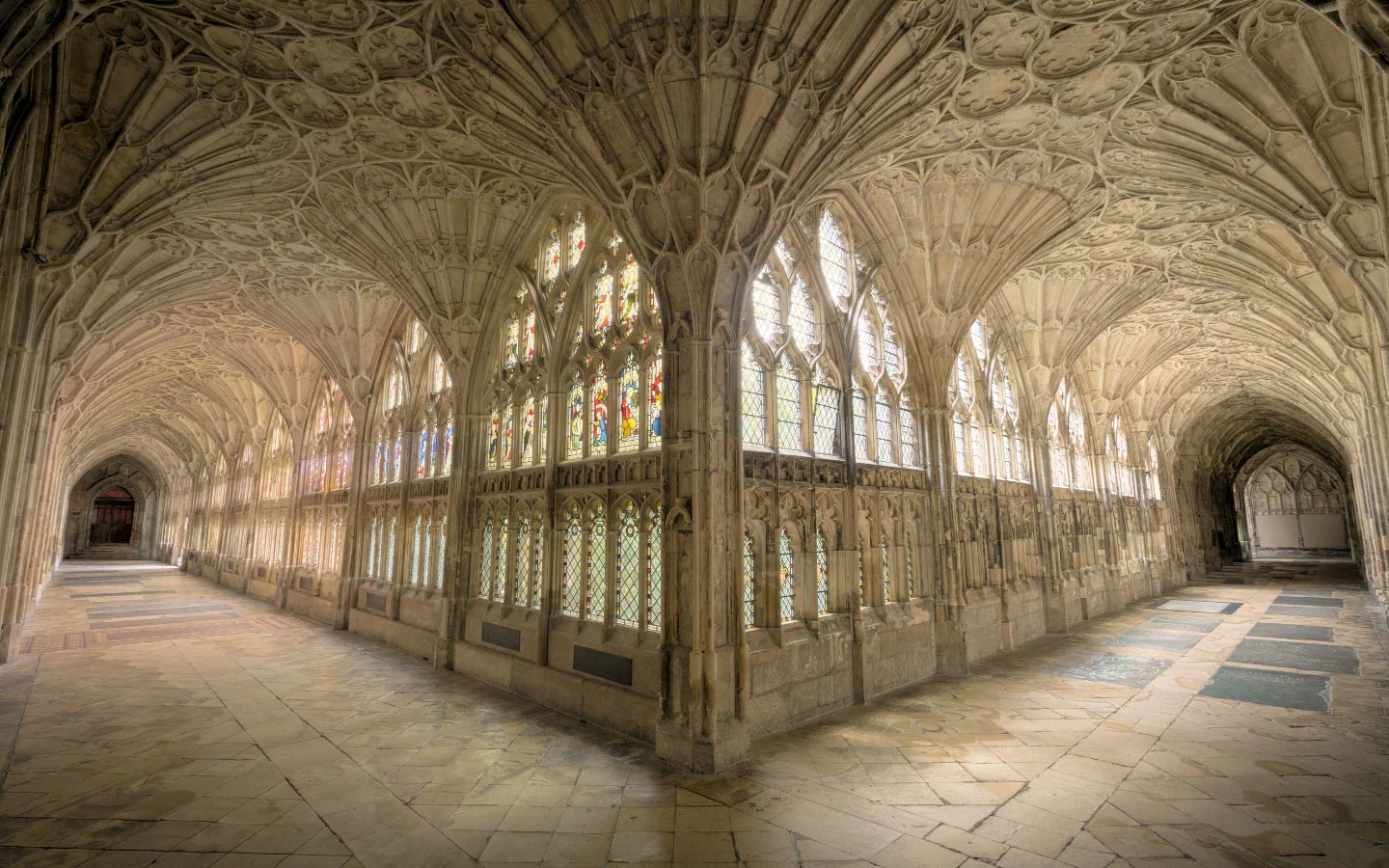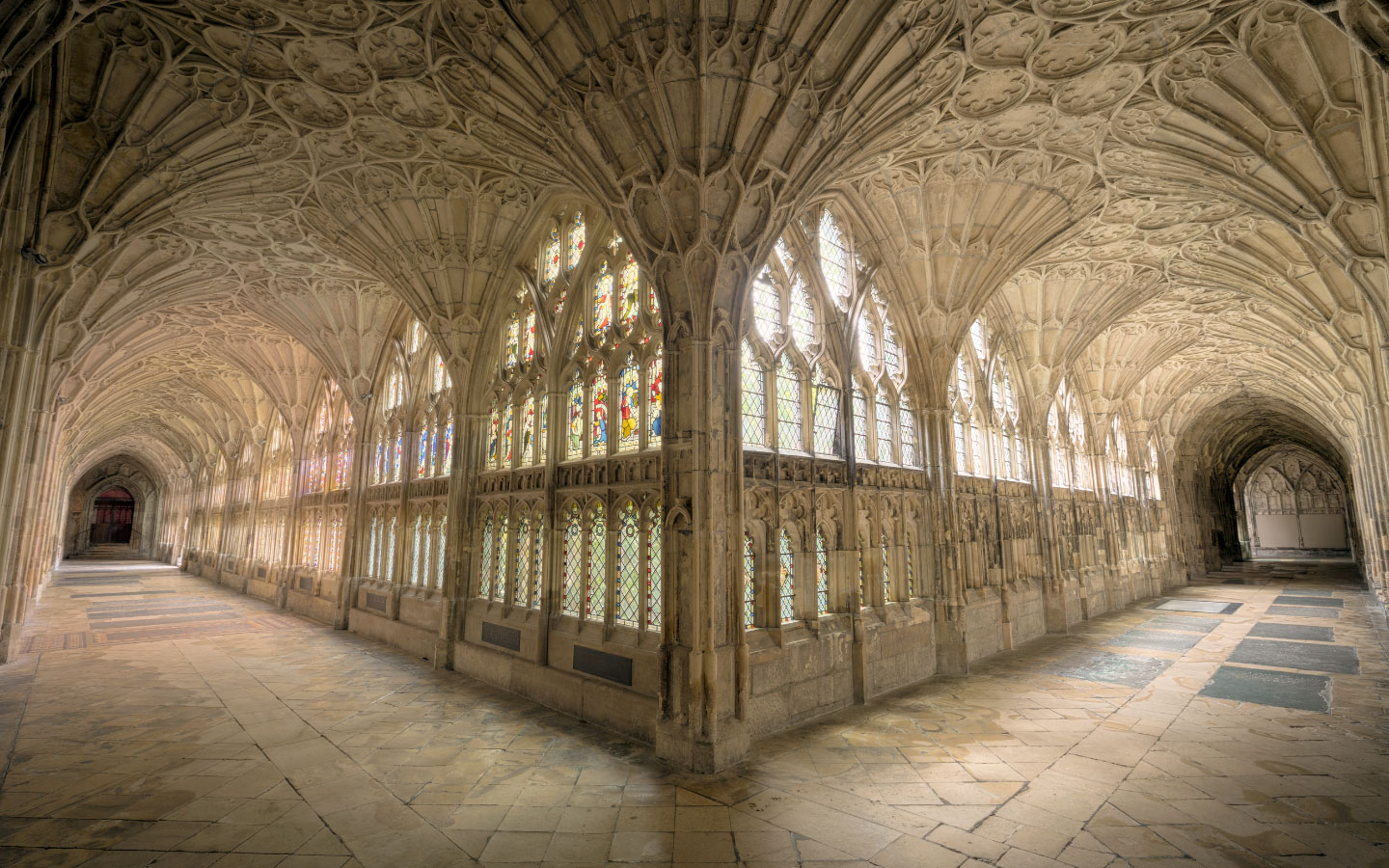 Cotswolds film locations map
The map below shows some of the filming locations around the Cotswolds which have been used in movies and TV shows, with descriptions below to show where they were featured.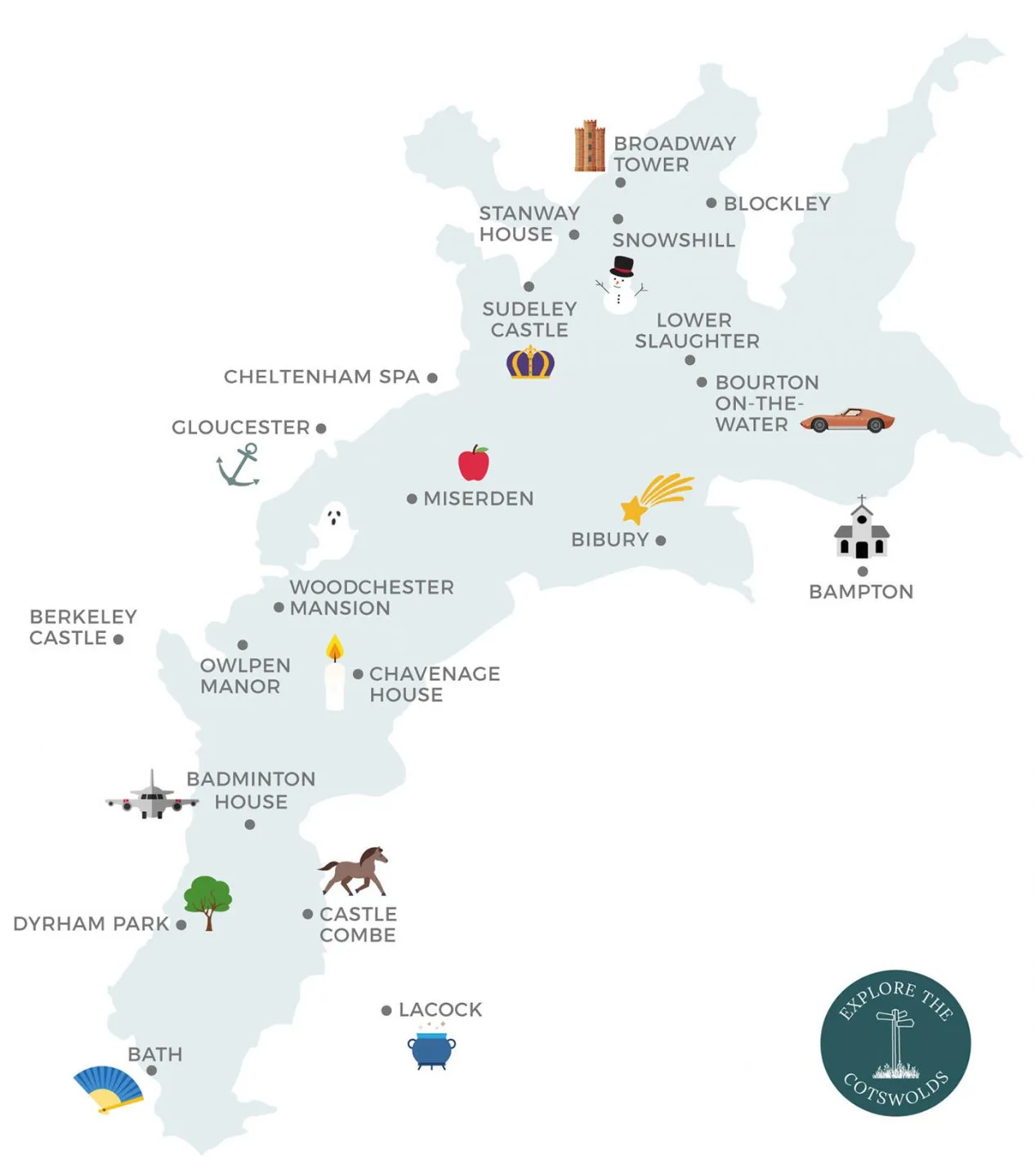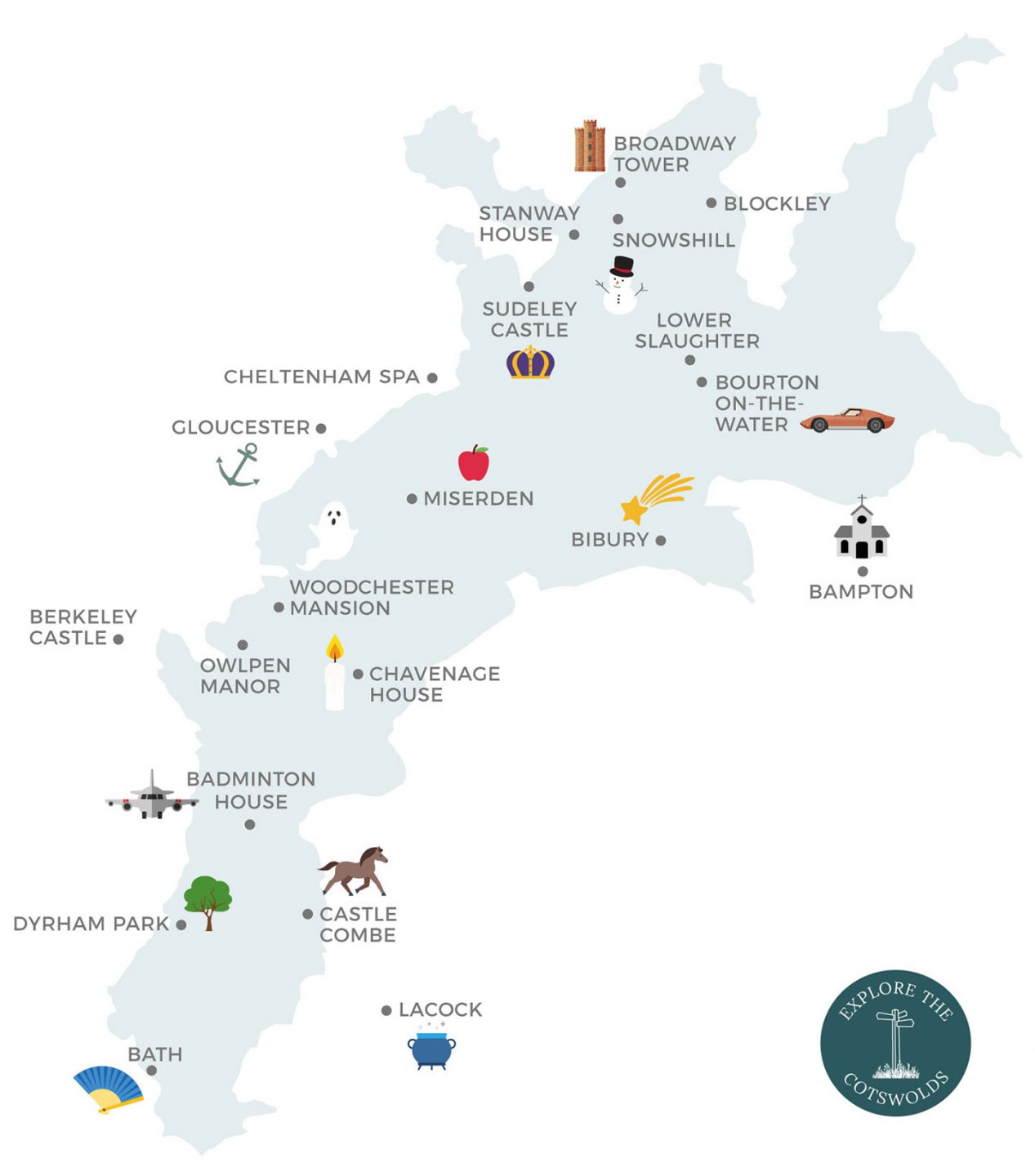 The Broadway Tower
Fairytale hilltop folly the Broadway Tower – nicknamed the highest little castle in the Cotswolds – dates back to the late 18th century and is the second-highest point in the Cotswolds, with stunning views across 16 counties on a clear day. On screen, the tower featured as a location in Andie MacDowell rom-com Crush (2001) as well as being used in The Private Life of Sherlock Holmes (1970) and as a clock tower in the obscure 1980s' telepathic twins show The Gemini Factor.
The tower is 3 miles south of Broadway (WR12 7LB). It's open to the public, with entry to the tower and grounds costing £14 adults/£6 children aged 11–16/£3 children aged 6–10.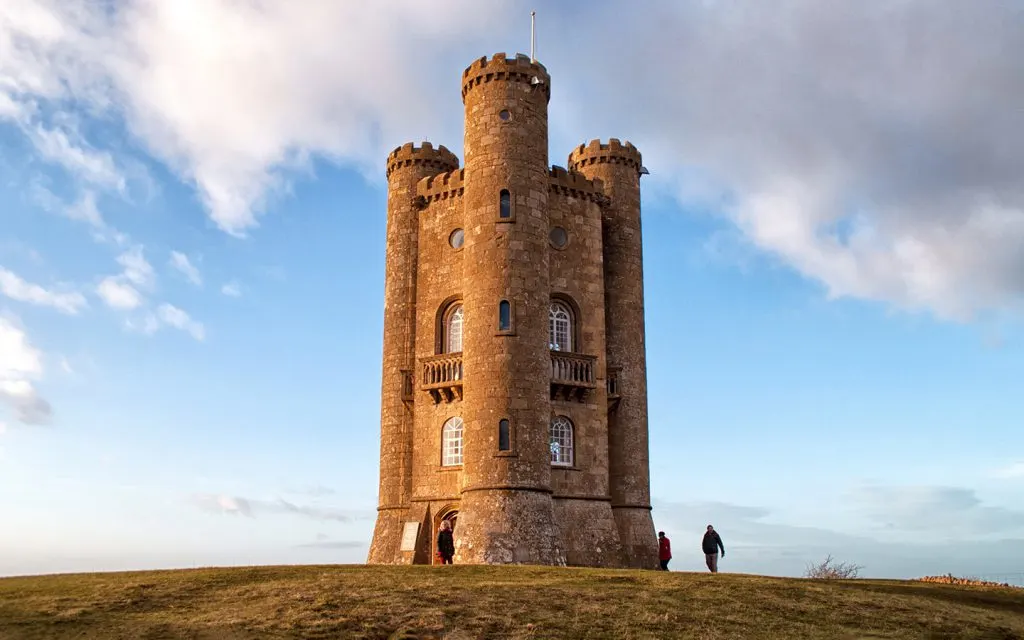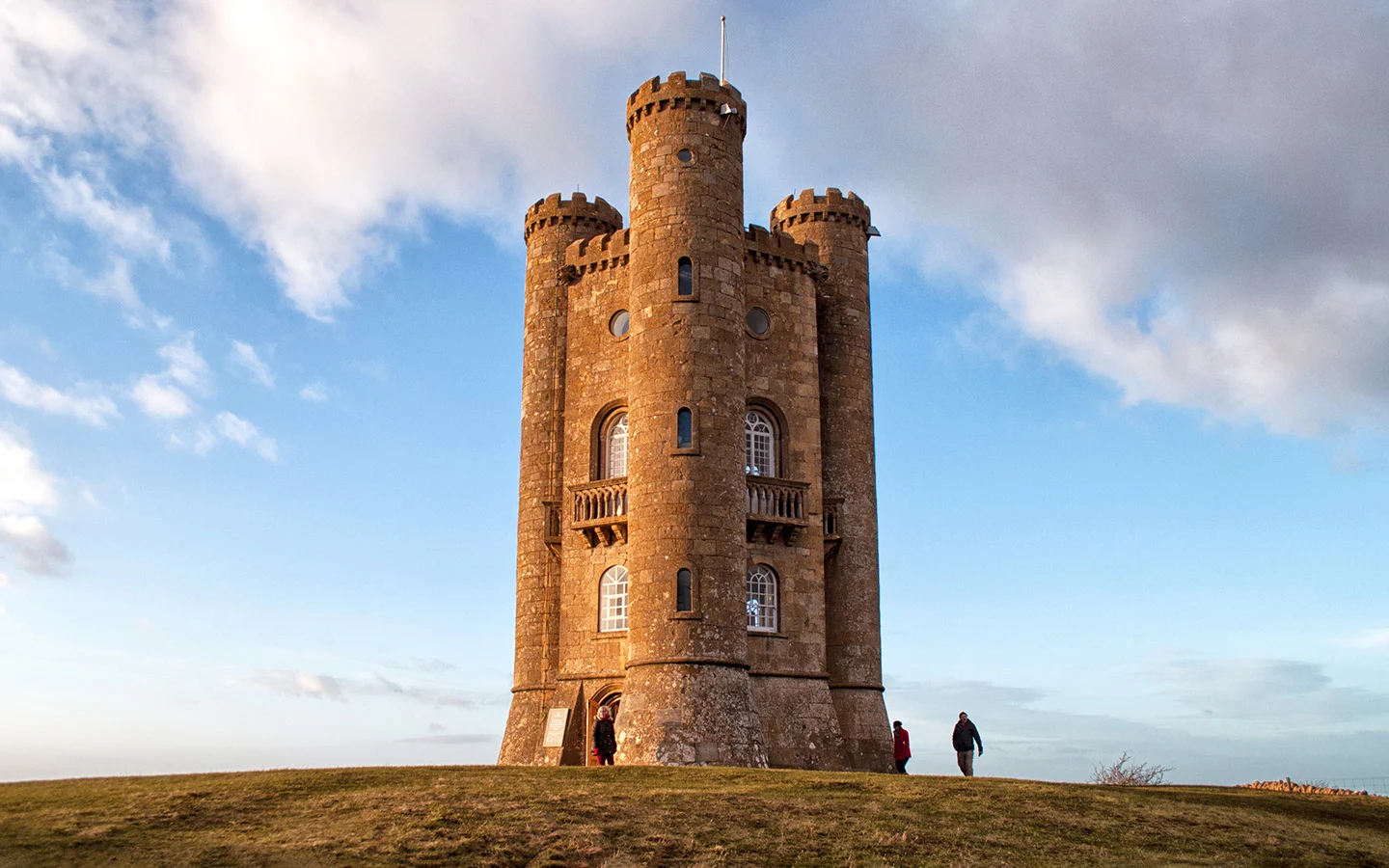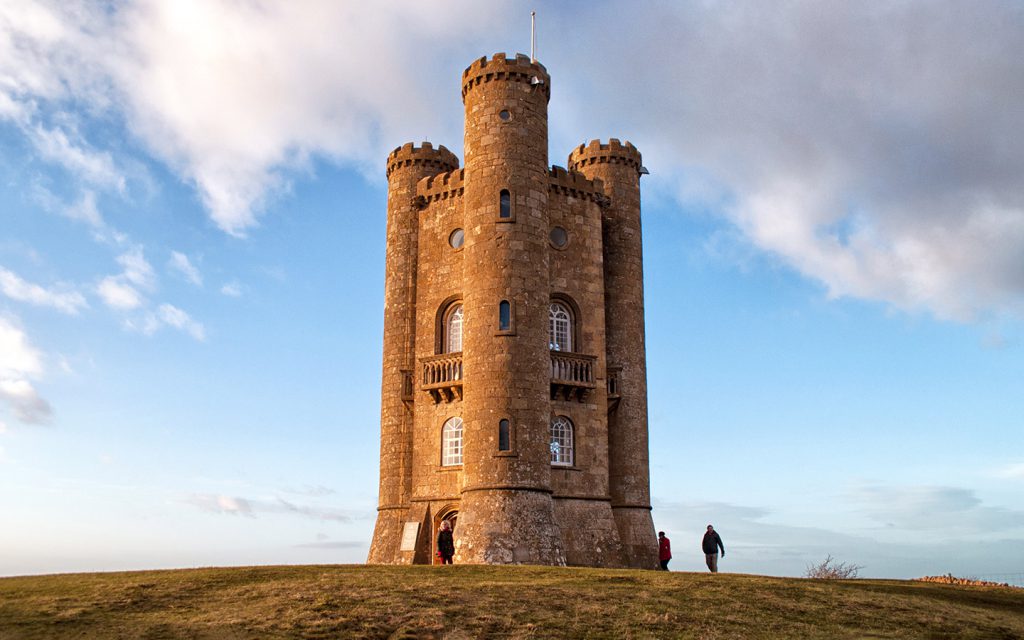 Stanway House
Jacobean Stanway House is famous for its 300-foot fountain, but its historic good looks have also made it a popular location for period dramas. It was used in The Libertine (2004), with Johnny Depp playing debauched poet the Earl of Rochester, and the adaptation of classic novel Vanity Fair starring Reese Witherspoon (2004). Stanway House also appeared in TV shows Wolf Hall, The Wyvern Mysteries, The Buccaneers, Father Brown and the 1996 adaptation of Emma.
Stanway House is 6 miles south of Broadway (GL54 5PQ). It's open on Tuesdays and Thursdays from June–August. Entry costs £11 adults/£8.50 concessions/£5 children under 14.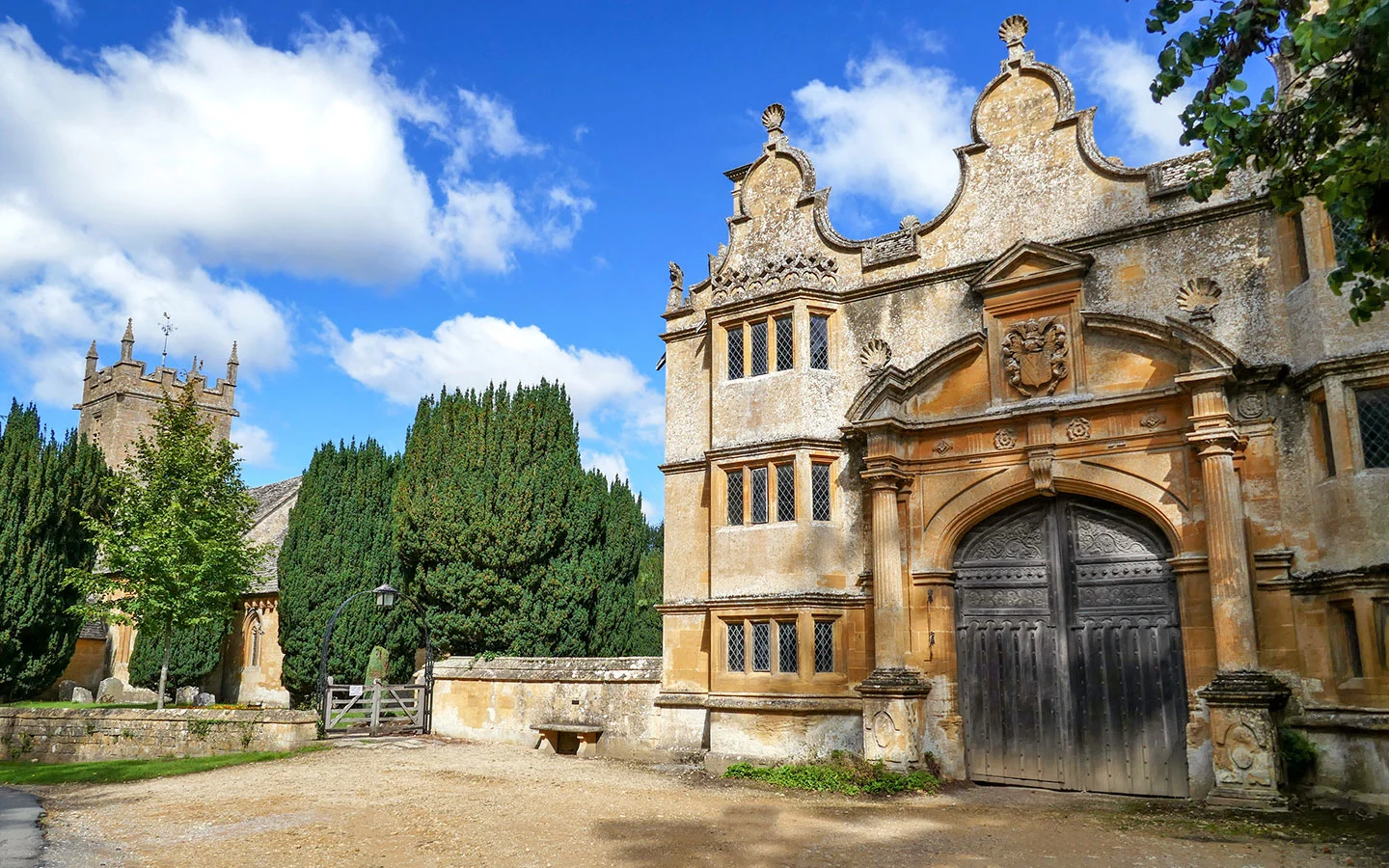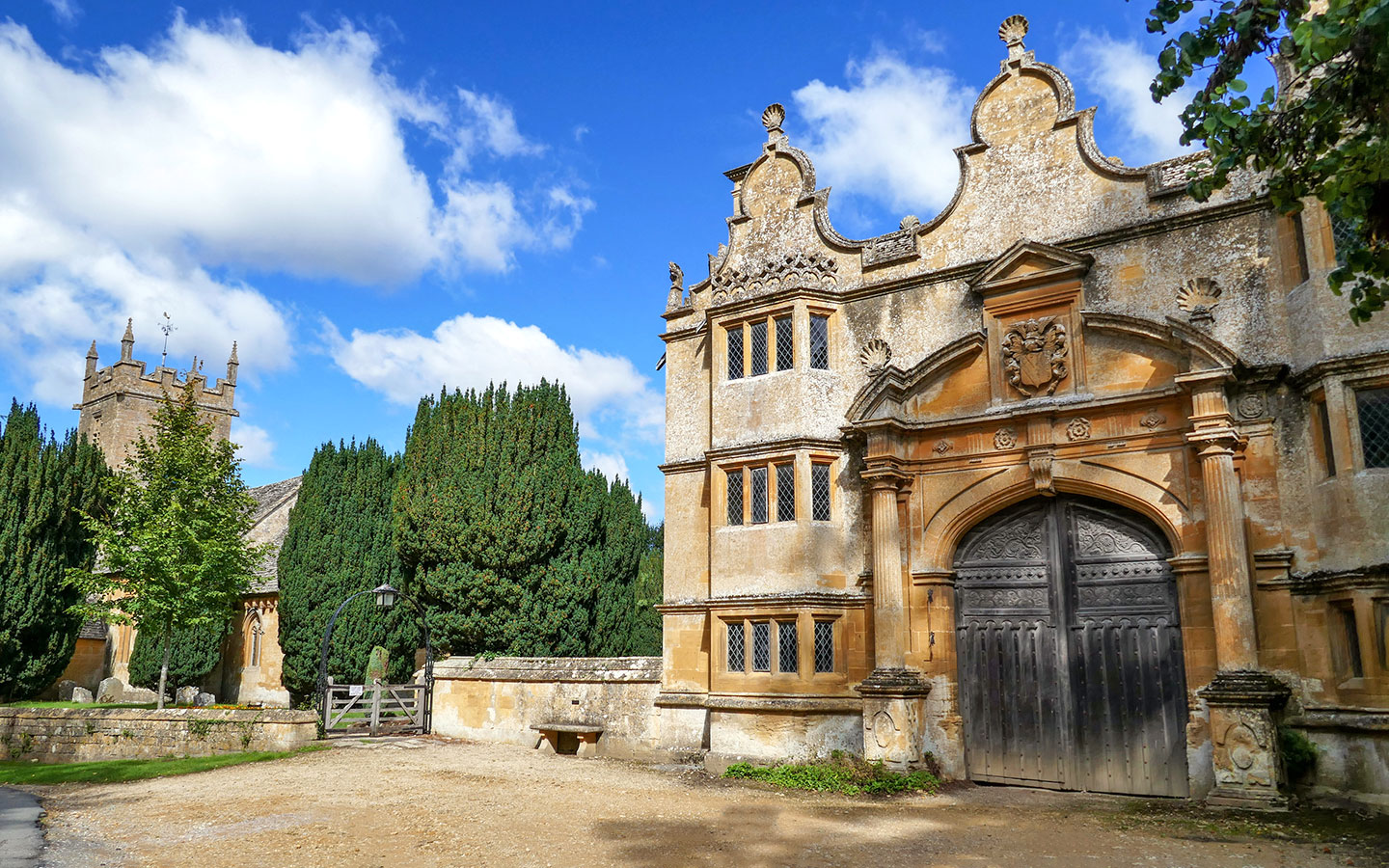 Blockley
The cosy whodunnit Father Brown is set in the fictional Cotswold village of Kembleford, but in real life it's filmed in Blockley. This BBC TV show – now in its 10th series – is based on the books by GK Chesterton about a crime-solving Roman Catholic priest in the 1950s. Various Blockley locations appear on screen, with the village's Church of St Peter and St Paul featuring as Father Brown's St Mary's Roman Catholic Church, and the vicarage used as Father Brown's presbytery.
Blockley is 3 miles south of Chipping Campden and 4 miles northwest of Moreton-in-Marsh.
Snowshill
Pretty Snowshill had its taste of fame in the film Bridget Jones' Diary (2001), featuring Renee Zellwegger as the unlucky-in-love singleton. The village was the home of Bridget's parents – and the location of the notorious annual turkey curry buffet. Though as filming took place in July, the village had to be covered in fake snow and Christmas lights to make it look suitably festive.
Snowshill is around 3 miles south of Broadway. You can also combine your visit with Stanton and Stanway on a lovely 6-mile Cotswold Way circular walk.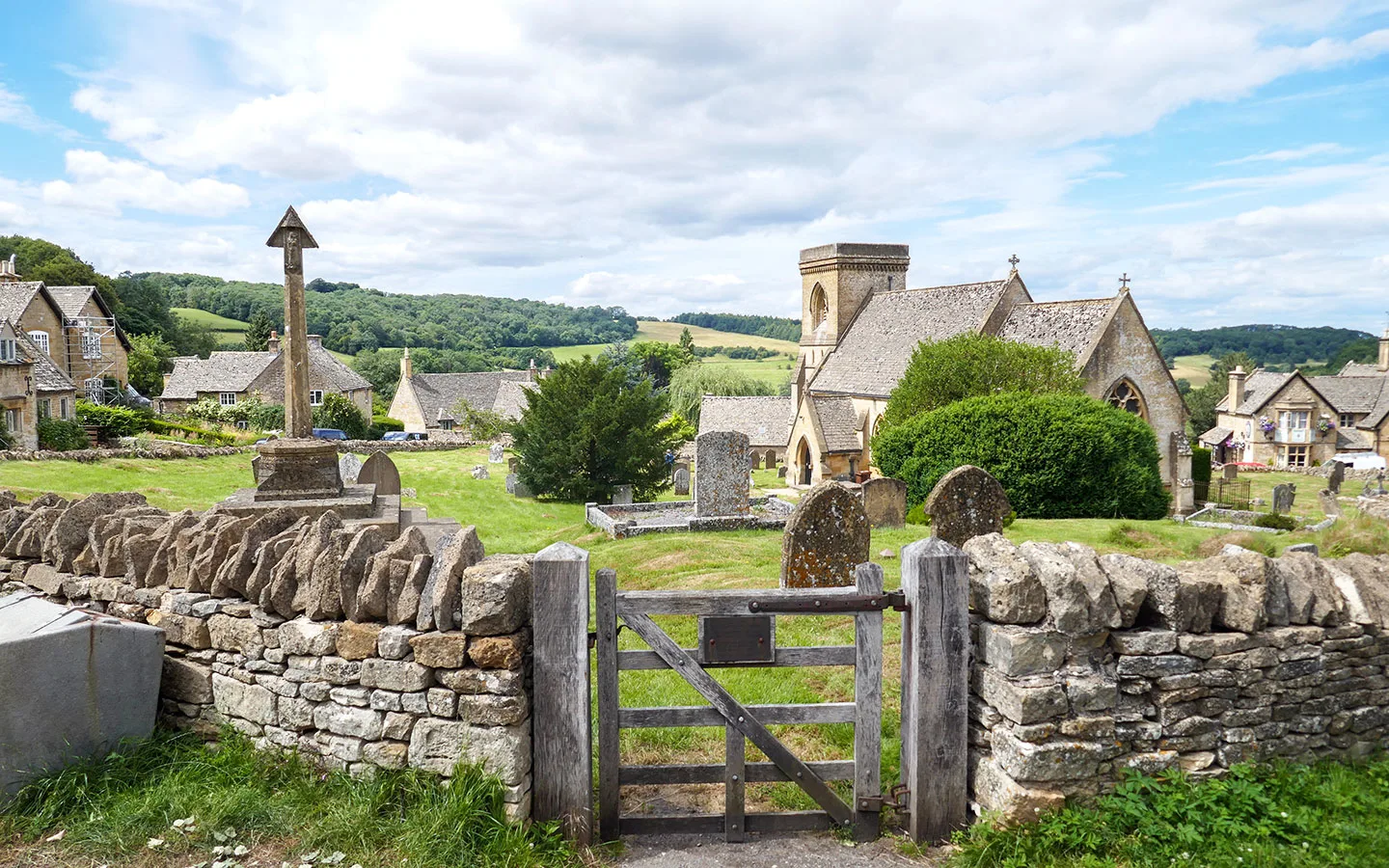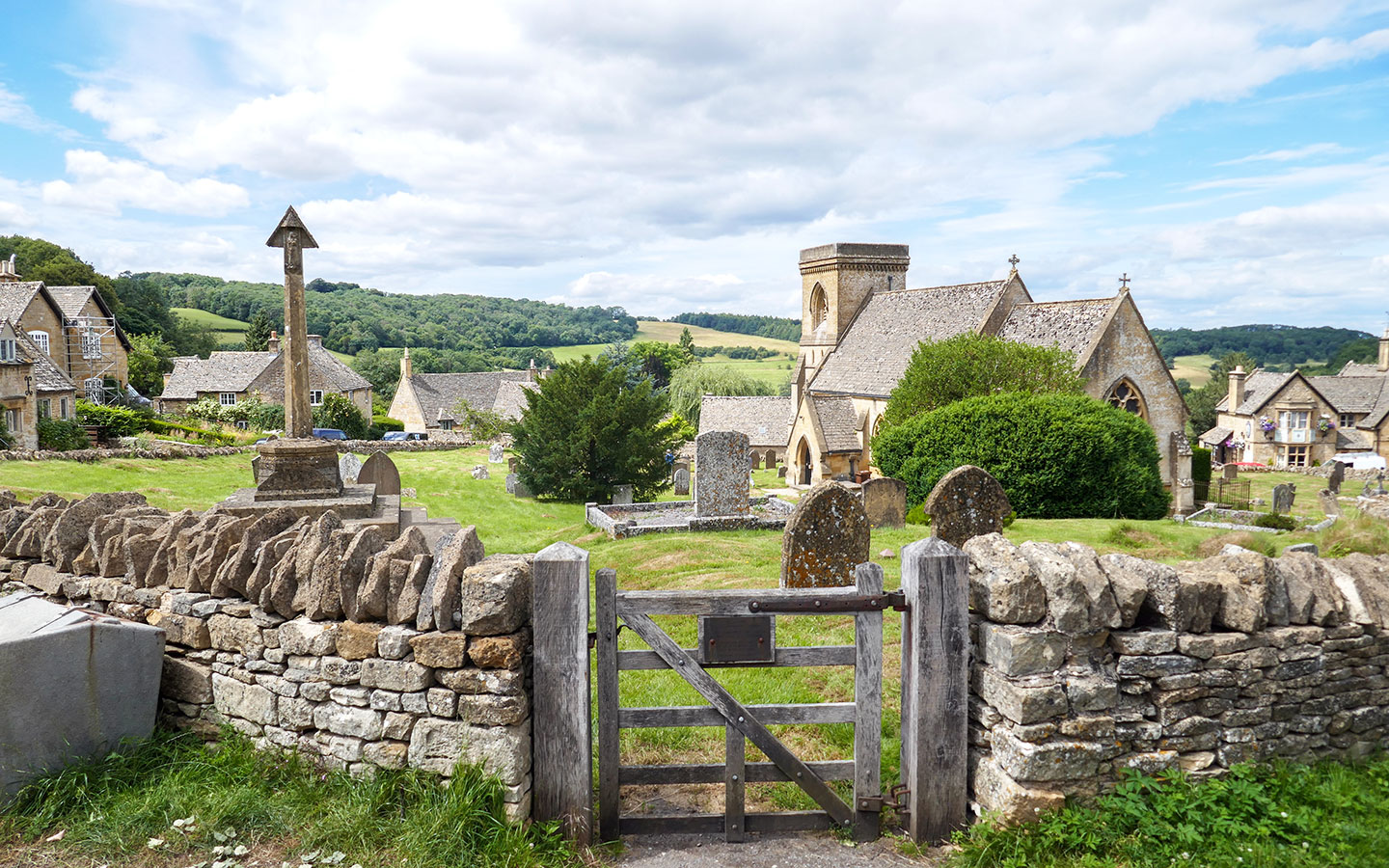 Sudeley Castle
Sudeley Castle was built in 1442, and is the only private castle in England with a queen buried in its grounds – Henry VIII's last wife Katherine Parr lived there and is buried in St Mary's Chapel. The chapel appeared on screen in an episode of Father Brown, and the castle and grounds were also used in TV series including the 1996 adaptation of Emma starring Kate Beckinsale, Tess of the d'Urbervilles (2008) and the mini series of Charles Dickens' novel Martin Chuzzlewit (1994).
Sudeley Castle is just outside Winchcombe (GL54 5LP). The castle and gardens are open to the public from spring to autumn, with entry costing £19.50 adults/£8.75 children aged 3–15.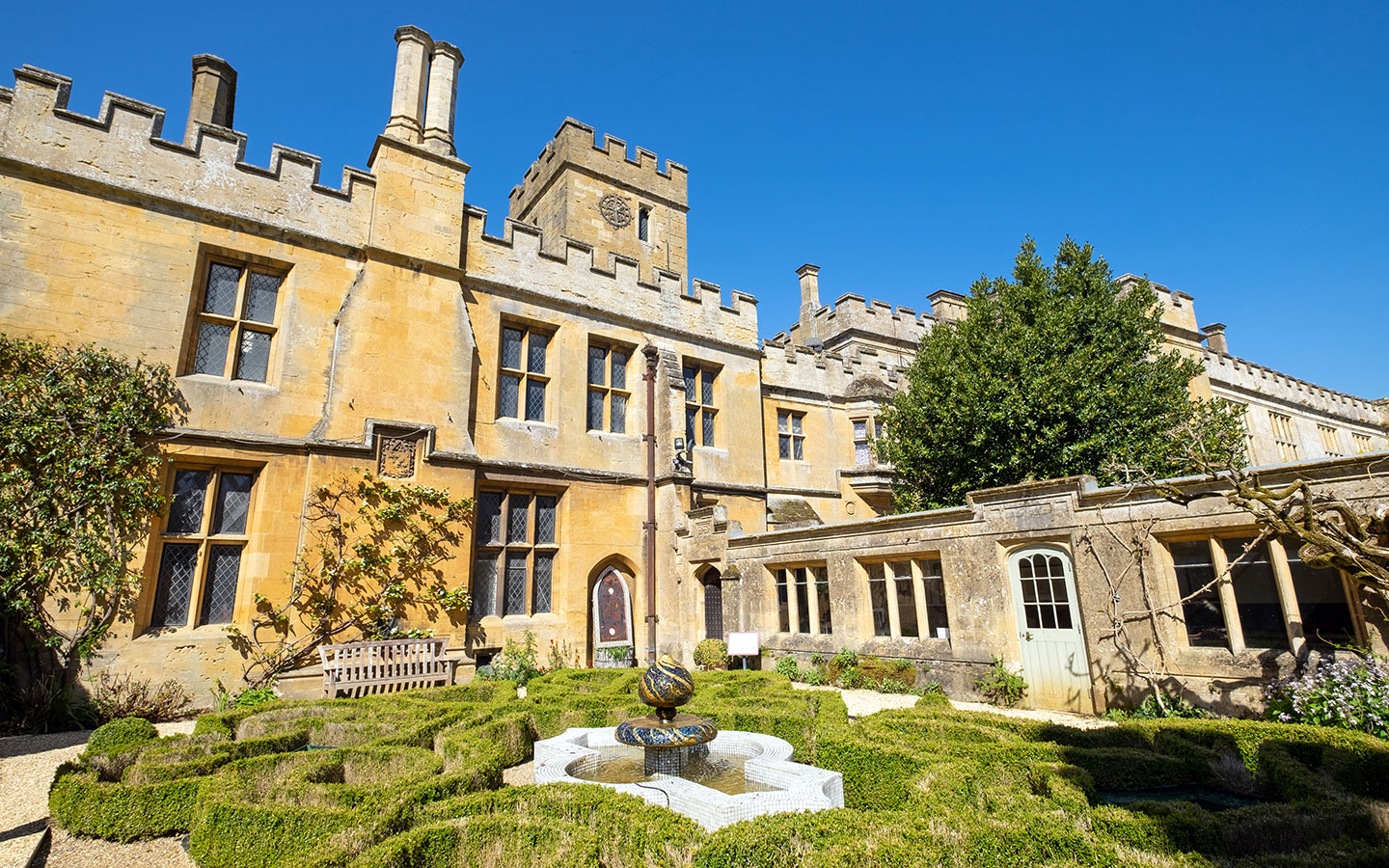 Cheltenham
The Regency spa town of Cheltenham has appeared in many films and TV series over the years, passing itself off as anything from Nazi Germany to London during the Napoleonic Wars. The town was the setting for two classic 1970s sitcoms – Butterflies and The Fall and Rise of Reginald Perrin – and also provided locations for Ronnie Barker's 1980s series Clarence.
Cheltenham Town Hall appeared in the 1995 TV adaptation of Pride and Prejudice (the famous 'Colin Firth in a wet white shirt' version) and Vanity Fair (2004), which also included a ball scene filmed at Cheltenham's Pittville Pump Room. Another TV series to use the Pump Room was House of Eliott (1991), a BBC show about two dressmaking sisters during the 1920s.
Cheltenham College was the filming location for Malcolm McDowell film If… (1968), though its not-too-flattering depiction of boarding school life meant the school asked not to be credited. The Queen's Hotel became the Hotel Das Konigen in 1940s Leipzig for TV series Jenny's War (1985) and various locations around town appear in spy thriller The Whistle Blower (1993).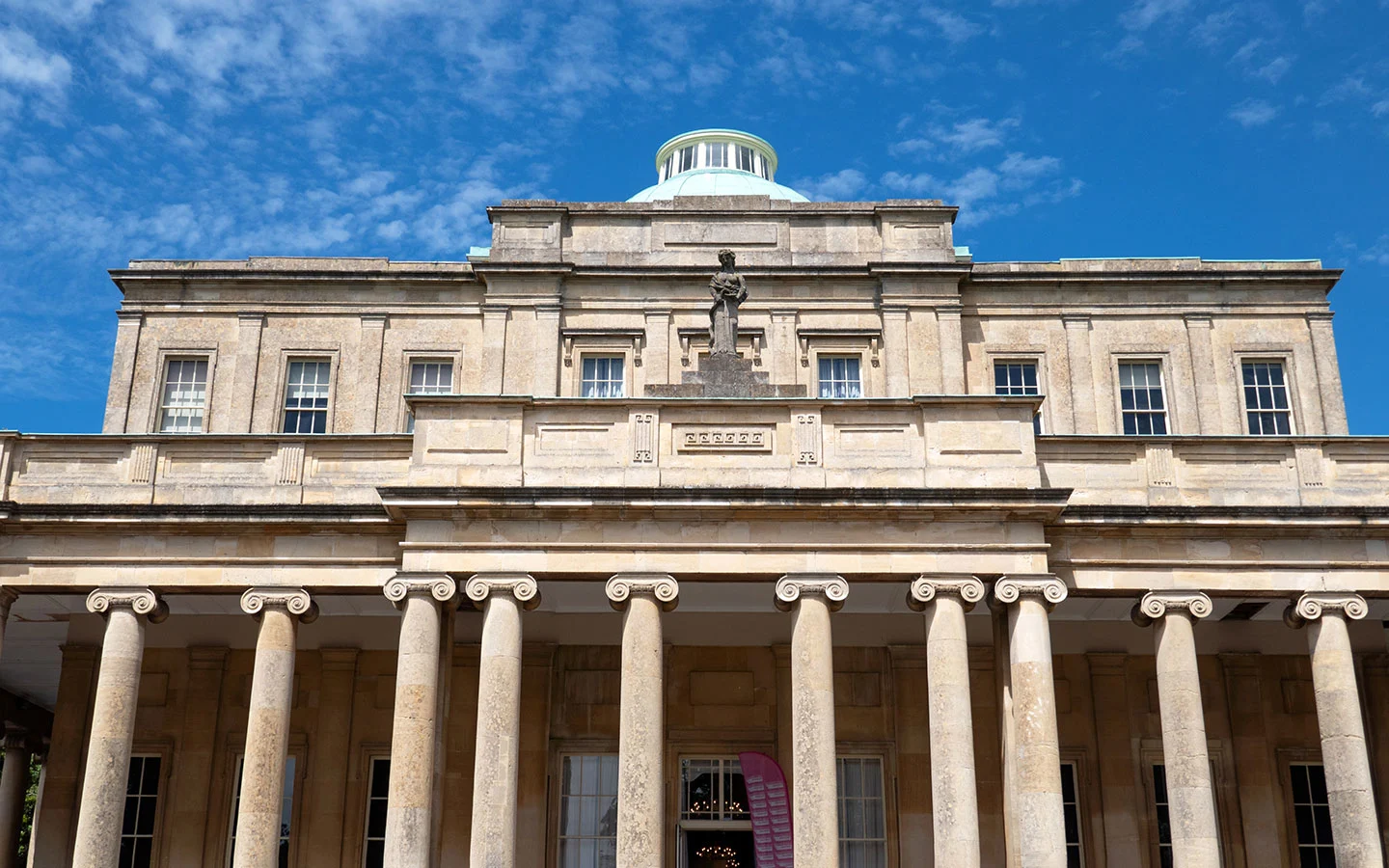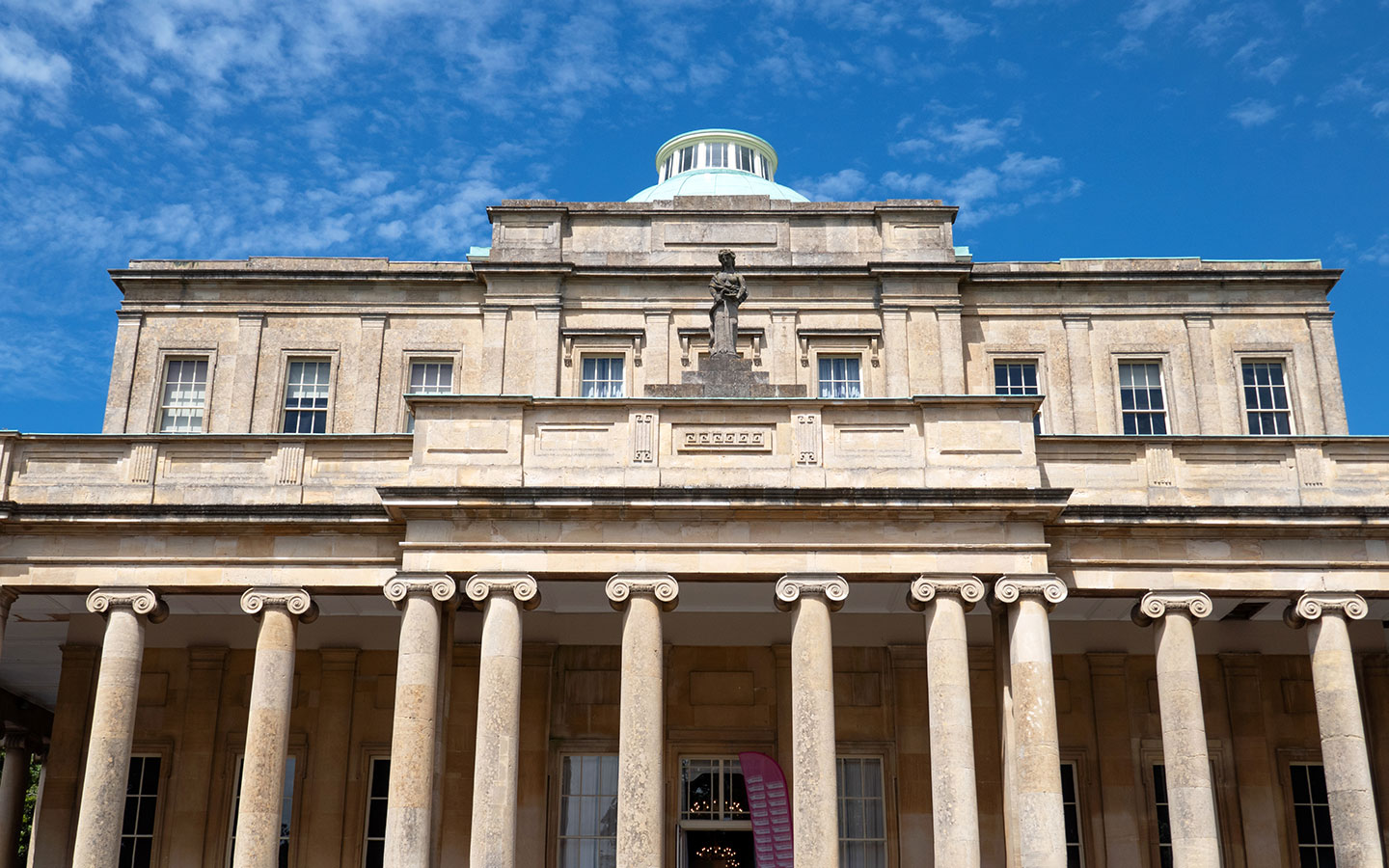 Gloucester
Gloucester's biggest claim to fame as a film location is the cathedral's starring role in Harry Potter films The Philosopher's Stone (2001), The Chamber of Secrets (2002) and The Half-Blood Prince (2009), where the cloisters and corridors were used for various Hogwarts scenes. The cathedral also featured in films and TV series like Spanish Princess (2020), Mary Queen of Scots (2018), The White Princess (2017), Wolf Hall (2015) and episodes of both Sherlock and Doctor Who.
Other locations around the city used for filming include the Docks, becoming the Port of Madras in Vanity Fair (1998) and London's dockyards in the 18th and 19th centuries in Alice Through the Looking Glass (2016) and Amazing Grace (2006). And Gloucester's now-closed prison also appeared in The Informer (2019) and ITV series The Pembrokeshire Murders (2021).
Lower Slaughter
Lower Slaughter's unspoilt views – with no building work taking place in the village since 1906 – makes it the perfect location for period films. In 2020 it was used as a location for Emma, a comedy drama movie based on Jane Austen's classic book. In the film, Lower Slaughter appears as Highbury, Emma's home town, with a market set up on the village green, the village hall being transformed into a haberdashery and a house near the Old Mill becoming The Crown Inn.
Lower Slaughter is around 1.5 miles north of Bourton-on-the-Water – and if you don't want to drive then there's a 35-minute scenic walk connecting them.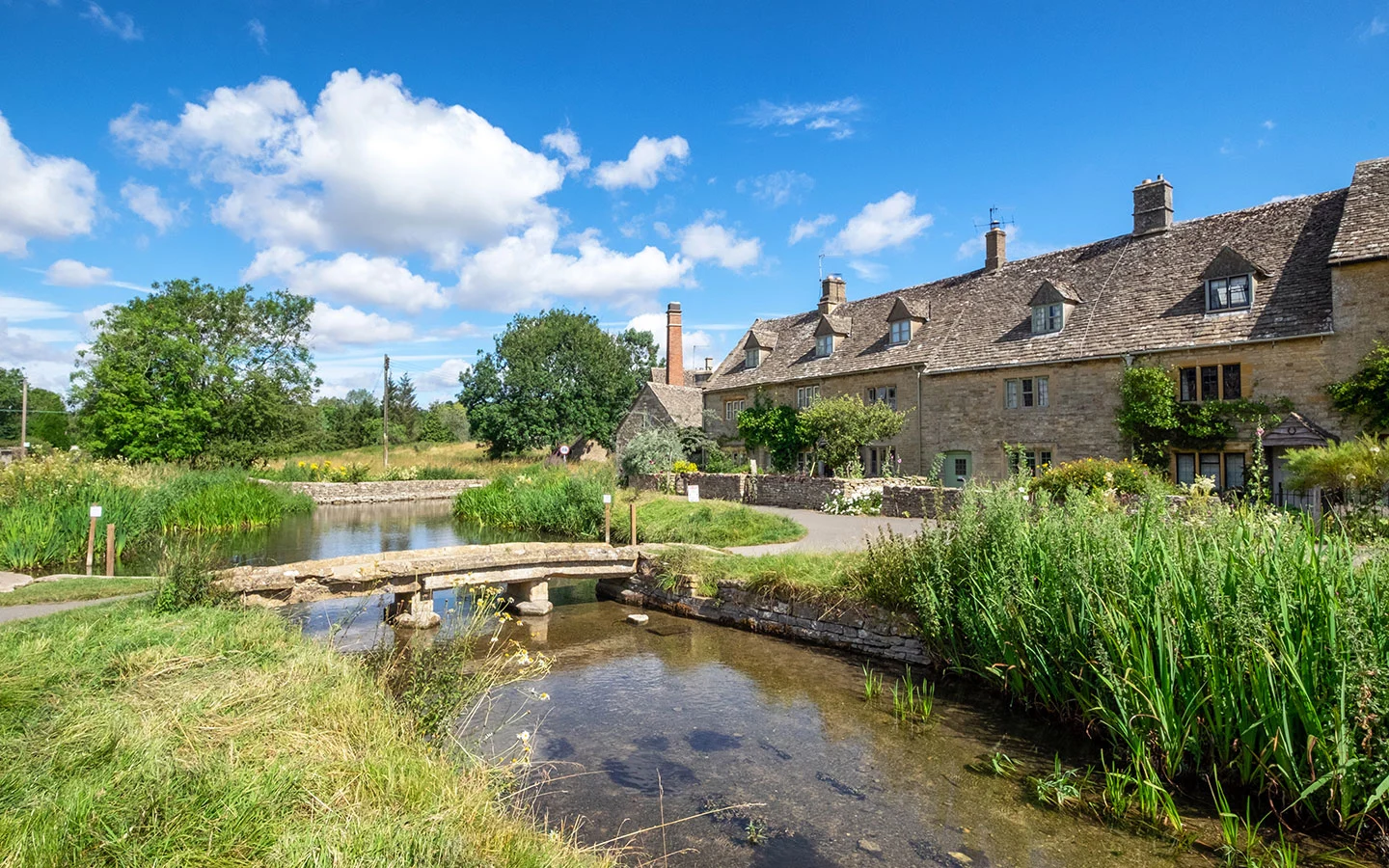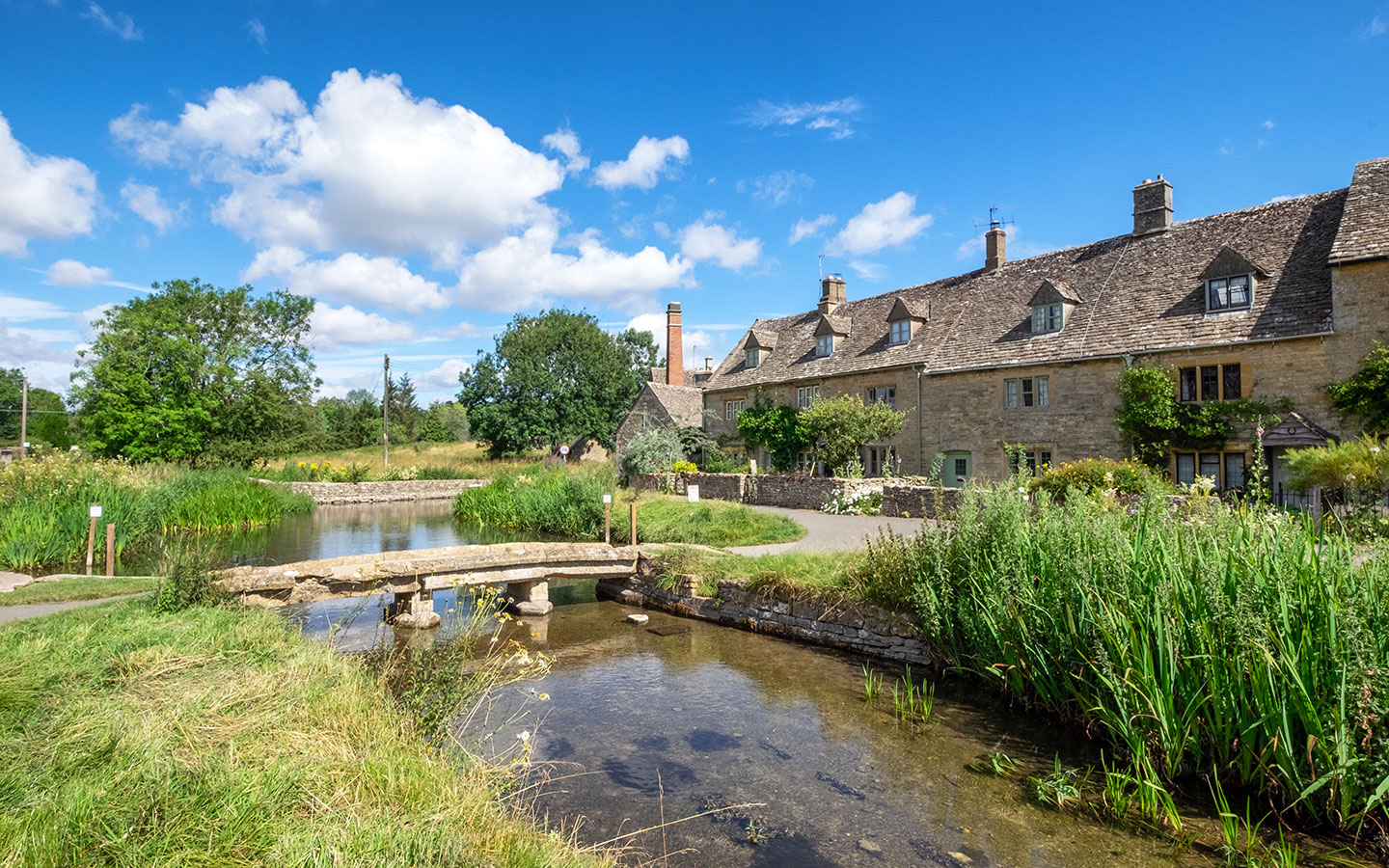 Bampton
The Oxfordshire village of Bampton is better known to viewers of Julian Fellowes' hit ITV drama Downton Abbey as the Yorkshire village of Downton. Bampton features heavily in both the TV series and film, with locations including St Mary's Church where Lady Mary married Matthew Crawley, Churchgate House as Isabel Crawley's house and the old grammar school as Downton Hospital.
Bampton is just south of the Cotswolds AONB boundary and 4.5 miles from Whitney.
Bourton-on-the-Water
Bourton-on-the-Water might be famous for its beautiful riverside scenery, but it's a less glamorous location which gives it its spot on our Cotswolds film locations list. In the 2002 James Bond film Die Another Day, Pierce Brosnan took part in a icy high-speed car chase in his Aston Martin which was filmed in a Bourton car park, as well as on the ex-RAF aircraft runway at Upper Rissington.
Bourton-on-the-Water is around 4 miles south of Stow-on-the-Wold.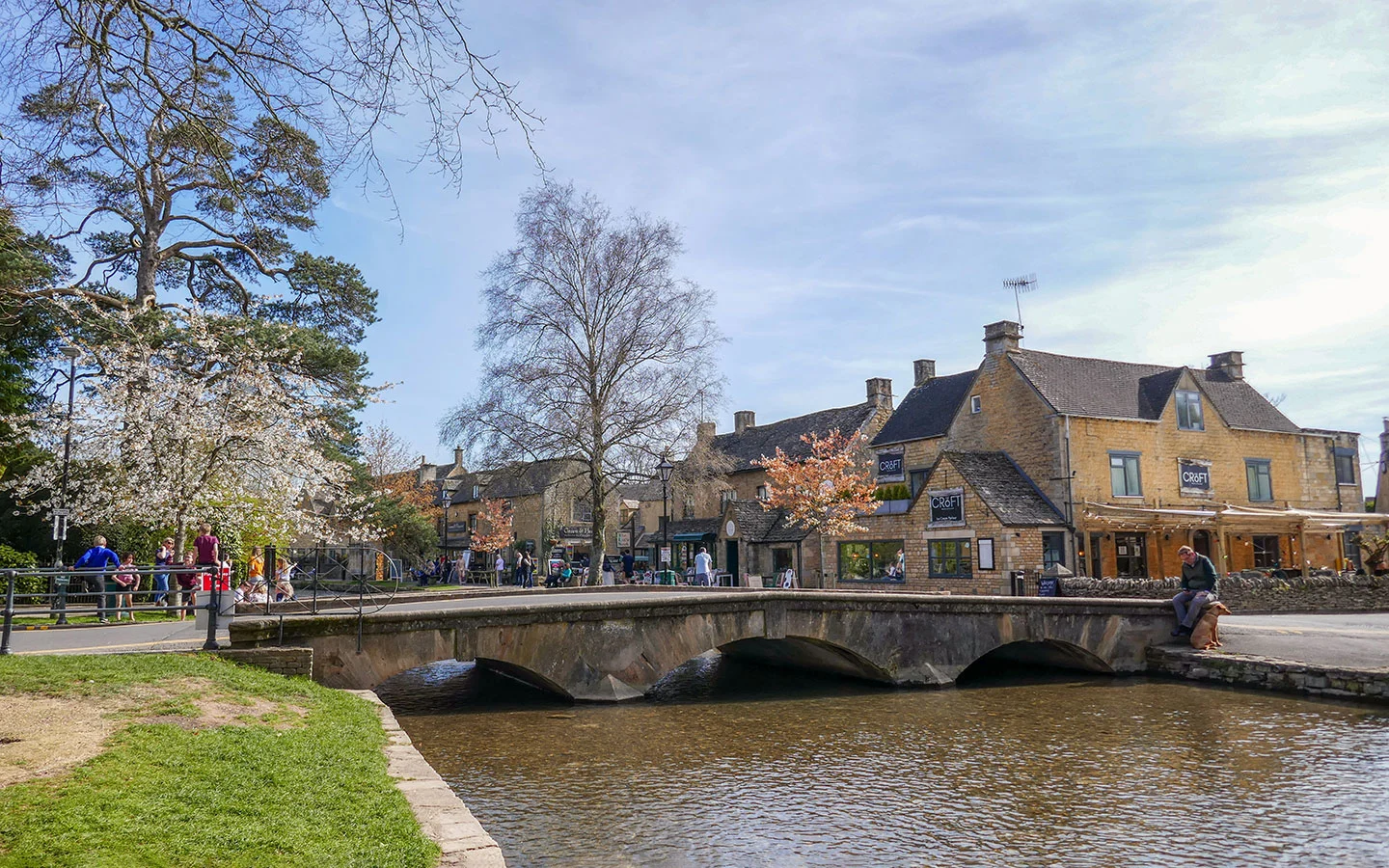 Miserden
The book Cider With Rosie tells the story of author Laurie Lee's childhood growing up in the village of Slad in the Cotswolds. The 2014 TV adaptation of the book with Timothy Spall was filmed a few miles away in Miserden, and used locations around the village including the 16th-century Carpenters Arms – who appropriately enough have won awards for their selection of ciders.
Miserden is 7 miles northeast of Stroud and 10 miles south of Cheltenham.
Bibury
Along with Castle Combe, Bibury featured as the village of Wall in the magical fantasy film Stardust (2007), based on the novel by Neil Gaiman and starring big names like Michelle Pfeiffer, Robert de Niro and Claire Danes. Bibury's fairytale architecture fit perfectly with the story, with Sienna Miller's character living in one of the former weavers' cottages along Arlington Row.
Bibury is located around 8 miles east of Cirencester. Arlington Row is owned by the National Trust but there's no entry fee – and you can even rent one of the cottages for a holiday.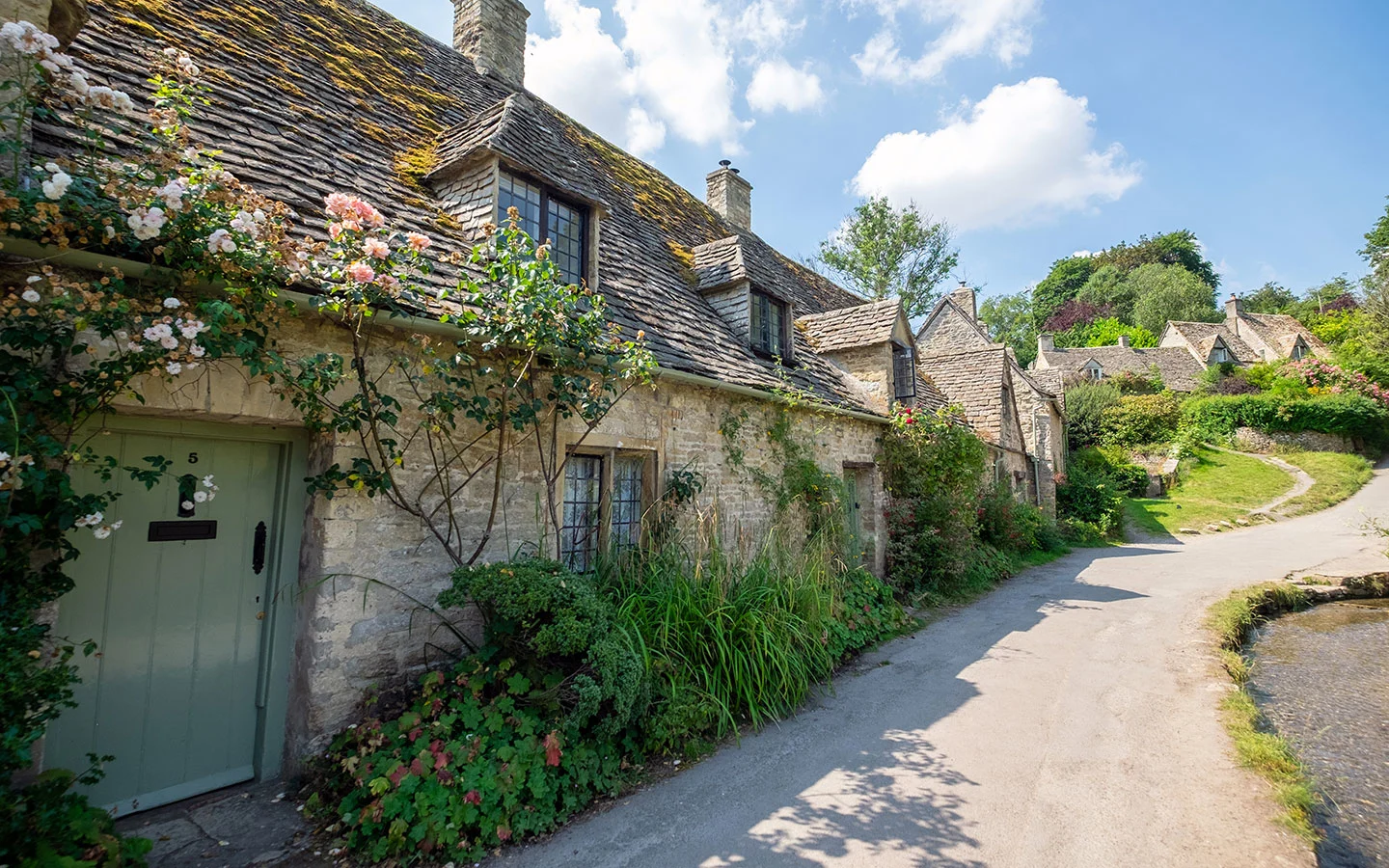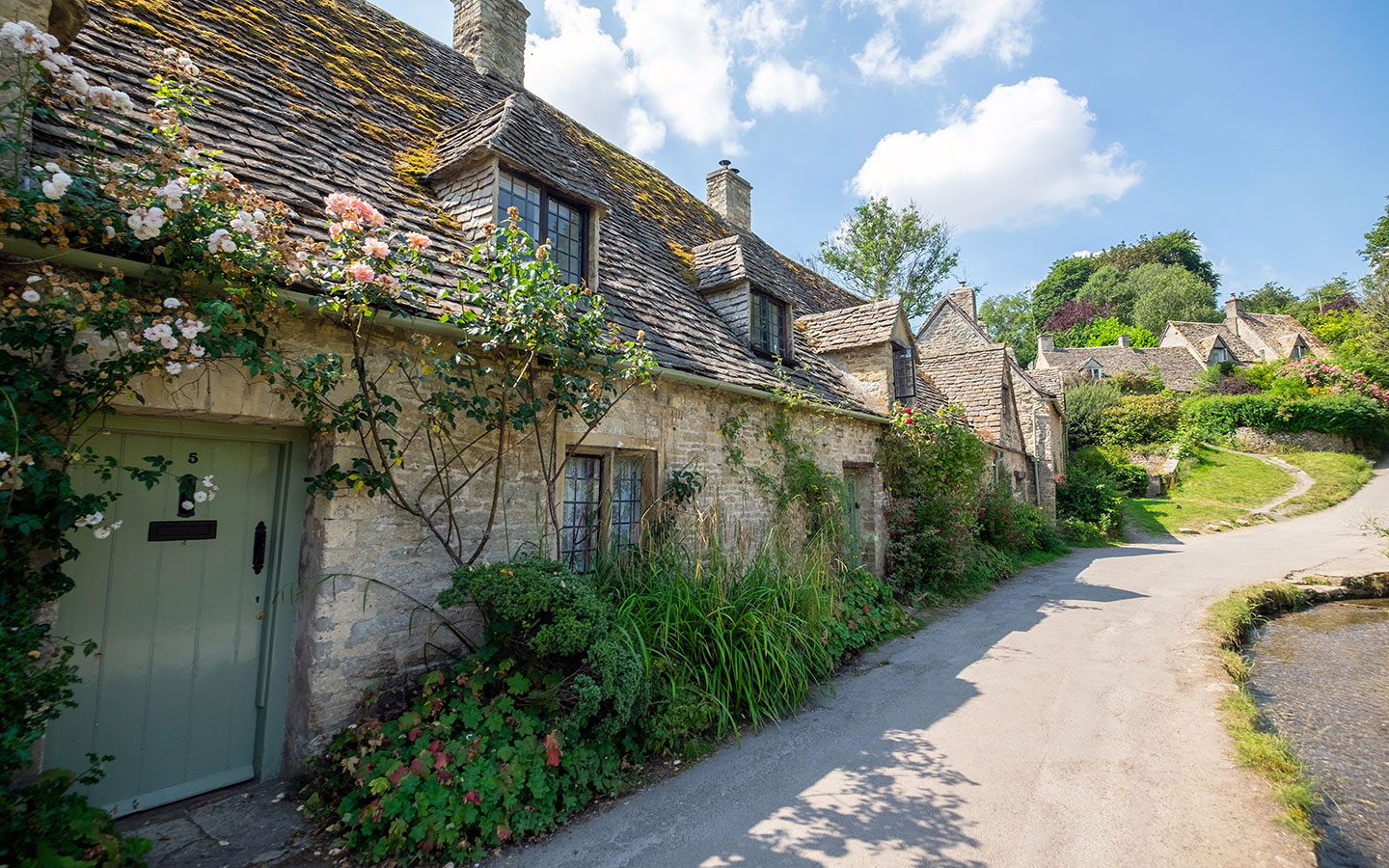 Berkeley Castle
Grand Berkeley Castle is a 12th-century fortress which has been home to the Berkeley family for 27 generations. It's packed with history (including the cell where King Edward II was murdered), making it a favourite for period TV dramas like Poldark (2017), The White Princess (2017), Wolf Hall (2015), Galavant (2015) and The Other Boleyn Girl (2003). It also featured in Johnny English Strikes Again (2018), the third of the James Bond spoofs starring Rowan Atkinson.
Berkeley Castle is around 6 miles west of Dursley (GL13 9PJ). It's open to the public from spring to autumn, with entry costing £14.50 adults/£13 concessions/£7.50 children aged 3–16.
Woodchester Mansion
Victorian Gothic Woodchester Mansion was mysteriously abandoned midway through construction, leaving a spooky shell that has made it an ideal Cotswolds film location. It recently featured in the second series of The Crown as Prince Phillip's boarding school Gordonstoun. It's also been Dracula's castle in the BBC TV series starring David Suchet (2006). And its ghostly atmosphere has attracted TV spook-hunters from Ghost Hunters International and Hauntings.
Woodchester Mansion is 6 miles southwest of Stroud (GL10 3TS). It's open to the public Friday–Sunday, March to November. Entry costs £9 adults/£8 seniors and students/free for under 16s.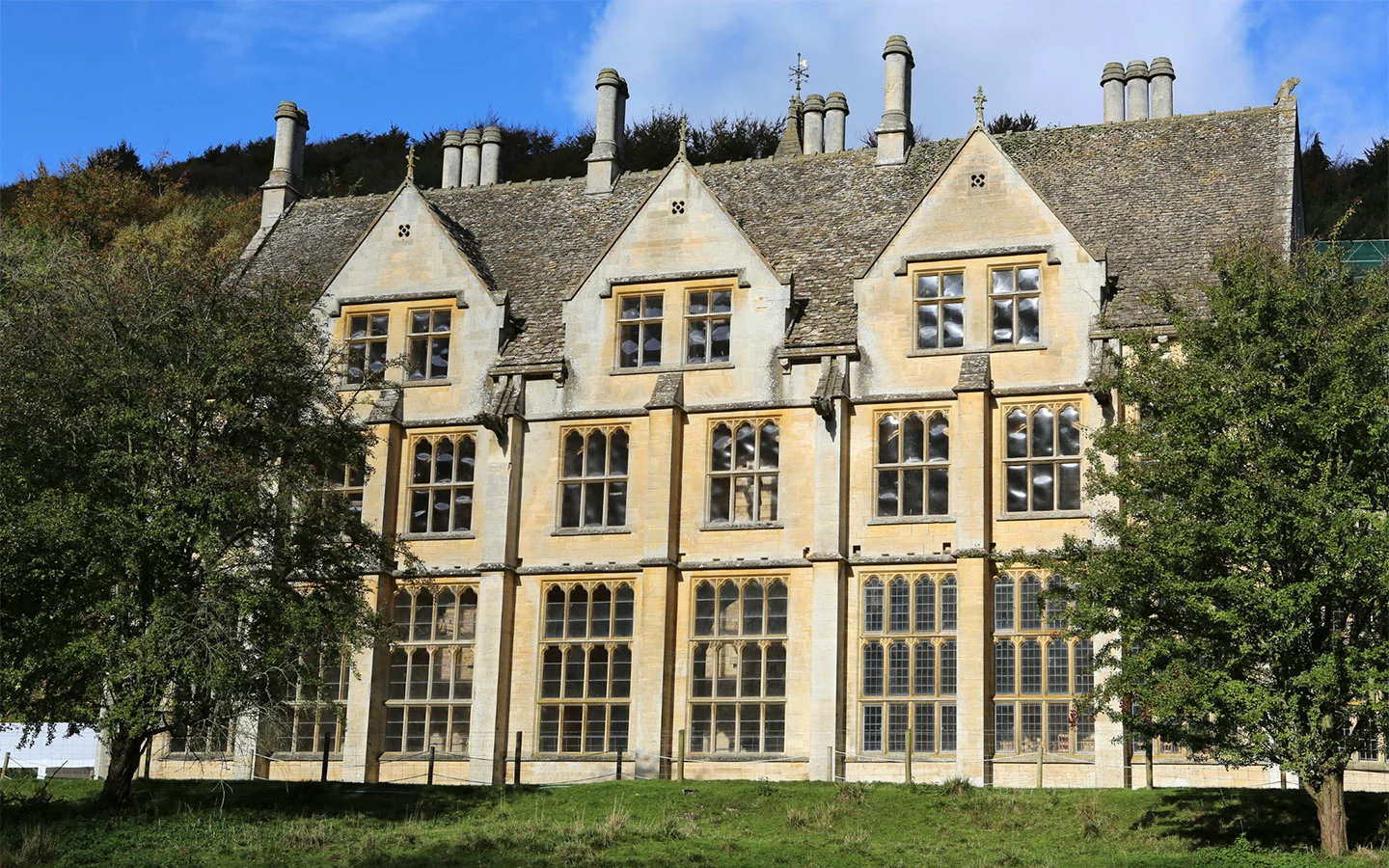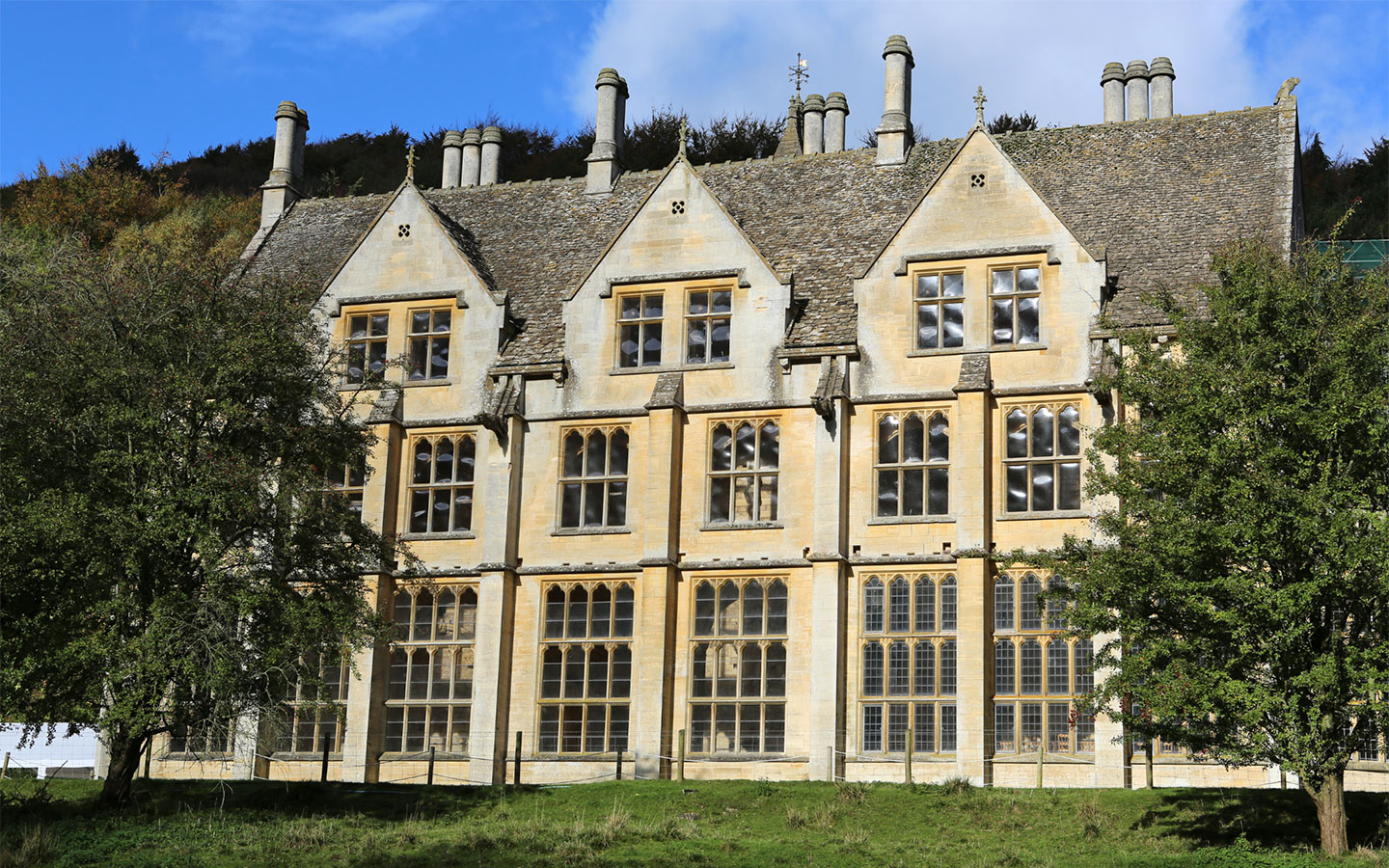 Owlpen Manor
Owlpen Manor is a Tudor manor house with formal gardens set in a picturesque valley surrounded by woodland. On the small screen it has appeared as a location for Tess of the d'Urbervilles (2008) and The Other Boleyn Girl (2003). And it was also used for Oscar-winning period drama Phantom Thread (2017), which was Daniel Day-Lewis' last film before he retired.
Owlpen Manor is 3 miles east of Dursley, close to Uley (GL11 5BZ). The house and gardens are open for occasional public tours through the Historic Houses organisation.
Chavenage House
Chavenage House, a grand Cotswold stone Elizabethan manor house near Tetbury that is almost unchanged for over 400 years, is one of the most popular Cotswolds film locations, appearing in a string of TV series. It most famously featured as Trenwith, ancestral home of the Poldark family in 18th-century Cornwall, in the BBC's 2015–2019 remake of Poldark starring Aidan Turner.
Chavenage has also appeared as a filming location for historical TV series including Tess of the D'Urbervilles, Berkeley Square, Lark Rise to Candleford, Agatha Christie mystery The Pale Horse and 1990s Are You Being Served? spin-off Grace & Favour. But most recently it was another location for 2020's Emma, appearing as Randalls, home of Mr and Mrs Weston.
Chavenage House is located 2 miles north of Tetbury in Beverston (GL8 8XP). The house is currently only open for prebooked group tours.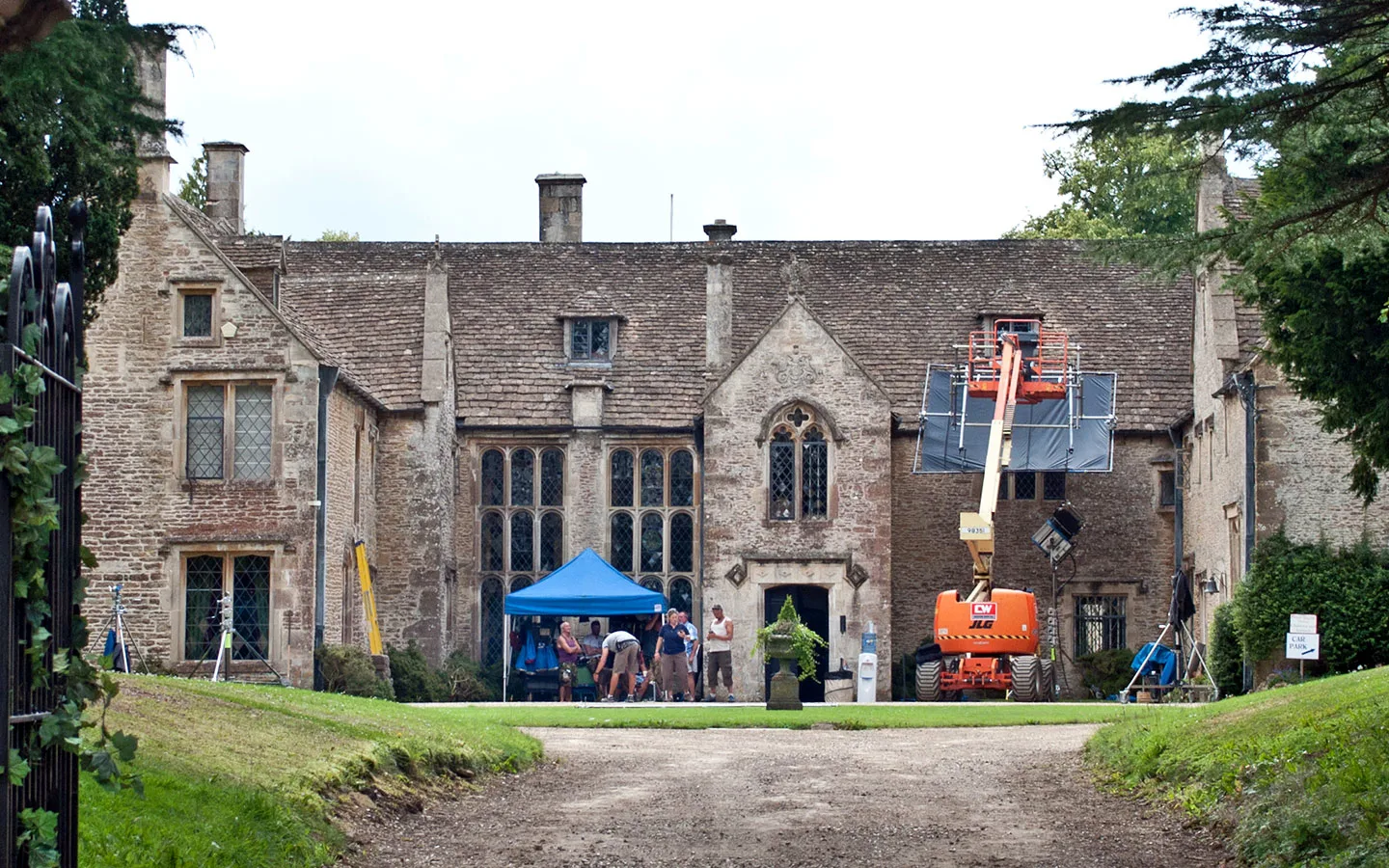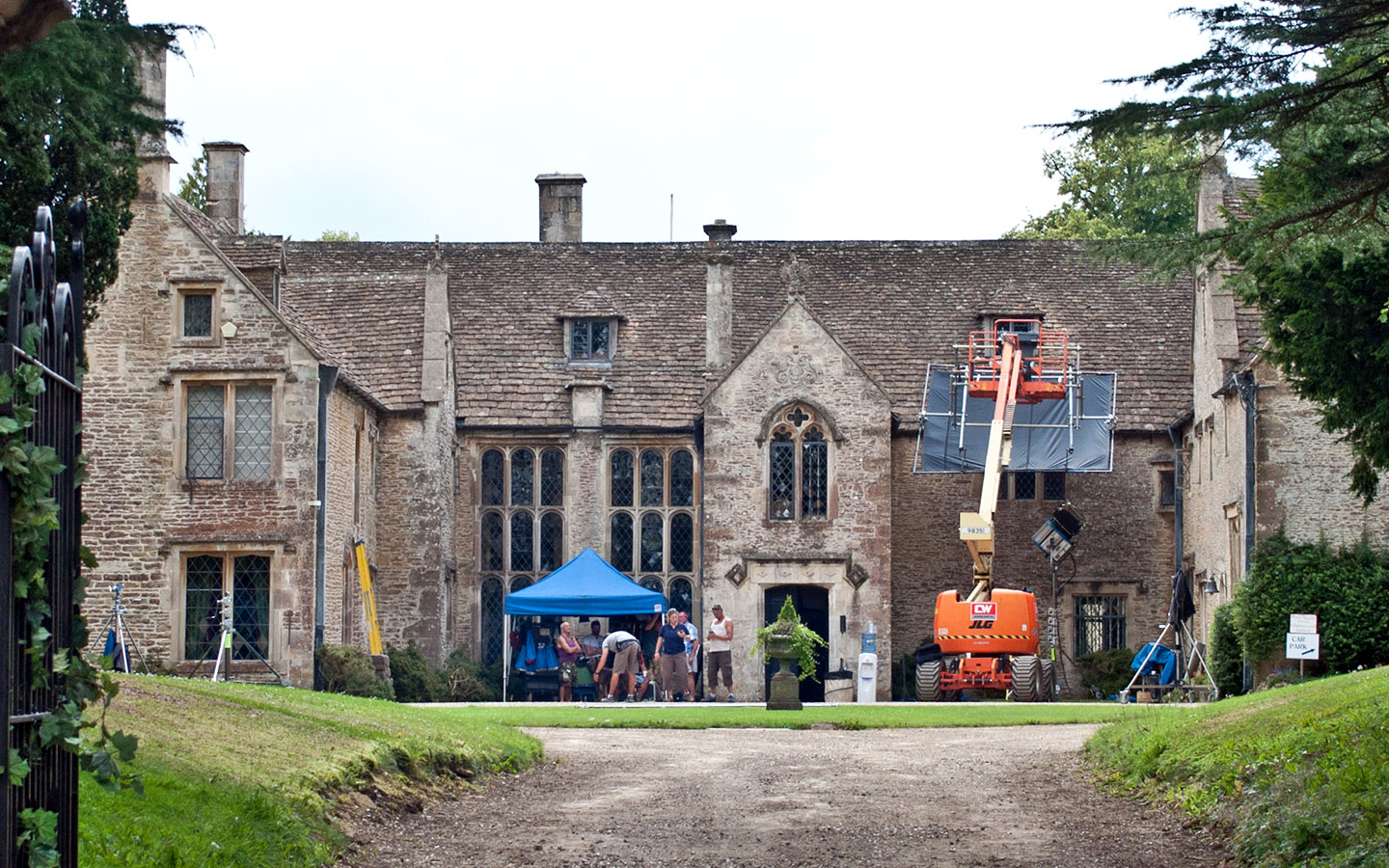 Badminton House
Badminton House, home of the Duke and Duchess of Beaufort, was most recently seen on screen in Netflix's blockbuster period drama Bridgerton, providing interiors for Simon and Daphne's house. It was also used in post-apocalyptic thriller 28 Days Later (2002), as an RAF base in WWII weepie Pearl Harbor (2001) and in Merchant Ivory film The Remains of the Day (1993).
Badminton House is around 10 miles south of Tetbury (GL9 1DB). It's only open to the public for private group tours, with the gardens also open for occasional open days.
Dyrham Park
The spectacular 17th-century stately home Dyrham Park is surrounded by beautiful gardens and 270 acres of ancient parkland. The house was another location for the film The Remains of the Day (1993) as well as TV series Sanditon (2019), Tess of the d'Urbervilles (2008) and the mini-series Wives and Daughters (1999). The gardens also appeared in the 2021 adaptation of local author Nancy Mitford's novel The Pursuit of Love, which starred Lily James and Dominic West.
Dyrham Park is 8 miles north of Bath (SN14 8HY). It's run by the National Trust and is open to the public, with entry costing £17 adults/£8.50 children (free for National Trust members).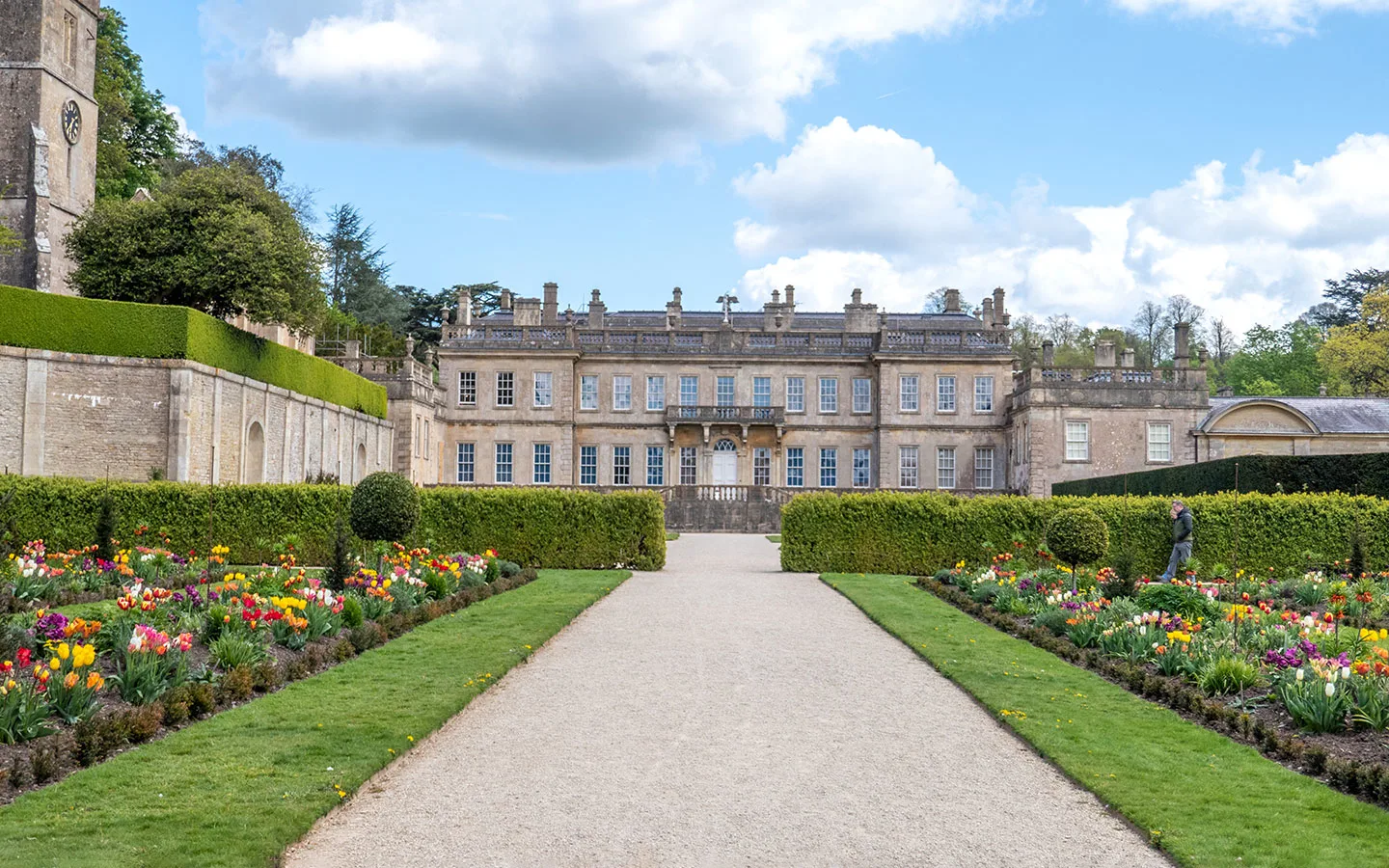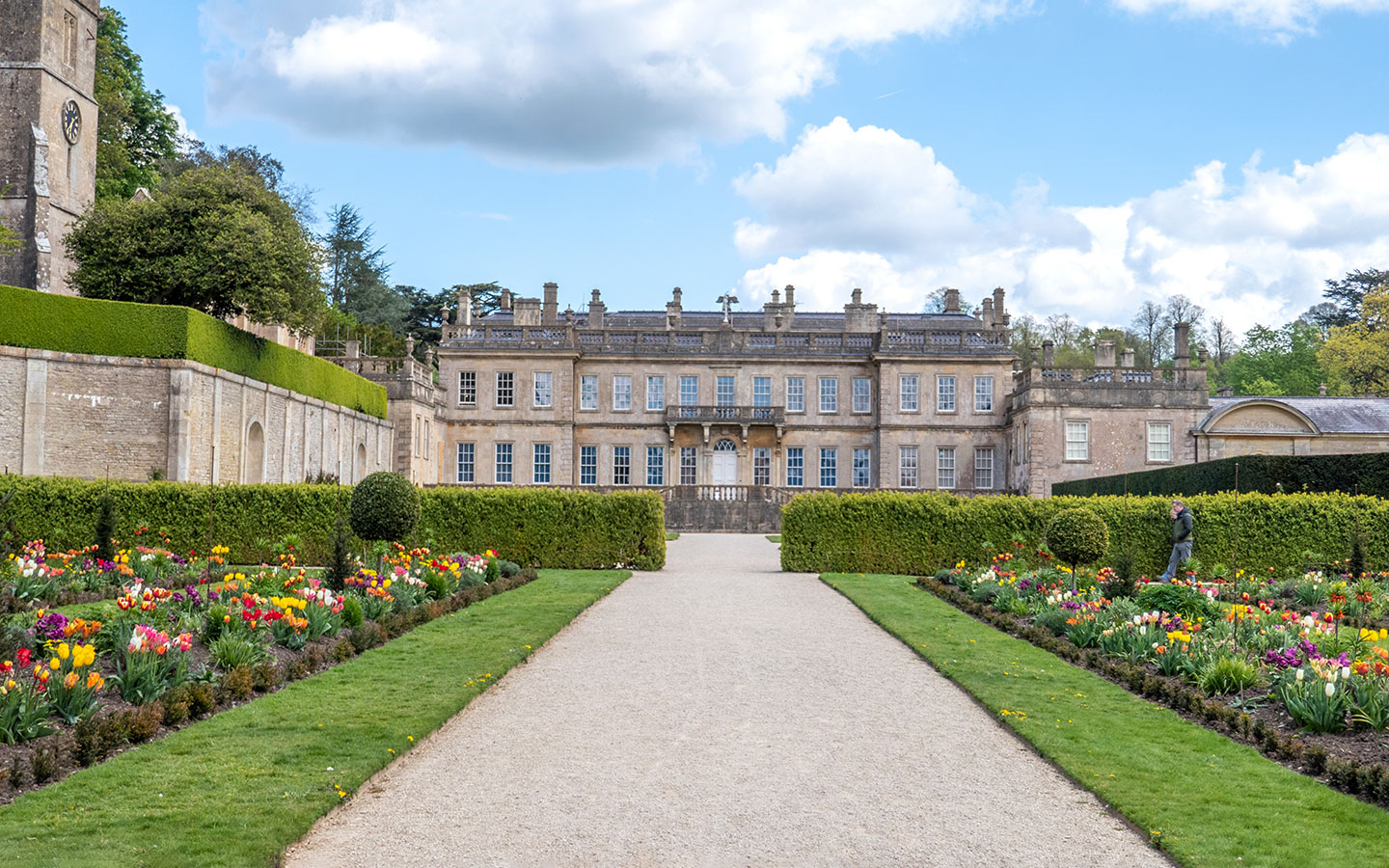 Castle Combe
With no street lights, telegraph poles or TV aerials, it's easy to pretend the charming village of Castle Combe in Wiltshire is from a past era. It first featured as the town of Puddleby-on-the-Marsh in the Rex Harrison musical Dr Dolittle (1967) – where Sir Ranulph Fiennes tried to sabotage filming as locals were worried a dam the crew had built would ruin the village. It was also used in Steven Spielberg's War Horse (2011), Stardust (2007) and horror film The Wolfman (2010).
Castle Combe is around 6 miles northwest of Chippenham.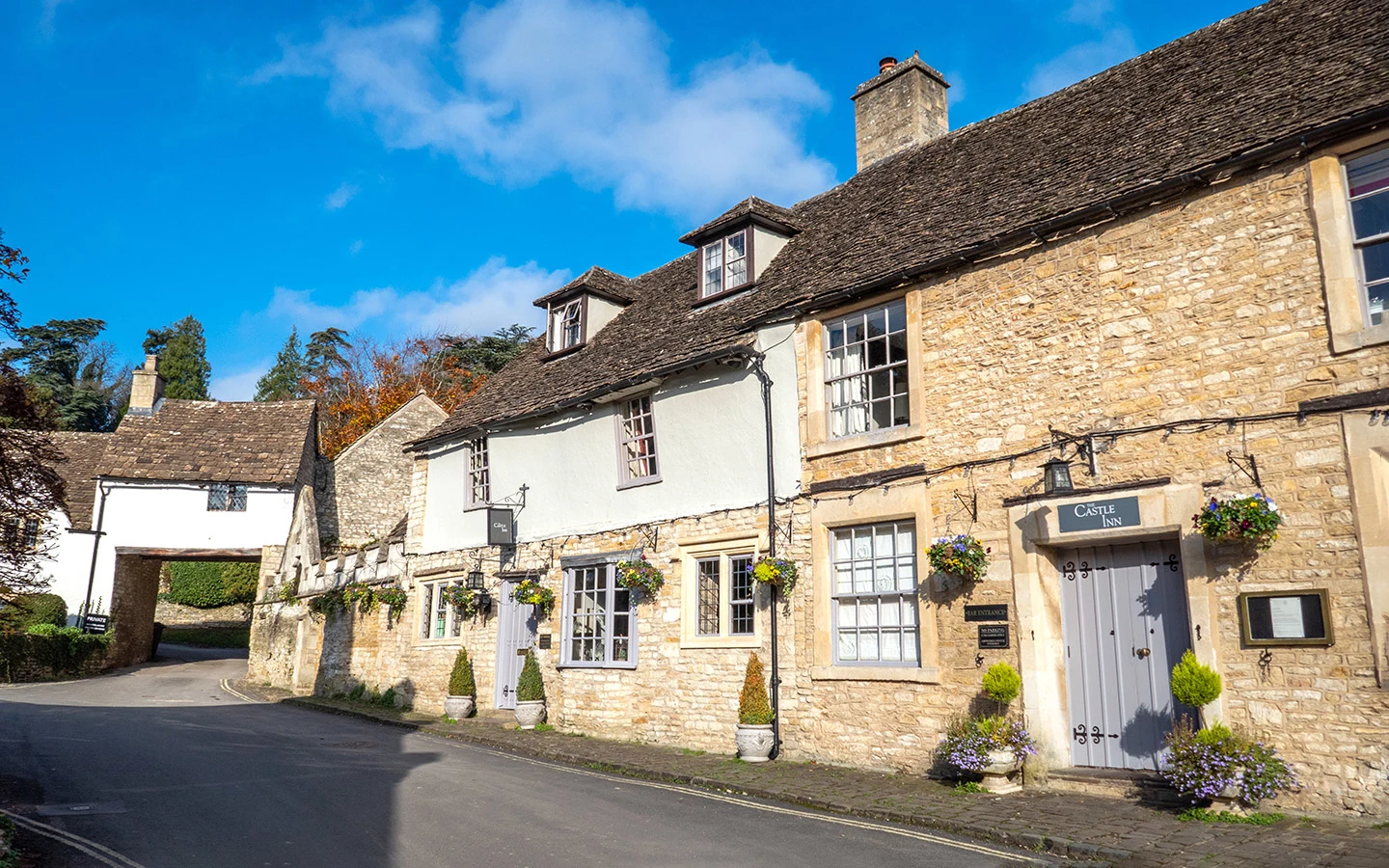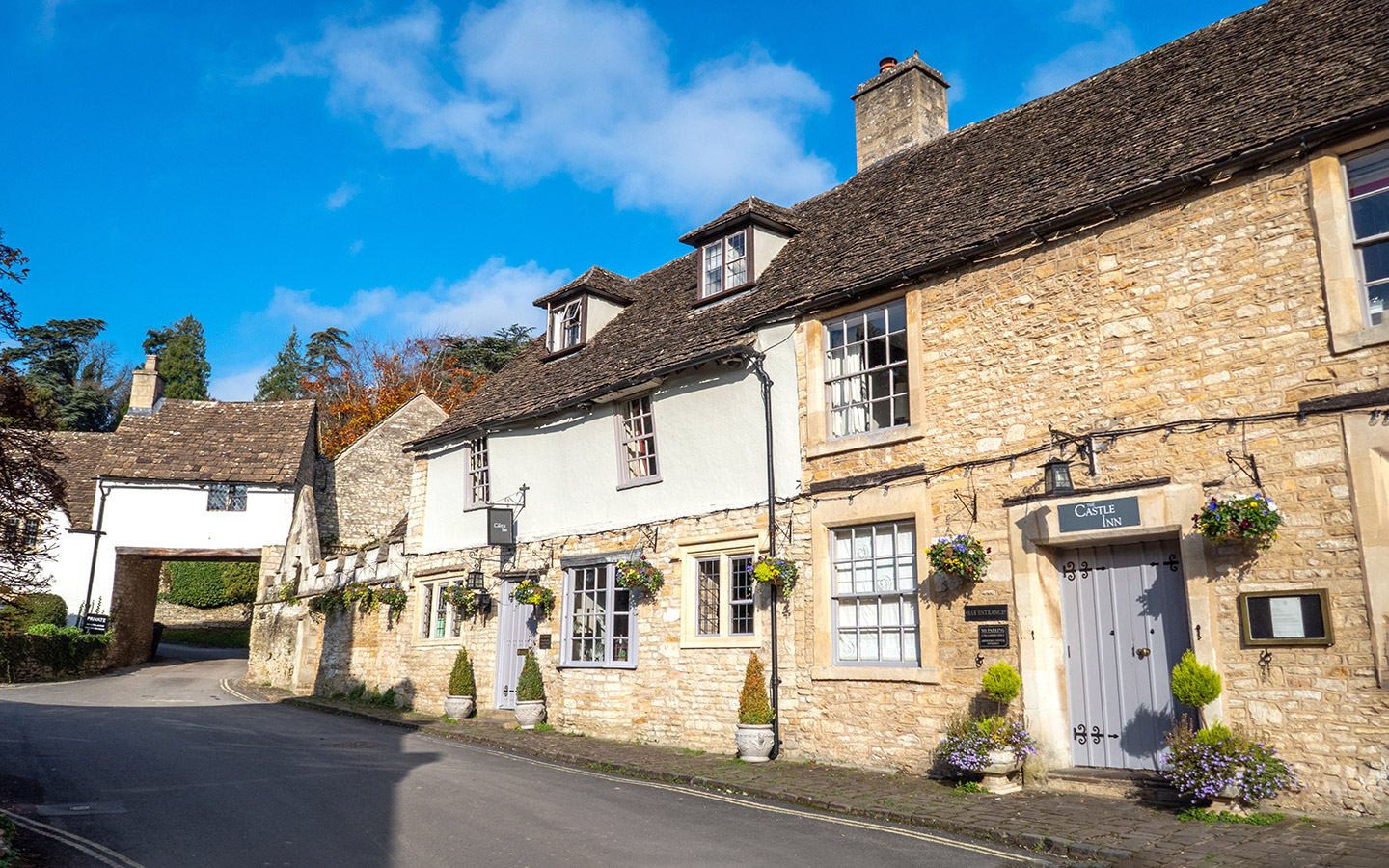 Lacock
The Wiltshire village of Lacock is owned by the National Trust, who've helped preseve its quaint cottages, historic streets and 13th-century abbey. Lacock Abbey appeared in two Harry Potter films – as well as spin-off Fantastic Beasts: The Crimes of Grindelwald (2017) – plus TV series The Pursuit of Love (2021), Wolf Hall (2015), The Hollow Crown (2015) and Cranford (2007).
Lacock also had a starring role in the Downton Abbey movie (2018) when it stood in for the village of Downton as the King and Queen came to visit, featuring a royal parade of over 350 extras in period dress. Lacock also became the fictional town of Meryton in the 2005 film of Pride and Prejudice starring Keira Knightley, and was used in The Other Boleyn Girl (2008).
Lacock is just to the east of the Cotswolds AONB boundary, 4 miles south of Chippenham (SN15 2LG). The abbey, village and Fox Talbot museum of photography are open to the public, with entry costing £17 adults/£8.50 children (free for National Trust members).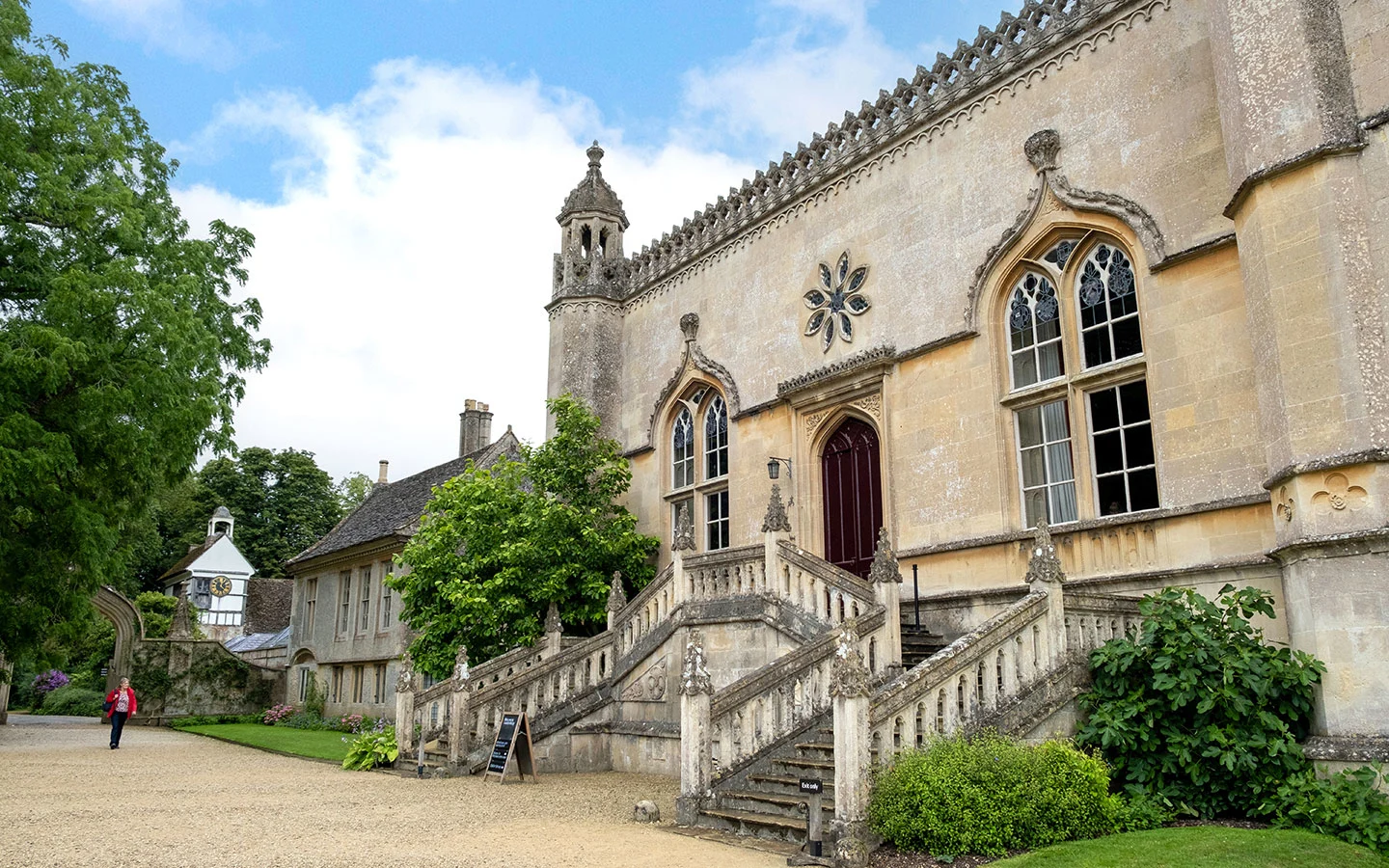 Bath
Beautiful Regency Bath is a popular location for films and TV series. They include the film adaptations of former resident Jane Austen's book Persuasion (1995/2007) and other period pieces like The Duchess (2008) and Vanity Fair (2004). The city also became 19th-century Paris for Les Misérables (2012), when Russell Crowe's Javert jumped from Pulteney Bridge.
Bath passed itself off as Regency London for Netflix series Bridgerton, with balls at The Assembly Rooms, the Holburne Museum becoming Lady Danbury's residence and No 1 Royal Crescent the Featheringtons' London home. And other TV series like The Pursuit of Love (2021), McDonald and Dodds (2020) and The Trial of Christine Keeler (2019) were also filmed around the city.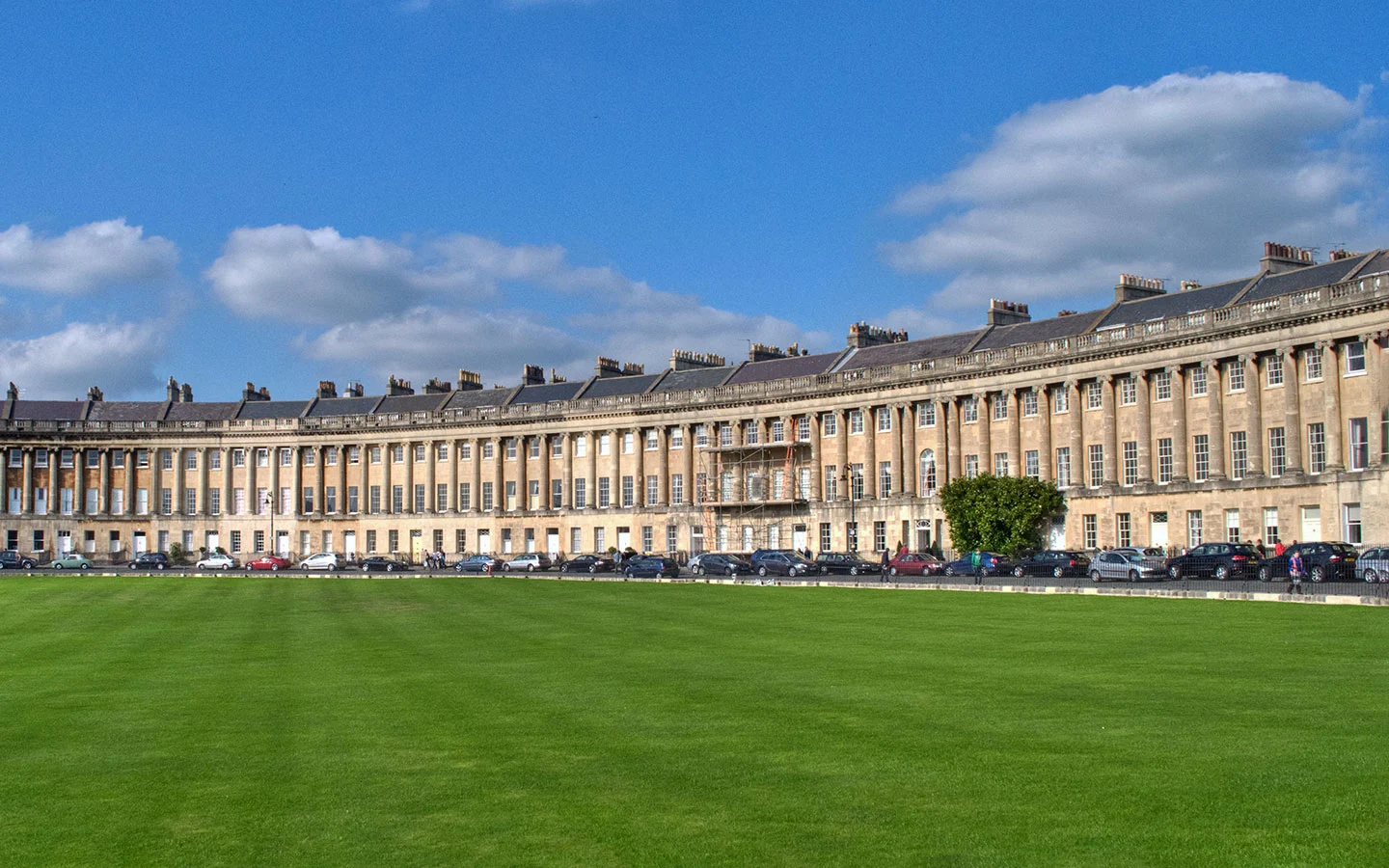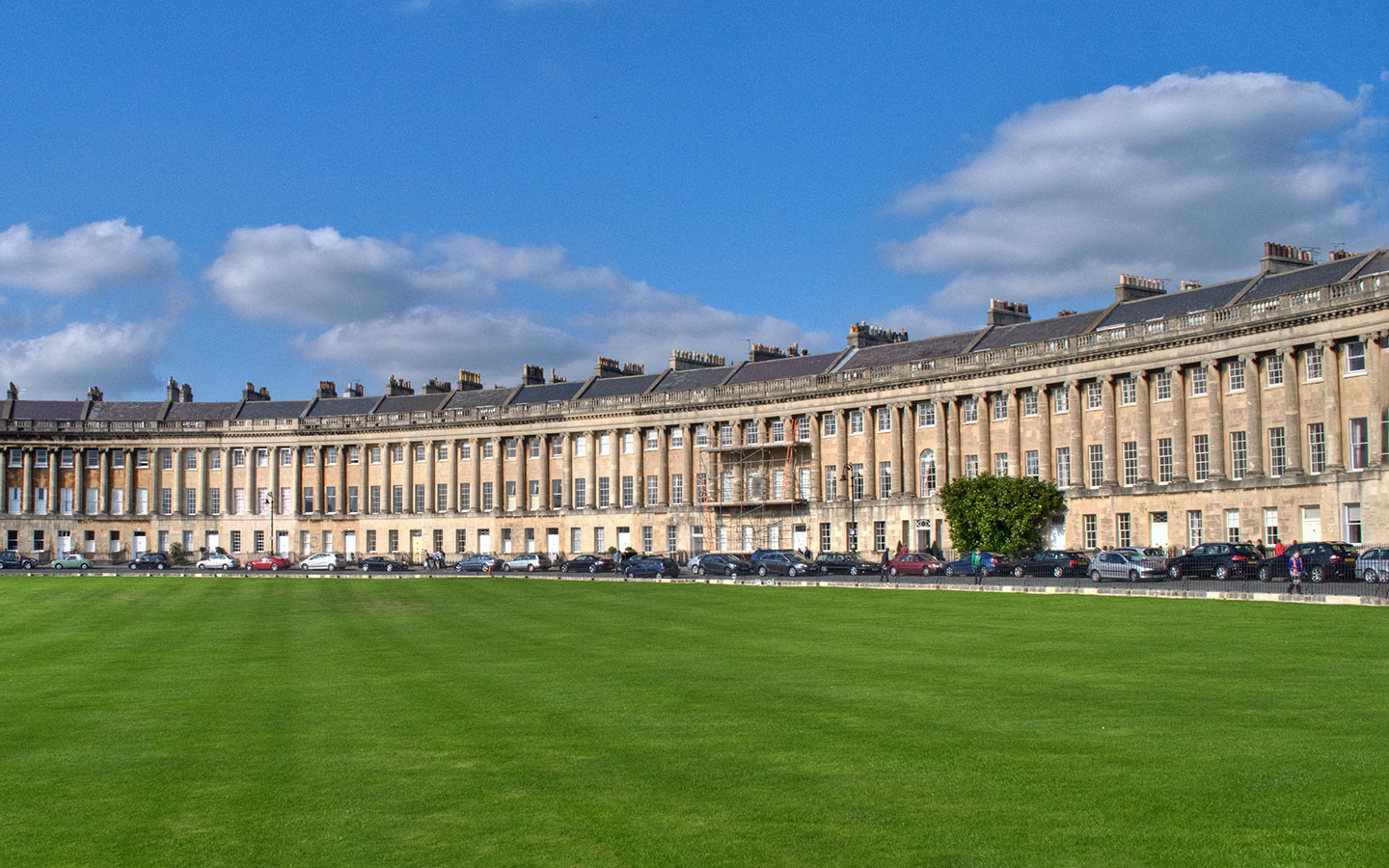 Save for later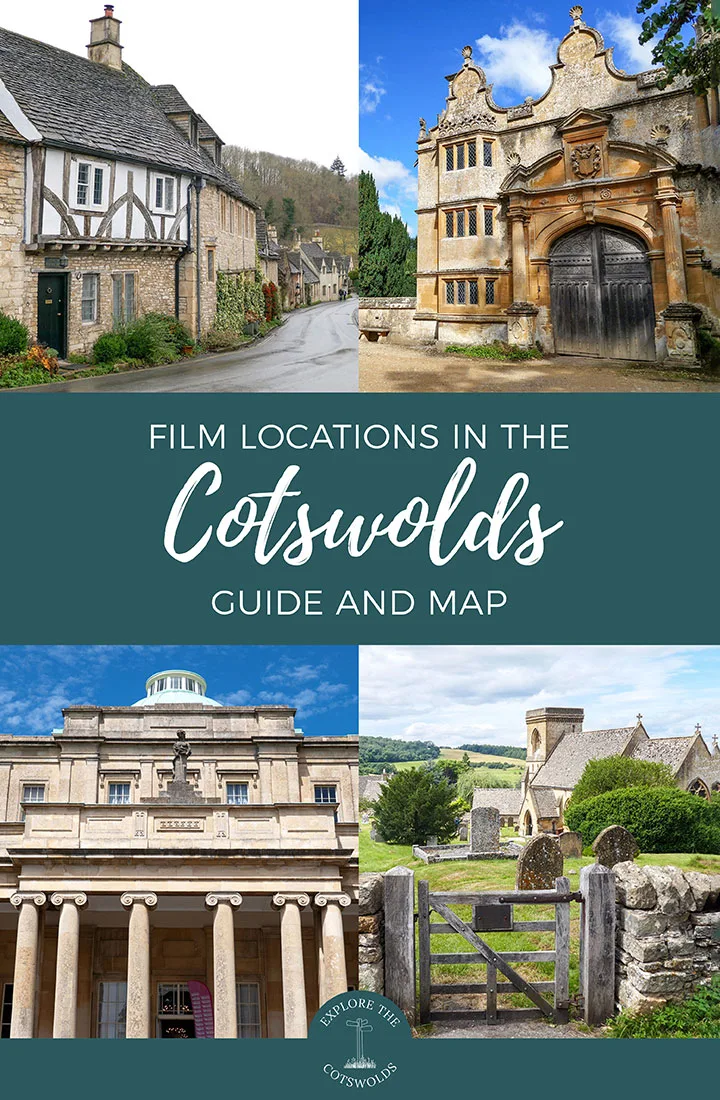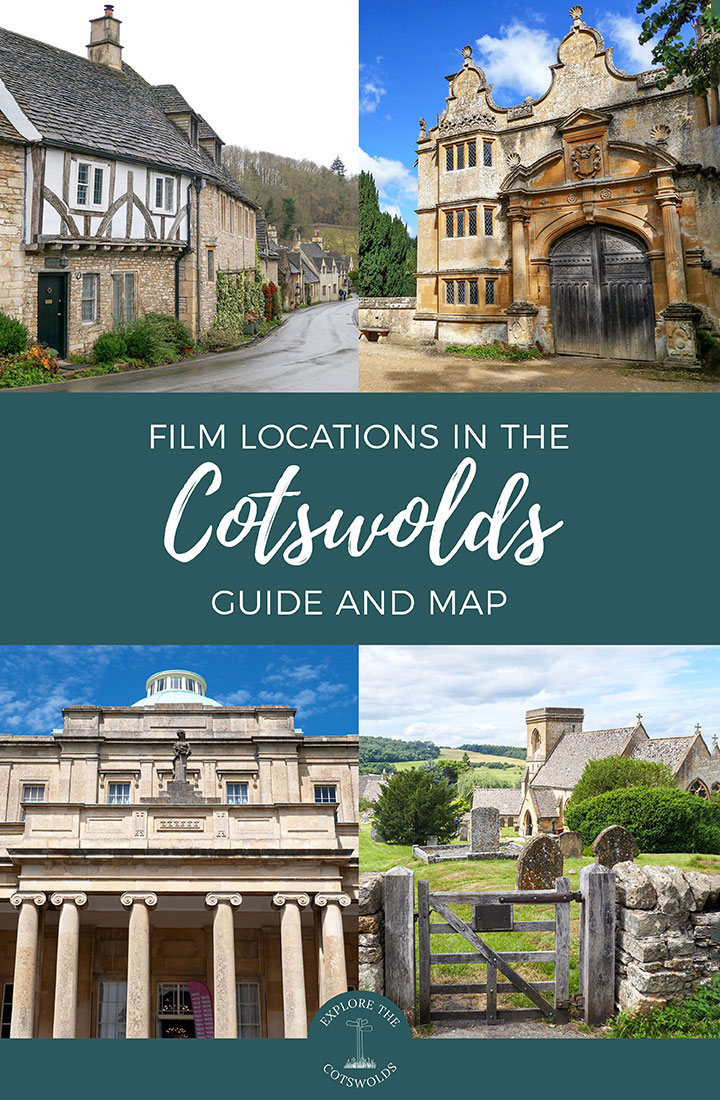 * This site contains affiliate links, where I get a small commission from purchases at no extra cost to you.