Cheltenham's Regency architecture, parks and gardens, bars and restaurants make it a great place for a short break. But its location on the edge of the Cotswolds also makes it an ideal base to explore the region, with many destinations accessible on day trips from Cheltenham to Cotswolds.
Although the easiest way to explore the Cotswolds from Cheltenham is by car, you can also get around by public transport. In theory you could reach most Cotswolds towns and villages by bus and train from Cheltenham – it just might take a while! Public transport services in the Cotswolds aren't very frequent (and are often non-existent on Sundays) and usually don't connect well.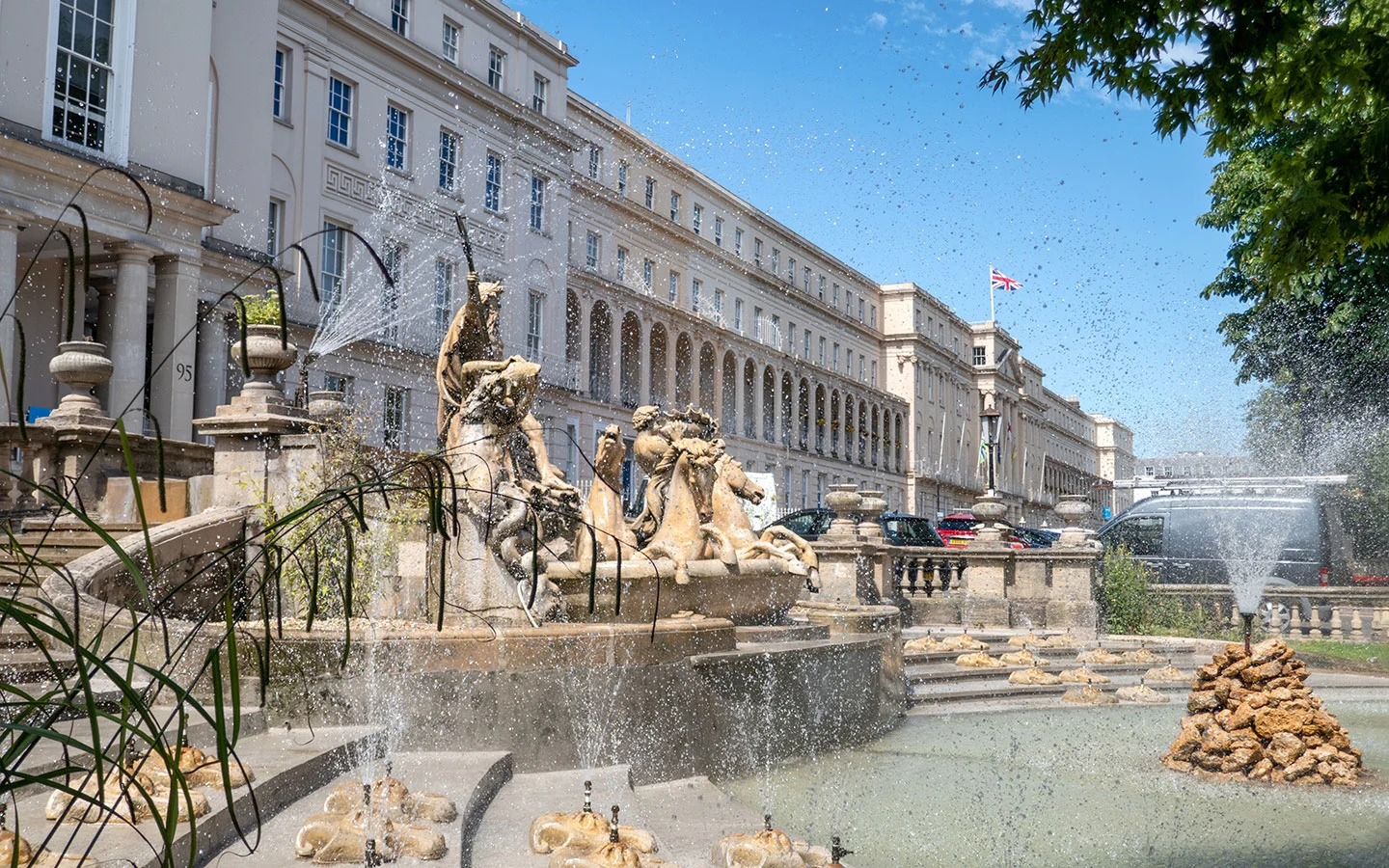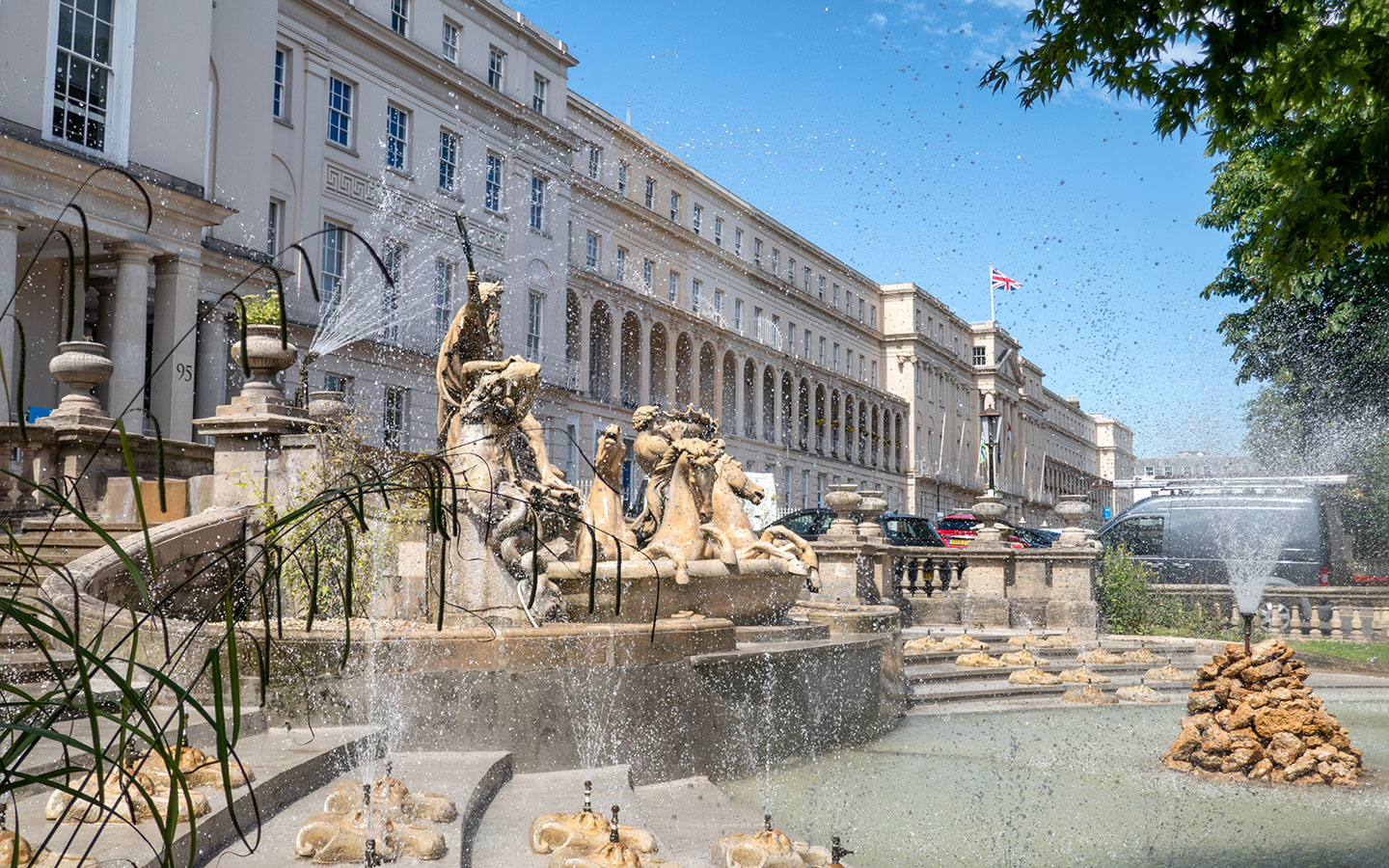 So we've picked out nine towns and villages in the Cotswolds which are easy to reach by public transport from Cheltenham. Getting there doesn't involve coordinating multiple connections, and most take an hour or less to reach, so you can easily visit them on a day trip.
Though if your favourite spot isn't on the list, we have also rounded up other Cotswold destinations you can get to from Cheltenham by public transport at the end of the post. But these have more complicated connections or limited services so may be better suited to longer trips.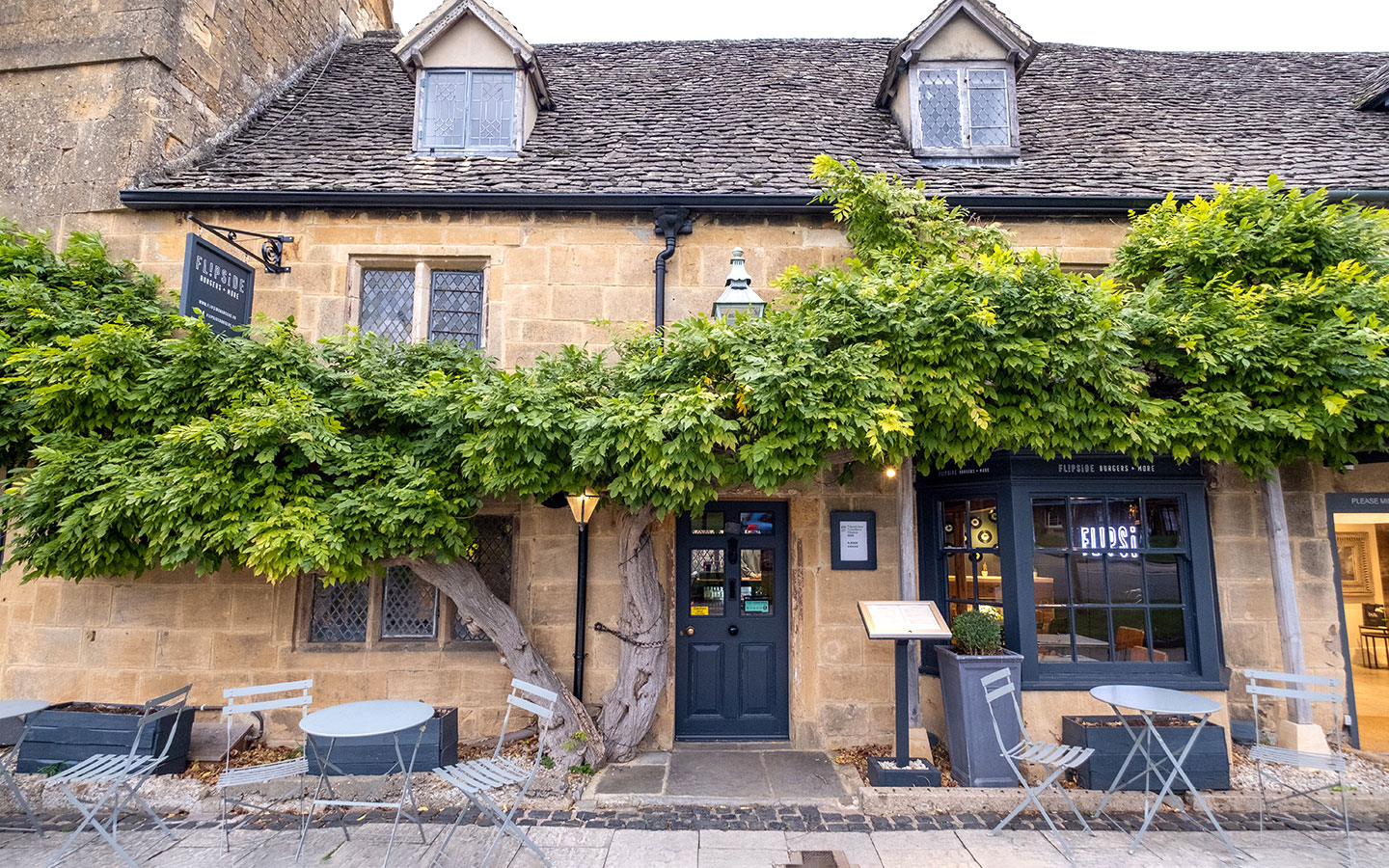 Our day trips from Cheltenham mainly use buses, but you can also travel around the region by train – either on normal mainline services or the vintage steam trains of the Gloucestershire–Warwickshire Stream Railway, which depart from Cheltenham Racecourse on the edge of town.
For links to all bus timetables, see our guide to the Cotswolds by public transport. And if you're travelling by car instead, our town and village guides give details of parking.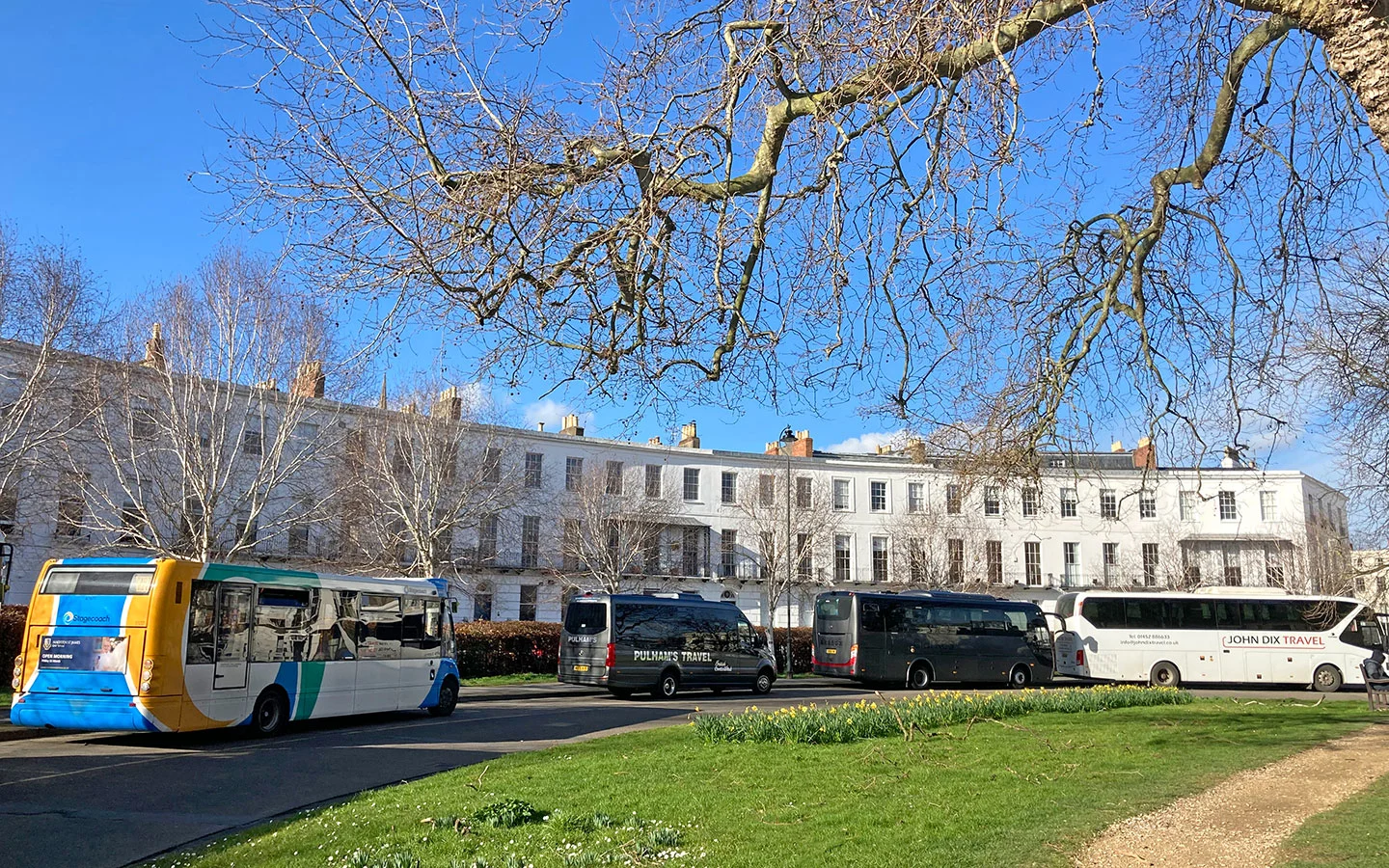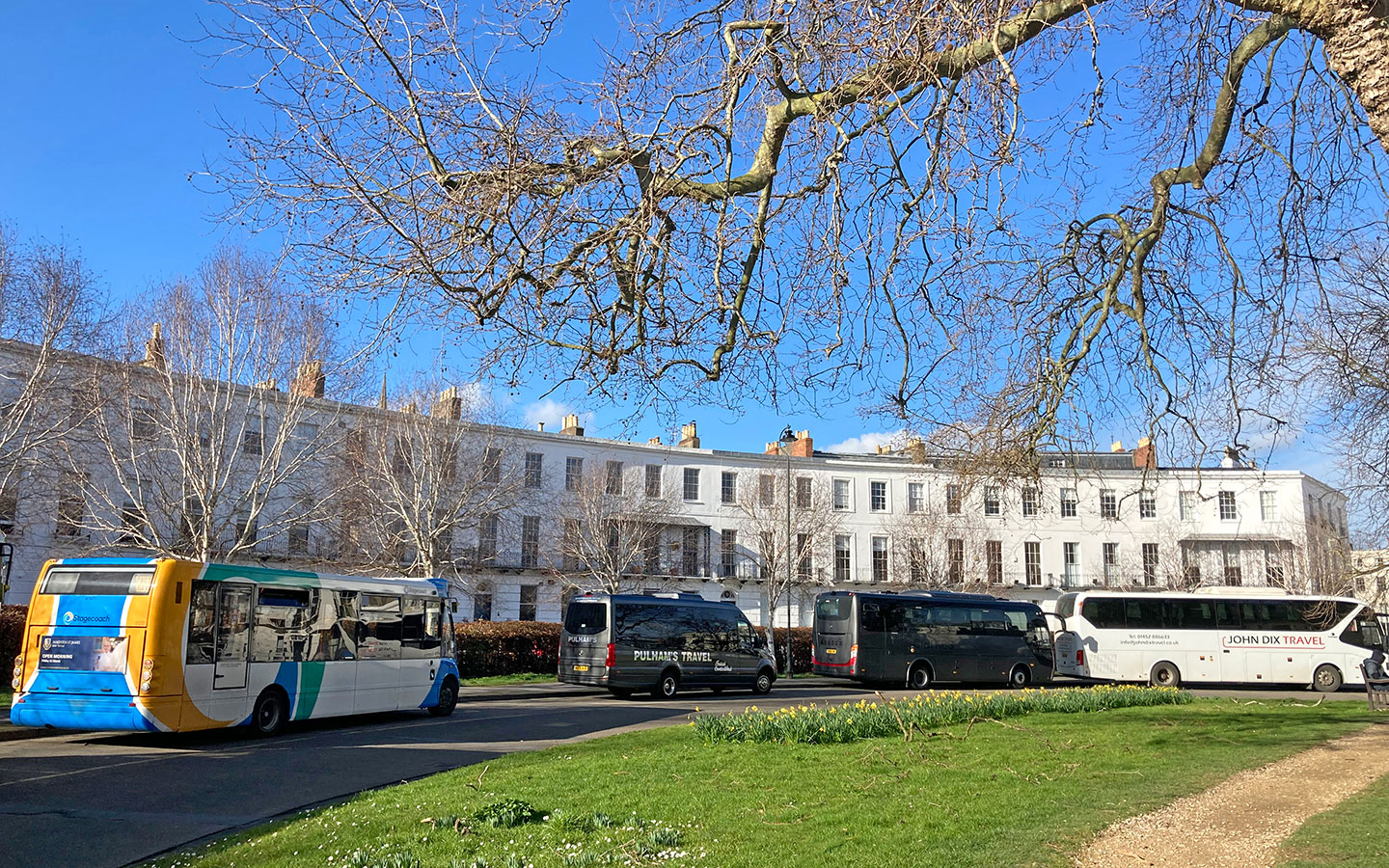 Map of day trips from Cheltenham to Cotswolds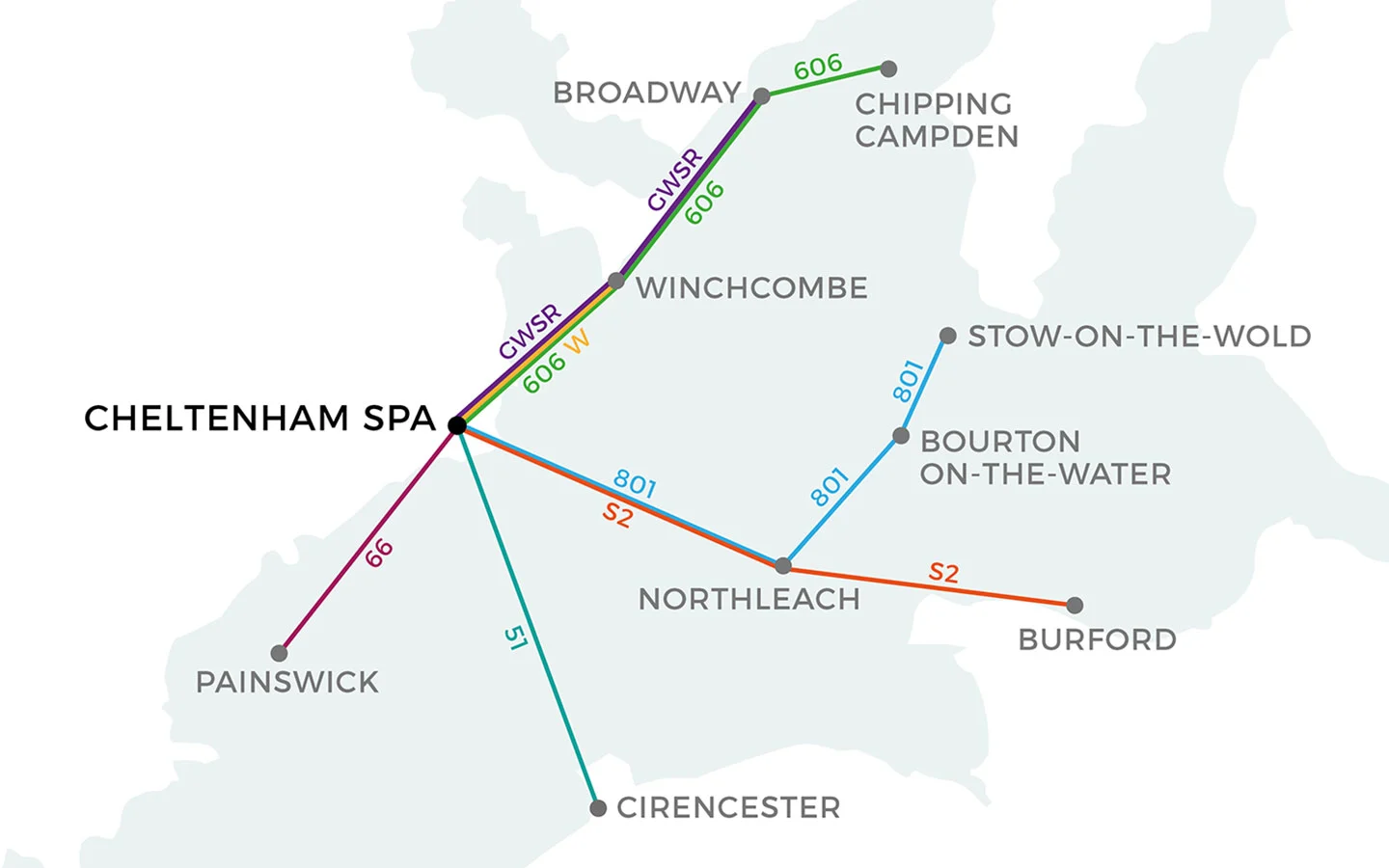 9 easy day trips from Cheltenham to Cotswolds without a car
Winchcombe
Winchcombe is one of the closest Cotswold towns to Cheltenham, just eight miles to the north. It's best-known for Sudeley Castle, which was built in 1442 and is where Henry VIII's last wife Katherine Parr lived and died. Its beautiful gardens and some of the rooms are open to visitors.
Winchcombe is also a great place for walkers, with an annual walking festival (19–21 May 2023). There are lots of paths into the surrounding countryside, including a circular walk to Neolithic burial chamber Belas Knap. Or you could walk to/from Cheltenham on the 8-mile Slow Ways route.
How to get there: The Stagecoach W and Pulhams 606 buses both run from Pittville Street in Cheltenham to Winchcombe. The W takes 25 minutes and the 606 50 minutes, but neither run on Sundays. You can also travel in style on the GWSR steam train from Cheltenham Racecourse to Winchcombe. It takes 25 minutes but services don't run every day so check timetables.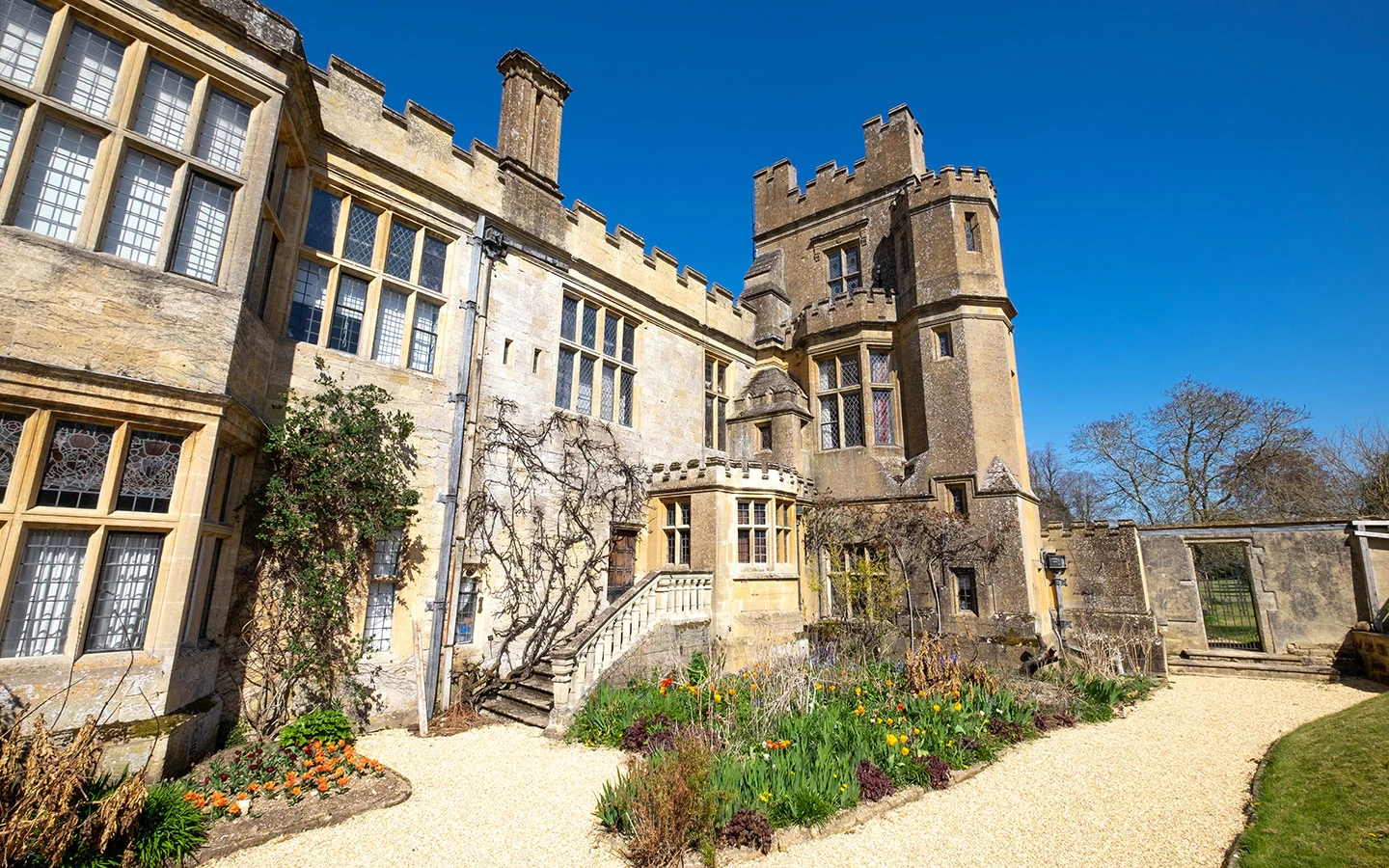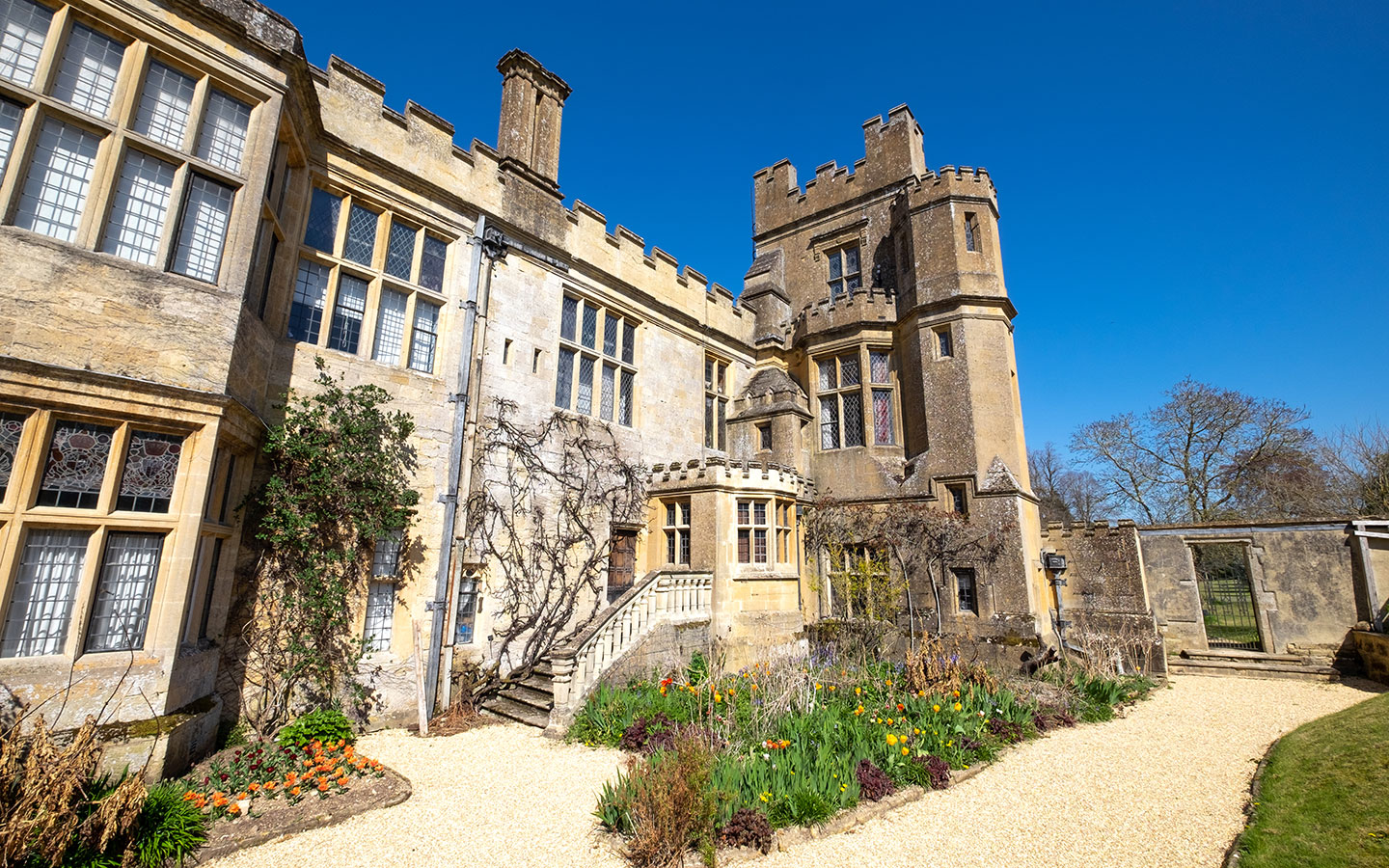 Broadway
Picturesque Broadway is one of the Cotswolds' top places to shop and eat, with a wide tree-lined high street of boutique stores, galleries, cafés and restaurants. Our favourites include Russell's Fish and Chips and Broadway Deli. You can also visit the Broadway Museum and Art Gallery and Gordon Russell Design Museum, dedicated to the Arts and Crafts furniture designer.
Don't miss the fairytale Broadway Tower, a Georgian folly on a hilltop above the town. You can reach it on a 4.4-mile circular walk, with panoramic views over the Cotswold Hills from the top.
How to get there: Broadway is 16 miles north of Cheltenham. The Pulhams 606 bus runs from Pittville Street in Cheltenham to Broadway, but there are only a couple of services a day in each direction (excluding Sundays) and it's fairly slow, taking 1 hour 40 minutes.
The GWSR steam train also travels from Cheltenham to Broadway in around 70 minutes – though the station in Broadway is about a mile/15 minutes' walk outside the centre of the village.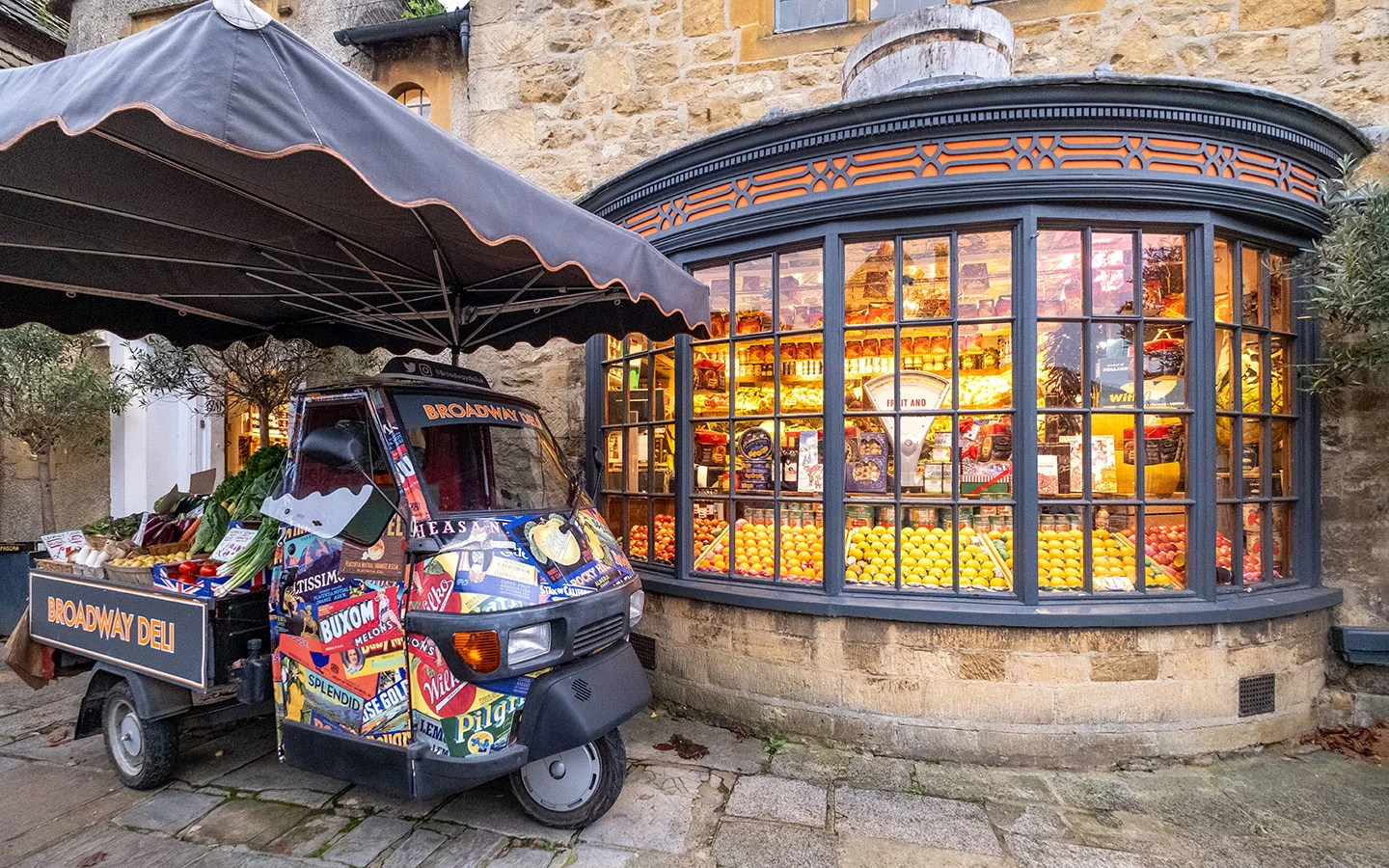 Chipping Campden
Chipping Campden in the North Cotswolds is bursting with history, with the golden stone buildings on the High Street, the Market Hall and St James' Church built with the profits from the medieval wool trade. It was also a centre for the Arts and Crafts Movement, with works by artists from the time on display at the Old Barn Museum and those by today's artists at the Old Silk Mill.
Chipping Campden is also the start of the Cotswold Way (look out for the marker stone by the Market Hall) and you can walk the first part of it on a 4.1-mile circular walk to Dover's Hill.
How to get there: Chipping Campden is 23 miles north of Cheltenham. The Pulhams 606 bus from Pittville Street in Cheltenham continues on from Broadway to Chipping Campden, taking around 2 hours in total (excluding Sundays).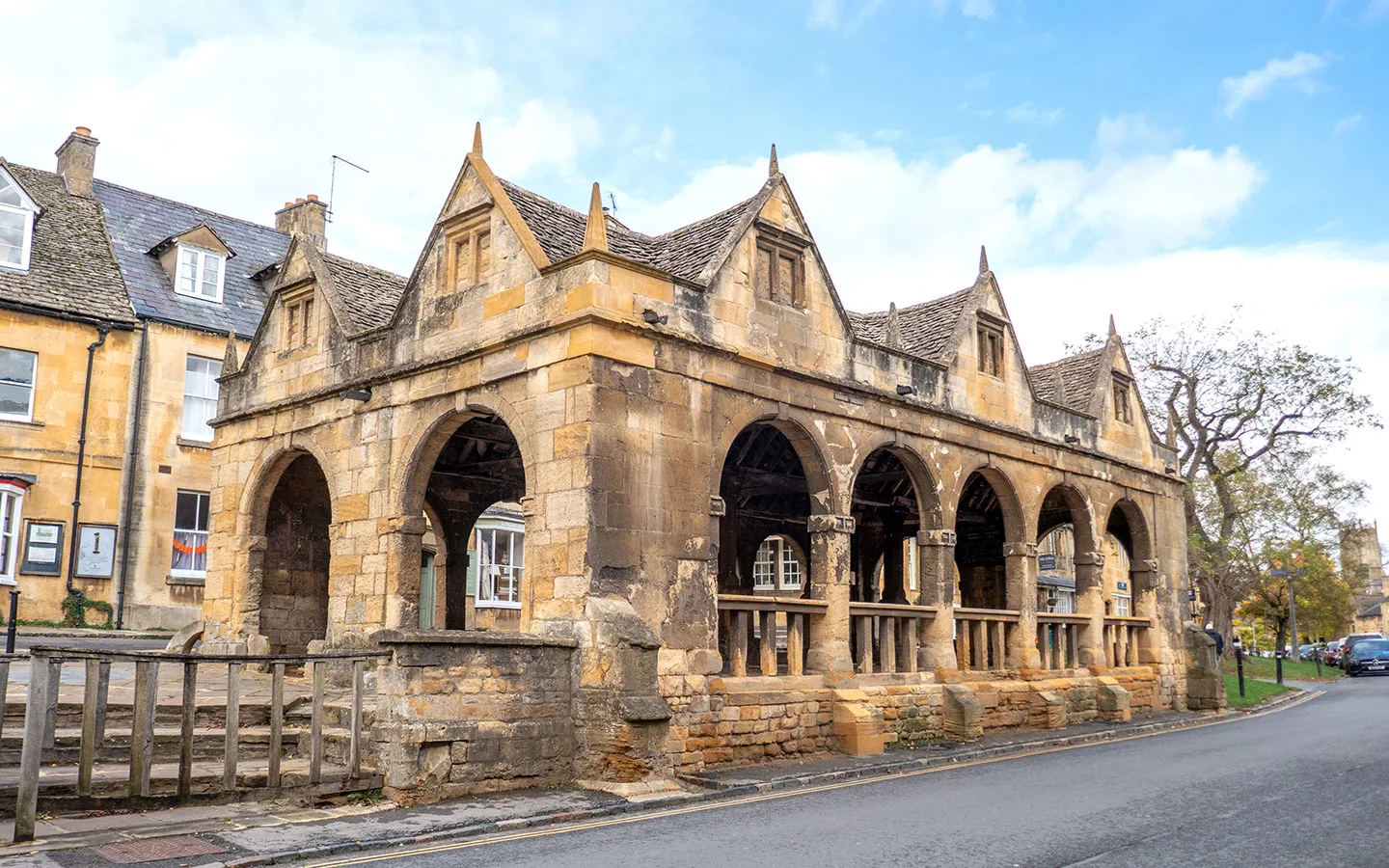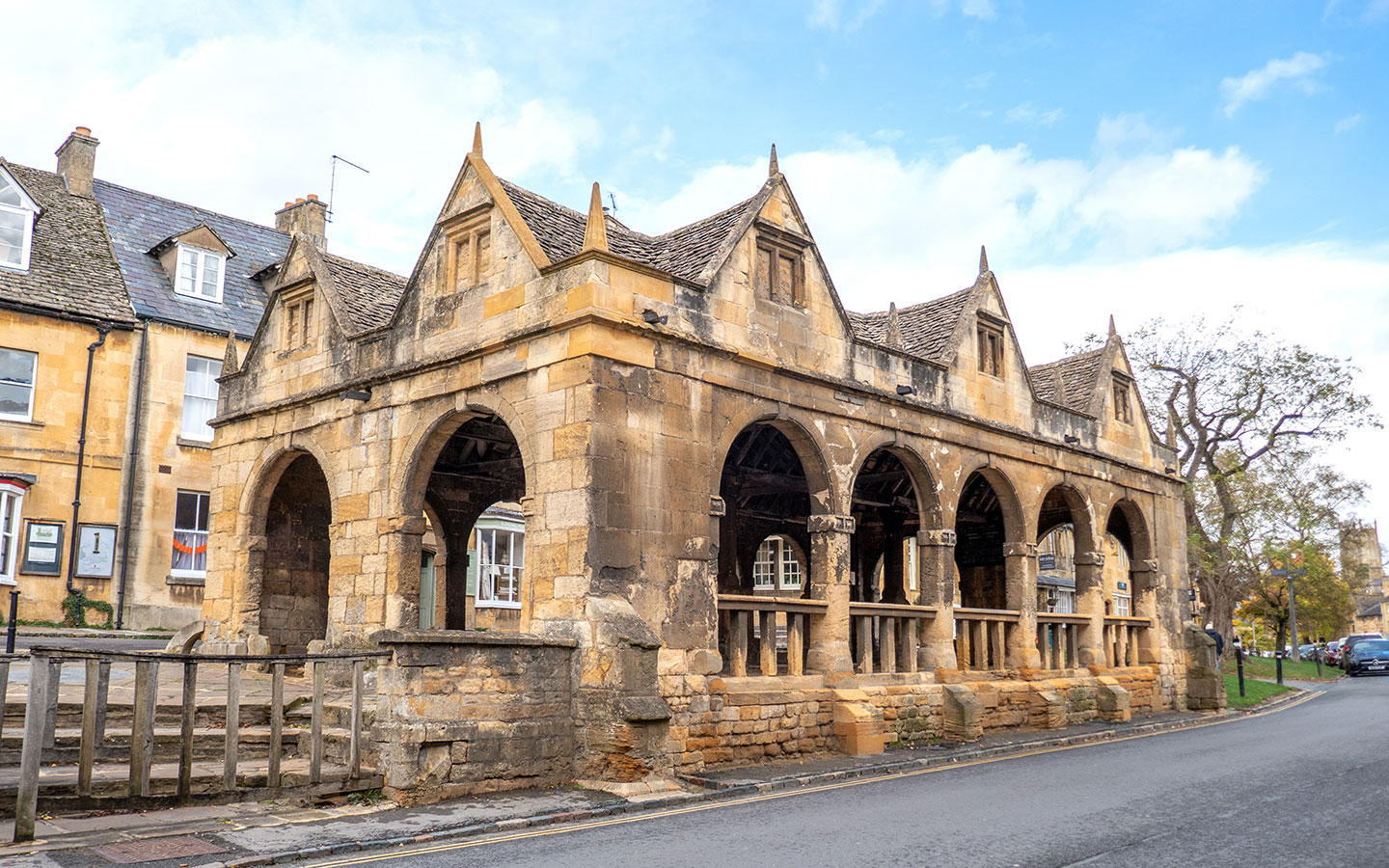 Northleach
The market town of Northleach was another important wool town, and its grand 15th-century Church of St Peter and St Paul is known as the 'Cathedral of the Cotswolds'. It was an important stop on coach routes from London to Gloucester and has a lovely setting, with half-timbered buildings and cosy pubs, but without the big crowds you find in some Cotswold towns.
How to get there: Northleach is 13.5 miles east of Cheltenham. The Stagecoach S2 bus runs daily from Cheltenham Royal Well to Northleach and takes 30 minutes. Or the less frequent Pulhams 801 bus also connects Cheltenham and Northleach in 45 minutes (excluding Sundays).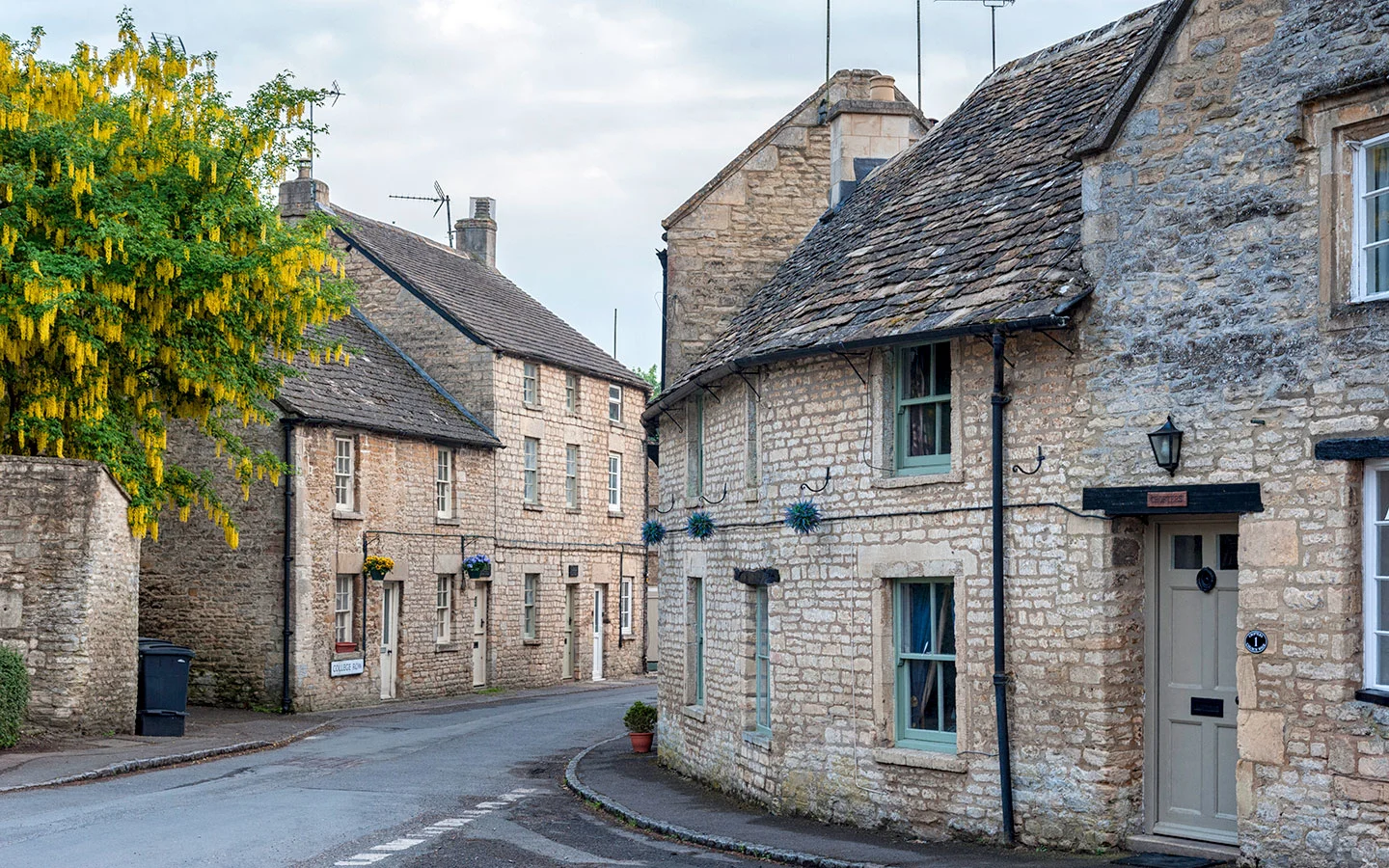 Burford
The Oxfordshire town of Burford has lots of period charm, with its high street sweeping downhill towards a medieval stone bridge over the River Windrush. You can admire the houses and hilltop views from Burford Hill, shop for antiques and homewares and enjoy afternoon tea at Huffkins.
Then take a look at the stained-glass windows, medieval wall paintings and ornate tombs in the Church of St John the Baptist, and find out about local history at the 16th-century Tolsey Building. Or if you want to visit the Burford Garden Centre, it's just under a mile out of town.
How to get there: Burford is 22.5 miles east of Cheltenham. The Stagecoach S2 bus runs every day and takes just over 40 minutes to travel from Cheltenham Royal Well to Burford. It stops at the Oxford Road Layby on the edge of town, a 5–10 minute walk into the centre of Burford.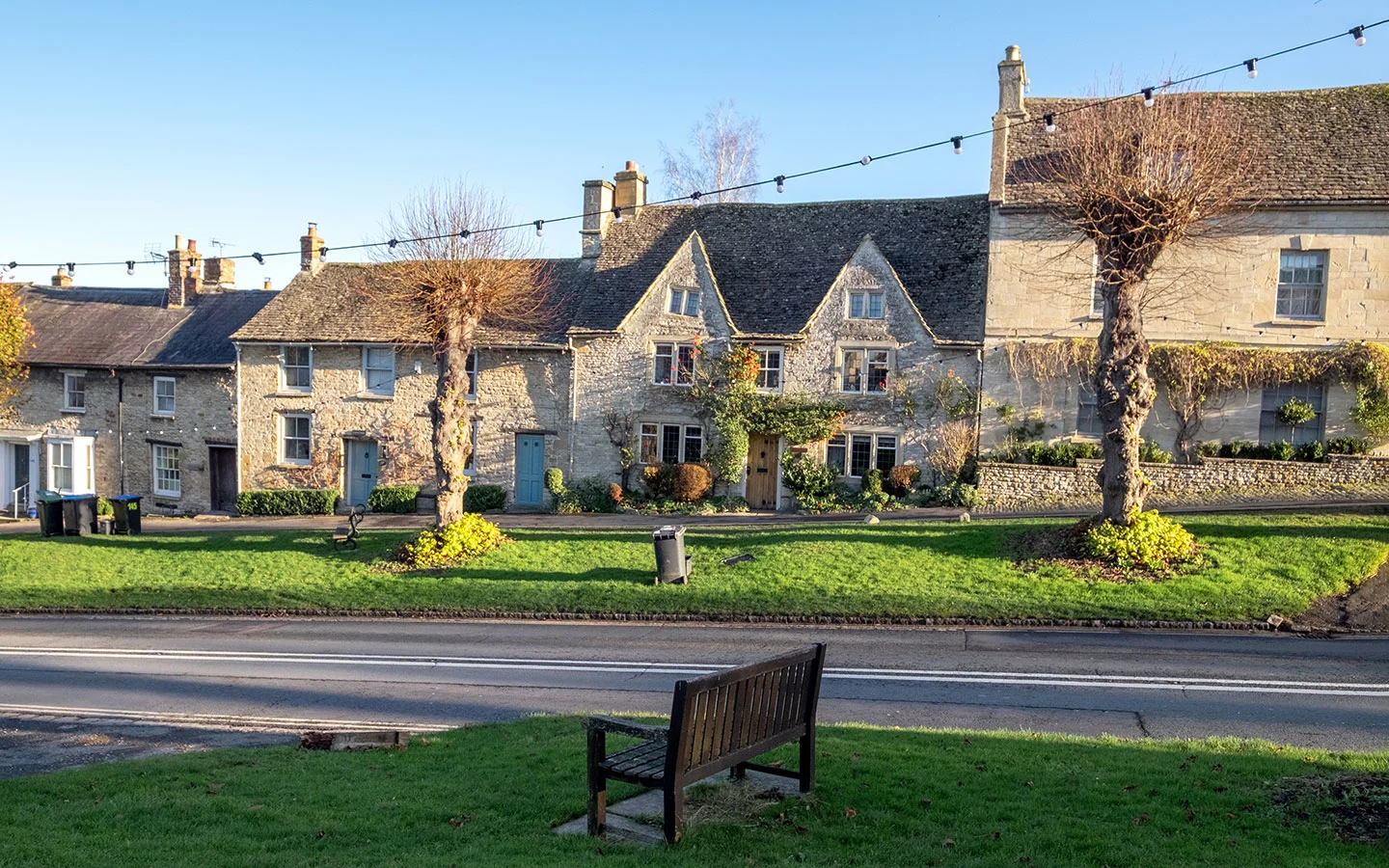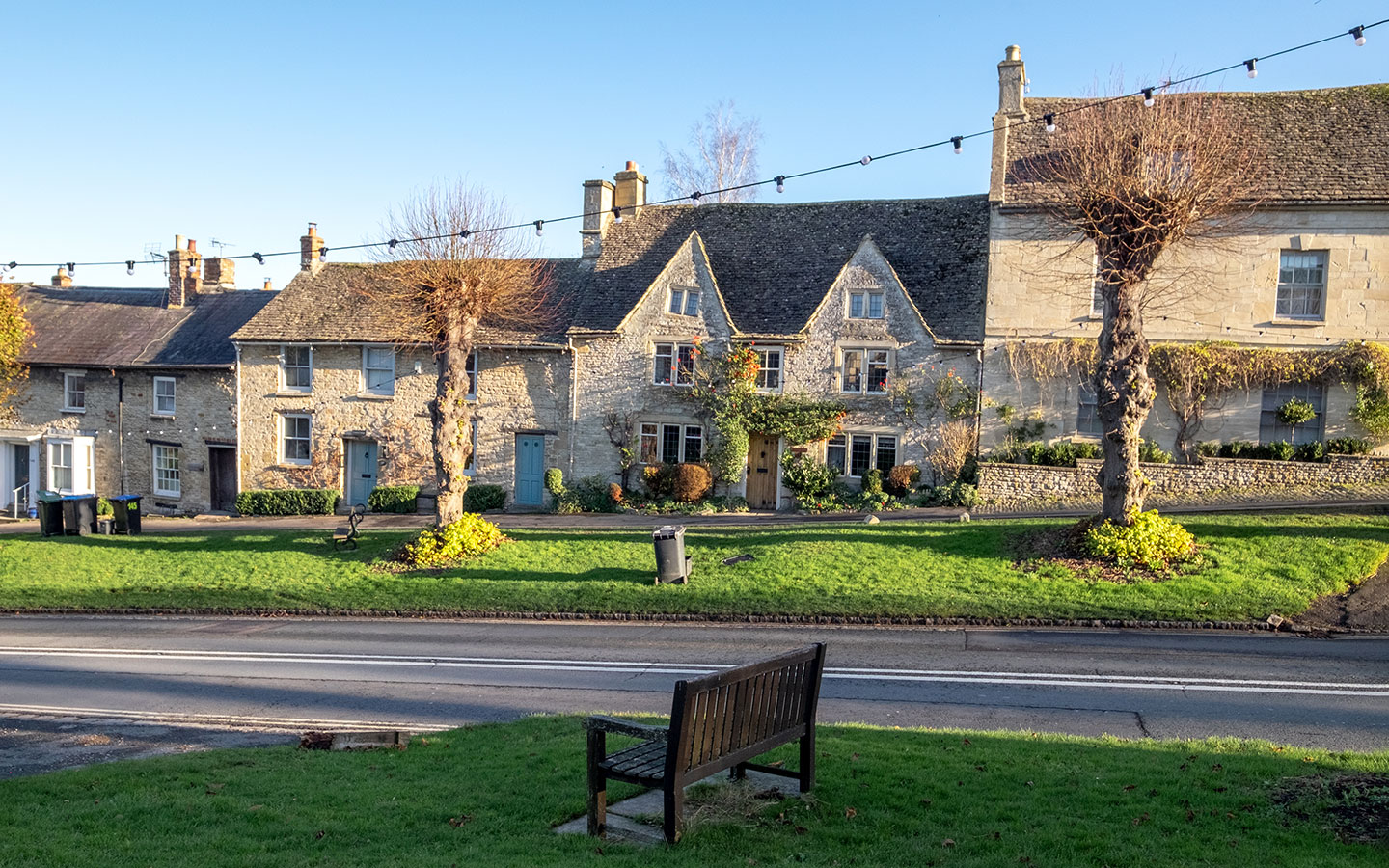 Bourton-on-the-Water
Riverside Bourton-on-the-Water is one of the Cotswolds' most famous spots. Take a stroll along the River Windrush, stop off at one of the village pubs or visit some of its attractions like the Model Village, Cotswold Motoring Museum, Dragonfly Maze or Birdland Park and Gardens.
Bourton can get very busy, so if you want to escape the crowds, head to Greystones Farm Nature Reserve on the edge of the village. Or take a walk out to one of the nearby villages, with circular walks to pretty Upper and Lower Slaughter (5.4 miles) or Wyck Rissington (4.6 miles).
How to get there: Bourton is 15.5 miles east of Cheltenham. The Pulhams 801 bus runs from Cheltenham Royal Well to Bourton and takes 45 minutes. There are several services a day from Monday to Saturday, but Sunday services only run between May and September.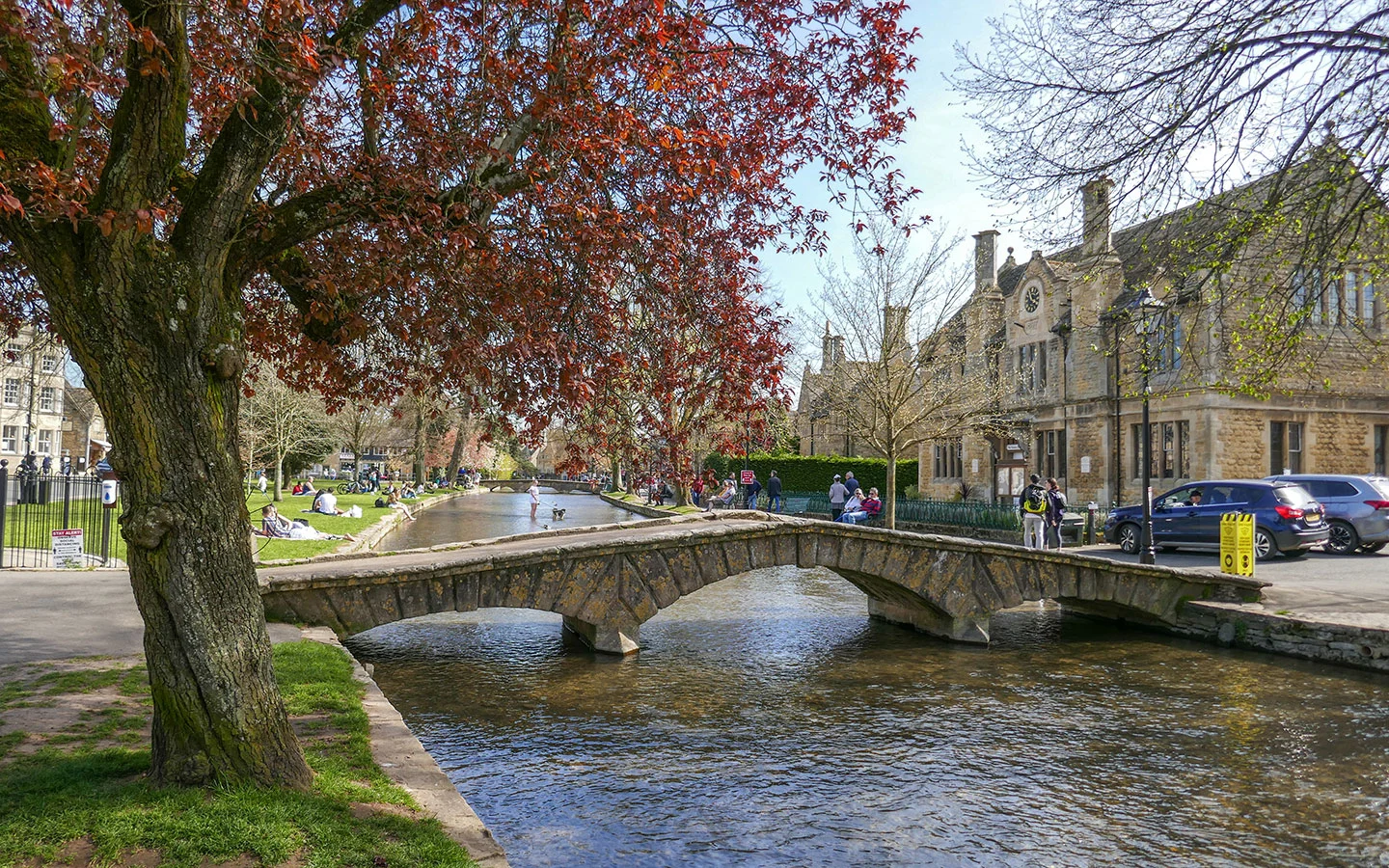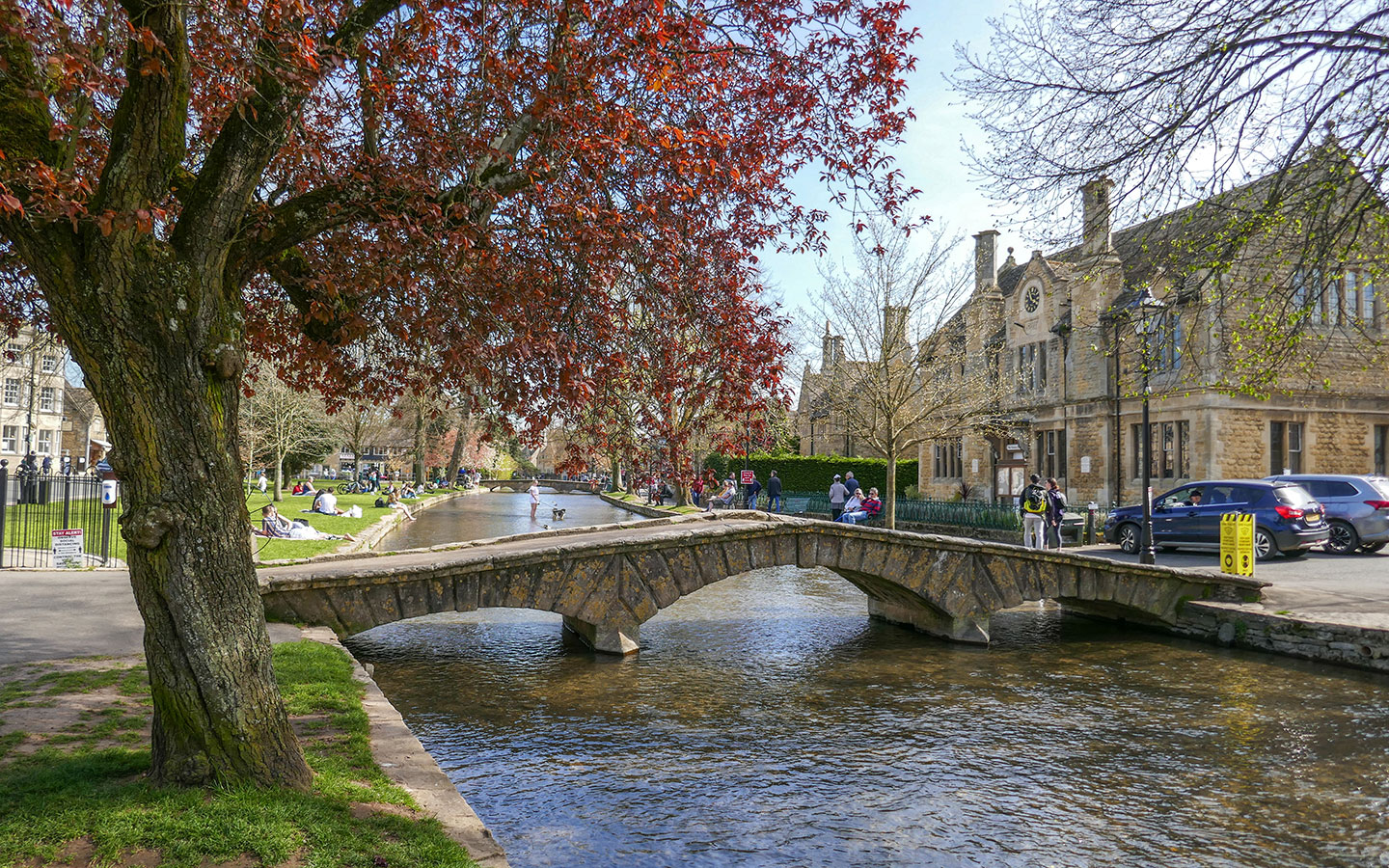 Stow-on-the-Wold
Stow-on-the-Wold is the highest town in the Cotswolds, and also owes its impressive buildings to the wool trade. The Market Square where sheep would once have been sold is now home to cafés, pubs, galleries and gift shops, though you can still see its medieval wooden stocks on the green.
Take a look around St Edward's Church – the photogenic Yew Tree Door at the north entrance is said to have inspired Tolkien when he was writing Lord of the Rings. Or have a drink in the King's Arms, which hosted Charles I in 1645. And if you want to combine two destinations into one day trip from Cheltenham, it's a lovely walk between Stow and Bourton-on-the-Water (4.2 miles).
How to get there: Stow-on-the-Wold is 19 miles east of Cheltenham. The Pulhams 801 bus from Cheltenham takes an hour to reach Stow (Sunday services only available May to September). The 801 also stops in Bourton if you want to walk one way between the two.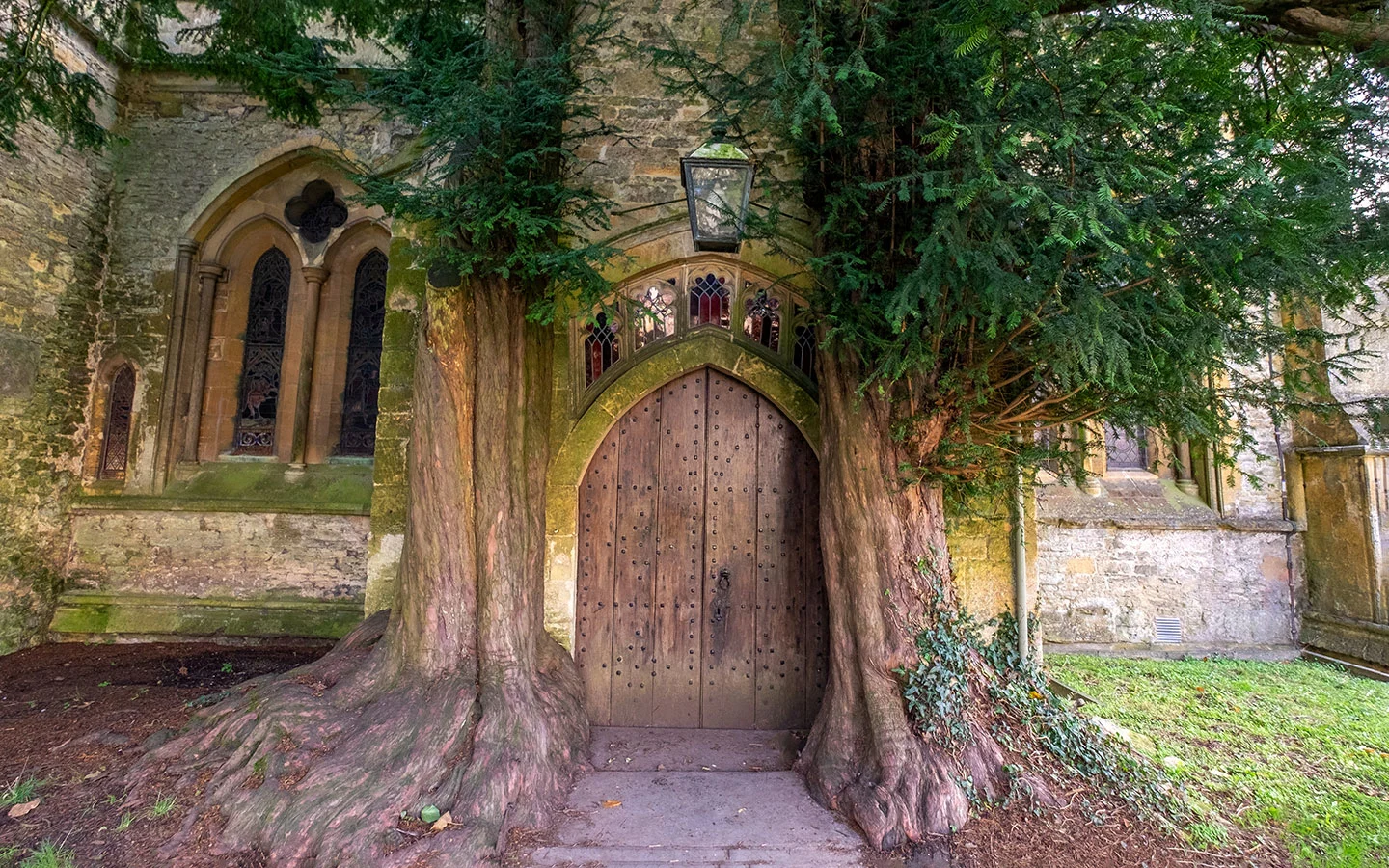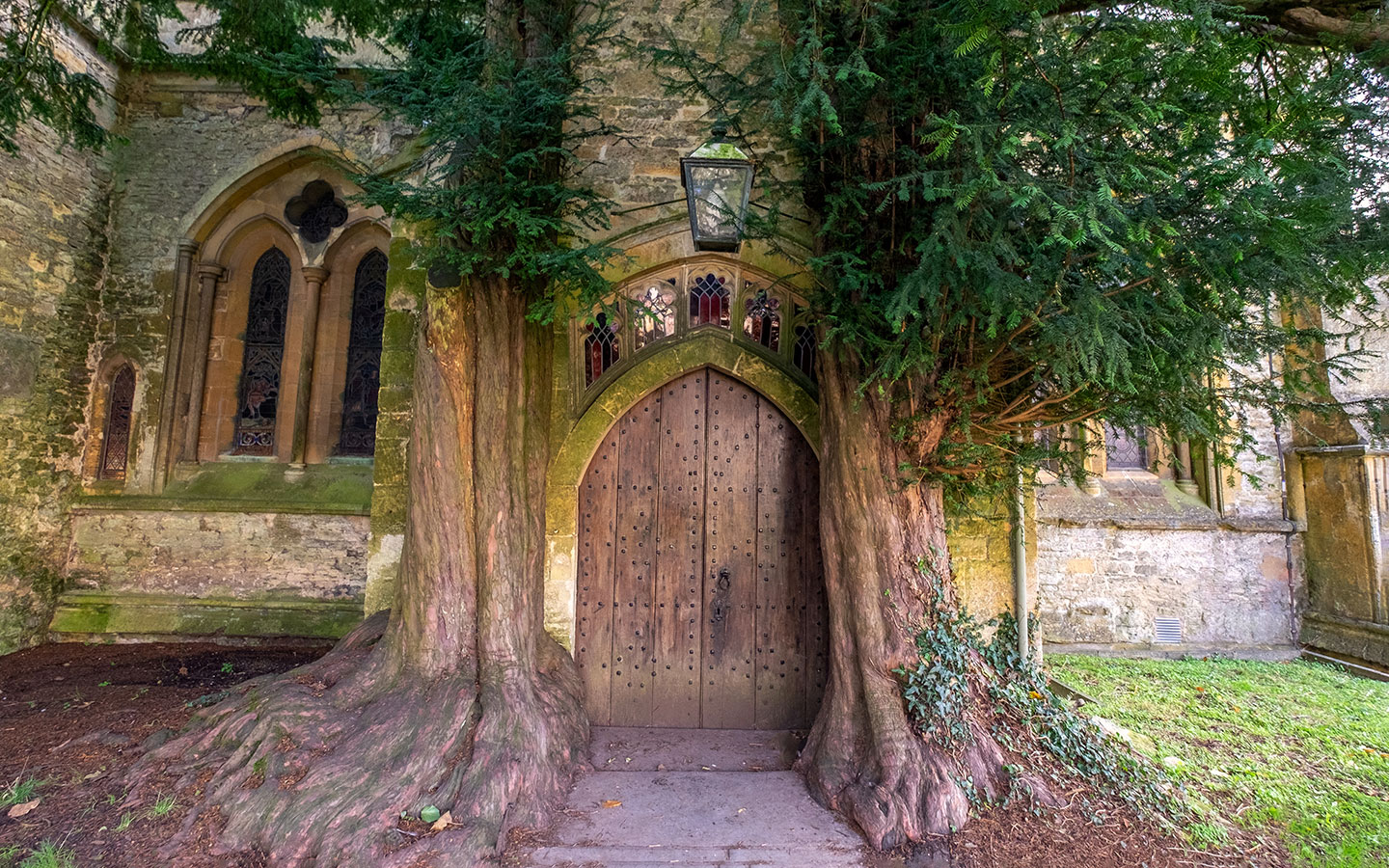 Painswick
Painswick's proximity and peaceful feel make it one of our top day trips from Cheltenham to Cotswolds. Visit St Mary's Church and try to count the neatly trimmed yew trees in the churchyard (legend says there can't be more than 99) or explore 18th-century Painswick Rococo Garden.
Painswick is also surrounded by miles of unspoilt countryside. You can climb to the top of Painswick Beacon to admire the views. Or take a 7.3-mile circular walk around the Slad Valley to the south of town, through the landscapes which inspired author Laurie Lee's Cider with Rosie.
How to get there: Painswick is 10.5 miles south of Cheltenham. The Stagecoach 66 bus runs daily from Cheltenham Promenade to Painswick and takes around 35 minutes.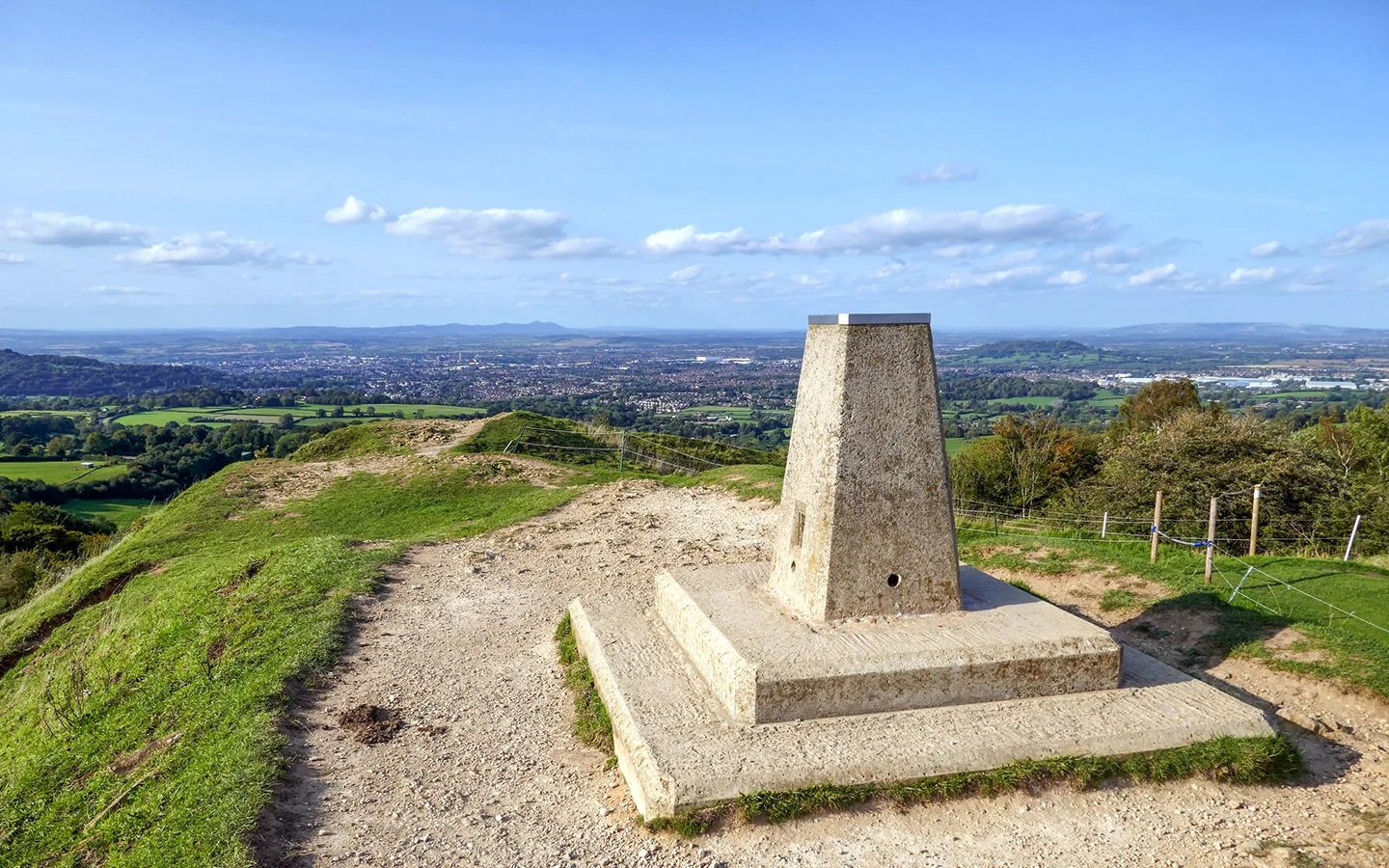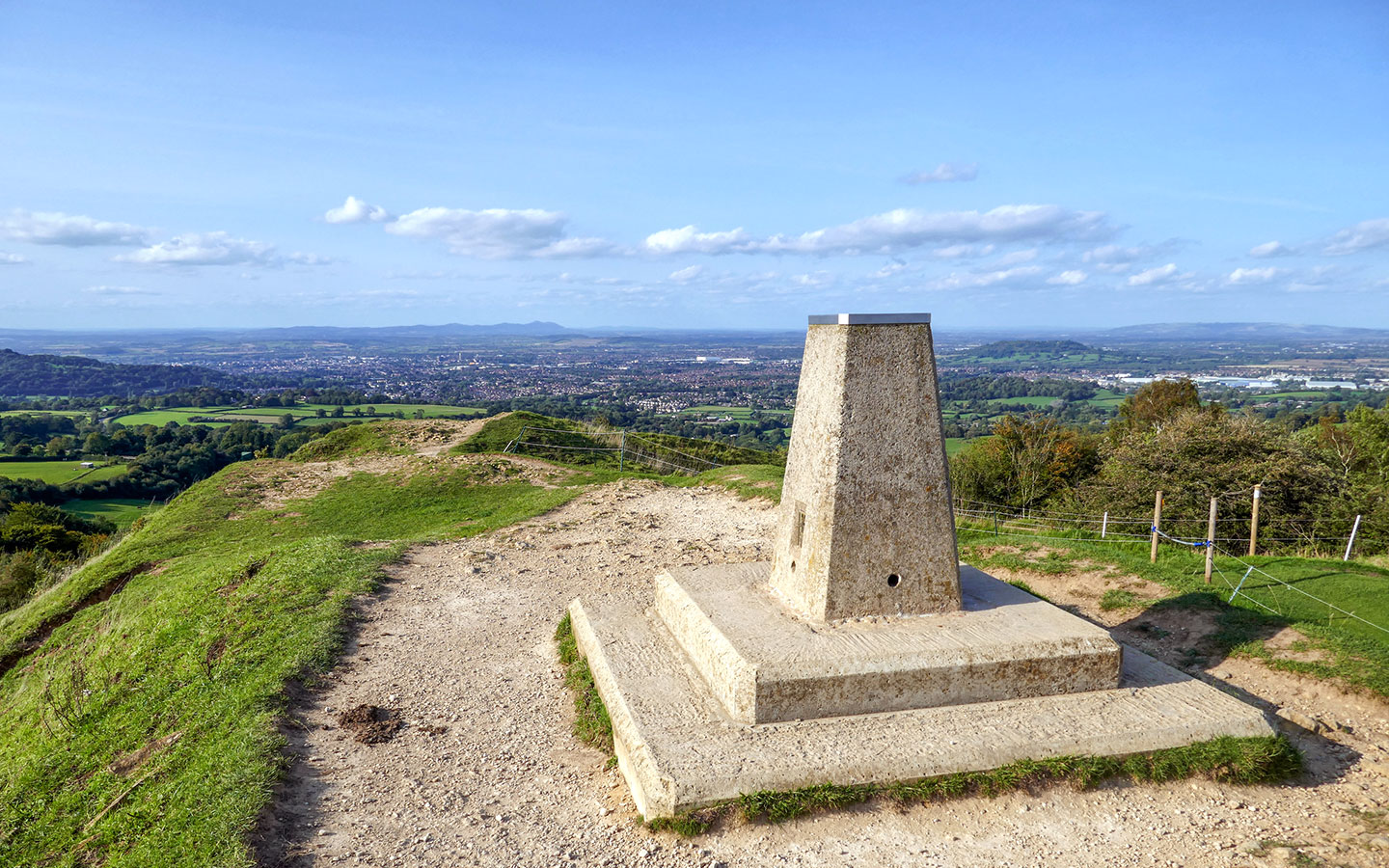 Cirencester
Known as the 'Capital of the Cotswolds', Cirencester was also called Corinium Dobunnorum by the Romans when it was England's second-largest town. You can find out more about Cirencester's Roman history at the Corinium Museum or visit the remains of its Roman Amphitheatre.
Cirencester's markets were mentioned in the Domesday Book of 1086 and there are still regular markets in the Market Place and Corn Hall. There are also local arts and crafts on sale at New Brewery Arts and plenty of shops to peruse. Or take a walk through Cirencester Park, owned by the Earls of Bathurst since the 1700s – the mansion house is also open on selected dates.
How to get there: Cirencester is 15.5 miles southeast of Cheltenham. The Stagecoach 51 bus runs from Cheltenham Promenade to The Forum in Cirencester around once an hour (or once every two hours on Sundays) and takes around 40 minutes.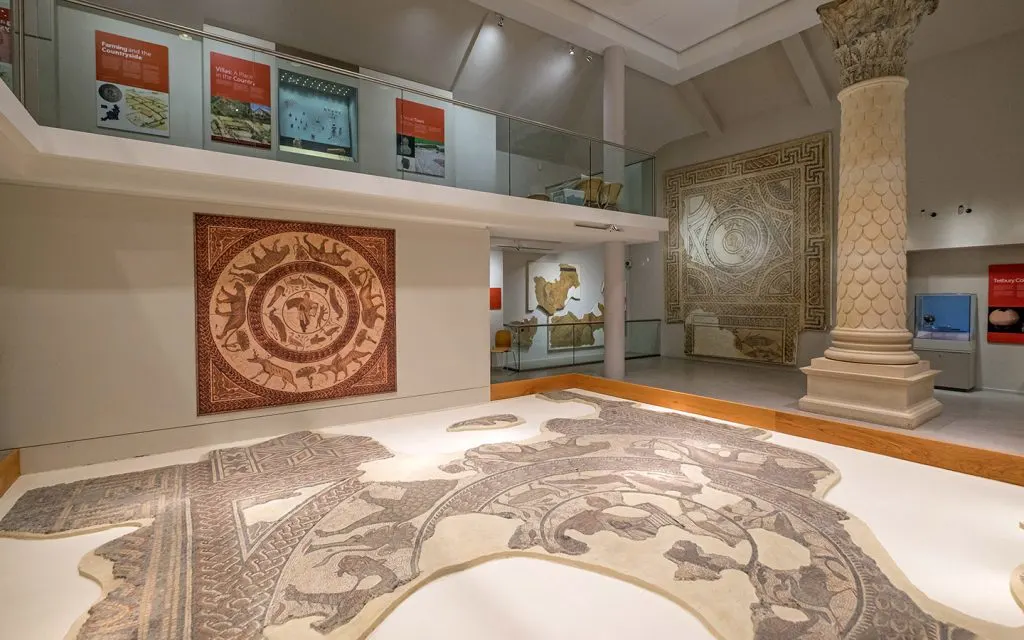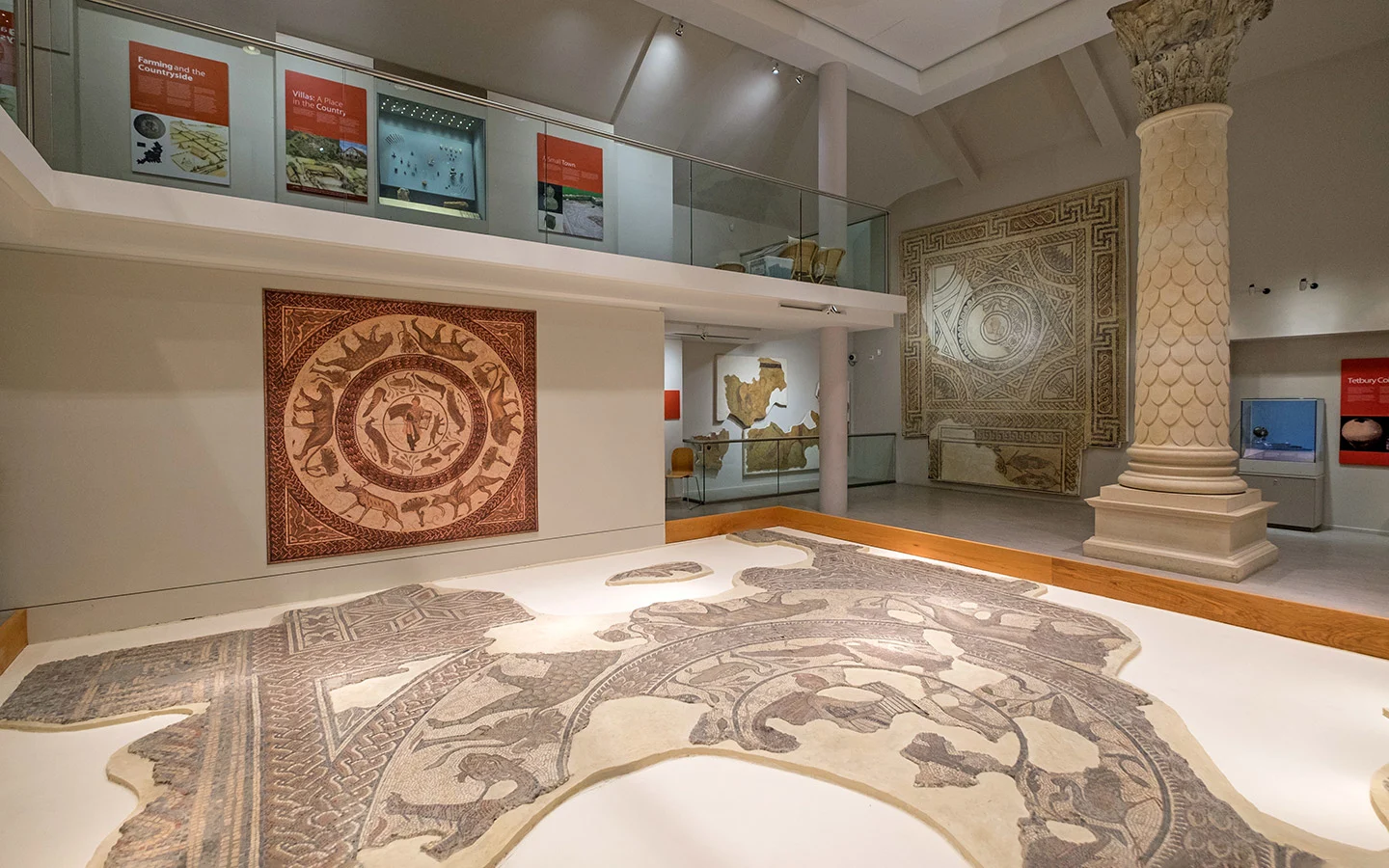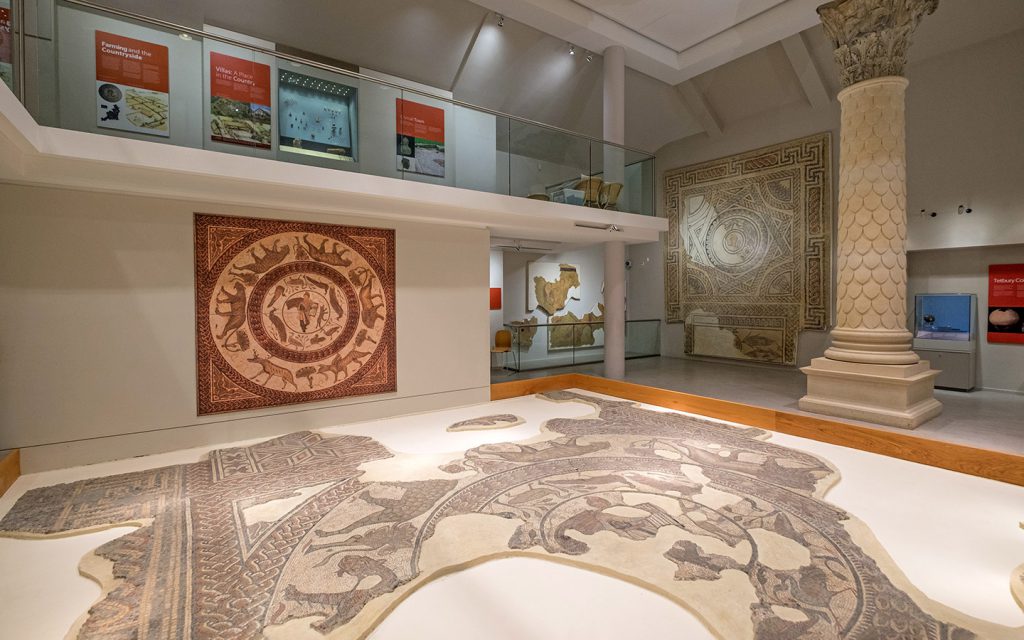 How can I get to…
Is your favourite Cotswold town or village not listed above? We've included the main destinations you can reach easily on day trips from Cheltenham to Cotswolds without a car. But if you don't mind a slower and more complex journey with changes along the way, this is how to visit:
Bibury: Stagecoach 51 bus from Cheltenham to Cirencester, then Pulhams 855 bus to Bibury. Or Stagecoach S2 from Cheltenham to Northleach, then Pulhams 855 to Bibury.
Castle Combe: Train from Cheltenham to Chippenham, then Faresaver 95 to Castle Combe.
Kingham: Train from Cheltenham with a change at Worcestershire Parkway.
The Slaughters: Pulhams 801 bus to Slaughter Pike, then a 10-minute walk to Lower Slaughter or a 30-minute walk to Upper Slaughter.
Malmesbury: Train from Cheltenham to Swindon, then Coachstyle 99 bus to Malmesbury.
Moreton-in-Marsh: Train from Cheltenham with a change at Worcestershire Parkway, or the Pulhams 801 bus all the way from Cheltenham to Moreton.
Tetbury: Train from Cheltenham to Stroud, then Stagecoach 69 bus to Tetbury.
Do double-check timetables as services and connections are limited, especially at weekends.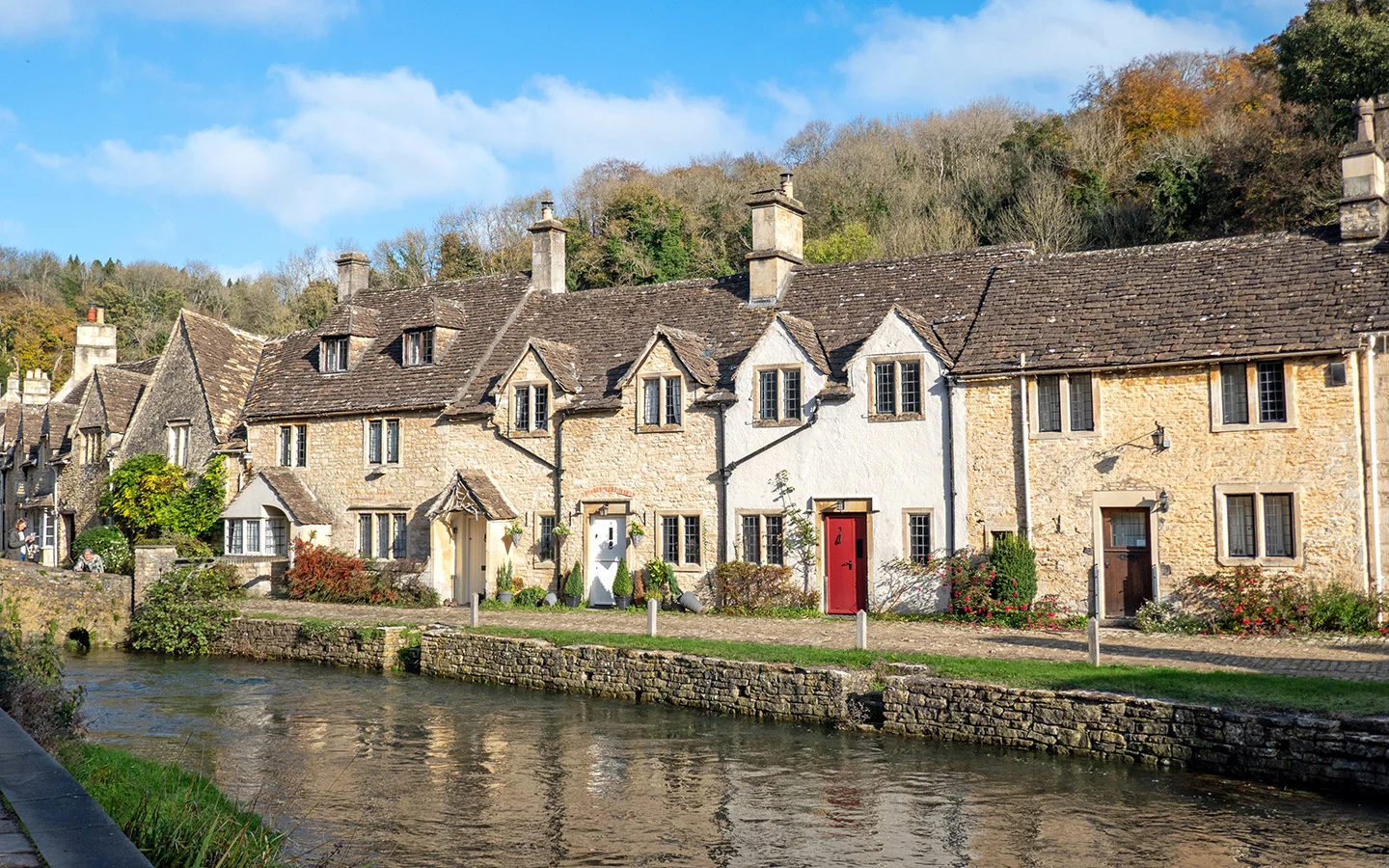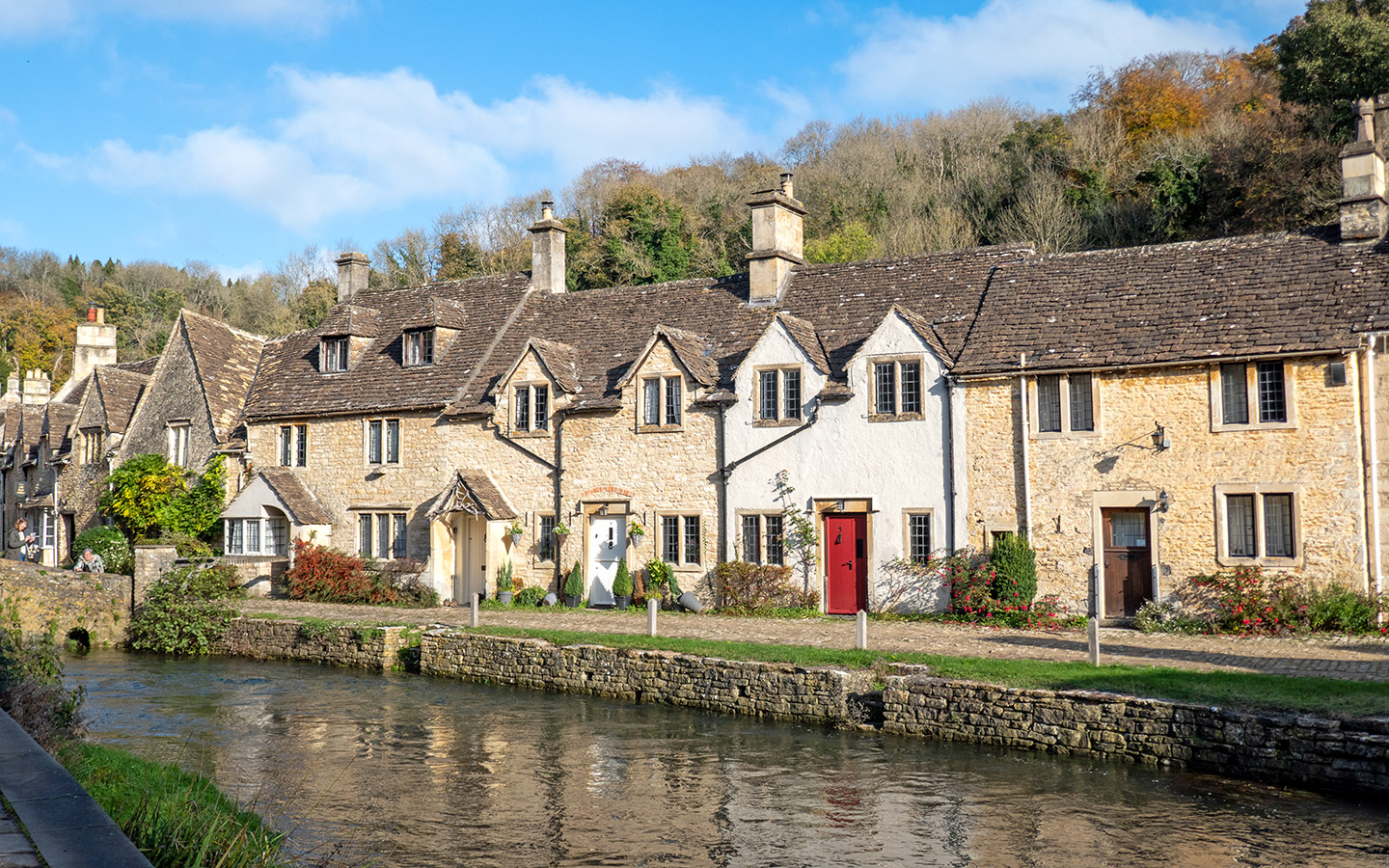 Save for later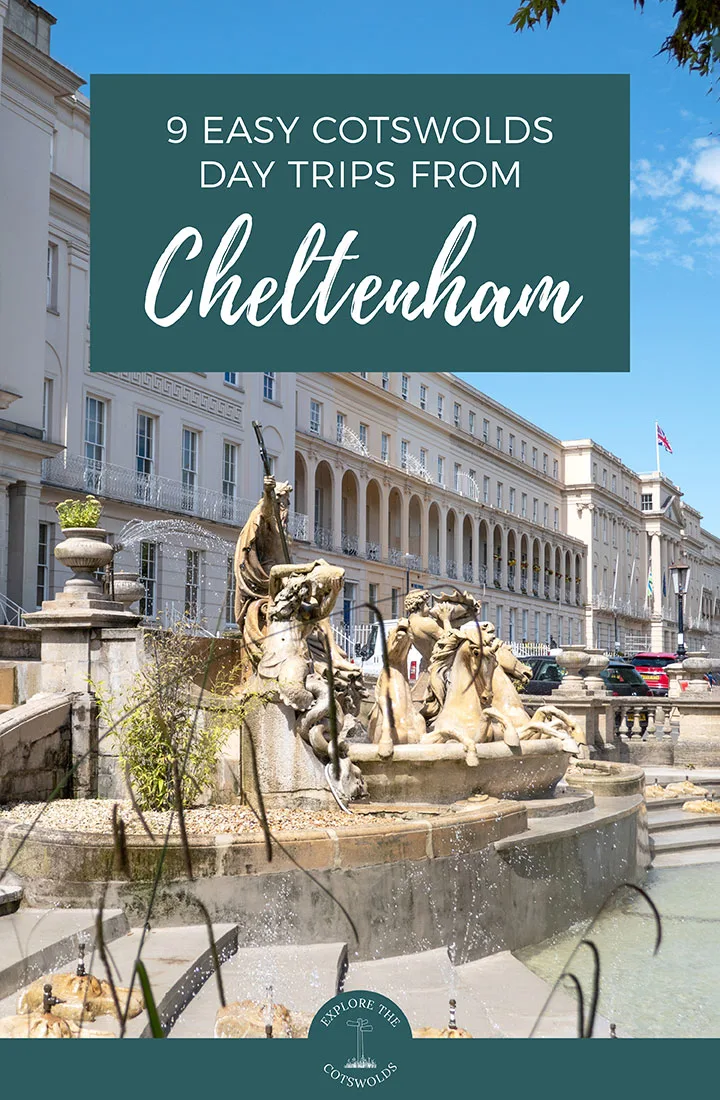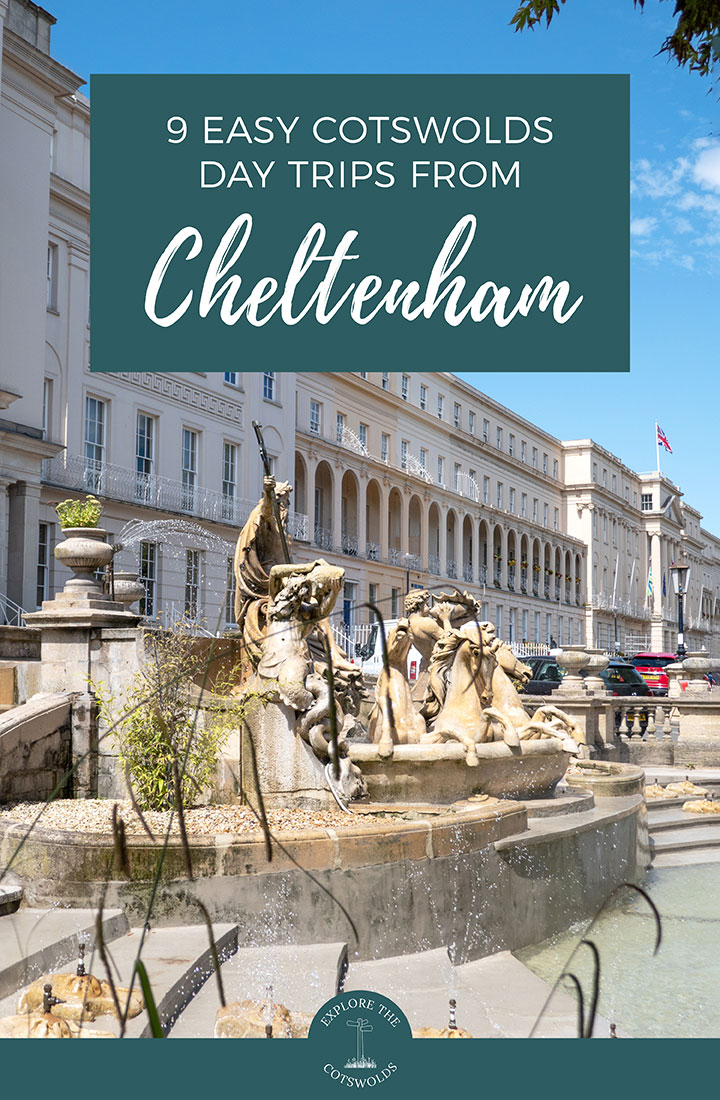 * This site contains affiliate links, where I get a small commission from purchases at no extra cost to you.