In a tranquil wooded valley in the Cotswold countryside south of Cheltenham, you'll find one of the largest and grandest Roman villas in Britain. This lavish building was home to a wealthy family in the 4th century, with underfloor heating, two heated bath houses and some of the best mosaics in the country. Now run by the National Trust, it makes a great day out. So discover more about the villa and its history with our guide to visiting Chedworth Roman Villa in the Cotswolds.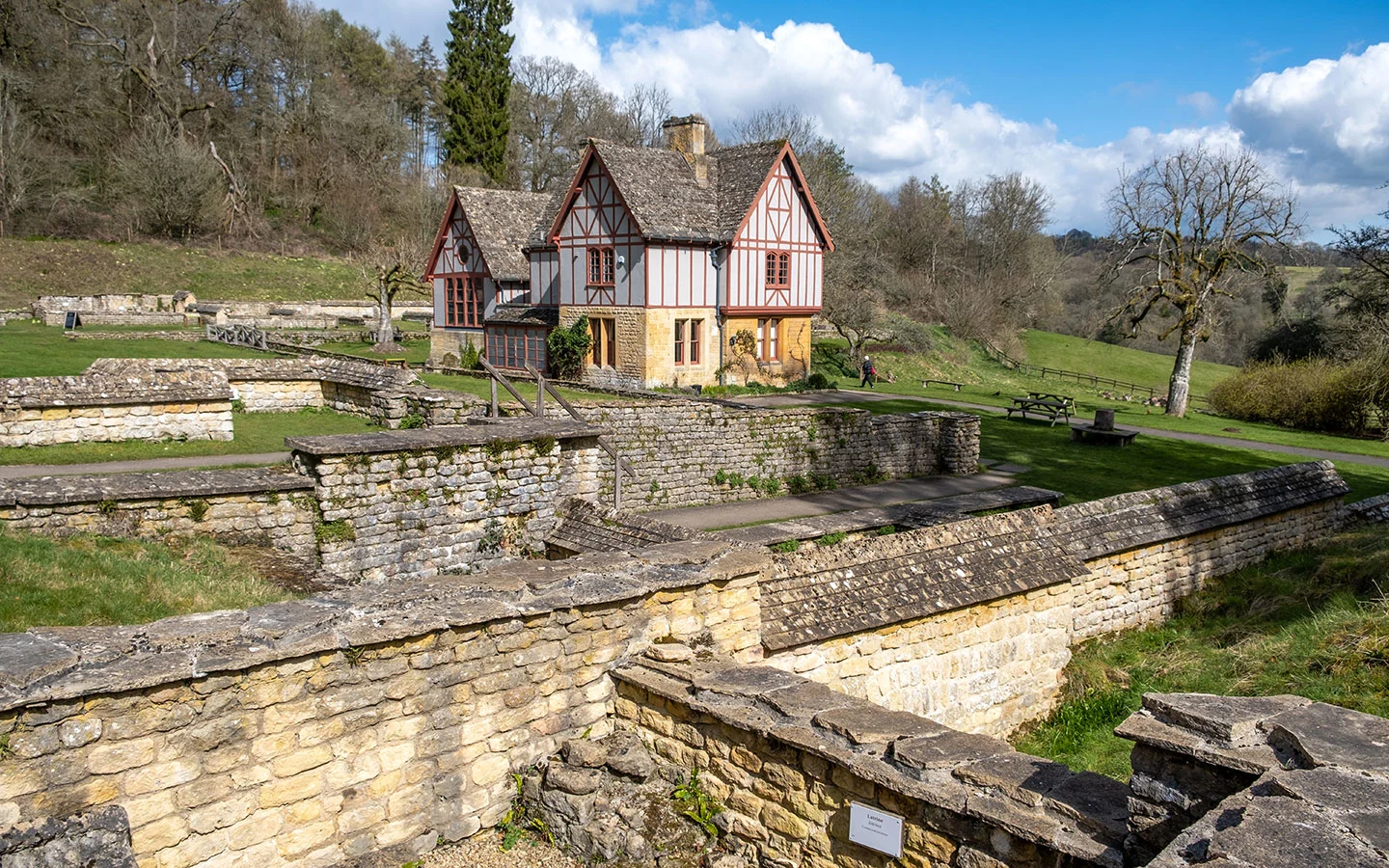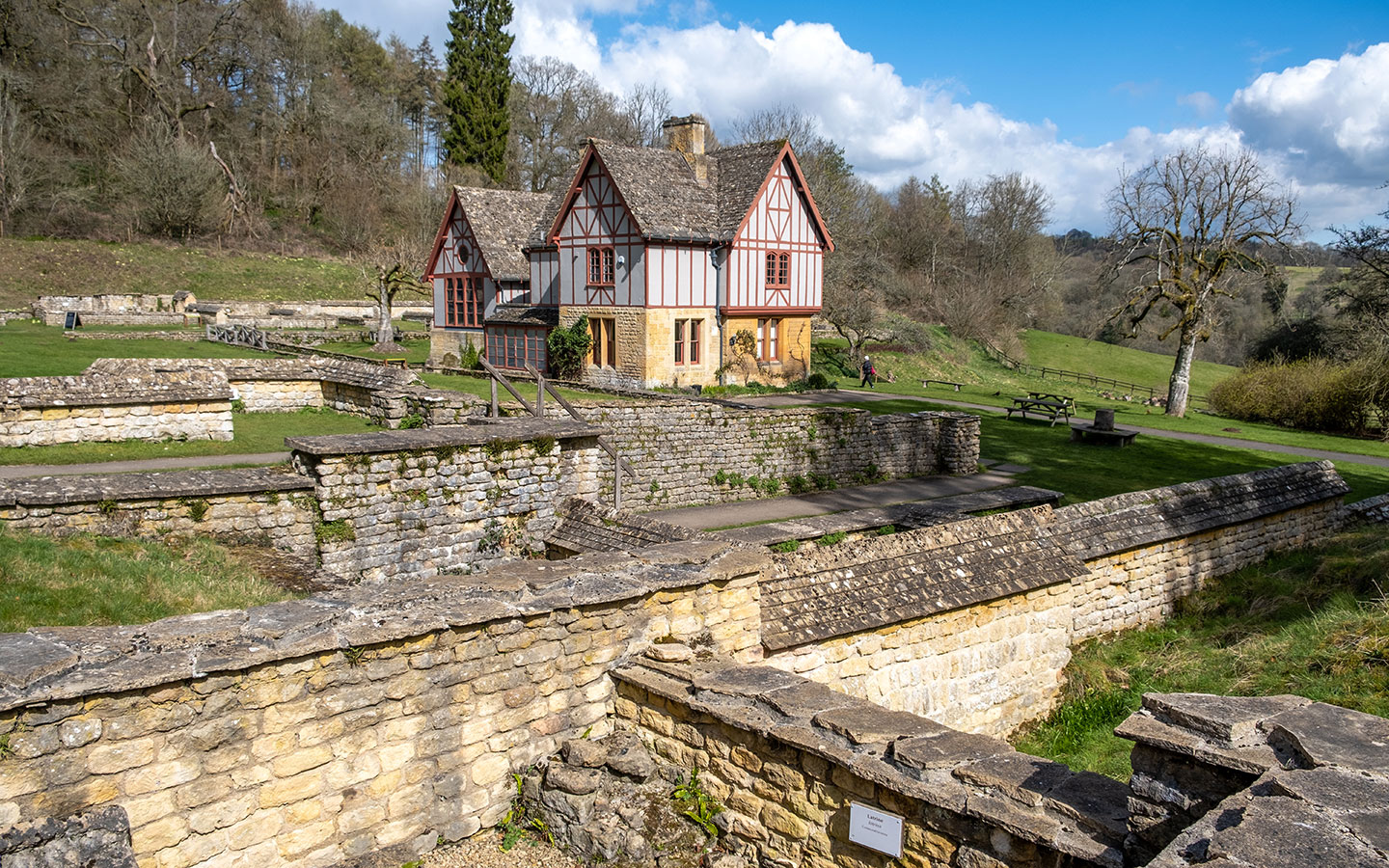 The history of Chedworth Roman Villa
The story of Chedworth Roman Villa starts around 120 AD when a simple house was built near the site of a natural spring in the Coln Valley. It originally had buildings on three sides of a central courtyard. The west and south wings were rebuilt in the 3rd century after being damaged by a fire, but it wasn't until the 4th century that Chedworth was transformed into an opulent villa.
Around that time, Cirencester (which was known as Corinium Dobunnorum) was the second largest Romano-British town in the country after London. The remains of over 50 Roman villas have been found in the Cotswold countryside, showing how important and powerful this part of the world was for the Romans – and Chedworth is one of the most impressive villas discovered.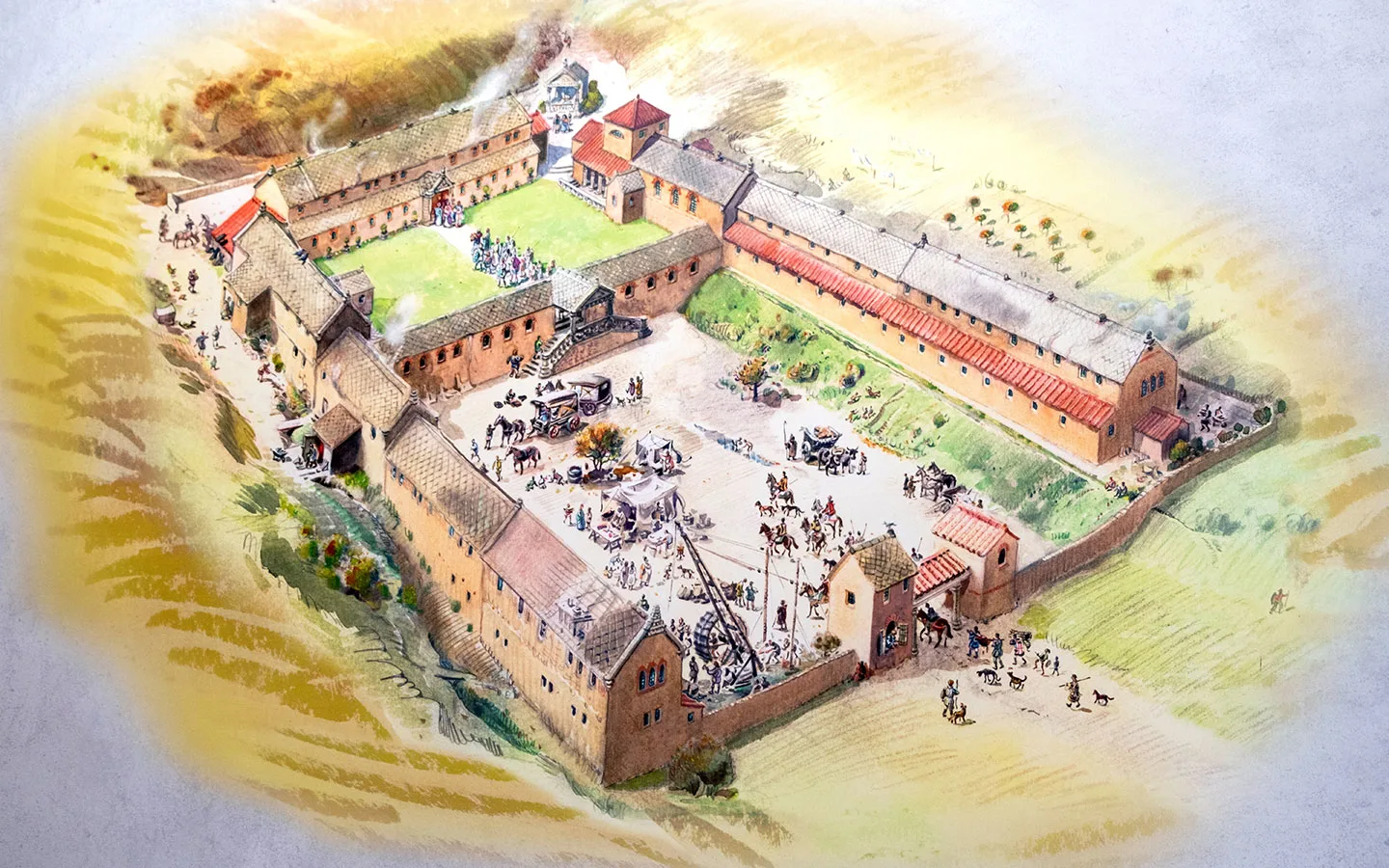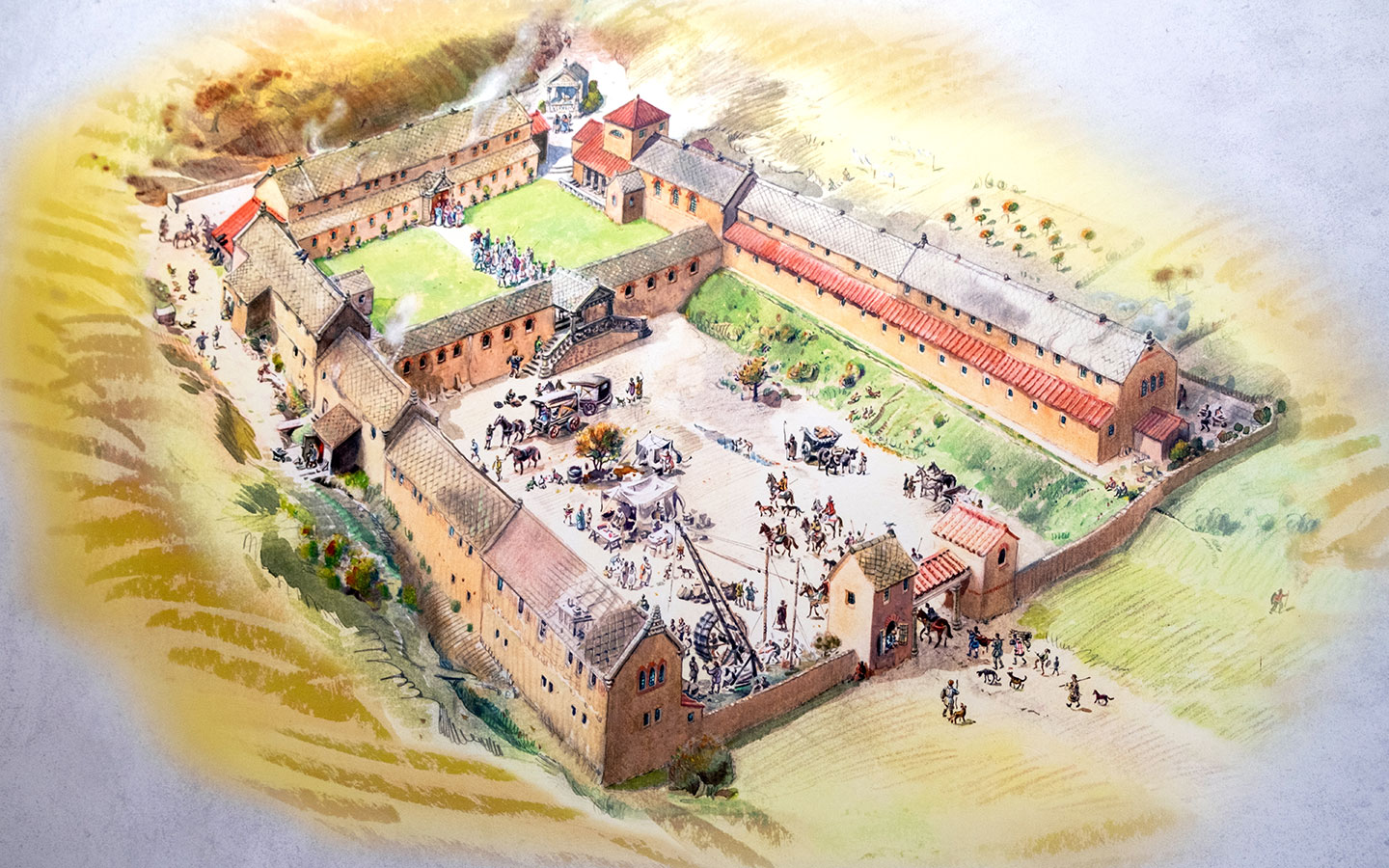 Although there has been some debate by archaeologists about whether the villa could have been a guesthouse for religious pilgrims, it's though most likely that it was the home of a wealthy and high-status family. The original simple house was transformed into a luxurious villa, with underfloor heating, two bathhouses, elaborate mosaics and even their own private toilet.
The villa was abandoned after the Romans left Britain, and left undiscovered for centuries until 1864 when a Victorian gamekeeper who was digging for a missing ferret found fragments of mosaic. The land was owned by the Earl of Eldon and he financed the initial excavations and built a museum for the finds. But only the best mosaics were left on display and the rest were reburied.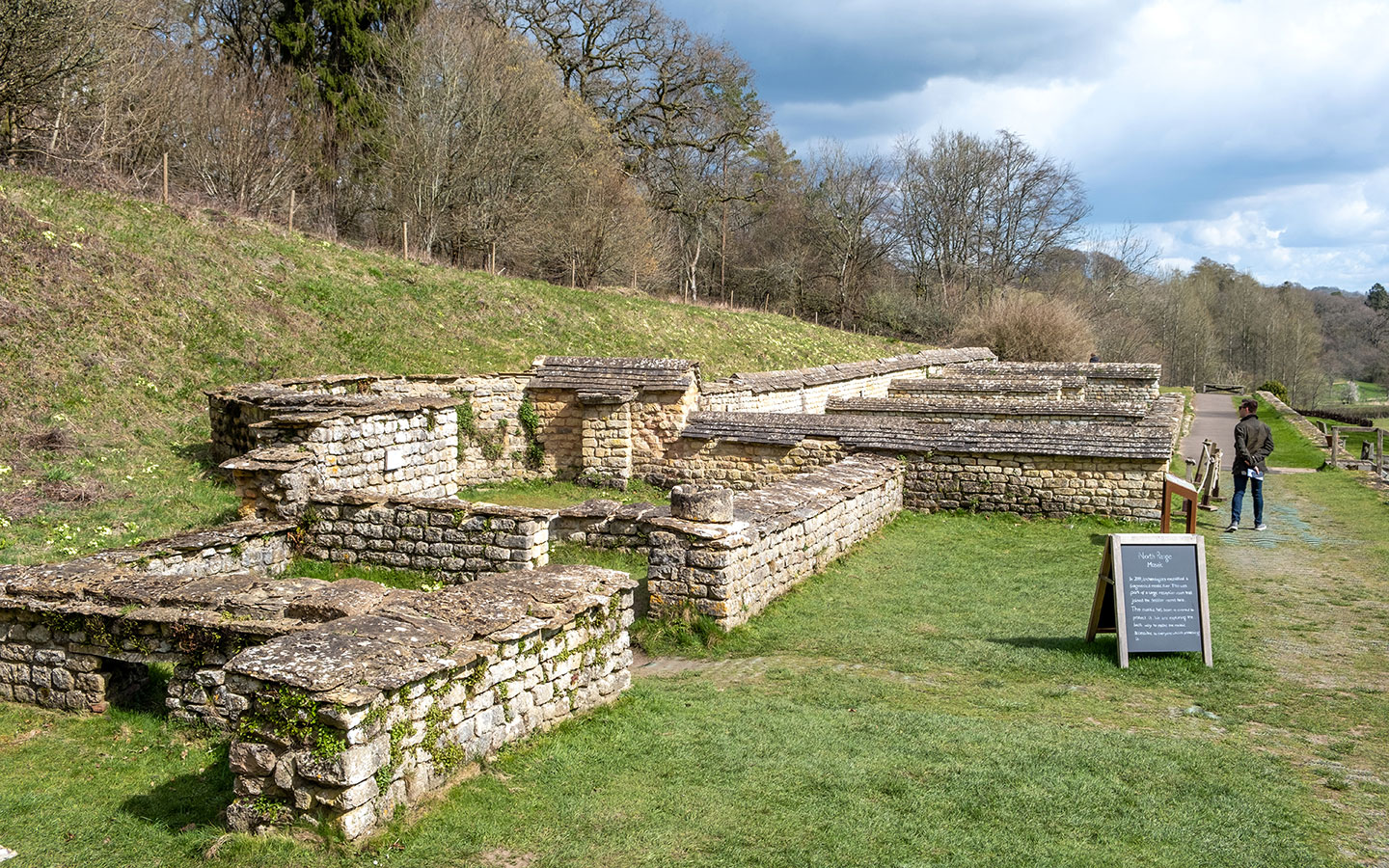 In 1924 the National Trust took over Chedworth and various excavations took place over the years. But it wasn't until 2010 when they won a Heritage Lottery Fund award that work really got going, with two archaeologists and a team of volunteers unearthing mosaics in the West Range.
More mosaics have been discovered in the North Range since then, as well as tiles, bowls and pots, coins and painted plaster which it's thought once decorated the walls.
One of the most interesting finds was a mosaic carbon that has been dated to the 5th century – after the Romans had left and Britain was plunged into the Dark Ages. It suggests that people still lived lavish Roman-style lifestyles in Britain for at least 50 years later than previously thought. But there's still more to excavate so Chedworth may have more secrets to be revealed.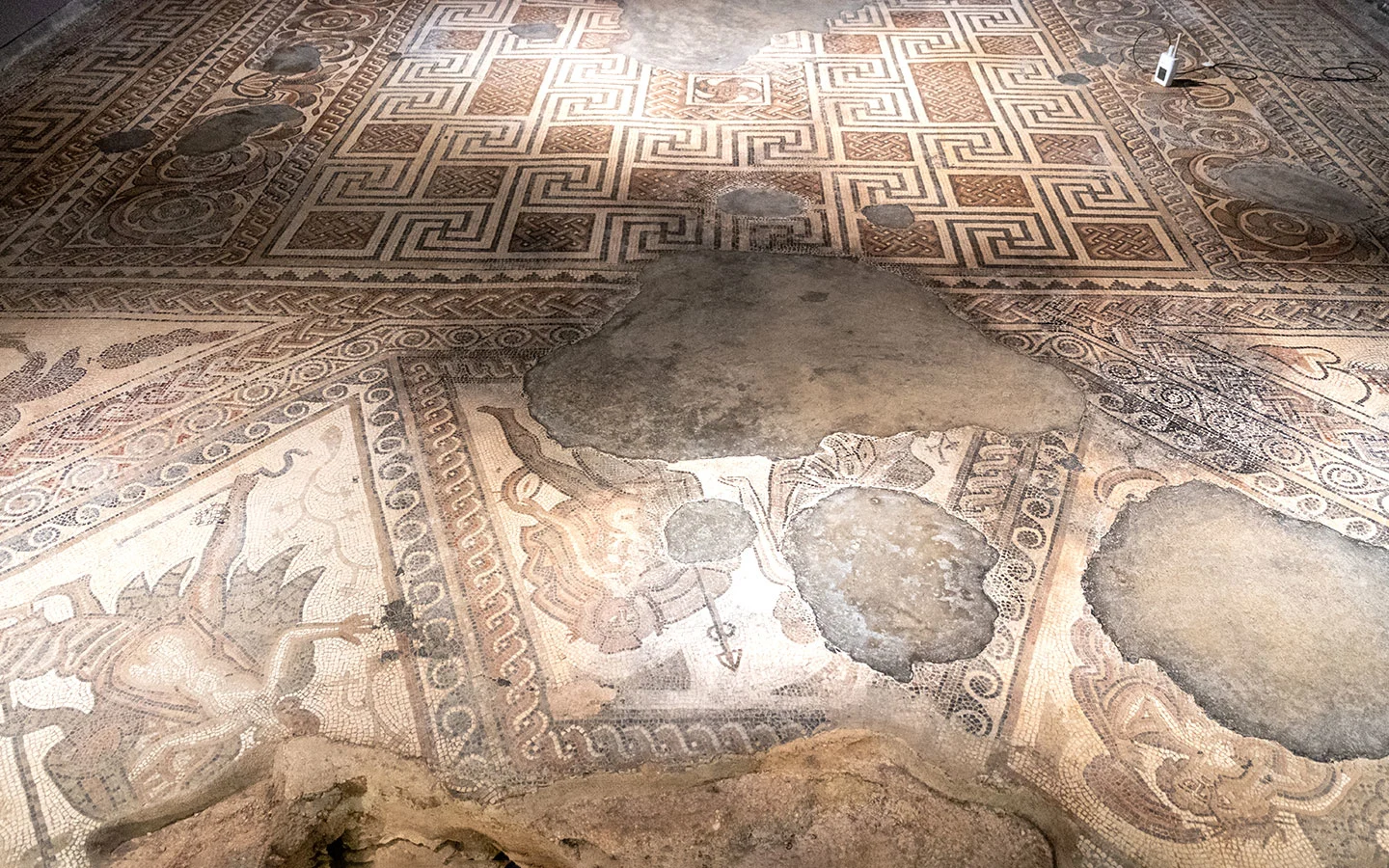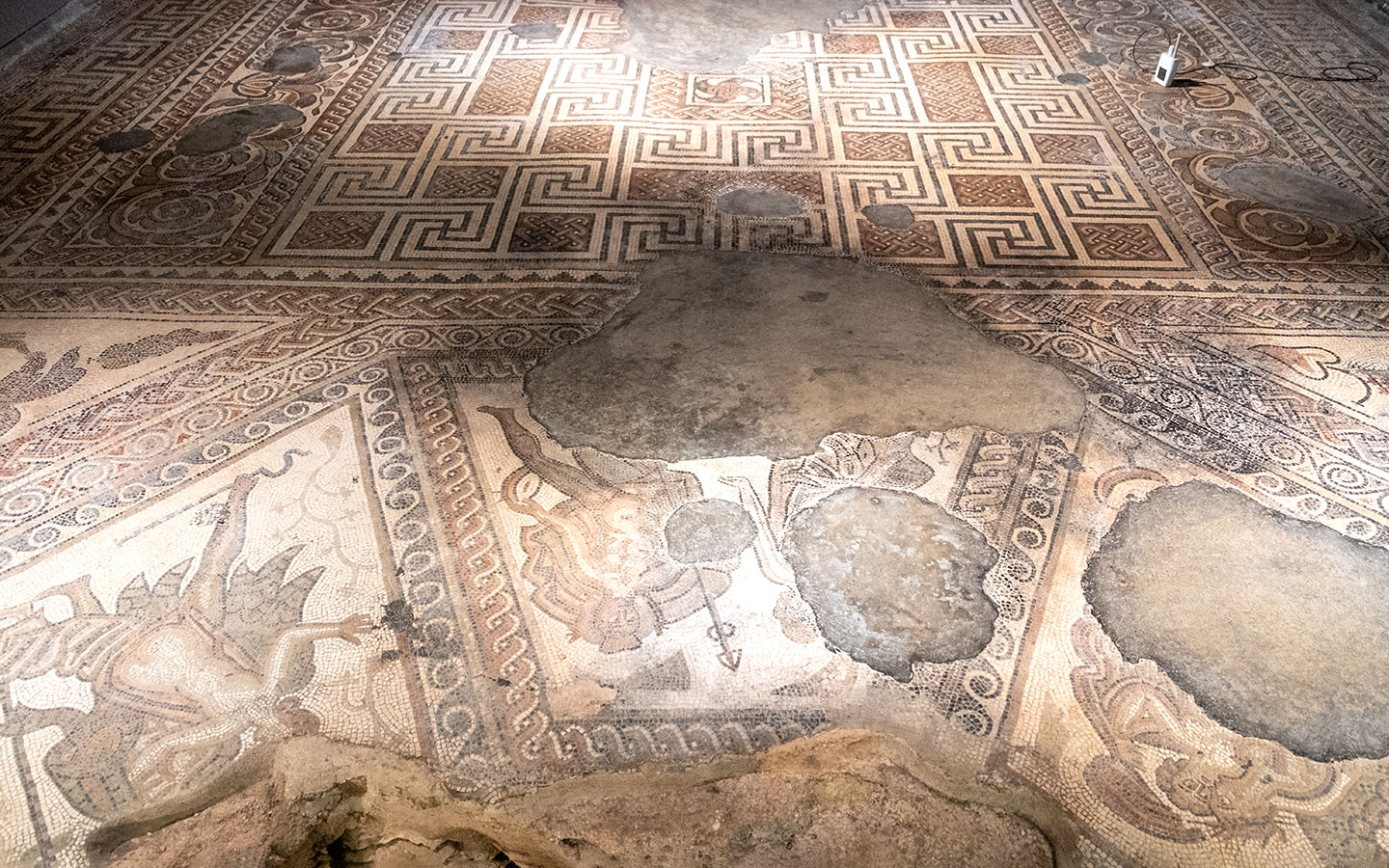 Visiting Chedworth Roman Villa
Chedworth Roman Villa is made up of three sections around a courtyard, which you're free to wander through. The West Range, covered by a wooden shelter to protect it from the elements, is where you'll find the villa's dining room, living room, bathhouses and mosaics.
The mosaics at Chedworth are regarded as some of the most impressive in-situ Roman mosaics in the country. Elevated walkways run through the building above the mosaics, so you can get up close without damaging them, and look down from above to absorb all the details.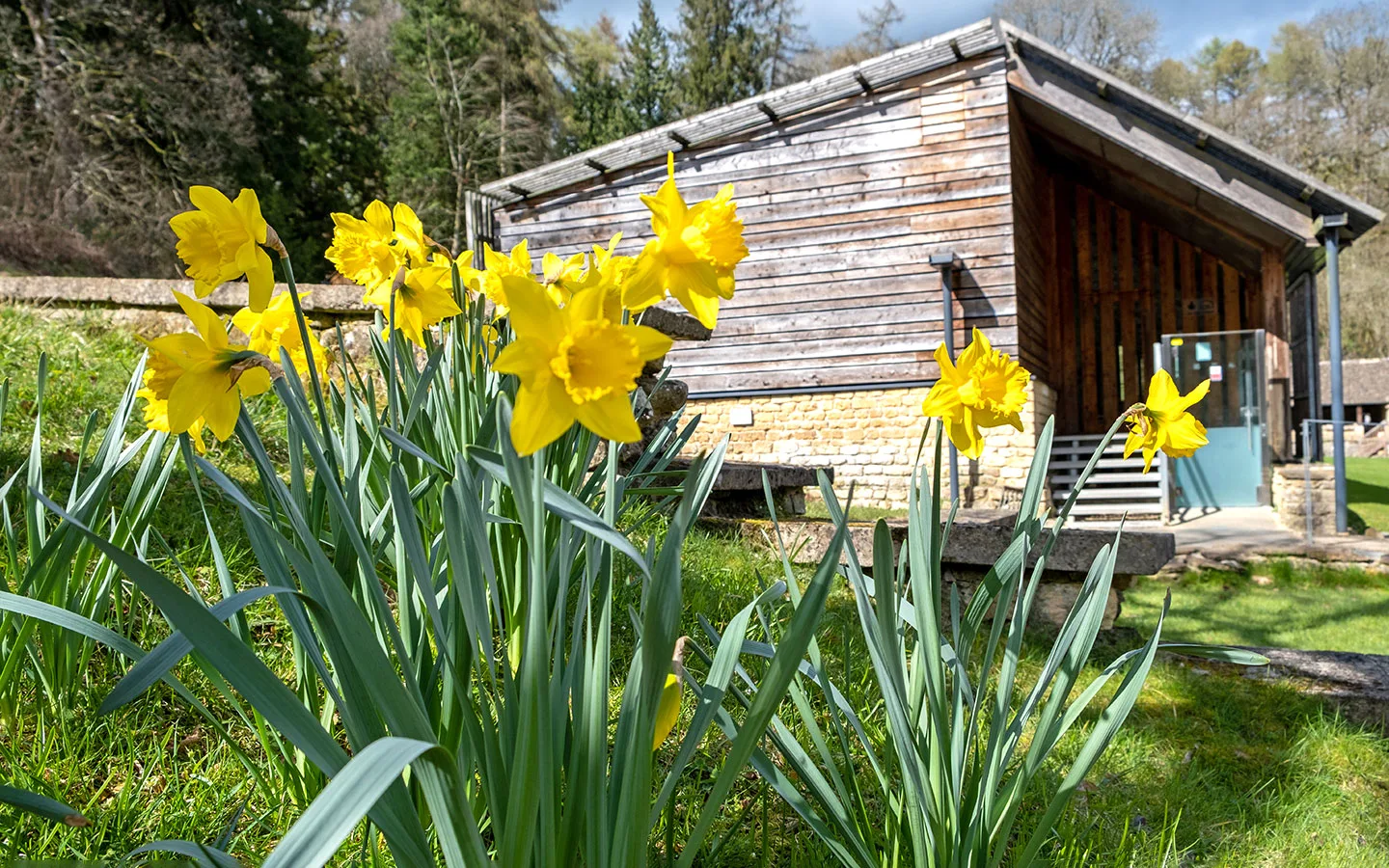 Some of the best mosaics are in the triclinium (an ante-room off the dining room). There were originally four panels depicting the seasons but only three survive. You can see winter holding a dead hare and spring dancing with a bird in her hand, as well as geometric patterns, birds and flowers. It's incredibly well preserved and hard to imagine that it dates back over 1500 years.
The West Range also housed the baths which were used by guests, with both wet and dry bathhouses. You can also see the remains of the hypocaust – a system of central heating that produces and circulates hot air below the floor – which kept the water warm.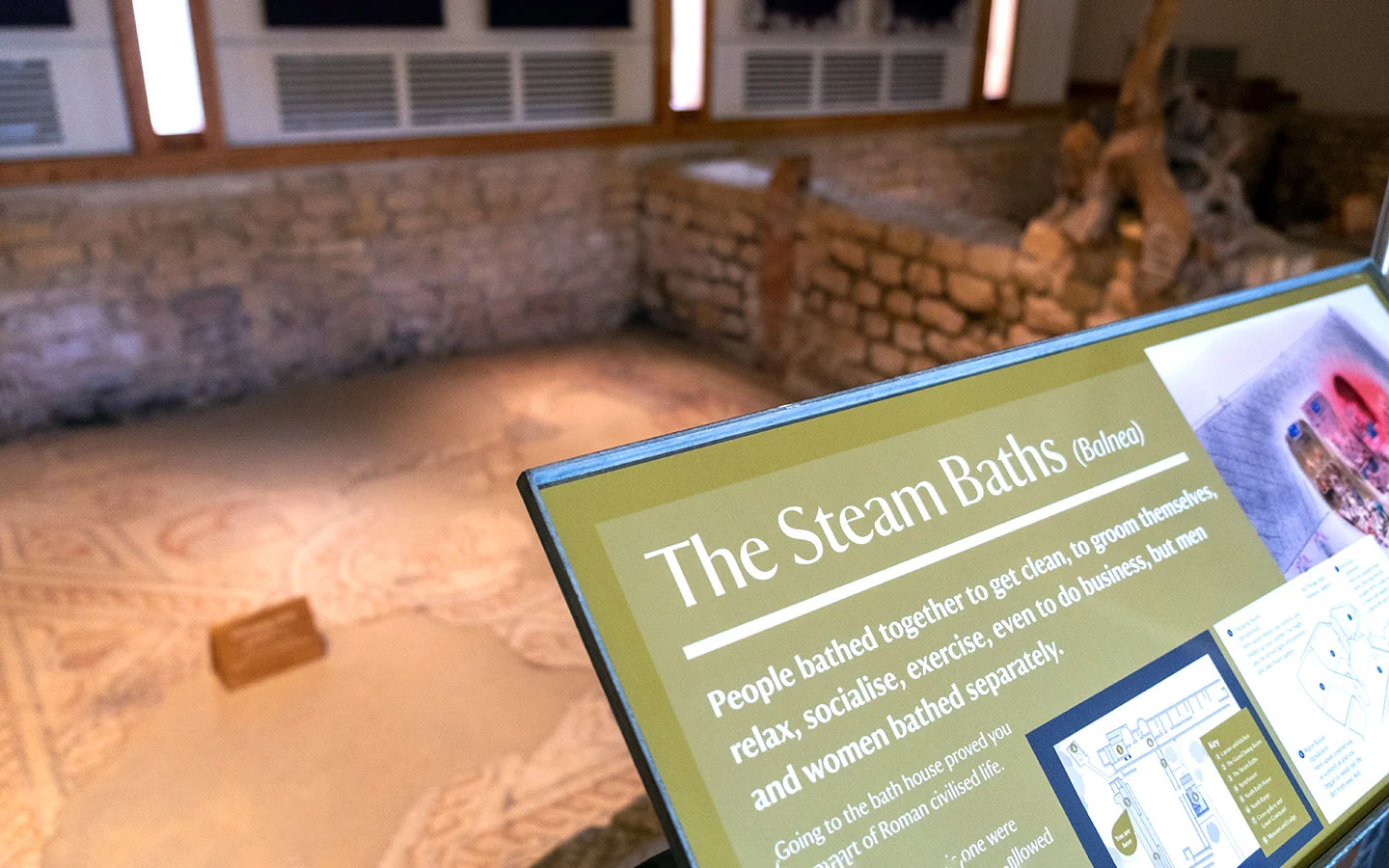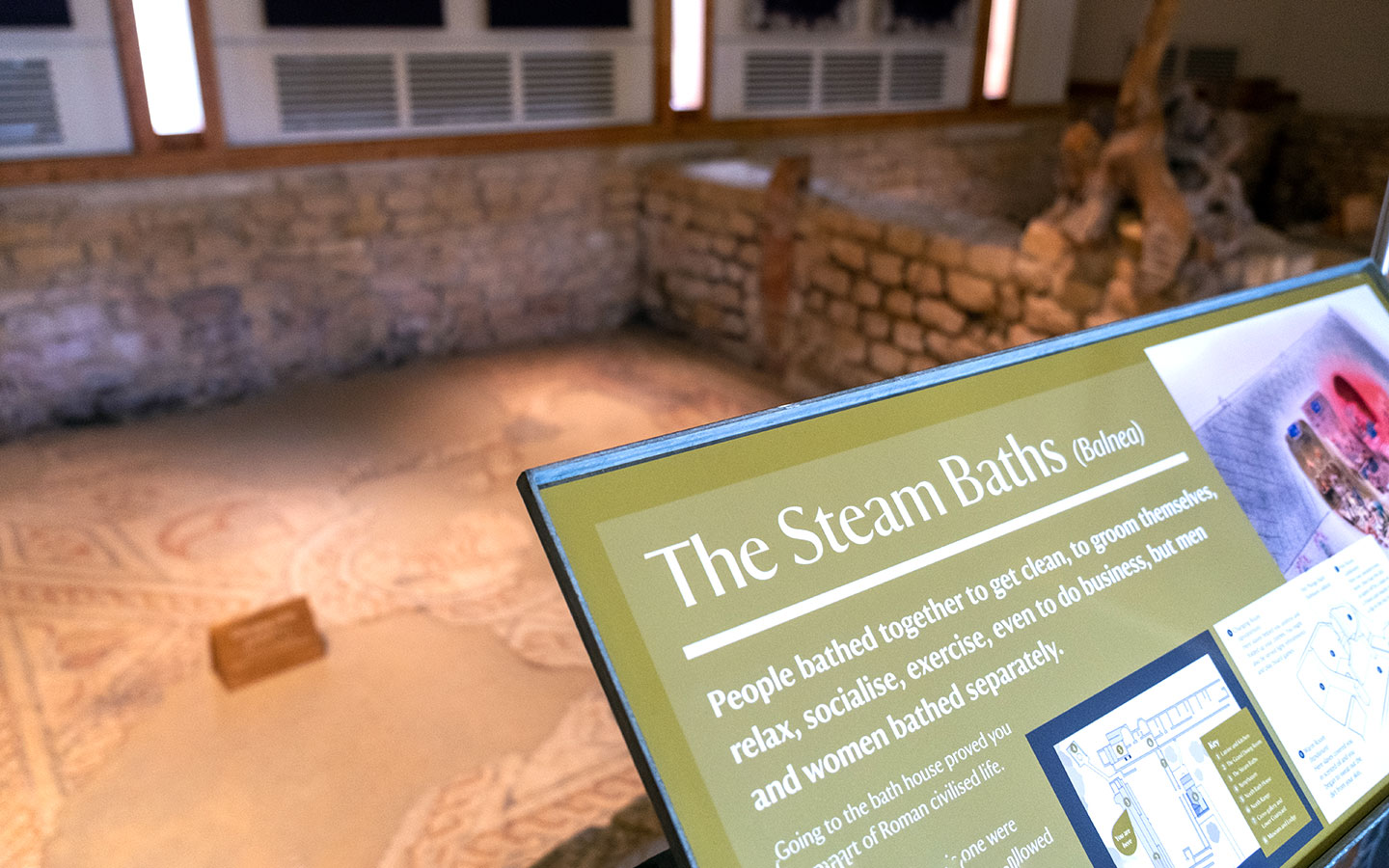 Outside you can explore the ruins of the North Range. Work is still going on at Chedworth so you can often see archaeologists in action here. There's over a mile of Roman walls, columns and the villa's private toilet. This had running water and was the height of luxury, though it did still involve communal seating and you had to bring your own sponge on a stick for wiping!
Don't miss the Nymphaeum, a circular pool which is fed by a natural spring, and was a shrine to the water goddess.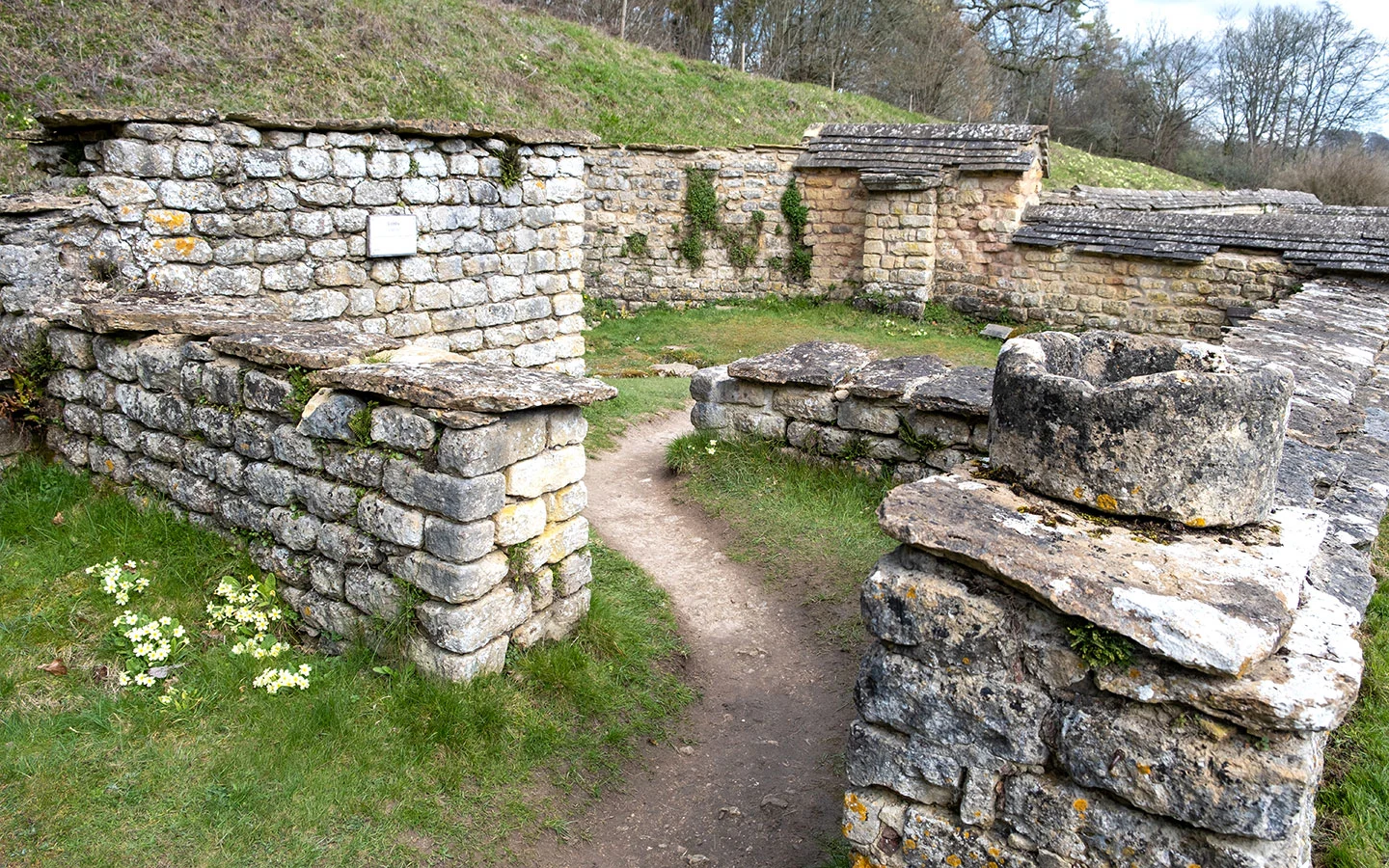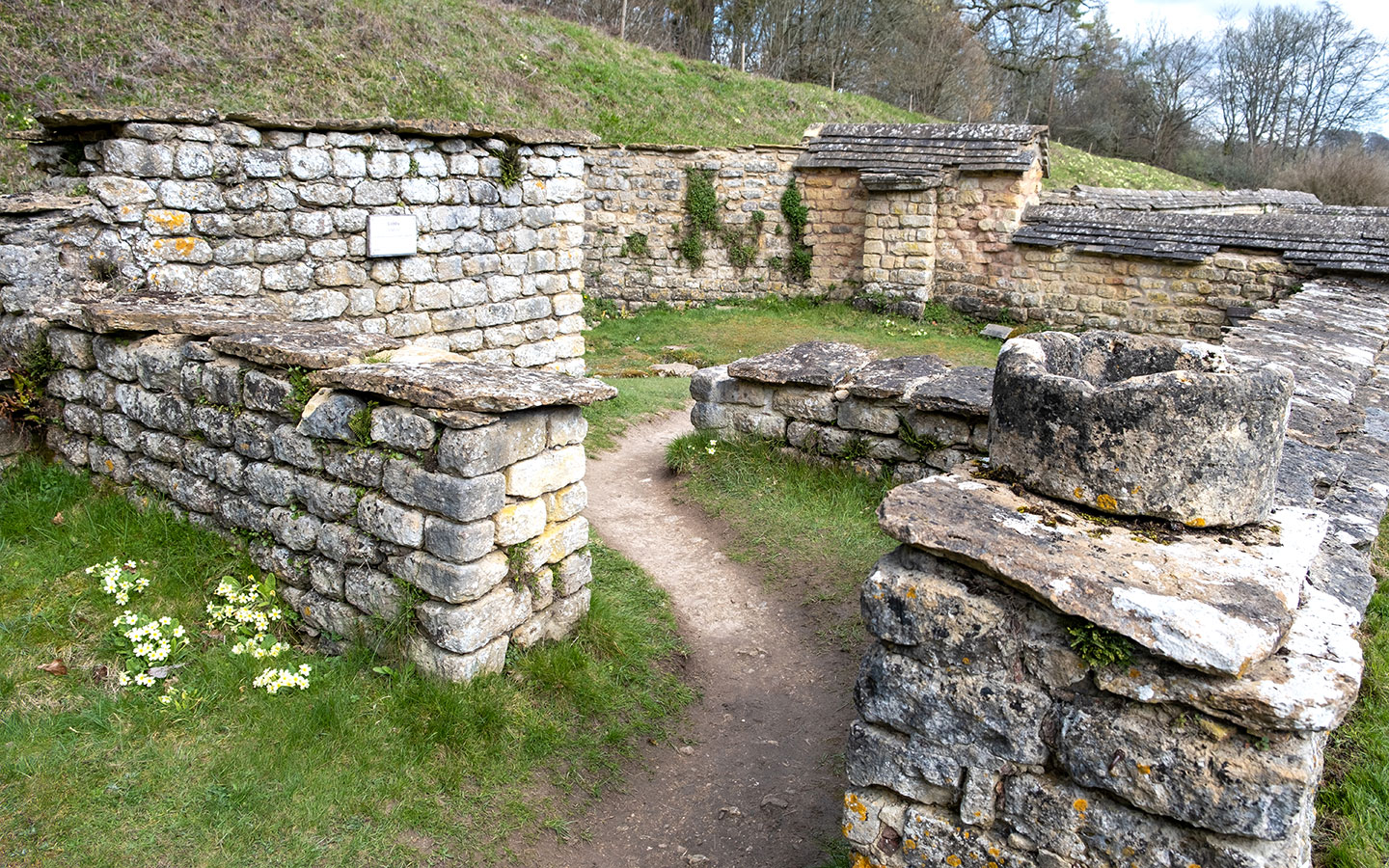 At the centre of the site is a mock-Tudor building, which was built by the Victorians and used as a museum. On display are finds discovered during excavation, including jewellery, pottery and tools. There's also a rare fragment of blue-green glass from an 1800-year-old fish-shaped bottle made in Ukraine, giving an idea how rich and influential the villa owners would have been.
Expect to spend around an hour exploring the villa ruins and museum. In the visitor centre there's a shop and a café. There's also a big grassy picnic area – though keep an eye out for any Roman snails. They are a protected species orginally brought here by the Romans and are now very rare.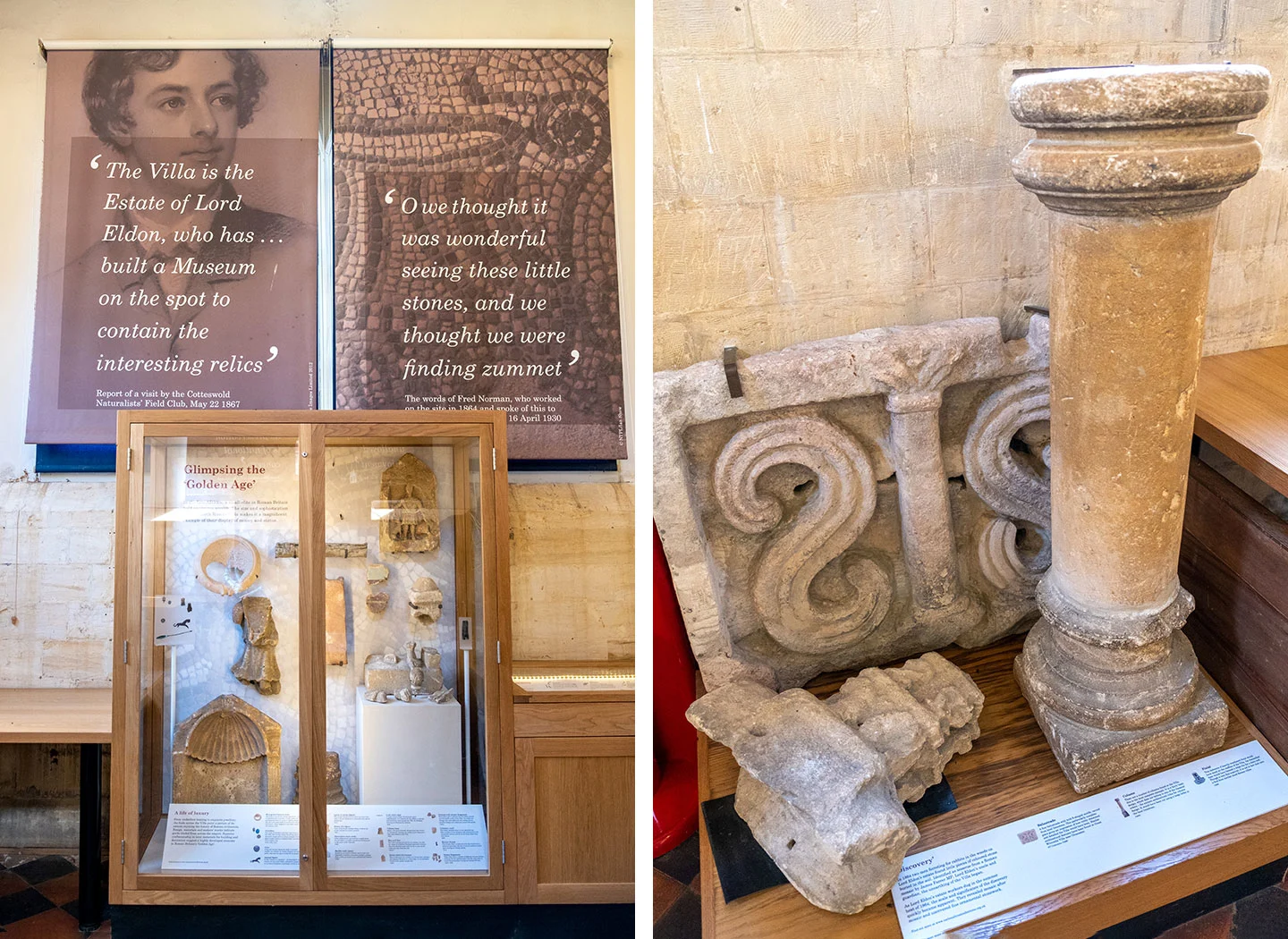 What else to see near Chedworth Roman Villa
Despite the name, Chedworth Roman Villa isn't actually in Chedworth but four miles away by road. Chedworth is a peaceful, small Cotswold village which stretches out along the Coln river valley. You can visit St Andrew's Church, parts of which date back to the 12th century.
You can also walk from Chedworth village to the Roman villa, which is just over a mile each way. Or the villa is along the route of our 11-mile Chedworth to Withington circular walk as well as being located along the Monarch's Way and Macmillan Way long-distance walking routes.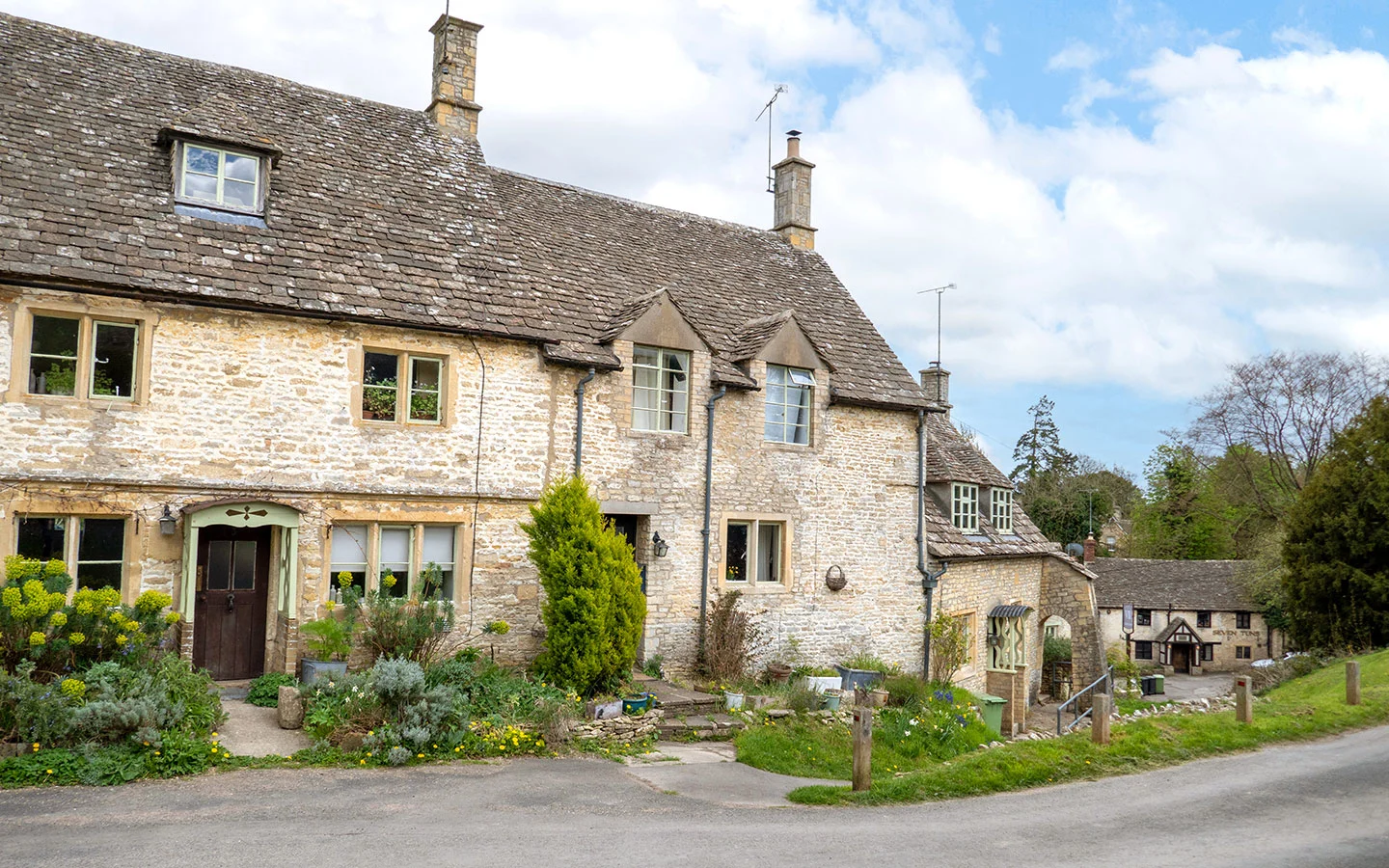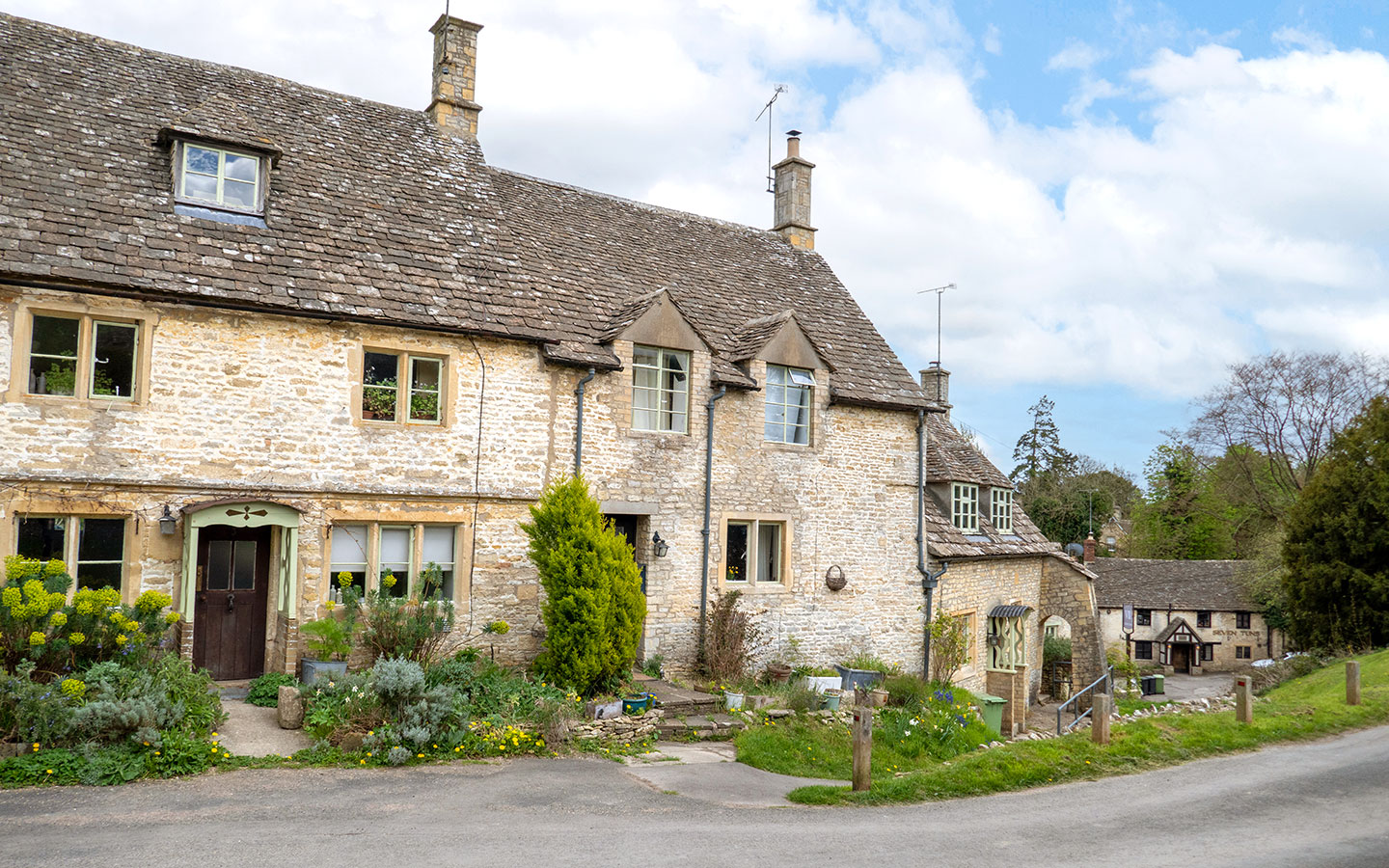 Other things to do within easy reach of Chedworth Roman Villa include the romantic secret gardens at Cerney House in North Cerney (8 miles away), National Trust site Lodge Park and Sherborne Park Estate with its rare 17th-century deer coursing grandstand (9 miles) and the village of Bibury with its trout farm and picturesque Arlington Row cottages (9 miles).
And if you want to find out more about the Romans in the Cotswolds, the Corinium Museum in Cirencester has a collection of Roman antiquities unearthed from Corinium Dobunnorum.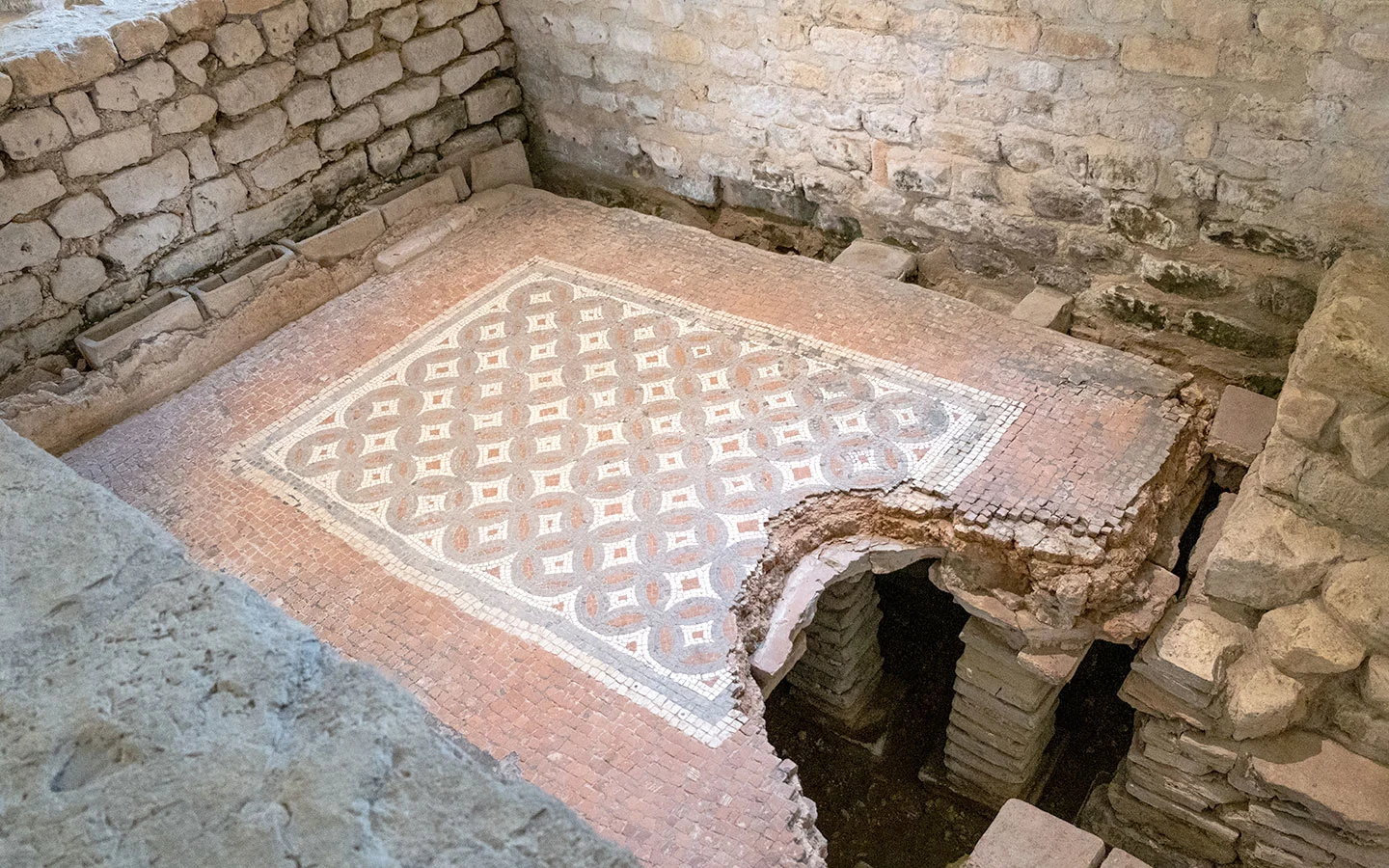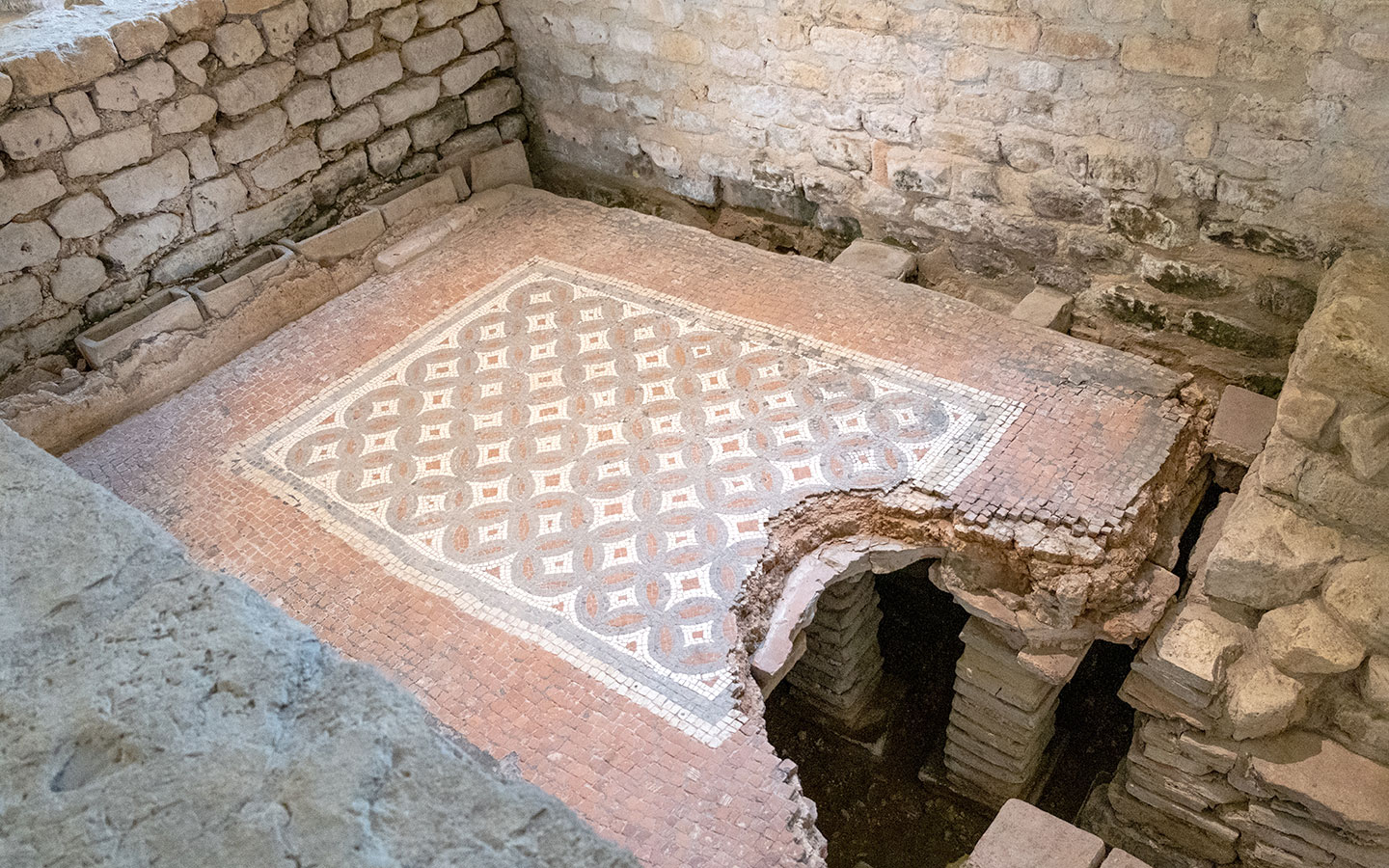 Where to eat and drink near Chedworth Roman Villa
The café at Chedworth Roman Villa sells sandwiches, cakes, snacks, hot and cold drinks and ice creams. If you want something more substantial, the nearest pub is the Seven Tuns in Chedworth, which is dog-friendly, with a patio, bar and barn restaurant serving top-class pub food.
Also nearby is the Mill Inn in Withington (2.5 miles away), which has a big riverside beer garden and is known for its chicken in a basket. Or The Inn at Fossebridge (3.3 miles) is another traditional Cotswold coaching inn with waterside seating in summer and log fires in winter.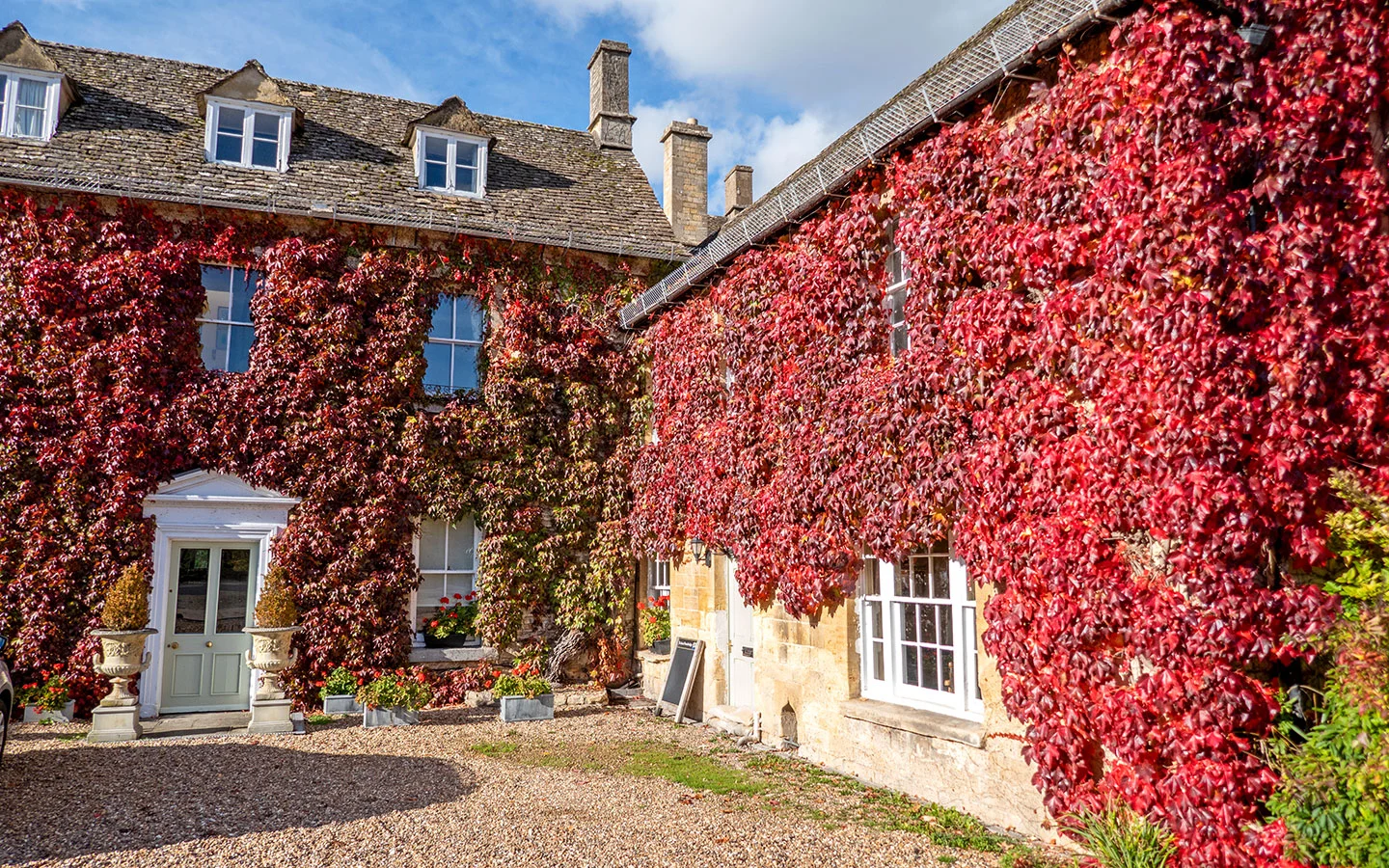 Where to stay near Chedworth Roman Villa
The nearest place to stay to the Roman villa is Chedworth village, with a couple of options. Baldwin House is a family-run B&B with twin and double bedrooms with private bathrooms and a home-cooked breakfast. There's also the Old Post Office,* a 17th-century self-catering cottage which sleeps two and has a lounge with woodburner, courtyard garden and spiral staircase.
There are also a few Cotswold pubs with accommodation within a few miles of Chedworth Roman Villa. The Inn At Fossebridge* is a cosy pub with a big garden alongside the River Coln and seven Georgian-style en-suite bedrooms. Or The Stump,* 4.5 miles away on the Foss Way Roman road, has 10 bedrooms and a buzzing bar which serves pizzas, craft beers and cocktails.
The details
How to get to Chedworth Roman Villa
Chedworth Roman Villa is located 11 miles southeast of Cheltenham. If you're travelling by car, the address is Yanworth, Gloucestershire GL54 3LJ. If you're coming via the A429, make sure to follow the brown signs for 'Roman Villa' rather than the signs for Chedworth village.
There's limited parking outside the visitor centre, but there are more spaces in a lay-by further down the road and the woodland car park at the end of the lane (open March to October).
There is no public transport to Chedworth Roman Villa, so your best option would be to take a train to Cheltenham and a taxi to and from the villa – there's a taxi rank outside the station.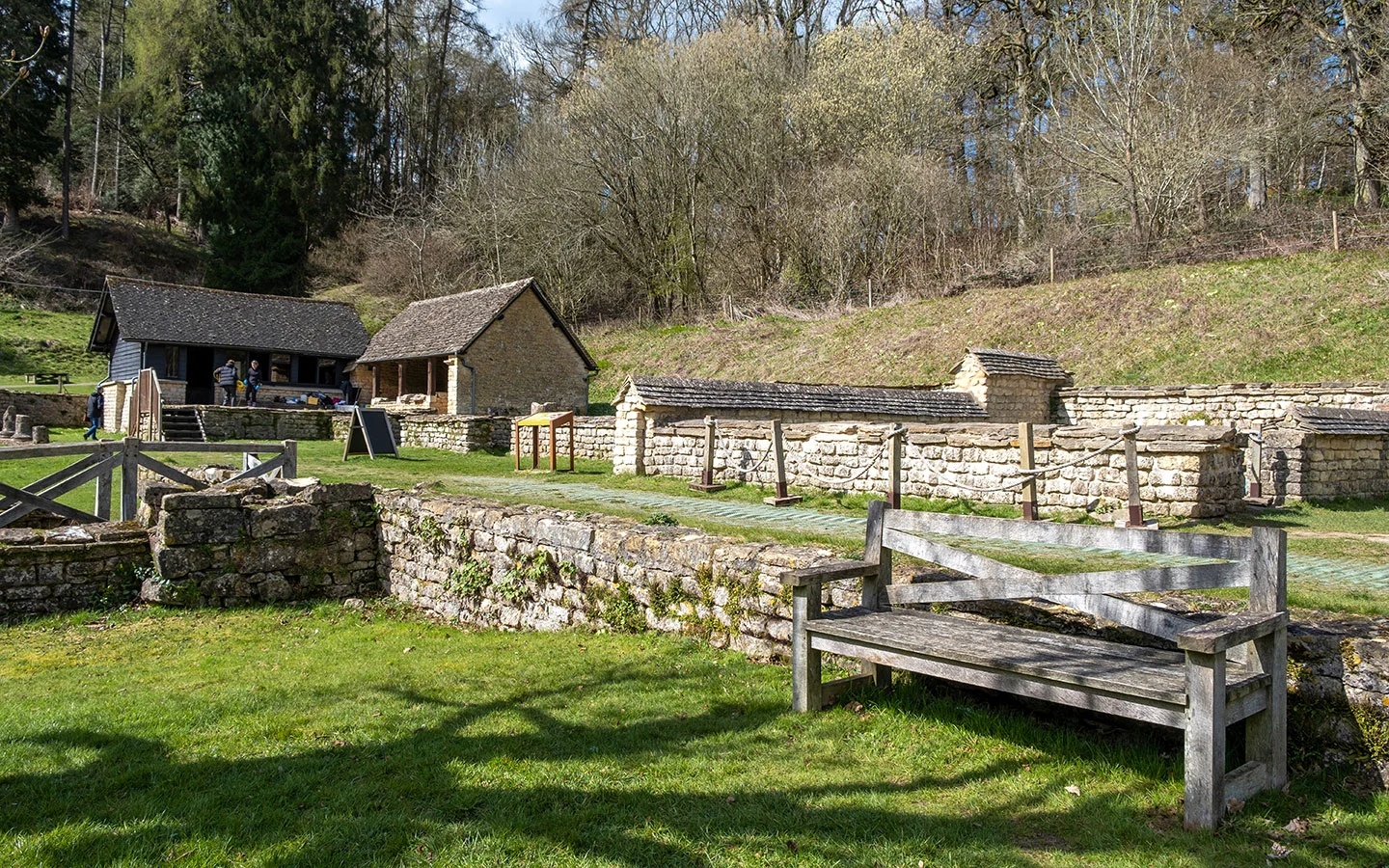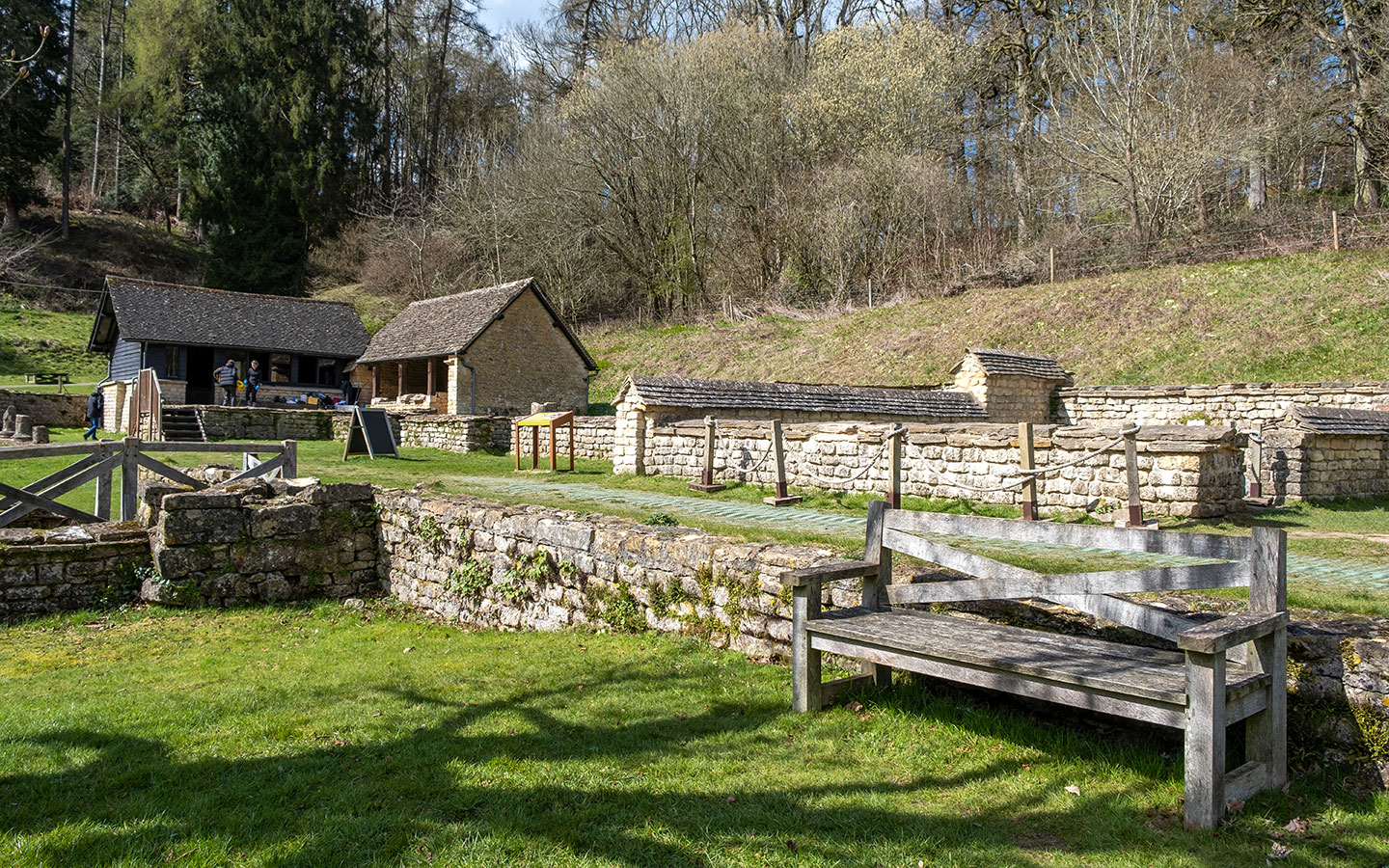 Chedworth Roman Villa opening times and prices
Chedworth Roman Villa is normally open from 10am–5pm between March and October, and from 10am–4pm in February and November. The site is closed in December and January. Entry costs £12 for adults and £6 for children – or is free for National Trust members.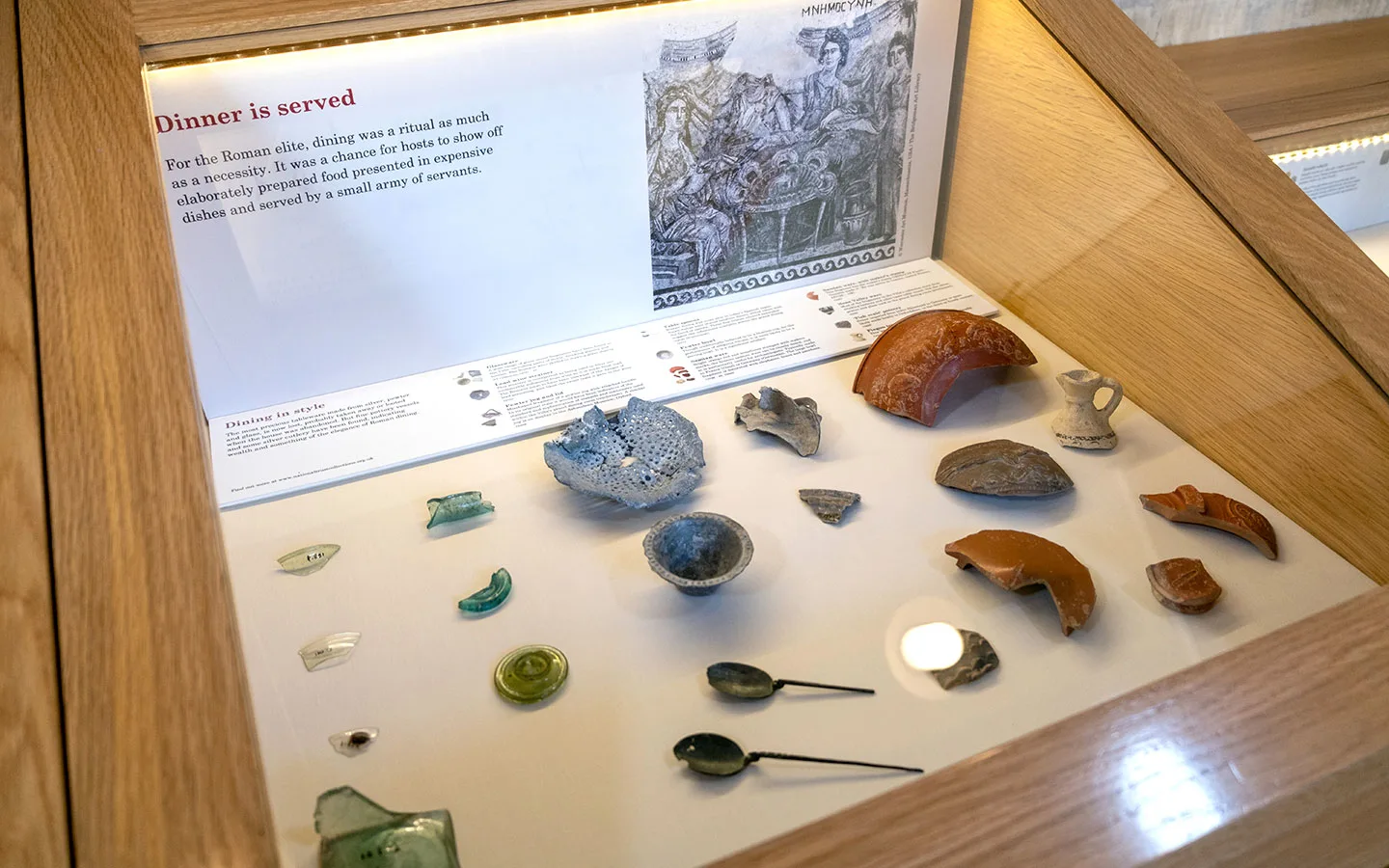 Save for later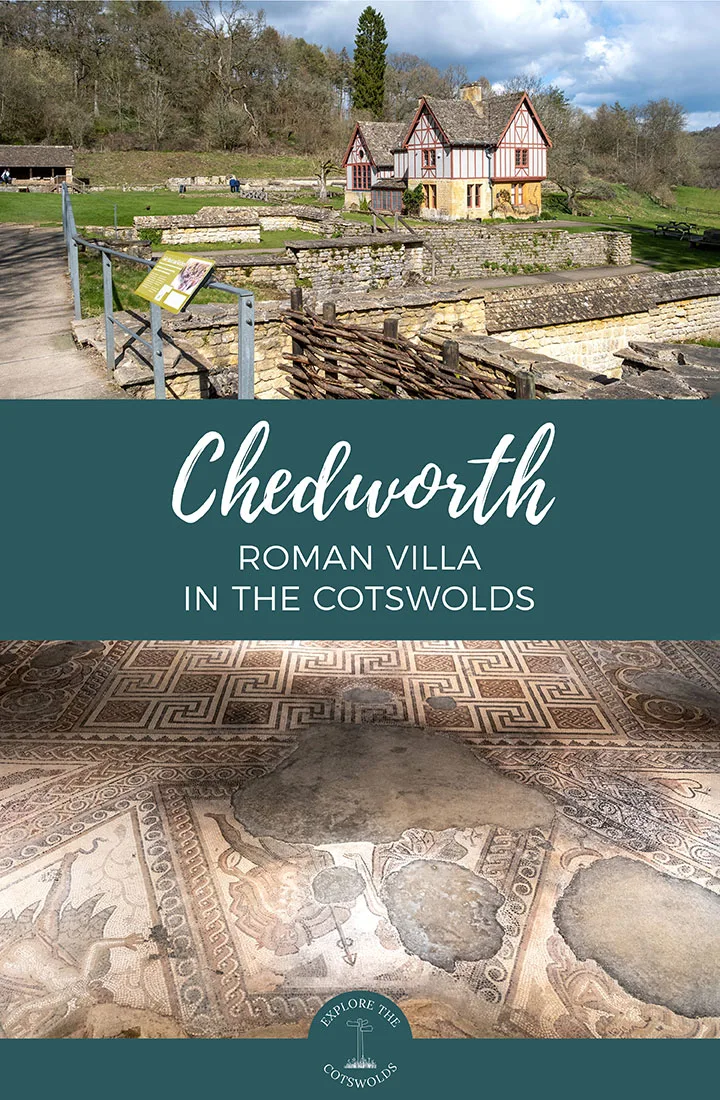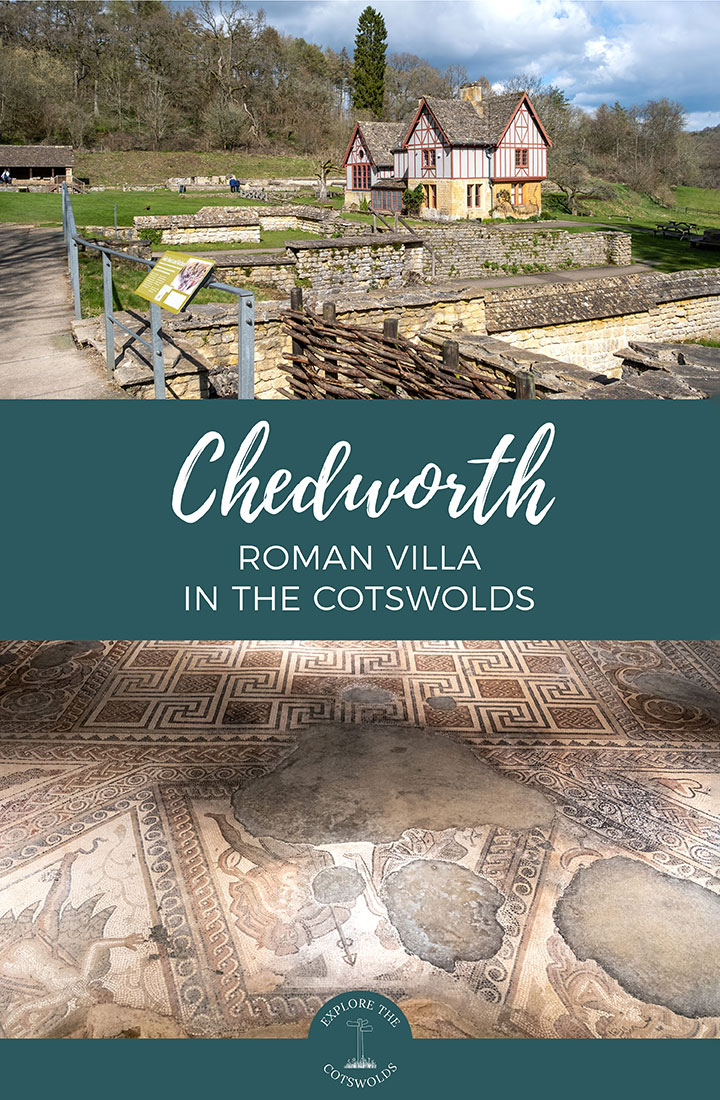 * This site contains affiliate links, where I get a small commission from purchases at no extra cost to you.