A sea of purple flowers stretches out in front of you, with the sun shining in a bright blue sky and the smell of lavender filling the air… No you've not been transported to Provence, this is Cotswold Lavender, just a few miles from Broadway. Each summer their beautiful blooms draw in hordes of visitors – and bees – from miles around to visit the Cotswold lavender fields.
Cotswold Lavender is third-generation family farm which has been growing lavender since 1999. It turns out that lavender loves the hilltop limestone soils we have in the Cotswolds and the crop has thrived. Now the farm has over 40 different varieties of lavender, 140 miles of rows and 500,000 plants. And a section is open to the public to explore during the summer months.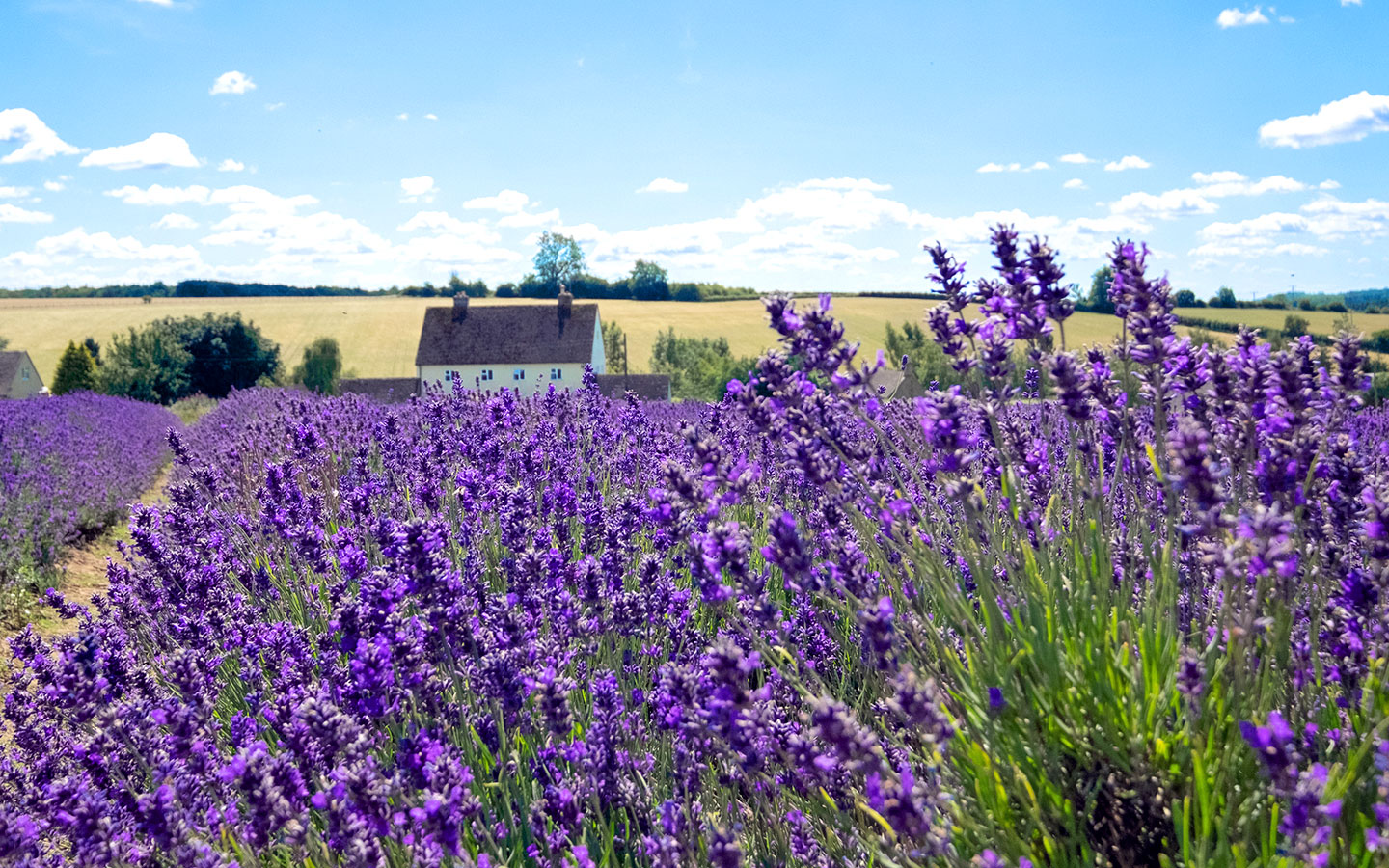 What is there to do at the lavender fields?
Cotswold Lavender's 'show fields' are designated for visitors and aren't harvested with the rest, so you can walk through the fields, smell the flowers and take photos without damaging the crops, and dogs are welcome. The lavender fields are a dream for photographers and a popular spot for a mini family or pet photo shoot (or you can hire a local pro for around £150).
A section of the lavender fields shows off different varieties of lavender – the diversity is much more than you'd expect, from tall and wiry to small and bushy, and every shade of purple from indigo to white. And the scents vary too from subtle to strong. Though beware if you're not a fan of bees and other flying creatures as they like lavender just as much as we do.
The lavender has to be distilled the same day as it is cut, and after restrictions in 2021, this year you'll be able to watch the distillery in action during the harvest again – it normally takes place for two weeks in late July/early August, though exact dates depend on the weather.
As well as the lavender there's also a wildflower field full of colourful blooms and a Beechwood Trail through the woods. You can buy hot and cold drinks, cakes, snacks and ice creams in the Lavender Cabin in the display field, or bring your own picnic with plenty of tables.
You can also buy lavender products grown on the farm to take away with you. As well as soaps, toiletries and household fragrances made using their English Lavender Essential Oil, there's also more unusual food and drink like lavender chocolate, ice cream and tea.
Where are the Cotswold Lavender fields?
Cotswold Lavender is located just outside the small Cotswold village of Snowshill, around two miles south of Broadway. If you're travelling by car, the address is Hill Barn Farm, Snowshill, Broadway, Worcestershire WR12 7JY, and the site is signposted from the main roads.
If you're travelling by public transport, the nearest train station is in Moreton-in-Marsh. You can also reach Broadway via the 606 bus from Cheltenham or the 4 bus from Evesham. But there's no bus service out to the lavender fields so you would need to book a taxi to get out there (the farm also advise booking your return trip in advance as local taxis can get busy).
When's the best time to visit?
The Cotswold lavender fields are only open for a limited time each summer, so make sure you don't miss out. In a typical summer, the lavender starts to bloom in mid-June and reaches its peak in early to mid-July. As the lavender is a crop, peak bloom means its ready to harvest, which normally starts in late July and carries on into the start of August.
This year Cotswold Lavender is open daily from 10am until 5pm between 15 June and 7 August 2022. It's a popular place so be prepared for crowds. If you want to avoid the busiest times, get there early before the coach parties, avoid weekends and the end of July when the crop's at its best. The site is big though so you can usually find a quiet spot even at busy times.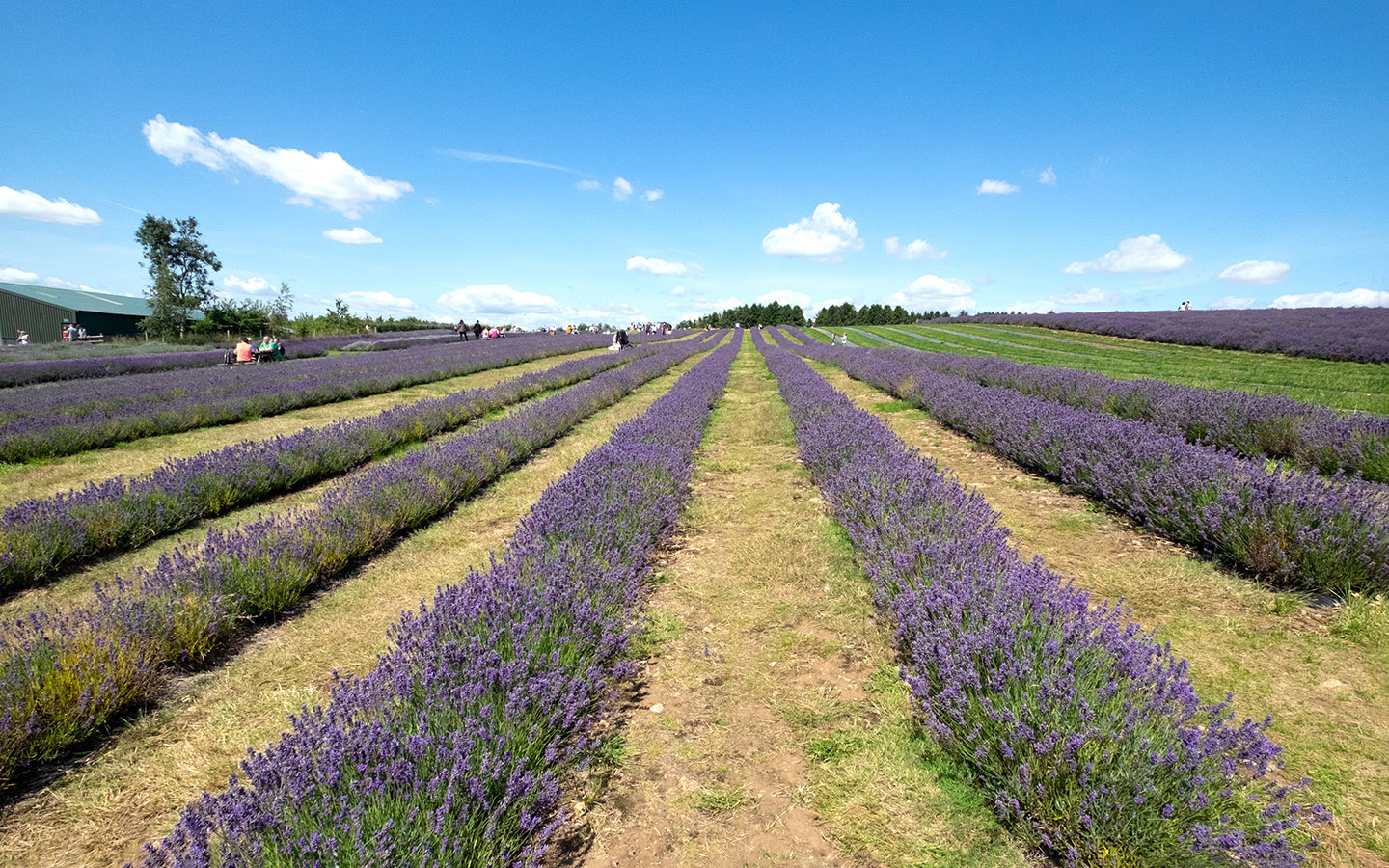 How much does it cost?
Tickets for visiting the Cotswold Lavender fields depend on when you are visiting. In July, when the flowers are at their best, it costs £7 adults, £3 children aged 5–15 and free for under 5s. In June and August it's slightly cheaper at £5 for adults and £2.50 for children.
If you're planning on making a few visits during the summer you can also get a season ticket, which costs £17.50 for adults and £7.50 for children.
You can't book tickets in advance (unless you're a professional photographer in which case you need to buy a pass) and tickets are available on arrival, though they're currently only taking card payments. There's no time limit on your visit so you can spend as long in the fields as you like.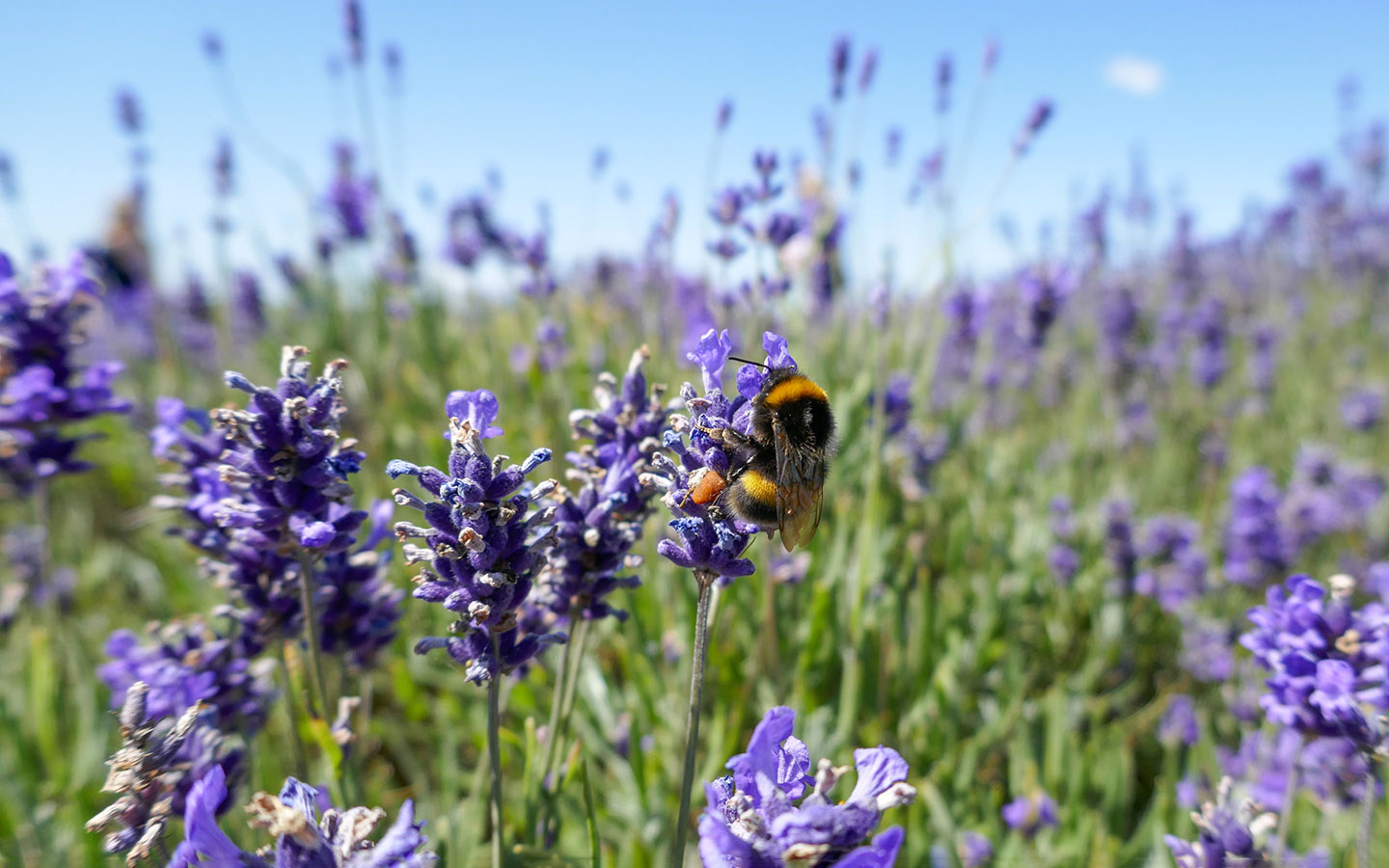 What else is near Cotswold Lavender?
Cotswold Lavender is less than a mile from the village of Snowshill, so it's easy to combine a visit to both. Take a wander around Snowshill's pretty streets. Explore the eccentric collections at Snowshill Manor, a 16th-century house which was gifted to the National Trust by Charles Paget Wade along with over 20,000 objects he'd collected over his lifetime.
Soak up the sun in the beer garden at the Snowshill Arms. Or hike the 6-mile Stanton, Snowshill and the Edge Cotswold Way circular walk for stunning views across the Severn Vale. It's also only a 10-minute drive to Broadway with its shops, restaurants, design museum and hilltop tower, or 20 minutes to Winchcombe where you can visit historic Sudeley Castle.
Where to stay near Cotswold Lavender
If you're looking to make a weekend of visiting the Cotswold Lavender fields, there's a good selection of places to stay nearby. The National Trust has four characterful stone cottages to rent located opposite Snowshill Manor and Gardens, sleeping from two to nine people.
Sheepscombe Byre* is a light and airy two-bedroom, two bathroom holiday cottage in a peaceful location on the edge of Snowshill, with views out over the Vale of Evesham. Or splash out on a stay at Buckland Manor*, a 13th-century manor house turned luxurious Relais & Chateaux Hotel, two miles from Snowshill. It's packed with period features like four-poster beds and antique furniture, and has a fine dining restaurant, formal gardens, a croquet pitch and tennis courts
There are also several places to stay – as well as a great range of places to eat, drink and shop – in nearby Broadway. The historic Lygon Arms Broadway* dates back to the 1300s and has a lovely pool, spa and gardens to relax in as well as a well-renowned restaurant. Or the traditional Cotswold stone Cowley House* offers bed and breakfast right next to the village green.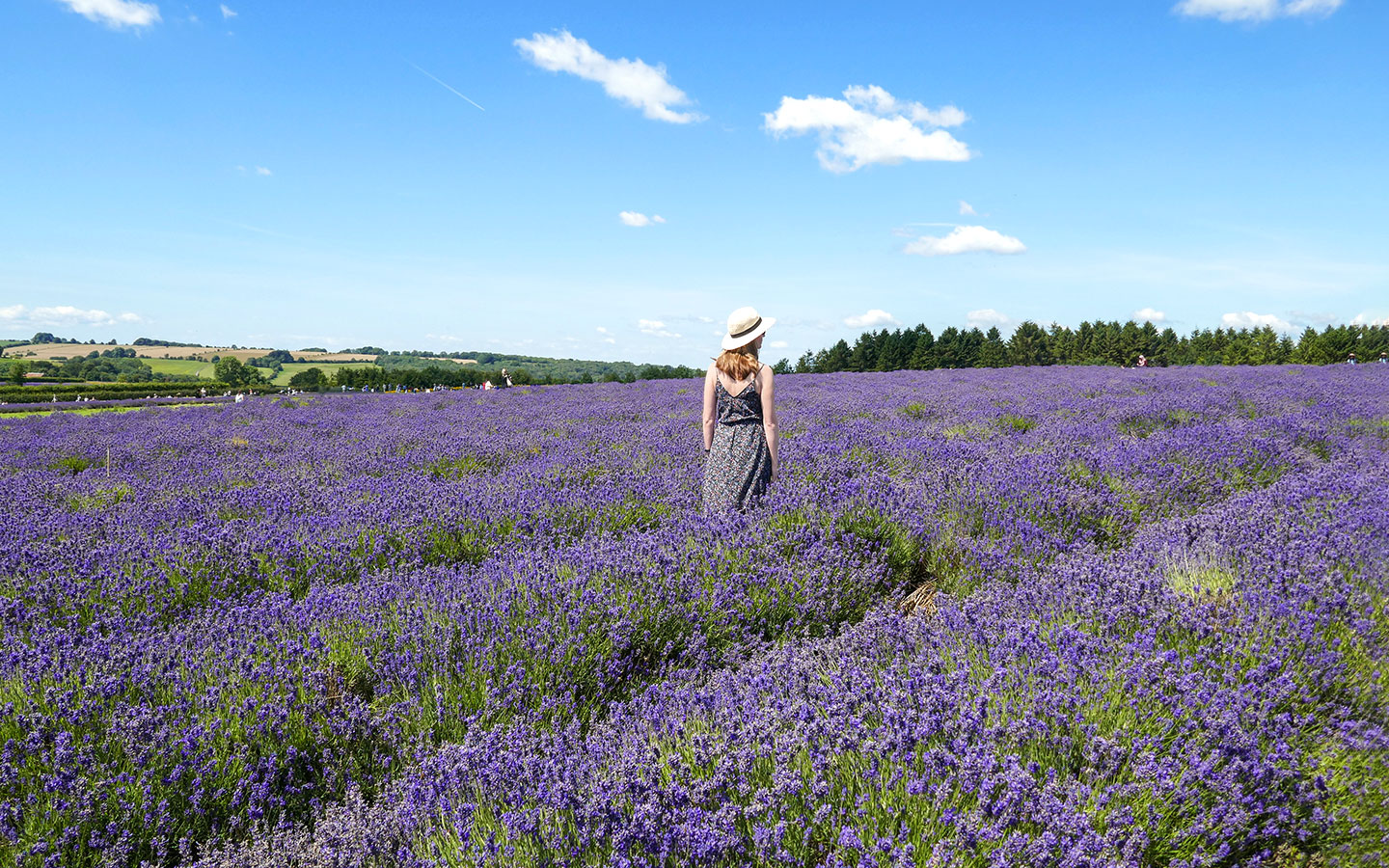 Save for later
* This site contains affiliate links, where I get a small commission from purchases at no extra cost to you.