The picturesque Cotswold village of Snowshill is set on an escarpment south of Broadway, overlooking the Vale of Evesham. Despite its picture-perfect good looks, with stone cottages, a village green, church and historic manor house, Snowshill has kept a peaceful feel, with the narrow roads surrounding it keeping the coach trips away. So discover the best things to do in Snowshill as well as where to eat, drink and stay with this insider's guide from our local expert.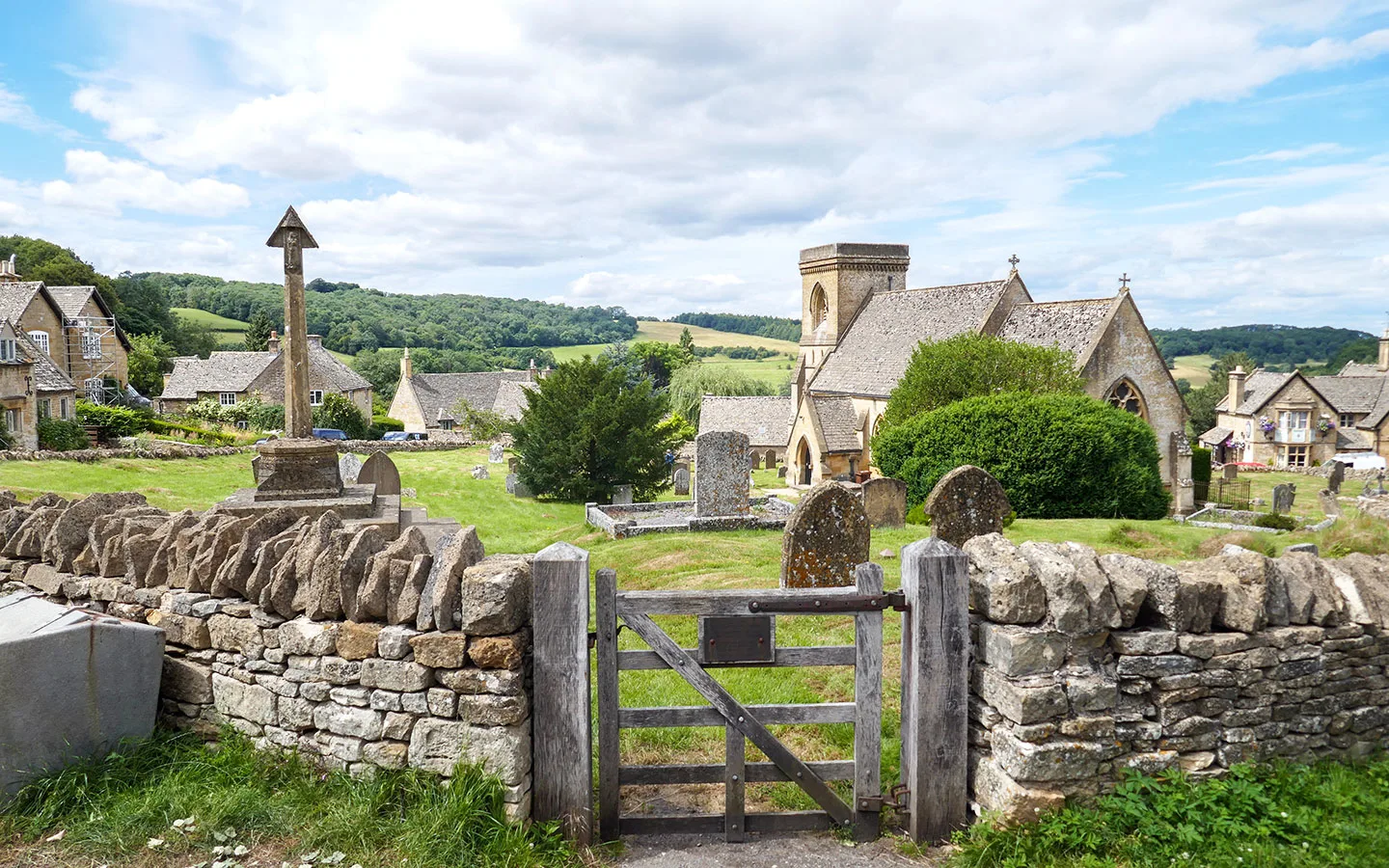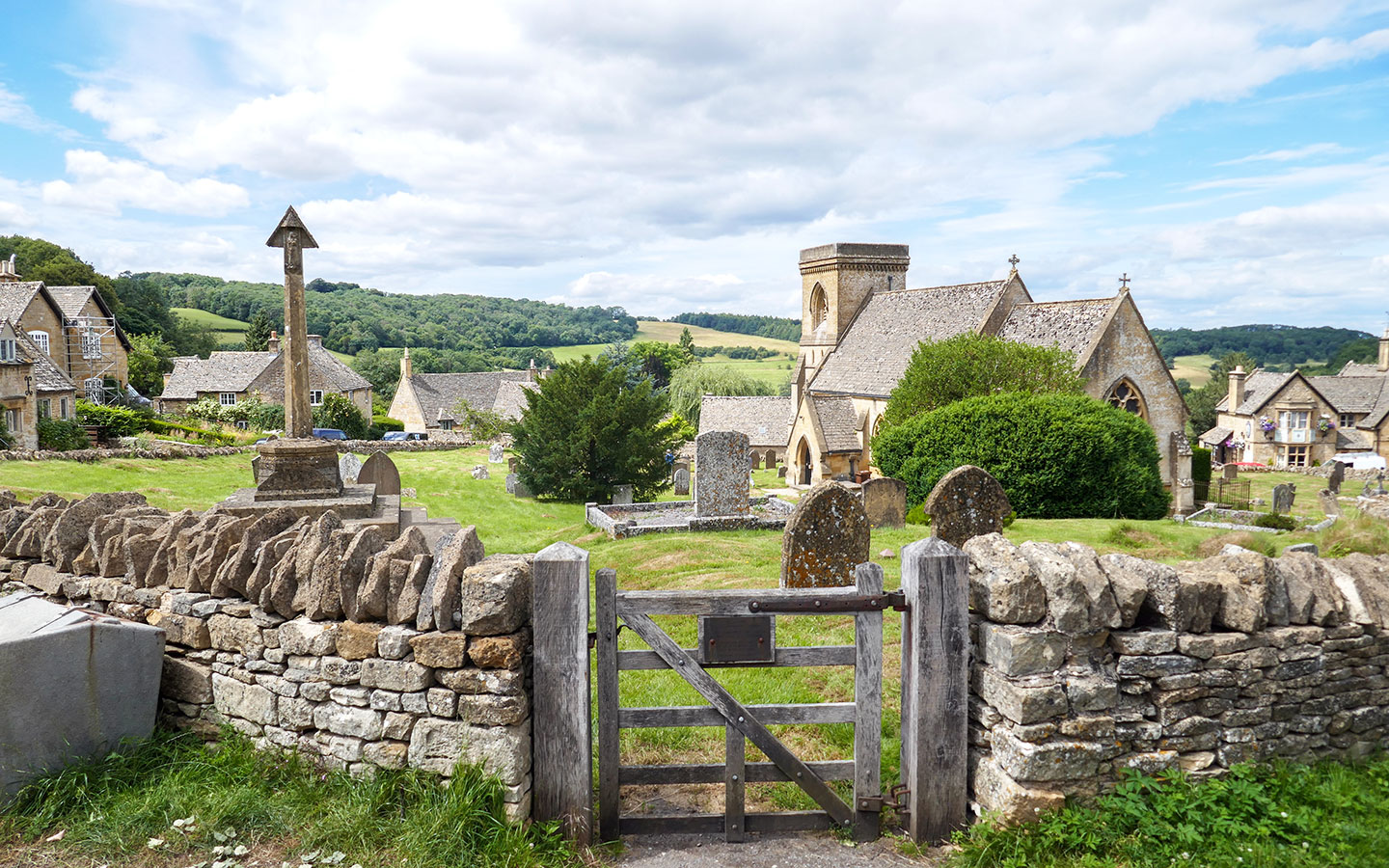 Snowshill's history
Settlement around Snowshill goes back to the Bronze Age, with an important hoard of artefacts including an axe, dagger, bronze pin and spearhead dated to between 2100 and 1600 BC uncovered just outside the village in the 19th century. They're now on display at the British Museum.
Snowshill appeared in the Domesday Book of 1086 as 'Snawesille', when it was listed as the property of Winchcombe Abbey and had a population of 20 households. It's grown a bit since then, but is still a fairly small village with just 164 permanent residents listed in the last census.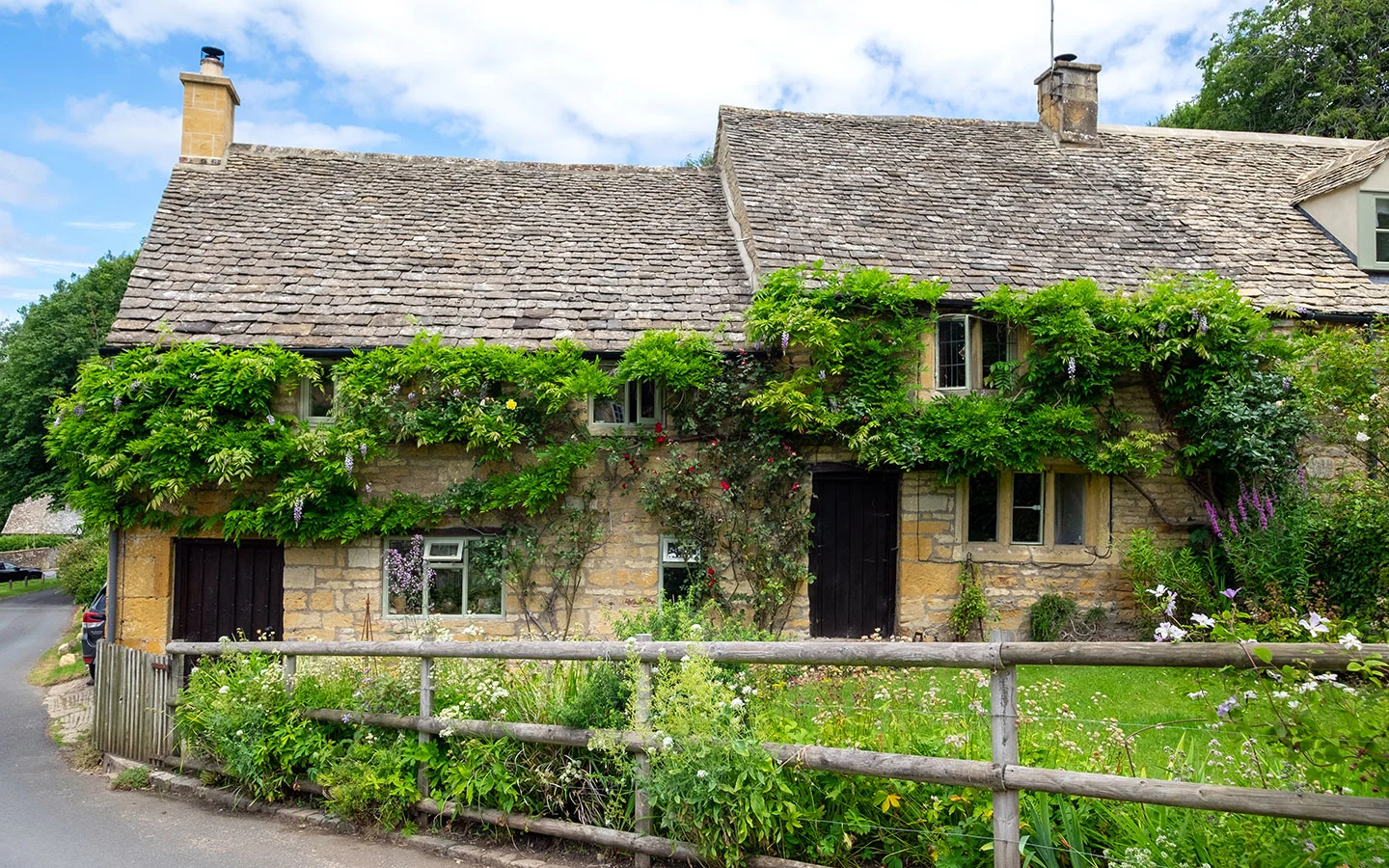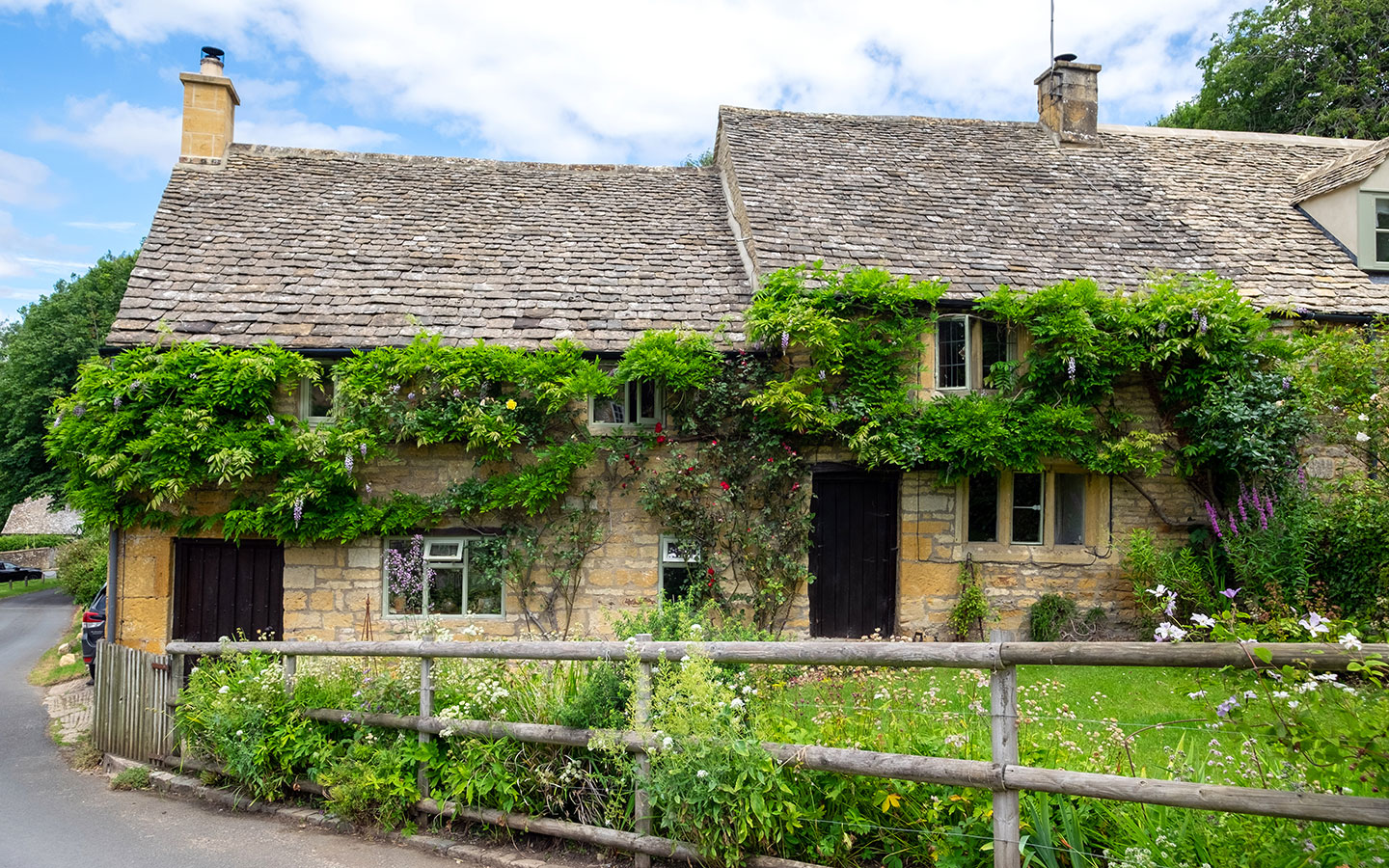 Snowshill Manor was given to Winchcombe Abbey in 821 by King Coenwulf of Mercia. The Manor stayed the property of the abbey until the Dissolution of the Monasteries, when Henry VIII took ownership, and he gave it to his last wife Katherine Parr when they married in 1543.
The oldest part of the current manor house dates to the 16th century with additions over the years as it was passed between different owners before being left ruined and abandoned – until Charles Paget Wade bought it in 1919 and restored it, and it's now a National Trust site.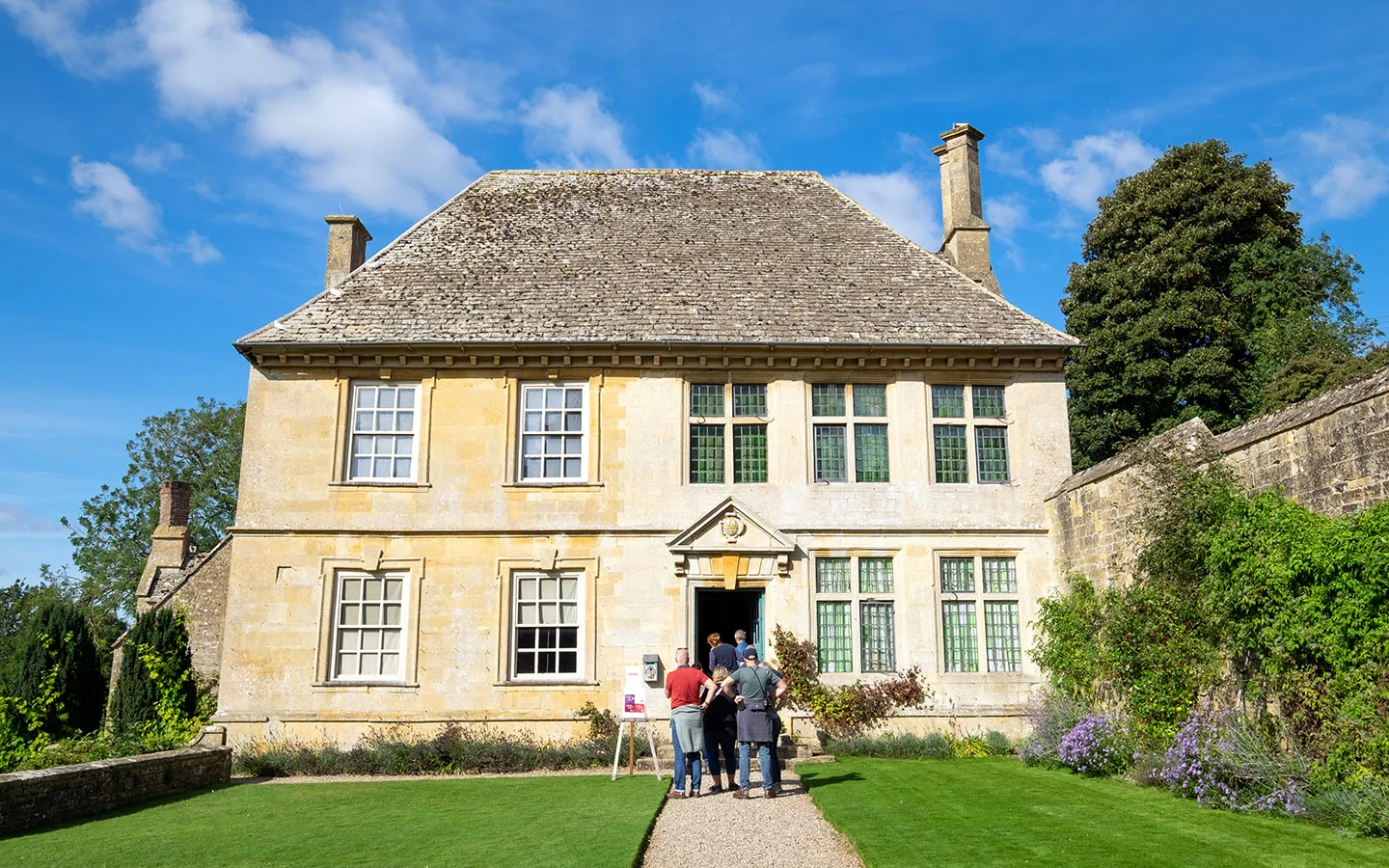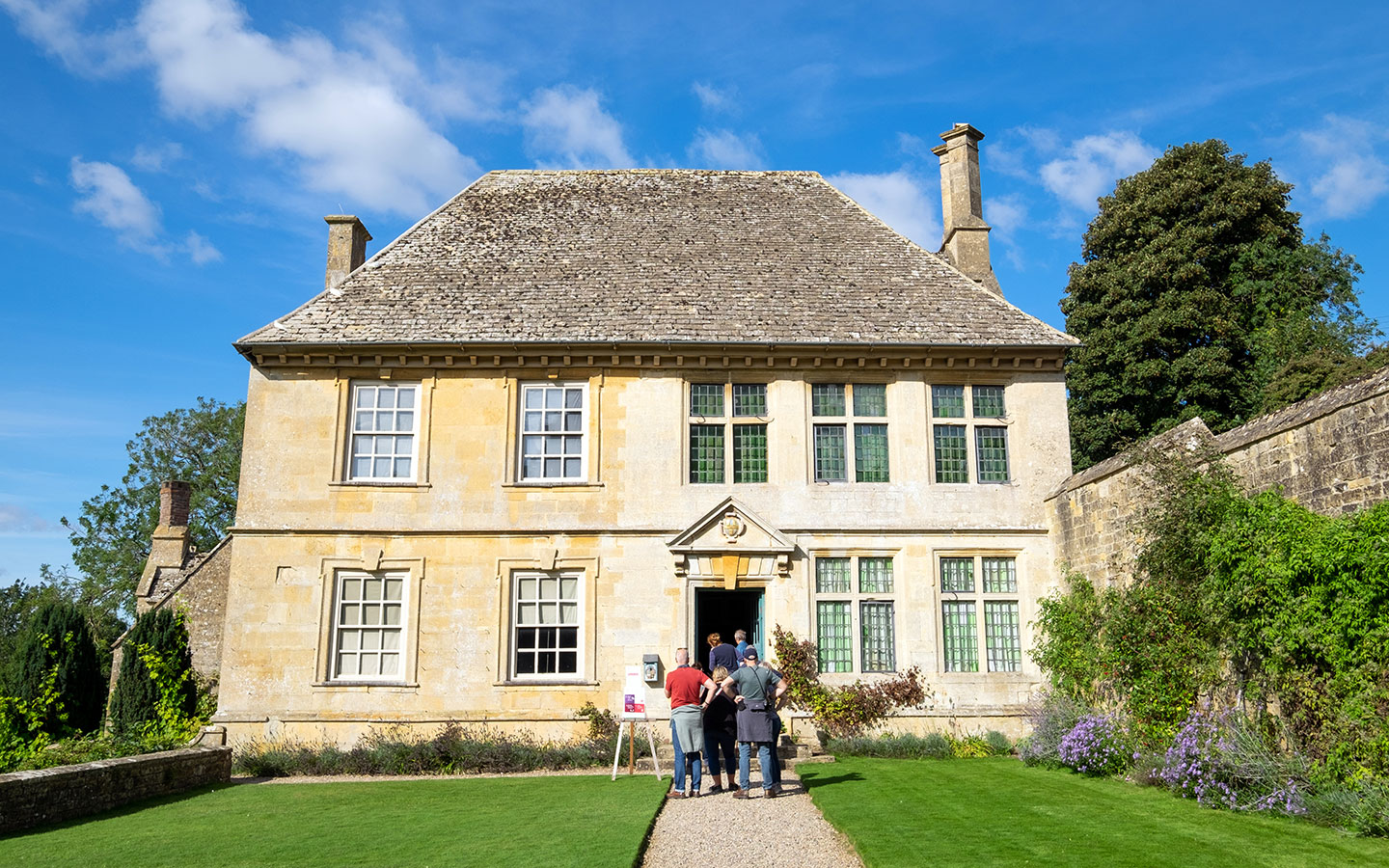 Map of Snowshill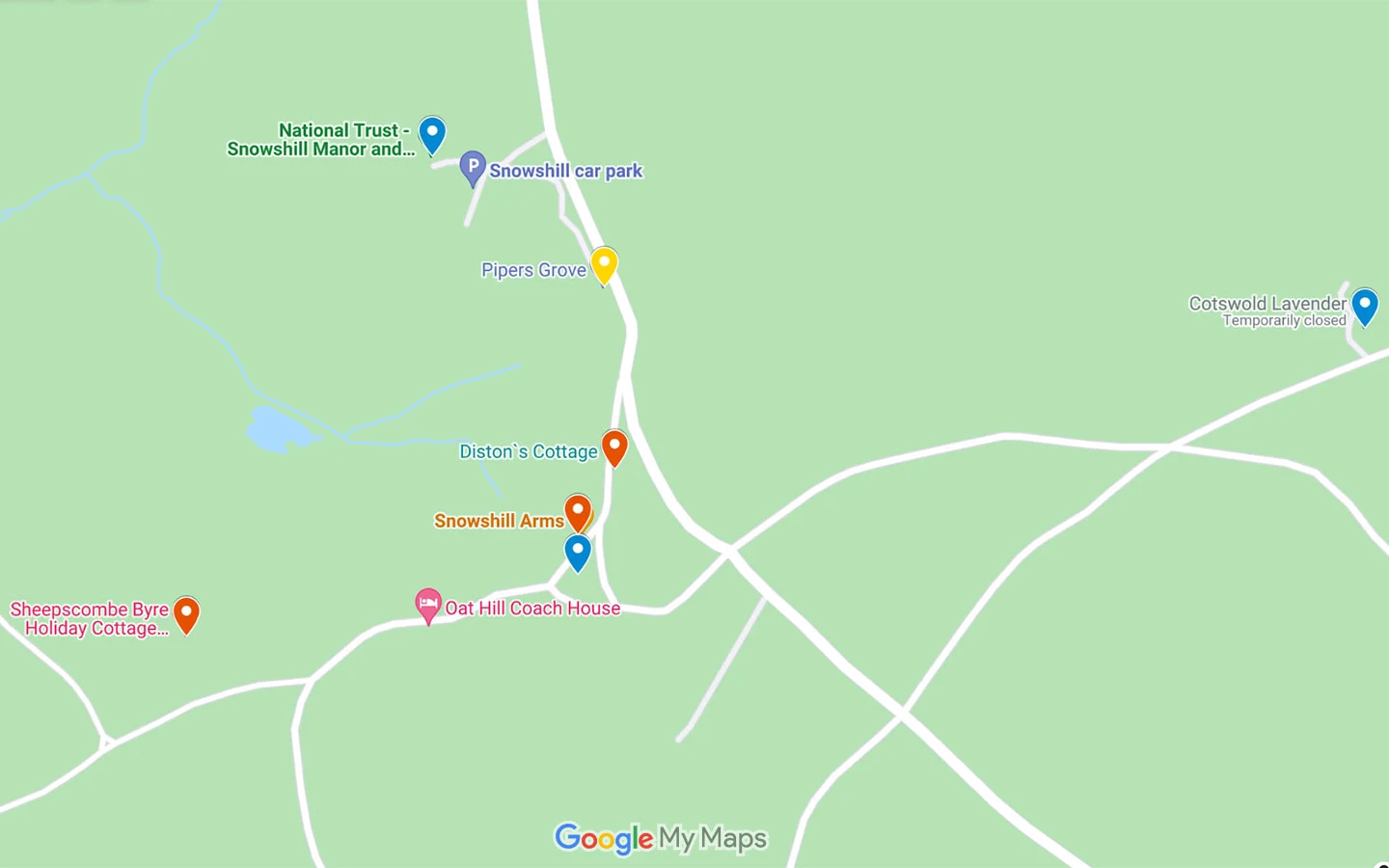 Things to do in Snowshill
The village green
The heart of the Snowshill is its village green, with honey-coloured Cotswold stone cottages draped in greenery surrounding a small church with a graveyard and war memorial – and with a distinctive (and much photographed) classic red phone box by the churchyard gate.
It doesn't take long to walk around the village but there are lots of charming buildings – which fans of the film Bridget Jones' Diary might recognise.
The village had a starring role in the 2001 film as the home of Bridget's parents, who she visited at Christmas for the infamous annual turkey curry buffet. Although Snowshill is one of the highest villages in the Cotswolds and one of the best places to see the snow in winter, filming took place in July so everything had to be covered in fake snow and decorated for Christmas.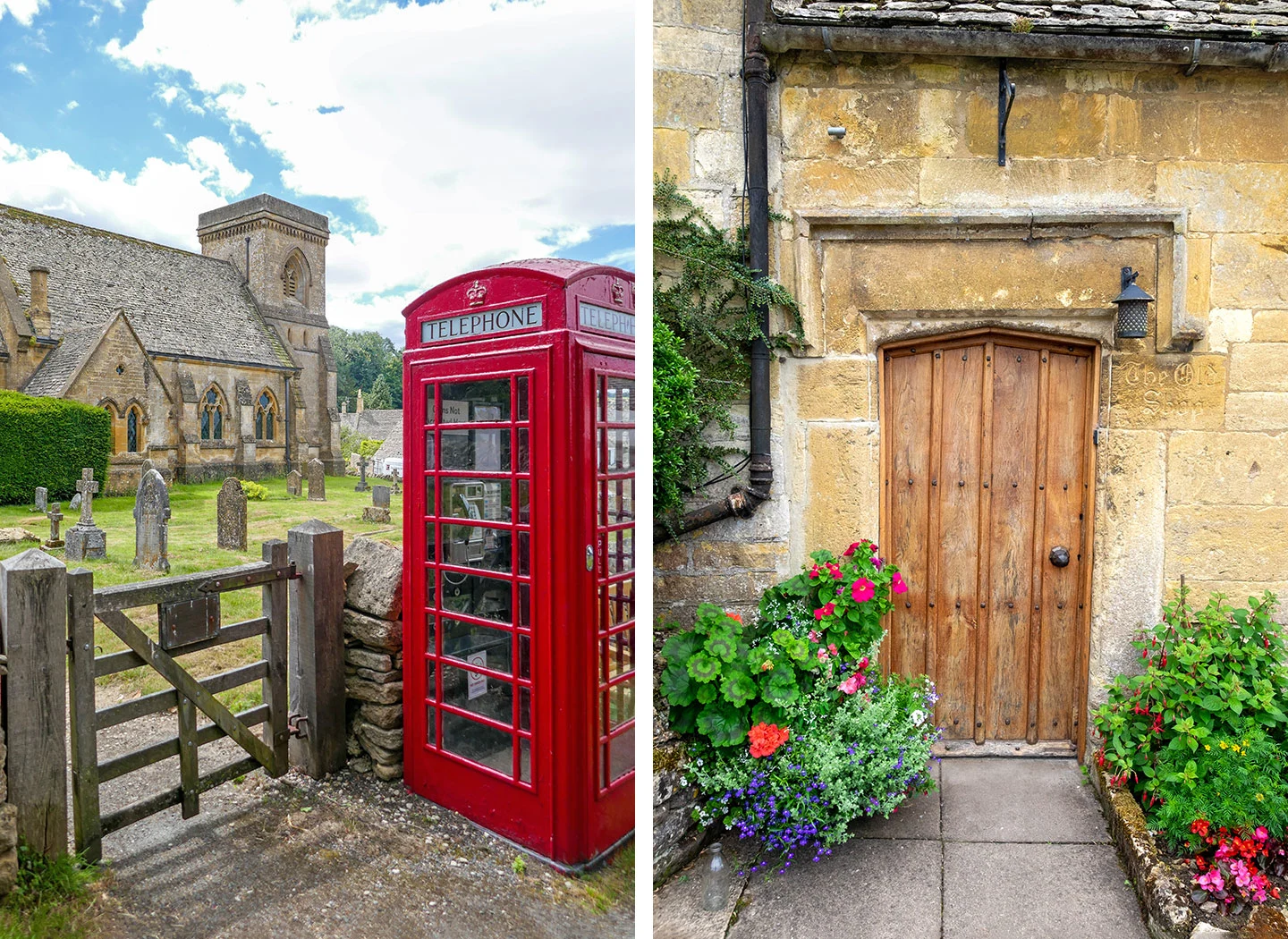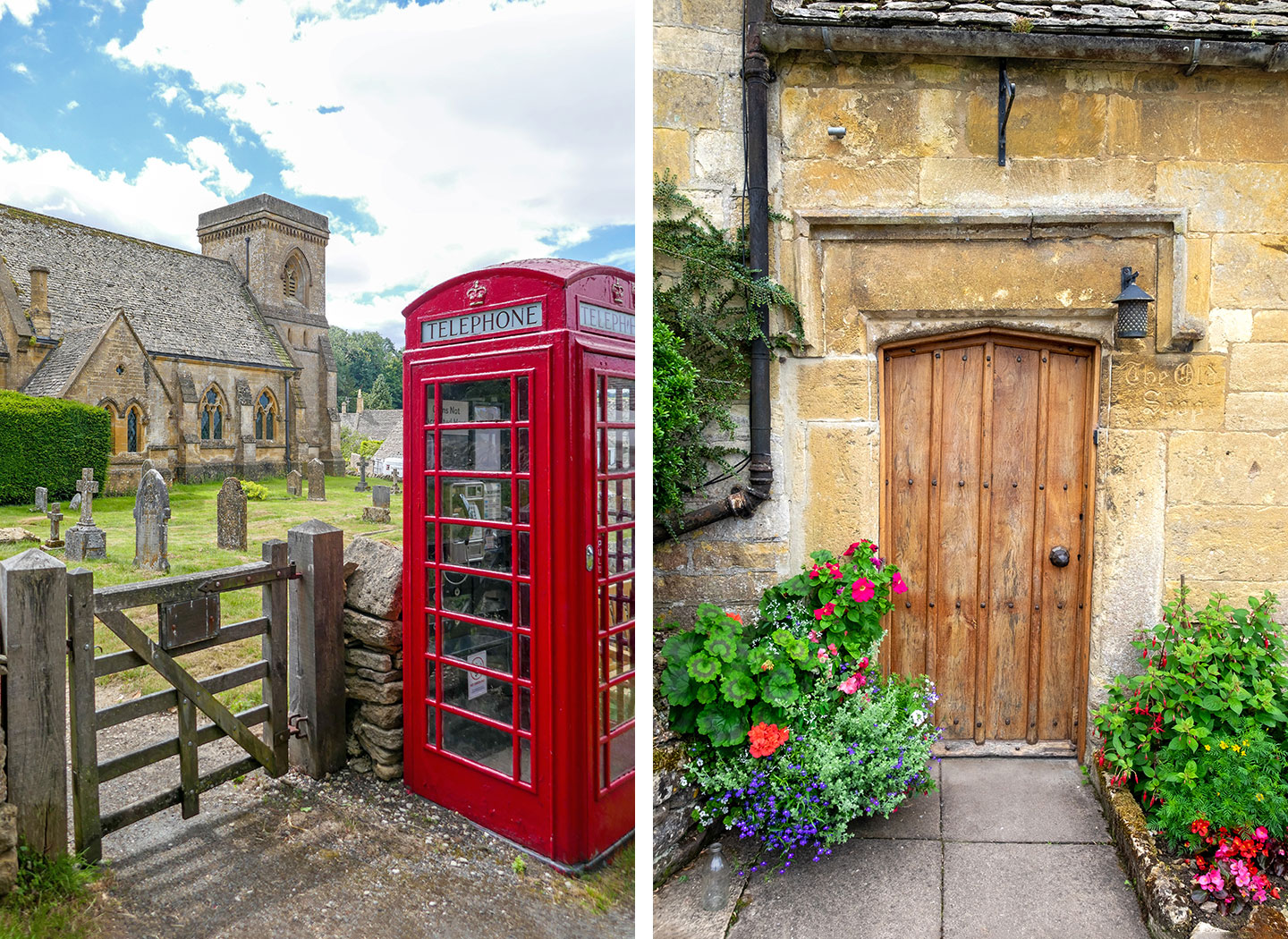 St Barnabas Church
Take a look inside St Barnabas Church, which is a lot younger than it appears – and a lot more mysterious. It's actually Victorian and was constructed in 1864, though there's no record of who built it. It was built on the site of an older medieval church but even less is known about that one.
St Barnabas cost £1700 to build and was originally planned to have a spire, but it was left with just a tower when funds ran out. Inside you can see Victorian stained glass, an octagonal Tudor Rose font from the late 15th century and the pulpit with its Jacobean carved oak panels.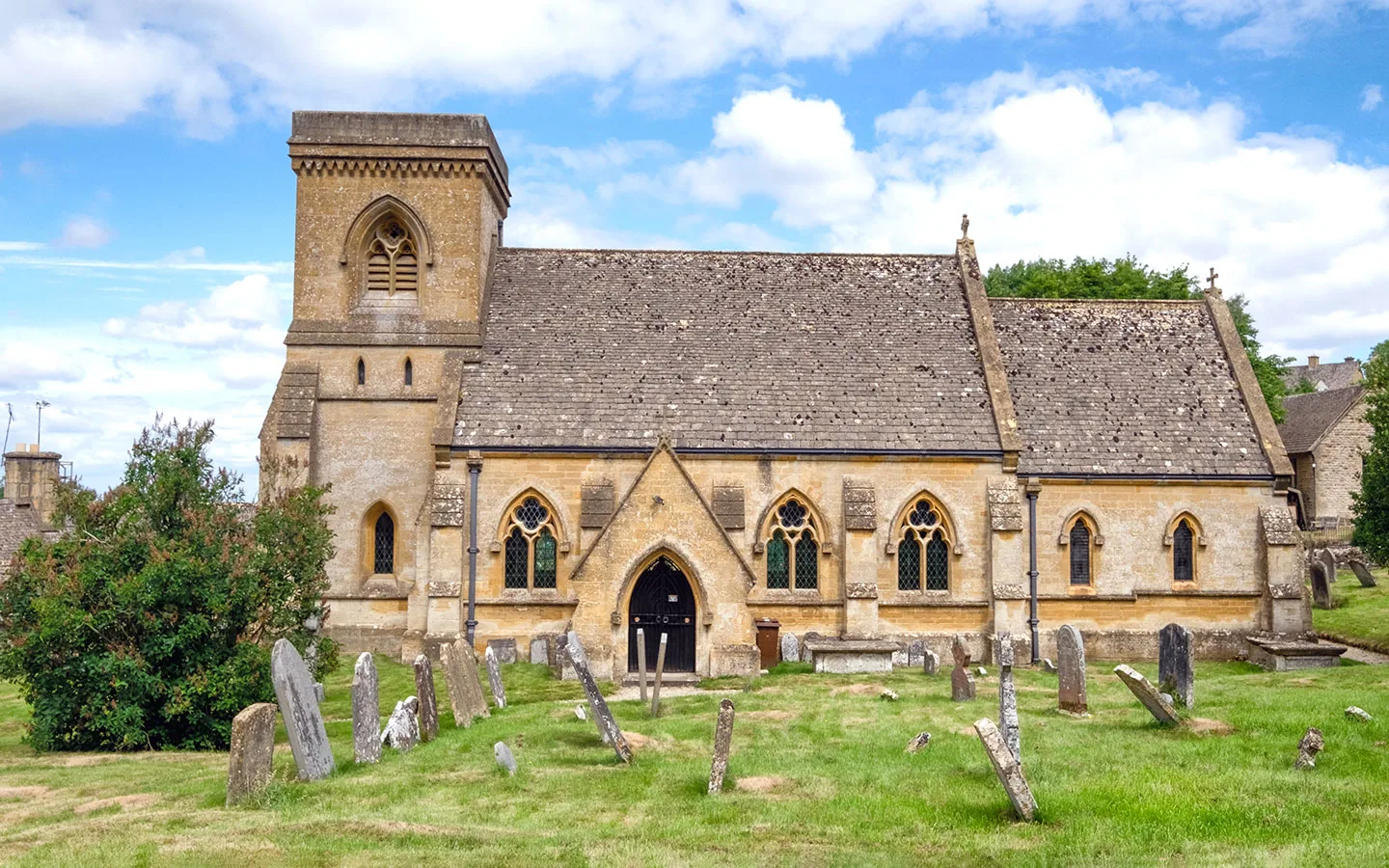 Snowshill Manor
One of the most popular things to do in Snowshill is a visit to Snowshill Manor (entry £13 adults, £6.50 children, free for National Trust members). This historic manor house on the edge of the village was in ruins when it was bought by Edwardian architect, artist and poet Charles Paget Wade in 1919. He was a prolific collector and restored the manor as a place for his varied collections.
The collections were made up of anything he thought showed good craftsmanship. And when he donated the manor to the National Trust he'd collected over 22,000 objects.
One of the conditions of his donation was that it would be open to the public. And his collections are on display in different rooms of the house, grouped together by theme. There's a fascinating array of items, from Samurai armour and mechanical clocks to musical instruments and model ships.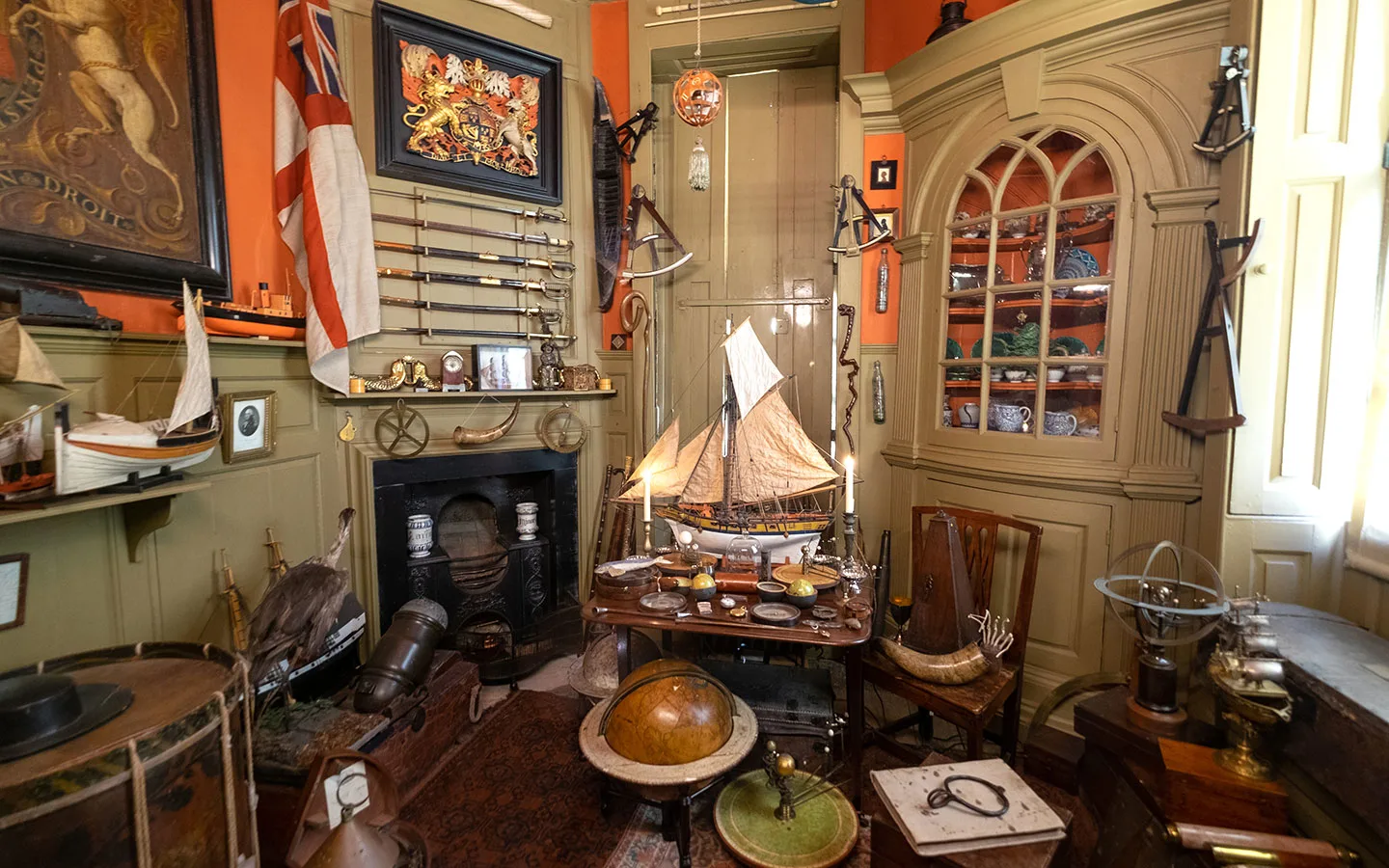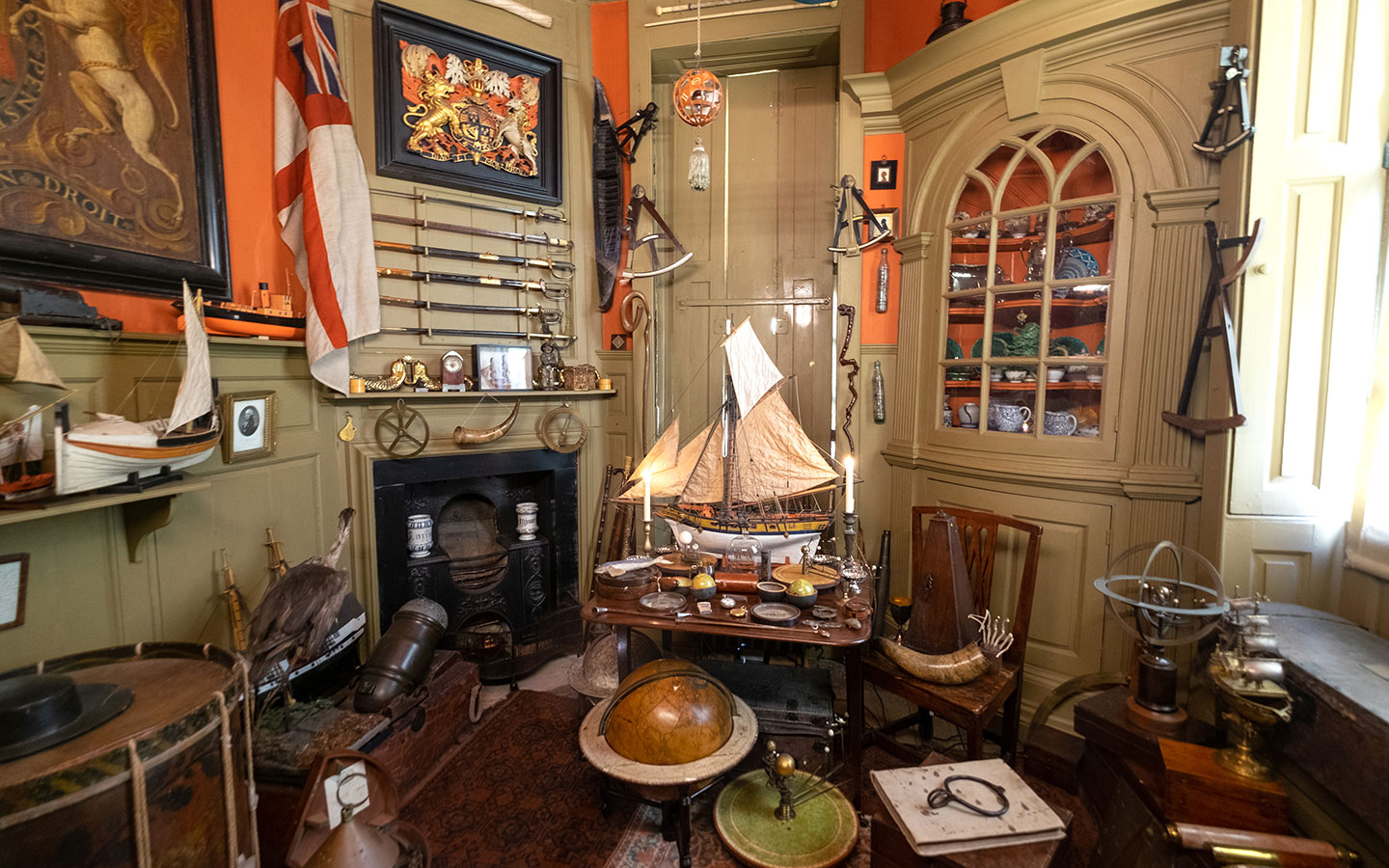 Snowshill Manor Gardens
As part of entry to the manor you can also visit Snowshill Gardens, a terraced Arts and Crafts-style garden which like the house is designed with 'rooms' of different themes. Wade designed the gardens with his friend and prominent Arts and Crafts architect Mackay Hugh Baillie Scott.
When he took over the manor it was just surrounded by farmland, but they created a beautiful garden oasis made up of topiary-lined walkways, wildflower fields, a kitchen garden and dovecote. There's even a model seaside village around the pond called Wolf's Cove.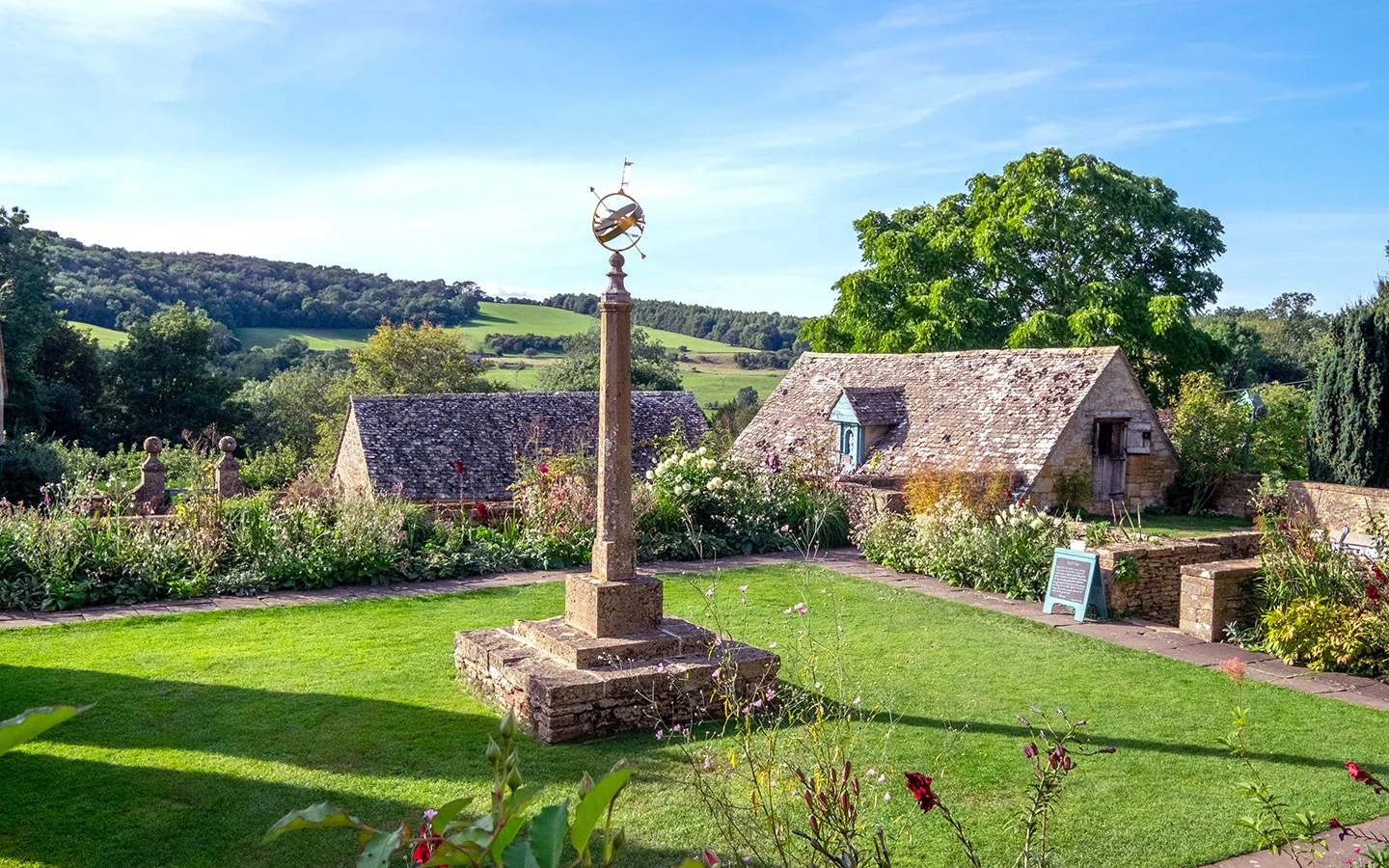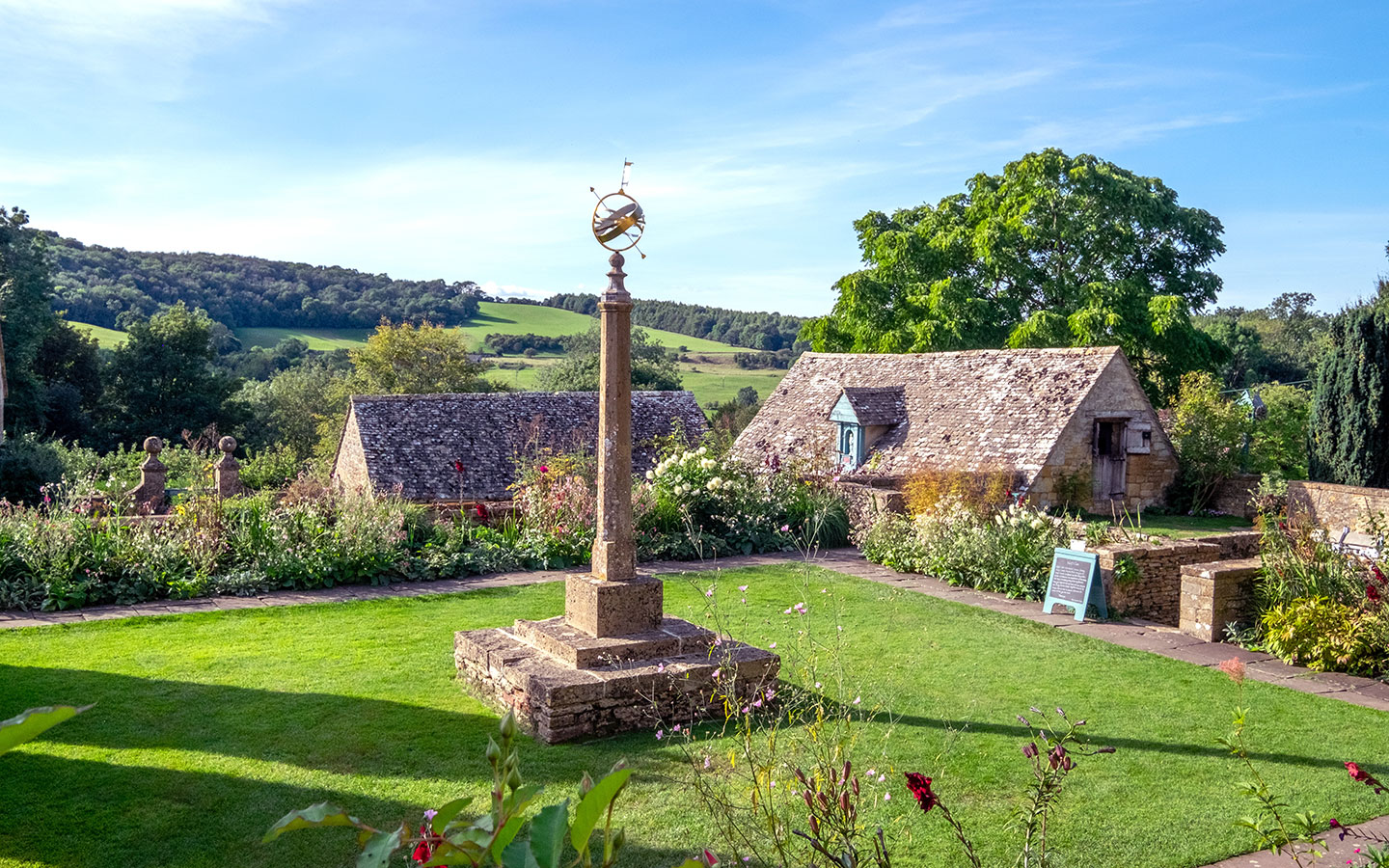 Cotswold Lavender Fields
If you're visiting Snowshill in the summer, don't miss a trip to the fragrant Cotswold Lavender fields. Cotswold Lavender is under a mile from Snowshill village and has over 40 different varieties of lavender and 500,000 plants which thrive on the area's hilltop limestone soils.
Their show fields are open to the public from mid-June to August (entry £7.50 adults, £3.25 under 15s). There are lavender plants and products to buy – from lavender soaps and essential oils to lavender chocolate – as well as lots of photo opportunities among their sea of purple flowers.
You can also watch the distillery in action in late July/early August and there's a wildflower field full of brightly coloured blooms and the Beechwood Trail through the woods.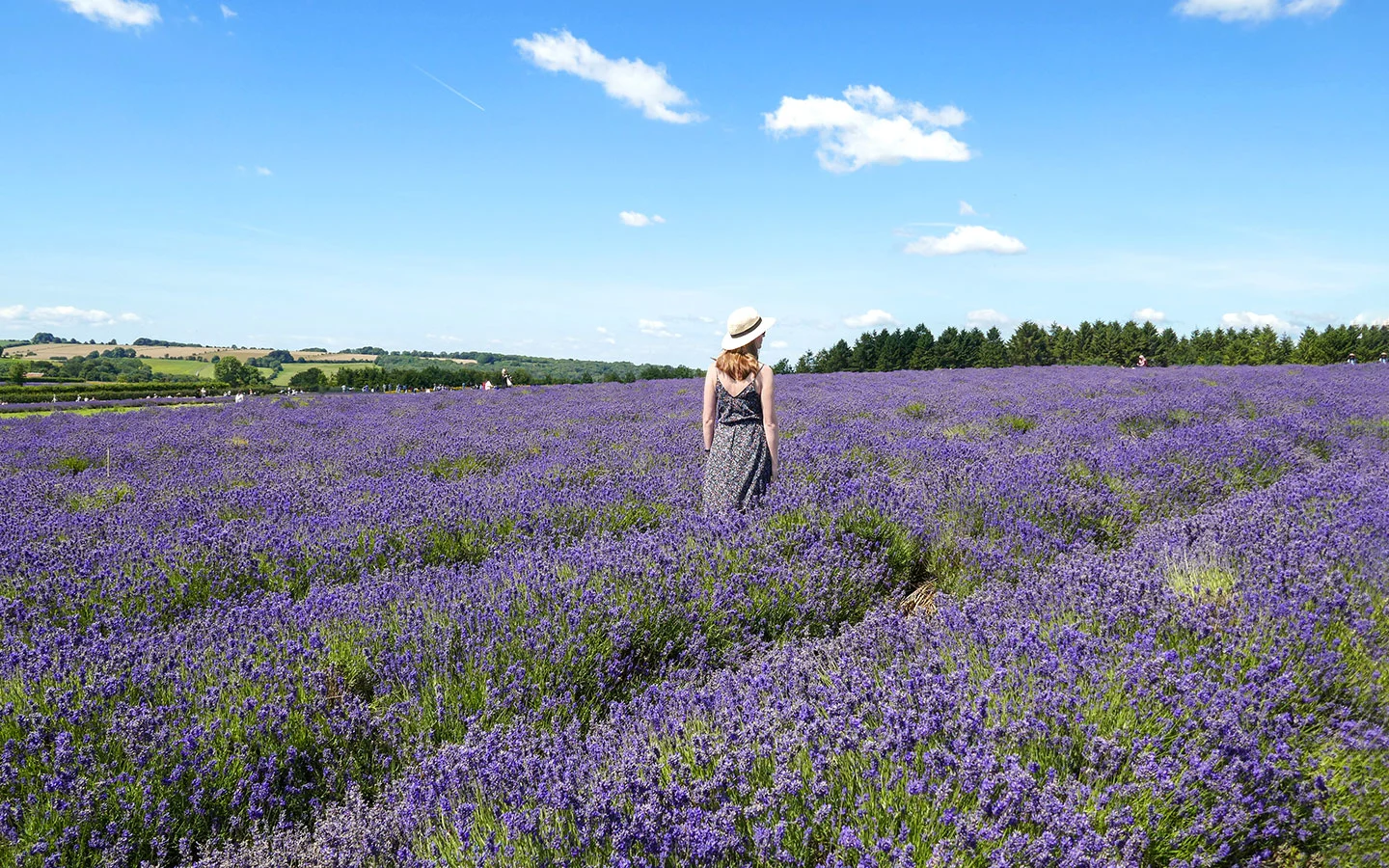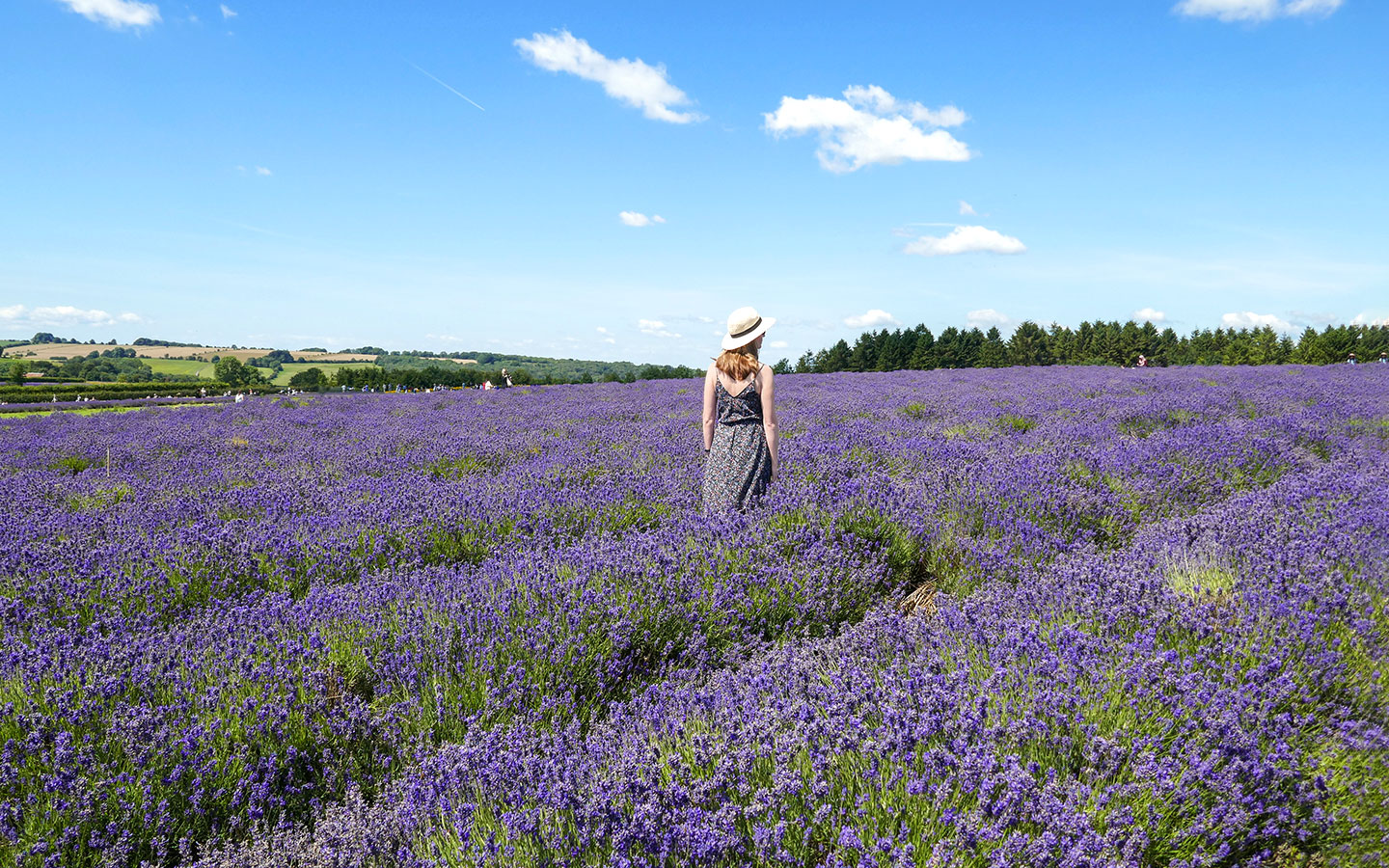 Walks from Snowshill
Snowshill is surrounded by unspoilt countryside and is the starting point for some great walks. The village is just off the Cotswold Way long-distance walking route. And you can walk a stretch of it on the 6-mile Stanton, Snowshill and the Edge Cotswold Way circular walk. This runs through two pretty neighbouring villages with panoramic views across the Severn Vale.
You can also take a National Trust 3.5-mile circular walk from Snowshill Manor to Littleworth Wood. Or you can walk to Broadway village on a 6-mile circular route from Snowshill which also passes the fairytale hilltop Broadway Tower (though beware there's quite a climb).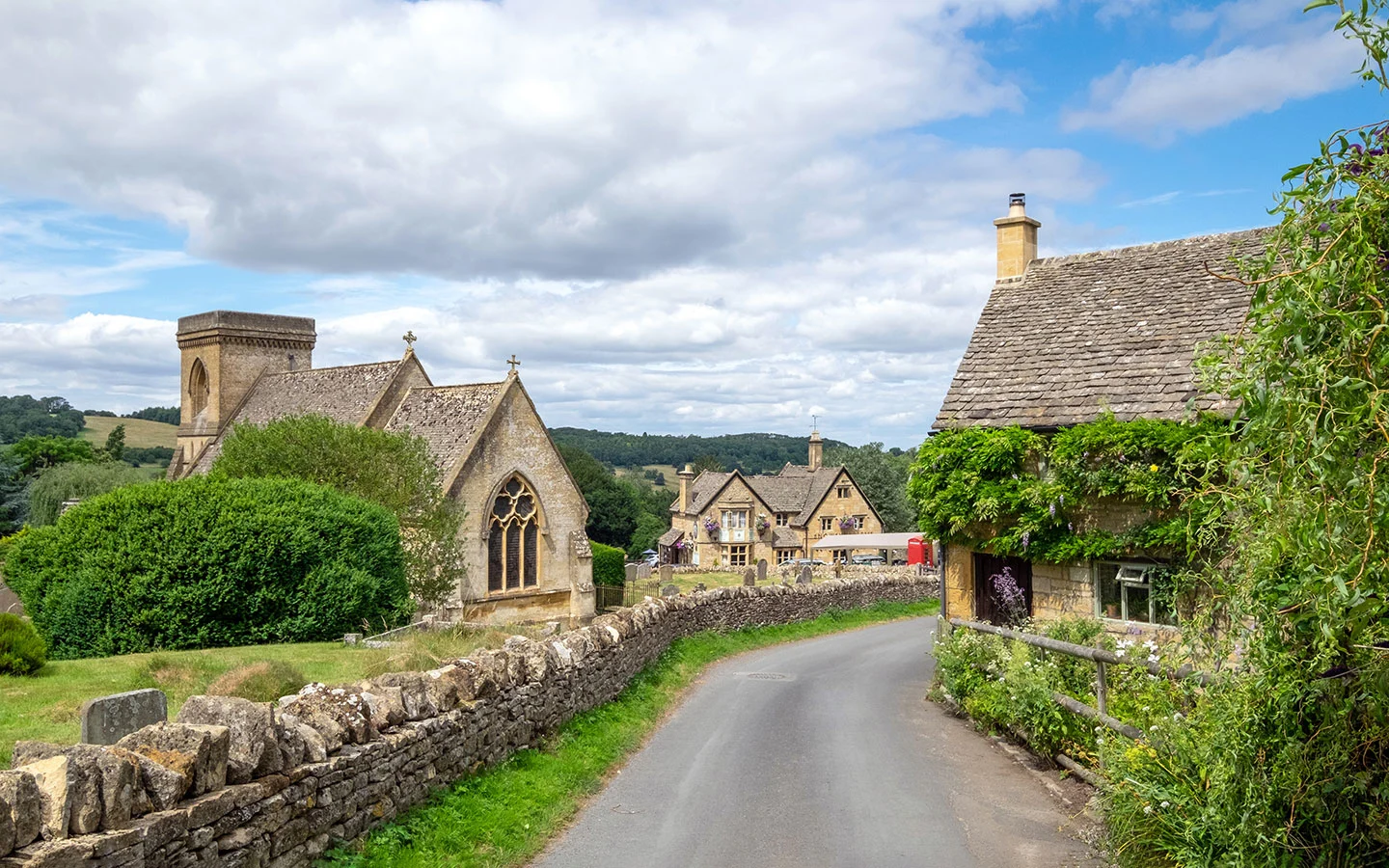 Things to do near Snowshill
Snowshill's small size mean it's easy to pair with other nearby Cotswold towns and villages to make a day of it. Closest is Broadway, only a 10-minute drive away. Broadway is known for its independent shops and restaurants, and has a good selection of places to stay. You can also visit the Gordon Russell Design Museum or check out the views from the fairytale Broadway Tower.
Also within easy reach of Snowshill are the gardens at Batsford and Sezincote. Batsford Arboretum (6 miles) has the country's largest private collection of trees and shrubs covering 56 acres, and is also next door to the Cotswold Falconry Centre. And Sezincote (7 miles) is a unique Indian-inspired house and garden with fountains, grottoes and a Hindu temple.
Or you can take a trip through the countryside near Snowshill by steam train on the Gloucestershire–Warwickshire Steam Railway, which runs between Cheltenham and Broadway.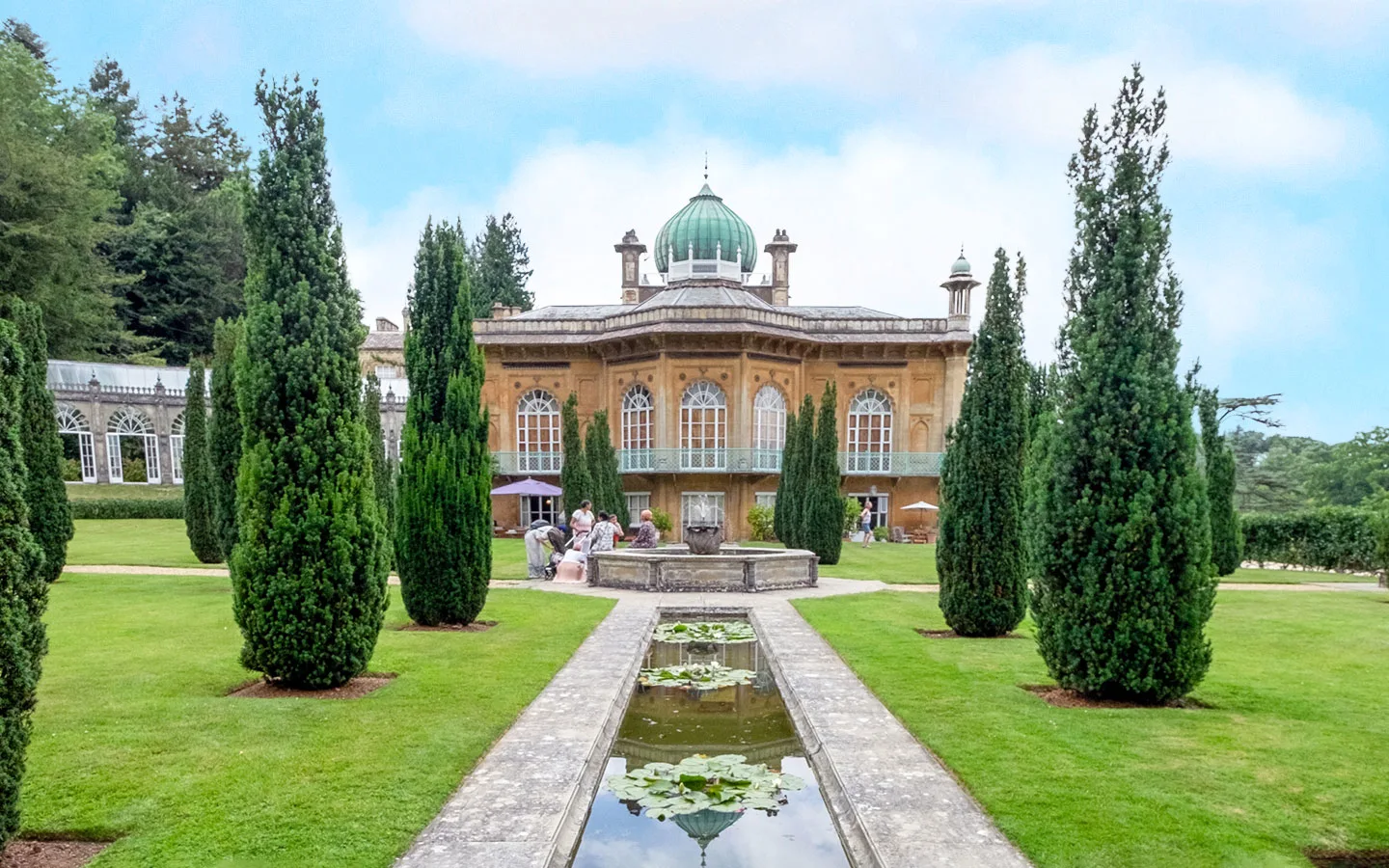 Where to eat in Snowshill
There's a National Trust café and tea room at Snowshill Manor where you can stop off for drinks, cakes and snacks. They also serve a small range of hot food from 12pm–2pm.
The main place to eat in Snowshill is the Snowshill Arms overlooking the village green. This cosy pub dates back to the 15th-century and is thought to have originally been a brewery for monks at Winchcombe Abbey. It's dog- and walker-friendly, with a beer garden and kids' playground.
Today the Snowshill Arms is owned by Donnington Brewery and serves their real ales along with traditional pub food like home-cured ham, steak and kidney pie and fish and chips, as well as Sunday roasts. The pub has also featured on screen in episodes of TV drama Father Brown – which is mainly filmed in the nearby Cotswold village of Blockley – and ITV's Unforgotten.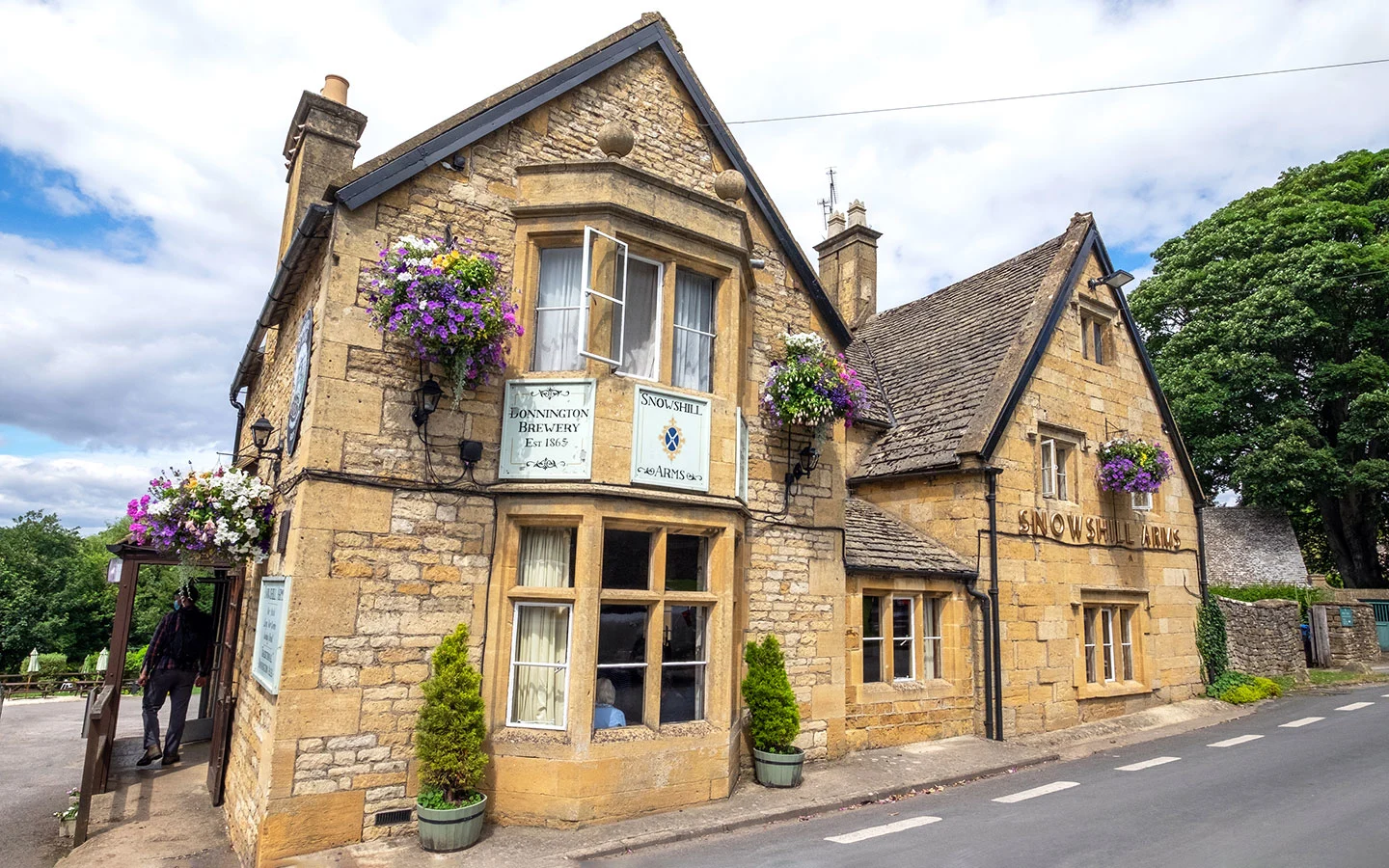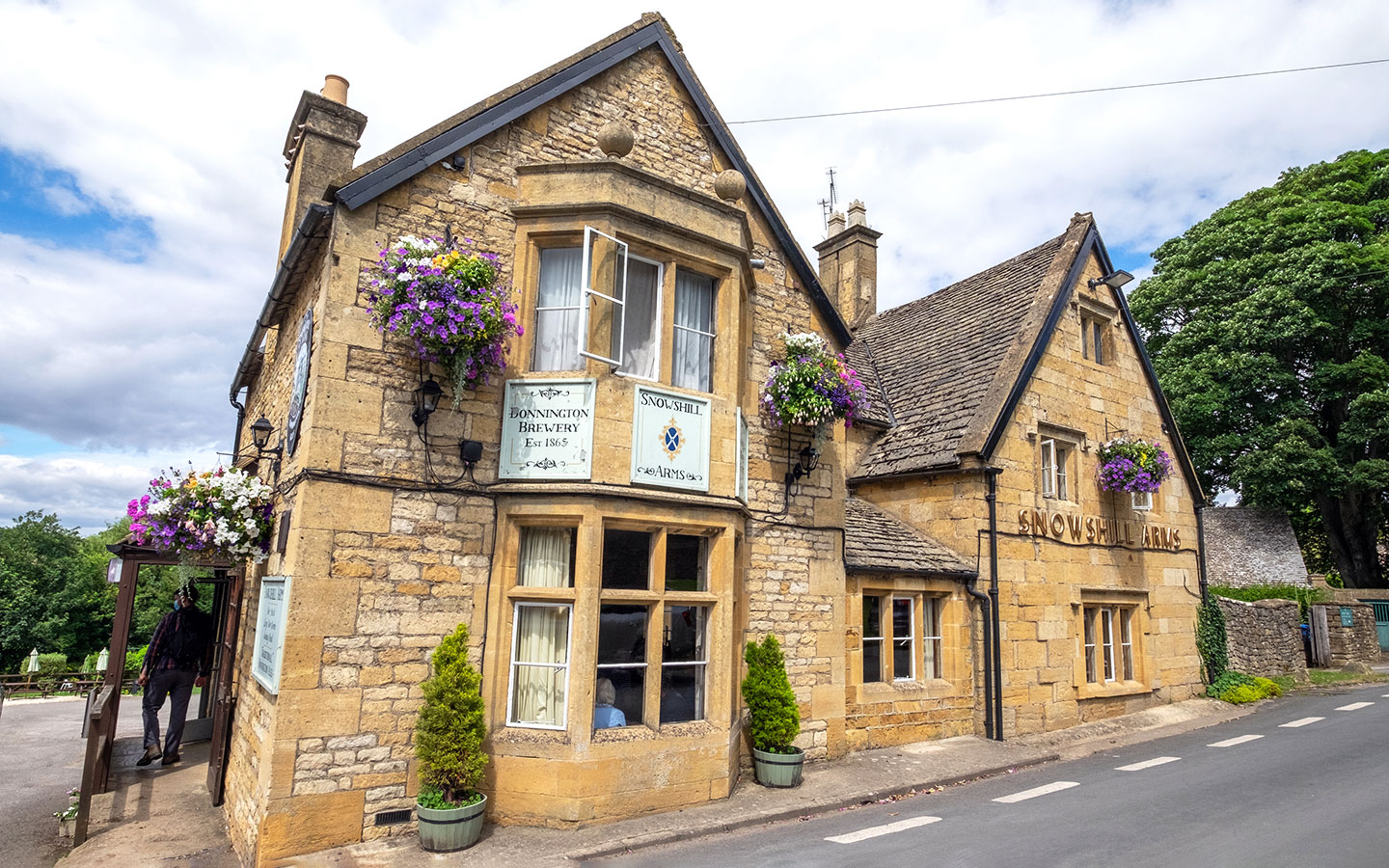 Where to stay in Snowshill
Right opposite Snowshill Manor there are four historic stone cottages available to rent from the National Trust – one-bedroom Diston's Cottage and Spring Cottage, two-bedroom Snowshill Honor's Cottage and five-bedroom Snowshill Manor Farmhouse. Each has characterful exposed beams, antique furniture, inglenook fireplaces and woodburners. Dogs are welcome.
Sheepscombe Byre* lies on the edge of the village, with views of Snowshill and the Broadway Tower from its deck. This light and spacious barn conversion has two bedrooms and two bathrooms, a fully equipped kitchen and a lounge with woodburner for the winter.
Or two miles outside of Snowshill is Buckland Manor*, a 13th-century manor house which is now a luxurious Relais & Chateaux country house hotel. There are 15 rooms, including one with four-poster bed, fireplace and oak-panelled walls. The hotel also has a fine-dining restaurant using produce from the Vale of Evesham, 10 acres of grounds, a croquet pitch and tennis courts.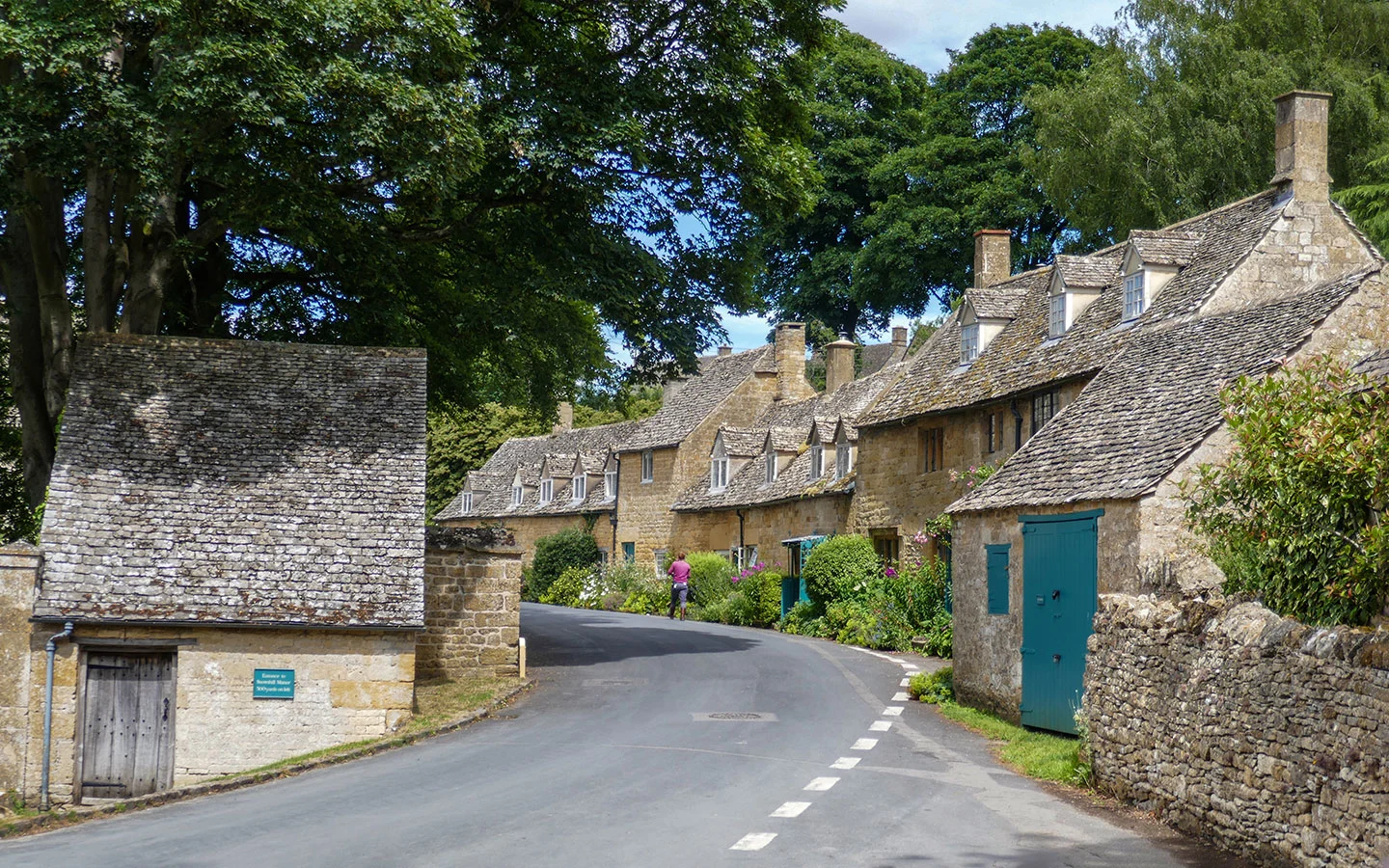 How to get to Snowshill
By car
Snowshill is 3 miles south of Broadway – follow Church Street south from the village green. Roads around Snowshill are narrow, so be careful if you have a large vehicle. There's a free car park just before Snowshill Manor, as well as a National Trust car park for visitors to the manor and roadside parking outside the church and Snowshill Arms. But it can get busy at weekends.
By public transport
There are no buses to Snowshill, but you can reach nearby Broadway by bus from the train stations at Evesham and Moreton-in-Marsh. The Rural 4 bus from Evesham takes 20 minutes to reach Broadway or it's 25 minutes from Moreton-in-Marsh via the 1/2 bus. Then you can take a taxi to Snowshill from Broadway (book taxis in advance as they are limited), or it's a 2.5-mile walk.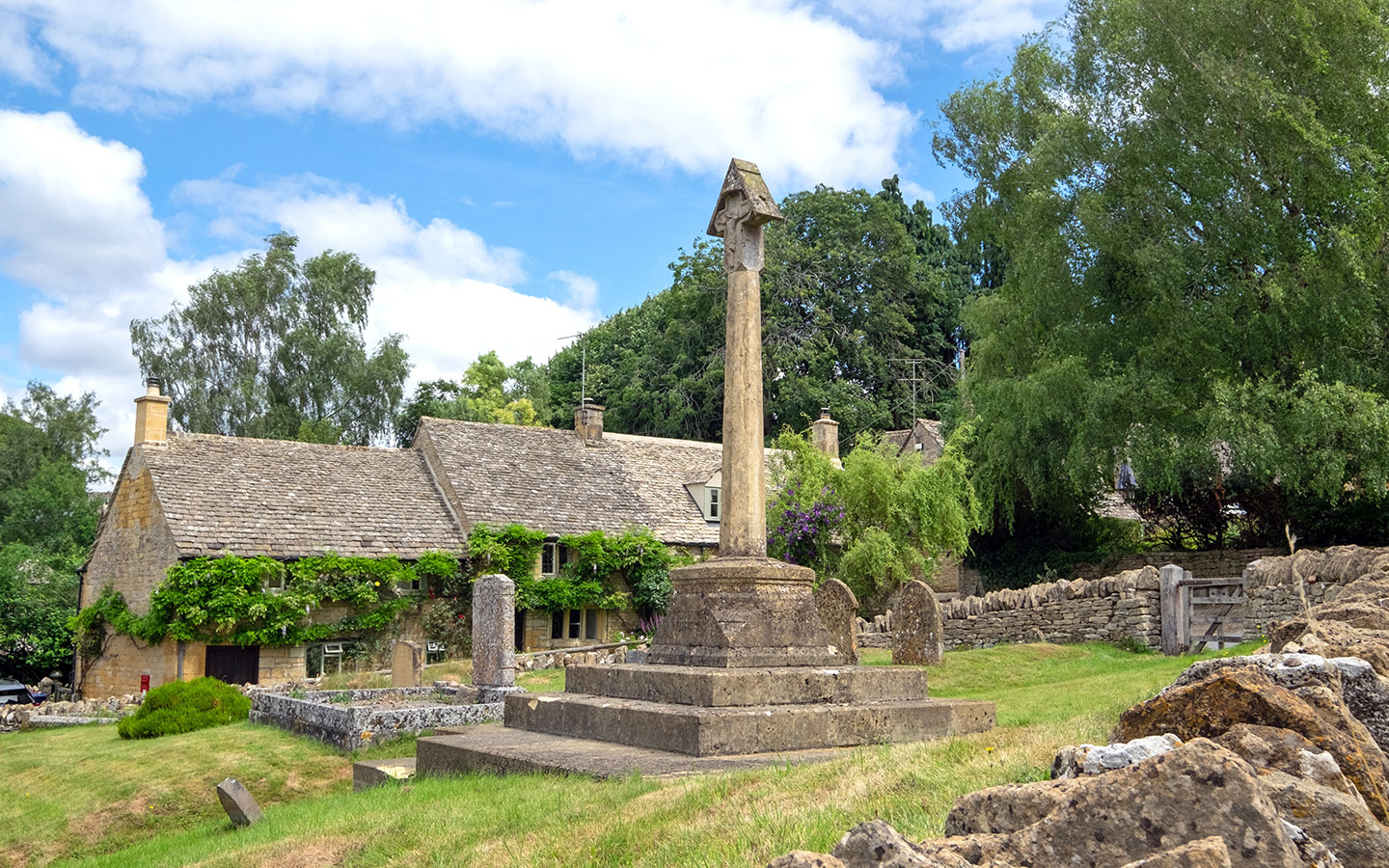 Save for later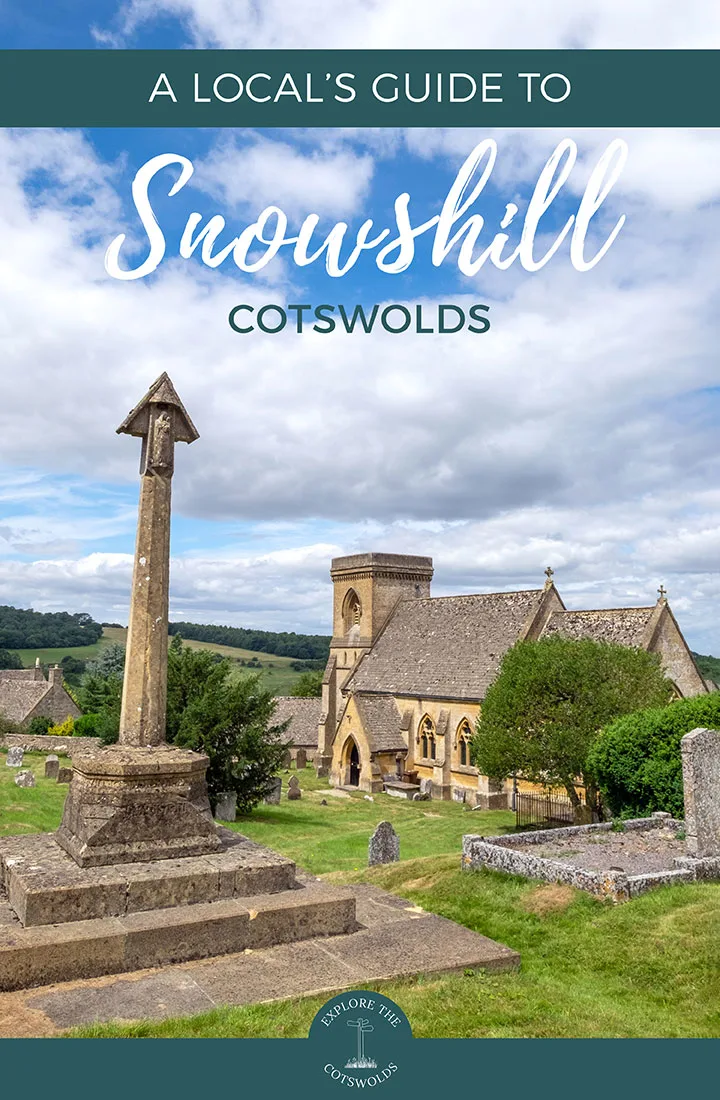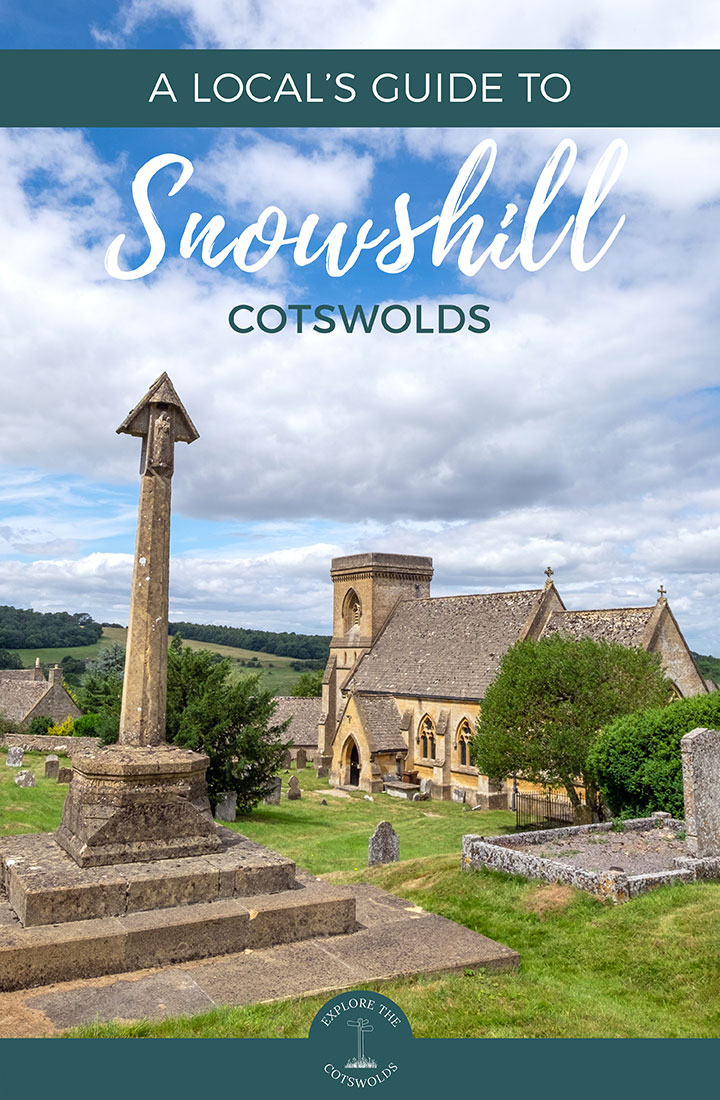 * This site contains affiliate links, where I get a small commission from purchases at no extra cost to you.