The days are getting warmer, flowers are blooming and animals are coming out of hibernation – the Cotswolds in spring is bursting with new life. From March to May the region's gardens are at their best but its picturesque villages are still fairly quiet before the summer rush. Add in a host of seasonal events from blossom trails and scenic dining to guided walks and Easter egg hunts and it's a great time to visit. So here are 25 of our top things to do in spring 2022 in the Cotswolds.
25 things to do in the Cotswolds in spring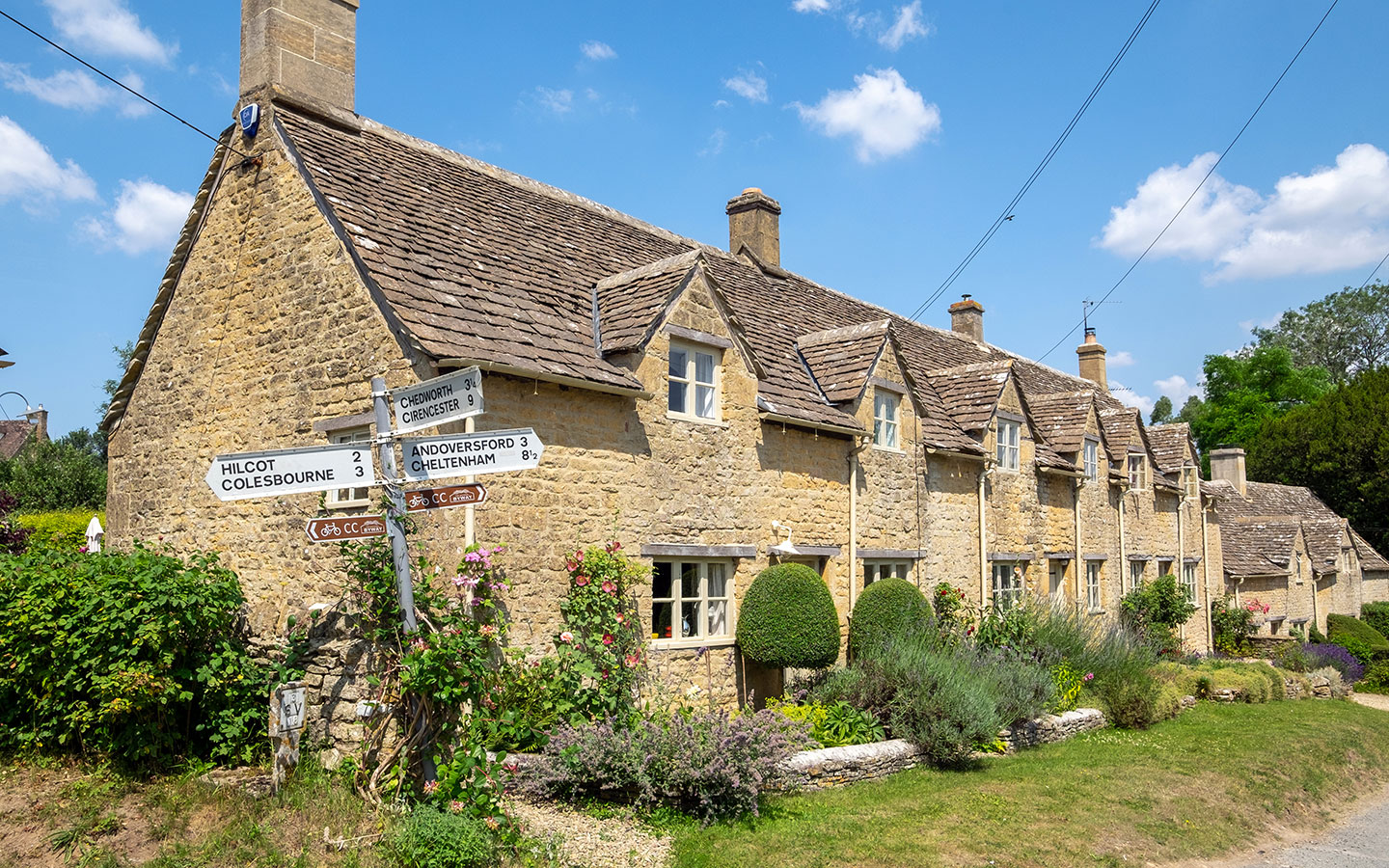 The great outdoors
1. Admire beautiful bluebells
A carpet of vibrant bluebells is a sure sign that spring has arrived, and there's a good selection of places to see them in woodlands around the Cotswolds, with the best of the blooms normally on display during April and May. One of the top places to see bluebells in the Cotswolds is Foxholes Nature Reserve on the River Evenlode, four miles south of Kingham. Follow the 1.75-mile circular Wildlife Walk through ancient woodland and look out for birds and butterflies.
More of our favourite Cotswold bluebell-spotting locations include Frith Wood Nature Reserve overlooking the Slad and Painswick valleys, Woodchester Park south of Stroud, Leckhampton Hill near Cheltenham and Dover's Hill on the Cotswold Way west of Chipping Campden.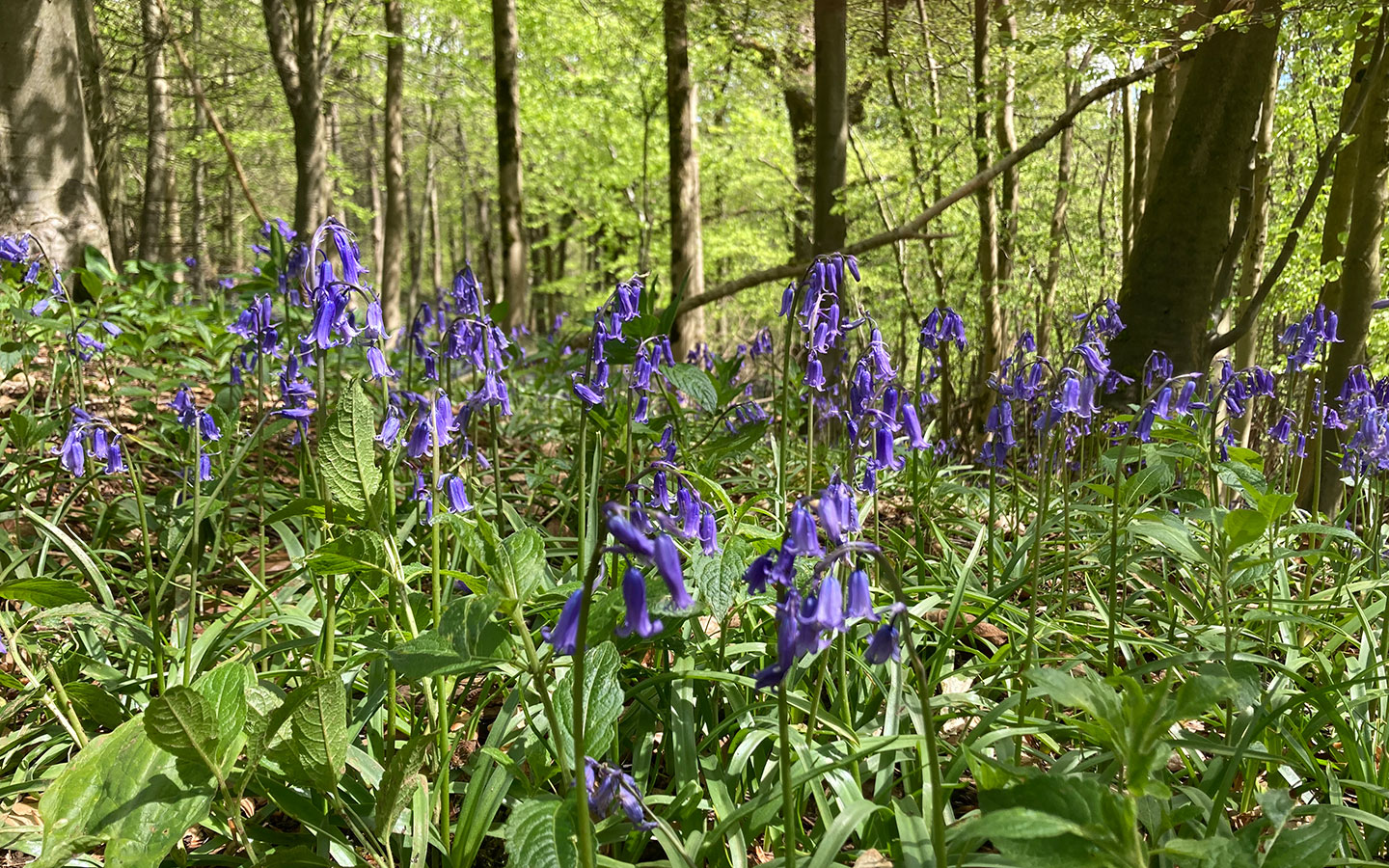 2. Follow the Evesham Blossom Trail
Located just outside the official border of the Cotswolds, the Evesham Blossom Trail takes you through the Vale of Evesham along a 50-mile signposted route lined with white and pale pink apple, pear, plum, damson and blackthorn blossoms. The route runs from mid-March to mid-May, with a trail map showing where you can see the different types of blossom.
3. Visit Badminton House Gardens
Grand Badminton House has been home to the Dukes of Beaufort since the late 17th century – and is also where the game of badminton was invented. It's a private residence but the beautiful gardens surrounding the house are open to the public for a few days a year, with their Spring Open Day on Sunday 24 April 2022. Look out for the formal beds filled with white tulips, the water features in the shell garden, the fragrant rose garden and the walled kitchen garden.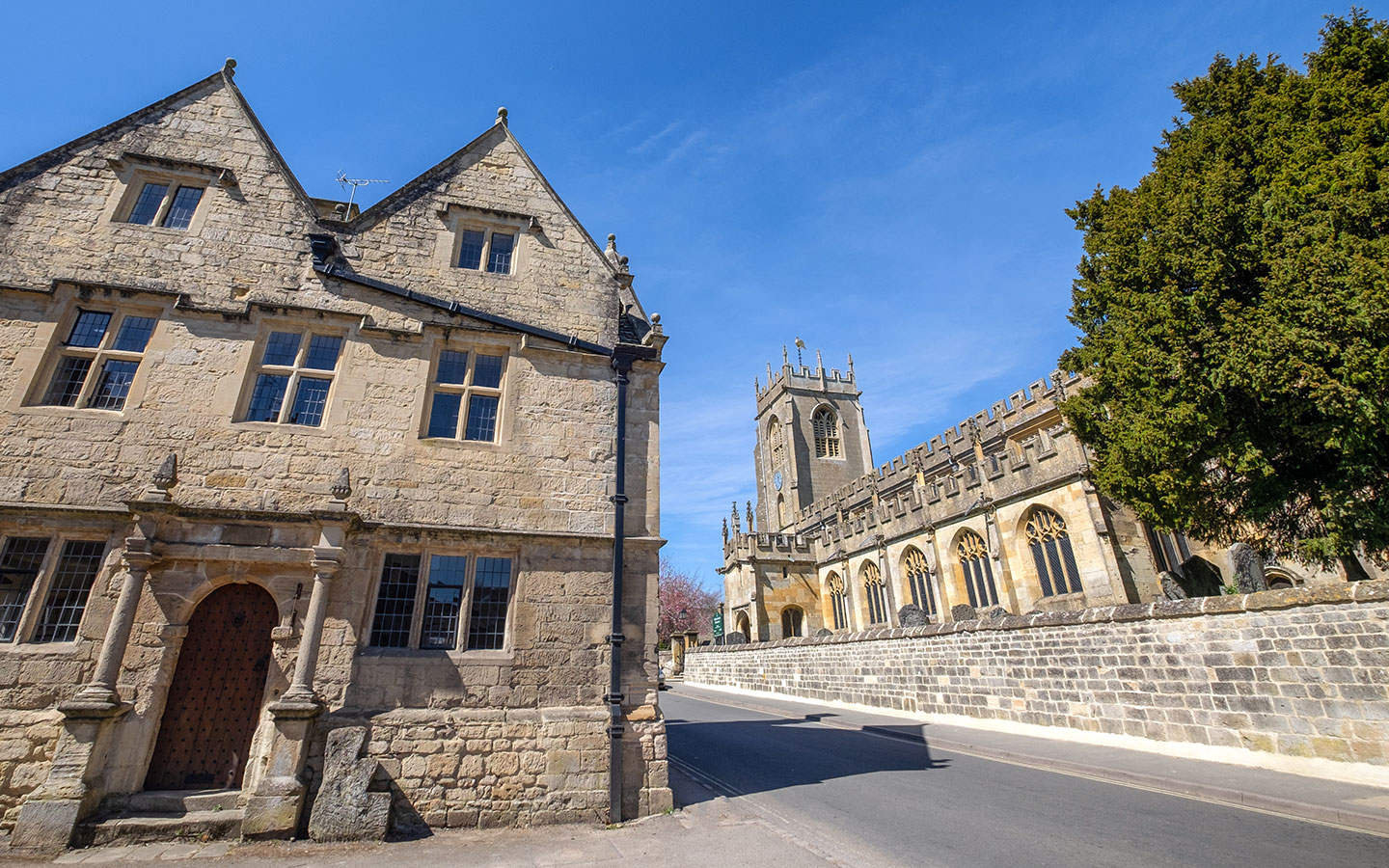 4. Take a hike in Winchcombe
Winchcombe is a hub for walkers in the Cotswolds, and the annual Winchcombe Walking Festival is a great opportunity to explore its scenic surroundings on a guided walk. This year's festival takes place from 20–22 May, with a selection of walks available at different lengths and difficulty levels, including one to the site where the Winchcombe meteorite hit, a history walk to Sudeley Castle and a trip on board the Gloucestershire–Warwickshire steam railway.
5. Try wild swimming
Wild swimming has seen a boom in popularity in the last few years, both for its health benefits and the chance to get back to nature. As water temperatures start to warm up in the Cotswolds in spring, why not take a dip in the region's lakes and rivers? Popular local wild swimming spots include the River Windrush by the ruins of Minster Lovell Hall, Buscot Weir on the Thames near Lechlade, Stonesfield on the River Evenlode and several lakes in the Cotswold Water Park.
Animals and nature
6. Spring lambing at Cotswold Farm Park
Meet the new additions at Adam Henson's Cotswold Farm Park this spring. The farm has over 600 ewes and goats due to give birth, with lambing and kidding taking place between 14 February and 24 April 2022. You can watch live births, see the newborns and their mums in the Animal Barn, and learn more about the process with lambing talks from their farm experts.
7. See Easter chicks at Birdland
If that's not enough fluffy cuteness, you can also see newborn chicks at Birdland in Bourton-on-the-Water. Dozens of eggs in special incubators are due to hatch out over the Easter break. There are also Easter trails, quizzes and egg-themed talks for their Cracking Easter Fun event from 2–24 April, as well as the park's usual penguins, parrots, pelicans and flamingos.
8. Be a zoo keeper at Cotswold Wildlife Park
You don't have to leave the Cotswolds to meet exotic animals like rhinos, giraffes, wolves, lemurs and lions at the Cotswold Wildlife Park. Located just outside Burford, the park is set in 160 acres of landscaped gardens and has one of the largest animal collections in the UK.
If you want to get up close to the animals you can book a 'keeper for the day' experience to see behind the scenes at the park – with versions available for kids and adults. Each experience gives you the chance to help one of the park keepers with preparing food, feeding and mucking out a variety of different animals, including penguins, giraffes, lemurs and reptiles.
9. Go horse-riding in Stanton
Head out into the Cotswold countryside on horseback with a guided hack. Cotswolds Riding are based in the pretty village of Stanton and take riders out into the hills along quiet paths and bridleways. Trips start from an hour and are suitable for beginners to advanced riders. Or you can make a day of it with one of their pub rides with a stop for lunch along the way.
Festivals and events
10. Cheltenham Race Week
Cheltenham Race Week is one of the biggest events in the horse-racing calendar, with thousands of racegoers taking over the town from 15–18 March. The action culminates with the famous Gold Cup on the Friday, but there's also Ladies' Day on Wednesday and St Patrick's Day on Thursday. And away from the track there are special events in town, from race day breakfasts and pop-up bars to the opening of the new Steeplechase Gin Distillery in Montpellier.
11. National Trust Easter egg hunts
Join in an egg hunt this Easter at National Trust properties around the Cotswolds. This family-friendly event has a trail of nature-inspired activities to follow, and if you complete them all you win a chocolate egg. Trails can be found at Chedworth Roman Villa, Dyrham Park, Hidcote, Lacock, Prior Park, Snowshill Manor and Westbury Court Garden in April (dates varying slightly at each).
12. Easter at Blenheim Palace
Blenheim Palace is also putting on an Easter celebration in the palace's walled garden from 15–18 April. The event is being held in association with Hotel Chocolat, who'll be running chocolate making and tasting workshops. There are also lots of activities for kids including Easter egg hunts, circus skills, balloon modelling, bungee trampolines, fairground rides and face-painting.
13. Easter Eggstravaganza at Over Farm
And if that's not enough chocolate for you, then Over Farm just outside Gloucester is hosting an Easter Eggstravaganza from 9–23 April. The event is designed for children aged two to eight and as well as meeting the farm's animals – including the Easter Bunny – they can watch live shows and take part activities like tractor trailer rides, mini golf and jumping pillows.
14. Giffords Circus at Sudeley Castle
Giffords Circus is a much-loved magical village green circus with its headquarters in the Cotswolds. Each year they travel around the UK performing their latest show, each of which has a different theme. This year's is the Mexican-inspired ¡Carpa!, featuring Mexican art, music and history, with special guest performers as well as Giffords favourites like Tweedy the Clown.
This spring there are shows at Fennells Farm near Stroud (14–25 April), Daylesford Organic Farm (6–16 May) and Sudeley Castle (19–30 May), with more shows in the region later in the year. You can also add on a three-course feast after the show at their Circus Sauce supper club.
15. Chipping Campden Music Festival
Chipping Campden Music Festival is back for 2022 on 7–21 May with a host of performances from new and established classical musicians. Concerts take place in the stunning setting of Chipping Campden's 15th-century St James Church. The programme includes performances by the Chipping Campden Festival Academy Orchestra as well as soloists and musical masterclasses.
16. The Nailsworth Festival
With a mix of events, activities, workshops and performances, the Nailsworth Festival returns to this Stroud Valleys town on 21–28 May 2022. The festival is a celebration of the arts and with a mix of music, dance, comedy, drama and literature events, as well with family entertainment and food and craft stalls in the Mortimer Gardens on Festival Saturday.
17. Cheese-rolling on Cooper's Hill
The Cotswolds' most notorious event takes place on 30 May this year as daredevil competitors chase an eight-pound wheel of Double Gloucester down steep Cooper's Hill in Gloucestershire, with the fastest to the bottom in one piece winning the cheese. The event has a long history but has recently become an international spectacle, with the long list of injuries not discouraging people coming from all across the world to take part and try to win the coveted prize.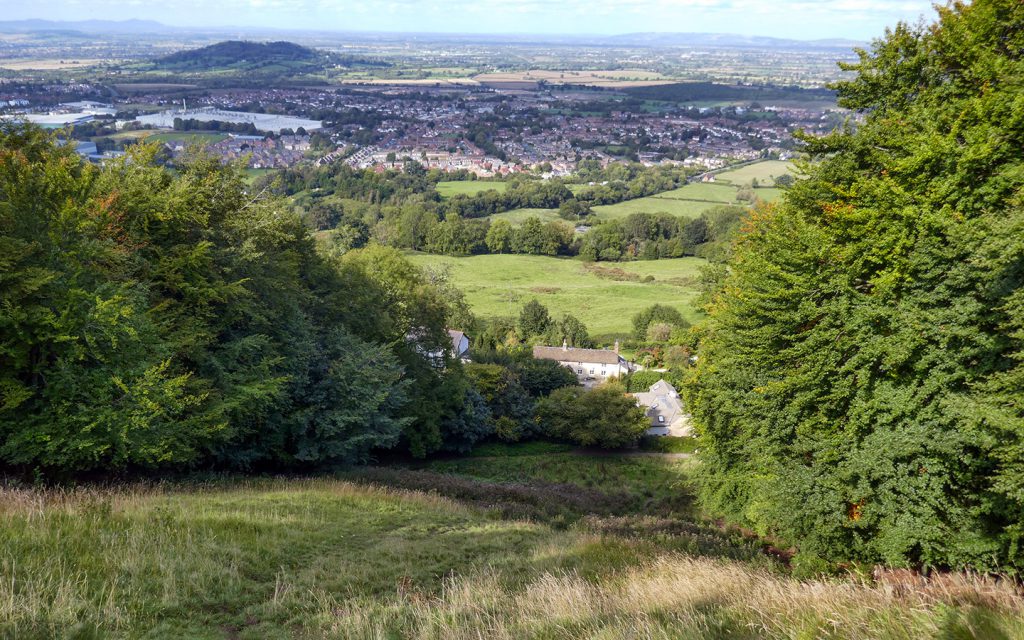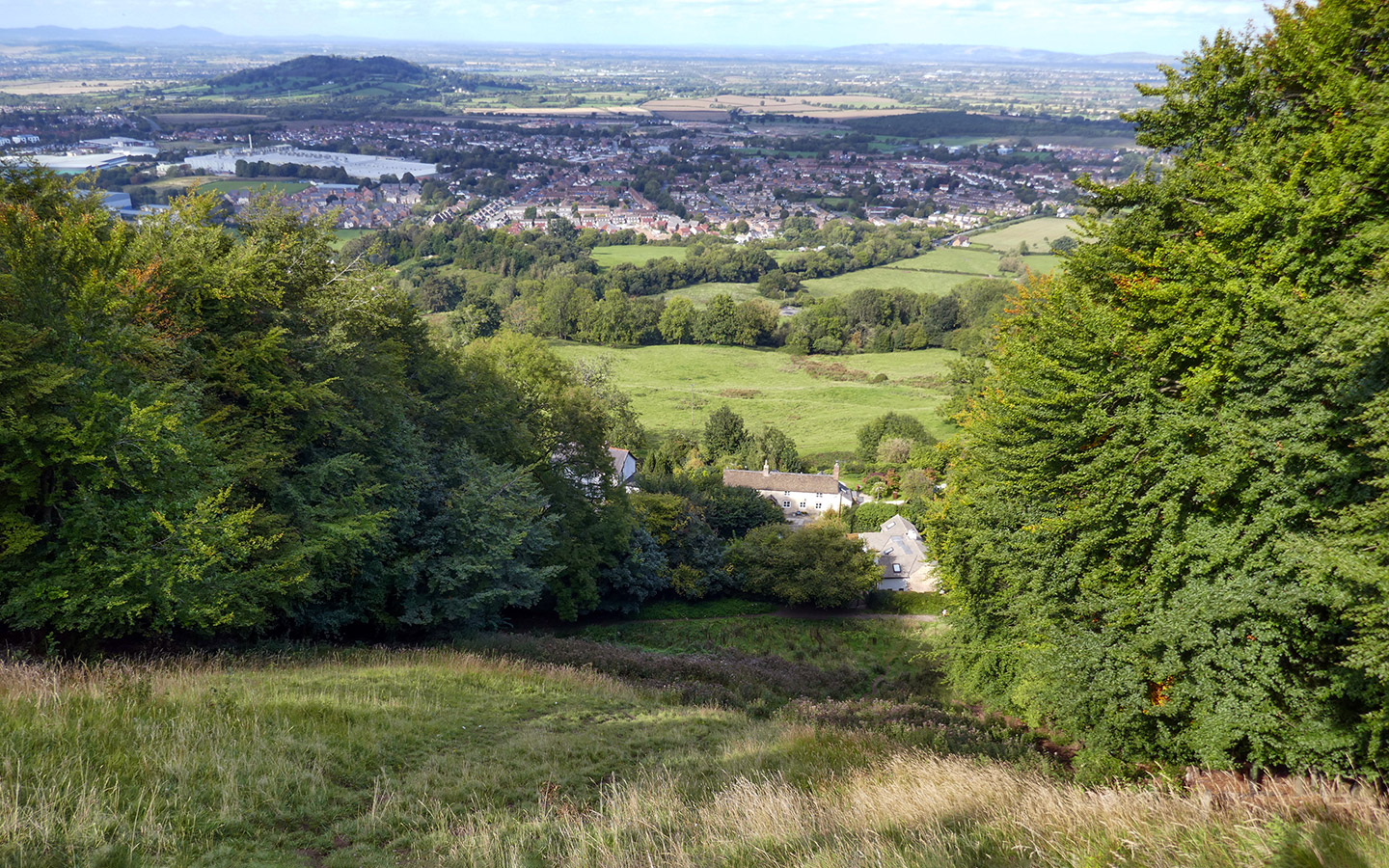 Art and history
18. Go back in time to the Roman Cotswolds
Take a trip back in time by visiting some of the Cotswolds' Roman sites. Cirencester – or Corinium – was an important town in Roman Britain, and remains of Roman villas, roads and temples have been found across the Cotswolds. Best known are the Roman Baths in Bath, but there's also Chedworth Roman Villa, once home to a wealthy family with underfloor heating, bathhouses and shrines. Or Great Witcombe Villa with its mosaics featuring sea creatures.
There's also the ruins of North Leigh Roman Villa by the River Evenlode in Oxfordshire. And you can visit the earthwork remains of one of Britain's largest Roman amphitheatres in Cirencester, and learn more about Cirencester's Roman era at the Corinium Museum.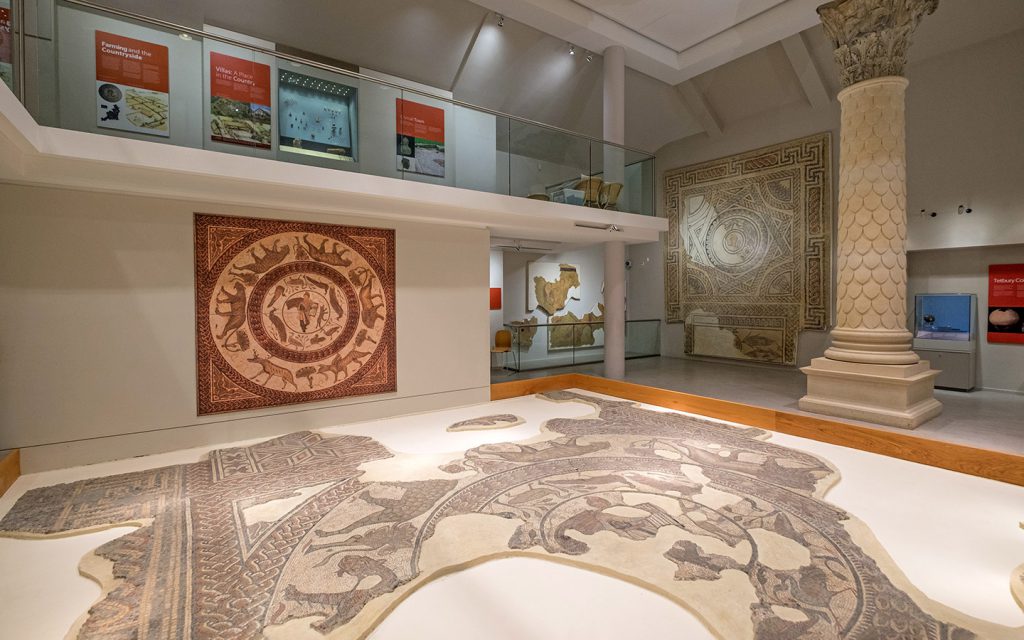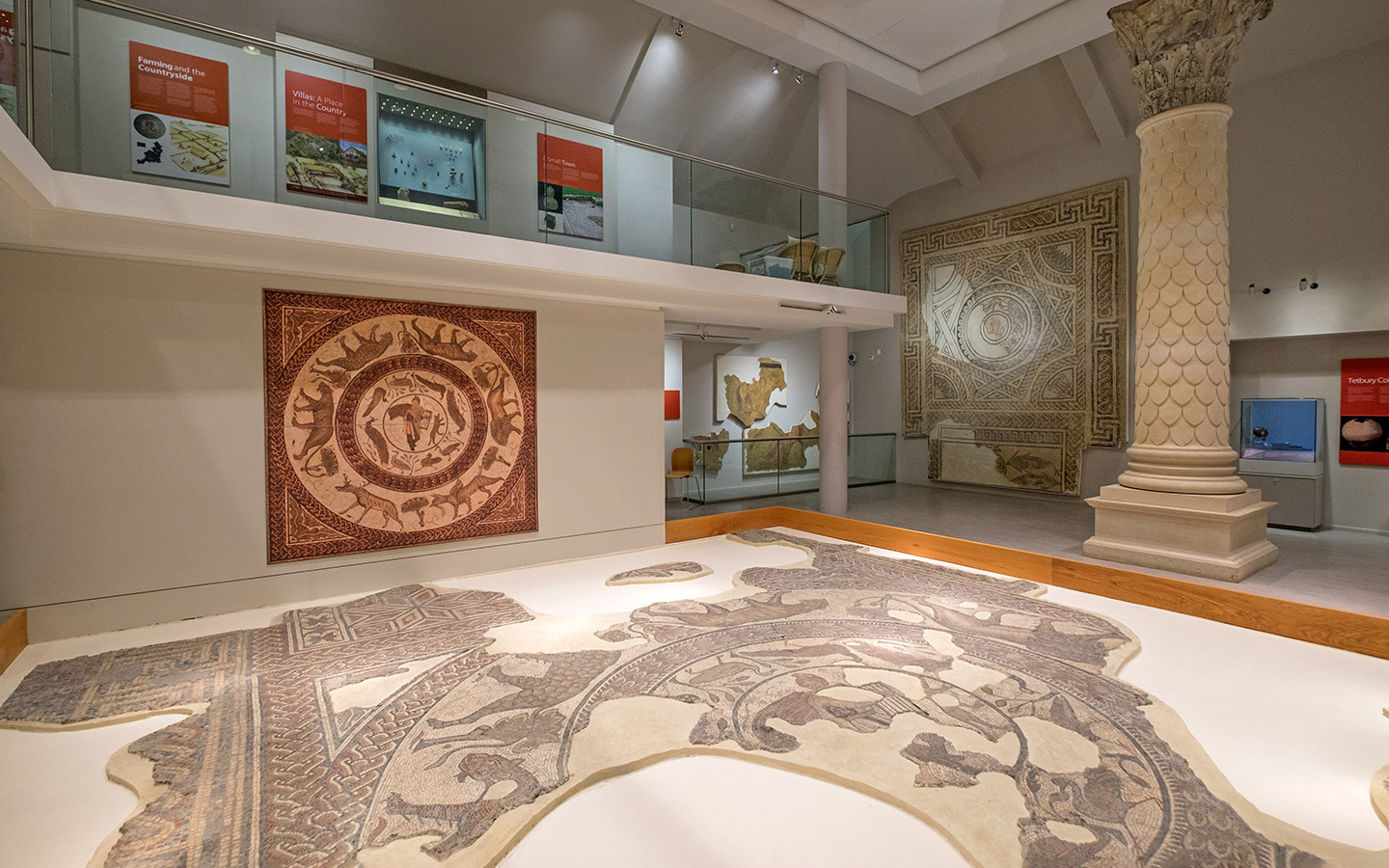 19. Visit William Morris' summer retreat
17th-century manor house Kelmscott Manor near Lechlade was described by designer and poet William Morris as 'Heaven on Earth'. He used the house as a summer escape from London and its architecture and gardens helped inspire the Arts and Crafts Movement. Kelmscott Manor opens to the public from 1 April after refurbishment (open Thursday–Saturday), and you can see Morris' furniture, textiles and belongings on display, as well as exploring the gardens.
20. Explore the Cotswold Sculpture Park
Another local artistic highlight which opens for the season on 1 April is the Cotswold Sculpture Park (open Thursday–Monday). The park lies on the edge of the Cotswold Water Park and has 10 acres of forested ground dotted with over 170 sculptures from local and international artists. And if any catch your eye all are for sale so you can take them home with you.
Food and drink
21. Forage for wild garlic
Take a walk through the woods in the Cotswolds this spring and you might notice the distinctive smell of garlic. The wild garlic season runs from March, when you can pick a few of the young leaves to whip up a tasty pesto, soup or garlic bread. The plants like shady damp conditions, so looks out for it in woodlands and riverbanks with its long, pointed leaves and white flowers. Some of our top foraging spots are Newark Park, Prior Park and Dowdeswell Woods.
22. Learn to make cocktails at the Old Stocks Inn
If you want to shake up your cocktail-making skills, the Old Stocks Inn in Stow-on-the-Wold is running a series of cocktail classes this spring, taking place on 4 March, 1 April and a date TBC in May. Sessions take place in their newly refurbished cocktail lounge and are led by one of their drinks suppliers, who show you how to make three different creative cocktails.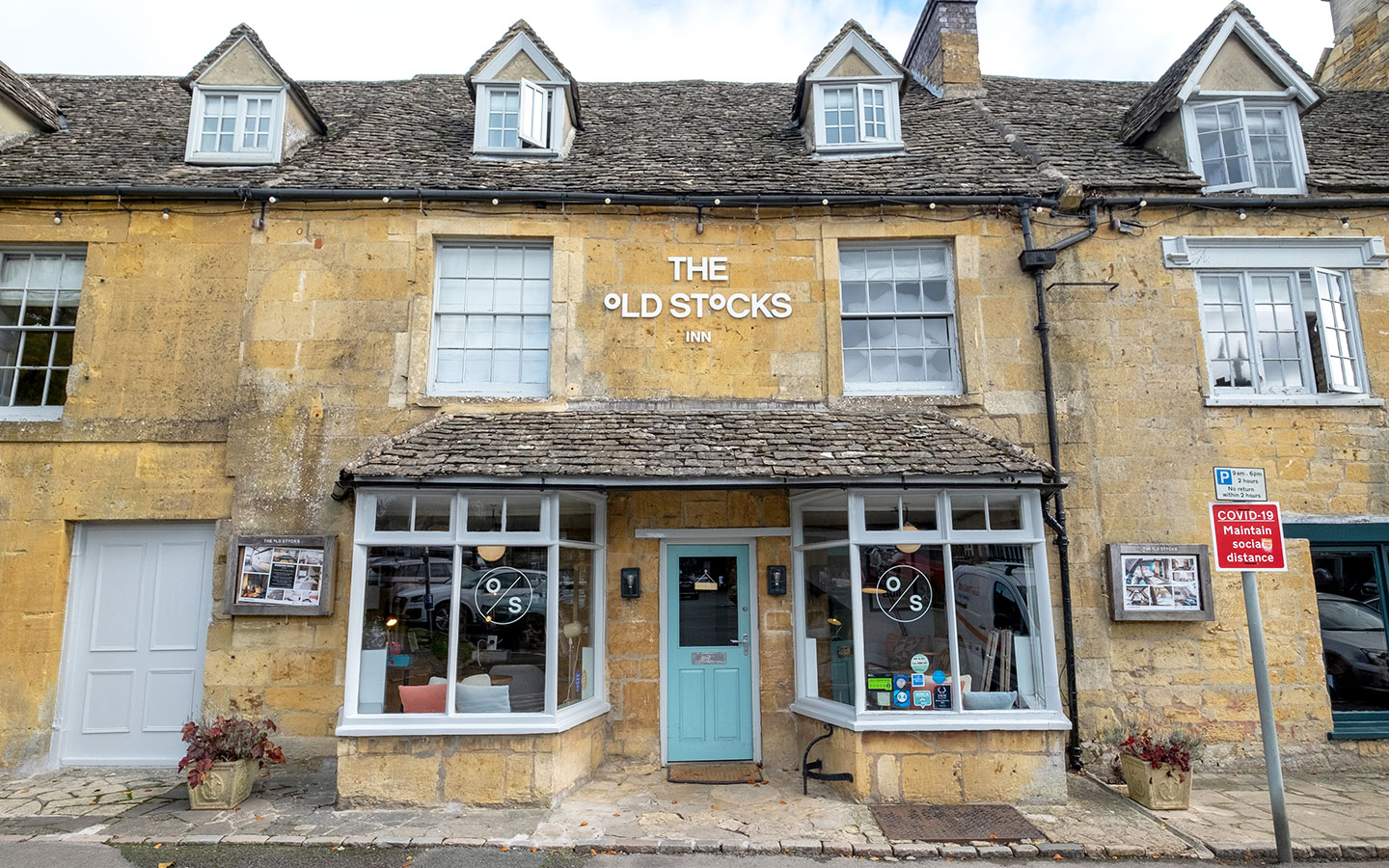 23. Treat mum to a Mother's Day afternoon tea
Mother's Day takes place on 27 March in 2022 and is the perfect excuse to spoil your mum with a delicious afternoon tea. We're have lots of choice when it comes to afternoon teas in the Cotswolds, but some of our favourite spots which combine a gorgeous setting and tasty treats are The Painswick in Painswick, Lucknam Park Hotel near Bath, Lords of the Manor in Upper Slaughter, Ellenborough Park near Cheltenham and Whatley Manor in Malmesbury.
24. Enjoy a Scenic Supper
Dine in a bespoke glasshouse in pop-up locations around the Cotswolds with the Scenic Supper. From 1 April they'll be in residence at Todenham Farm near Moreton-in-Marsh on Fridays and Saturdays, serving up delicious lunches and dinners with panoramic countryside views. Set menus change monthly and use local, seasonal produce, and there's a gin and cocktail bar.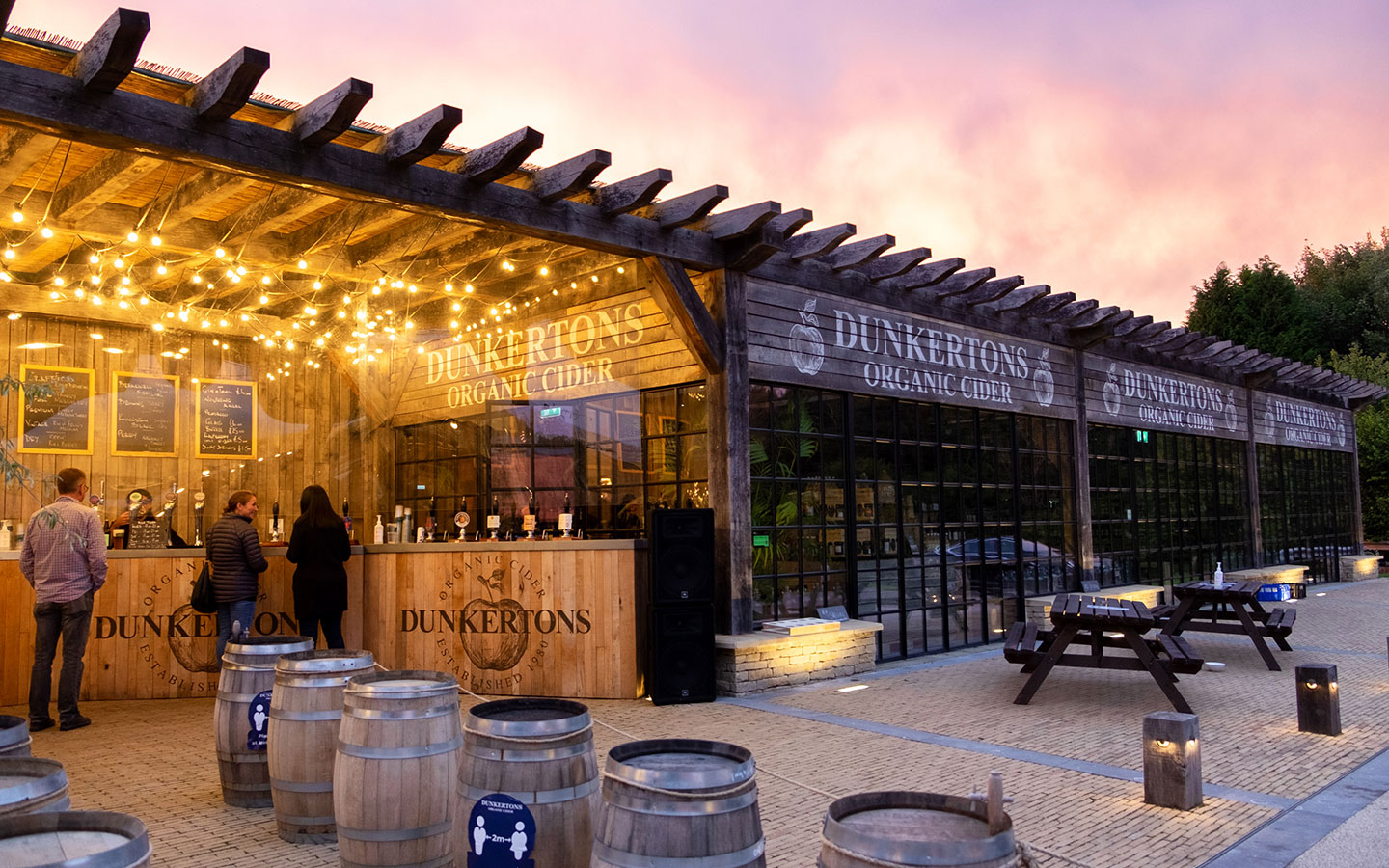 25. Take a cider-making class
If you've ever fancied making your own cider, Dunkertons on the outskirts of Cheltenham are running cider masterclasses in the Cotswolds in spring. Taking place on 6 and 13 March, 9 and 30 April and 28 May, each class start with an introduction to cider-making and a tour of the cidery. Then you get a lesson with Dunkertons' master cider maker who'll show you how to create your own blended cider, which is followed by a cheese and cider tasting session.
Save for later