Exploring the Cotswolds in autumn means a mix of enjoying the colours outdoors and cosying up inside, as the days get shorter, the leaves start to turn and the summer crowds head home. With events to celebrate harvest, Halloween and Bonfire Night, there's lots going on at this time of year. So to help you plan the next few months, here are 25 of our top things to do in autumn 2022 in the Cotswolds, from woodland walks and foraging classes to festivals and ghost tours.
25 things to do in the Cotswolds in autumn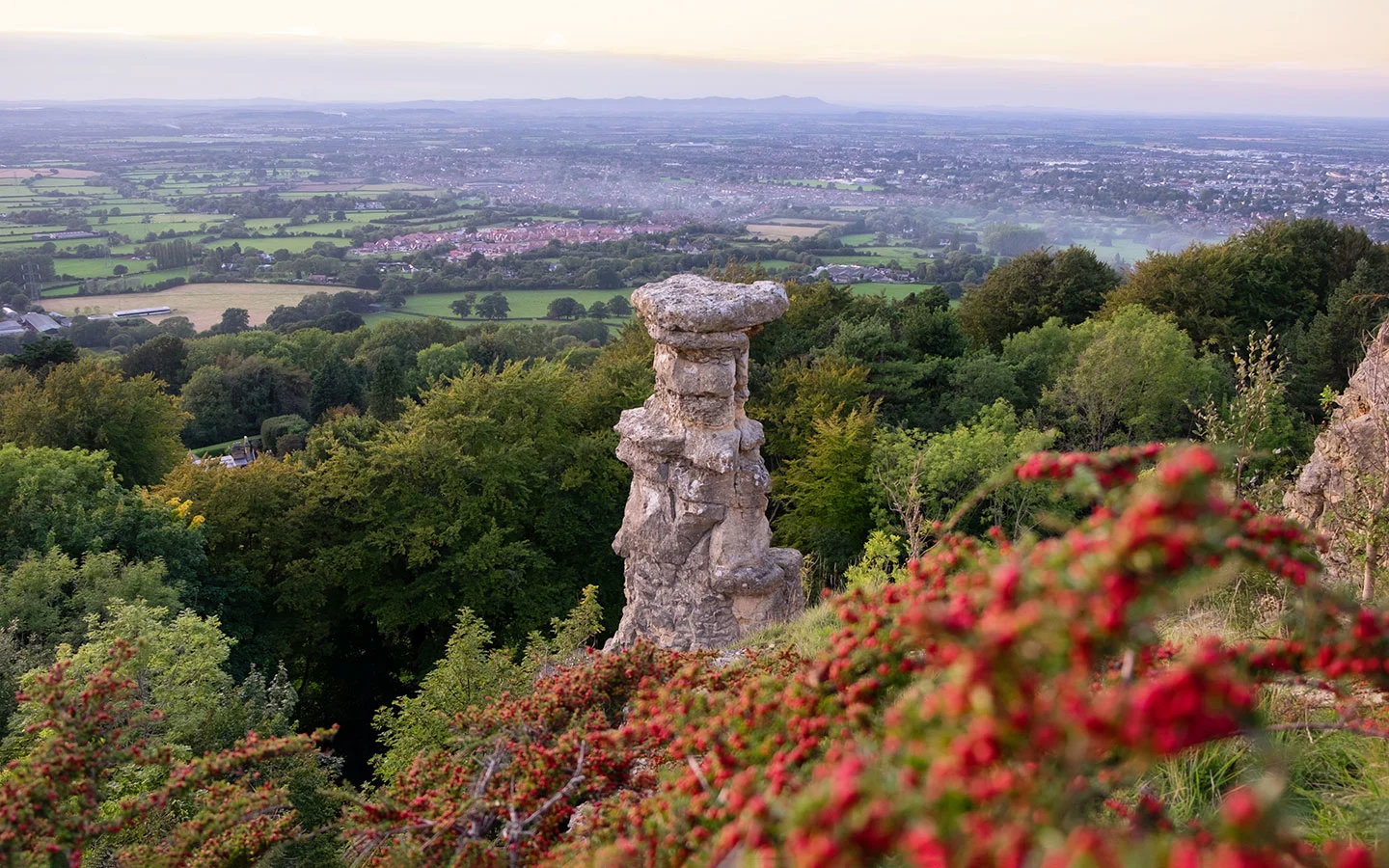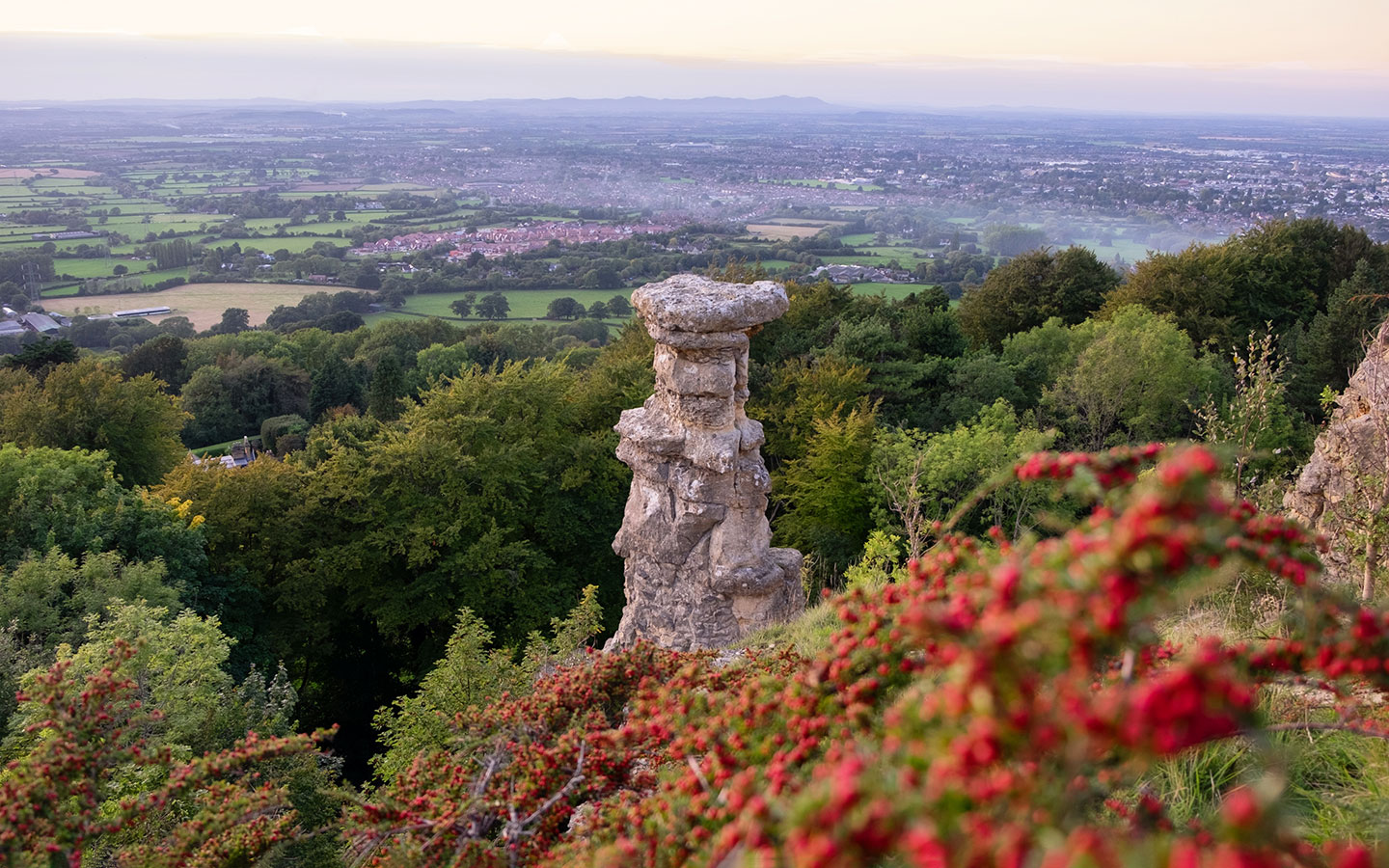 The great outdoors
1. Take a walk in the woods
Crisp sunny days and misty mornings make autumn a great time to head out for a walk in the Cotswold countryside. Choose a woodland path to admire the colourful trees, kick your way through piles of fallen leaves, collect conkers and pick juicy blackberries.
Some of our favourite woodland walks in the Cotswolds are through Lineover Woods, Castlett Wood near Guiting Power and Laurie Lee Wood in Slad. Or climb up to one of the area's viewpoints like Cleeve Common, Bredon Hill or Dumbleton Hill to see the autumn hues from above.
2. See autumn colours at an arboretum
For more beautiful Cotswold autumn colours, pay a visit to the arboretums at Westonbirt and Batsford. The best time to visit to see the colours at their peak depends on the weather (check their websites and social media channels for updates), but generally you can expect to see the tree canopy dazzle in shades of gold, orange and red from early October until mid-November.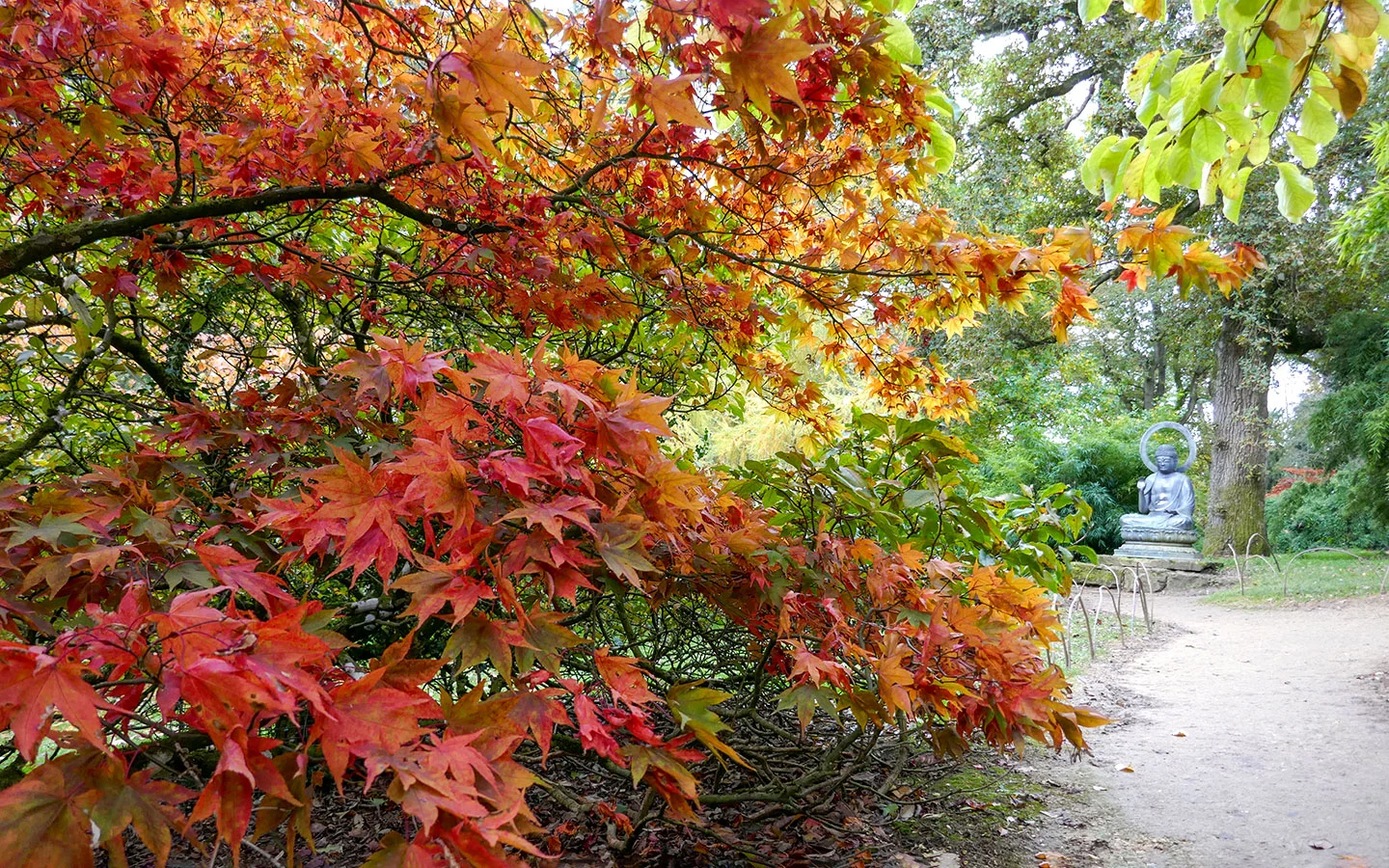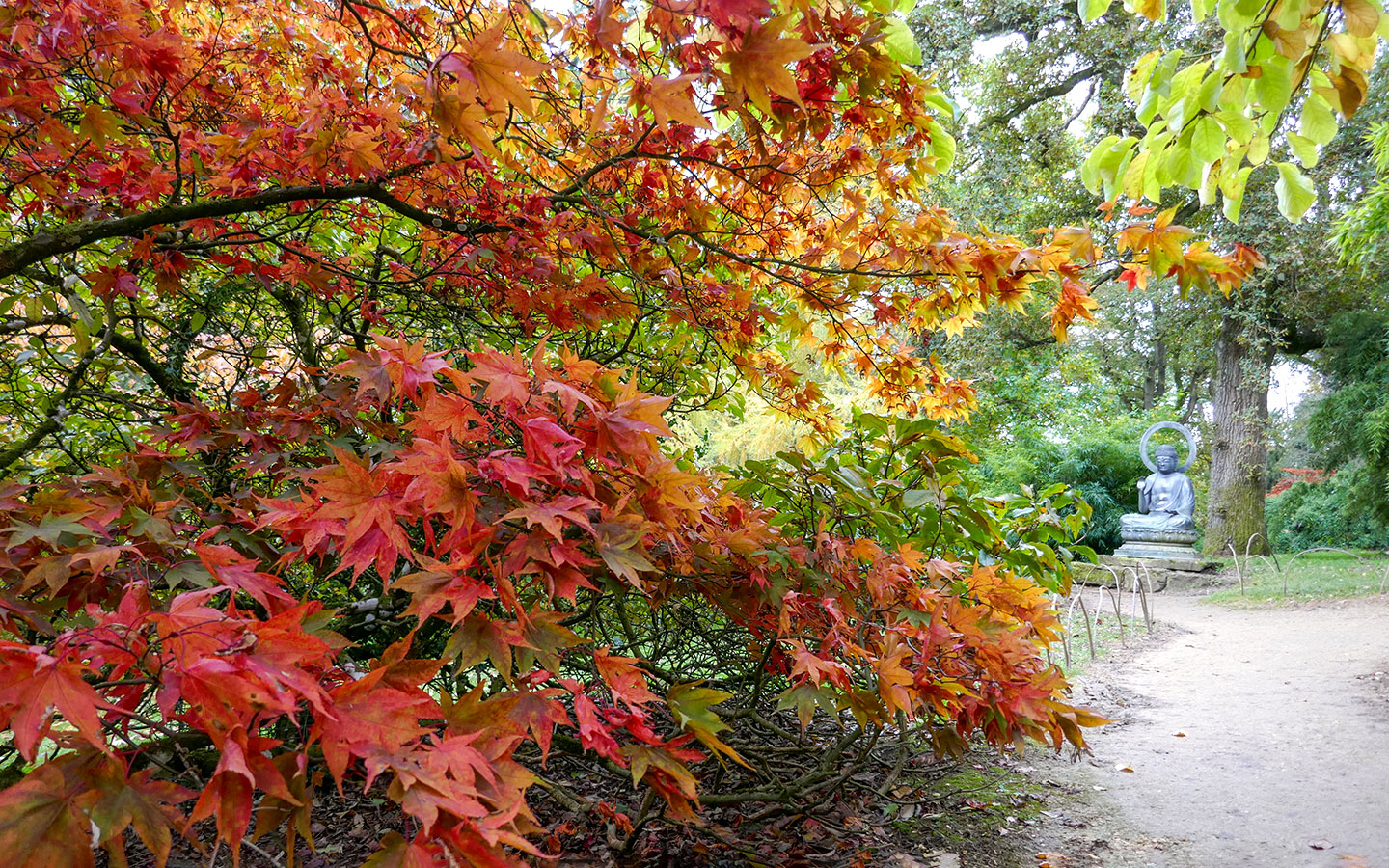 3. Visit the royal gardens at Highgrove
Located near Tetbury, Highgrove is the country residence of King Charles III and the Queen Consort. It's known for its stunning gardens, which are open to visitors for autumn walks from Monday–Friday between 25 September and 14 October. The 60-minute tours, led by experienced guides, take you to the kitchen garden, stumpery and arboretum to admire the estate's autumn colours.
4. Spot wild deer
A stag silhouetted in the mist at sunset is one of the classic images of the Cotswolds in autumn. If you want to photograph deer yourself, there are a few places where you can see them. And if you time it well you can catch the annual deer rut in October, when stags fight to impress female deer.
Lodge Park on the Sherborne Estate was built as a grandstand for deer coursing, and herds of fallow and roe deer still roam the grounds. There is also a deer park at Charlecote Park country house east of Stratford-upon-Avon – where legend has it that a young William Shakespeare was once prosecuted for poaching – and a deer enclosure at the Broadway Tower.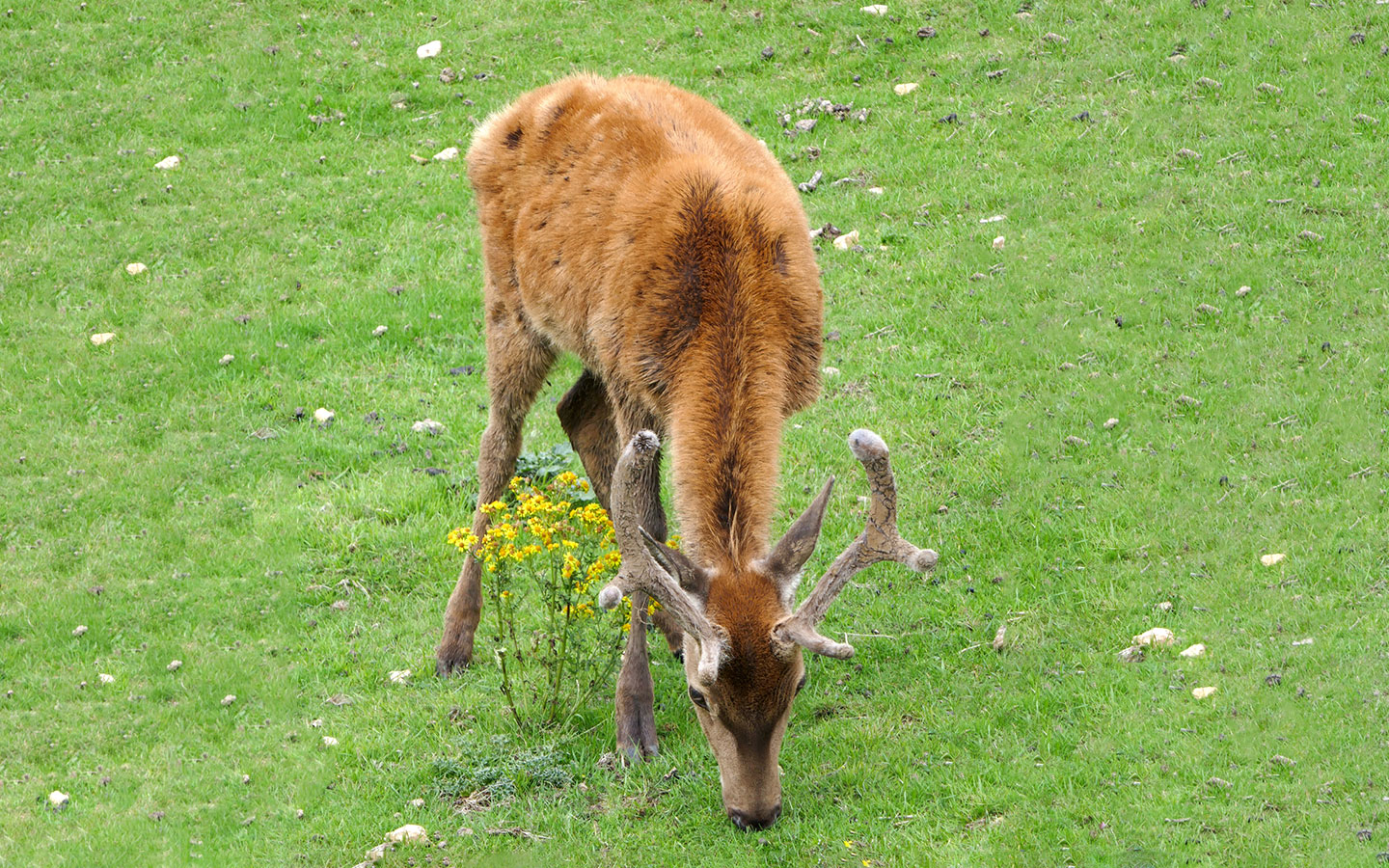 5. Go stargazing
The Cotswolds has some of the darkest skies in England, making it the perfect place to try stargazing. Astronomy experts Dark Sky Discovery have identified the Rollright Stones and Aunt Phoebe's Recreation Ground, both near Chipping Norton, as the Cotswolds' best stargazing spots. Or head to a high point like Cleeve Common, Painswick Beacon or the Tynesdale Monument.
Apps like Star Walk 2, Sky Safari and Star Tracker and are available to download which tell you what you're looking at. Or if you want to learn from an expert you can take a two-hour stargazing tour where you explore star systems, planets and galaxies close up through a large telescope.
6. Pick your own pumpkin
Autumn means pumpkin season, and whether you're planning on carving one for Halloween or cooking up a pumpkin pie, you can choose a prize specimen at one of the Cotswolds' pumpkin patches this October. Among the places where you can pick your own pumpkin are the Cotswold Farm Park near Guiting Power, Cattle Country Animal Park in Berkeley, Primrose Vale farm shop on the edge of Cheltenham, and Over Farm Market just outside Gloucester.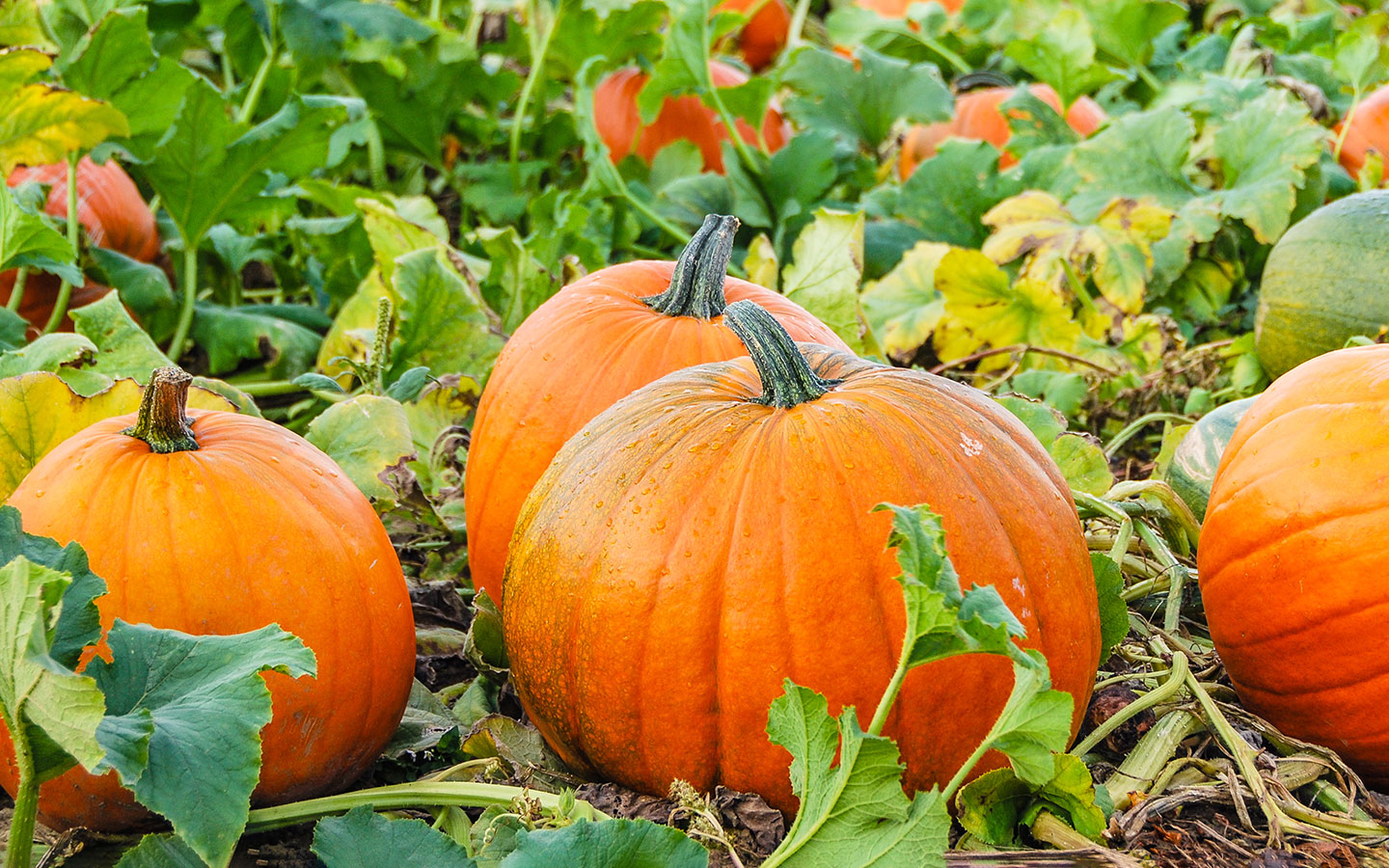 Get cosy
7. Indulge in a luxurious hot chocolate
A steaming cup of creamy hot chocolate, topped with marshmallows and cream, is one of our essential autumn indulgences. Some of our top hot chocolate spots in the Cotswolds are Drizzle Chocolate in Cirencester, Coach House Coffee in Stow-on-the-Wold and The Curious Café in Cheltenham. Or create your own with chocolate drinking flakes from the Cotswold Chocolate Co.
8. Have Sunday lunch by a log fire
What better way to spend an autumnal Sunday than tucking into a traditional roast dinner by a roaring fire in a country pub? And we're spoilt for choice in the Cotswolds with a whole host of cosy spots serving up delicious, locally sourced dishes. The Bell at Sapperton, The Green Dragon at Cowley, The Village Pub in Barnsley, The Five Alls at Filkins, The Potting Shed in Malmesbury and The King's Head Inn in Bledington are just a few of our favourites.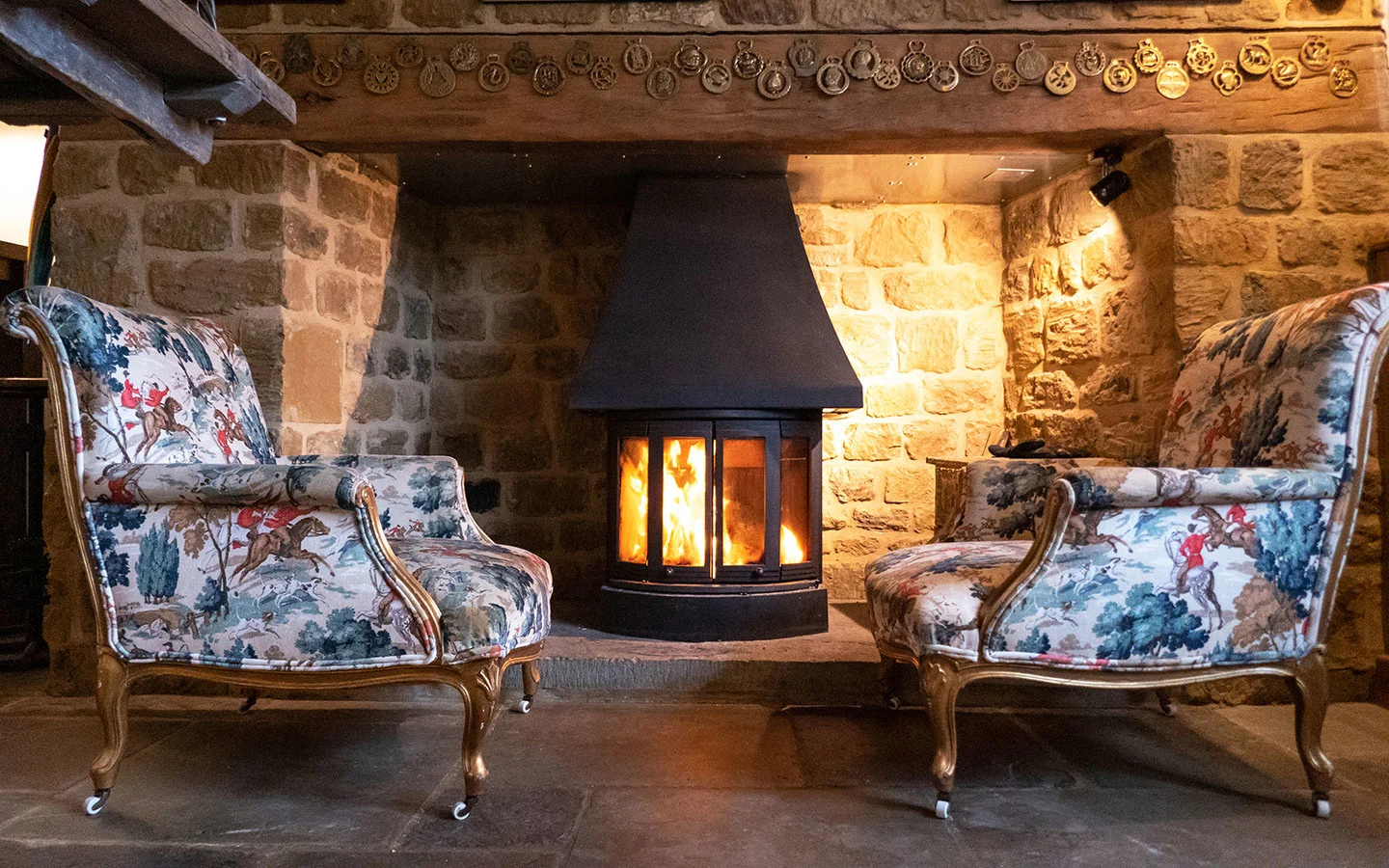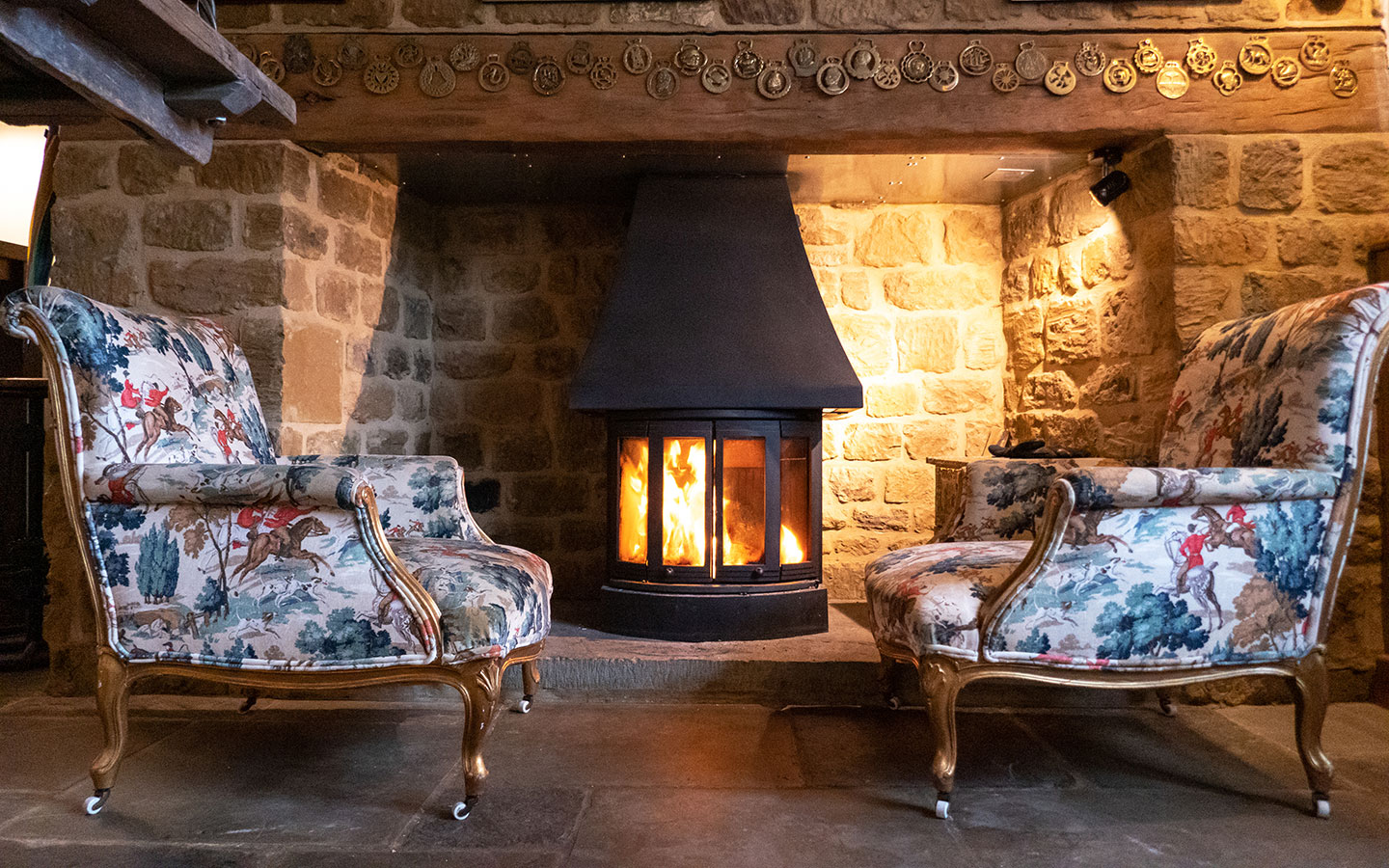 9. Watch a firework display
Wrap up warm (or stay close to the bonfire) and watch glittering fireworks fill the night sky as the Cotswolds celebrates Bonfire Night on 5 November in traditional style. This year there are firework displays being held at Bath Racecourse (4 November), Cheltenham Racecourse, Chipping Campden Recreation Ground and Miserden (all 5 November) and Guiting Power (6 November).
10. Toast marshmallows over the fire
Sticky, caramelised marshmallows cooked on a stick over an open fire are a camping classic. But even if you're not leaving home you can still stoke up a fire and sit out on an autumn evening toasting your way through a bag of marshmallows – whether you prefer them the traditional way, or sandwiched between graham crackers and chocolate for US-style s'mores.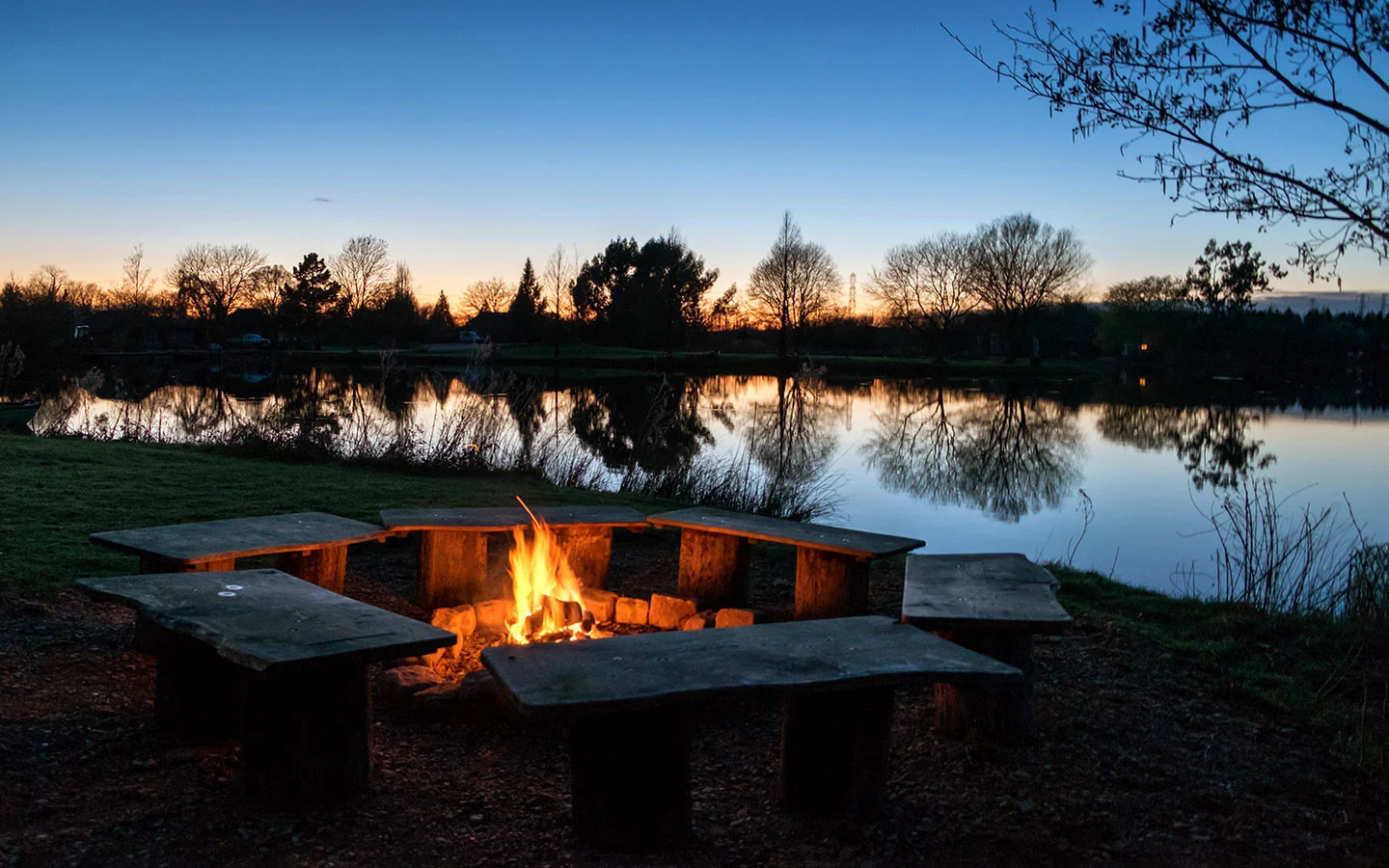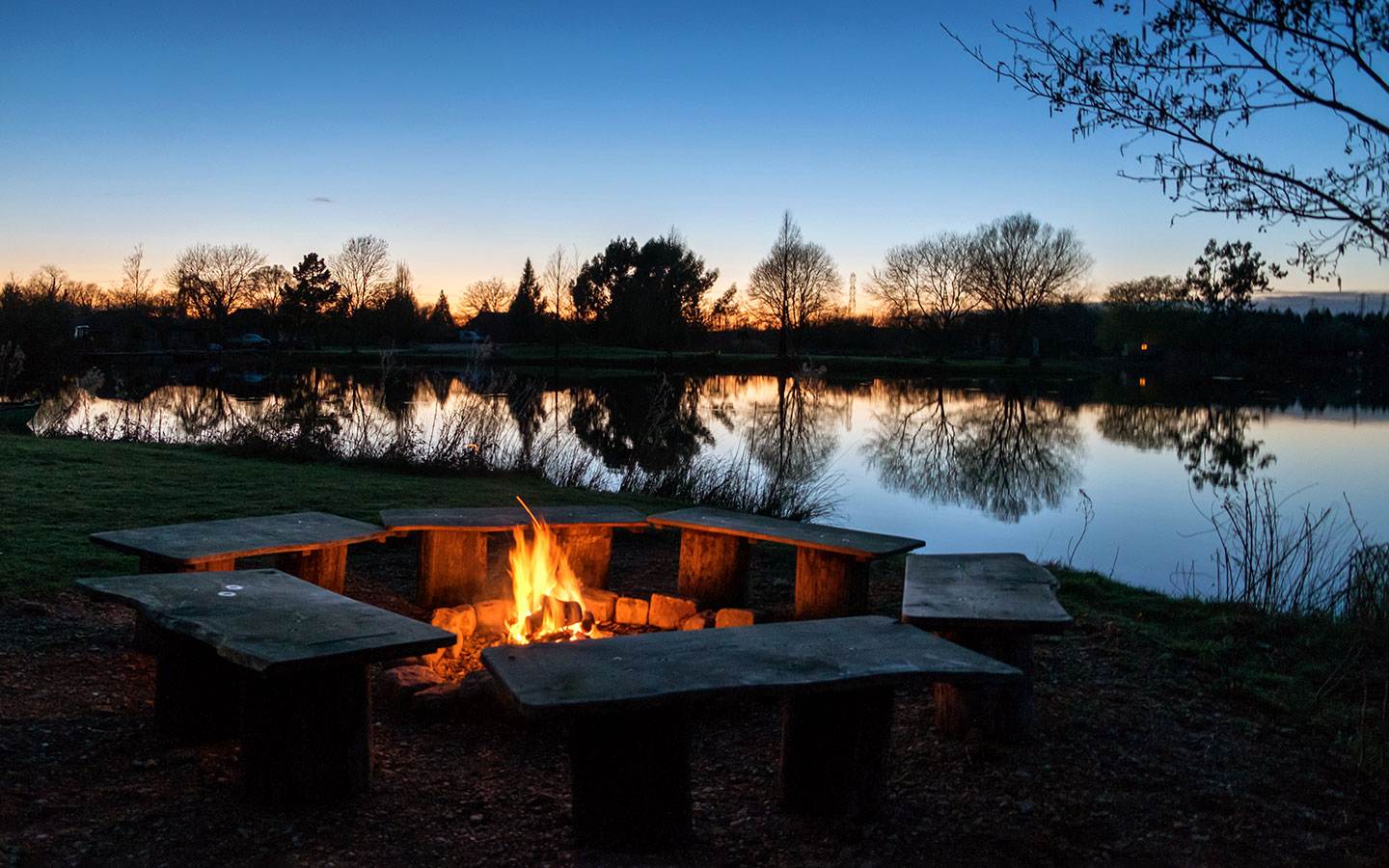 Festivals and events
11. Classical music festivals
Enjoy classical music in the Cotswolds' beautiful churches this autumn at the region's music festivals. Tetbury Music Festival takes place from 24 September to 2 October, with performances being held in St Mary's Church, including works by Guillaume Dufay, Debussy, Haydn and Mozart. And Northleach's Church of St Peter and St Paul – known as the 'Cathedral of the Cotswolds' – hosts a Neopolitan Night concert on 4 November for the Cotswold Festival of Music.
12. Blenheim Palace Autumn Festival
Held over the weekend of 1–2 October 2022, the Autumn Festival at Blenheim Palace celebrates all things harvest-related. It aims to highlight sustainable initiatives in the local area to help protect bees, insects, woodland and waterways. Market stalls will showcase locally produced food, drinks and crafts. And as well as sustainability talks there are activities like foraging walks, art and circus workshops, mindfulness photography and live music, comedy and theatre performances.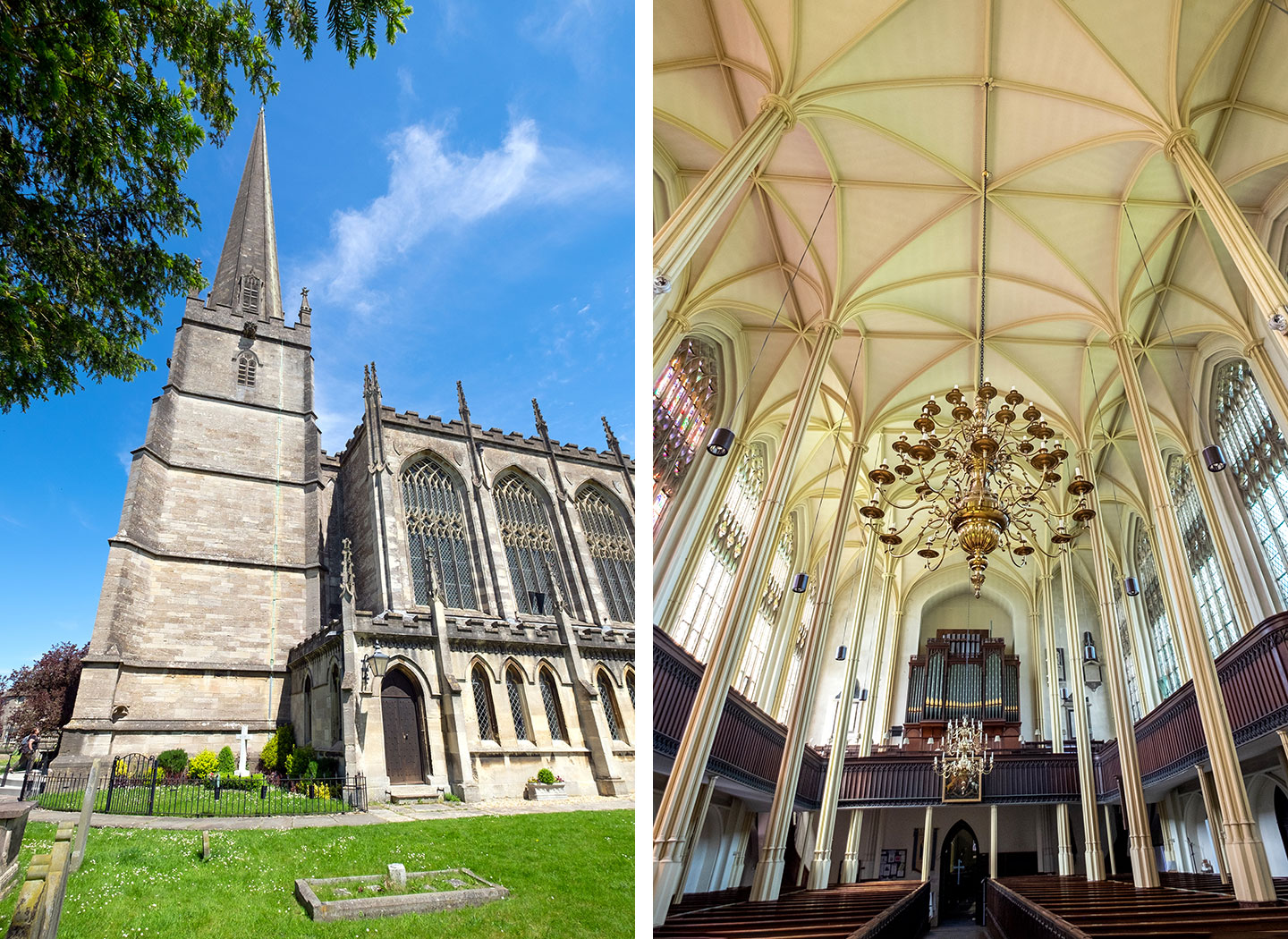 13. Cheltenham Literature Festival
Cheltenham Literature Festival is one of the highlights of the year in the Festival Town, when over 1000 authors from the worlds of fiction, poetry, film and TV, sport, food, travel and politics descend on Cheltenham for 10 days of talks, workshops and book signings.
This year the festival takes place from 7-16 October, with Stephen King, Ian McEwan, Lenny Henry, Stanley Tucci and Bono among the famous names featuring. There's also the Festival Village in Montpellier Gardens to explore, with food and drink stalls, the book tent and activities and story trails for kids. And don't miss the late-night Lit Crawl which visits venues around town.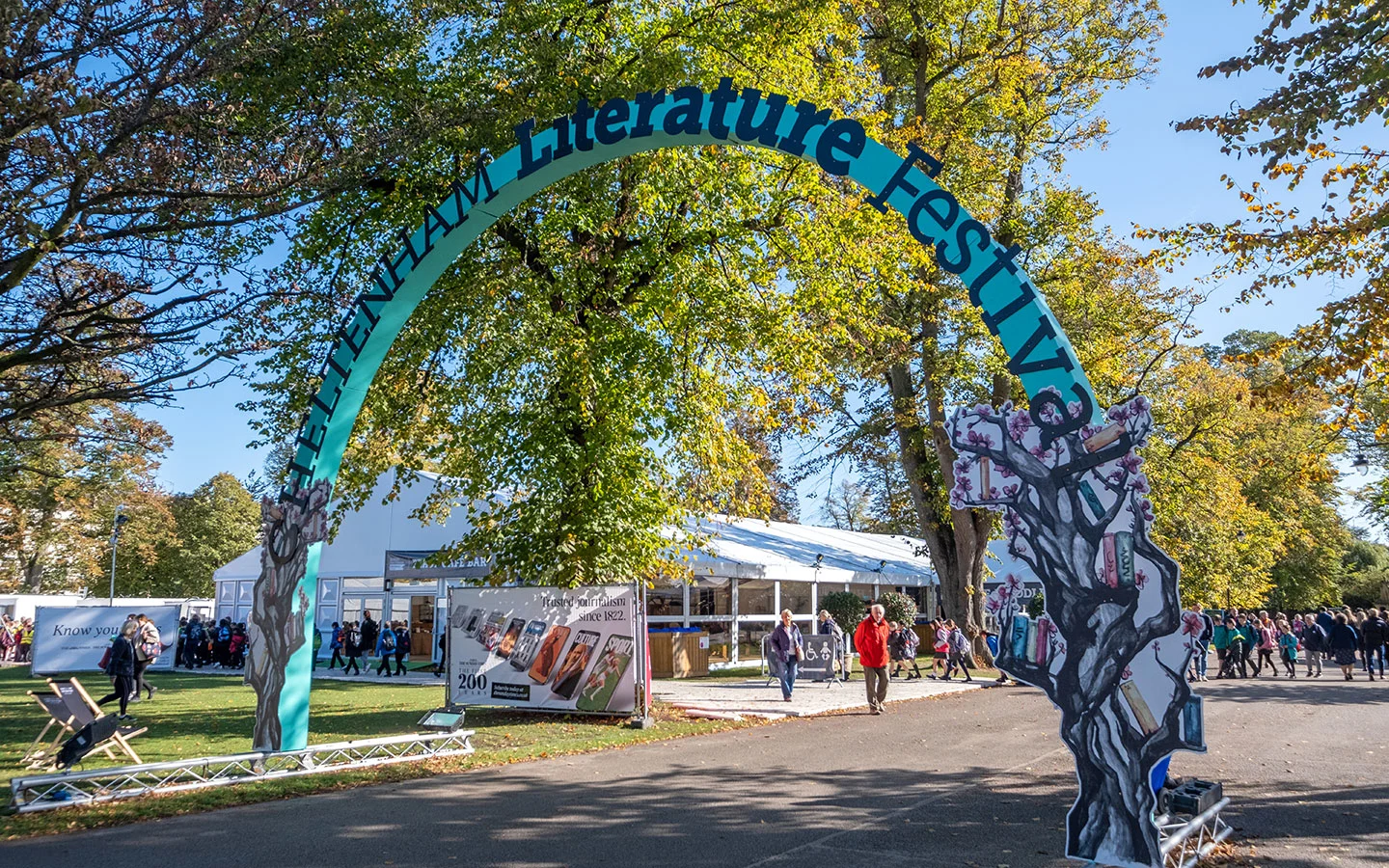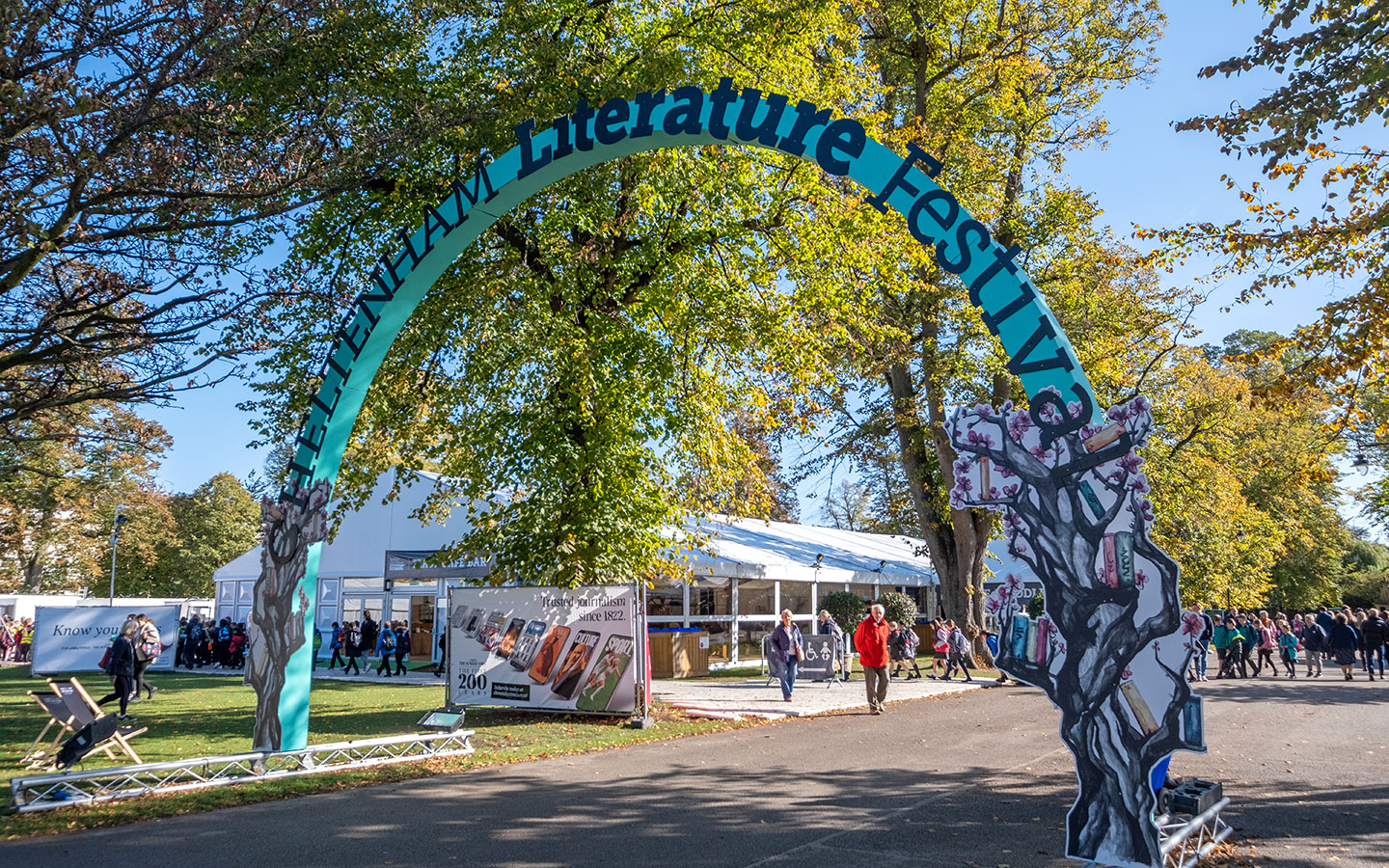 14. Burford Literary Festival
Cheltenham isn't the only literature festival taking place in the Cotswolds in autumn, the Burford Literary Festival is also back for a second year from 22–25 September. This community festival uses small venues around the town to give it an intimate feel, and is designed to be accessible to everyone, with most tickets only costing £5. As well as talks and book signings by authors from a range of genres, there's also a Secret Garden Party on the last night with cocktails and canapés.
15. Autumn Classic Historic Race Day at Castle Combe
Go back in time to the Golden Age of motor racing with the Autumn Classic Historic Race Day at Castle Combe Circuit on 24 September. Ten races feature classic cars from the 1950s, 60s and 70s – with this year marking the 70th anniversary of the first Porsche being driven in the UK at Castle Combe. There are also car displays and parades and a best-dressed award up for grabs.
16. Halloween Ghost Hunt at Woodchester Mansion
Spend the night at the spooky unfinished Victorian Gothic Woodchester Mansion this Halloween – if you dare. Woodchester Mansion was abandoned partway through construction in 1868, when workers mysteriously downed tools and left, never to return. Since then there have been tales of strange happenings and ghostly sightings including a phantom horseman and floating head.
Halloween Ghost Hunt evenings are being held on 28, 29 and 31 October by Haunted Happenings, who bring their specialist electromagnetic field detecting equipment and lead guests in séances to communicate with the resident ghosts – definitely not one for the fainthearted.
17. Ghoul School at Berkeley Castle
Or for something a bit less scary, why not send the kids to Ghoul School at Berkeley Castle this October half-term, where there's a week of spooktacular Halloween fun from 23–29 October. The Ghoul School interactive self-guided audio trail will teach them how to become perfect little monsters, with vampires, witches and skeletons on hand to pass on their spooky skills.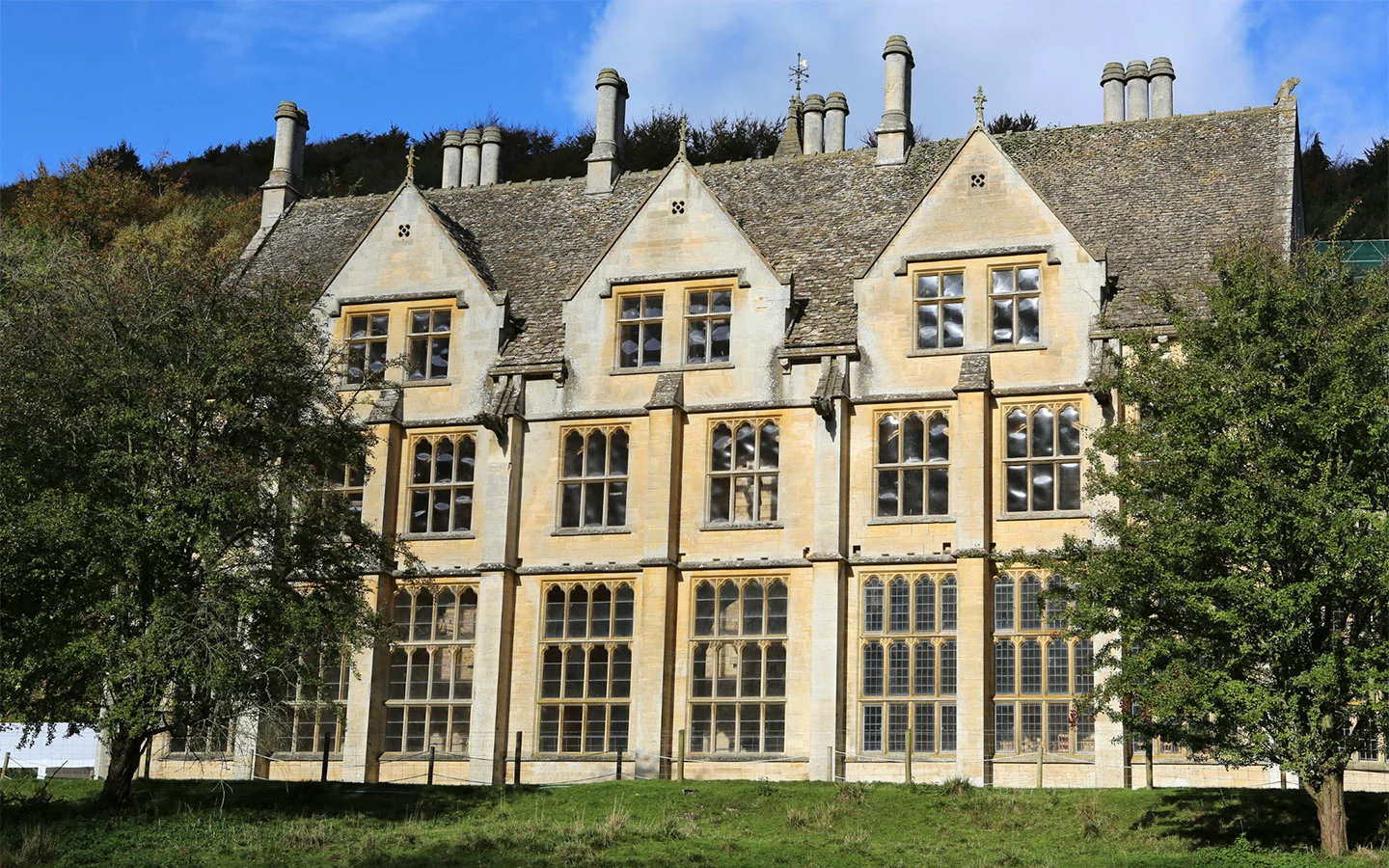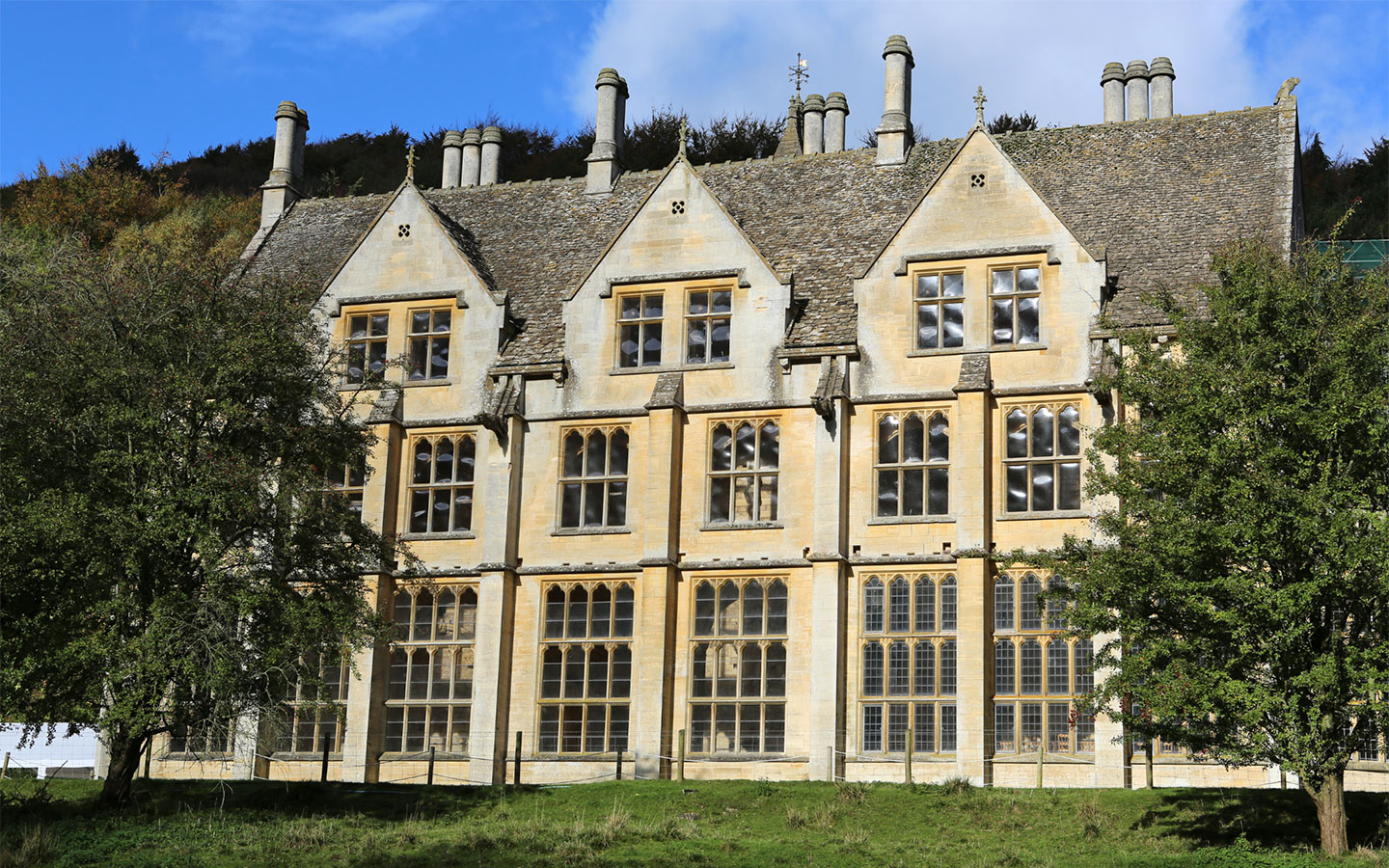 History and heritage
18. Go behind the scenes with Heritage Open Days
Each autumn, properties across England throw open their doors for Heritage Open Days, taking place on 9–18 September this year. This celebration of history and culture is a chance to visit places which aren't normally open to the public, with a mix of guided tours, talks, walks and special events.
Among the Cotswold venues opening their doors for this year's Heritage Open Days are Cheltenham Ladies College, the Cheltenham Playhouse, Rendcomb College, Horton Court, Brockworth Court, Westonbirt Gardens and Saltford Brass Mill. There's also free entry to the National Trust sites at Newark Park and Dyrham Park on 10 September and Prior Park Landscape Garden on 17 September, and free tours of Woodchester Mansion on 9 September.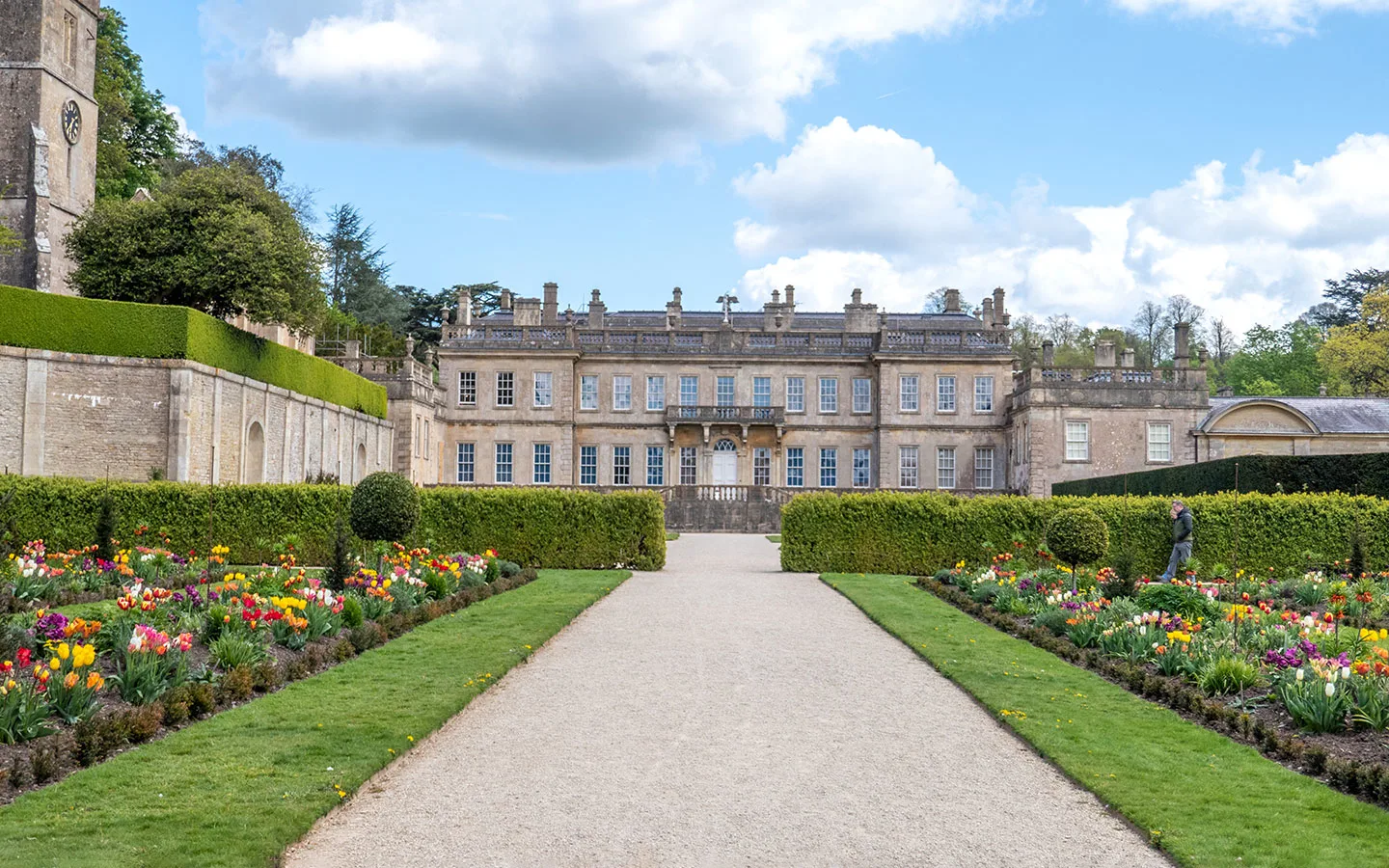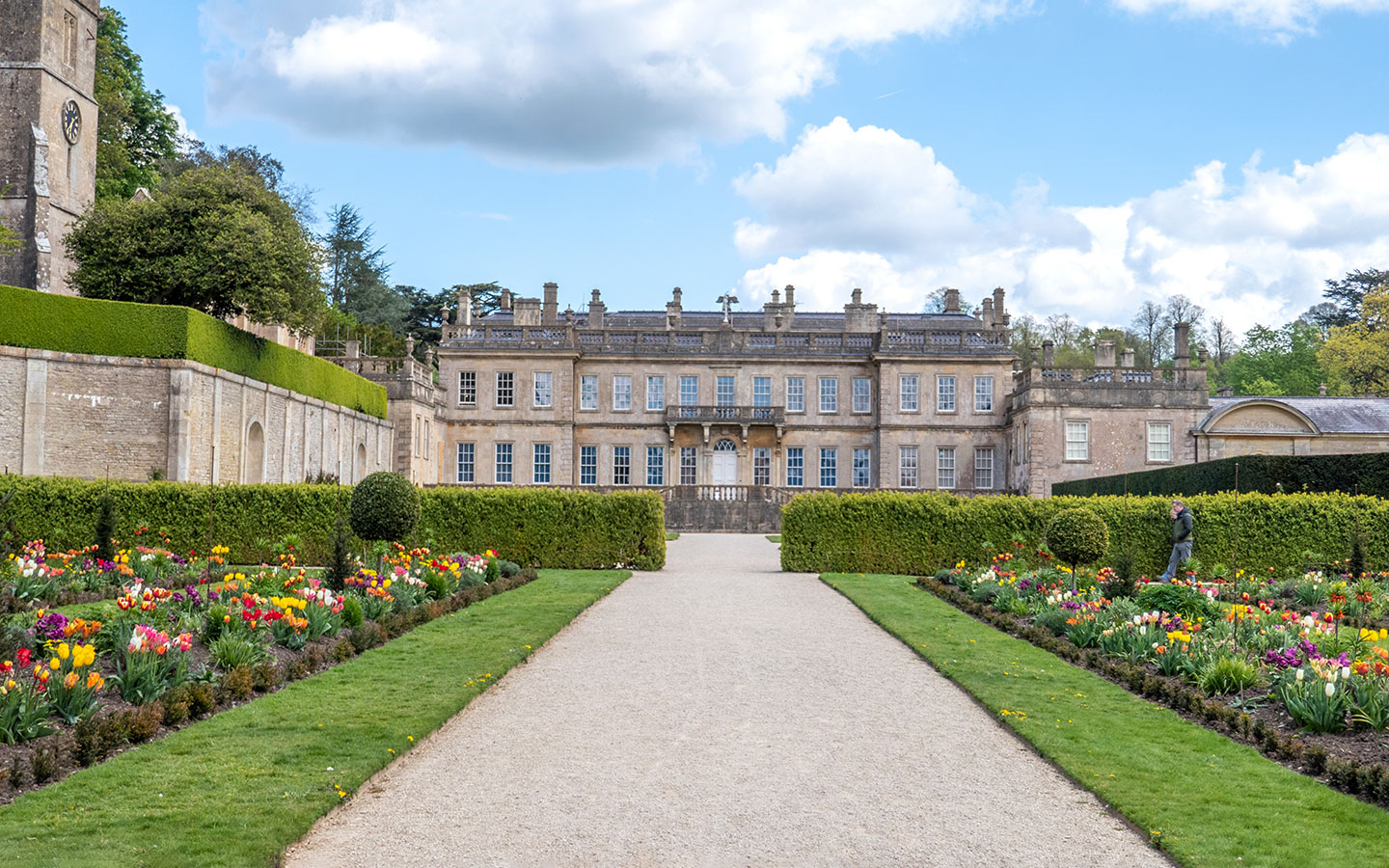 19. Visit Bath's Jane Austen Festival
From 9–18 September, the city of Bath celebrates one of its most famous residents – Jane Austen. The annual Jane Austen Festival involves all things Austen, with talks, walks, performances and day trips to locations from her books. It's also a chance to dress up in 18th-century style and join over 500 other Austen fans in the Grand Regency Costumed Promenade.
20. Take a Bloody Bourton tour
Discover the dark side of the pretty riverside town of Bourton-on-the-Water with a Bloody Bourton Walking Tour, led by costumed guide Edward Charnel. These two-hour Friday and Saturday evening tours reveal the town's secrets, introducing you to its ghostly residents as well as discovering a cast of fairies, witches, priests and murderers as you learn more about the history of Bourton.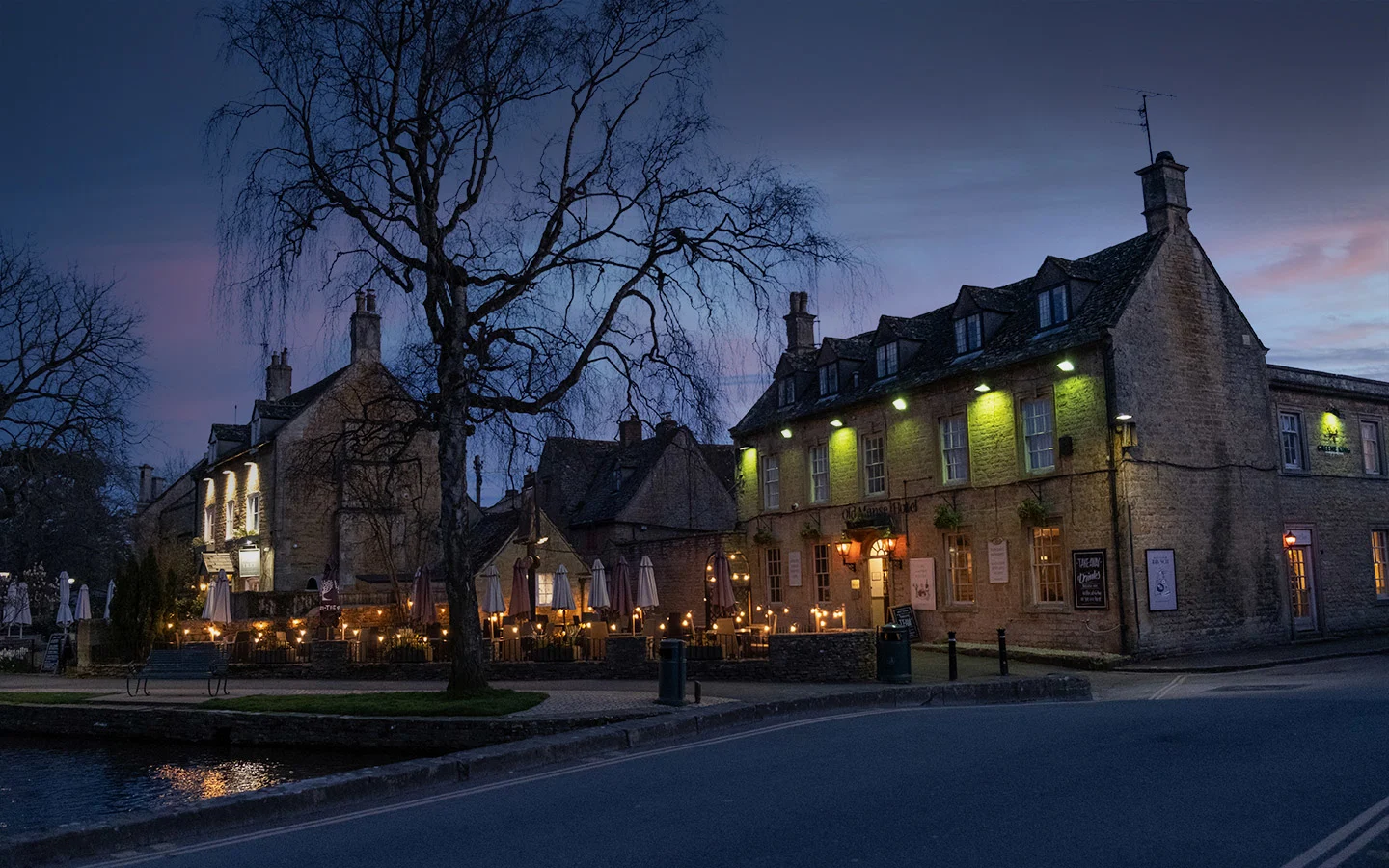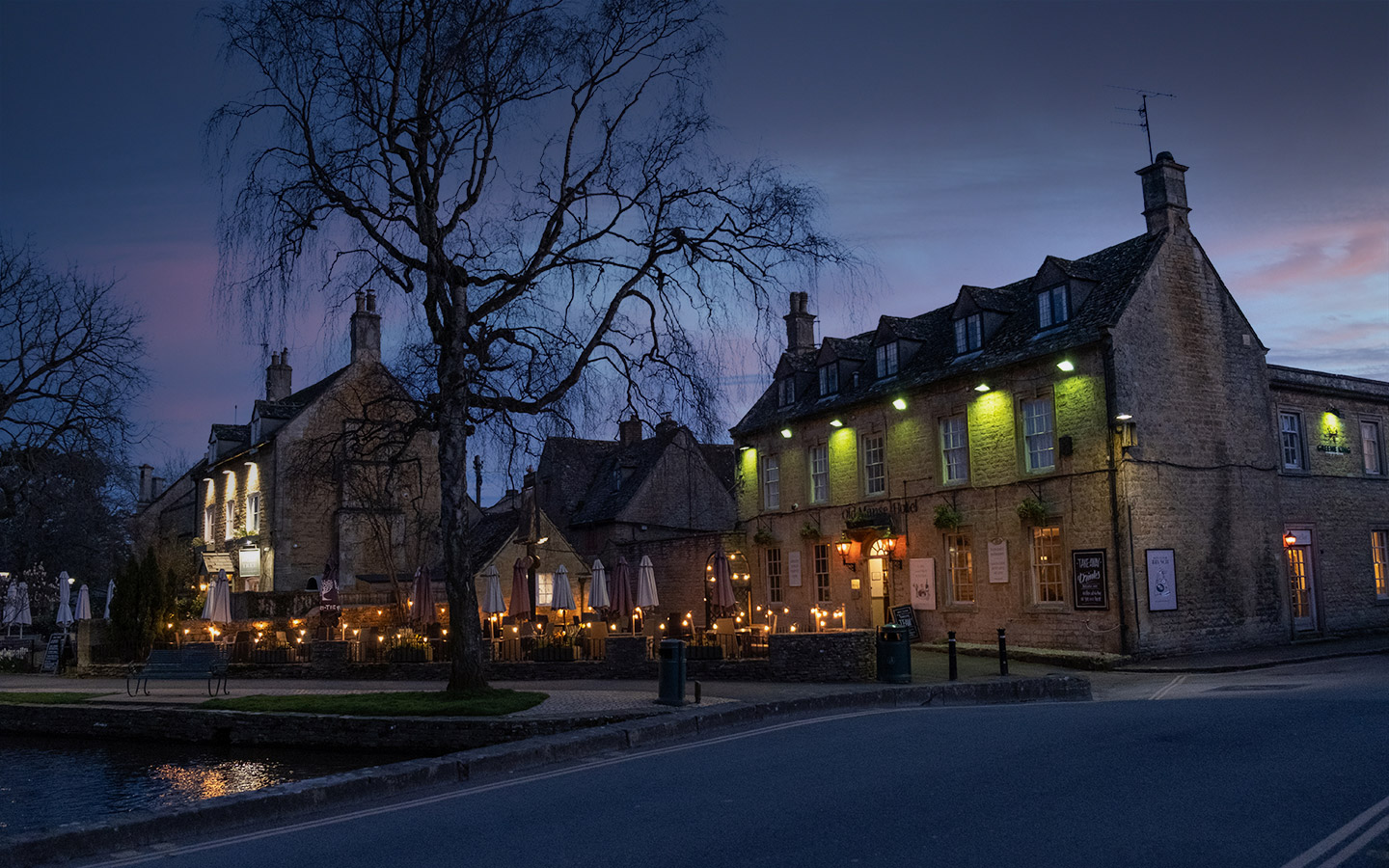 Food and drink
21. Eat your way around Broadway Food Festival
Broadway is one of the foodie hubs of the Cotswolds, and on 11 September the town showcases the wealth of fantastic food and drink available locally at the Broadway Food Festival. Now in its eight year, the event will have stalls selling everything from curries and crêpes to pies and pig roast, as well as tasting sessions and cookery demonstrations from Broadway's chefs.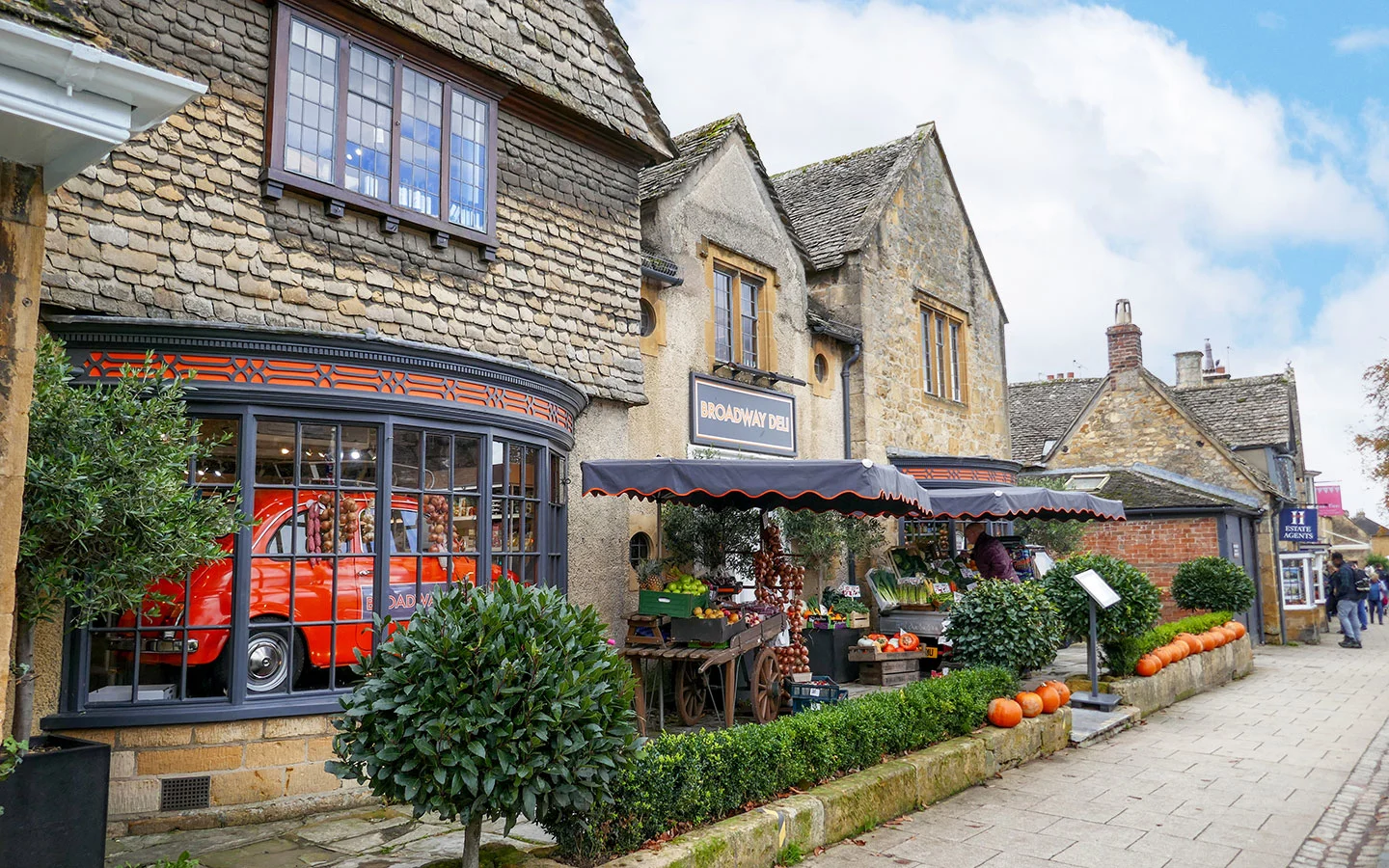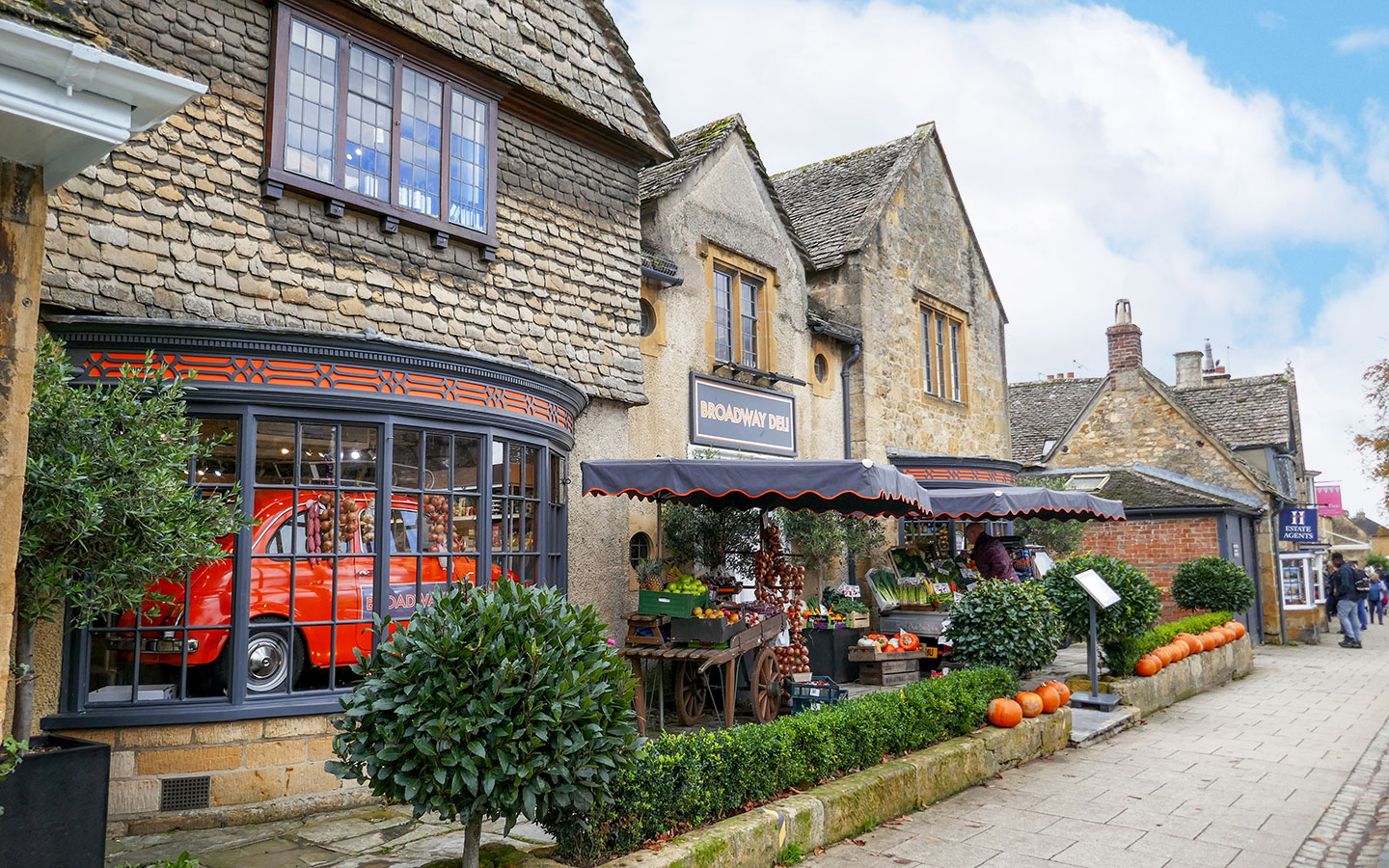 22. Toast autumn with a Hedgerow Gin
Made with a selection of locally harvested sloes, damsons, blackberries and bullace (a type of wild plum), the Hedgerow Gin from the Cotswolds Distillery tastes like autumn in the Cotswolds in a glass. The fruit is macerated slowly in their Cotswolds Dry Gin before being aged in oak casks, giving it a fruity, spicy flavour. It's delicious over ice – or try it warm on a cold day.
23. Visit Daylesford's Harvest Festival
Celebrity favourite farm shop and deli Daylesford is holding their take on a traditional harvest festival on 17–18 September. As well as seasonal produce and food and drink from the farm, there are also lots of autumnal activities, including a dog show, harvest festival competition, hot air balloon rides, dancing JCB diggers, arts and crafts sessions, spa treatments and live music.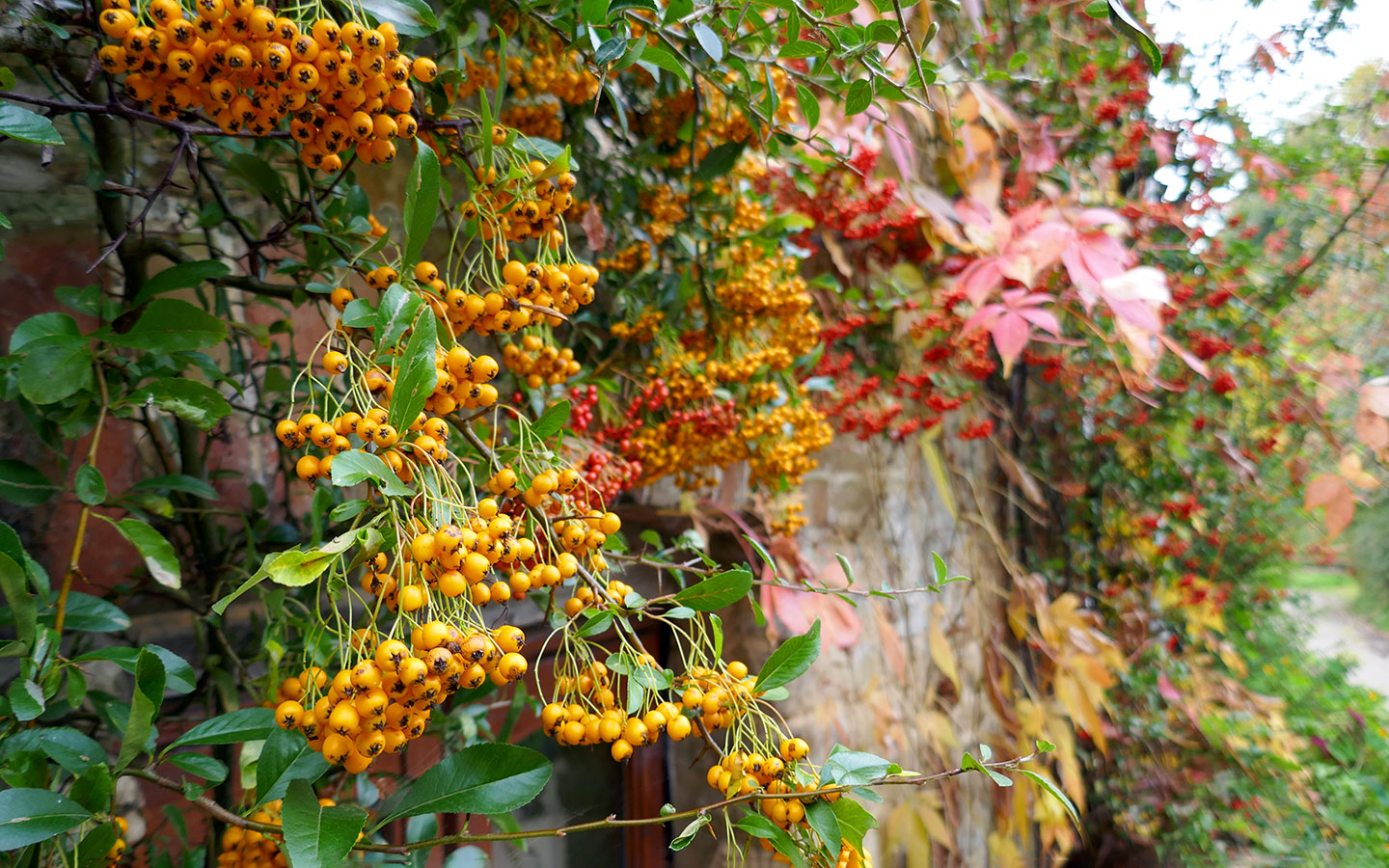 24. Forage for your food
Discover the bounty of the harvest with a foraging session led by Cotswold Forager Rob Gould, who is running a 'Forage in The Cotswolds' session on 9 October. This 2.5-hour walk takes you out into the Cotswold countryside to search for wild, seasonal produce. You'll learn how to forage safely and identify different wild edibles you can pick yourself, with tips on how to use them.
25. Say cheers to Cheltenham Wine Festival
Wine lovers won't want to miss the Cheltenham Wine Festival, taking place on 29 October in the Regency-era Pittville Pump Rooms. Over 250 different wines are available to taste, from wine regions old and new across the world. You can meet the winemakers and find out more about their wines, try some old favourites and discover some new ones, with all profits going to charity.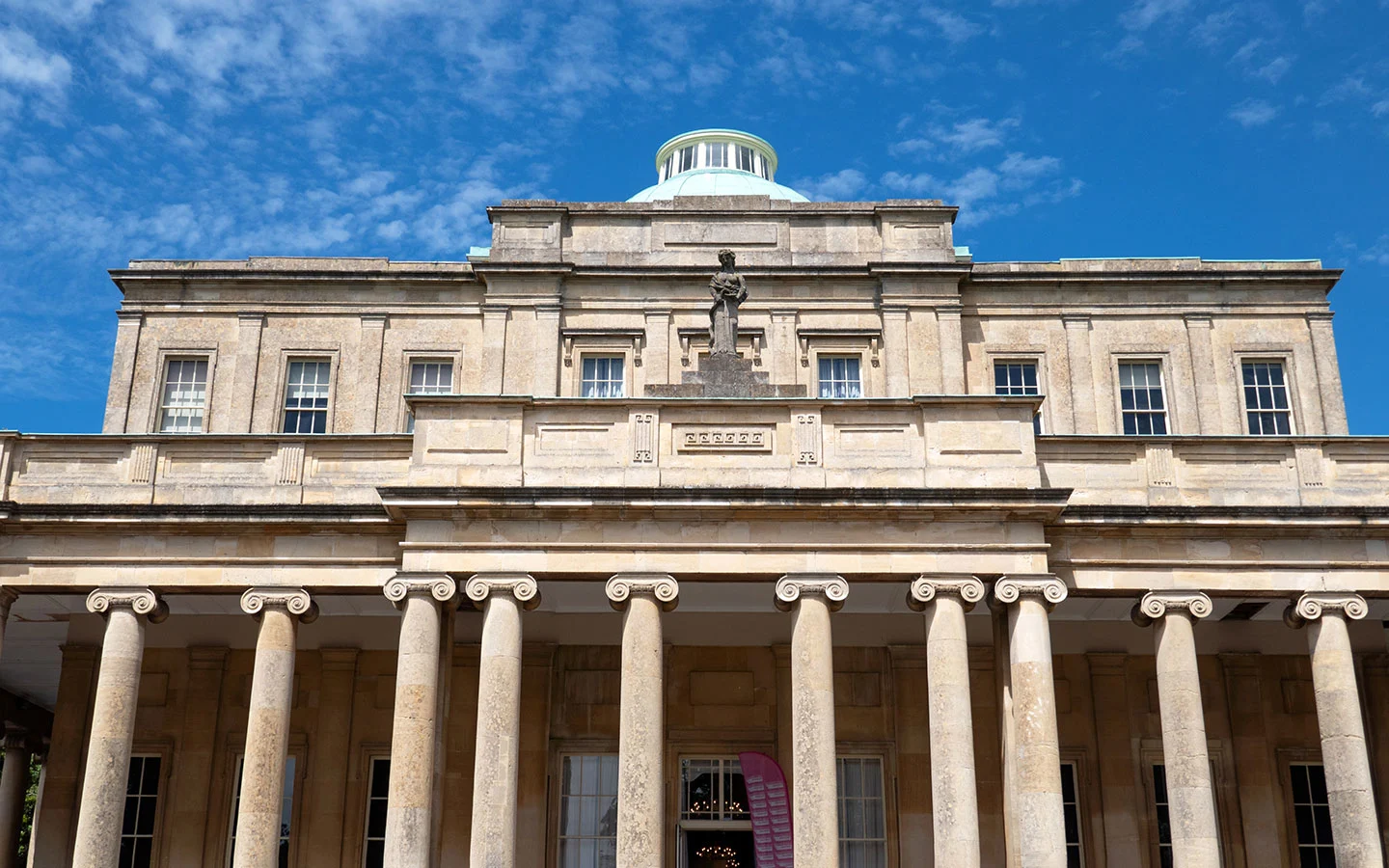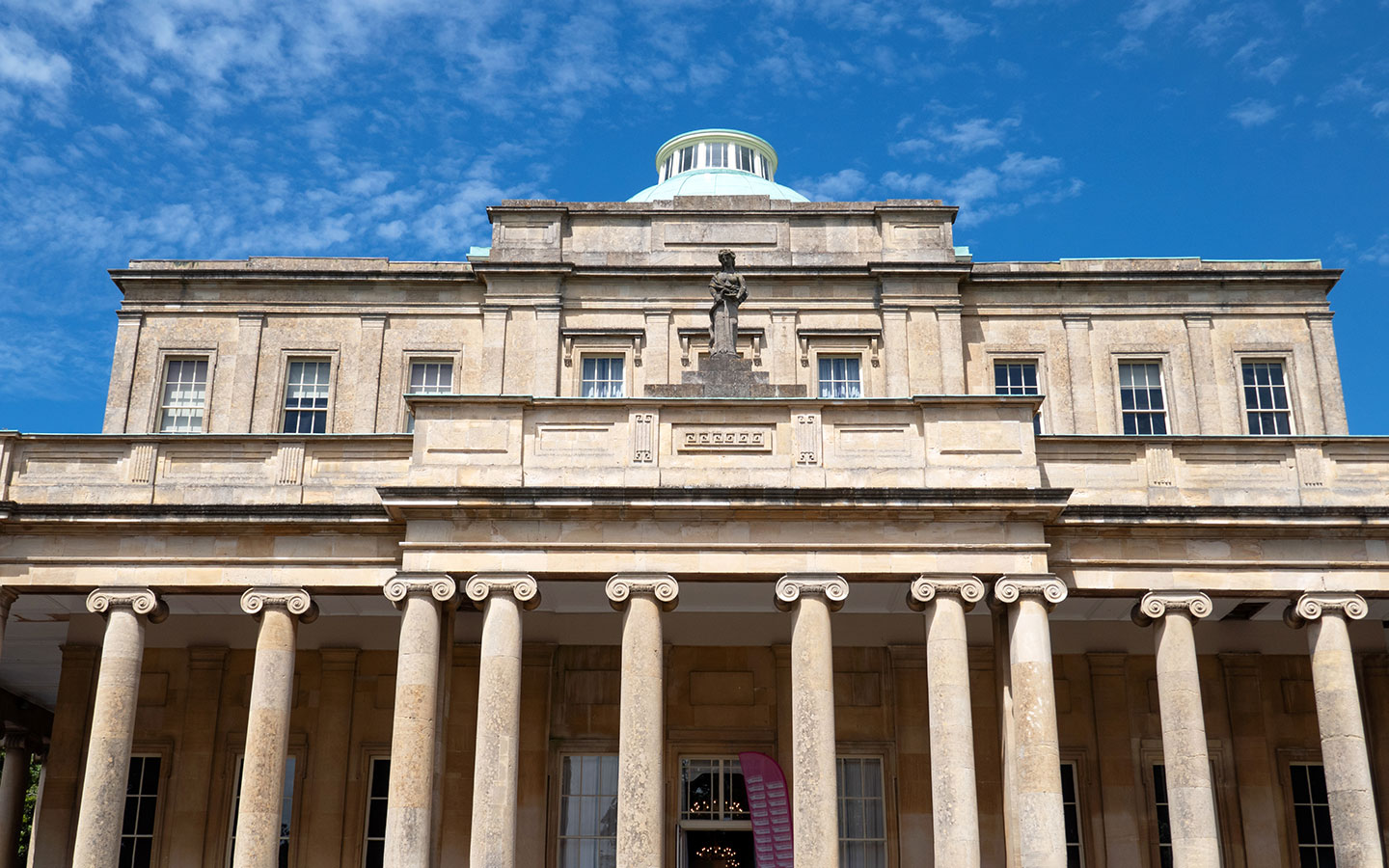 Save for later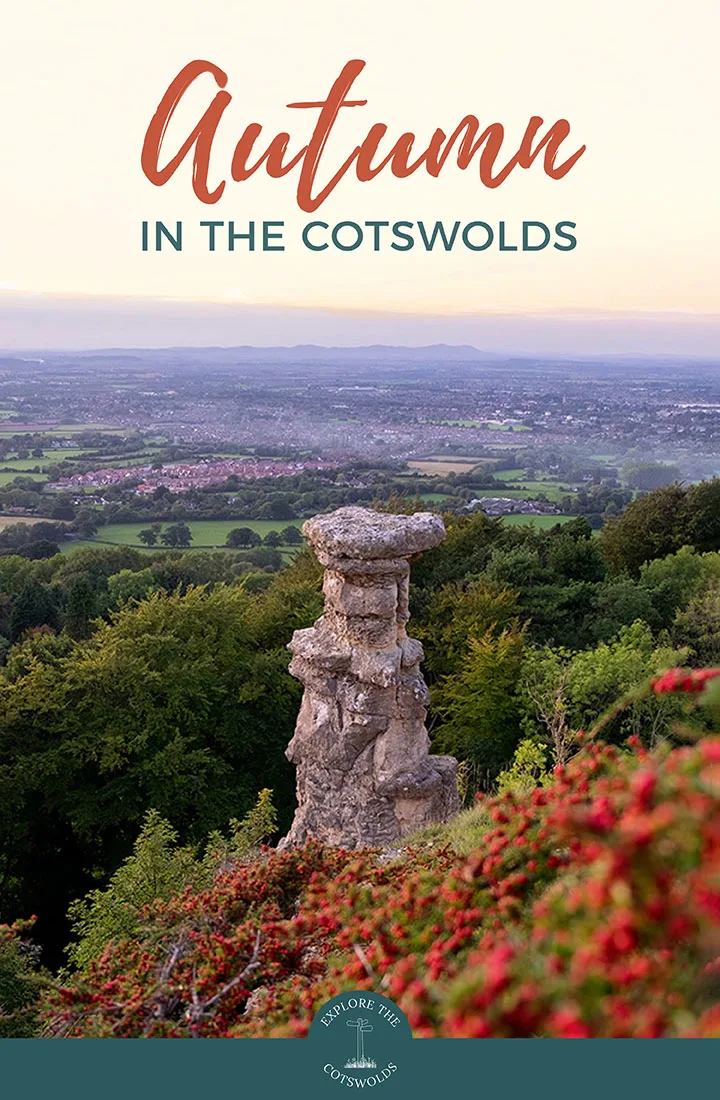 * This site contains affiliate links, where I get a small commission from purchases at no extra cost to you.