If you don't drive, don't have a car or are trying to be more environmentally friendly, public transport is an alternative way to explore the Cotswolds. It can be pricey though, with bus and train fares adding up. But you can save money with the Cotswolds Discoverer Pass, which gives you unlimited off-peak travel around the Cotswolds by train and bus for the day. This guide takes you through what the pass covers (and doesn't), how much it costs and where to buy one.
Note: Responsibility for running the pass recently passed from the Cotswolds AONB to Great Western Railway and it's difficult to find much current information online. So we checked with GWR and Stagecoach in spring 2023 to make sure we have the most up-to-date details.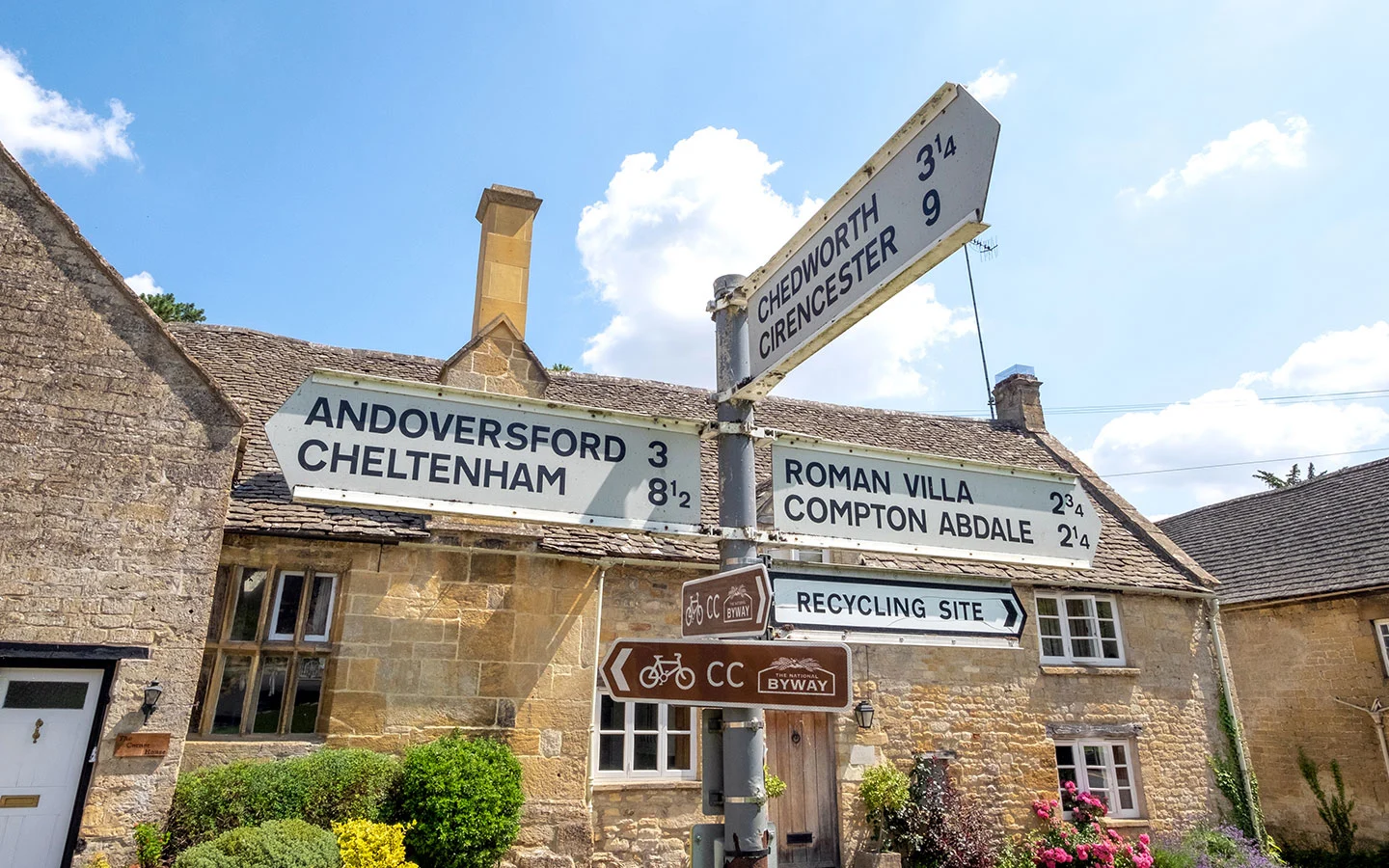 What is the Cotswolds Discoverer Pass?
The Cotswolds Discoverer One Day Pass is a travel pass which covers train and bus travel on certain routes in the Cotswolds. As you'd guess from the name, the pass is valid for one day and can be used as many times as you like, helping you save money on travel around the Cotswolds.
The Cotswolds' mix of countryside and small villages means it's not the easiest place to get around by public transport. But there is a decent, if sometimes infrequent, bus service. And combining buses and trains means you can use the train to get to the area's main hubs like Cheltenham, Stroud or Moreton-in-Marsh, and then connect on to other towns and villages by bus.
The pass doesn't cover every train and bus in the region though, so do check the validity before you travel. The services it covers and any exclusions are listed below, and we've also created a map to show how the train and bus services interconnect to help you plan your trip.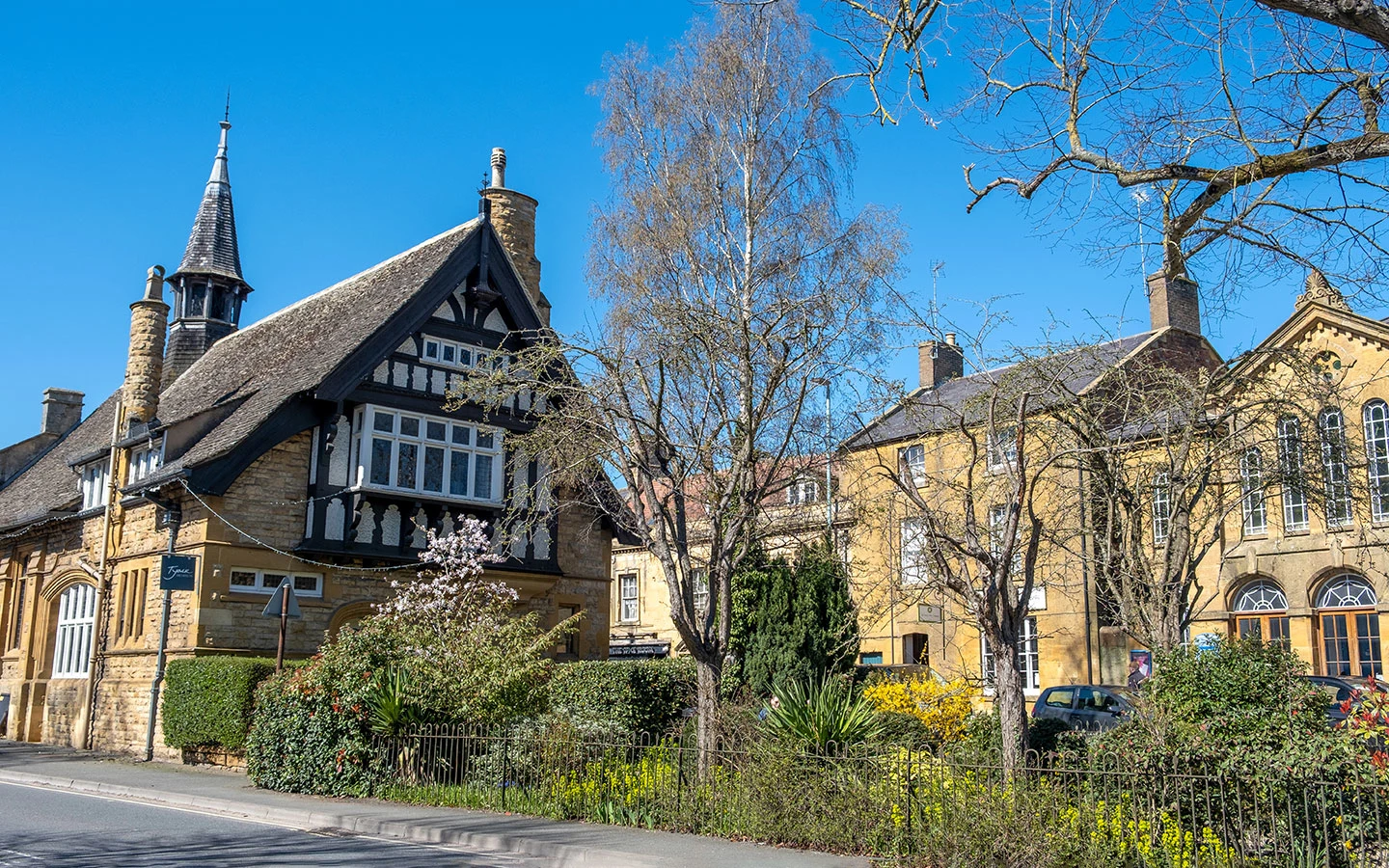 What does the pass cover?
Trains
The Cotswolds Discoverer Pass covers train travel on certain routes through the Cotswolds which are run by the three rail companies Great Western Railway, CrossCountry and Transport for Wales. You can travel on any of the following routes using the pass:
Oxford > Hanborough > Combe > Finstock > Charlbury > Ascott-under-Wychwood > Shipton > Kingham > Moreton-in-Marsh (GWR)
Swindon > Kemble > Stroud > Stonehouse > Gloucester > Cheltenham Spa > Ashchurch (GWR)
Gloucester > Cheltenham Spa > Ashchurch (CrossCountry/Transport for Wales)
Gloucester > Cam & Dursley > Yate (GWR)
The pass is only valid on off-peak rail services, so you can't use it on any trains on those routes which depart before 8.50am on Mondays to Fridays. But you can use it as many times as you like in a day after 8.50am on weekdays and at any time of day on Saturdays and Sundays.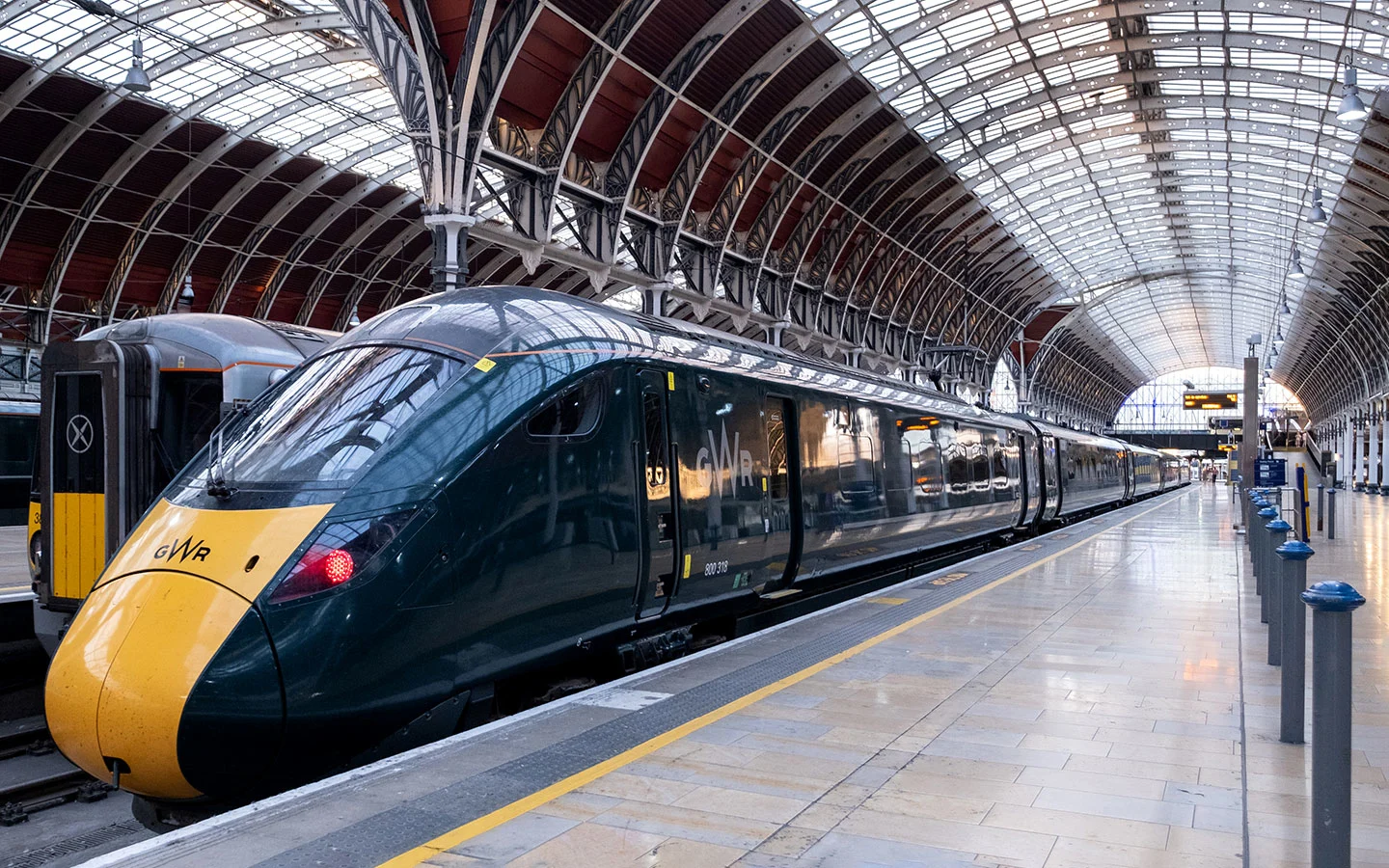 Buses
The Cotswolds Discoverer Pass also includes unlimited bus travel around the Cotswolds. But it only includes services which are run by Stagecoach West – excluding their S2 bus route between Cheltenham and Oxford which isn't covered by the pass.
These are the Stagecoach services which are included (routes are marked on the map below): 41, 42, 51, 60, 63, 64, 65/65X/165, 66, 67, 69, 84/85, 94/94X, 233,620, 882.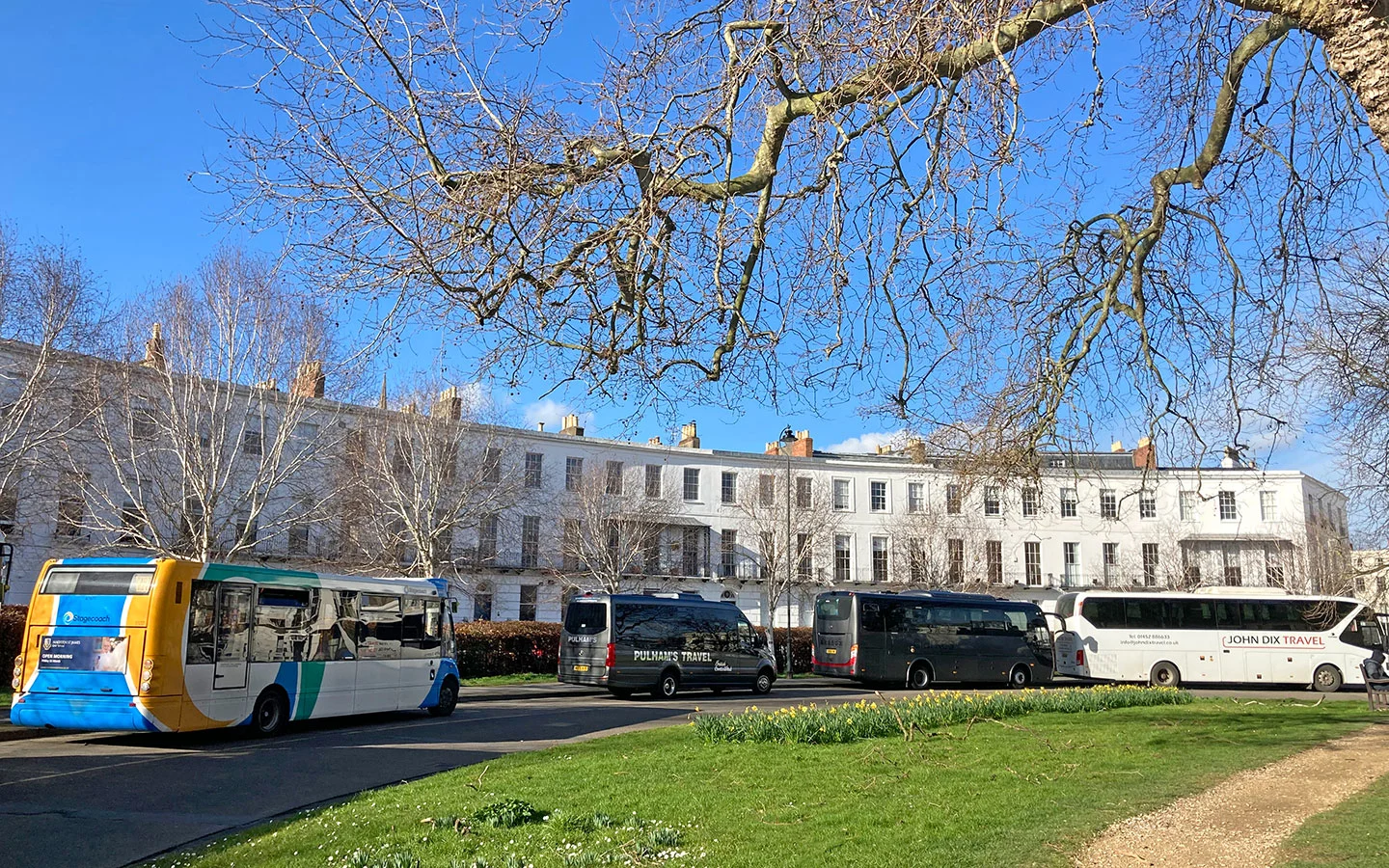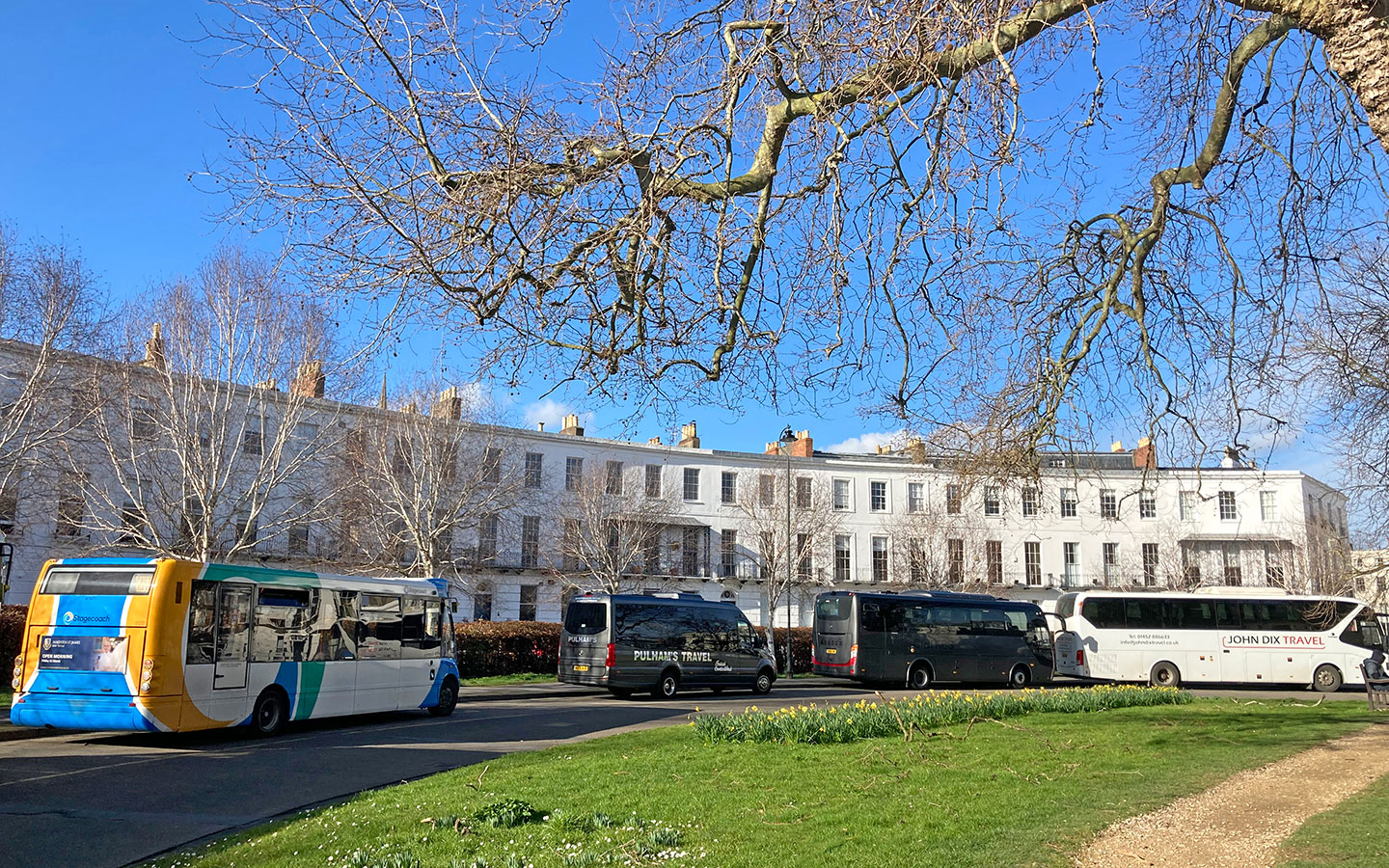 Bus services around the Cotswolds are confusingly run by seven different bus companies so some areas aren't included as their buses are run by Pulhams, Coachstyle or Faresaver instead.
You can use the pass on Stagecoach services as many times as you like, at any time of day or on any day of the week – though it's most useful on weekdays as many Cotswold bus services are limited at weekends, and a few don't run at all on Sundays or bank holidays.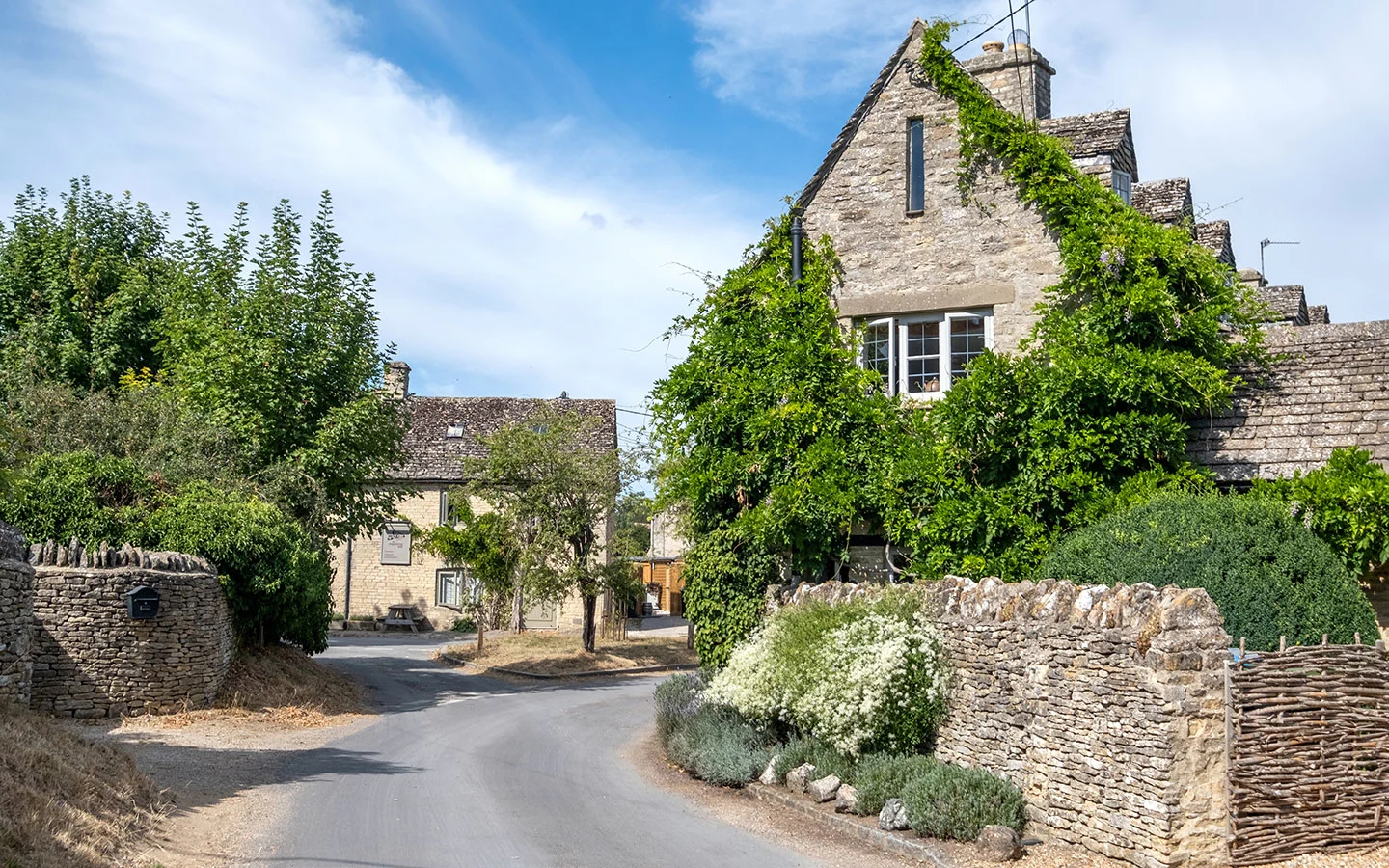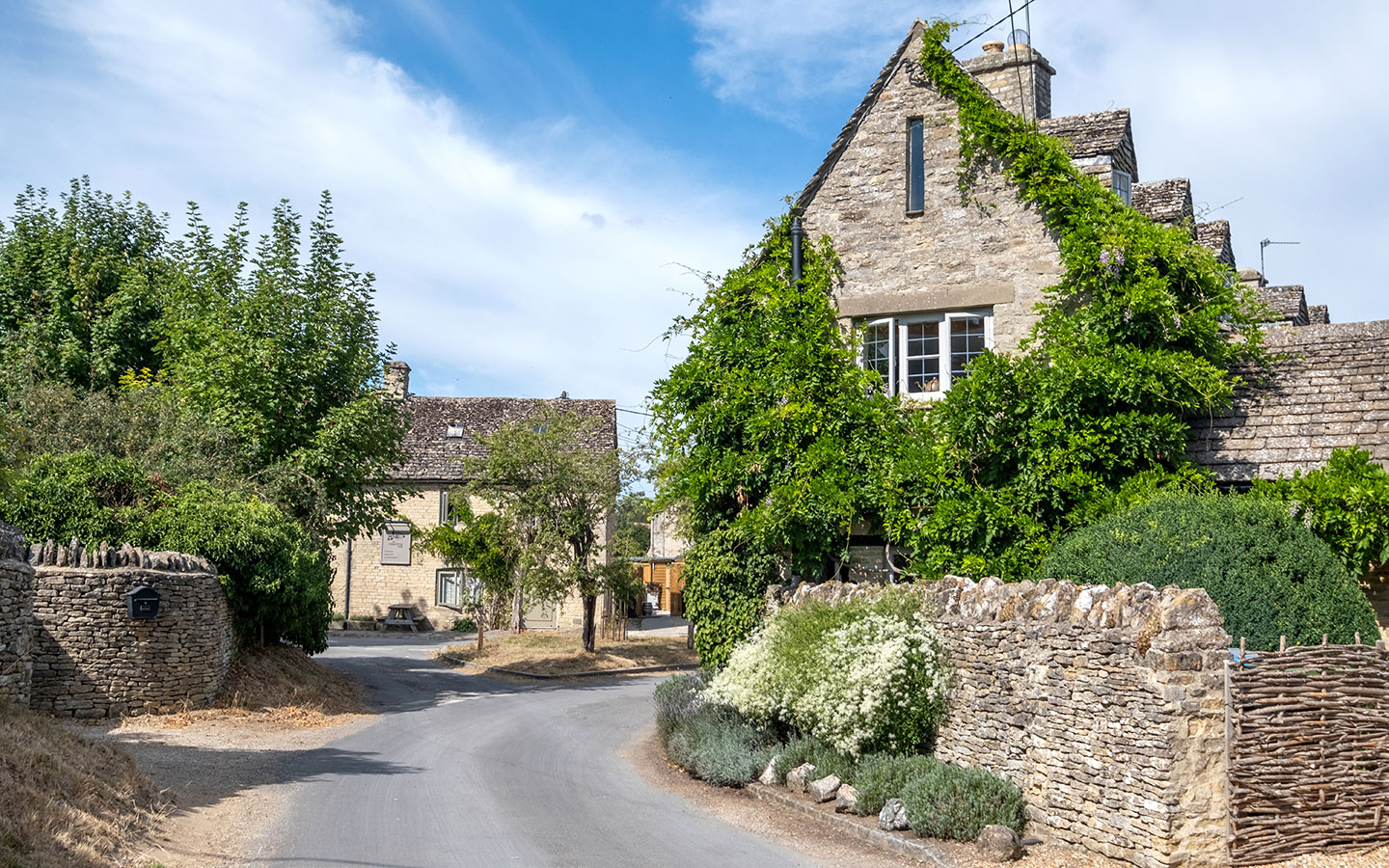 Map of Cotswolds Discoverer Pass services
So where can you go with the Cotswolds Discoverer Pass? This map shows the different train and bus routes which are covered by the pass to help you work out the best route.
As you can see from the map, the best connections are in the east and central Cotswolds, and you're not able to get to some popular spots like Bourton-on-the-Water, Stow-on-the-Wold and Chipping Campden using the pass. But there are plenty of places you can visit – including Tetbury and Westonbirt, Painswick, Cirencester, Kingham, Burford and Minster Lovell.
How much does the Cotswolds Discoverer Pass cost?
The Cotswolds Discoverer One Day Pass costs £13 for adults and £6.50 for children aged 5–15 years old. Children under five travel free on trains and buses with a fee-paying adult.
There are discounted fares for Railcard* holders. You save a third (taking the price to £8.67) with a 16-25, 26-30, Senior, Two Together, Family & Friends, HM Forces, Veterans or Disabled Persons Railcard. Or you can save 50% (taking the price to £6.50) with a 16-17 Saver Railcard.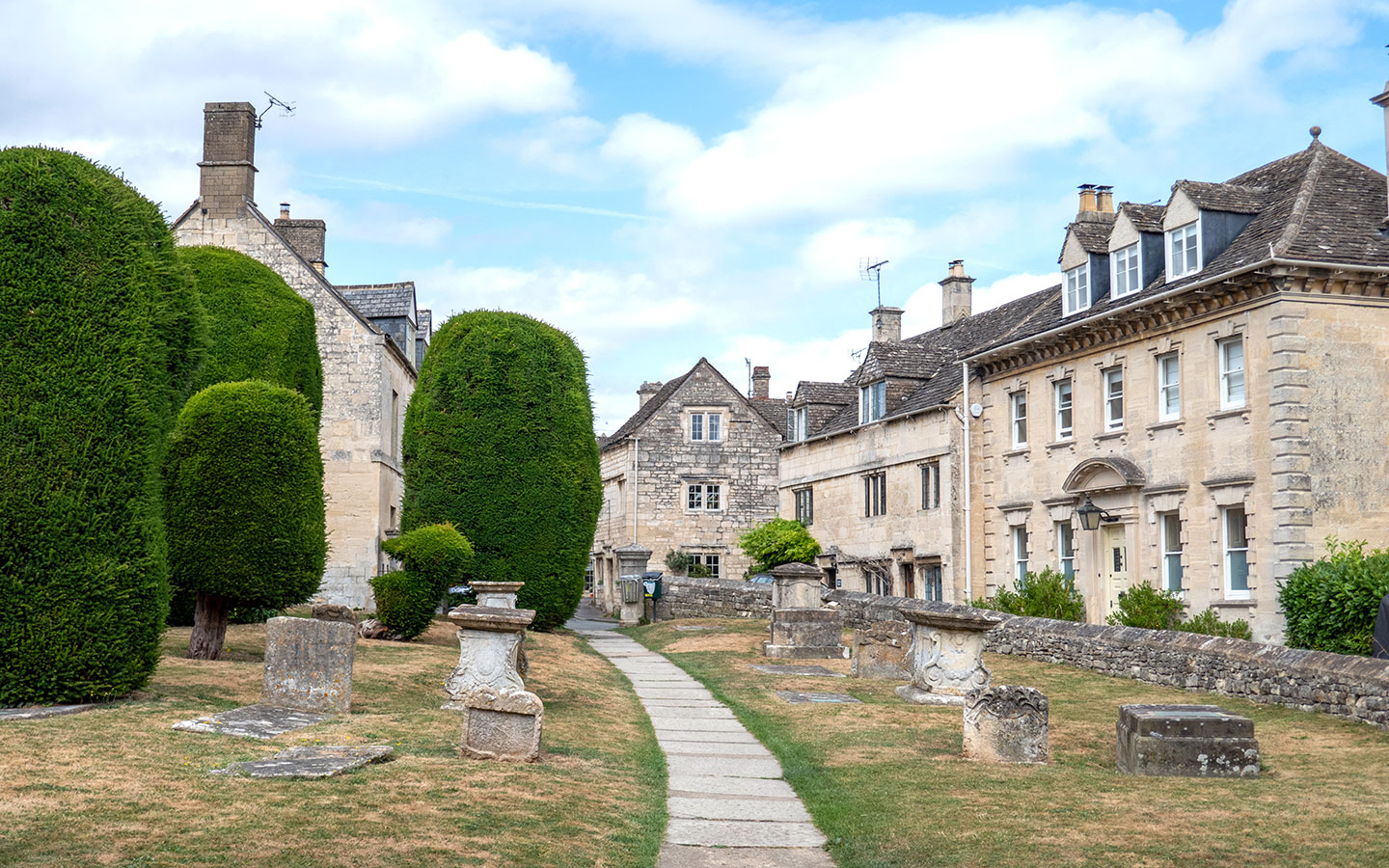 Who is eligible?
There are no eligibility restrictions for the Cotswolds Discoverer Pass so anyone can buy one, you don't need to be from the Cotswolds, a UK resident or any particular age.
Where you can buy the Cotswolds Discoverer Pass?
You can buy the pass from staffed ticket offices at any mainline train station in the UK or from the driver on board Stagecoach buses on the routes listed above. Unfortunately they're not available to buy online at the moment. If you're buying a pass on the bus it has to be used that day. But you can buy passes up to seven days in advance if you're getting them from a train station.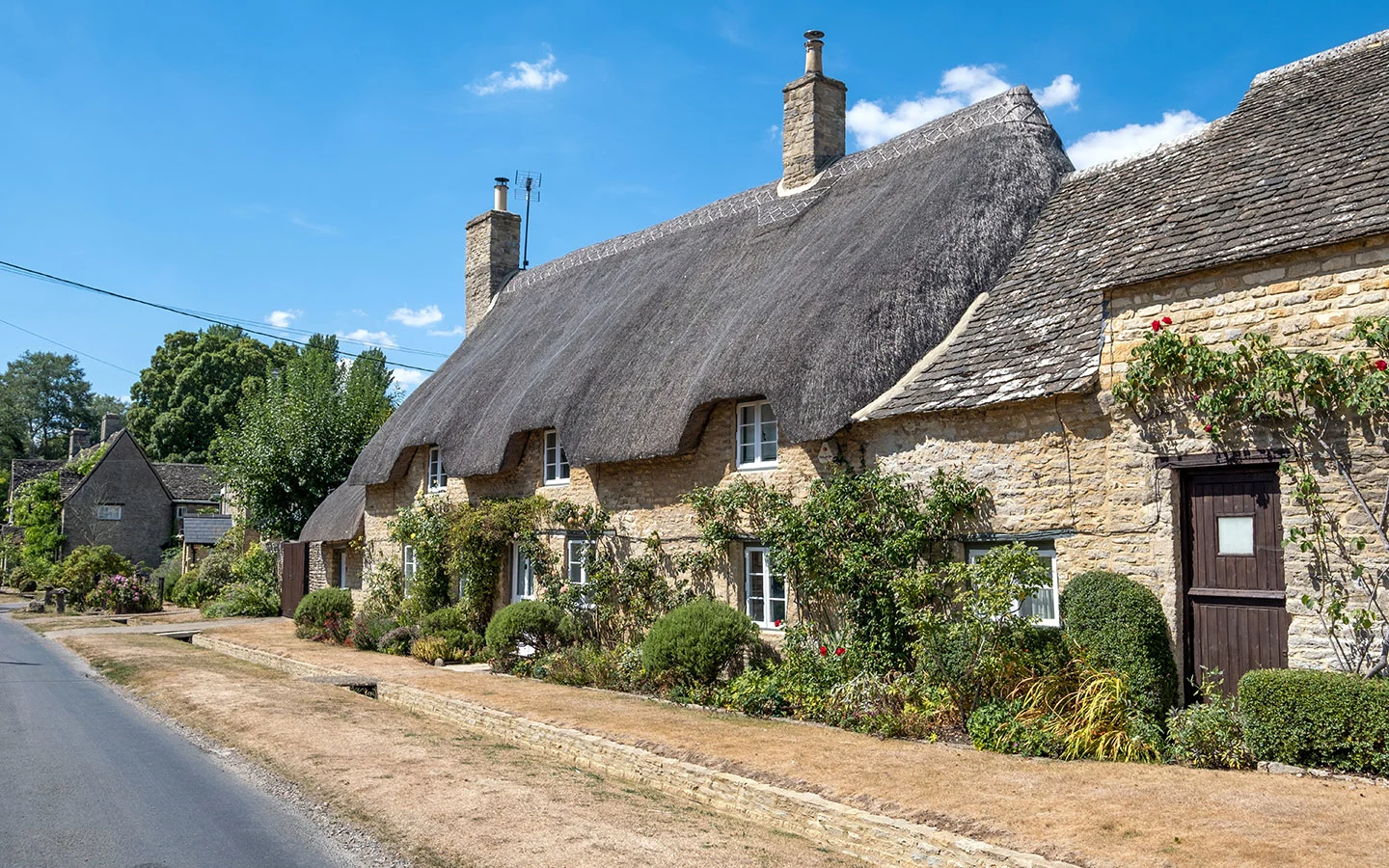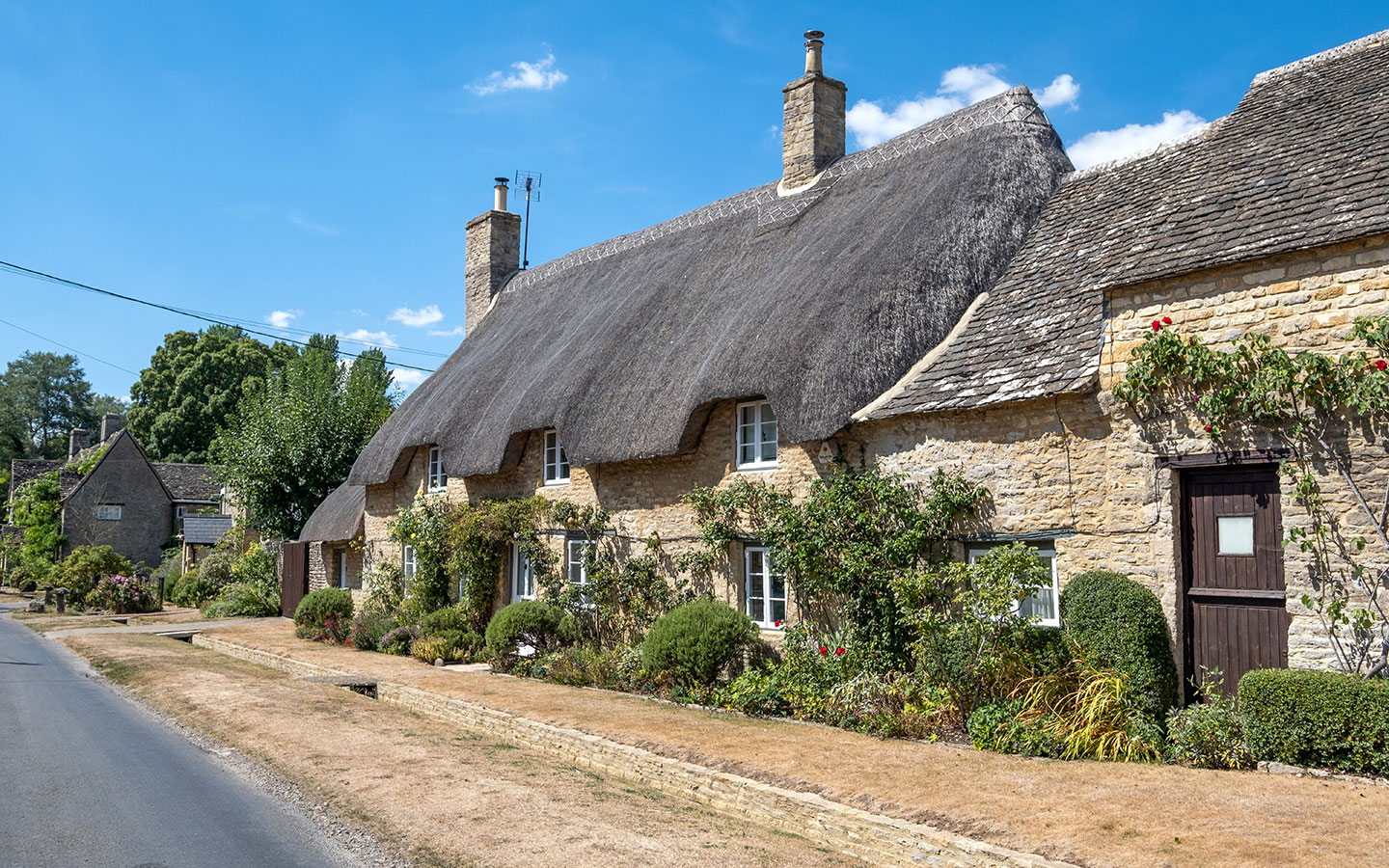 Where to go?
So now you've got your Cotswolds Discoverer Pass, where can you go with it? Here are some suggestions for places you could visit in one day using the pass:
Train to Stroud and 69 bus to Tetbury and Westonbirt Arboretum then back
Train to Cheltenham and 66 bus to Painswick then on to Stroud
Train to Kemble and 882 bus to Cirencester then on to Gloucester
Train to Hanborough and 233 bus to Minster Lovell and Burford then back.
Our guide to public transport in the Cotswolds also has five suggestions for exploring the Cotswolds without a car. Or our guide to planning a day trip from London to the Cotswolds has three day trip itineraries by bus and train (though the pass doesn't cover all the services mentioned).
Save for later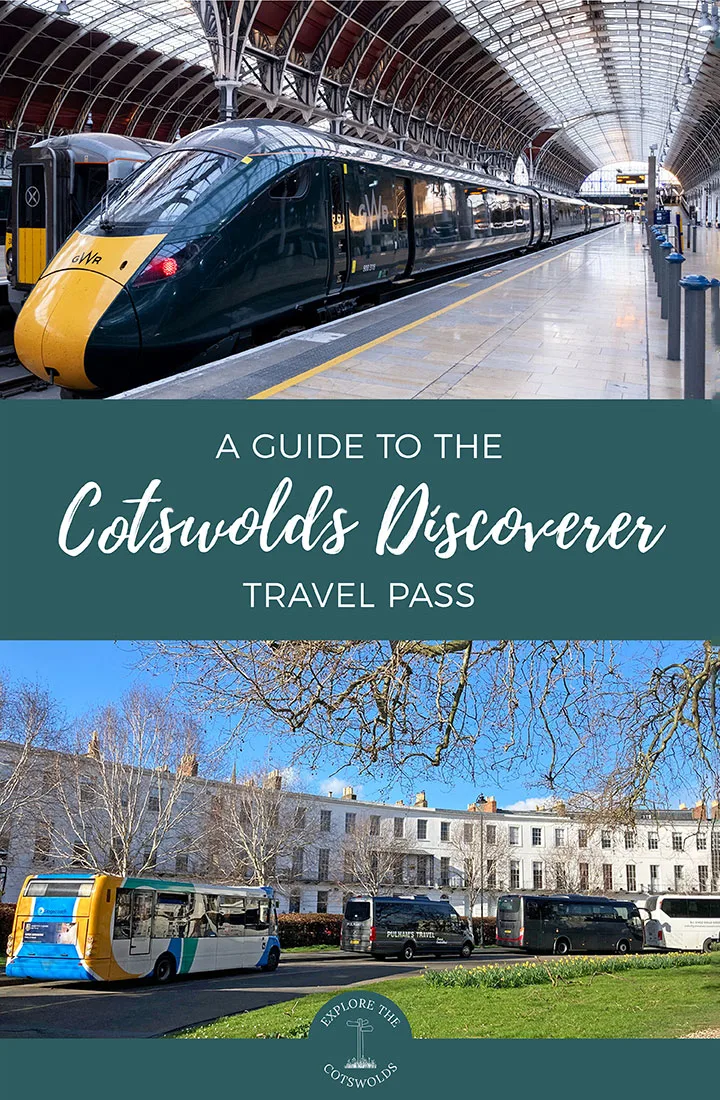 * This site contains affiliate links, where I get a small commission from purchases at no extra cost to you.